WellnessVerge is reader-supported. We may earn a commission when you make a purchase through the links on this page. Learn more about our process here.
Why You Can Trust Us
Every article and review on WellnessVerge is thoroughly researched and fact-checked by licensed health professionals. Our editorial team is made up of registered dietitians and medical doctors.
Every piece of content is also medically reviewed to ensure accuracy and alignment with sound scientific evidence and medical consensus. We only use peer-reviewed journals and reputable medical sources to form our conclusions and recommendations.
We operate with total editorial independence, and our editorial policies ensure that your well-being comes first. Based on our rigorous research, we only recommend products that are worth considering. We always disclose any ads or partnerships with brands featured on our site.
Daily Harvest Review: A Dietitian Explains How It Works
Last Updated on March 24, 2022
Daily Harvest is a plant-based meal delivery service with an extensive menu, including smoothies, soups, flatbreads, and more. Made with high-quality, vegan ingredients, these meals offer a convenient way to increase your fruit and vegetable intake.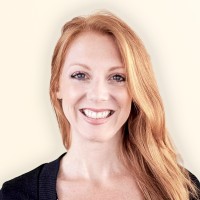 Medically Reviewed by
Natalie Olsen, MS, RDN, LD, ACSM-EP
Registered Dietitian, Certified Exercise Physiologist
Natalie is a registered dietitian, functional medicine practitioner and certified exercise physiologist with over 15 years experience in the health and wellness industry and holds a Master's degree in Human Nutrition and Functional Medicine through a collaborative program provided by the University of Western States and the Institute of Functional Medicine.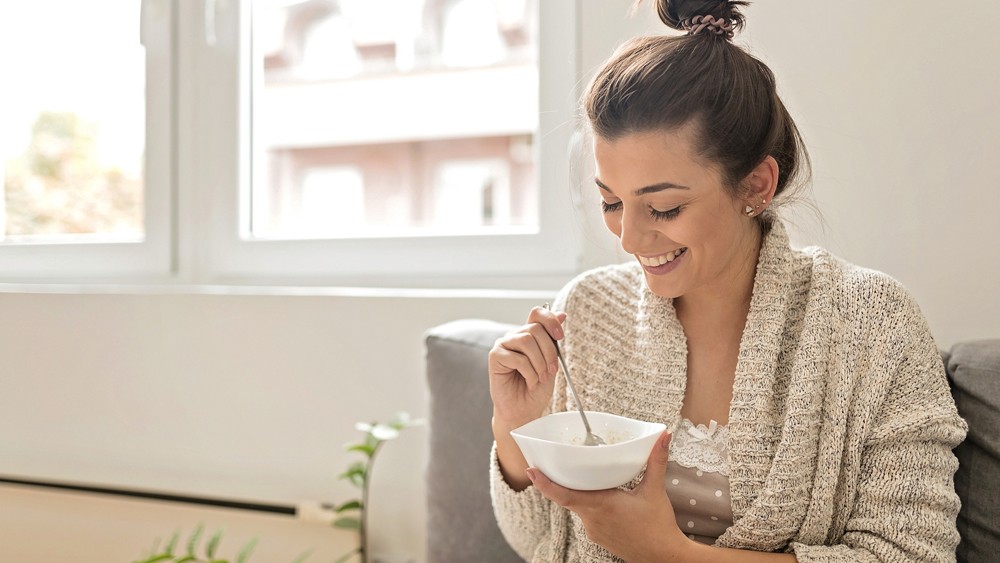 Pros

High-quality ingredients (95% organic) and extensive menu.
All products are plant-based, vegan, and gluten-free.
More affordable than other plant-based meal-delivery services.

Cons

Not allergen-friendly — many items contain tree nuts or soy.
Several products are high in sodium (over 20% of the Daily Value).
Small risk for shipping delays and damaged packages.
Not all options have adequate calories to be a meal replacement.
What Is Daily Harvest?
Daily Harvest is a plant-based meal delivery service. Their mission is to make it easier for you to eat more fruits and vegetables every day.
The service requires a subscription, which is flexible and easy to manage via the Daily Harvest website or their smartphone application (iOS only).
Most convenience and fast-food options sacrifice nutrition for ease of preparation.
Daily Harvest has set out to change this by creating quick, easy-to-prepare meals with fresh, organic ingredients.
They work directly with farmers to source high-quality ingredients that are frozen just after harvest to retain maximum nutritional value.
The menu includes over 80 chef-crafted options within the following collections:
Smoothies
Harvest Bowls
Flatbreads
Soups
Oat Bowls
Chia Bowls
Forager Bowls
Scoops (dairy-free ice cream)
Snack Bites
Lattes
Mylk (dairy-free almond milk)
Everything is delivered frozen and requires minimal work to prepare. All items are free from gluten, dairy, artificial ingredients, fillers, gums, refined sugars, harmful oils, stabilizers, and preservatives.
Most items are packaged as a single serving, but the snack bites, ice cream, Mylk, and lattes contain multiple servings per package.
What Is Unique about Daily Harvest's Product Lines?
The Daily Harvest menu is based on a wide variety of plant-based foods, including fruits, vegetables, whole grains, legumes (beans, peas, lentils), nuts, seeds, oils, spices, and herbs.
Eating various plant-based foods, including those that Daily Harvest contains, helps ensure that you meet your nutritional needs.
These foods make up the foundation of any healthy diet, including vegetarian, vegan, and Mediterranean diets.
Fruits, vegetables, whole grains, and legumes, such as those found in Daily Harvest's products, are nutrient-dense foods.
Nutritient-dense foods are low in calories but high in nutrients such as fiber, vitamins, minerals, and antioxidants.
Eating more nutrient-dense foods can support weight loss and reduce the risk of chronic illnesses including heart disease, type 2 diabetes, and cancer.
Seeds and nuts are good sources of healthy and unsaturated fats such as omega-3 fatty acids, vitamins, and minerals.
You'll find flax, chia, hemp, pumpkin, macadamia, walnuts, cashews, and almonds on many of the ingredient lists in Daily Harvest's product line.
Oils used in Daily Harvest products include coconut, avocado, and extra virgin olive oil, which also contain healthy fats.
Some of their other items contain adaptogens, including maca, ashwagandha, and functional mushroom powders.
Adaptogens are popular in traditional medicinal practices and may help reduce stress and cortisol levels.
All of the menu items are vegan and free from animal products including meat, poultry, fish, eggs, and dairy.
The menu is also free from gluten, refined sugars, artificial ingredients, preservatives, fillers, gums, and stabilizers.
With over 80 menu items, below is a summary of the ingredient highlights in each category.
Smoothies
The smoothie category has the most flavor options, with fruity, green, nutty, caffeinated, and chocolate varieties to choose from.
Best-selling flavors include:
Acai + Cherry
Chocolate + Blueberry
Mango + Papaya
The smoothies are simply prepared by blending the frozen ingredients with water or your choice of milk.
Since you drink them out of the cup they're packaged in, they're ideal for enjoying on the go. Each cup has a plastic lid with an insert for a straw.
Many smoothies include blueberries, strawberries, or raspberries, which are excellent sources of fiber and immunity-boosting antioxidants.
Daily Harvest also uses traditional tropical fruits, including coconut and pineapple. It also includes exotic fruits such as passion fruit, camu camu, acai, soursop, and dragon fruit.
In some of their smoothies, Daily Harvest incorporates vegetables such as leafy greens, cauliflower, sweet potato, carrots, cucumbers, or zucchini.
If you like drinking smoothies, they can be an excellent way to add some fruits, vegetables, and herbs to your diet that you don't normally eat.
Harvest Bowls
There are 20 flavors of Harvest Bowls, including Spinach + Shitake Grits and Red Lentil + Cumin. The bowls can be heated on the stovetop or in the microwave with a bit of water or broth.
Some of the ingredients you'll find in the harvest bowls include:
Whole grains: wild rice, quinoa, buckwheat, millet, and fonio
Mushrooms
Leafy greens: kale, spinach, and arugula
Cruciferous vegetables
Beans and lentils
Nuts and seeds
Herbs and spices
Flatbreads
The flatbreads are available in 8 flavors, including Tomato + Basil and Artichoke + Spinach. The flatbreads need to be baked in a standard oven or toaster oven for about 25 minutes.
Unlike traditional frozen pizzas and flatbreads, these are dairy-free (contain no cheese) and gluten-free, with crusts made from vegetables such as cauliflower, broccoli, or sweet potato.
Cauliflower and broccoli are cruciferous vegetables, which are nutrient-dense and high in sulfur-containing compounds that can help reduce the risk of chronic diseases, including cancer. (1)
Toppings include leafy greens, mushrooms, vegetable purees, and herbs and spices.
Soups
There are 11 soups to choose from, including Carrot + Coconut Curry and Tomato + Zucchini Minestrone.
You must add water or your choice of broth to the soup ingredients and then heat on the stovetop or in the microwave.
Many of the soups are entirely vegetable-based, but a few varieties contain legumes including lentils and chickpeas.
Legumes are a good source of plant-based protein, fiber, B vitamins, and minerals, including iron. (2)
When you're looking for a more filling soup, I recommend choosing one containing legumes.
Oat, Chia, and Forager Bowls
Oat Bowls
The Daily Harvest oat bowls have a creamy texture and lots of fruit flavor.
There are 7 oat bowl flavors, including Apple + Cinnamon and Cherry + Dark Chocolate.
To prepare warm oatmeal, add your milk of choice and cook on the stovetop. For cold oatmeal, add your milk of choice and let it soak in the refrigerator.
These oat bowls are made with gluten-free oats, fruit, and natural sweeteners like maple syrup or date paste.
Oats are a good source of fiber, which helps you feel full and supports both weight loss and healthy cholesterol levels (3).
Dates are a type of dried fruit. The drying process concentrates the sugar content and makes them an excellent natural sweetener. Dates are also a good source of fiber, minerals, and antioxidants (4).
Chia Bowls
There are three chia bowl flavors, including Vanilla Bean + Apple and Chocolate + Almond. To prepare the chia bowls, add your milk of choice and let it soak in the refrigerator for six hours.
Chia seeds are a good source of fiber, protein, vitamins, minerals, and antioxidants. They're also a source of plant-based omega-3 fatty acids, which many people don't get enough of.
Omega-3 fatty acids may help counteract inflammation that contributes to chronic disease (5).
Forager Bowls
The forager bowls come in three varieties and contain superfood ingredients including fruit, vegetables, herbs, oats, chia seeds, and fonio.
Fonio is a type of nutrient-dense, gluten-free whole grain that is similar to quinoa.
Snacks
Scoops
Scoops is a collection of dairy-free ice cream offered in 7 flavors including strawberry, chocolate, and pistachio.
Depending on the flavor, the ice cream is primarily made from either coconuts or cashews and is sweetened with maple syrup.
Snack Bites
The snack bites are available in chocolate, vanilla, fruit, and espresso varieties. Best-selling flavors include Hazelnut + Chocolate and Cacao Nib + Vanilla.
They are intended to be eaten straight out of the freezer and are similar to an energy ball, sweetened with date paste.
Some flavors of the snack bites contain pureed parsnip, kabocha squash, avocado, or sweet potato, which may help you add extra servings of fruits and vegetables to your diet.
Dark chocolate is a source of minerals and antioxidants and is present in some scoops and snack bites flavors.
Mylk
Daily Harvest's Mylk is packaged as frozen, concentrated almond "wedges" which you can blend with water to make almond milk or add to smoothies, oat bowls, and chia bowls.
The original flavor only contains almonds and Himalayan sea salt, while the vanilla flavor contains these ingredients in addition to vanilla bean.
Many store-bought almond milks are higher in calories, fat, and protein and contain more water, sugar, and filler ingredients including thickening gums. Mylk is a healthier alternative.
Nutrition Summary
Calories, Fiber, and Protein
Within each food category, there is a lot of variation in the total calories per food item.
For example, smoothies range from 100–570 calories depending on the flavor.
If you want a smoothie to serve as a meal, choose a flavor that contains calorie-dense ingredients such as avocado, coconut, or nuts.
These ingredients contain more calories due to higher levels of fat and protein, which will be more filling than a smoothie only containing fruit and vegetables.
Lighter smoothies are a good choice for snacks.
Oat bowls range from 230–300 calories, and chia bowls range from 300–400 calories per serving. Both are excellent sources of fiber.
If you're looking for more protein for breakfast, the chia bowls contain double the amount of protein as the oat bowls.
The soups and forager bowls are lighter meals, while the harvest bowls and flatbreads are a bit heartier.
Harvest bowls provide around 200–350 calories, 5–10 grams of fiber, and around 10 grams of protein per serving.
Flatbreads are around 350 calories, with about 8 grams of fiber and 7 grams of protein per serving.
Sodium
If you need to restrict sodium intake for health concerns, you'll want to pay attention to the sodium content of some items.
The Daily Value for sodium is less than 2,300 milligrams (mg) per day. Foods are considered high sodium when they contain 20% or more of your Daily Value.
The Daily Harvest bowls, flatbreads, and soups are high in sodium, with 20%–37% of the Daily Value per serving.
That means pairing a soup with a flatbread for dinner will provide well over half of the recommended daily limit for most people.
Sugar
Daily Harvest products are free of refined sugar. In fact, the majority of Daily Harvest's items do not contain any added sugar at all.
The exception is the Scoops dairy-free ice cream, which is sweetened with maple syrup.
Daily added sugar intake should be limited to 24 grams for women and 36 grams for men as it provides no nutritional value.
It contributes to negative health outcomes including weight gain, dental cavities, poor blood sugar control, and chronic disease.
The breakfast options provide a healthier alternative to common breakfast foods such as heavily sweetened cereals and granola bars.
Summary
Daily Harvest meals vary greatly in total calories and other nutrients. Some meals may need to be combined or eaten along with other foods to meet your individual needs. For those with sodium restrictions, be aware of the sodium content in some Daily Harvest items.
Who Is Daily Harvest Good For?
Daily Harvest is good for anyone who wants to eat more plant-based meals and snacks or increase their intake of fruits and vegetables.
Designed for convenience, Daily Harvest meals are quick and easy to prepare. Some meals require the addition of water, Mylk, or soup broth, but many meals do not require any additional ingredients.
This makes Daily Harvest ideal for individuals with busy lifestyles who don't always have time to grocery shop or cook healthy meals from scratch.
As previously mentioned, the plant-based menu is appropriate for vegans and vegetarians, but Daily Harvest can be enjoyed by anyone.
If you don't want to cut out animal-based foods, you can use the Daily Harvest items as the foundation of a meal to which you add meat and dairy.
For example, you could:
Add shredded cheese to the flatbreads.
Stir a scoop of yogurt into oat or chia bowls.
Prepare smoothies with cow's milk or protein powder.
Top the harvest bowls with grilled chicken or salmon.
Who Is Daily Harvest Not Good For?
The menu is free of gluten and dairy, but some items contain common allergens such as nuts, coconut, and soy.
Daily Harvest's items are made in a facility that also processes dairy, nuts, soy, and gluten, so cross-contamination may be a concern for individuals with severe food allergies.
Items cannot be customized to remove certain ingredients, so it's up to subscribers to read through ingredients and select items to meet dietary restrictions.
The Daily Harvest menu can be searched with filters for dietary needs and ingredient preferences to help with this. You can search for keto, low-carb, paleo, high-protein, low-calorie, and low-sugar options.
Even though you can filter out meals that aren't considered keto, Daily Harvest may not be the best choice for individuals following a ketogenic diet. Most of the menu items contain too many carbohydrates to be considered keto.
Those on a Paleo diet will also have a limited number of menu items to choose from, as many menu items contain grains or beans, which are typically avoided on a strict Paleo diet.
There are a handful of menu items that contain caffeine including some of the smoothies, snack bites, ice cream, and lattes.
The caffeine-containing items are typically the ones with coffee, cold brew, or espresso on the ingredients list.
If you're caffeine sensitive, you may want to avoid coffee-flavored items. Since you can choose which products you receive in each shipment, this should be easy to do.
Cost and Where to Purchase
Daily Harvest is a subscription-based meal delivery service available only from the Daily Harvest website.
When you sign up, you'll be asked to select your delivery box size. You can choose between plans with small, medium, and large delivery boxes.
Small Boxes: 9–13 menu items, including $5–$10 off the total cost
Medium Boxes: 14–23 menu items, including $10 off the total cost
Large Boxes: 24–26 menu items, including $20 off the total cost
At sign-up, you're only able to choose a weekly delivery, but this can be customized to a monthly plan after you're signed up.
There are incentives to selecting a larger plan. The more you order, the more of a discount Daily Harvest automatically applies at checkout.
Each box you receive is fully customizable. You can select how many and which menu items you receive in each delivery.
Daily Harvest menu items range from $5.99 to $8.99. Pricing per item is as follows:
Smoothies: $7.99
Mylk: $7.99 for 1/2 gallon or eight 7-ounce servings
Harvest Bowls: $8.99
Flatbreads: $8.99
Soups: $7.99
Forager Bowl: $5.99
Oat Bowl: $5.99
Chia Bowl: $5.99
Scoops: $8.99 per pint
Bites: $7.99 for seven
Lattes: $5.99 for two
The high-quality, plant-based ingredients in combination with the convenience of at-home delivery justify the prices of Daily Harvest's menu items.
If you typically dine out for breakfast or lunch, Daily Harvest may even save you money.
The total cost for each delivery will be determined by your menu selections and quantities.
All plans renew weekly or monthly at the same price unless you modify, pause, or cancel your subscription before a designated cutoff time.
Subscribers can modify orders up to 8 weeks in advance, which is a nice way to plan ahead, coordinate deliveries with your schedule, and not have to worry about fussing with settings weekly.
You can find information on managing your account on the Daily Harvest website.
There is also an app that allows you to manage your subscription from your smartphone. Currently, the app only works on iOS phones, but an Android version is in the works.
Shipping is always free.
Daily Harvest doesn't offer a money-back guarantee, but items can be replaced, credited, or refunded if you're unhappy for any reason.
Subscribers need to contact the company within 7 days of delivery to initiate the resolution process.
How Daily Harvest Compares to Alternatives
Plant-based eating is steadily growing in popularity, so there are a number of other options available when looking for plant-based meal delivery services.
Splendid Spoon
Splendid Spoon is one popular alternative that offers both subscription and one-time order options.
Their menu includes ready-to-drink smoothies (no blending required), soups, grain bowls, noodle bowls, dessert/snack bars, and immunity-boosting shots.
All items are vegan and gluten-free, but meals cost $9–$13 each, which is more expensive than Daily Harvest.
The Splendid Spoon plans are based on breakfast, lunch, or dinner and aren't as customizable as Daily Harvest.
Purple Carrot
Purple Carrot is another popular alternative that offers a subscription of weekly meal kits or prepared meal options to choose from.
The menu only includes lunch or dinner options.
Purple Carrot offers a gluten-free plan, as well as a high-protein plan.
Also more expensive than Daily Harvest, each prepared meal costs $12.99 per serving, equating to $80–$130 per shipment, depending on how many meals you choose.
Although none of these meal delivery services are intended to be used as weight loss plans, Purple Carrot has been featured in a clinical study that found their meals may support weight loss and heart health. (6)
Daily Harvest, Splendid Spoon, and Purple Carrot do not allow you to customize meal ingredients, so customers with food restrictions or allergies have to read the ingredient lists and select items that are appropriate for their needs.
Summary
Compared to alternatives, Daily Harvest is the most affordable and also has a more extensive menu, with new options frequently added to the menu.
The Bottom Line
Daily Harvest offers an impressive selection of plant-based meals and snacks. All of the items are made with high-quality ingredients and are free of gluten and dairy.
Deliveries arrive frozen at your doorstep weekly or monthly, and all the items are quick and simple to make.
Daily Harvest may be pricey for some, but the quality of ingredients and the convenience of these products are tough to beat if you are in need of healthy, ready-made meals and snacks.
This subscription is a great option for breakfasts, lunches, and snacks on the go.
Since all products are frozen, you can keep Daily Harvest items stored in the freezer for use when life gets busy or you're short on groceries.
In general, the meals are nutritious and provide an easy way to eat a variety of fruits and vegetables.
Some meals are light and may not contain enough calories or protein to satisfy everyone, but this is easily solved by eating a larger portion or adding a few of your own ingredients.
As for taste, it all comes down to personal preference. With over 80 items and new options being added all the time, it should be easy to find something you like.
Thanks for your feedback!
In a few words, please tell us how this article helped you today.
Please let us know how we can improve this article by selecting your concern below.
Thank You! We appreciate your feedback.
*
Please select at least one topic:
Please Note: We cannot provide medical advice. This feedback will help us continue improving your user experience on WellnessVerge.
Please Note: We cannot provide medical advice. This feedback will help us continue improving your user experience on WellnessVerge.