Why You Can Trust Us
Every article and review on WellnessVerge is thoroughly researched and fact-checked by licensed health professionals. Our editorial team is made up of registered dietitians and medical doctors.
Every piece of content is also medically reviewed to ensure accuracy and alignment with sound scientific evidence and medical consensus. We only use peer-reviewed journals and reputable medical sources to form our conclusions and recommendations.
We operate with total editorial independence, and our editorial policies ensure that your well-being comes first. Based on our rigorous research, we only recommend products that are worth considering. We always disclose any ads or partnerships with brands featured on our site.
Vitauthority Multi Collagen Burn Review: Is It Safe and Effective?
Vitauthority Multi Collagen Burn is a metabolism-enhancing collagen supplement with ingredients to support a youthful appearance and strong joints and bones. This is a pricey supplement containing some ingredients with limited research, but it appears worth trying out because of its better-studied ingredients.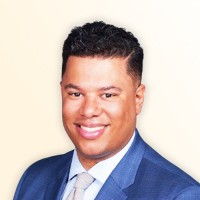 Medically Reviewed by
Anthony Dugarte, MD
Medical Reviewer
Anthony Dugarte, M.D., C.S.C.S. is a health and wellness writer and medical content reviewer. In addition to dedicating the last 8 years to medical research, Dr. Dugarte also has more than a decade of experience in strength and conditioning, nutrition, and rehabilitative exercise, as well as authoring and reviewing health and wellness-related content.

Pros

Available in capsule and powder form for ease of use and variety
Doesn't contain caffeine and eliminates the risk of excessive caffeine consumption

Cons

Large discrepancy between the collagen available in its powder and capsule form
Contains two major allergens: fish and eggs
Some ingredients do not have sufficient clinical trials to support claims
What Is Vitauthority Collagen Burn?
Vitauthority's Multi Collagen Burn is a caffeine-free metabolism-enhancing collagen peptide supplement.
As we reach our 30s and beyond, our natural collagen production slowly diminishes with each passing year.
These decreases in collagen contribute to aging in different ways.
In the skin, diminished collagen contributes to wrinkles, skin sagging, and reduced protection against oxidative stress. (1)
Reductions in collagen also negatively impact bone and joint health.
Deterioration of collagen in the joints and tendons reduces the cushioning between bones and can contribute to general joint pain and stiffness or even the development of osteoarthritis. (2)
Metabolism also tends to decrease as we age, related to changes in body composition (decreased lean mass and increased fat mass). (3)
Vitauthority claims that Collagen Burn has six main benefits:
Eliminates cellulite
Easier weight loss
Promotes youthful and vibrant skin
Eliminates fine lines and wrinkles
Supports healthy hair and nails
Strengthens joints and bones
The product comes in two forms: powder and capsules.
A single dose of Multi Collagen Burn powder is 1 scoop of powder mixed with 6–8 oz of a beverage such as coffee or juice or food once to twice daily.
Take Multi Collagen Burn capsules 3 capsules once or twice daily with a glass of water for a single dose.
Both the powder and capsule doses can be taken up to twice per day.
Evaluation of Ingredients
The Multi Collagen Burn powder contains:
Vitamin C, 50mg
Chromium, 100 mcg
Sodium, 75 mg
Multi Collagen Blend, 7.8 g
Metabolism Support Blend, 175 mg
Cellulite Control Matrix, 90 mg
The Multi Collagen Burn capsules contain the same ingredients and dosage except for having only 1 g of the Multi Collagen Blend.
Vitamin C (Ascorbic Acid)
Vitamin C is a water-soluble vitamin and antioxidant. This vitamin is necessary for the formation of collagen in our bodies and reducing inflammation in areas where collagen is abundant. (4)
A 2017 review suggests that vitamin C has many roles in maintaining our skin health. (5)
In addition to preventing skin issues that may arise from vitamin C deficiencies (such as skin hardening), vitamin C can protect against hyperpigmentation, UV damage, skin moisture losses, inflammation, wrinkles, and sagging skin. (6)
Vitamin C also has the potential of preserving bone density and reducing fracture risk in individuals with osteoporosis. (7)
Summary
Vitamin C is necessary for collagen formation. It also supports healthy skin and may be helpful for bone health.
Chromium (as Chromium Picolinate)
Chromium picolinate is a combination of the essential mineral chromium and picolinic acid, a form that is more bioavailable compared to other chromium salts.
Chromium generally is involved with metabolism and insulin action and is known to improve body composition.
A 2018 review on weight loss strategies found that supplementation of 200–400 mg of chromium picolinate daily can help maintain lean body mass during weight loss, decrease body fat, and help with overall weight loss. (8)
The amount of weight loss from taking chromium may not be too significant, however.
A 2013 review and meta-analysis found that chromium reduced body weight by approximately 0.5 kg (or 1.1 lbs) and did not have a significant impact on BMI, body fat percent, waist circumference, or waist-to-hip ratio.
Summary
Chromium picolinate is a form of chromium that is better absorbed in the body and may improve body composition and weight loss. However, the magnitude of weight loss from chromium is small, and other benefits to body composition are not consistently seen. A single dose of this supplement does not provide the clinically active dose, but individuals can take Vitauthority Multi Collagen Burn twice daily to achieve this dose.
Multi-Collagen Blend
Multi Collagen Burn contains collagen sourced from multiple animals.
The blend contains hydrolyzed grass-fed bovine collagen peptides, hydrolyzed chicken collagen, hydrolyzed fish collagen, and water-soluble eggshell membrane collagen.
Collagen is the most abundant protein in our bodies and is vital for the structure of our bones, muscles, tendons, and skin. (9)
Supplementation with collagen is effective in improving skin elasticity, reducing wrinkles and skin roughness, improving skin hydration, and generally increasing the density of collagen in the skin.
Doses between 1 g to 10 g of collagen daily have been shown to be effective for improving skin health. (10)
Collagen may help with metabolism and weight loss by reducing the creation of fat cells within the body. (11)
Joint and bone health may be positively impacted by collagen supplementation.
A 2019 meta-analysis on the effects of collagen on osteoarthritis symptoms found that collagen supplementation reduced joint stiffness and overall improved health status in individuals with hip or knee osteoarthritis. (12)
Collagen as part of a multi-ingredient supplement helped hair growth in women with self-perceived thinning hair, but there isn't much research on collagen alone and its benefits for hair. (13)
It may provide helpful protein and amino acids like lysine to promote hair growth in individuals with protein malnutrition. (14)
One 2017 clinical trial on collagen supplementation and nail growth found that supplementing with 2.5 g of collagen daily for 24 weeks reduced brittle nails, improved nail growth, and decreased frequency of broken nails in individuals with existing brittle nail syndrome. (15)
However, there is no strong evidence for the use of collagen in individuals without brittle nail syndrome.
Summary
Collagen is effective in improving skin health, supporting healthy joints, and weight loss. However, there is very limited research on the effectiveness of collagen for hair or nail health, and collagen may be effective in the context of existing conditions.
Metabolism Support Blend
Sensoril Ashwagandha Extract Root (Standardized 10% Withanolides)
Ashwagandha root is an adaptogen used in Ayurvedic medicine that comes from a shrub grown in India, the Middle East, and Africa.
Supplementation with ashwagandha extracts may have an anti-inflammatory and pain-relieving effect for individuals with osteoarthritis. (16)
In addition to potentially reducing the production of inflammatory markers, ashwagandha may slow the breakdown of collagen and reduce pain, stiffness, and improve function in arthritic conditions.
Withaferin A (a type of withanolide) is a bioactive compound in ashwagandha that has anti-inflammatory properties. It may be protective against skin cancer and tumors, even skin color, and help rejuvenate skin. (17)
A 2020 animal study suggests that Withaferin A may enhance function in brown fat tissue and increase energy expenditure in mice fed high-fat diets. (18)
Human studies suggest that ashwagandha may reduce food cravings and improve eating behaviors in adults with chronic stress compared to a placebo. (19)
Sensoril is a patented and standardized ashwagandha extract reported to provide more bioactive compounds compared to other extracts.
Sensoril, as part of a proprietary botanical blend, was found to be effective in improving hair growth and quality. Still, there is no current research on Sensoril alone and hair quality. (13)
Summary
Ashwagandha may be beneficial for joint health, improving skin health, and has the potential as an ingredient to improve eating behaviors in adults with chronic stress.
Olive Leaf Extract (Standardized 20% Oleuropein)
Olive leaves come from the Olea europaea tree that is the source of olives and olive oil.
Olive leaves have several phytochemicals that have anti-inflammatory and antimicrobial functions, including oleuropein. (20)
Cell studies suggest that oleuropein may have therapeutic potential in reducing the risk of metabolic syndrome and help manage fat mass by inhibiting the formation of new fat cells. (21, 22)
A 2018 animal study suggests that olive leaf extract may prevent cartilage degeneration and increase the synthesis of hyaluronic acid in mice with knee osteoarthritis. (23)
Topical application of a product containing olive leaf extract was shown to improve facial skin rejuvenation. Still, little research exists for the benefits of orally administered olive leaf extract and skin benefits. (24)
Summary
Olive leaf oil extract has the potential of helping body composition, reducing inflammation, and protecting bone health. However, the current research is limited to mostly cell and animal studies, and more studies should be done to see its clinical effectiveness.
Grains of Paradise Extract (Standardized 15% 6-Paradol)
Grains of paradise is a seed and spice native to West Africa, also known as Guinea grains or melegueta pepper.
A main active component of grains of paradise is 6-paradol, a phytochemical which is found to have anti-obesity and fat regulation effects in animal studies. (25)
A 2014 trial found that women taking a daily supplement of grains of paradise extract (30 mg) for 4 weeks decreased visceral fat and increased whole-body energy expenditure compared to a placebo. (26)
An earlier 2013 study found that some men taking a 40 mg supplement of grains of paradise extract had increases in the activity of brown fat tissue (stimulating thermogenesis) and energy expenditure compared to a placebo group after exposure to cold conditions. (27)
Summary
Grains of paradise extract may activate brown fat tissue, decrease visceral fat, and increase energy burning.
Cellulite Control Matrix
Sodium Hyaluronate (Hyaluronic Acid)
Hyaluronic acid is a component present in all of the organs and connective tissues in the body, with the skin containing about 50% of the body's total hyaluronic acid.
It has properties for moisturizing and moisture retention.
A 2014 review found that ingested hyaluronic acid significantly increased skin moisture and signs of aging on the face. (28)
In a 2017 randomized trial, individuals taking 120 mg per day of hyaluronic acid orally had decreased crow's feet wrinkles compared to a placebo after 12 weeks of supplementation, regardless of molecular weight. (29)
Oral hyaluronic acid may have therapeutic effects in improving symptoms in patients with osteoarthritis. (30, 31)
Summary
Hyaluronic acid is effective for wrinkle reduction and can reduce symptoms of osteoarthritis.
SOD B Dimpless SuperOxide Dismutase (Melon)
SOD B Dimpless is a standardized dried melon juice concentrate that is highly concentrated in superoxide dismutases.
Superoxide dismutases (SODs) are enzymes that protect against oxidative stress in the body and show therapeutic potential in animal studies for conditions including aging, inflammatory diseases, and rheumatoid arthritis. (32)
In a small 2015 clinical trial, 41 women between the ages of 31 and 50 were given 40 mg of SOD B Dimpless or a placebo for 56 days. (33)
Women receiving the SOD B Dimpless had decreased thigh cellulite after 28 days compared to a placebo, and this reduction was increased by 56 days.
The authors of this study did work for Bionov, the creators of SOD B Dimpless, so there may be some bias in the reporting of results.
Summary
SODs protect against oxidative stress and have therapeutic potential in inflammatory conditions. SOD B Dimpless appears to be effective in reducing thigh cellulite, but the available research is very limited.
Support for Claimed Benefits
Below is our summary of the available evidence for the claimed benefits of Vitauthority Multi Collagen Burn based on the available research:
Eliminates cellulite

4

/5
Easier weight loss

3

/5
Youthful, vibrant skin

4

/5
Eliminates fine lines and wrinkles

4

/5
Supports healthy hair and nails

3

/5
Strengthens joints and bones

4

/5
There is relatively strong evidence on many of the Vitauthority Collagen Burn claims surrounding skin and joint health due to the inclusion of collagen.
The claims about weight loss and skin and hair health are not supported by strong studies demonstrating direct benefits.
Side Effects, Safety, and Dosage
To take the Multi Collagen Burn powder, mix 1 scoop of powder with 6–8 oz of a beverage such as coffee or juice or food once to twice daily.
Vitauthority recommends against mixing the plain powder in water for maximum enjoyment. Collagen Burn is also available in a strawberry lemonade powder if you prefer a flavored product.
A single dose of the Multi Collagen Burn capsules is 3 capsules once daily with a glass of water.
This supplement can also be taken once to twice daily, without exceeding 6 capsules per day.
Multi Collagen Burn contains two allergens due to its collagen sources – egg and fish.
Olive leaf extract may cause side effects, including coughing, vertigo, muscle discomfort, headache, muscle cramp, fatigue, and malaise. (34)
Potential side effects with oral intake of hyaluronic acid include stomach discomfort, loss of appetite, and reflux esophagitis. (30)
Chromium supplementation can cause side effects, including watery stools, hives, vertigo, and headaches. (35)
Large doses of ashwagandha over 1,000 mg per day may cause side effects, including stomach upset, vomiting, and diarrhea. (36)
A serving of Multi Collagen Burn contains less than this in its Metabolism Support Blend, so these side effects are unlikely.
If you are pregnant, nursing, or may become pregnant, you should not take this supplement.
Speak with your doctor before taking this supplement or any other supplement.
Cost
A one-time purchase of a month's supply of Multi Collagen Burn Powder is $59.99.
You can get a 25% discount on the price if you subscribe to their product (discounted price is $44.99).
The Multi Collagen Burn capsules are more affordable compared to the powdered form.
A month's supply of capsules is $49.99, and a subscription discount of 25% brings its price down to $37.49.
Vitauthority offers a 60-day money-back guarantee on their products.
Return is available for open products and damaged containers. Shipping and processing fees are deducted from your return.
How Vitauthority Collagen Burn Compares to Alternatives
Vitauthority Multi Collagen Burn is unique compared to some other popular collagen brands because it contains 4 types of collagens.
Some brands, such as Vital Proteins Collagen Peptides, only have bovine collagen peptides in their collagen blends or contain only a few types of collagen.
Vitauthority Collagen Burn has a unique blend of ingredients that I could not find in other supplements.
While many collagen supplements contain vitamin C, hyaluronic acid, and maybe ashwagandha, I did not see olive leaf oil, SOD B Dimpless, or grains of paradise in alternative products.
Vitauthority is quite pricy compared to its alternatives, which average $25–$40 per container.
However, Vitauthority does offer ingredients that are not present in other blends, which increases its value.
Summary
Vitauthority is an expensive collagen supplement. However, its unique blend of ingredients may make it worth its price.
The Bottom Line
Vitauthority's Multi Collagen Burn is an expensive supplement, but for its purpose and the ingredients included, I think it is worth the price to some.
Several ingredients do have a lot of research behind them for different benefits, including collagen, chromium, vitamin C, ashwagandha, and hyaluronic acid.
This product suffers from having two major allergens. In addition, while some of the ingredients sound promising, they have mostly animal or cell studies to back their benefit.
The Vitauthority Multi Collagen Burn capsules could be more beneficial for people who don't like taking collagen powders and prefer a capsule.
Likely for younger individuals without existing joint pain or fewer wrinkles, the smaller dose of collagen within the capsules could still be effective for the claimed benefits.
If you prefer having a collagen powder or maybe want a little bit of extra collagen for your bone health or skin health, the Multi Collagen Burn powder is a better option for you.
Regardless of which Vitauthority Collagen Burn supplement catches your fancy, I recommend speaking with your physician to see if this supplement is right for you.
A Word from Our RD
Supporting the health of your joints, bones, skin, hair, and nails and your metabolism is the result of many factors.
Support your metabolism and weight management with exercise, a healthy diet full of nutrient-dense foods, and stress management.
Regular movement can also help with maintaining the health and strength of your joints and bones.
The health of your hair, skin, and nails are often related to the nutrients present in your diet.
Be sure to get fruits and vegetables for antioxidants, protein foods to supply essential amino acids and protein, and healthy fats to reduce inflammation and provide essential fatty acids.
Using regular sunscreen and avoiding activities such as smoking can also significantly impact the health of your skin.
Thanks for your feedback!
In a few words, please tell us how this article helped you today.
Please let us know how we can improve this article by selecting your concern below.
Thank You! We appreciate your feedback.
*
Please select at least one topic:
Please Note: We cannot provide medical advice. This feedback will help us continue improving your user experience on WellnessVerge.
Please Note: We cannot provide medical advice. This feedback will help us continue improving your user experience on WellnessVerge.
At WellnessVerge, we only use reputable sources, including peer-reviewed medical journals and well-respected academic institutions.
Skin collagen through the lifestages: importance for skin health and beauty

:
https://parjournal.net/article/view/3863

Osteoarthritis as a disease of the cartilage pericellular matrix

:
https://pubmed.ncbi.nlm.nih.gov/29800616/

Body Composition and Physical Function in Older Adults with Various Comorbidities

:
https://academic.oup.com/innovateage/article/1/1/igx008/4098335

Biochemistry, Collagen Synthesis

:
https://www.ncbi.nlm.nih.gov/books/NBK507709/

The Roles of Vitamin C in Skin Health

:
https://pubmed.ncbi.nlm.nih.gov/28805671/

Hair, Nails, and Skin: Differentiating Cutaneous Manifestations of Micronutrient Deficiency

:
https://aspenjournals.onlinelibrary.wiley.com/doi/epdf/10.1002/ncp.10321

Role of Vitamin C in Osteoporosis Development and Treatment-A Literature Review

:
https://pubmed.ncbi.nlm.nih.gov/32785080/

Body Composition Changes in Weight Loss: Strategies and Supplementation for Maintaining Lean Body Mass, a Brief Review

:
https://www.ncbi.nlm.nih.gov/pmc/articles/PMC6315740/

COLLAGEN STRUCTURE AND STABILITY

:
https://www.ncbi.nlm.nih.gov/pmc/articles/PMC2846778/

Oral collagen supplementation for skin aging: A fad or the future?

:
https://onlinelibrary.wiley.com/doi/10.1111/jocd.13096

Effect of Oral Ingestion of Low-Molecular Collagen Peptides Derived from Skate (Raja Kenojei) Skin on Body Fat in Overweight Adults: A Randomized, Double-Blind, Placebo-Controlled Trial

:
https://www.ncbi.nlm.nih.gov/pmc/articles/PMC6471368/

Effect of collagen supplementation on osteoarthritis symptoms: a meta-analysis of randomized placebo-controlled trials

:
https://pubmed.ncbi.nlm.nih.gov/30368550/

A Six-Month, Randomized, Double-Blind, Placebo-Controlled Study Evaluating the Safety and Efficacy of a Nutraceutical Supplement for Promoting Hair Growth in Women With Self-Perceived Thinning Hair

:
https://jddonline.com/articles/dermatology/S1545961618P0558X

Diet and hair loss: effects of nutrient deficiency and supplement use

:
https://www.ncbi.nlm.nih.gov/pmc/articles/PMC5315033/

Oral supplementation with specific bioactive collagen peptides improves nail growth and reduces symptoms of brittle nails

:
https://pubmed.ncbi.nlm.nih.gov/28786550/

Use of Herbal Medications for Treatment of Osteoarthritis and Rheumatoid Arthritis

:
https://www.ncbi.nlm.nih.gov/pmc/articles/PMC7693010/

Withaferin A—A Promising Phytochemical Compound with Multiple Results in Dermatological Diseases

:
https://www.ncbi.nlm.nih.gov/pmc/articles/PMC8122412/

Withania somnifera Extract Enhances Energy Expenditure via Improving Mitochondrial Function in Adipose Tissue and Skeletal Muscle

:
https://pubmed.ncbi.nlm.nih.gov/32046183/

Body Weight Management in Adults Under Chronic Stress Through Treatment With Ashwagandha Root Extract

:
https://www.ncbi.nlm.nih.gov/pmc/articles/PMC5871210/

Microbiological and Antioxidant Activity of Phenolic Compounds in Olive Leaf Extract

:
https://pubmed.ncbi.nlm.nih.gov/33334001/

Oleuropein: A natural antioxidant molecule in the treatment of metabolic syndrome

:
https://pubmed.ncbi.nlm.nih.gov/31746508/

Polyphenols benefits of olive leaf (Olea europaea L) to human health

:
https://pubmed.ncbi.nlm.nih.gov/25726243/

Olive leaf extract prevents cartilage degeneration in osteoarthritis of STR/ort mice

:
https://pubmed.ncbi.nlm.nih.gov/29587623/

Efficacy of olive leaf extract-containing cream for facial rejuvenation: A pilot study

:
https://pubmed.ncbi.nlm.nih.gov/32333467/

6-Paradol Acts as a Potential Anti-obesity Vanilloid from Grains of Paradise

:
https://pubmed.ncbi.nlm.nih.gov/33793045/

Daily ingestion of grains of paradise (Aframomum melegueta) extract increases whole-body energy expenditure and decreases visceral fat in humans

:
https://pubmed.ncbi.nlm.nih.gov/24759256/

Grains of paradise (Aframomum melegueta) extract activates brown adipose tissue and increases whole-body energy expenditure in men

:
https://pubmed.ncbi.nlm.nih.gov/23308394/

Ingested hyaluronan moisturizes dry skin

:
https://pubmed.ncbi.nlm.nih.gov/25014997/

Oral hyaluronan relieves wrinkles: a double-blinded, placebo-controlled study over a 12-week period

:
https://www.ncbi.nlm.nih.gov/pmc/articles/PMC5522662/

Oral administration of polymer hyaluronic acid alleviates symptoms of knee osteoarthritis: a double-blind, placebo-controlled study over a 12-month period

:
https://pubmed.ncbi.nlm.nih.gov/23226979/

Clinical comparison of oral administration and viscosupplementation of hyaluronic acid (HA) in early knee osteoarthritis

:
https://pubmed.ncbi.nlm.nih.gov/27681813/

Therapeutic potentials of superoxide dismutase

:
https://www.ncbi.nlm.nih.gov/pmc/articles/PMC5969776/

Clinical trial of a natural and bioactive melon SuperOxide Dismutase (SOD B Dimpless®) on cellulite

:
https://link.springer.com/article/10.1007/s10298-015-0977-4

Olive (Olea europaea) leaf extract effective in patients with stage-1 hypertension: comparison with Captopril

:
https://pubmed.ncbi.nlm.nih.gov/21036583/

Chromium supplementation in overweight and obesity: a systematic review and meta-analysis of randomized clinical trials

:
https://pubmed.ncbi.nlm.nih.gov/23495911/

Safety and clinical effectiveness of Withania Somnifera (Linn.) Dunal root in human ailments

:
https://pubmed.ncbi.nlm.nih.gov/32201301/