Why You Can Trust Us
Every article and review on WellnessVerge is thoroughly researched and fact-checked by licensed health professionals. Our editorial team is made up of registered dietitians and medical doctors.
Every piece of content is also medically reviewed to ensure accuracy and alignment with sound scientific evidence and medical consensus. We only use peer-reviewed journals and reputable medical sources to form our conclusions and recommendations.
We operate with total editorial independence, and our editorial policies ensure that your well-being comes first. Based on our rigorous research, we only recommend products that are worth considering. We always disclose any ads or partnerships with brands featured on our site.
The 12 Best Foods for Healthy Skin, According to a Dietitian
A nutritious diet is essential for many aspects of health, including the skin. There are many foods with benefits for skin health that can give you the glowing, beautiful skin you are looking for.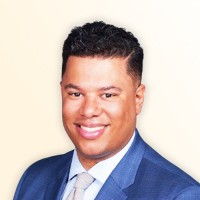 Medically Reviewed by
Anthony Dugarte, MD
Medical Reviewer
Anthony Dugarte, M.D., C.S.C.S. is a health and wellness writer and medical content reviewer. In addition to dedicating the last 8 years to medical research, Dr. Dugarte also has more than a decade of experience in strength and conditioning, nutrition, and rehabilitative exercise, as well as authoring and reviewing health and wellness-related content.

One of the first things people see is your skin. It is also one of the first places to show signs of an unhealthy diet or lifestyle.
If you have ever had a weekend of little sleep and too much unhealthy food, you know that by Monday, your skin might not be looking its best.
On the flip side, one of the best ways to improve your skin is to support it with a healthy diet. Foods that promote healthy skin can nourish, hydrate, and potentially delay the aging process.
If you are looking for ways to support the health of your skin, here are 12 evidence-based foods for beautiful, glowing skin:
1. Fatty Fish
Fatty fish such as salmon, tuna, and mackerel are some of the best foods for great skin.
They are one of the richest sources of omega-3 fats, which help maintain moisturize and protect against dryness.
Some studies have shown supplementing with omega-3's may reduce the skin's sensitivity to UV rays. Damage to our skin from harmful UV rays can age skin and dry it out. (1)
These foods are also a good source of vitamin E, which acts as an antioxidant to protect the skin. Vitamin E helps to reduce inflammation in our body and protect it from environmental damage. (2)
Include 3–4 ounces of fatty fish, like salmon or mackerel, in your diet 2–3 times per week for maximum benefit.
2. Avocado
Avocados are a fruit rich in heart-healthy fats called monounsaturated fats. Not only are they good for your heart, the fats and nutrients in avocadoes are also good for the skin.
Avocados contain vitamin C and vitamin E that act as antioxidants. They protect your skin from sun damage as well as provide hydration to the skin.
Add a daily serving of avocado to your eggs as part of a healthy breakfast. Or use it instead of butter on whole-wheat toast.
Most delicious of all, use avocados to make homemade guacamole.
3. Walnuts
Walnuts contain essential fats, including omega-3 and omega-6 fatty acids. These fats are essential in our diet because our body doesn't make enough of them on its own.
While we need both of these essential fats, our bodies need a higher amount of omega-3's. This is because the omega-3's are considered anti-inflammatory, while certain omega-6's are pro-inflammatory.
For the skin, anti-inflammatory fats can help reduce redness and help retain moisture.
Additionally, walnuts contain zinc, further classifying it as a skin-healing food. Zinc is an important mineral that can speed up wound healing and relieve dry, cracked skin. (3)
Add a handful of walnuts to your morning oatmeal, to your favorite trail mix, or sprinkle on a salad.
4. Sweet Potatoes
Sweet potatoes are another top food for beautiful skin. They are one of the best sources of beta carotene, a nutrient that converts to vitamin A in our body.
Beta carotene can help reduce dry, wrinkled skin and improve skin appearance. It may do this by protecting the skin from sun exposure. (4)
Just one ½ cup serving of sweet potato more than meets your daily needs for good skin. Enjoy sweet potatoes roasted, which helps bring out their sweetness.
5. Sunflower Seeds
Sunflower seeds are a highly nutritious and antioxidant-rich food.
They are one of the top foods for dry skin due to their high vitamin E content, which can prevent damage from the sun.
Sprinkle sunflower seeds on a salad or Greek yogurt, or enjoy them on their own as a tasty snack.
6. Bell Pepper
Bell peppers should also be part of a diet for glowing skin. They are an excellent source of beta carotene as well as vitamin C.
Vitamin C is necessary to produce collagen, a protein that supports the elasticity of our skin, keeping it supple and strong.
It also directly acts as a barrier to protect our skin from toxins in the environment. (5)
Enjoy bell pepper strips raw with dip or chop up into omelets, sauces, and stir-fries.
7. Broccoli
Broccoli is chock-full of benefits for skin health. It is packed with vitamin A, C, and zinc.
It also contains a specific nutrient called lutein which may prevent skin from becoming dry or wrinkled.
Get your daily dose of broccoli by mixing it in pasta dishes or stir-fries, as a side dish, or added to your eggs.
8. Tomatoes
Tomatoes are another skin-healing food. They are rich in vitamin C and contain the antioxidants lutein and lycopene.
These antioxidants have been shown in studies to protect your skin from sun damage and delay wrinkles. (6)
This may be even more so in more concentrated tomato sources, such as tomato sauce and tomato paste.
Add fresh tomatoes to your salad or favorite sandwiches, or make a homemade tomato sauce.
9. Grapes
Grapes are another food to eat for clearer skin. They contain resveratrol, a powerful plant compound that has antioxidant properties.
Resveratrol is the well-known ingredient we think of when referring to the health benefits of red wine. But the benefits are more profound when consuming grapes.
Resveratrol may prevent damage from free radicals, unstable compounds in our environment that can damage skin cells and accelerate aging. (7)
Enjoy grapes as a regular snack to add to your daily fruit rotation.
10. Green Tea
If you're a tea drinker, switching to green tea may improve your skin health.
Green tea contains health-promoting ingredients called catechins. They can help protect the skin from sun damage and reduce redness.
One small study showed those taking a green tea extract reported more moisturized skin. (8)
If your skin is dry, try swapping your daily cup of coffee for green tea.
11. Soy
Soy foods contain beneficial compounds called isoflavones that can improve skin health.
Isoflavones are known as phytoestrogens, which are compounds that act similar to estrogen in your body. This can be beneficial, especially as estrogen levels start to decline with age.
Research shows phytoestrogens in soy may improve your skin's elasticity, making it more resilient and reducing the appearance of fine lines and wrinkles. (9)
Include one serving of whole soy products per day, such as soy milk, tofu, or tempeh.
12. Dark Chocolate
If you're a dark chocolate lover, you're in luck. Consuming dark chocolate that is at least 70% cacao can result in thicker, more hydrated skin.
Dark chocolate is higher in antioxidants and also lower in sugar than other types of chocolate. It has been seen to reduce damage from UV-ray exposure. (10)
To get the maximum benefit without overconsuming calories and sugar, enjoy 1 ounce of dark chocolate per day.
The Bottom Line
Your diet and lifestyle choices can have a profound impact on the health of your skin. Foods that are vitamin and antioxidant-rich are some of the best foods for healthy skin.
Choosing the foods on this list more often can keep your skin looking and feeling young, moisturized, and strong.
But don't forget other things that can help improve your skin.
Getting enough sleep, avoiding smoking and alcohol, and managing your stress can all help your skin look its absolute best.
Thanks for your feedback!
In a few words, please tell us how this article helped you today.
Please let us know how we can improve this article by selecting your concern below.
Thank You! We appreciate your feedback.
*
Please select at least one topic:
Please Note: We cannot provide medical advice. This feedback will help us continue improving your user experience on WellnessVerge.
Please Note: We cannot provide medical advice. This feedback will help us continue improving your user experience on WellnessVerge.
At WellnessVerge, we only use reputable sources, including peer-reviewed medical journals and well-respected academic institutions.