Evidence Based Research
Our editorial team is made up of expert registered dietitians with extensive, real-world clinical experience who are highly trained in evaluating clinical research.
Vital Proteins Collagen Peptides Review: Effectiveness and Safety
Vital Proteins Collagen Peptides are intended to promote a youthful appearance, boost the body's production of collagen, and support the health of skin, hair, nails, and joints. The ingredient benefits are backed by research, so this may be worth trying if you're in the market for a collagen supplement.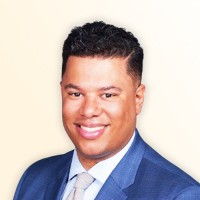 Medically Reviewed by
Anthony Dugarte, MD
Medical Reviewer
Anthony Dugarte, M.D., C.S.C.S. is a health and wellness writer and medical content reviewer. In addition to dedicating the last 7 years to medical research, Dr. Dugarte also has more than a decade of experience in strength and conditioning, nutrition, and rehabilitative exercise, as well as authoring and reviewing health and wellness-related content.
WellnessVerge is reader-supported. When you make a purchase through links on this page, we may earn a commission. Learn More

Pros

Collagen sourced from responsibly-raised cattle
Powdered form is versatile and easy to use
Minimal ingredient list
May support skin health

Cons

Large dose (12 capsules per day) recommended for capsule form
Lacks seal for third-party testing
Contains only two types of collagen
What Is Vital Proteins Collagen Peptides?
Vital Proteins has a full line of collagen products, including flavored and unflavored powders, ready-to-drink beverages, gummies, bars, and creamers.
The products contain collagen from either grass-fed bovine or wild-caught marine sources.
This review will be focusing on Vital Proteins Collagen Peptides, the original and unflavored formula, which is available in powdered or capsule form.
The powder contains type I and type III hydrolyzed collagen sourced from grass-fed cattle, vitamin C, and hyaluronic acid.
Previously, the powdered collagen was not formulated with vitamin C and hyaluronic acid. The capsules only contain collagen.
Collagen is one of the most abundant proteins in our bodies. It provides structure and elasticity to skin, tendons, ligaments, hair, bones, and joints.
Some types of collagen provide structure to organs.
The body's production of collagen slows with age. It's believed supplementing with collagen helps counteract this, supports the health of skin, hair, nails, and joints, and promotes a more youthful appearance.
Evaluation of Ingredients
Vital Proteins Collagen Peptides powder contains the following three active ingredients:
Bovine Hide Collagen Peptides (20 grams)
The collagen is sourced from the hides of grass-fed cattle raised in Brazil.
It's hydrolyzed, which means the proteins have been broken down for better bioavailability, and contains type I and type III collagen peptides.
Type I collagen makes up the majority of collagen in the body. It's found in skin, hair, nails, connective tissues, and bones.
Type III is found in skin, bone, and some organs. (1, 2)
A 2019 systematic review of studies on oral collagen supplementation found it increases skin elasticity and hydration, which results in the diminished appearance of wrinkles. (3)
A 2020 review shows promising results for collagen's ability to relieve joint pain, but more research is still needed to identify optimal dosing. (4)
Summary:
Overall, there is moderate research to support the use of collagen supplements for skin and joint health.
Hyaluronic Acid (80 milligrams)
Hyaluronic acid is a water-binding molecule found in skin. Like collagen, the body's production of hyaluronic acid slows with age. (5)
Dry skin and loss of plumpness are signs of aging skin.
A 2014 study found supplementing with 120–240 milligrams of hyaluronic acid per day enhanced skin moisture and reduced dryness. (6)
A serving of Vital Proteins Collagen Peptides doesn't contain as much hyaluronic acid as used in the study, but it may still be enough to offer some skin benefit.
A 2016 review concluded hyaluronic acid lessened knee pain, which shows some promise for the role of hyaluronic acid in joint health. (7)
Summary:
There is adequate evidence that taking hyaluronic acid supplements may help improve skin health and support healthy joints.
Vitamin C (90 milligrams)
Vitamin C has antioxidant properties which can support immune system function and protect the body from cellular damage that leads to signs of aging.
The recommended daily amount of vitamin C is 75–90 milligrams for most adults. The amount of vitamin C in a serving Vital Protein Collagen Peptides meets most people's needs for the day. (8)
One of its many roles is participating in the body's production of collagen. (9)
A 2018 systematic review found vitamin C supplementation increases the production of type I collagen. (10)
Summary:
Vitamin C is an essential nutrient that plays a significant role in skin health and collagen production. Adding it to this product is a great way to help the body make more collagen naturally.
Support for Claimed Benefits
Below is our summary of the available evidence for the claimed benefits of Vital Proteins Collagen Peptides based on the available research:
Healthy skin, hair, nails, and joints

3

/5
Youthful skin

3

/5
Promotes collagen production

3

/5
Supports overall health and wellness

3

/5
Side Effects, Safety, and Dosage
Collagen supplements are considered safe, and there are no adverse effects to report for healthy individuals. (3)
Likewise, hyaluronic acid and vitamin C are well-tolerated and side effects are rare. (7, 10)
Some people report experiencing mild digestive upset, bloating, or diarrhea from supplementing with collagen, but I couldn't locate any research with the same findings.
Vital Proteins Collagen is made from cattle, so it's not appropriate for anyone following a vegetarian or vegan lifestyle.
Vital Proteins claims all product lots are tested by independent, certified third-party labs, but the products lack recognized testing seals.
The recommended dose of the powdered collagen is 1–2 scoops, or 10–20 grams, per day.
The Supplement Facts label on the powdered tubs provides information for a 2-scoop (20 gram) dose.
Two scoops provide:
70 calories
18 grams of protein
90 milligrams of vitamin C
110 milligrams sodium
20 grams hydrolyzed collagen
80 milligrams hyaluronic acid
If you opt for the single packets of collagen powder, one dose is one packet and equals 1 scoop.
The powder can be added to hot or cold liquids, like coffee or smoothies, or added during cooking.
Vital Proteins has a collection of collagen recipes on their blog.
The recommended dose for the collagen capsules is 6 capsules, twice per day, for a total of 12 capsules daily.
The Supplement Facts label on the capsules provides information for a 6-capsule dose.
Six capsules provide:
10 calories
3 grams protein
20 milligrams sodium
3 grams collagen peptides
Consult with your primary healthcare provider before trying a new supplement.
Vital Proteins Collagen Peptides Cost and Where to Buy
You can purchase Vital Proteins Collagen Peptides on the brand's website and major retailers, including Amazon, Costco, Target, Walgreens, and CVS.
I frequently find Vital Proteins products on sale at these retailers.
Powdered Vital Proteins Collagen Peptides is available in 5-ounce, 10-ounce, or 20-ounce tubs and cost $15, $25, and $43, respectively.
According to the Supplement Facts label, a 5-ounce tub contains 7 servings and costs $2.14 per serving, a 10-ounce tub contains 14 servings and costs $1.79 per serving, and a 20-ounce tub contains 28 servings and costs $1.53 per serving.
The bigger the tub, the less it costs per 2 scoop serving. If you only use one scoop per day, the above costs per serving are cut in half.
The powdered collagen is also sold in individual serving packets.
Each box contains 20 stick packets and costs $34, which is $1.70 per packet.
A bottle of collagen capsules contains 360 capsules and costs $37.99. Six capsules count as one serving, which equates to 60 servings in each bottle.
The recommendation is to take two servings a day, or a total of 12 capsules, which costs roughly $1.26 per day.
The Vital Proteins website offers a 30-day return policy, and a subscribe and save program, which will save you 25% off the above prices.
Comparison to Alternatives
There's a lot of competition in the collagen department, but in my opinion, Vital Proteins Collagen Peptides is at the top of the heap even if it costs a bit more.
Neocell Super Collagen Peptides is another best-selling powdered collagen.
It's made from grass-fed cattle, contains Type I and Type III collagen, and costs around $13 for a 7-ounce tub and $24 for a 14-ounce tub.
Although Neocell is less expensive, it doesn't contain hyaluronic acid or vitamin C and only has 10 grams of collagen per serving versus Vital Protein's 20 grams per serving.
Youtheory makes a popular collagen tablet supplement that contains 6 grams of hydrolyzed collagen and 60 milligrams of vitamin C.
A 160-count bottle has 26 servings and costs about $13 on Amazon which equals $0.50 per serving.
You need to take twice the amount of Vital Proteins collagen capsules per day to get the same amount of collagen.
They also lack vitamin C and cost more than double the price of the Youtheory tablets, so I'm not sure they're worth the price.
In my experience, the powdered Vital Proteins Collagen is virtually odorless, tasteless, and dissolves seamlessly into any drink or recipe you add it to.
I've tried other unflavored collagen peptide powders that clump in liquid or have an undesirable smell and taste, which always makes me circle back to Vital Proteins as my top choice.
The Bottom Line
Vital Proteins makes many collagen products, but the original formula contains just three ingredients: type I and III hydrolyzed collagen, hyaluronic acid, and vitamin C.
There is promising research regarding the skin health benefits of all these ingredients, so Vital Proteins Collagen Peptides may be a good choice for anyone looking to support skin health and/or lessen signs of aging.
I'd recommend trying the powdered collagen peptides over the capsules since it's easier to take and the capsules don't have the added hyaluronic acid or vitamin C.
You should speak with your primary healthcare provider before starting any new supplement.
A Word from Our RD
I personally prefer Vital Proteins over other brands of collagen I've tried. I've used the original powdered formula off and on for several years.
I like it because it's easy to add a scoop to my morning coffee or smoothie.
I can't say I ever noticed any changes in my skin or outward appearance while taking it, but I figure the extra protein may help with satiety and can support joint and muscle health.
Collagen isn't the same as a protein powder, since it doesn't contain all essential amino acids and therefore is an "incomplete" protein.
If you're trying to increase protein intake, but don't like protein powders, a powdered collagen supplement may still be a good option.
Thanks for your feedback!
In a few words, please tell us how this article helped you today.
Please let us know how we can improve this article by selecting your concern below.
Thank You! We appreciate your feedback.
*
Please select at least one topic:
Please Note: We cannot provide medical advice. This feedback will help us continue improving your user experience on WellnessVerge.
Please Note: We cannot provide medical advice. This feedback will help us continue improving your user experience on WellnessVerge.
At WellnessVerge, we only use primary references for our articles, including peer reviewed medical journals or well-respected academic institutions.