WellnessVerge is reader-supported. We may earn a commission when you make a purchase through the links on this page. Learn more about our process here.
Why You Can Trust Us
Every article and review on WellnessVerge is thoroughly researched and fact-checked by licensed health professionals. Our editorial team is made up of registered dietitians and medical doctors.
Every piece of content is also medically reviewed to ensure accuracy and alignment with sound scientific evidence and medical consensus. We only use peer-reviewed journals and reputable medical sources to form our conclusions and recommendations.
We operate with total editorial independence, and our editorial policies ensure that your well-being comes first. Based on our rigorous research, we only recommend products that are worth considering. We always disclose any ads or partnerships with brands featured on our site.
Vital Proteins Collagen Peptides Review: Our Favorite Collagen Powder
We regularly supplement with collagen powder, and Vital Proteins Collagen Peptides is one of our top choices. It's a high-quality product that contains a good amount of ingredients to help boost collagen production.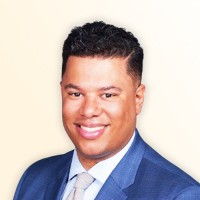 Medically Reviewed by
Anthony Dugarte, MD
Medical Reviewer
Anthony Dugarte, M.D., C.S.C.S. is a health and wellness writer and medical content reviewer. In addition to dedicating the last 8 years to medical research, Dr. Dugarte also has more than a decade of experience in strength and conditioning, nutrition, and rehabilitative exercise, as well as authoring and reviewing health and wellness-related content.

Key Takeaways (TL;DR)
As we age, our bodies do not always make enough collagen. Some promising research has shown that taking a collagen supplement may benefit your skin, nails, bones, muscles, and joints.
Vital Proteins Collagen Peptides is a high-quality product formulated with multiple types of collagen that are hydrolyzed for optimal absorption.
One of the things that makes this product unique is the addition of vitamin C and hyaluronic acid — which can help improve the production and absorption of collagen.
It comes in several flavors and forms, but we prefer the unflavored powder because it can be easily mixed with our favorite beverages, such as coffee, tea, or a smoothie.
Vital Proteins Collagen Peptides is a very popular product, loved by consumers. On Amazon alone, it has a 4.5-star rating based on over 190k reviews. Many report high value for the price, ease of use, overall quality, and improvement of hair, skin, and nails with consistent use.
Things We Liked
Contains multiple types of collagen in good amounts per serving
Easily absorbable form
Collagen sourced from responsibly-raised cattle
It contains vitamin C and hyaluronic acid to increase collagen production and absorption
Unflavored and easily mixes into any hot and cold beverage
NSF-certified for Sport, ensuring ingredient purity, quality, and safety
Important Considerations
Requires a long time of consistent use to notice benefits
More expensive than some alternative products
Vital Proteins Collagen Peptides at a Glance
Vital Proteins Collagen Peptides is a popular product containing type I and type III collagen sourced from grass-fed cattle, as well as vitamin C and hyaluronic acid.
The collagen comes in the form of hydrolyzed collagen peptides, which is better absorbed than other forms.
Collagen is one of the most abundant proteins in our bodies. It provides structure and elasticity to skin, tendons, ligaments, hair, bones, and joints. Some types of collagen provide structure to organs.
The body's production of collagen slows with age. It's believed supplementing with collagen helps counteract this part of the aging process. Promising research also shows that collagen supplementation can support the health of skin, hair, nails, and joints and promotes a more youthful appearance.
Vital Proteins is a well-known brand that offers a full line of collagen products, including flavored and unflavored powders, capsules, ready-to-drink beverages, gummies, bars, and creamers.
How to Take It
The recommended Vital Proteins Collagen Peptides dose is 1–2 scoops (10–20 grams) per day, mixed into your choice of hot or cold beverage.
If you don't feel a difference right away, this is normal. When starting a collagen supplement, it can take up to 6–8 weeks of taking it daily to see any results.
Also, ensure you mix the recommended dose with at least 8–12 ounces of liquid for maximum absorption.
See Supplement Facts
The serving size is 2 scoops (20 grams). Each container has about 14 servings.
Calories: 70
Protein: 18 g
Vitamin C (ascorbic acid): 90 mg
Sodium: 110 mg
Hydrolyzed Collagen (from bovine hide): 20 g
Hyaluronic Acid (from sodium hyaluronate): 80 mg
Pricing and Buying Options
Vital Proteins Collagen Peptides is widely available at most stores, but here are the prices if bought directly from the brand.
| | 20 oz | 9.33 oz | Stick Pack Box (20 ct) |
| --- | --- | --- | --- |
| With Subscription | $42.29 | $25.49 | $31.45 |
| One-Time Purchase | $49.99 | $29.99 | $37 |
Subscriptions automatically include free shipping and 15% off on all orders. Without a subscription, shipping is free on all orders over $50. Otherwise, standard shipping rates apply depending on your place of residence within the US. The brand may give you a refund if you contact the company within 30 days of receipt of the product.
While having the convenience of a subscription directly with a brand is always great, this collagen powder is also sold at major retailers. Sometimes, you can get a better deal at Costco. Here is a price breakdown of this product at popular retailers.
| Retailer | Price |
| --- | --- |
| Costco | $37 (24 oz) |
| Amazon | $44.50 (20 oz) |
| Target | $44.49 (20 oz) |
| Walmart | $43.98 (20 oz) |
| GNC | $47 (20 oz) |
Our Personal Experience
Editor's Note: At Wellnessverge, we evaluate hundreds of products, some of which become part of our daily routines. Here's how our contributor, Sharon Lehman, RDN, incorporates Vital Proteins Collagen Peptides in her health routine.
In my experience, the powdered Vital Proteins Collagen is virtually odorless, tasteless, and dissolves seamlessly into any drink or recipe you add it to. I like it because adding a scoop to my morning coffee or smoothie is easy.
I've used the original powdered formula off and on for several years. I can't say I ever noticed any changes in my skin or outward appearance while taking it. However, I figure the extra protein may help with satiety and support joint and muscle health.
I personally prefer Vital Proteins over other brands of collagen I've tried. I've tried other unflavored collagen peptide powders that clump in liquid or have an undesirable smell and taste, which always makes me circle back to Vital Proteins as my top choice.
Ingredients Used in This Collagen Powder
Vital Proteins Collagen Peptides' main three ingredients have promising research demonstrating that supplementation may help with the appearance of your skin and support the health of your joints and connectivity tissues (including providing relief for people experiencing early osteoarthritis). However, it's important to remember that while studies show promise, researchers say that more studies should be done.
Below we'll discuss each ingredient and its research:
Bovine Hide Collagen Peptides
This collagen is sourced from the hides of grass-fed cattle raised in Brazil. It's hydrolyzed, which means the proteins have been broken down for better absorption by your body and contains type I and type III collagen peptides.
Type I collagen makes up the majority of collagen in the body and is found in skin, hair, nails, connective tissues, and bones. Type III is found in the skin, bone, and some organs. (1, 2)
Studies on oral collagen supplementation found it increases skin elasticity and hydration, which results in the diminished appearance of wrinkles. Other studies show promising results for collagen's ability to relieve joint pain, but more research is still needed to identify optimal dosing. (3, 4)
Collagen is made up of amino acids that act as small building blocks to form proteins. Vital Proteins' collagen powder contains 19 amino acids, 9 of which are essential (ones our bodies do not make on their own). Together they help provide an energy source, support healthy nails, skin, and hair, break down food, boost the immune system, grow and repair body tissues, and more.
Hyaluronic Acid
Hyaluronic acid is a water-binding molecule found in the skin. Like collagen, the body's production of hyaluronic acid slows with age (with dry skin and loss of plumpness being the signs of aging skin). (5)
There is adequate evidence that taking hyaluronic acid supplements may help improve skin health and support healthy joints.
One study found that daily supplementing with 120–240 milligrams of hyaluronic acid enhanced skin moisture and reduced dryness. Additionally, other studies concluded hyaluronic acid lessened knee pain, which shows some promise for the role of hyaluronic acid in joint health. (6, 7)
A serving of Vital Proteins Collagen Peptides doesn't contain as much hyaluronic acid as used in some studies. However, it may still be enough to offer some skin benefits.
Vitamin C
Vitamin C has antioxidant properties that can support immune system function and protect the body from cellular damage that leads to signs of aging.
Vitamin C plays a role in improving the body's collagen production. Specifically, studies show that vitamin C supplementation increases type I collagen production. (8, 9) Studies also show that vitamin C may benefit those experiencing early osteoarthritis. (10)
The recommended daily amount of vitamin C is 75–90 milligrams for most adults. The amount of vitamin C in a serving of Vital Proteins Collagen Peptides meets most people's daily needs. (11)
Vital Proteins Collagen Is Generally Safe
Collagen supplements are considered safe, and there are no adverse effects to report for healthy individuals. Likewise, hyaluronic acid and vitamin C are well-tolerated, and side effects are rare. (4, 7, 9)
However, because Vital Proteins Collagen is made from cattle, it's unsuitable for anyone following a vegetarian or vegan lifestyle.
This collagen supplement also has an NSF certification, which adds credibility. It means that this supplement contains precisely what is disclosed on its ingredient label (and nothing more) and is free of any harmful levels of contaminants.
How Vital Proteins Collagen Peptides Compares to Two Other Brands
Vital Proteins Collagen Peptides has been on the market for a while and established its excellent reputation based on how helpful many consumers found it over the years. Vital Proteins' collagen is a solid option because it provides a good amount of collagen, hyaluronic acid, and vitamin C.
There are some popular alternatives out there, which we've selected for this comparison. For instance, NeoCell's Super Collagen Plus offers the same ingredients as Vital Proteins but with less collagen and a slightly higher price point if comparing how much you're paying per oz. Live Conscious Peptides offers less collagen than these two brands and does not contain vitamin C or hyaluronic acid. Still, the value for the price is great, along with an excellent return policy.
Here's how these other collagen powders compare to Vital Proteins:
| | Vital Proteins Collagen Peptides | NeoCell Super Collagen Plus | Live Conscious Collagen Peptides |
| --- | --- | --- | --- |
| Key Ingredients | Hydrolyzed Bovine Collagen (Types I & III) | Hydrolyzed Bovine Collagen (Types I & III) | Hydrolyzed Bovine Collagen (Types I & III) |
| Collagen Amount | 20 grams | 12 grams | 11 grams |
| Other Ingredients | Hyaluronic Acid & Vitamin C | Hyaluronic Acid & Vitamin C | None |
| Third-Party Tested | Yes, NSF Verified | Yes | Yes |
| One-Time Purchase Price | $49.99 (20 oz) | $36.99 (13.7 oz) | $31.99 (16 oz) |
| Subscription Price | $42.49 (20 oz) | $33.29 (13.7 oz) | $28.99 (16 oz) |
| Return Policy | 30 Days | 60 Days, no return required | 365 Days |
| Purchase | On vitalproteins.com | On Amazon | On weliveconscious.com |
While these two brands are great options, we think Vital Proteins Collagen Peptides has the upper hand due to its higher amount of collagen, best value for the price (especially if bought at Costco), and, most significantly, it is NSF certified, which adds the highest level of third-party testing credibility.
Thanks for your feedback!
In a few words, please tell us how this article helped you today.
Please let us know how we can improve this article by selecting your concern below.
Thank You! We appreciate your feedback.
*
Please select at least one topic:
Please Note: We cannot provide medical advice. This feedback will help us continue improving your user experience on WellnessVerge.
Please Note: We cannot provide medical advice. This feedback will help us continue improving your user experience on WellnessVerge.
At WellnessVerge, we only use reputable sources, including peer-reviewed medical journals and well-respected academic institutions.