WellnessVerge is reader-supported. We may earn a commission when you make a purchase through the links on this page. Learn more about our process here.
Why You Can Trust Us
Every article and review on WellnessVerge is thoroughly researched and fact-checked by licensed health professionals. Our editorial team is made up of registered dietitians and medical doctors.
Every piece of content is also medically reviewed to ensure accuracy and alignment with sound scientific evidence and medical consensus. We only use peer-reviewed journals and reputable medical sources to form our conclusions and recommendations.
We operate with total editorial independence, and our editorial policies ensure that your well-being comes first. Based on our rigorous research, we only recommend products that are worth considering. We always disclose any ads or partnerships with brands featured on our site.
Youtheory Collagen Review: Aging Support from a Reputable Brand
Youtheory Collagen may be effective in supporting the health of your skin, nails, and hair to help you age gracefully, but the range of benefits may differ from person to person.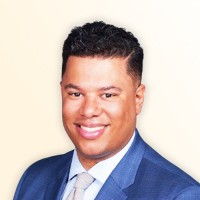 Medically Reviewed by
Anthony Dugarte, MD
Medical Reviewer
Anthony Dugarte, M.D., C.S.C.S. is a health and wellness writer and medical content reviewer. In addition to dedicating the last 8 years to medical research, Dr. Dugarte also has more than a decade of experience in strength and conditioning, nutrition, and rehabilitative exercise, as well as authoring and reviewing health and wellness-related content.

Key Takeaways (TL;DR)
Youtheory Beauty Collagen is designed to fight against age-related collagen loss and support the health of your skin, nails, hair, and connective tissues.
Made with well-tested ingredients that show scientific support for their intended use.
Research suggests that people with deficiencies or who have experienced collagen loss may receive bigger benefits from collagen supplementation.
Youtheory Collagen is considered generally safe for most people when taken as directed.
What We Liked
Available in capsule and powder form to match your preference.
Ingredients are backed by scientific evidence to support their benefit.
Very reasonably priced, and depending on the retailer, may be cheaper than many comparable products.
Important Considerations
Some of the ingredients in this supplement show benefits only for people with vitamin deficiency or special conditions.
Consuming 6 capsules (1 serving size) may be inconvenient for some people.
It may not be suitable for people with fish allergies.
Offers a smaller dose of collagen per serving than comparable products.
If bought directly from the brand, you have a 30-day return policy only on unopened products.
Youtheory Collagen at a Glance
Collagen is the most abundant structural protein within the body. It is widely found in our connective tissues, hair, skin, and nails. As we get older, collagen production decreases, which causes visible signs of aging. (1, 2)
This usually comes in the form of wrinkles, sagging skin, and reduced cartilage (the connective tissue that protects your bones).
Youtheory Collagen supplement is designed to counteract age-related collagen loss. It works by replenishing collagen in your body to support the health of your skin, hair, nails, tendons, and ligaments.
Youtheory Beauty Collagen is available in tablet and powder forms. There are slight differences between the tablet and powder forms. The powder version contains more Vitamin C and biotin, which may offer additional benefits.
How to Take It
A daily serving of Youtheory Collagen Powder is one scoop, which can be mixed into 6–8 oz of water, juice, or coffee.
A daily dose of the Youtheory Collagen Tablet is six capsules, taken simultaneously or throughout the day.
While capsules add convenience when you are on the go by eliminating the need to mix the powder, taking six per day may be inconvenient for some people.
Youtheory Collagen Is Reasonably Priced and Is Widely Available
Youtheory Collagen is available directly from the brand and several popular online and brick-and-mortar retailers.
The price depends on the retailer, but here are some numbers from the brand's website to give you an idea:
120-count bottle (20 daily doses): $9.99
160-count bottle (26 daily doses): $16.99
290-count bottle (48 daily doses): $18.99
10 oz container, unflavored (38 servings): $20.99
10 oz container, vanilla (36 servings): $20.99
Getting a subscription will save you an additional 15% on recurring orders. Youtheory also offers a 30-day return policy for unused or defective products.
Expert tip: Youtheory Collagen was cheaper at other popular retailers. We recommend checking Costco, Target, Amazon, and GNC for the best price.
Youtheory Collagen's Ingredients and Their Role in Healthy Aging
Youtheory Collagen contains collagen I, II, and III for skin and joint health, vitamin C to boost collagen production, and biotin to offer additional support for hair and nails.
These ingredients may be beneficial for replenishing collagen, fighting the effects of aging, revitalizing skin, hair, and nails, and supporting tendons and ligaments.

(Note: There are differences between the tablet and powder forms. The powder contains 200 mg of Vitamin C versus the tablet's 90 mg. The powder is also the only one to include biotin.)
Here are the takeaways from our evaluation of clinical evidence of these ingredients for the intended purposes of Youtheory Collagen.
Hydrolyzed Collagen, 6,000 mg
Collagen supplements are considered one of the most popular methods for addressing aging concerns. Studies show that collagen supplementation can effectively protect against skin aging (skin elasticity and hydration) and support the health of joints. (3, 4)
Studies have also shown that collagen may help improve nail growth and decrease the frequency of broken nails. (5)
Vitamin C (as Calcium Ascorbate), 90 mg
Vitamin C is necessary for collagen production and may increase collagen production in healing, helps maintain skin health, and has the potential to aid in preserving bone health. Studies have shown that Vitamin C helps with overall skin texture and appearance and wrinkles. (6)
Vitamin C may also be effective for maintaining bone health. (7)
Biotin, 2.5 mg
Biotin supplementation may be beneficial in supporting hair, skin, and nail health in individuals with deficiencies or existing hair loss conditions (like alopecia), but it may not be effective for healthy individuals. (8)
In addition, studies showed biotin may be helpful as a treatment for many skin disorders related to biotin deficiencies, including seborrheic dermatitis, acne involving blackheads and whiteheads, and skin prone to flaking and irritation. (9)
Note: Biotin is included only in Youtheory's powder version, not the capsules.
Youtheory Collagen Is Generally Safe, But Keep In Mind…
Youtheory Collagen is dairy-free, soy-free, gluten-free, and free of binders and fillers. However, these collagen products are manufactured in a facility that processes fish extracts, so it may be best to avoid this product if you have a fish allergy.
Youtheory Collagen products do not list any major allergens in their ingredients.
Collagen is considered generally safe for most people. However, on rare occasions, it has been associated with some mild to moderate side effects, including headache, gastrointestinal symptoms (diarrhea, nausea, flatulence, gastric discomfort), rash, and peripheral edema. (10, 11)
In addition, excessive amounts of Vitamin C can lead to adverse effects like diarrhea or stomach discomfort. However, the amount in Youtheory's products is unlikely to cause symptoms of toxicity.
This supplement is not intended for individuals under the age of 18 years.
Nutrawise Health & Beauty Corporation, the manufacturer of Youtheory, has a manufacturing facility that is NSF/ANSI 173 certified to confirm the quality of its products.
If you have any preexisting conditions or take prescription medication, speak with your doctor to see if this supplement is safe for you.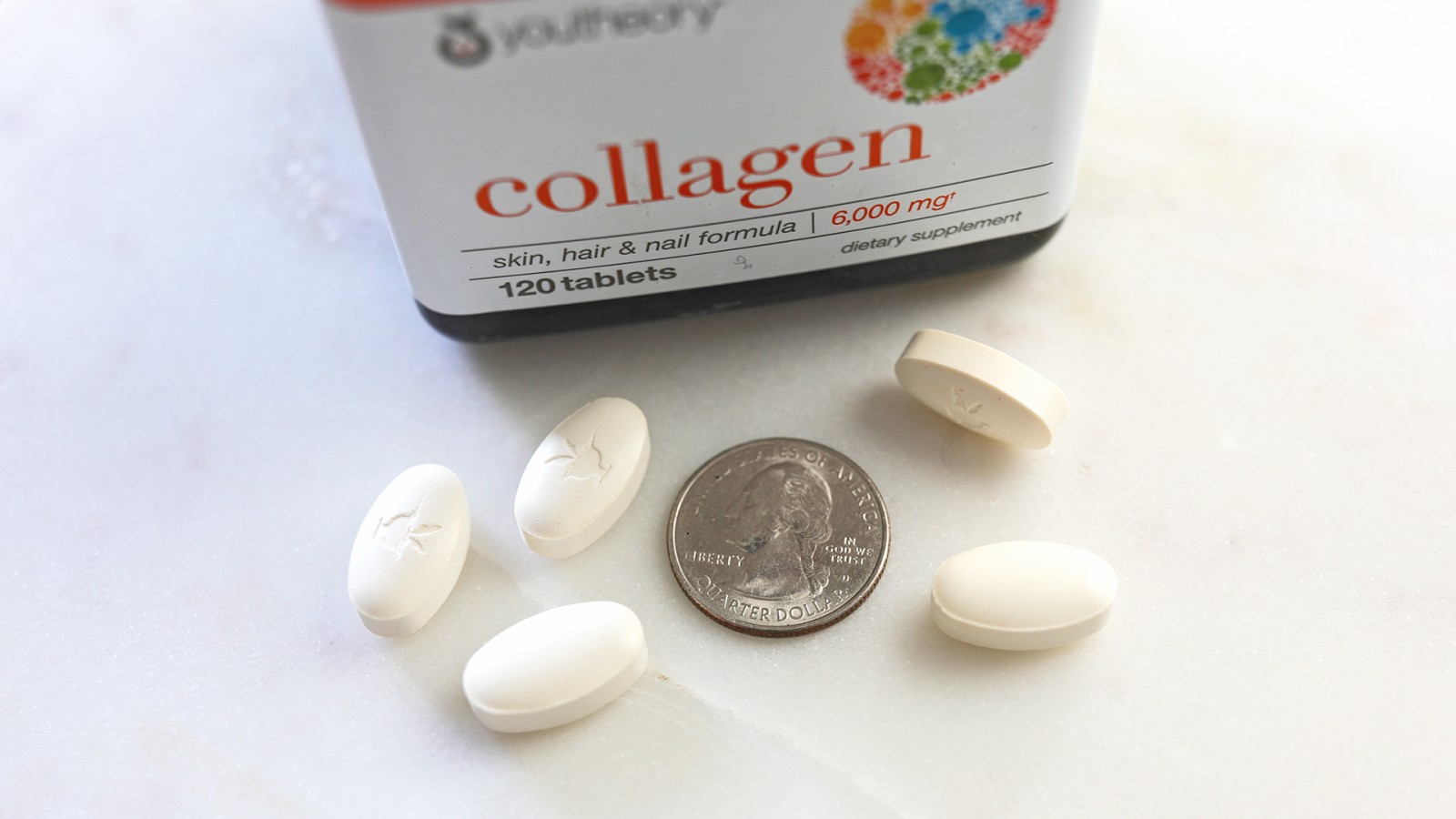 How Youtheory Collagen Compares to Its Competitors
Youtheory Collagen is manufactured in an NSF-certified facility to ensure ingredient quality and safety, something that not all manufacturers can claim.
Youtheory Collagen is cheaper than many popular collagen supplements and offers good value for the price. However, it provides a lower dose of collagen than similar products, has a limited variety of flavors, and lacks additional ingredients to support healthy aging.
If you are looking for a collagen supplement from a reputable brand, without additional anti-aging ingredients, Youtheory Collagen is an option worth considering.
Here's a quick comparison to other popular brands:
| | Youtheory Collagen | Vital Protein Collagen | Live Conscious Collagen Peptides |
| --- | --- | --- | --- |
| One-time Cost | $9.99 120-count, $16.99 160-count, and $18.99 290-count | $27 (9.33oz) | $34.99 |
| Lowest Cost Possible | 15% off any order with a subscription | $20.25 for the first order, then $22.95 with a subscription | $22.99 per bag when you purchase 4 with a subscription |
| Shipping | Free for orders over $50, otherwise $14.99 | Free for orders of $50+ or with a subscription, otherwise $5.95 | $5.95 or Free on orders over $50 or with a subscription |
| Return Policy | Within 30-days after purchase, but only on unopened products | 30 days with a possible restocking fee | 365-Day, 100% Money-Back Guarantee |
| Key Ingredients | Vitamin C, Hydrolyzed Collagen | Collagen Peptides, Vitamin C, Hydrolyzed Collagen, Hyaluronic Acid | Hydrolyzed Types I & III Collagen Peptides |
| Third-Party Tested | No | Yes, NSF Certified | Yes |
| Purchase | on Amazon | on Amazon | Via Live Conscious |
Additional Tips to Help You Age Gracefully
Here are a few of our favorite evidence-based tips that will help you support your natural aging process.
Choose whole foods (like fruits and vegetables) that provide antioxidants to protect against oxidative stress and free radicals.
Eat an adequate amount of protein to help maintain your muscles.
Pick foods that contain healthy fats and whole grains to fight against inflammation.
Stay well hydrated to maintain moisture in your skin and body.
Avoiding smoking or excessive drinking can effectively reduce how quickly you age.
Regular exercise appropriate for your skill level can also help keep joints and tendons healthy and strong.
Thanks for your feedback!
In a few words, please tell us how this article helped you today.
Please let us know how we can improve this article by selecting your concern below.
Thank You! We appreciate your feedback.
*
Please select at least one topic:
Please Note: We cannot provide medical advice. This feedback will help us continue improving your user experience on WellnessVerge.
Please Note: We cannot provide medical advice. This feedback will help us continue improving your user experience on WellnessVerge.