Evidence Based Research
Our editorial team is made up of expert registered dietitians with extensive, real-world clinical experience who are highly trained in evaluating clinical research.
Tru Niagen Review: Is It Safe and Effective?
Tru Niagen is a nicotinamide riboside supplement that is backed by some emerging, but compelling research to increase NAD+ in the body to help keep your cells working properly. This supplement appears to be worth the price to add to your daily vitamin rotation.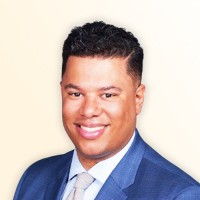 Medically Reviewed by
Anthony Dugarte, MD
Medical Reviewer
Anthony Dugarte, M.D., C.S.C.S. is a health and wellness writer and medical content reviewer. In addition to dedicating the last 7 years to medical research, Dr. Dugarte also has more than a decade of experience in strength and conditioning, nutrition, and rehabilitative exercise, as well as authoring and reviewing health and wellness-related content.
WellnessVerge is reader-supported. When you make a purchase through links on this page, we may earn a commission. Learn More

Pros

Backed by some clinical trials and is pending further research
Available in multiple forms for ease of use
Has third-party testing and is NSF Certified for Sport
Is the only form of nicotinamide riboside that is FDA-approved

Cons

Expensive compared to other forms of niacin supplements
Strict returns policy does not allow a 30-day money-back guarantee when trying the product
Dosage is lower compared to some studies on nicotinamide riboside
Most studies on benefits are animal and preclinical trials
What Is Tru Niagen?
Tru Niagen is a supplement known as nicotinamide riboside chloride that is claimed to help with healthy aging, cellular energy production, cellular defense, and cellular repair by increasing NAD+ in the body.
Nicotinamide riboside is similar to vitamin B3 (niacin), and is a precursor for nicotinamide adenine dinucleotide (NAD+).
It has greater bioavailability than other forms of niacin and may provide more significant health benefits than some other forms of niacin. (1)
NAD+ is an essential coenzyme in our bodies involved in hundreds of cellular processes, including energy production.
Levels of NAD+ decline in our bodies as we get older and are exposed to oxidative stress. (2)
These decreases in NAD+ can result in mitochondrial dysfunction that limits the body's ability to use the food we eat to create energy.
Mitochondrial dysfunction is associated with aging and many chronic illnesses, including neurodegenerative diseases such as Alzheimer's, cardiovascular disease, diabetes and metabolic syndrome, autoimmune conditions, mood disorders, musculoskeletal disease including fibromyalgia, and more. (3)
Tru Niagen claims to increase levels of NAD+ in the body after initial use and sustain levels of NAD+ as you continue to take it regularly. (4)
The supplement comes in a few forms, but no matter the form, the daily dose provides 300 mg of True Niagen.
The Tru Niagen 300 mg capsule is taken once daily with water, while the smaller Tru Niagen 150 mg capsule is taken twice daily.
If you prefer taking this supplement in a beverage form, one Tru Niagen Stickpack can be mixed with 16 ounces of nearly any beverage, taken daily.
Niagen is a patent-protected form of nicotinamide riboside developed by ChromaDex and is the only known FDA-safety reviewed form of nicotinamide riboside.
Is Tru Niagen Effective?
Nicotinamide riboside is a precursor to NAD+, a coenzyme necessary for cellular health.
More research needs to be done on food sources of this micronutrient, but it is found in yeast-containing foods and milk-derived products. (5)
Nicotinamide riboside supplementation is shown to improve the concentration of NAD+ in the blood.
ChromaDex, the company that patented nicotinamide riboside chloride (Niagen), conducted a study published in 2019 to determine the safety and metabolism of Niagen at different doses in the healthy overweight population. (6)
In their study, individuals either had a placebo or took Niagen at doses of 100 mg, 300 mg, or 1,000 mg for eight weeks.
At the end of the study, researchers found that blood NAD+ concentrations increased in a dose-dependent relationship to Niagen supplementation, and NAD+ metabolism significantly increased in the 300 mg and 1,000 mg group compared to a placebo.
Nicotinamide riboside has other benefits in addition to increasing circulating NAD+ levels.
May Reduce Oxidative Stress and Inflammation
An animal study in which sepsis was induced in mice found that when given nicotinamide riboside before infection, mice had reduced production of reactive oxygen species, decreased cell death in endothelial cells (in the heart and lungs), and increased survival. (7)
A 2019 clinical trial had 70 to 80-year-old men take 1,000 mg of nicotinamide riboside daily for 21 days to see any effects on muscle and cytokines (inflammatory markers). (8)
After 21 days, nicotinamide riboside was found to increase NAD+ in muscles and significantly decrease several markers of inflammation.
Summary
Nicotinamide riboside is effective in reducing oxidative stress and inflammation in animal and human studies but in doses higher than that found in Tru Niagen.
May Support Brain Health
Emerging research on animals suggests that nicotinamide ribose may be beneficial for brain health.
A 2020 review examined the clinical benefits of nicotinamide ribose on cognitive decline. (9)
Animal studies suggest that oral supplementation may prevent amyloid beta production in the brain to protect against Alzheimer's disease, reduce inflammation to brain cells, protect DNA, and even support the gut-brain axis.
Summary
Nicotinamide Ribose may be beneficial for supporting brain health, but there is a lack of human clinical trials to determine optimal dosing to support brain health.
May Improve Metabolism
Nicotinamide riboside may also be effective for improving metabolism.
One 2020 study gave 1,000 mg of nicotinamide riboside to 13 overweight or obese men and women daily for six weeks. (10)
After six weeks, participants had increased markers of acetyl-carnitine (used for fatty acid metabolism) in the skeletal muscle and increased sleeping metabolic rate.
Nicotinamide riboside may be useful for improving conditions related to metabolism dysfunction, which can lead to chronic illnesses like heart disease and diabetes.
In a 2020 review, animal studies suggest that nicotinamide riboside may be effective for improving insulin sensitivity, limiting weight gain, and reducing fat accumulation in fatty liver disease. (1)
Summary
Animal studies suggest that nicotinamide riboside may be beneficial for improving insulin sensitivity, weight management, and protection against fatty liver disease.
Verdict on Claimed Benefits
Below is our summary of the available evidence for the claimed benefits of Tru Niagen based on the available research:
| | |
| --- | --- |
| Healthy aging | Moderate Evidence |
| Cellular energy | Moderate Evidence |
| Cellular defense | Moderate Evidence |
| Cellular repair | Moderate Evidence |
Tru Niagen contains nicotinamide riboside chlorine, a form of niacin that is still early in its research phases.
For all of the reported benefits, mostly animal studies and very small human clinical trials were available.
Though results from these preclinical studies look promising, more human studies need to be done to add to the strength of these claims.
Dosing, Side Effects, and Safety
How you take Tru Niagen depends on what form of supplement you purchase.
Tru Niagen 300 mg capsules are taken only once daily with water, while the smaller Tru Niagen 150 mg capsules are taken twice daily.
If you prefer taking this supplement in a beverage form, mix one Tru Niagen Stickpack (300 mg) with 16 ounces of a beverage and take it daily.
In the clinical trial of their patented product, ChromaDex noted some mild side effects to taking Niagen. (6)
These mild effects that were reported as possibly related included nausea, muscle pain and soreness, sore back, high blood pressure, rash, elevated liver function tests.
One participant noted a moderate upset stomach during the study. However, all side effects were resolved by the end of the study.
No side effects were found in a small study of nicotinamide riboside supplementation (1,000 mg/day) for six weeks amongst healthy overweight and obese individuals. (11)
One study examining the safety of the formulation of nicotinamide riboside and pterostilbene (NRPT, commercially known as Basis) was found to cause moderate symptoms of fatigue, dyspepsia, abdominal pain, diarrhea, and mild nausea and headache. (12)
The dosing for this product was 125 mg nicotinamide riboside and 25 mg pterostilbene for eight weeks. Some symptoms may have been related to pterostilbene.
Tru Niagen is recognized by the FDA as Generally Recognized as Safe (GRAS) and is NSF Certified for Sport.
This supplement is free of gluten, nuts, caffeine, animal byproducts, and artificial colors and flavors.
Tru Niagen is not intended for use by individuals under 18 years of age.
It is always recommended to consult with your doctor before taking a new supplement.
Cost and Where to Buy
You can purchase Tru Niagen in 300 mg capsules, 150 mg capsules, or as a powder in their Tru Niagen Stickpacks.
Tru Niagen 300 mg is available in different quantities:
30-count bottle (30 day supply): $47
90-count bottle (90 day supply): $119.95
180-count bottle (180 day supply): $229.95
You can get a 15–30% discount on your purchase if you subscribe.
Tru Niagen 150 mg comes in 120-count bottles (60 day supply) and costs $87.95 per bottle for a one-time purchase. If you subscribe, you can save 10% on your orders.
Tru Niagen Stickpacks come in 30-serving boxes and are slightly more expensive than the capsules at $54 per box. However, with a subscription, you can save 7% on your purchase.
For all Tru Niagen supplements, you can customize your subscription for the number of bottles or boxes per order and the frequency of shipments.
Only products that remain in factory-quality condition with the original factory seal are eligible for refunds within 30 days from the date of purchase.
The company does not offer a money-back guarantee for partially used products.
Tru Niagen is available at other retailers, including Amazon, Whole Foods, and Bristol Farms.
Although Tru Niagen contains a beneficial form of niacin that is a precursor to NAD+, it is an expensive vitamin supplement. If you have a niacin deficiency, supplementation with other forms of niacin could improve NAD+ levels at a lower price. (13)
How Tru Niagen Compares to Alternatives
While nicotinamide riboside chloride (Niagen) is a unique form of niacin, the supplement Tru Niagen is not very unique.
This is because Niagen is a standardized ingredient that several other brands use in their supplement formulations.
If you are looking for a Niagen-only supplement, then Tru Niagen will be the best option for you to choose.
Some Niagen supplements contain other anti-aging ingredients to increase benefits.
Thorne's ResveraCel supplement includes a greater concentration of Niagen per serving than Tru Niagen and has trans-resveratrol, quercetin phytosome extract, and betaine anhydrous to support anti-aging.
Basis by Elysium has a smaller dosage of nicotinamide riboside than Tru Niagen but also contains pterostilbene to support cellular defense and repair.
Most supplements containing Niagen are around the same price point as Tru Niagen, but some have a lower concentration of Niagen per serving.
Niacin is also available as a supplement in different molecular forms, including nicotinamide mononucleotide, which is considerably cheaper than Niacin.
Summary
Tru Niagen is adequately priced compared to other supplements containing nicotinamide riboside chloride but lacks other anti-aging ingredients that give competitors the edge.
Frequently Asked Questions
What is Tru Niagen used for?
Tru Niagen claims to be beneficial for healthy aging, cellular energy, cellular defense, and cellular repair.

Can Tru Niagen reverse aging?
No supplement can reverse aging, but Tru Niagen can help maintain mitochondrial function and protect against health conditions associated with aging.

How do you take Tru Niagen?
Take either one 300 mg capsule or two 150 mg capsules with water daily. If using the Tru Niagen Stickpacks, mix one packet (300 mg) with 16 ounces of a beverage.
How long does Tru Niagen take to work?
Tru Niagen can raise blood levels of NAD in as little as two weeks, but other health benefits of Tru Niagen may take 6–8 weeks to be seen.
Is Tru Niagen safe to take?
Tru Niagen is considered Generally Recognized As Safe by the FDA, meaning that adequate research shows that this ingredient is safe when used as intended.

What are the side effects of taking Tru Niagen?
Most potential side effects from taking Tru Niagen are mild and may include nausea, muscle pain and soreness, back soreness, high blood pressure, rash, and elevated liver function labs. Moderate upset stomach may also occur.
Does Tru Niagen raise blood pressure?
Tru Niagen may mildly increase blood pressure in some individuals.

The Bottom Line
As Tru Niagen claims, it does appear to increase levels of NAD+, which potentially can have many positive effects on the body.
Because niacinamide riboside is relatively new in clinical trials, it lacks significant robust clinical research to fully back up the claims and how they apply to humans.
Furthermore, because Tru Niagen is at a lower dosage than some studies have used, it is difficult to determine if 300 mg is enough to benefit the consumer beyond increasing NAD+ levels.
The people behind ChromaDex appear to be very serious about research development and collaboration with other scientists, which leads me to believe that this evidence will be more accessible soon.
This supplement is for adults who are regularly exposed to oxidative stresses and may have decreased NAD+ levels due to aging.
Individuals who have an adequate intake of niacin in the diet or with the use of multivitamins may not see significant benefits from using Tru Niagen.
According to the research, Tru Niagen is safe to use, and if you're an older adult or dealing with inflammatory conditions, this supplement may be right for you.
Speak with your doctor before starting any new supplement.
A Word from Our RD
Metabolism is regulated through many modifiable and non-modifiable factors, and it is difficult to pinpoint a single piece that can be throwing everything off.
Out of the modifiable factors for metabolism, a focus on diet, sleep, exercise, stress management, and avoidance of alcohol and tobacco are things that you can do to support a regulated metabolism.
If you are concerned that your NAD+ may be down, start checking your diet to see if you're eating enough foods containing niacin.
A supplement like Tru Niagen should be used to support current intake instead of being the primary source of your niacin.
Niacin is found in different types of meat (including chicken, turkey, fish, and beef), liver, legumes, nuts, seeds, and soy.
The additional protein from these foods can help maintain your body's regular cellular function, help you recover from inflammatory conditions, and promote muscle growth when used in combination with regular exercise.
If you have concerns about mitochondrial dysfunction or healthy aging, speak with your doctor about a screening and treatment plan that's right for you.
Thanks for your feedback!
In a few words, please tell us how this article helped you today.
Please let us know how we can improve this article by selecting your concern below.
Thank You! We appreciate your feedback.
*
Please select at least one topic:
Please Note: We cannot provide medical advice. This feedback will help us continue improving your user experience on WellnessVerge.
Please Note: We cannot provide medical advice. This feedback will help us continue improving your user experience on WellnessVerge.
At WellnessVerge, we only use primary references for our articles, including peer reviewed medical journals or well-respected academic institutions.