WellnessVerge is reader-supported. We may earn a commission when you make a purchase through the links on this page. Learn more about our process here.
Why You Can Trust Us
Every article and review on WellnessVerge is thoroughly researched and fact-checked by licensed health professionals. Our editorial team is made up of registered dietitians and medical doctors.
Every piece of content is also medically reviewed to ensure accuracy and alignment with sound scientific evidence and medical consensus. We only use peer-reviewed journals and reputable medical sources to form our conclusions and recommendations.
We operate with total editorial independence, and our editorial policies ensure that your well-being comes first. Based on our rigorous research, we only recommend products that are worth considering. We always disclose any ads or partnerships with brands featured on our site.
Tru Niagen Review: An Evidence-Based Healthy-Aging Supplement
Our Key Takeaway: Tru Niagen is a healthy-aging supplement with solid evidence to help boost cellular energy levels that may go down with age. While Tru Niagen isn't the answer for everyone, it is proven to support energy production and other functions.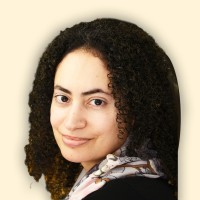 Medically Reviewed by
Yasmine S. Ali, MD, MSCI, FACC, FACP
Board-certified Cardiologist, Medical Board Member
Yasmine S. Ali, MD, MSCI, is a board-certified cardiologist, clinical lipidologist, and internist with nearly 30 years of experience in direct patient care and 25 years of experience in medical writing, editing, and reviewing.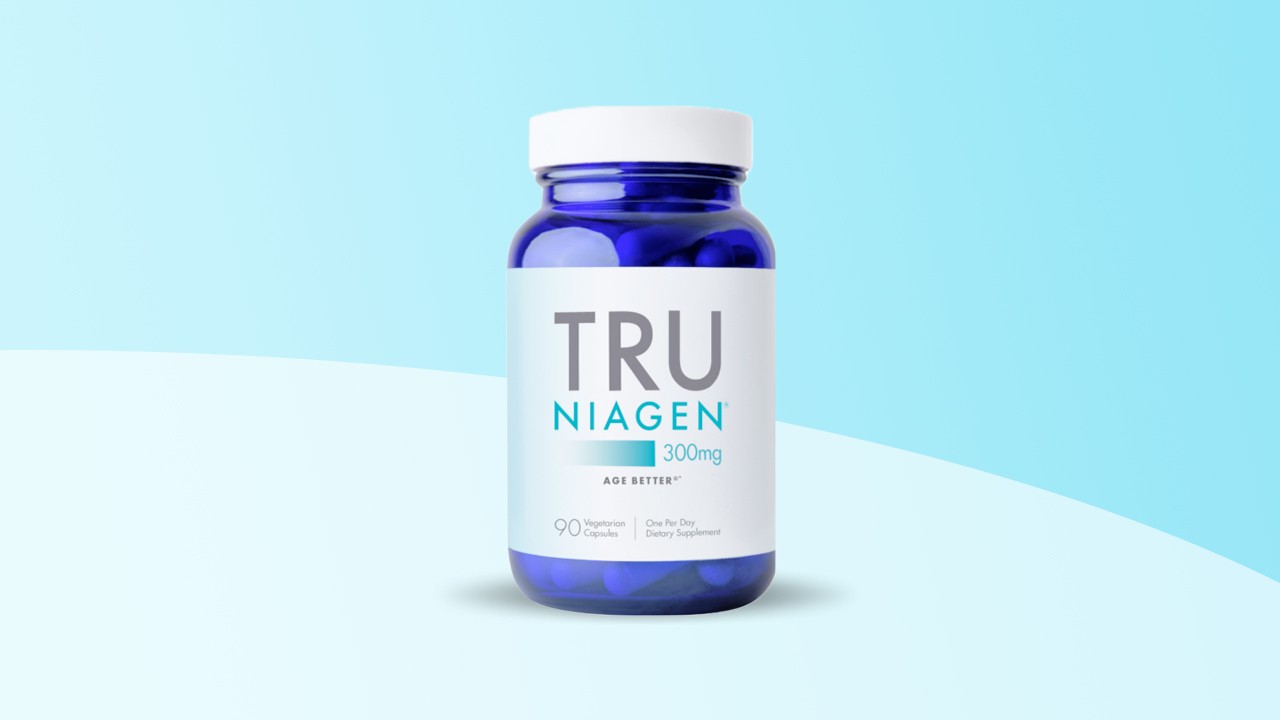 Pros

Science-backed claims.
Generally recognized as safe (GRAS) by the FDA.
Proven to raise NAD levels in human trials.
Has an impressive advisory board inclusive of one MD and two Nobel Prize Winners.
Has third-party testing and is NSF Certified for Sport.
Good value for the price, especially when you subscribe.

Cons

Not a cure-all for anti-aging or low energy levels.
Other sources of niacin (including food or supplements) offer similar benefits.
What if there was a way to keep cellular energy levels high throughout life? The dietary supplement Tru Niagen claims to do just that.
There are many reasons for declining cellular energy, many of which stem from a decline in cellular metabolism and are also related to getting less regular exercise and leading a more sedentary lifestyle, as well as neglecting to eat a healthy, balanced diet every day.
The best ways to rectify this involve lifestyle changes and eating healthy, whole foods in a balanced way.
Other reasons for declining energy have to do with occasional sleep deprivation, medications you may be taking, and other health challenges you may be dealing with.
However, if you wish to add a supplement while you are improving your diet and increasing your physical activity levels, as well as working with your healthcare professional to identify the source of your low energy starting at the cellular level, you might be wondering if Tru Niagen is the right supplement for you.
With an advisory board of qualified scientists behind it, Tru Niagen seems promising.
This review will discuss the evidence behind Tru Niagen's benefits and important safety considerations.
What Is Tru Niagen?
Tru Niagen is a dietary supplement marketed for healthy aging. Nicotinamide riboside (NR) is the primary ingredient in Tru Niagen. It's a form of the B vitamin niacin.
Tru Niagen was created after a company called ChromaDex partnered with scientist Dr. Brenner. In 2012, ChromaDex patented Dr. Brenner's research on a form of vitamin B3 (niacin) called nicotinamide riboside.
After Tru Niagen was approved for sale in the US in 2017, Canada, Australia, and Europe followed suit.
Tru Niagen's Studies
The Tru Niagen trials were conducted through its own program called ChromaDex External Research Program (CERP).
The company donated Niagen to researchers for the purpose of the studies.
Tru Niagen told us that all studies were conducted independently of CERP and that they have no control over the study design, execution, data collection, publication, or interpretation.
How Does Tru Niagen Work?
Tru Niagen works by supporting the body's natural cellular energy production.
To make energy, our cells break down food and process it into tiny units called ATP. (1)
It takes several steps to generate ATP, and the molecule in Tru Niagen helps this process run smoothly.
To understand how Tru Niagen works, it's helpful to know about NAD.
Tru Niagen has nicotinamide riboside, which is an early form of NAD. As a result, this supplement helps raise NAD to help combat some age-related effects, such as low energy levels.
The creators of Tru Niagen say it raises NAD levels by 40% to 50% in as little as two weeks. Clinical trials on the site report consistent benefits after eight weeks of supplementation.
NAD stands for nicotinamide adenine dinucleotide. It plays a key role in the creation of cellular energy (ATP). (2)
In addition to energy production (also known as cellular metabolism), NAD also supports DNA repair and the body's ability to deal with metabolic stress. (2)
Unfortunately, various health conditions like fatty liver disease and obesity cause NAD levels to decrease. NAD also goes down with age. (2)
Studies show it's possible to raise NAD by taking the Tru Niagen supplement. (3)
Summary
Tru Niagen capsules contain a key ingredient that's vital for energy production in the cells. It has been shown to help support healthy cell functioning.
Is Tru Niagen Effective? Here's What the Science Says About Its Claims
There's evidence that Tru Niagen can raise NAD levels, which supports healthy aging and cell energy production. Tru Niagen could also help defend against cell damage by promoting cellular repair.
Here's the available evidence for each claim.
Healthy Aging
Healthy aging is a general claim that means different things to different people. The makers of Tru Niagen focus on the cellular changes that happen with age.
For example, many people notice a slower metabolism as the years pass — although a recent study has shown that this is not due to aging itself, but rather to the lifestyle changes that often go along with it (such as less physical activity). (4)
You may also notice lower energy levels, more body fat, and less muscle strength.
If you have low NAD levels, that can also contribute to this metabolic slowdown.
Tru Niagen is effective at raising levels of NAD. Human clinical trials show that a daily dose of 300 mg of Tru Niagen raises NAD levels within two weeks. (5)
Studies also suggest that nicotinamide ribose taken by mouth is available for use by the skeletal muscle. (6)
As a result, Tru Niagen is a viable way to protect muscles against low NAD with age.
But it's crucial to pair dietary supplements with other habits that promote muscle strength and well-being, like eating enough protein and resistance training.
However, not all human clinical trials on NR confirm that the benefits seen in lab or animal studies translate to healthy aging or disease prevention.
In one clinical trial on obese men, NR supplementation wasn't effective at improving insulin sensitivity (a sign of prediabetes). (7)
Yet, in another human trial, six weeks of NR supplementation produced positive changes in body composition (meaning more muscle and less fat) and sleeping metabolic rate, or how many calories the body burns at rest. (3)
Summary
Tru Niagen is proven to raise NAD levels, which can positively affect the aging process.
Cellular Energy
Raising NAD levels can help restore "cellular energy." Tru Niagen contains NR, which is proven to increase NAD levels. (2)
Cells transform sugar into an energy source called adenosine triphosphate or ATP. This process happens in the part of the cell known as the mitochondria.
If NAD levels are low (because of age or obesity, for instance), the cells aren't as efficient at making ATP. (2)
Summary
NR in Tru Niagen effectively supports the "cellular engine" (aka the mitochondria) or the chain of energy production in the cells.
Cellular Defense and Cellular Repair
Our bodies must compensate for everyday stressors such as overeating, lack of sleep, and viruses.
In addition, some stressors (like sunburns or smoking) cause inflammation and DNA damage, leading to cancer and other diseases. (8)
As a result, cells are always defending themselves against inflammation and trying to repair its damaging effects. NAD aids the molecules that fix everyday DNA damage and promote longevity. (5)
Studies show that Tru Niagen helps reduce inflammation.
Less inflammation means less stress on the body and may even ward off chronic inflammatory conditions, like rheumatoid arthritis. (6)
Although promising, more long-term studies would help confirm these proposed benefits.
Summary
Tru Niagen plays a role in cellular defense and repair, but it's unclear how significant these effects are.
The Evidence Score
Here is our score, based on scientific evidence, of how likely Tru Niagen will be effective for its claimed benefits:
Healthy aging

5

/5
Cellular energy

5

/5
Cellular defense & cellular repair

3

/5
Tru Niagen Side Effects and Safety
One of the benefits of Tru Niagen compared to taking niacin in its original form is that niacin can cause a reaction.
While most people would be fine taking the daily amount of 14–16 mg per day, high doses of niacin can cause temporary heat and redness, known as a niacin flush. (9)
However, Tru Niagen reports no skin flushing or other side effects. (5)
It's NSF certified for sport and doesn't contain any stimulants. Also, the FDA has given Tru Niagen its approval for safety.
While Tru Niagen is unlikely to be harmful, the Food and Drug Administration (FDA) doesn't guarantee the claimed benefits made by the company.
Tru Niagen is technically part of the unregulated supplement industry like other supplements. Therefore, the FDA says it's "not intended to diagnose, cure, treat, or prevent any disease."
Nicotinamide riboside (Tru Niagen) has a similar toxicity profile to nicotinamide. Therefore, studies on nicotinamide can help shed some light on Tru Niagen. (5)
Animal studies on nicotinamide safety predict that no adverse effects should be seen in humans at a dose of 300 mg per day. Instead, the dose would need to be at least 10-fold higher before any potential problems occur. (10)
Human studies show no adverse effects after eight weeks of 1000 mg doses of nicotinamide riboside chloride daily. (5)
Another study on men ages 40–70 concluded that 12 weeks of 2000 mg of NR daily appeared safe. (7)
If you are pregnant, nursing, or have diabetes, don't take supplements without talking to your doctor.
Tru Niagen hasn't been tested in pregnancy and may have unknown medication interactions. High doses of niacin are not recommended during pregnancy and can lead to diabetes. (9)
It's best to use caution with related substances, including NR, unless you get the green light from your healthcare provider.
Summary
Tru Niagen is a dietary supplement considered safe by the FDA but not regulated for its health claims. It's always a good idea to tell your healthcare professional if you're considering a supplement.
Dosage and How to Take
Each capsule of Tru Niagen contains 300 mg of nicotinamide riboside. There are also 150 mg capsules if you prefer to take two smaller pills daily.
The recommended dose is one capsule per day of the 300 mg or two capsules of the 150 mg pill.
However, Niagen is safe to consume up to 2,000mg daily, and studies suggest that you need more NAD+ when you're facing immune health challenges.
Boosting your NAD+ levels with extra Niagen can help both your immune cells and the rest of your cells as they counteract physiological stressors.
You can take the supplement at the same time every day with or without food.
Cost and Where to Buy
Tru Niagen is available for purchase on the brand's official website both through one-time purchases and subscription models.
All orders come with free shipping within the U.S.
For simplicity, here is the cost breakdown for Tru Niagen's 300 mg size:
| | | |
| --- | --- | --- |
| Quantity | With Subscription | One-Time Purchase |
| 30-count | $40/Monthly (15% off) | $47 |
| 90-count | $105 every 3 months (26% off) | $119.95 |
| 180-count | $198 every 6 months (30% off) | $229.95 |
For Tru Niagen's 150 mg bottle (2-month supply), they all come with a 120 count and requires you to take 2 capsules daily to meet the 300 mg daily dose.
They are priced at the following:
$87.95: One-time purchase
$79.00: With a subscription (save 10%)
Fortunately, you can cancel your subscription anytime if you change your mind.
For those committed to taking Tru Niagen for the long term (or sharing with friends and family), the most cost-effective option is the 6-month supply with subscribe and save. You'll get 180 pills twice per year for $198 per delivery. That's $33 per month.
You can also mail back an unopened product for a return. However, partially open or tampered with bottles are nonrefundable based on the return policy terms.
Tru Niagen is also approved for sale in Europe, Canada, and Australia
How Tru Niagen Compares to Alternatives
In the chart below, we compare Tru Niagen to some of its top competitors in key areas.
Tru Niagen
Basis by Elysium
ResveraCel by Thorne
NAD+ Cell Regenerator by Life Extension
Active Ingredients

Nicotinamide Riboside (proven to support metabolism): 300 mg

Crystalline Nicotinamide Riboside: 250 mg
Pterostilbene (a polyphenol): 50 mg

Nicotinamide Riboside Hydrogen Malate: 415 mg
Quercetin Phytosom
Trans-Resveratrol
Betaine Anhydrous

Nicotinamide Riboside Chloride (which is Niagen): 300 mg

Cost for 1-Month Supply (as a one-time purchase)
$47
$60
$50
$40.50
Safety and Quality
Generally recognized as safe (GRAS) by the FDA.
A third party tests each batch for quality, and the reports are readily available on the website.
No clear information listed about safety or quality testing.
GMP (Good Manufacturing Practice) registration from NSF International, an independent organization that does bi-annual audits at the facility to assure the identity, strength, composition, quality and purity match what appears on the label.
Evidence
Multiple human trials published in peer-reviewed journals.
One clinical trial completed in humans.
There's research behind each ingredient but no human testing on the combination in ResveraCel.
Studies noted for Tru Niagen also apply to this product.
Special Diets and Allergens

No animal by-products
No artificial colors or flavors
Formulated without nuts or gluten
Caffeine-free
Vegetarian

Vegetarian
Vegan
Certified gluten-free
Nut-free
Contains no artificial colors or flavors

Gluten-free
Dairy-free
Soy-free

Gluten-free
Non-GMO
Vegetarian
Summary
Tru Niagen has more extensive research behind it than competitor products. Also, many of the competitors have multiple ingredients. Additional ingredients could offer extra benefits but might also make it hard to pinpoint the problem if you have a bad reaction.
The Bottom Line
The main ingredient in Tru Niagen raises NAD levels, which may result in increased energy, lower inflammation, and potentially prevent disease. (11)
However, while Tru Niagen will raise NAD levels, it may not make as much of a difference for people who consume plenty of NAD precursors from other sources.
Although, the convenience of consuming 300mg daily from one supplement may be helpful.
As noted before, it is always preferred to get the nutrients you need from whole, fresh foods such as broccoli, cucumber, avocado, dairy milk, and beef. (2)
It's unrealistic to expect Tru Niagen to stop you from aging or cure an existing disease. Nonetheless, nicotinamide riboside supplementation makes sense to help your body adjust gracefully to the changes that come with age.
As part of an overall healthy lifestyle, Tru Niagen is a generally safe and effective supplement to add to your routine.
Pay attention to how your body feels when you start Tru Niagen. Don't take more than the recommended dose, and give it at least four weeks to start experiencing its benefits.
Speak to your doctor before starting any new supplementation.
Thanks for your feedback!
In a few words, please tell us how this article helped you today.
Please let us know how we can improve this article by selecting your concern below.
Thank You! We appreciate your feedback.
*
Please select at least one topic:
Please Note: We cannot provide medical advice. This feedback will help us continue improving your user experience on WellnessVerge.
Please Note: We cannot provide medical advice. This feedback will help us continue improving your user experience on WellnessVerge.