WellnessVerge is reader-supported. We may earn a commission when you make a purchase through the links on this page. Learn more about our process here.
Why You Can Trust Us
Every article and review on WellnessVerge is thoroughly researched and fact-checked by licensed health professionals. Our editorial team is made up of registered dietitians and medical doctors.
Every piece of content is also medically reviewed to ensure accuracy and alignment with sound scientific evidence and medical consensus. We only use peer-reviewed journals and reputable medical sources to form our conclusions and recommendations.
We operate with total editorial independence, and our editorial policies ensure that your well-being comes first. Based on our rigorous research, we only recommend products that are worth considering. We always disclose any ads or partnerships with brands featured on our site.
Almased Review: Is It an Effective Solution for Weight Management?
Almased is a food replacement weight loss supplement that claims to boost your metabolism and help you lose fat while maintaining muscle mass. Unfortunately, like many weight loss meal replacement programs, the science surrounding its use lacks large-scale, long-term studies regarding its effectiveness.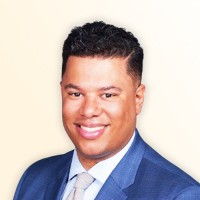 Medically Reviewed by
Anthony Dugarte, MD
Medical Reviewer
Anthony Dugarte, M.D., C.S.C.S. is a health and wellness writer and medical content reviewer. In addition to dedicating the last 8 years to medical research, Dr. Dugarte also has more than a decade of experience in strength and conditioning, nutrition, and rehabilitative exercise, as well as authoring and reviewing health and wellness-related content.

Pros

Does not contain any artificial fillers, flavors, colors, or preservatives
May help with short-term weight loss
Stimulant-free

Cons

The diet program could be very restrictive
Limited return policy
Likely not a sustainable long-term weight loss solution
What Is Almased?
Almased is a food replacement weight loss supplement that claims to boost your metabolism, burn fat, and maintain muscle mass.
Almased can be mixed with water to create a shake. Each shake contains:
Calories: 180
Fat: 1 g
Carbohydrate: 15 g
Protein: 27 g
The product is considered low-glycemic, meaning it won't spike your blood sugar. It's also high in protein to help with maintaining your muscle mass as you try to lose weight.
The manufacturer suggests adding 1 to 2 teaspoons of olive oil, flaxseed oil, or walnut oil to ensure an adequate supply of essential fatty acids. However, the oil adds an additional 40–80 calories.
The shake provides an array of vitamins and minerals, in addition to essential amino acids (proteins you can only get through your diet).
The product can also be purchased in a vanilla-almond flavor which provides the same nutrition profile as the original flavored product.
Almased was founded by a German holistic therapist named Hubertus Trouillé in the 1980's.
Trouille created the product using simple ingredients, including honey, soy, and yogurt, to help his patients combat metabolic and weight issues.
Almased Diet Plan
The four-stage diet plan incorporates Almased shakes as meal replacements. The stages start very restrictively and then gradually allow the shakes to be substituted for meals.
Starting Phase
When you begin with an Almased diet plan, you'll drink three shakes daily for each meal.
Along with 3 Almased shakes, you will drink at least 64 ounces of water throughout the day. You can also have vegetable broth, vegetable juice, or Almased's wellness tea.
This initial stage should last anywhere from 3 to 14 days.
Reduction Phase
During the Reduction phase, you'll replace two meals daily with Almased meal replacement shakes and eat one healthy meal, preferably lunch.
Throughout this phase, Almased claims you will experience a steady weight reduction and suggests staying in this phase until you reach your "goal" weight.
Stability Phase
The Stability phase of the Almased diet allows for two healthy meals per day and one meal replacement shake for the third meal, preferably at dinner.
Your two solid meals should consist of lots of proteins and vegetables and be low in carbohydrates.
The Stability phase should last for at least 2 weeks.
Life Phase
Upon completing the first three phases, you can continue your previous routine and have one shake per day as a replacement for lunch or dinner.
You also have the choice of having three solid meals per day along with one Almased shake as a snack in between meals.
The Life phase is considered an ongoing regimen, or weight maintenance plan.
Herbal Tea
The makers of Almased also make a product called wellness tea. The tea can be used as a complement to the 4 phases of the Almased Diet.
The loose-leaf tea is a blend of select herbs, including whitethorn, elder blossom, marjoram, woodruff, and celery. It is naturally caffeine-free.
The wellness tea may help curb your appetite between shakes or meals, but there is no research to suggest that the tea will boost your metabolism or burn fat.
Evaluation of Ingredients
Almased is made from soy, probiotic yogurt, and raw honey. The product is enriched with vitamins and minerals and contains additional protein in the form of various amino acids.
Soy Protein Isolate
Soy protein isolate powder is made from soybean flakes that have had the fat, sugar, and dietary fiber removed. The product is then dehydrated and turned into a powder.
Unlike other plant-based proteins, soy protein is a complete protein. This means that it contains all of the essential amino acids your body can't make and must get from food.
Some research suggests that high protein diets can help with weight reduction and weight maintenance. (1)
However, according to one meta-analysis, soy protein intake did not play a role in reducing weight, waist circumference, or fat mass. (2)
Summary:
Soy protein isolate is a source of quality, complete protein that may help control appetite and help with weight loss.
Skim Milk Yogurt Powder
Skimmed milk yogurt powder is made from fresh milk that has been cultured, pasteurized, and then spray dried.
The skim milk yogurt powder in Almased provides protein for maintaining muscle mass and probiotics to help support digestion.
One 2016 systematic review found that yogurt consumption was associated with lower body mass index (BMI), lower body weight, smaller waist circumference, and lower body fat. (3)
Summary:
More research would need to be done to conclude that consuming skim milk yogurt powder can promote sustainable weight loss.
Honey Enzymes
Honey enzymes are the substances that convert collected nectar into honey. Honey gives Almased a slightly sweet taste, making the product more palatable.
There is no current research suggesting that honey enzymes can reduce weight, burn fat, or boost your metabolism.
Does It Really Work?
One older study found that providing 50–100 grams of Almased daily in 72 subjects was associated with reduced body weight, body fat, blood pressure, and blood sugar levels. (4)
It is important to note that the study participants followed a calorie-restricted diet consisting of 1,000–1,500 calories and also received nutritional and exercise guidance.
One 2012 study of 30 college students who were given 100 grams of Almased daily for six weeks experienced increased endurance performance. (5)
The study participants didn't experience any change in body composition, nor did they follow a calorie-restricted diet.
Summary:
While these studies show some promise, they are small in size and short-term. Larger-scale, long-term studies using Almased would need to be conducted before confirming its benefit on weight loss and weight management.
Support for Claimed Benefits
Below is our summary of the available evidence for the claimed benefits of Almased based on the available research:
Boosts metabolism

2

/5
Burns fat

2

/5
Supports energy levels

2

/5
Help with weight loss

3

/5
Retains muscle mass

4

/5
Supports healthy blood sugar levels

4

/5
There is only limited research on the ingredients in this product and their ability to speed up metabolism or burn fat.
It makes sense that a product high in protein would help retain muscle mass. In addition, low-glycemic foods, like Almased, can help support healthy blood sugar levels.
However, the remaining claims the manufacturers make about this product are not supported by strong research.
Side Effects, Safety, and Dosage
The general serving size for Almased is 8 tablespoons per shake mixed in 10–12 oz of cold liquids.
The manufacturers of Almased also provide specific dosing guidelines based on your height as follows:
Under 5'6": 6 tbsp/shake
5'6" to 6': 8 tbsp/shake
Over 6': 10 tbsp/shake
For one shake, depending on your height, blend either 6, 8, or 10 teaspoons of Almased with 10–12 ounces of bottled or filtered water and 1 to 2 teaspoons of olive oil, flaxseed oil, or walnut oil.
You can also use unsweetened almond milk, soy milk, or skim milk in place of water.
However, you will achieve the best weight loss results by only using water, as this method would not provide additional calories.
Almased includes 350% of the RDA of riboflavin per serving. However, according to the National Institutes of Health (NIH), there are no safety concerns at this dosage. (6)
It is best to speak with your healthcare provider before embarking on a weight loss plan or taking any supplements.
Almased is not a suitable product for people with a soy allergy or for those who are lactose intolerant as the product contains both of these ingredients.
Soy foods contain isoflavones, which are a group of compounds also known as phytoestrogens. Phytoestrogens act as a weak form of estrogen in the body.
The presence of isoflavones has led to concerns that soy may be unsafe for certain populations, particularly postmenopausal women.
However, according to a 2016 review, the research supports the safety and benefits of soyfoods. In addition, the same review found that isoflavones do not adversely affect the breast, thyroid, or uterus of postmenopausal women. (7)
Cost and Where to Buy
Almased can be purchased directly through the brand's website or at various retailers, including Amazon, Walgreens, and CVS.
If purchasing from the Almased website, one canister is $29.97.
If you're making one shake per day with 8 tbsp, that one canister will only last you 10 days. This would cost just over $90 for a one-month supply.
Almased has a 30-day return policy. To be eligible for a return, the canister must be unused and be in the original packaging.
How Almased Compares to Alternatives
The best meal replacement shakes should offer a nutrient profile similar to that of a well-balanced meal.
They should have a balance of carbohydrates, protein, and fats and should be free from artificial colors, flavors, and added sweeteners.
The ideal shake should also provide somewhere between 15–30 grams of protein per serving.
Additionally, a meal replacement shake should provide some fiber, which will enhance the health of your GI tract, and help you feel fuller for longer.
A shake that offers somewhere between 3–5 grams of fiber per serving is ideal.
A plant-based option, similar to Almased, is Raw Organic Meal Shake & Meal Replacement from Garden of Life.
This product has a similar nutritional profile to Almased but has slightly less protein per serving than Almased (20 g versus 27 g).
Raw Organic Meal Shake is completely organic, provides a host of beneficial probiotics, and is offered at a similar price point.
Vega One Organic All-in-One Shake is another low-calorie, high-protein pea protein meal replacement supplement.
This product contains less protein than Almased (20 g versus 27 g) but includes 500 mg of Omega-3 fatty acids from flaxseed and chia seed powder.
Vega uses organic plant-based protein powder that is non-GMO, gluten-free, vegan certified, with no grains, no added sugar, and no artificial colors, flavors, or preservatives.
You will be paying significantly more for Vega versus Almased. Vega is $59.99 for 24.3 ounces, while Almased is $29.97 for 17.6 ounces.
Summary:
For a plant-based shake, Almased is a solid choice with a hefty dose of protein at a reasonable price.
The Bottom Line
Almased may work to help you lose weight by replacing a meal to create a calorie deficit.
However, a calorie deficit can be created by simply eating less or reducing your intake of high-calorie foods.
Additionally, Almased doesn't contain any "fat-burning" ingredients. Therefore, it will not melt your fat away without a commitment to making changes to your eating habits and physical activity.
It is important to note that as soon as you stop the shake-only diet, most of the weight you may have lost will likely return.
Going down the dangerous path of "cycle" or "yo-yo dieting" can lead to frustration and even further weight gain. (8)
Additional Tips
Does a miracle weight-loss shake exist? Unfortunately, it doesn't. However, according to the research, people seeking successful weight solutions may want to combine these three actions: (9)
A commitment to move your body every day. This activity doesn't have to involve sweating it out in a gym. Even walking for 20–30 minutes a day can make an impact on your weight and overall health.
Receiving professional support from a registered dietitian, nurse, or doctor is linked to a more successful weight loss journey.
Reducing your intake by 500 calories each day. This could be as simple as swapping out your favorite coffee drink or soda for a calorie-free alternative like tea or flavored seltzer.
While each of these actions will help, the research showed that people who lost the most weight were those who combined all three behaviors, including exercise, support, and calorie reduction.
Thanks for your feedback!
In a few words, please tell us how this article helped you today.
Please let us know how we can improve this article by selecting your concern below.
Thank You! We appreciate your feedback.
*
Please select at least one topic:
Please Note: We cannot provide medical advice. This feedback will help us continue improving your user experience on WellnessVerge.
Please Note: We cannot provide medical advice. This feedback will help us continue improving your user experience on WellnessVerge.