WellnessVerge is reader-supported. We may earn a commission when you make a purchase through the links on this page. Learn more about our process here.
Why You Can Trust Us
Every article and review on WellnessVerge is thoroughly researched and fact-checked by licensed health professionals. Our editorial team is made up of registered dietitians and medical doctors.
Every piece of content is also medically reviewed to ensure accuracy and alignment with sound scientific evidence and medical consensus. We only use peer-reviewed journals and reputable medical sources to form our conclusions and recommendations.
We operate with total editorial independence, and our editorial policies ensure that your well-being comes first. Based on our rigorous research, we only recommend products that are worth considering. We always disclose any ads or partnerships with brands featured on our site.
Ka'Chava Review: A Convenient Source of Nutrition, We Enjoyed the Taste
Last Updated on March 17, 2023
The Ka'Chava plant-based meal replacement shake contains an extensive list of whole-food ingredients and nutrients that benefit busy, health-conscious adults. It is easy to make, and its flavors taste great, but it is more expensive than comparable alternatives.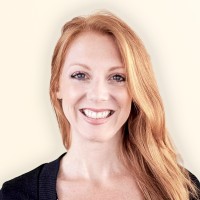 Medically Reviewed by
Natalie Olsen, MS, RDN, LD, ACSM-EP
Registered Dietitian, Certified Exercise Physiologist
Natalie is a registered dietitian, functional medicine practitioner and certified exercise physiologist with over 15 years experience in the health and wellness industry and holds a Master's degree in Human Nutrition and Functional Medicine through a collaborative program provided by the University of Western States and the Institute of Functional Medicine.

Key Takeaways (TL;DR)
Ka'Chava meal replacement shakes offer healthful, whole-food ingredients rich in vitamins and minerals, which may contribute to many health benefits.
Ka'Chava should not replace a healthy diet but can be used as a convenient source of nutrition to add to your healthy eating regimen.
Consuming Ka'Chava and a healthy diet can help you reach your daily fiber, protein, and other nutrient goals to support your whole-body health.
Ka'Chava's ingredients are considered safe but not entirely allergy-friendly. Some people may experience mild gastrointestinal symptoms from drinking Ka'Chava.
Overall, Ka'Chava may be an excellent fit for a post-workout or an on-the-go meal. However, there are less expensive alternatives available.
What We Like
A convenient on-the-go meal alternative.
It contains 85+ natural, whole food-based ingredients.
It provides protein and fiber to promote fullness.
It contains ingredients and nutrients that may offer a variety of health benefits.
It's fully plant-based and made with mostly organic ingredients.
Important Considerations But Not Deal Breakers
240 calories per serving may leave you hungry.
No third-party testing certifications to verify quality and purity.
More expensive than comparable products.
The exact amounts of ingredients aren't disclosed, so it's hard to know if they're present in helpful amounts.
Free shipping is only available if you order 2+ bags, even if you're a subscriber.
Ka'Chava at a Glance
Ka'Chava is a 100% plant-based, gluten-free meal replacement shake made with over 85 plant-based ingredients and added nutrients.
It contains many beneficial nutrients, including fiber, protein, omega-3 fatty acids, digestive enzymes, probiotics, vitamins, and minerals that may provide some health benefits and serve as a meal replacement.
Flavors currently include vanilla, coconut acai, chai, chocolate, and matcha.
Whether you're an athlete or a regularly active adult, you know how challenging it can be if you're trying to balance healthy eating with a busy lifestyle. The purpose of Ka'Chava is to offer a convenient, nutritious, high-quality meal alternative that health-conscious people on the go can consume.
Additionally, because of its nutrient content, Ka'Chava could support anyone who wants to improve their nutrition.
How to Prepare It
To prepare the Ka'Chava meal replacement shake, mix two scoops of powder with 12–14 ounces (about 1 full glass) of cold water.
Each Ka'chava pouch comes with a plastic scoop. Once we opened the package, we had to dig deep into the powder with our fingers to get the scoop out, which got a little messy.
First, we tried stirring the powder with a spoon in a glass of cold water, but that didn't work out too well (our mistake). It was too clunky, and chunks of the dry powder surfaced to the top. The best method to mix Ka'chava is either by shaking it in a shaker for about 30 seconds or using a standard blender, just as the website states. The drink came out thick and smooth and appeared to be blended well.
According to Ka'Chava, the powder can only replace one of your daily meals. However, calorie needs will vary based on the individual.
You can consume the drink up to twice per day if used to replace one meal and added to another, such as a smoothie, for an extra boost of nutrients.
Expand to See the Nutritional Facts
One serving of Ka'Chava is two scoops of powder which is equal to 60–62 grams, depending on the flavor.
One serving of the vanilla flavor provides:
Calories: 240
Total Fat: 7 grams
Total Carbohydrate: 24 grams (6 grams of fiber, 6 grams of total sugar)
Protein: 25 grams
Plant-Based Protein Blend: 29.25 grams (yellow pea protein, organic whole grain brown rice protein, organic sacha inchi, organic amaranth, organic quinoa)
Organic Essential Fatty Acid/Fiber Blend: 11.12 grams (organic pure whole grain oat, organic acacia gum, chia, flax)
Antioxidant/Super-Fruit Blend: 5.1 grams (organic coconut flower nectar, acai berry, organic maqui berry, camu-camu berry, organic strawberry, organic tart cherry, organic blackberry, organic blueberry, organic raspberry)
Adaptogen Blend: 1020 mg (organic maca root, organic shiitake mushroom mycelia, organic maitake mushroom mycelia, organic reishi mushroom mycelia, organic cordyceps mushroom mycelia, organic ginger root)
Super-Greens/Vegetable Blend: 500 mg (organic beet, organic carrot, organic spinach, organic broccoli, organic tomato, organic kale, organic cabbage, organic parsley leaf, organic brussels sprouts, organic green pepper, organic cucumber, organic celery, organic garlic, organic green onion, organic cauliflower, organic asparagus, chlorella)
Probiotic/Prebiotic Blend: 50 mg (inulin, Lactobacillus rhamnosus, Lactobacillus acidophilus)
Digestive Enzyme Blend: 50 mg (amylase, protease, cellulase, lactase, lipase)
The nutritional values are slightly different for other flavors.
We Liked The Taste, All Things Considered
We tasted the chocolate, vanilla, and matcha flavors of Ka'chava. Don't expect some sweet or premium smoothie drink. However, considering the drink's purpose and its high amounts of ingredients and nutrients, Ka'chava tastes excellent. Each flavor felt thick and smooth and gave off a "healthy" vibe.
The matcha flavor gave off a hint of the matcha and was probably the most vibrant one. The vanilla flavor had a subtle hint of a malty-like vanilla flavor (almost a little chalky too). And the chocolate flavor almost tasted like a non-sweet, healthy version of slightly bitter chocolate milk.
All flavors felt balanced with their respective flavor and a plant and earthy taste. Nothing was too overpowering or left an unpleasant aftertaste.
We also analyzed many consumer reviews on various platforms. For the most part, reviewers are impressed with the taste of Ka'Chava, especially the chocolate, matcha, and vanilla flavors.
They also say it mixes well when using a blender, shaker bottle, or electric whisk.
In addition, many customer reviews say that Ka'Chava tastes better when mixed with plant-based milk, like almond or coconut milk, rather than water.
Tip: If you get bored drinking the same flavor of Ka'Chava, we recommend trying a different flavor to keep things exciting.

How Much Will It Cost Me?
Ka'Chava can only be purchased from the brand's website.
One-Time Purchase, 15-Serving Bag: $69.95 ($4.66/serving)
Monthly Subscribers, 15-Serving Bag: $59.95 ($3.99/serving)
Shipping is free when you purchase two or more bags. Otherwise, it's $7.95 (even for subscribers). Ka'Chava offers a money-back guarantee. In addition, a portion of Ka'Chava's proceeds are donated to their partner in environmental conservation — the Rainforest Trust.
Ka'Chava Can Improve Your Nutrition to Support Your Overall Health
Ka'chava contains many natural ingredients and vitamins and minerals that may offer the following health benefits:
Immunity support
Support of energy levels
Improve digestive health
Support of healthy skin
Healthy weight management support
Support for muscle growth and function
Support for healthy cognitive function
While a single serving of Ka'Chava does not provide 100% of the daily value of the nutrients it contains, drinking Ka'Chava and following a healthy diet can help ensure you are getting enough of these vitamins and minerals.
Below are highlights of key nutrients and how they contribute to the health benefits of Ka'Chava:
Immunity Support
Ka'Chava is an excellent source of zinc and selenium, two essential minerals necessary for proper immune system function.
Zinc helps to produce white blood cells and activate T-cells, both of which are important for immunity. (1)
Selenium is used by the body to create selenoproteins, which play an essential role in immune support. (2)
Support of Energy Levels
Ka'Chava contains B-complex vitamins and iron, two nutrients necessary for regular body functions, including energy production. B-complex vitamins are involved in energy production, carbohydrate metabolism, nerve function, and blood formation. A deficiency in any of these vitamins can lead to decreased energy levels. (3)
Likewise, iron is an essential mineral that plays many important roles in the body, including helping to produce red blood cells. A lack of iron can lead to decreased energy levels.
Note: If you are not deficient in these nutrients, it may not benefit your energy levels if you supplement with them. For example, iron deficiency is more common in menstruating and pregnant women and people with digestive disorders. (4)
Improve Digestive Health
Some Ka'Chava ingredients, including dietary fiber, probiotics, and digestive enzymes, may support healthy digestion.
Dietary fiber helps keep the digestive system healthy by promoting regularity and preventing constipation. It also supports healthy gut bacteria, which are key to digestive health. (5)
There are 6 grams of dietary fiber in one serving of Ka'Chava, which is 21% of the Daily Value. While this amount alone isn't adequate, it can help you meet your fiber goals as part of a healthy diet.
Ka'Chava also contains Lactobacillus strains, a probiotic that may be helpful for digestion. The Lactobacillus strains have been shown to help improve bloating, constipation, and irritable bowel syndrome symptoms. (6, 7)
Finally, Ka'Chava also contains a blend of digestive enzymes which help break down food into material your body can use. These may support regular digestion and improve digestive issues. (8)
However, the exact amounts of probiotics and digestive enzymes in Ka'Chava aren't disclosed, so it's hard to say if the amounts in the product would be helpful.
Support of Healthy Skin
Ka'Chava contains many nutrients that support healthy skin, including vitamins A and C.
Vitamin A may help to reduce the appearance of wrinkles and fine lines. It also boosts our skin's natural defenses against the sun's harmful UV rays. (9)
Likewise, vitamin C is essential for collagen production. Collagen is a protein that helps keep our skin firm and supple. (10) Vitamin C also helps protect our skin from the sun's UV rays. (11)
Healthy Weight Management Support
Ka'Chava contains good amounts of both fiber and protein, which are nutrients that can aid in healthy weight management.
Fiber helps keep you feeling full after eating, which may cause you to eat fewer calories. In fact, a higher fiber intake has been linked to greater weight loss success. (12)
Additionally, protein helps to stabilize blood sugar levels, which may also help to reduce cravings and overeating. Like fiber, protein also helps promote feelings of fullness, so you are likely to eat fewer calories when protein is included in your diet. (13, 14)
Protein also plays an essential role in maintaining muscle mass, which is critical for keeping metabolism high and preventing weight gain and injury, especially as you age. (13)
Support for Muscle Growth and Function
Ka'Chava contains good amounts of nutrients such as protein, iron, and magnesium, supporting muscle growth, muscle function, and exercise performance.
The body uses proteins to build and repair tissues, including muscles. Muscles need protein to grow and recover from exercise.
Research has shown a general recommendation of 20–25 grams of protein in a meal may support skeletal muscle protein synthesis. Ka'Chava provides 25 grams of protein per serving. (15)
Additionally, iron is necessary for energy production and muscle function, and magnesium supplementation may improve energy production and exercise performance. (16, 17)
Support of Health Cognitive Function
Ka'Chava contains nutrients that may help to improve mood and support brain health, such as vitamin D and omega-3 fatty acids.
Vitamin D is necessary for the development and function of the brain. Still, deficiency is pretty common. Low blood vitamin D levels have been associated with mental health disorders such as depression. (18, 19)
Likewise, omega-3 supplements have been shown to improve fatty acid levels in the body, which may help maintain and improve brain health. (20)
However, the exact amount of omega-3 in Ka'chava is not listed, so it's difficult to determine how much benefit may be provided.

A Few Safety Considerations
All of the ingredients in Ka'Chava are generally regarded as safe.
Though rare, some ingredients, like probiotics, have been known to cause mild side effects. These can include abdominal pain, gas, and diarrhea. (21)
This meal replacement shake is suitable for vegans and vegetarians. It is plant-based, gluten-free, soy-free, dairy-free, and free from artificial sweeteners, flavors, colors, and preservatives.
However, Ka'Chava is not entirely allergen-friendly. It contains coconut and is manufactured on equipment that also processes milk, tree nuts, wheat, soy, and other allergens.
Also, the product isn't certified by any independent third-party testing and hasn't been evaluated for safety in any scientific studies.
It's always best to talk to your doctor before beginning a supplement routine to ensure the product is right for you. This is especially important if you are pregnant, breastfeeding, or have any known health conditions.
How Ka'Chava Compares to Alternatives
Several vegan and vegetarian meal replacement shakes on the market today provide similar benefits as Ka'Chava.
Ka'Chava stands out because of its extensive list of ingredients and variety of good-tasting flavors. One of Ka'Chava's drawbacks is that it is more expensive than alternatives and lacks third-party quality testing that other brands have.
Ultimately, once you narrow down your choices based on ingredient quality and nutrients, it will likely take some experimentation with brands to find the one that tastes the best to you.
Here's how Ka'Chava stacks up against similar popular alternatives.
| | Ka'Chava | Orgain | Huel | HLTH Code |
| --- | --- | --- | --- | --- |
| Price | $69.95 for 15 servings ($4.67 per serving) | $41.99 for 16 servings ($2.62 per serving) | $41.67 for 17 servings ($2.45 per serving) | $59.95 for 15 servings ($4.00 per serving) |
| Lowest Possible Price | $59.95 for 15 servings (subscription) | $31.49 for 16 servings (subscription) | $37.50 for 17 servings (subscription) | $49.95 for 15 servings (subscription) |
| Return Policy | 30-day money-back guarantee on the first order | 30-day money-back guarantee | 30 days but the product must be unused | 30-day money-back guarantee on the first order |
| Vegan | Yes | Yes | Yes | No (contains bovine collagen and eggs) |
| Organic | No, contains some organic ingredients | Yes, certified organic | No | No |
| Calories Per Serving | 240 | 230 | 400 | 400 |
| Protein Per Serving | 24 grams | 20 grams | 29 grams | 27 grams |
| Fiber Per Serving | 6 grams | 2 grams | 7 grams | 9 grams |
| Key Components | Protein, Vitamins & Minerals, Fiber, Fruits & Vegetables, Prebiotics, Probiotics, Digestive Enzymes | Protein, Vitamins & Minerals, Fruits & Vegetables | Protein, Vitamins & Minerals, Prebiotics, Probiotics | Protein, Vitamins & Minerals, Collagen, Fiber, Prebiotics, Probiotics, Digestive Enzymes |
| Third-Party Testing or Certifications | None | Certified Organic, Certified Plant-Based | Vegan | None |
| Purchase Options | KaChava.com | Orgain.com | Amazon | gethlth.com |
Expand Below to See Details on Each Brand
Vs. Orgain Organic Meal On-The-Go Powder
Orgain Organic Meal Powder is one comparable alternative. Like Ka'Chava, it's entirely plant-based and contains various whole-food ingredients.
Orgain is also certified organic but provides less fiber per serving than Ka'Chava.
Orgain may be a good fit for you if you prefer a certified organic product or if you are looking for a meal replacement that is less expensive than Ka'Chava. If you order on their website, they offer a 30-day money-back guarantee and pay for return shipping, making it easy to try.
Vs. Huel Powder
Huel is a vegan, non-GMO meal replacement powder. Unlike Ka'Chava, it contains some artificial sweeteners. However, it provides 400 calories per serving compared to Ka'Chava's 250, providing a more substantial meal.
These extra calories mainly come from carbohydrates and fat, although it contains a bit more protein than Ka'Chava.
Huel may be a better fit for you if you are looking for more calories per serving, don't mind artificial sweeteners and non-organic ingredients, and are looking for a less expensive product than Ka'Chava.
Huel does not accept returns or offer refunds for items that have been opened.
Read our full Huel Review.
Vs. HLTH Code
HLTH Code is a whole food-based meal replacement alternative. However, it differs from Ka'Chava because it isn't strictly vegan (it contains bovine collagen and eggs). It's also much lower in carbs and sugar and higher in calories from fat and provides 400 calories per serving.
HLTH Code may be a better fit for you if you're not strictly vegan or trying to limit your carbohydrate intake.HLTH Code offers an unconditional 30-day refund on your first order if you're unsatisfied.
Thanks for your feedback!
In a few words, please tell us how this article helped you today.
Please let us know how we can improve this article by selecting your concern below.
Thank You! We appreciate your feedback.
*
Please select at least one topic:
Please Note: We cannot provide medical advice. This feedback will help us continue improving your user experience on WellnessVerge.
Please Note: We cannot provide medical advice. This feedback will help us continue improving your user experience on WellnessVerge.
At WellnessVerge, we only use reputable sources, including peer-reviewed medical journals and well-respected academic institutions.