Why You Can Trust Us
Every article and review on WellnessVerge is thoroughly researched and fact-checked by licensed health professionals. Our editorial team is made up of registered dietitians and medical doctors.
Every piece of content is also medically reviewed to ensure accuracy and alignment with sound scientific evidence and medical consensus. We only use peer-reviewed journals and reputable medical sources to form our conclusions and recommendations.
We operate with total editorial independence, and our editorial policies ensure that your well-being comes first. Based on our rigorous research, we only recommend products that are worth considering. We always disclose any ads or partnerships with brands featured on our site.
Isagenix Collagen Elixir Review: Is It Worth It? Our Dietitian Explains
Isagenix Collagen Elixir is a beauty supplement designed to improve the appearance and youthfulness of skin. While some of the ingredients can benefit skin, the product is extremely expensive and contains allergens.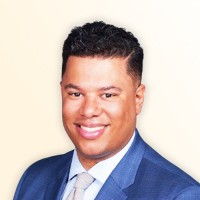 Medically Reviewed by
Anthony Dugarte, MD
Medical Reviewer
Anthony Dugarte, M.D., C.S.C.S. is a health and wellness writer and medical content reviewer. In addition to dedicating the last 8 years to medical research, Dr. Dugarte also has more than a decade of experience in strength and conditioning, nutrition, and rehabilitative exercise, as well as authoring and reviewing health and wellness-related content.

Pros

May support skin health and appearance
Collagen sourced from responsibly-caught fish
Contains antioxidant-rich ingredients
Good source of vitamin C, biotin, and zinc

Cons

Contains a proprietary blend without exact amounts of each ingredient
Product has no clinical or third-party testing
May be expensive for some people
Return policy is tough to find
What Is Isagenix Collagen Elixir?
Isagenix Collagen Elixir is a skin health supplement that's marketed as a beauty and anti-aging product.
This is one of many products in the Isagenix catalog. Isagenix is a multi-level marketing (MLM) company that recruits independent consultants who receive commissions to sell their line of supplements and personal care products.
The price and claims of MLM supplements are often exaggerated.
Isagenix Collagen Elixir contains marine collagen, powdered goji extract, powdered aloe vera juice, acerola berry extract, and chamomile extract and provides vitamin C, zinc, and biotin.
Isagenix claims this blend of collagen, botanicals, vitamins, and minerals supports collagen synthesis and skin, hair, and nail health.
Isagenix claims users will experience improvements in the skin's appearance, including enhanced youthfulness, brighter skin, more glowing and radiant skin, increased skin hydration, elasticity, firmness, and less noticeable fine lines and wrinkles.
The product page features several convincing before and after photos of users whose skin does indeed look smoother and more radiant in the after photos.
However, Isagenix provides a disclaimer that these results are not typical, and the depicted customers were using the collagen elixir along with a skincare and supplement routine daily for 30 days.
No further information is provided regarding what other supplements or skincare products they were using.
Evaluation of Ingredients
Isagenix Collagen Elixir contains marine collagen and a proprietary blend of botanical ingredients.
The ingredient label also lists water, apple juice concentrate, acacia gum, citric acid, natural flavors, sunflower lecithin, and stevia.
Hydrolyzed Marine Collagen, 5 g
Marine collagen is sourced from fish and contains type I collagen, similar to the types of collagen found in humans and one of the most abundant types of collagen in the human body. (1, 2)
Collagen is a protein that provides structure to the skin. Loss of collagen is associated with visible signs of aging.
Research has found collagen supplements are well tolerated with high absorption rates in humans. (3)
Several studies report desirable changes in the skin, including improved skin hydration, elasticity, and firmness, following several months of oral marine collagen supplementation. (4)
The ingredient label lists wild-caught cod, pollock, and haddock as the collagen source.
Isagenix claims the collagen and fish used are certified by the Marine Stewardship Council for responsible fishing practices, but no recognizable seal appears on the packaging or website.
Proprietary Blend, 160 mg
The proprietary blend contains goji extract powder, aloe vera juice powder, acerola berry extract, and chamomile extract.
It does not list the amount of each ingredient in the blend, so it's hard to know exactly what you're getting.
Goji Extract Powder
Goji berries are considered a superfood because of their high antioxidant content. Foods rich in antioxidants prevent oxidative stress and DNA damage that contributes to aging. (5)
Some research found goji berries exhibited a protective effect against ultraviolet-induced skin damage in lab animals.
Aloe Vera Juice Powder
Because the leaves of the aloe vera plant contain a moisturizing gel, it's believed to have a hydrating effect when consumed.
In test-tube studies, human skin cells produced more collagen when exposed to aloe. The same results were observed in human studies.
Participants who orally supplemented with high and low doses of aloe had improved skin hydration and elasticity compared to placebo groups. (6)
Acerola Berry Extract
Acerola is a cherry-like fruit that is native to tropical climates. It contains very high amounts of vitamin C as ascorbic acid, which plays a role in the body's natural production of collagen. (7)
The fruit is also rich in antioxidants, which may counteract oxidative stress and cellular damage that contributes to aging.
Chamomile Extract
Chamomile is a flowering plant that's used for a variety of medicinal purposes in traditional medicine. (8)
Chamomile tea and chamomile essential oil have been studied for health benefits, but it's unclear what parts of the plant the chamomile extract comes from or if it has the same benefits as tea and essential oil.
Chamomile is used topically to treat inflammatory skin conditions, but there's little research to suggest oral supplementation of chamomile benefits skin health.
Support for Claimed Benefits
Below is our summary of the available evidence for the claimed benefits of Isagenix Collagen Elixir based on the available research:
Improved skin elasticity and hydration

3

/5
Reduced appearance of fine lines and wrinkles

3

/5
Increased collagen production

3

/5
Protection against photoaging

2

/5
Side Effects, Safety, and Dosage
Each serving of Isagenix Collagen Elixir comes in its own recyclable glass bottle.
The recommended dosage is to consume one bottle of collagen elixir daily.
There are no recommendations for ideal timing or whether it should be consumed with food or not.
Each serving contains 50 calories, 5 grams of protein, and 5 grams of sugar.
Although the sugar listed in the product isn't added sugar, some people may not like the idea of taking a supplement that contributes to their daily sugar intake.
This product contains fish, which is a common food allergen and is not safe for anyone with a fish allergy to consume.
Anyone following a vegetarian or vegan diet should also skip this product.
Otherwise, most of the ingredients are well tolerated by healthy individuals with few side effects.
Although Isagenix claims transparency is a "top priority" and that its products are third-party tested for safety, there are no third-party testing seals on the product or website to ensure the purity of ingredients.
Cost and Where to Buy
Isagenix Collagen Elixir is available in either a 10-day or 30-day supply and can only be purchased from the Isagenix website or through an independent consultant.
A 10-day supply retails for $53.53 and a 30-day supply for $159.96, which equates to $5.35 and $5.33 per serving, respectively.
This price is high and unrealistic for most people to afford to take long-term.
The retail prices are discounted by 25% if customers sign up as a "preferred customer," which translates to receiving the product each month on an auto-shipment plan.
This discount brings the cost down to roughly $4 per serving, which is still high.
Isagenix offers a 30-day window to return products for a refund, minus the cost of shipping. The return policy and contact information are tough to find on the website.
Comparison to Alternatives
There are plenty of collagen supplements on the market for a much lower cost.
You can find hydrolyzed marine collagen sourced from wild-caught fish in powdered or capsule form.
Tubs of powdered marine collagen can contain anywhere from 18–68 servings per container and cost in the $25–$40 range.
Each serving typically contains 10–12 grams of collagen, which is twice the amount of collagen in a serving of Isagenix Collagen Elixir.
Liquid collagen shots are also available. These products may contain bovine or marine collagen plus added vitamins, minerals, botanicals, or hyaluronic acid to support skin health.
They typically cost around $4 per serving, which is comparable to the discounted price of Isagenix Collagen Elixir.
Related: Best Collagen Supplements of 2022
The Bottom Line
Isagenix Collagen Elixir is a high-priced liquid collagen supplement that targets the beauty and anti-aging market.
It contains marine collagen, which is associated with enhanced skin hydration and elasticity and reduced appearance of fine lines and wrinkles with regular use.
It also contains several botanical ingredients, like goji berry extract and acerola fruit extract, which are rich in antioxidants that have anti-aging and anti-inflammatory properties.
Acerola fruit is also rich in vitamin C, which is needed for the human body to produce its own collagen.
Natural collagen synthesis slows with age, so supplementing with hydrolyzed collagen and vitamin C may help support the body's collagen production.
But the cost is expensive, and the particular blend is not supported by clinical research to be better than other options on the market.
Next Steps
Lifestyle factors play a role in skin health and how skin ages. Other things you can do to support skin health include:
Eat an antioxidant-rich diet that includes a variety of fruits, vegetables, nuts, and whole grains
Drink plenty of water
Avoid smoking
Wear sunscreen and limit sun exposure
Get 7–8 hours of sleep each night
Regularly cleanse and moisturize your skin
If you are doing the above consistently and are curious to see if a collagen supplement like Isagenix Collagen Elixir can make a difference, I'd recommend trying it for one or two months.
Take before and after photos in the same lighting to evaluate your results.
Thanks for your feedback!
In a few words, please tell us how this article helped you today.
Please let us know how we can improve this article by selecting your concern below.
Thank You! We appreciate your feedback.
*
Please select at least one topic:
Please Note: We cannot provide medical advice. This feedback will help us continue improving your user experience on WellnessVerge.
Please Note: We cannot provide medical advice. This feedback will help us continue improving your user experience on WellnessVerge.
At WellnessVerge, we only use reputable sources, including peer-reviewed medical journals and well-respected academic institutions.