WellnessVerge is reader-supported. We may earn a commission when you make a purchase through the links on this page. Learn more about our process here.
Why You Can Trust Us
Every article and review on WellnessVerge is thoroughly researched and fact-checked by licensed health professionals. Our editorial team is made up of registered dietitians and medical doctors.
Every piece of content is also medically reviewed to ensure accuracy and alignment with sound scientific evidence and medical consensus. We only use peer-reviewed journals and reputable medical sources to form our conclusions and recommendations.
We operate with total editorial independence, and our editorial policies ensure that your well-being comes first. Based on our rigorous research, we only recommend products that are worth considering. We always disclose any ads or partnerships with brands featured on our site.
Isagenix Collagen Elixir Review: Likely Effective But Extremely Overpriced
Isagenix Collagen Elixir is a one-of-a-kind product that is likely helpful for improving your skin health. However, we simply can't get over its unreasonable price.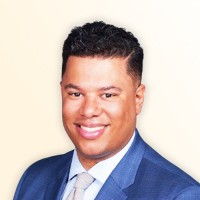 Medically Reviewed by
Anthony Dugarte, MD
Medical Reviewer
Anthony Dugarte, M.D., C.S.C.S. is a health and wellness writer and medical content reviewer. In addition to dedicating the last 8 years to medical research, Dr. Dugarte also has more than a decade of experience in strength and conditioning, nutrition, and rehabilitative exercise, as well as authoring and reviewing health and wellness-related content.

Key Takeaways (TL;DR)
Isagenix Collagen Elixir is a marine collagen supplement with several additional vitamins and botanicals designed to promote skin health and improve its appearance.
Its combination of ingredients and ready-to-drink form truly make this product unique. However, this uniqueness comes at an excessively high price.
Although a ready-to-drink form may offer convenience, using collagen powder is relatively simple. Liquid collagen offers no additional advantages over powdered collagen.
Most of the benefits of Collagen Elixir are likely due to its marine collagen content. Quite a few other high-quality supplements offer marine collagen at a fraction of the cost of Isagenix.
In addition, the return policy and shipping fees are not consumer-friendly. This is a typical flaw of MLM-based companies like Isagenix.
Bottom Line: Skip Isagenix and go with another reputable brand offering more price value and consumer-friendly policies (more on that soon).
What Isagenix Gets Right
Contains responsibly-sourced marine collagen in a likely effective dose
Provides a highly-absorbable form of collagen
Good source of vitamin C, biotin, and zinc
No added sugar
This product has a promising, but small clinical trial
Important Considerations
The exact amounts of other ingredients in this product are not provided, making it more challenging to evaluate how effective they are in this supplement
Not suitable for those who have fish allergies
No information was provided on third-party testing
Unfriendly return and shipping policies
Collagen supplementation requires consistent long-term use to be effective
Isagenix Collagen Elixir at a Glance
Isagenix Collagen Elixir is a ready-to-drink anti-aging supplement containing a unique formula of hydrolyzed marine collagen and several additional ingredients.
It's intended to help your body produce more collagen (which declines with age) to support and improve the health of your skin, leading to a visibly improved appearance.
Isagenix is a multi-level marketing (MLM) company that recruits independent consultants who receive commissions to sell their line of supplements and personal care products. The prices and claims of MLM supplements are often exaggerated.
We'll look at all the important factors below to help you understand what this product can (and can't) do for you.
Marine vs. Bovine Collagen: What Is the Difference?
Most popular brands contain collagen sourced from bovine, but they also add marine collagen into their product lines. Isagenix provides only marine collagen. However, the health benefits of bovine and marine collagen are virtually the same. Here are the distinct differences between bovine and marine-sourced collagen:
Marine collagen is sourced from fish.
Marine collagen absorbs 1.5 times more efficiently in your body than bovine. (1)
Marine collagen is considered cleaner than bovine, with less likelihood of contaminants.
Marine collagen is unsuitable for vegans or those who have allergies to any fish.
The Ingredients in Isagenix Collagen Elixir
Isagenix Collagen Elixir does contain ingredients that have been shown to help improve your skin health. Below we'll outline the ingredients and the research behind them.
Marine Collagen Blend
Isagenix Collagen Elixir's ingredient label lists wild-caught cod, pollock, and haddock as the collagen source. Collagen is a protein that provides structure to the skin. Loss of collagen is associated with visible signs of aging.
Marine collagen is sourced from fish and contains type I collagen, similar to the types of collagen found in humans and one of the most abundant types of collagen in the human body. (2, 3)
Research has found that collagen supplements are well tolerated with high absorption rates in humans. Several studies report desirable changes in the skin, including improved skin hydration, elasticity, and firmness, following several months of oral marine collagen supplementation. (4, 5)
Proprietary Blend
The proprietary blend contains goji extract powder, aloe vera juice powder, acerola berry extract, and chamomile extract. It does not list the amount of each ingredient in the blend, so it's hard to know exactly what you're getting and whether the studies behind them use the same amount as used in this blend.
Other Ingredients
Biotin: Considered a vitamin B7. There is no available research showing that biotin can help with improving skin health. However, studies show that you may experience stronger nail and hair growth if deficient in this vitamin. (12, 13)
Vitamin C: This product contains 50 mg of vitamin C. Research shows that vitamin C can help increase type I collagen production. (14)
Zinc: A nutrient present throughout our bodies that helps support our immune system. Supplementation with zinc is known to have many benefits. Specifically, studies have shown that zinc may play a role in collagen production. Additionally, studies have shown that zinc may help treat various inflammatory skin conditions, including acne, dermatitis, and diaper rash. (15, 16)
A Clinical Trial
In 2021, the company conducted a four-week clinical trial on Collagen Elixir using 60 subjects. The subjects were divided into two 30-person groups — one placebo and one control group (the actual group receiving the product).
After drinking 50 mL of Collagen Elixir daily for 4 weeks (which is the amount of each serving size), participants experienced an increase in collagen levels and improvements in facial collagen density, elasticity, and moisture. In addition, 70% of participants saw a reduction in wrinkles.
While promising, it's important to remember that the study was done on a small number of people, and more research should be done. This continues to affirm that the ingredients used in this supplement do have scientific research showing how effective they may be for skin health.
Collagen Elixir Is Safe
The ingredients used in Isagenix Collagen Exilixer are considered generally safe with very few side effects. However, this product contains fish, a common food allergen. It is not safe for anyone with a fish allergy to consume.
Anyone following a vegetarian or vegan diet should also skip this product.
Always speak to your doctor before starting this, or any new supplement.
Pricing: Outrageous, If You Ask Us
| | 10 Count | 30 Count | 40 Count | 60 Count |
| --- | --- | --- | --- | --- |
| Subscription | $47 | $141 | $179 | $240 |
| Preferred Customer | $54 | $162 | $205 | $276 |
| Regular Customer | $63 | $189 | $239 | $321 |
Isagenix's product return policy is not initially accessible throughout the website and is rather hard to find. And when you do find it (we had to perform a separate Google search to find some documentation), it's unclear what it entails.
Based on our understanding, you have 30 days from receiving the product to initiate a return. Then once you receive your RMA (return merchandise authorization), you'll need to ship the product back within seven days, after which you will receive your refund within 30 days, minus shipping costs. You will only be eligible for a return on a product you order for the first time. In other words, if you've ordered the same product before and then attempted to get a refund, you're unlikely to get one. Also, it's unclear if this return policy applies only to subscription-based or one-time purchase customers. Finally, whether you can get a refund on opened products is unclear.
Shipping is never free for any customer. If your order costs less than $50, you will be charged a ground shipping rate of $8.95. If greater than $50, you will pay $10.95 for shipping (or 8% of the order total, whichever is greater). With an active subscription, you will receive a flat rate of $9.95.
A preferred customer is not a subscription, but you get discounts on Isagenix's products. That will require you to register an account (which isn't that big of a headache, in our opinion).
Tip: Yes, the ingredients in this product may be helpful. So if you would still like to try this product, we recommend buying it from Amazon directly first to ensure a transparent return policy.
How Isagenix Collagen Elixir Compares to Alternatives
To give credit where it's due, Isagenix Collagen Elixir is a unique product. Still, we don't think there is enough benefit to justify the outrageous cost.
Here's how Collagen Elixir compares to several popular high-quality marine collagen brands, followed by our insights on picking the best product:
| | Isagenix Collagen Elixir | NeoCell Marine Collagen with Beauty Blend | Vital Proteins Marine Collagen | CodeAge Wild Caught Marine Collagen | Further Food Premium Marine Collagen |
| --- | --- | --- | --- | --- | --- |
| Form | Ready-to-drink liquid | Powder | Powder | Powder | Powder |
| Collagen Types | Type I | Types I and III | Types I and III | Types I and III | Types I, II, and III |
| Collagen Sources | Hydrolyzed fish collagen (wild-caught whitefish) | Hydrolyzed fish collagen (carp) | Hydrolyzed fish collagen (wild-caught whitefish) | Hydrolyzed fish collagen (wild-caught whitefish) | Hydrolyzed fish collagen (wild-caught codfish) |
| Sustainability | Sustainably sourced, Non-GMO | Non-GMO | Sustainably sourced, Non-GMO | Sustainably sourced, Non-GMO | Sustainably sourced, Non-GMO |
| Collagen Amount per Serving | 5 g | 8 g | 12 g | 9 g | 6.6 g |
| Additional Ingredients | Vitamin C, zinc, biotin, goji extract powder, aloe vera juice powder, acerola berry extract, chamomile extract | Hyaluronic acid, vitamins C, MSM | None | None | None |
| Third-Party Testing | No third-party information listed | Claims to be tested, but no recognized seal | Non-GMO Certified | Claims to be tested, but no recognized seal | Claims to be tested, but no recognized seal |
| One-Time Purchase Price | $189 (30 servings) | $29.99 (20 servings) | $39 (18 servings) | $49.99 (50 servings) | $29.99 (28 servings) |
| Price per Serving | $6.30 | $1.50 | $2.17 | $0.99 | $1.07 |
| Adjusted Price for 30-Day Supply | $141 | $45 | $65.10 | $29.99 | $32.1 |
| Return Policy | 30 Days (If eligible) | 60 Days | 30 Days | 30 Days | 30 Days |
| Purchase | Shop on Amazon | Shop Now | Shop Now | Shop Now | Shop Now |
Collagen supplements are typically sold in a powdered form. Some liquid collagen supplements are on the market, but very few are offered as a ready-to-drink beverage, like Isagenix.
However, despite what Isagenix claims, no scientific studies show that the liquid form of collagen offers any health benefit over the powdered form.
In fact, all the scientific research we've looked at used powdered collagen in their studies. In other words, we have not come across any research on liquid collagen supplementation.
Next, someone could say that Isagenix's product is convenient. And even though the convenience factor can't be denied, powdered collagen is very easy to use. The unflavored version could be easily dissolved into any beverage like tea and coffee, making it very simple to incorporate into a daily routine.
Lastly, we believe that most of the benefits of Isagenix Collagen Elixir come from its marine collagen content, not the other ingredients. And because alternative marine collagen brands cost significantly cheaper, we see no reason to spend the extra money on the additional ingredients of Isagenix.
All in all, we can't justify Isagenix's high price (unless you are involved in the MLM aspect of the company). Instead, we recommend the following:
For the highest-dosed marine collagen supplement: Vital Proteins Marine Collagen gets our vote here. Generally, studies show that a collagen dose of 2.5 g to 10 g is effective. However, a higher amount of collagen can lead to additional benefits.
For the best-value marine collagen supplement: CodeAge Wild Caught Marine Collagen and Further Food Premium Marine Collagen are both great choices. And because they don't contain any additional ingredients, you can increase the daily serving size if you want to consume more collagen. It would still be cost-effective compared to Collagen Elixir.
For marine collagen supplement with additional ingredients: NeoCell Marine Collagen with Beauty Blend contains evidence-based ingredients that could offer additional benefits for skin, hair, nails, and joint health. NeoCell comes at a significantly lower price than Isagenix.
Tip: Besides collagen peptides, our bodies require vitamin C, zinc, and copper to make collagen. These nutrients can be easily obtained from a balanced diet. Check out our guide here for more info.
Thanks for your feedback!
In a few words, please tell us how this article helped you today.
Please let us know how we can improve this article by selecting your concern below.
Thank You! We appreciate your feedback.
*
Please select at least one topic:
Please Note: We cannot provide medical advice. This feedback will help us continue improving your user experience on WellnessVerge.
Please Note: We cannot provide medical advice. This feedback will help us continue improving your user experience on WellnessVerge.
At WellnessVerge, we only use reputable sources, including peer-reviewed medical journals and well-respected academic institutions.
A Novel Enzymatic Method for Preparation and Characterization of Collagen Film from Swim Bladder of Fish Rohu (Labeo rohita)

:
https://file.scirp.org/Html/13-2701752_61421.htm

Marine Origin Collagens and Its Potential Applications

:
https://www.ncbi.nlm.nih.gov/pmc/articles/PMC4278207/

Collagen: The Fibrous Proteins of the Matrix

:
https://www.ncbi.nlm.nih.gov/books/NBK21582/

Hydrolyzed Collagen—Sources and Applications

:
https://www.ncbi.nlm.nih.gov/pmc/articles/PMC6891674/

Skin Antiageing and Systemic Redox Effects of Supplementation with Marine Collagen Peptides and Plant-Derived Antioxidants: A Single-Blind Case-Control Clinical Study

:
https://www.ncbi.nlm.nih.gov/pmc/articles/PMC4745978/

Goji Berries as a Potential Natural Antioxidant Medicine: An Insight into Their Molecular Mechanisms of Action

:
https://www.ncbi.nlm.nih.gov/pmc/articles/PMC6343173/

Efficacy of Vitamin C Supplementation on Collagen Synthesis and Oxidative Stress After Musculoskeletal Injuries: A Systematic Review - PMC

:
https://www.ncbi.nlm.nih.gov/pmc/articles/PMC6204628/

Effects of low‐dose Aloe sterol supplementation on skin moisture, collagen score and objective or subjective symptoms: 12‐week, double‐blind, randomized controlled trial

:
https://www.ncbi.nlm.nih.gov/pmc/articles/PMC7496846/

Acerola, an untapped functional superfruit: a review on latest frontiers

:
https://www.ncbi.nlm.nih.gov/pmc/articles/PMC6098779/

Chamomile: A herbal medicine of the past with bright future

:
https://www.ncbi.nlm.nih.gov/pmc/articles/PMC2995283/

A Comprehensive Study of Therapeutic Applications of Chamomile - PMC

:
https://www.ncbi.nlm.nih.gov/pmc/articles/PMC9611340/

A Review of the Use of Biotin for Hair Loss - PubMed

:
https://pubmed.ncbi.nlm.nih.gov/28879195/

A 3-Month, Randomized, Double-Blind, Placebo-Controlled Study Evaluating the Ability of an Extra-Strength Marine Protein Supplement to Promote Hair Growth and Decrease Shedding in Women with Self-Perceived Thinning Hair

:
https://www.hindawi.com/journals/drp/2015/841570/

Efficacy of Vitamin C Supplementation on Collagen Synthesis and Oxidative Stress After Musculoskeletal Injuries: A Systematic Review - PubMed

:
https://pubmed.ncbi.nlm.nih.gov/30386805/

Zinc may increase bone formation through stimulating cell proliferation, alkaline phosphatase activity and collagen synthesis in osteoblastic MC3T3-E1 cells - PMC

:
https://www.ncbi.nlm.nih.gov/pmc/articles/PMC2981717

Effects of Zinc Supplementation on Inflammatory Skin Diseases: A Systematic Review of the Clinical Evidence - PubMed

:
https://pubmed.ncbi.nlm.nih.gov/31745908/