Evidence Based Research
Our editorial team is made up of expert registered dietitians with extensive, real-world clinical experience who are highly trained in evaluating clinical research.
Bio-X4 Review: A Supplement to Aid Your Digestive System and Metabolism
Bio-X4 is a comprehensive dietary supplement for digestion and metabolism that may be worth trying if you have issues like gas and bloating or would like a smaller waistline.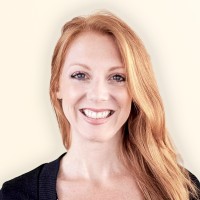 Medically Reviewed by
Natalie Olsen, MS, RDN, LD, ACSM-EP
Registered Dietitian, Certified Exercise Physiologist
Natalie is a registered dietitian, functional medicine practitioner and certified exercise physiologist with over 15 years experience in the health and wellness industry and holds a Master's degree in Human Nutrition and Functional Medicine through a collaborative program provided by the University of Western States and the Institute of Functional Medicine.
WellnessVerge is reader-supported. When you make a purchase through links on this page, we may earn a commission. Learn More

Pros

Ingredients have established benefits for digestion and metabolism.
Quality tested by a third-party.
You can try it for three months and get a full refund if unsatisfied.

Cons

You need to take it three times a day, and it might take 60 days before you notice any benefits.
Uses proprietary blends making the doses of each ingredients unknown.
Could be expensive to some.
Bio-X4 from Nucific is a dietary supplement designed to support the digestive system and boost metabolism.
Overall, customers seem happy with the product and say it helps them stay regular and gain a better handle on unhealthy food cravings.
However, the cost of Bio-X4 might make you think twice before shelling out the cash for this pricey product.
This review covers the supplement's combination of ingredients and its safety to determine if it's worth a try.
What Is Bio-X4?
Bio-X4 is a supplement that supports different aspects of the digestive process.
It has digestive enzymes to break down food, probiotics to improve digestion and bowel movements, and other ingredients, including green tea extract and Slimaluma, that may speed up the metabolism and prevent fat gain.
Bio-X4 works by combining these ingredients to support the digestive system and help boost metabolism.
Enzymes are an important part of optimal digestion, and our bodies naturally produce various enzymes, including lipase and amylase. (1)
There are many different enzymes, but Bio-X4 includes amylase, bromelain, and lipase, which help break down carbohydrates, proteins, and fats, respectively.
Bromelain, however, is not produced by the body but is an enzyme found in pineapple. It has a few medicinal uses and is often used as a digestive enzyme or an anti-inflammatory product. (2)
The probiotics in Bio-X4 support the lower gastrointestinal tract. Probiotics are bacteria found in certain foods, beverages, and supplements.
These bacteria feed off the fiber and carbohydrates we eat and help promote regular bowel movements and digestion.
One purpose of ingesting probiotics in a supplement like Bio-X4 is to replace "bad bacteria" in the gut with more beneficial strains. (3)
The green tea extract used in Bio-X4 is 50% EGCG, which stands for epigallocatechin gallate. EGCG is a bioactive polyphenol, a plant compound that's good for human health.
One of EGCG's benefits includes its "anti-obesity" effects, as it increases hormones related to fat metabolism. (4)
Slimaluma, the last ingredient in Bio-X4, is a patented product made from the plant Caralluma Fimbriata.
The makers of Bio-X4 say Slimaluma reduces unhealthy food cravings, helping control appetite and reduce body weight. However, the findings on this effect are mixed. (5, 6)
Taking this supplement with each meal is supposed to change how your body digests food for the better.
So, previous "trouble foods" can pass through your system more efficiently, meaning you have regular bowel movements and fewer unpleasant symptoms like gas and bloating.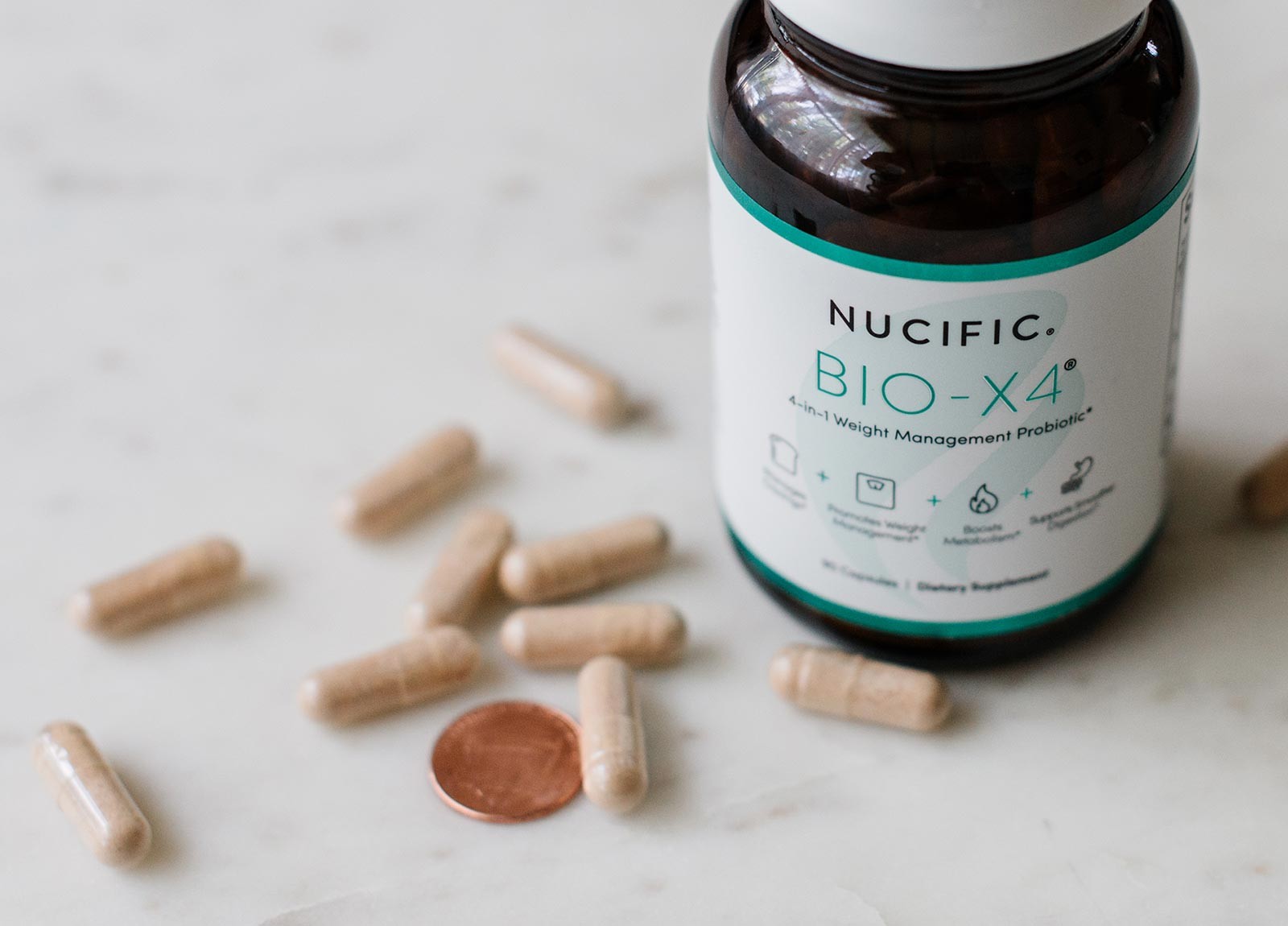 Does BIO-X4 Work? We Evaluated the Claimed Benefits
The claims for Bio-X4 appeal to anyone with bloating or other digestive issues.
If you struggle with diarrhea, constipation, heartburn, and cravings for unhealthy food, you might be excited about the promises made by Bio-X4.
It's also touted as an easy route to weight loss.
Bio-X4 sounds impressive, but here's how these claims hold up under scrutiny.
Manages Cravings
The manufacturers of Bio-X4 credit the ingredient Slimaluma for managing "junk" cravings. And several reviewers have noted fewer cravings for bread, carbs, and sweets after taking Bio-X4.
Slimaluma (Caralluma Fimbriata) is a popular medicinal plant traditionally known as an appetite suppressant.
A randomized, placebo-controlled trial tested Caralluma Fimbriata extract (Slimulina) on 83 adults for 16 weeks. Participants in the placebo group gained weight during the study period, but those on the supplement did not. (7)
The supplemented group also naturally ate less than the placebo group. Researchers concluded that these effects were likely caused by Caralluma Fimbriata's effect on controlling appetite. (8)
However, a review and meta-analysis of 7 different studies on 368 people showed that Caralluma Fimbriata extract had no significant changes on appetite. (9)
Summary
Slimaluma in Bio-X4 may help control appetite for some people.
Promotes Weight Loss
Studies support Caralluma Fimbriata's ability to help the body burn stored body fat and promote weight loss. (7)
In the controlled trial on Caralluma Fimbriata extract, the supplemented group decreased waist circumference by 2.7 centimeters (approximately 1 inch) compared to a slight gain in those who did not take the extract. (6)
Another ingredient in Bio-X4, green tea extract, improves the body's ability to break down body fat during steady-state exercise. (10)
In a randomized controlled trial, 12 weeks of green tea extract supplementation led to significant weight loss compared to placebo. Participants also experienced additional health benefits, like lower cholesterol. (11)
It's worth noting that an order of Bio-X4 also comes with a recipe book and food journal. These items could enhance weight loss results and accountability rather than just taking the pills.
Summary
Bio X4 may help your body burn fat more efficiently during exercise and help reduce waist circumference.
Dig Deeper: Can Probiotics Help You Lose Weight?
Supports Smoother Digestion
The digestive enzymes and probiotics in Bio-X4 are responsible for its digestive health claims.
Digestive enzymes indeed help break down food. However, most healthy people produce enough digestive enzymes and don't require a supplement.
An FDA-approved prescription is available for those who need to take digestive enzymes. (1)
Since Bio-X4 isn't FDA-approved, it's hard to verify whether its digestive enzymes provide additional benefits in healthy people.
Research shows that probiotics are generally beneficial for digestive symptoms such as diarrhea and constipation and may help with various conditions such as irritable bowel disease and irritable bowel syndrome. (12, 13)
Bio-X4 customers have commented that the supplement has helped with regularity and bloating.
Summary
The digestive enzymes and probiotics in Bio-X4 support the digestive system. Many people notice positive effects on digestion after taking the supplement for a few weeks.
Boosts Metabolism
There's evidence that green tea extract has metabolism-boosting effects, promoting fat breakdown and stimulating fat-burning by producing body heat. (14)
There are no clear dosing guidelines for EGCG, but studies have shown a wide range of doses between 100–856 milligrams for boosting metabolism. (14, 11)
The amount of EGCG (green tea extract) in Bio-X4 should be sufficient to offer benefits. A day's worth of Bio-X4 contains 150–300 milligrams of EGCG (depending if you take one or two pills with each meal).
Summary
Bio-X4 offers benefits for a faster metabolism.
The Evidence Score
Here is our score, based on scientific evidence, of how likely BIO-X4 will be effective for its claimed benefits:
Manages cravings

4

/5
Promotes weight loss

4.5

/5
Supports smoother digestion

4.5

/5
Boosts metabolism

4.5

/5
Bio-X4 Side Effects and Safety
The ingredients in Bio-X4 are unlikely to cause significant side effects, but you may notice some digestive changes when you first start taking it.
Since digestive enzymes and probiotics help your body digest food more efficiently, you may be heading to the bathroom more frequently.
Probiotics are generally considered safe, and more and more research is being done on specific strains and doses. The strains found in Bio-X4 are unlikely to cause harm. (15)
People with a compromised immune system could be at risk of harmful effects from probiotics. (3)
If you have a compromised immune system, it is best to speak with your healthcare provider before taking supplements like Bio-X4.
The amount of green tea extract in Bio-X4 is considered safe and unlikely to cause adverse side effects.
According to the European Food Safety Commission, supplements with less than 800 milligrams of ECGC from green tea extract are unlikely to cause a problem. (16)
Each capsule of Bio-X4 has 100 milligrams of green tea extract with 50% ECGC. Therefore, even taking the maximum dose of six pills per day would provide 300 milligrams of ECGC (which is well within the safe limit).
Green tea extract may interfere with certain medications, so always speak with your doctor before adding a supplement that includes it as an ingredient. (17)
A review of several studies using the herbal extract found in Slimaluma reported the main side effects as constipation, diarrhea, nausea, and rashes. (5)
It's best not to experiment with dietary supplements while pregnant or nursing unless specifically recommended by your healthcare provider.
People with diabetes should also use caution with supplements and let their doctor know before taking Bio-X4.
Summary
Bio-X4 is a generally safe supplement unlikely to cause lasting or serious side effects. However, people with a weakened immune system, diabetes, pregnancy, or nursing may want to avoid it.
Dosage and Ingredients
The recommended dose of Bio-X4 is one capsule, three times per day, with meals. However, the manufacturers say you can up your intake to two capsules per meal, not to exceed six total daily capsules.
Each capsule contains the probiotic blend, the digestive enzyme blend, the weight management blend, and the craving control blend.
Probiotic Blend, 4 billion CFU
CFU stands for a colony-forming unit, which counts as one live bacterial population of cells during manufacture.
The probiotic blend includes these two general types of bacteria and specific strains;
Lactobacillus Blend: L. acidophilus, L. rhamnosus, and L. plantarum
Bifidobacterium Blend: B. lactis and B. animalis
Digestive Enzyme Blend, 43 mg
You'll find 43 milligrams combined of:
The bromelain comes from pineapple, and the other two enzymes are sourced from fungus.
Weight Management Blend, 100 mg
The weight management blend is 100 milligrams of green tea extract with 50% of the active compound EGCG.
Cravings Control Blend, 166 mg
The cravings control blend is a trademarked product from the plant Caralluma Fimbriata. The Bio-X4 makers call this formula Slimaluma.
Inactive Ingredients
Vegetable cellulose
Microcrystalline cellulose
Stearic acid
Silica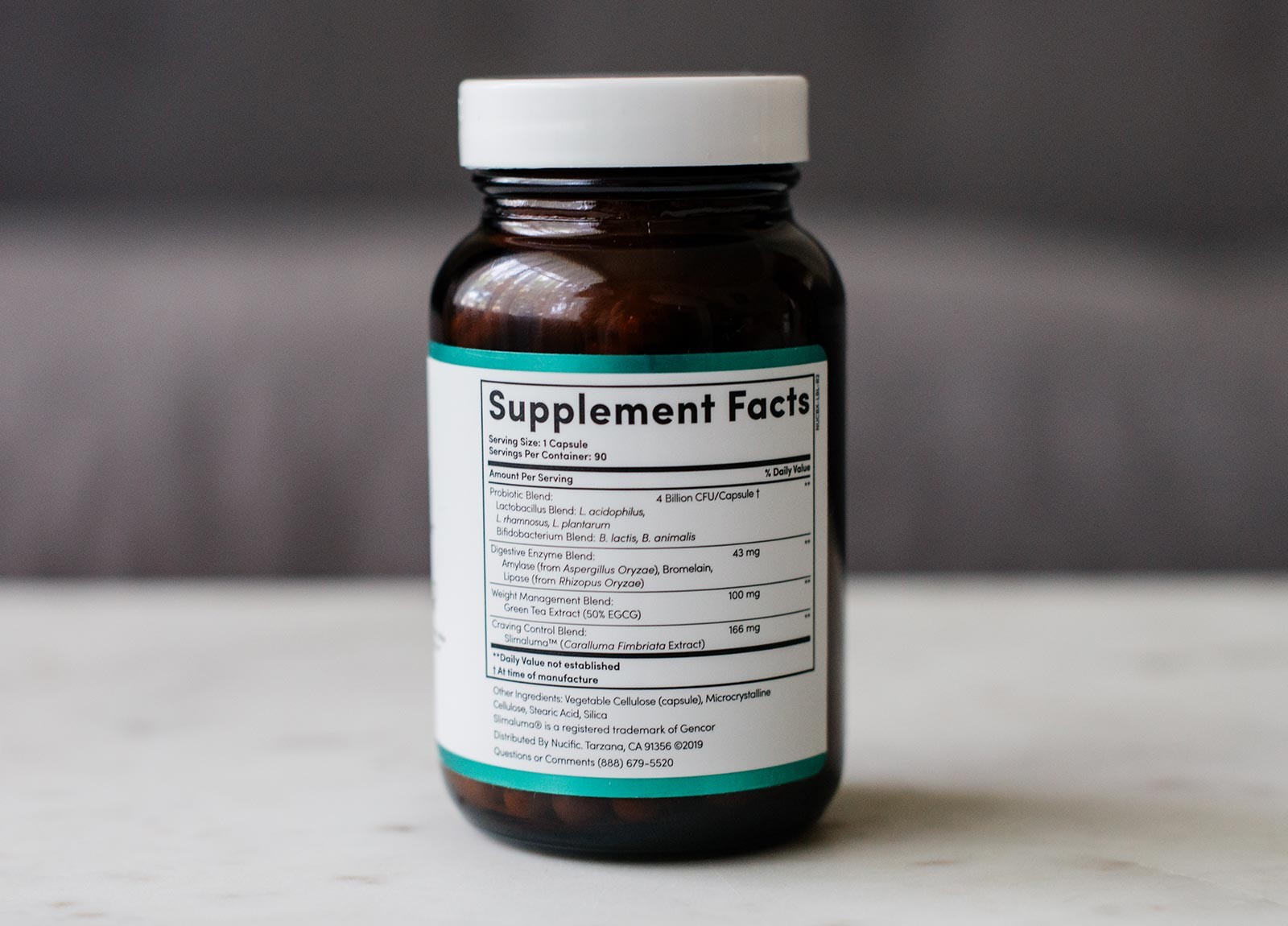 Cost and Where to Buy
One 30-day supply bottle of BIO-X4 costs $99 plus tax. Each bottle contains 90 capsules.
If you'd rather try it for a full three months, you can save 12% and get three bottles for $261.36.
For the biggest net savings, you can buy a six-month supply at $487.08. The six-month supply breaks down to $81.18 per month.
Shipping is free in the US for any purchases over $50.
Additionally, while the prices above are the standard prices on the brand's website without any discounts applied, you can get the following discounted prices through their separate promo pages and as first-time customers:
| Quantity | Promo Price | Regular 1-time Purchase |
| --- | --- | --- |
| 1 Bottle | $49 | $99 |
| 3 Bottles | $129 | $261.36 |
| 6 Bottles | $240 | $487.08 |
If you're unhappy with Bio-X4, you can return it for a full refund within 90 days. The 90-day refund guarantee states that you can use up all the product before making your decision and send back the empty bottle for your money back.
Bio-X4 is only available through Nucific's website. You can't purchase it in stores or on third-party sites.
How Bio-X4 Compares to Alternatives
Nucific Bio-X4
Life Extension Enhanced Super Digestive Enzymes and Probiotics
Enzymedica Digest Gold Probiotics
Cost for a 1-Month Supply

$99

$21

$60.99

Available Discounts

Coupon codes are available on the web for up to 50% off.

Lower net cost for purchasing a higher quantity.

Save 7% on 2+ bottles and 14% on 4+ bottles

Save 20% when you subscribe

Return Policy
Can return it after 90 days for a full refund even if you used all the product.
Return any product within 12 months for a refund or store credit (unclear if refunds apply to a product that's been used).
Full refund (minus shipping) within 30 days if you provide the receipt.
Main Ingredients

5 Strains of Probiotics (4 billion CFU), 3 Digestive Enzymes, Green Tea Extract, and Camulluna Fibriata (herb)

1 Strain of Probiotics (1 billion CFU), 10 Digestive Enzymes, and "Prebiotics" (to feed the bacteria)

9 Strains of Probiotics (500 million CFU) and 13 Digestive Enzymes

Benefits

Improves Digestion, Raises Metabolism

Promotes Better Digestion, Promotes Nutrient Absorption

Enhances Digestion, Enhances Immunity, Enhances Energy Levels

Third-Party Quality Tested
Yes
No, in-house quality testing only
No, not mentioned by the manufacturer
Allergen and Special Diet Considerations

Allergen-Free, Gluten-free

Non-GMO, Vegetarian

Vegetarian, Dairy-Free, Gluten-Free, Non-GMO, Soy-Free
Summary
You can find probiotic and digestive enzyme blends for less money than Bio-X4, but they don't have additional "metabolism-boosting" ingredients. Also, the probiotic content is lower in cheaper products, and you're less likely to see third-party testing.
The Bottom Line
BIO-X4 contains researched ingredients that may provide digestion benefits. Some people may benefit from taking it – especially when taken to support a healthy lifestyle.
The supplement may not work immediately, but if you give it a couple of months, you can see its full potential.
Most reviewers like how it reduces bloating and cravings for sweets, but not too many people report significant weight loss.
The price may be high for some, but worth it if it solves your digestive concerns.
If you'd like to see how Bio-X4 works for you, you should start with a 90-day supply. After all, the manufacturers advise that it can take three months of consistent use before you see the full benefits.
You may need to keep it in plain sight at the dining table or set a reminder on your phone to remember to take it with each meal.
After you get in the habit of taking Bio-X4 three times a day, pay attention to how you feel.
If you're getting to the end of your last bottle and are disappointed with the effects, contact the manufacturer about returning the empty bottles for a refund.
Always speak to your medical care provider before taking any supplement, especially if you have concerns about digestion.
Thanks for your feedback!
In a few words, please tell us how this article helped you today.
Please let us know how we can improve this article by selecting your concern below.
Thank You! We appreciate your feedback.
*
Please select at least one topic:
Please Note: We cannot provide medical advice. This feedback will help us continue improving your user experience on WellnessVerge.
Please Note: We cannot provide medical advice. This feedback will help us continue improving your user experience on WellnessVerge.
At WellnessVerge, we only use primary references for our articles, including peer reviewed medical journals or well-respected academic institutions.
Digestive Enzymes and Digestive Enzyme Supplements | Johns Hopkins Medicine

:
https://www.hopkinsmedicine.org/health/wellness-and-prevention/digestive-enzymes-and-digestive-enzyme-supplements

Bromelain – NIH

:
https://www.nccih.nih.gov/health/bromelain

Probiotics: What You Need To Know – NIH

:
https://www.nccih.nih.gov/health/probiotics-what-you-need-to-know

Effects of green tea extract on overweight and obese women with high levels of low density-lipoprotein-cholesterol (LDL-C): a randomised, double-blind, and cross-over placebo-controlled clinical trial | BMC Complementary Medicine and Therapies | Full Text

:
https://bmccomplementmedtherapies.biomedcentral.com/articles/10.1186/s12906-018-2355-x

The use of Caralluma fimbriata as an appetite suppressant and weight loss supplement: a systematic review and meta-analysis of clinical trials - PubMed

:
https://pubmed.ncbi.nlm.nih.gov/34758791/

The effect of an orally-dosed Caralluma Fimbriata extract on appetite control and body composition in overweight adults - PMC

:
https://www.ncbi.nlm.nih.gov/pmc/articles/PMC7991653/

Delving the Role of Caralluma fimbriata: An Edible Wild Plant to Mitigate the Biomarkers of Metabolic Syndrome

:
https://www.hindawi.com/journals/omcl/2022/5720372/

The effect of an orally-dosed Caralluma Fimbriata extract on appetite control and body composition in overweight adults - PubMed

:
https://pubmed.ncbi.nlm.nih.gov/33762661/

The use of Caralluma fimbriata as an appetite suppressant and weight loss supplement: a systematic review and meta-analysis of clinical trials | BMC Complementary Medicine and Therapies | Full Text

:
https://bmccomplementmedtherapies.biomedcentral.com/articles/10.1186/s12906-021-03450-8

Nutrients | Free Full-Text | The Impact of Decaffeinated Green Tea Extract on Fat Oxidation, Body Composition and Cardio-Metabolic Health in Overweight, Recreationally Active Individuals | HTML

:
https://www.mdpi.com/2072-6643/13/3/764/htm

Therapeutic effect of high-dose green tea extract on weight reduction: A randomized, double-blind, placebo-controlled clinical trial - PubMed

:
https://pubmed.ncbi.nlm.nih.gov/26093535/

Probiotics: What is it, Benefits, Side Effects, Food & Types

:
https://my.clevelandclinic.org/health/articles/14598-probiotics

Probiotics and Gastrointestinal Conditions: An Overview of Evidence from the Cochrane Collaboration - PMC

:
https://www.ncbi.nlm.nih.gov/pmc/articles/PMC5683921/

The Anti-Obesity and Health-Promoting Effects of Tea and Coffee - PMC

:
https://www.ncbi.nlm.nih.gov/pmc/articles/PMC8820582/

Probiotics - Health Professional Fact Sheet

:
https://ods.od.nih.gov/factsheets/Probiotics-HealthProfessional/

Scientific opinion on the safety of green tea catechins – EFSA

:
https://efsa.onlinelibrary.wiley.com/doi/10.2903/j.efsa.2018.5239

Drug Interactions between green tea and simvastatin – Drugs.com

:
https://www.drugs.com/drug-interactions/green-tea-with-simvastatin-2375-0-2067-0.html