Why You Can Trust Us
Every article and review on WellnessVerge is thoroughly researched and fact-checked by licensed health professionals. Our editorial team is made up of registered dietitians and medical doctors.
Every piece of content is also medically reviewed to ensure accuracy and alignment with sound scientific evidence and medical consensus. We only use peer-reviewed journals and reputable medical sources to form our conclusions and recommendations.
We operate with total editorial independence, and our editorial policies ensure that your well-being comes first. Based on our rigorous research, we only recommend products that are worth considering. We always disclose any ads or partnerships with brands featured on our site.
8 Principles from a Dietitian That Will Help You Find a Diet That's Right for You
When searching for a diet to follow, choose one that promotes accountability, has variety in food choices, focuses on whole foods, and is sustainable for your lifestyle. Together these steps can help you successfully achieve your health goals.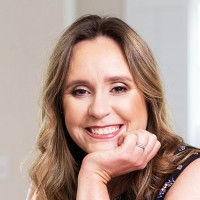 Medically Reviewed by
Ana Reisdorf, MS, RD
Registered Dietitian Nutritionist
Ana Reisdorf is a registered dietitian nutritionist with 14 years of experience in the field of nutrition and dietetics. She graduated from UCLA in 2002 with a degree in psychology and women's studies and completed her master's degree from Central Michigan University in 2010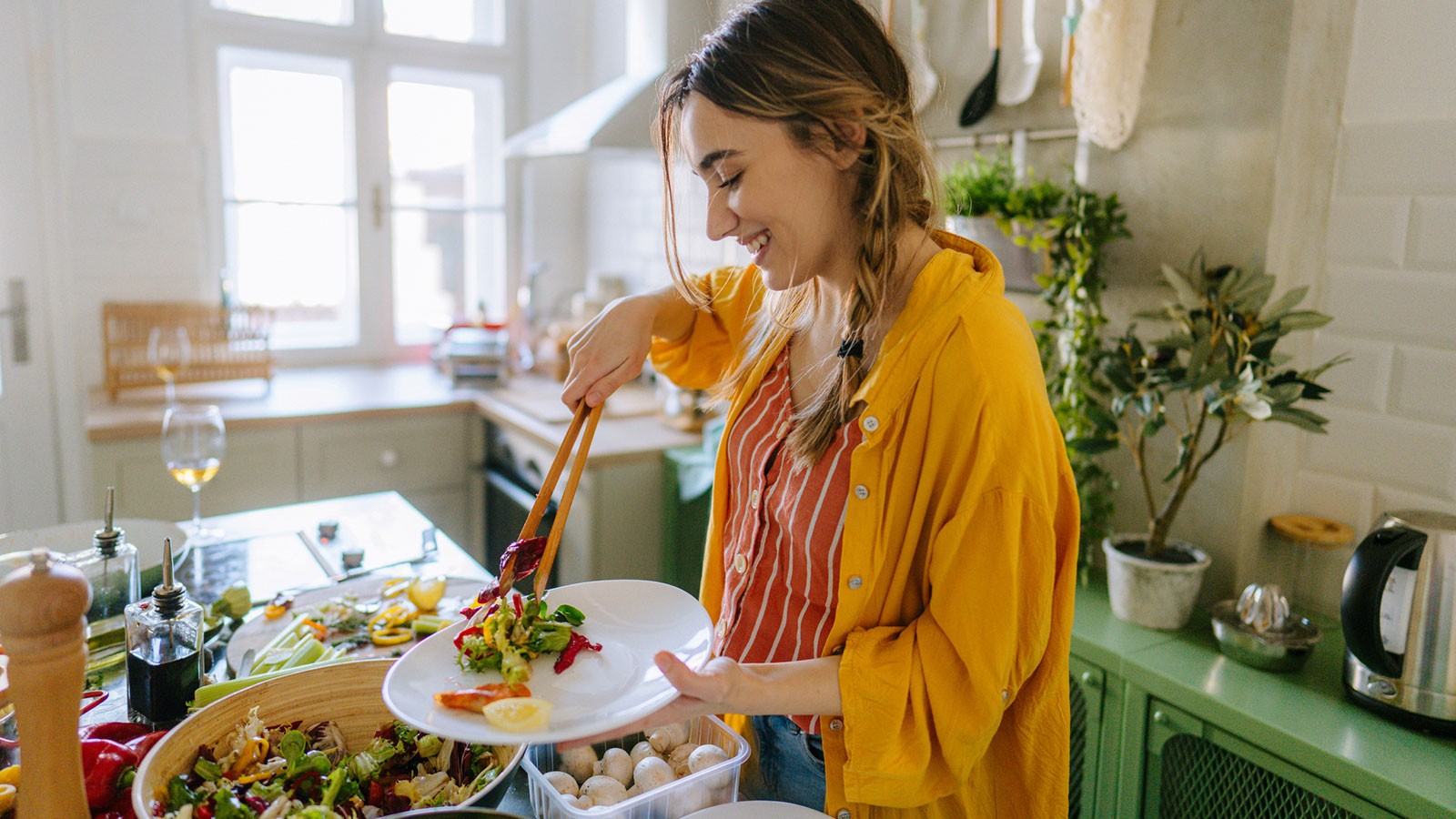 If you're reading this article, it likely means that you are interested in unlocking a great strategy to find the diet that is best for you.
There are so many diets out there that it can be tough to make a decision on which one to follow. Many popular dieting companies say that their system is the most effective on the market, but is that the case?
Not all diets may be appropriate for your individual needs and lifestyle.
You are the expert on your own body and life, so it is essential that you center your personal needs and preferences to determine what diet you choose.
Here are some tips to follow when choosing the best diet plan for you.
1. Examine Your Reasons for Starting a Diet
Understanding why you want to start a diet can help determine which one to choose.
Ask yourself, are you looking to reach body goals, improve a chronic condition, or do you generally want to be healthier?
Perhaps none of these reasons are the motivation behind why you want to start a diet. Your reasons for starting a diet may be more social in nature instead of for personal benefit.
You may want to start a new diet because someone you know is on one, you heard about a new and popular fad diet, or you may feel pressured to be on a diet because you don't fit some elusive "ideal."
Once you've figured out why you want to start a diet, you can start looking at diets that align with your overall goals.
Put It Into Action
Start a journal!
Journaling about why you want to start a diet can help you determine your motivations and long-term health goals.
It can also help you write out the feelings that you have associated with dieting. If you have many negative emotions associated with dieting, perhaps a different approach to health and wellness is better suited for your wellbeing.
2. Determine the Level of Accountability You Need
Studies show that having accountability while working towards a health goal increases your motivation and the likelihood of successfully achieving that goal. (1)
Think about how much accountability you need – are you a self-starter, or do you need a little push in the right direction to start making changes?
Not all diet companies offer the same level of accountability in their programs.
Some companies offer individual or group health coaches to their clients. The health coaches may be medical professionals like doctors and dietitians, certified personal trainers, or health coaches trained by the company.
Most diet companies will offer community support through social media or a small cohort of people you can share your experiences with throughout the program.
If you're a highly motivated individual who likes to DIY your diet, perhaps your accountability may come from using an app or tracker to self-monitor your progress.
Either way, find a diet with the best accountability option suited to your needs.
Put It Into Action
Consider where you are in your health journey and your social needs for accountability.
If you have questions or don't understand a lot about what a healthy lifestyle is, perhaps a program with coaching is best for you.
If you're looking for more social support, then a program that has a community you can interact with may be better for you.
Highly motivated people who are knowledgeable about wellness or have social anxieties may do better with an app.
3. Avoid Diets That Force You to Give Up Multiple Food Groups
You don't have to give up entire food groups to lose weight or be healthy. In fact, it's better that you don't.
Diets that require restrictions of food groups are less likely to be sustainable, and certain fad diets may increase the likelihood of nutrient deficiencies if followed long-term. (2)
In finding which diet is best for you, look for plans that encourage regular intake of a variety of nutrient-dense foods. I would be suspicious of diets that excluded nutrient-dense foods for arbitrary reasons to meet certain calorie goals.
Fruits, vegetables, protein, whole grains, and healthy fats all have a role in providing the nutrition that we need.
Put It Into Action
Certain diet companies can hide restrictive eating behind coded words.
Be cautious of diets that have long lists of "Foods to Avoid" primarily from one food group, diet plans that don't promote balanced meals, and meal plans that offer limited options.
4. Consider the Financial Investment You Want to Make
A diet plan should be sustainable for both your body and your wallet.
Contrary to what some may believe, the cost of a diet program does not necessarily determine a program's effectiveness.
Take time to read through what a diet program provides and see if it is worth the cost. Do you get access to a coach, program-specific foods, exercise programs, medications, or other perks?
You should also read the fine print and see if a diet has any hidden costs that may not be obvious at first.
Additional costs may include shipping and handling, monthly subscriptions, extra services or products, and even additional grocery costs.
Diets that rely on meal replacements, pre-packaged foods, supplements, or detoxes tend to be costly long-term, especially if you have to purchase separate foods for your family.
Put It Into Action
Before you choose a new diet program, check your monthly expenses and budget.
Calculate the maximum you are willing (and able) to spend on an expense like a diet program and hold yourself to not exceeding that number.
This can help narrow your search to plans that are affordable for your budget.
5. Assess How Much Time You Want to Dedicate to a Diet Daily
Starting a diet involves some time investment in order to be effective.
Think about your daily schedule. Do you have time to cook, participate in coaching sessions, exercise, and grocery shop most days? Or is your life so busy that you feel lucky when you're able to sit down and eat a meal?
If you have many responsibilities that keep you busy throughout the day, a diet plan that requires a rigorous meal schedule and frequent cooking may not be for you.
A plan that instead relies on meal replacements or pre-packaged meals can be a quick and easy way to get your nutrition (and creates extra time for you to get active).
Put It Into Action
Check the websites of potential diet programs to see the expectations for consumers.
You may be required to do homework, participate in sessions, do specific workouts, and do other daily tasks throughout the program.
Make a mock schedule to see where you could realistically fit the program's requirements into your day.
If the schedule doesn't seem feasible in any way, even with shifting your existing commitments, then that diet may not be right for you.
6. Find a Diet That Includes Foods You Like
Simply put, a diet should have foods that you will actually like eating. It seems like a cruel and unusual punishment to go on a diet devoid of flavors or foods you enjoy for up to months on end.
Subsisting on unappealing or unappetizing food will likely make it more challenging to have any desire to continue on a diet, even if it may lead to results.
If eating foods from your cultural traditions is important, you should have a diet that allows for customization and flexibility to meet your needs.
Check diet plans and supplement ingredients to see if the program is compatible with your other dietary preferences and restrictions. If you choose a diet plan that offers pre-packaged foods, this is especially important to consider.
Do they offer kosher or halal options? Can you get a wide selection of foods that are gluten-free or allergen-friendly? And what about vegetarian and vegan options?
These are all points to consider when finding a diet; otherwise, your options could be severely limited or not even compatible with the diet at all.
Put It Into Action
For diets that focus on meal replacements and pre-packaged meals, check to see what they have to offer.
You can call the Customer Service lines of different brands to learn more about the products they offer and if they fit into your food needs.
If you want to try out a different kind of diet, see if it allows customization of meals by providing flexible guidelines.
7. Focus on Whole Foods Instead of Pricey Supplements and Detoxes
Supplements and detoxes don't teach you how to create long-term healthy lifestyles. Read that again.
Integrating some supplements and meal replacements may help kick-start your path toward a healthy diet, but it shouldn't be the focal point of your wellness journey.
You should look for a diet that focuses on teaching you about nutrition and wellness principles that you can take with you, even after finishing the program.
Many diets that primarily focus on drinking shakes and doing detoxes are typically for short-term use only. They can help you lose weight quickly, but eating in this manner should not be done long-term.
If you want to find the best diet for you, choose one that focuses on eating whole foods. Instead of spending money on supplements and detoxes, you can shop for healthy foods the entire household can use.
Put It Into Action
If most of your meals on a potential diet are shakes, detoxes, or generic meal replacements, you should be questioning what you'll learn and what happens when you've stopped taking the company's supplements.
A diet that is nearly completely reliant on the brand's food line should be a red flag because it means you'll likely have to stay dependent on their foods to maintain any weight losses.
8. Consult a Professional
When in doubt, speak with a professional to see if starting a specific diet is appropriate for you.
People with certain medical conditions or a history of yo-yo dieting may not be appropriate for a commercial dieting program.
A professional like a registered dietitian can help you identify healthy eating patterns that don't have to rely on restrictive eating and diet culture.
They can work with you to individualize a plan of care to meet your needs, identify goals and actions to improve your health, and give you additional insight into a healthy lifestyle.
Put It Into Action
If you're interested in speaking with a professional about your nutrition and health goals, you can talk with your doctor about a referral for a dietitian.
Other professionals who can help meet your health goals include certified personal trainers and other credentialed health professionals.
The Bottom Line
Finding the best diet that works for you takes consideration and planning to be successful.
A plan that isn't too extreme, incorporates a variety of foods and flavors, provides opportunities for accountability, and is overall sustainable is likely to be followed for a more extended period of time.
There are inherent flaws in the concept of dieting and its ability to create long-term change.
A meta-analysis of popular diets found that weight loss and cardiovascular benefits from diets largely disappeared after 12 months. (3)
This means that, after a year, most diets were pretty much equal in their benefits. So choose a diet that is sustainable and easy to follow.
Crash diets, yo-yo diets, or other types of diets that severely restrict calories and macronutrient intake (fat, protein, carbohydrates) can slow down metabolism and contribute to other conditions. (4)
Healthy eating is achievable without necessarily going to a commercial diet approach.
Eating patterns such as MyPlate, the Mediterranean Diet, and DASH, all been thoroughly researched and can be easily customized to meet your personal needs.
If you are interested in an individualized approach to discover the best nutrition plan for your health, please speak with a registered dietitian nutritionist who can help you determine how to adjust your diet to your needs.
Checklist: How to Pick the Best Diet
Trying to evaluate the best diet for you? Use our handy checklist to help guide your decision.
1. What is your reason for choosing this diet?
Do you want to be healthier?
Lose weight?
Improve a chronic condition?
Other reason?
2. What level of accountability do you need?
Are you able to motivate yourself?
Do you thrive in a group?
Do you prefer individualized support?
3. Does the diet make you give up too many food groups?
4. What financial investment are you willing to make?
5. How much time are you willing to spend on food prep and other diet-related tasks?
6. Does the diet include foods you like?
7. Is the diet flexible? Can it be modified to align with dietary restrictions or preferences?
8. Does the diet include supplements?
9. Is the diet sustainable long-term?
Thanks for your feedback!
In a few words, please tell us how this article helped you today.
Please let us know how we can improve this article by selecting your concern below.
Thank You! We appreciate your feedback.
*
Please select at least one topic:
Please Note: We cannot provide medical advice. This feedback will help us continue improving your user experience on WellnessVerge.
Please Note: We cannot provide medical advice. This feedback will help us continue improving your user experience on WellnessVerge.
At WellnessVerge, we only use reputable sources, including peer-reviewed medical journals and well-respected academic institutions.