WellnessVerge is reader-supported. We may earn a commission when you make a purchase through the links on this page. Learn more about our process here.
Why You Can Trust Us
Every article and review on WellnessVerge is thoroughly researched and fact-checked by licensed health professionals. Our editorial team is made up of registered dietitians and medical doctors.
Every piece of content is also medically reviewed to ensure accuracy and alignment with sound scientific evidence and medical consensus. We only use peer-reviewed journals and reputable medical sources to form our conclusions and recommendations.
We operate with total editorial independence, and our editorial policies ensure that your well-being comes first. Based on our rigorous research, we only recommend products that are worth considering. We always disclose any ads or partnerships with brands featured on our site.
Relizen Review: Is It Safe and Effective? A Comprehensive Look
Relizen is a hormone-free supplement designed to give menopausal women some relief from hot flashes and night sweats. It has the potential as a good option for relief without the worries of severe side effects when compared to phytoestrogen-based supplements.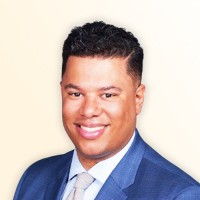 Medically Reviewed by
Anthony Dugarte, MD
Medical Reviewer
Anthony Dugarte, M.D., C.S.C.S. is a health and wellness writer and medical content reviewer. In addition to dedicating the last 8 years to medical research, Dr. Dugarte also has more than a decade of experience in strength and conditioning, nutrition, and rehabilitative exercise, as well as authoring and reviewing health and wellness-related content.

Pros

Does not contain phytoestrogens
Processed to remove allergens from pollen
May improve other menopausal symptoms in addition to hot flashes

Cons

No return policy available
Most studies on active ingredients are observational instead of a randomized trial
No third-party testing
What Is Relizen?
Relizen is a plant-based and hormone-free supplement designed to reduce hot flashes and night sweats in menopausal women.
Hot flashes are an extremely common symptom of menopause. Approximately 55% of women experience hot flashes during perimenopause. This prevalence increases to 85% of women once they are fully menopausal. (1)
These hot flashes occur when the blood vessels in the peripheral vascular system (think arms, hands, legs, and feet) excessively dilate and cause a rapid increase in blood flow and temperature. Night sweats are simply hot flashes that occur at night.
A hot flash usually lasts between 1–5 minutes and can cause feelings of anxiety, sweating, heat sensations, flushing, and chills.
For some women, hot flashes can be a minor inconvenience, but they can severely impact the quality of life for others.
Relizen claims to be a supplement that can provide relief from both hot flashes and night sweats by acting upon a serotonergic (serotonin-producing) pathway in the part of the brain called the hypothalamus.
Let's see why that's important.
Estrogen directly impacts serotonin in the body by increasing serotonin production, decreasing its breakdown, and increasing how much it binds to its receptors. When estrogen levels decrease, this also decreases serotonin in the body. (2)
Serotonin regulates vasoconstriction and vasodilation (the contraction and relaxation of blood vessels), and if there isn't enough serotonin for regulation, this can increase the risk of hot flashes. (3)
Research has previously found that SSRI antidepressants (selective serotonin reuptake inhibitors) are similarly effective to estrogen hormone replacement therapy at reducing hot flashes when compared to a placebo. (4)
Relizen is meant to be taken daily. The dosing is two tablets daily taken with a glass of water. To reduce any possible stomach upset, this supplement can be taken with or after meals.
Bonafide, the company behind Relizen, recommends that you take Relizen consistently for at least two months to get the best results from this product.
Evaluation of Ingredients
Relizen contains the purified Swedish pollen extracts of PI-82 and GC-FEM in a proprietary blend that amounts to 320 mg per dose.
The standardized product made with these extracts and vitamin E is known as Femelis Meno or Relizen in the United States.
In other countries, this product is known as Femal, Femalen, Meno, Menolesse, Sansage, and Sérélys.
In this review, I will go over what are PI-82 and GC-FEM, then what the research says about supplements containing these two extracts in relieving hot flashes and other menopausal symptoms.
Pollen + Pistil Extract PI-82
PI-82 is an extract made from the pollen of Secale cereale (rye), Dactylis glomerata (orchard grass), and Pinus sylvestris (Scots pine), and both the pollen and pistil of Zea mays (corn).
Pollen Extract GC-FEM
GC-FEM is an extract of the pollens from Secale cereale, and Pinus sylvestris, and both Zea mays.
Femelis Meno
As mentioned above, Femelis Meno is a standardized extract consisting of both PI-82 and GC-FEM.
Compared to most other menopausal supplements, this supplement modulates serotonin without having any estrogen activity. (5)
A small 2005 randomized trial of 64 menopausal women found that after 3 months, Femal (dosed at 40 mg GC-FEM and 120 mg PI-82) significantly reduced hot flashes when compared to a placebo. The number of hot flashes in women receiving Femal decreased by 27%. (6)
In a review about the efficacy of Sérélys, a second placebo-controlled trial of Sérélys for 90 days was found to have similar results to estrogen/progestin therapy in improving menopausal symptoms. Unfortunately, I was unable to find the source paper to evaluate further. (5)
Survey data presented at the North American Menopause Society's Annual Meeting in 2017 showed that in 2,304 menopausal women who took Relizen for at least 3 months: (7)
78% reported reduced frequency of hot flashes
75% had reduced intensity of hot flashes
69% had reduced frequency of night sweats
68% had reduced intensity of night sweats
In addition to the effects of improving frequency and duration of symptoms, 58% reported that their quality of life was improved, and 47% had improved sleep quality.
A small 2018 observational study was done with 50 women who were either post-menopausal or who had irregular menstrual bleeding to see the effects of Femelis Meno (in doses of 160 mg of extract, consisting of 75% PI-82 and 25% GC-FEM) on the quality of life of women with menopausal symptoms. (8)
After 3 months, women reported significant decreases in hot flashes, decreased irritability, and improvement in sexual and bladder problems.
Similar results were found in a 3-month 2019 observational study of women taking Femelis Meno (160 mg dose) twice per day. (9)
A significant number of women had reductions in hot flashes, sleep disturbances, depressive food, irritability, fatigue, vaginal dryness, and muscle and joint pain.
There are some limitations to the research presented here. Very few randomized clinical trials are available on the effectiveness of PI-82 and GC-FEM supplements, which limits the strength of the research.
Most of the observational studies were open-label, which could introduce some bias into how participants perceived this supplement's effectiveness.
That being said, Relizen contains more than enough of the active ingredients to likely bring about the benefits reported in these studies listed here.
Support for Claimed Benefits
Below is our summary of the available evidence for the claimed benefits of Relizen based on the available research:
Relieves hot flashes

3

/5
Relieves night sweats

3

/5
Side Effects and Safety
Relizen may cause mild side effects in some people, including mild nausea, transient obstipation (severe constipation with an inability to pass gas), migraine, and rhinitis. (10, 11)
Though the ingredients in Relizen are extracted from pollen, the extraction and purification process removes all of the allergens present in pollen. (12)
Relizen's ingredients are sourced from southern Sweden and are reported to be inspected for quality.
The manufacturing facility for Relizen is regularly inspected by the Swedish Medical Products Agency, and its facility passes FDA inspection regulations.
If you are interested in starting Relizen, I recommend speaking with your doctor to make sure that this supplement is right for you.
Cost
A one-time purchase of Relizen is $50 for a 30-day supply.
If you choose to start a monthly subscription to Relizen, you can save 30% on the price and only pay $35 per month.
Bonafide does not offer a money-back guarantee and does not allow refunds or returns of their products. You can only receive a replacement for damaged goods.
How Relizen Compares to Alternatives
Relizen is unique because it is a plant-based menopause supplement that isn't phytoestrogen and does not have estrogen-like activity.
There are a few supplements that can be used for improving serotonin in the body, such as 5-HTP or magnesium. But even in the case of magnesium, it still needs more research to determine if it can positively affect hot flash occurrence. (13, 14)
Most of the market for menopause supplements includes phytoestrogen ingredients.
Common phytoestrogen supplements include red clover, soy, and black cohosh. However, there is still controversy on the safety of these supplements because of the adverse effects people experience when taking them. (12)
If you're looking at botanical options for menopausal relief, there are many alternatives to Relizen that can be cheaper. However, be aware that most contain some type of phytoestrogen or affect estrogen regulation and could come with side effects.
The Bottom Line
Relizen is a hormone-free supplement that focuses on serotonin activity to help improve hot flashes and night sweats.
This supplement could be helpful for women who do not want to pursue hormonal therapy or use phytoestrogen-containing supplements to improve menopause symptoms.
It appears that many users of this product have satisfaction and results with this product, but more clinical trials should be done to solidify if it can be a good option for helping menopause symptoms.
From the data currently available, I think Relizen is a promising supplement that could be beneficial.
It is best not to manage hormonal changes on your own without the help of a trained practitioner. Hormones are regulated by a complex process, and altering these hormones can have significant side effects.
Before starting Relizen, I recommend speaking with your doctor to be sure that this supplement is right for you.
A Word from Our RD
Menopause is a time of significant change where our nutrition needs may increase.
Because of hormonal changes and age, intake of certain vitamins and minerals such as calcium, vitamin D, and B12 may need to be increased in the diet.
It becomes even more important to follow a healthy diet to reduce the risk of developing chronic diseases at this age.
Focusing on portion control, fruit and vegetable intake, lean proteins, healthy fats, and whole grains can help your quality of life.
Certain foods may trigger hot flashes – reducing your intake of spicy foods and caffeine may reduce the frequency.
If managing a healthy diet in addition to dealing with menopause is overwhelming, a registered dietitian can help with making a healthy lifestyle easier to adopt.
If you have questions about your body's changes during menopause or are experiencing menopausal symptoms that interfere with your quality of life, I recommend speaking with your doctor to figure out the best plan of care for your health.
Thanks for your feedback!
In a few words, please tell us how this article helped you today.
Please let us know how we can improve this article by selecting your concern below.
Thank You! We appreciate your feedback.
*
Please select at least one topic:
Please Note: We cannot provide medical advice. This feedback will help us continue improving your user experience on WellnessVerge.
Please Note: We cannot provide medical advice. This feedback will help us continue improving your user experience on WellnessVerge.
At WellnessVerge, we only use reputable sources, including peer-reviewed medical journals and well-respected academic institutions.