WellnessVerge is reader-supported. We may earn a commission when you make a purchase through the links on this page. Learn more about our process here.
Why You Can Trust Us
Every article and review on WellnessVerge is thoroughly researched and fact-checked by licensed health professionals. Our editorial team is made up of registered dietitians and medical doctors.
Every piece of content is also medically reviewed to ensure accuracy and alignment with sound scientific evidence and medical consensus. We only use peer-reviewed journals and reputable medical sources to form our conclusions and recommendations.
We operate with total editorial independence, and our editorial policies ensure that your well-being comes first. Based on our rigorous research, we only recommend products that are worth considering. We always disclose any ads or partnerships with brands featured on our site.
Relizen Review: 'Life Changing' for Some, Worth a Try
Relizen is a plant-based supplement that may help to relieve menopausal hot flashes and night sweats. While it may not work for everyone, the promising data from a few studies and positive feedback from users make it worth considering.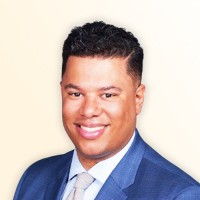 Medically Reviewed by
Anthony Dugarte, MD
Medical Reviewer
Anthony Dugarte, M.D., C.S.C.S. is a health and wellness writer and medical content reviewer. In addition to dedicating the last 8 years to medical research, Dr. Dugarte also has more than a decade of experience in strength and conditioning, nutrition, and rehabilitative exercise, as well as authoring and reviewing health and wellness-related content.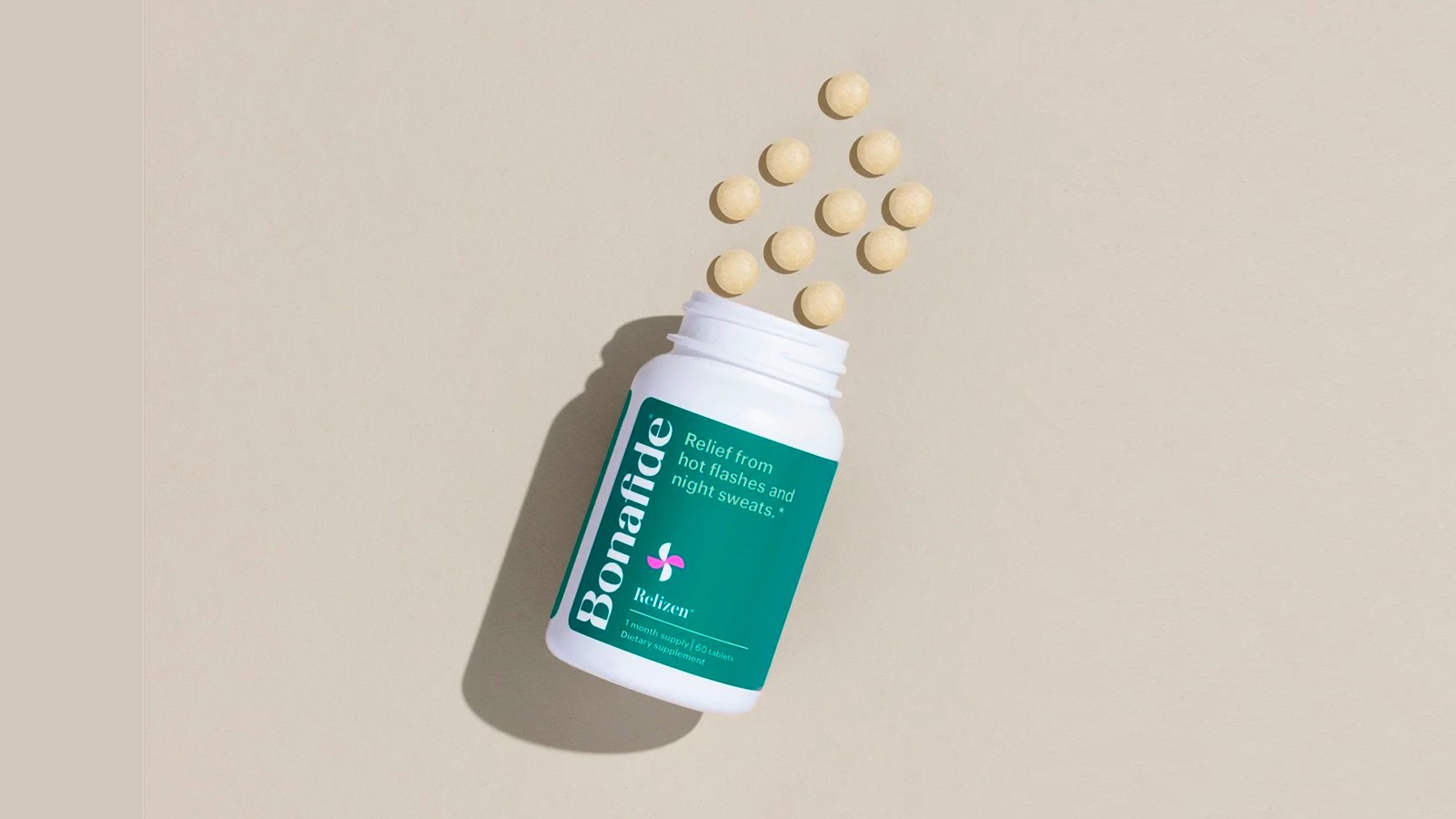 Key Takeaways (TL;DR)
Relizen is an over-the-counter (OTC), plant-based supplement with promising evidence showing its effectiveness in reducing the frequency and intensity of hot flashes and night sweats.
Many patients also report better sleep and improved quality of life.
Relizen is a hormone-free, phytoestrogen-free supplement that does not impact estrogen levels in the body. It may be a good option for women looking for an alternative way to manage menopause symptoms without taking estrogen.
While Relizen is very promising, it may not help everyone and may only reduce the symptoms, not eliminate them entirely.
In clinical studies, Relizen was shown to have no safety concerns. However, some women report having side effects. Also, long-term safety has not been studied.
What We Like About Relizen
It's a plant-based, hormone-free alternative to hormone replacement therapy.
The supplement uses ingredients with promising evidence for safety and effectiveness.
Although it may not work for everyone, most consumer reviews indicate that the product helped reduce menopausal symptoms.
Important Considerations
Based on the studies, it may take 2–3 months to start working, although some consumers report seeing results sooner.
Some reviewers report that after initial relief, the product stopped working after prolonged use.
Consumers report continuing to be billed after canceling their subscriptions. However, you can buy the product without a subscription.
The return policy only covers unopened boxes.
Relizen in a Snapshot
Relizen is an OTC, plant-based supplement designed to reduce hot flashes and night sweats in menopausal women. It is manufactured by Bonafide, a women's wellness brand. Several versions of this product have been used in Europe for over 15 years.
Hot flashes are an extremely common symptom of menopause. Approximately 55% of women experience hot flashes during perimenopause and 85% during menopause. (1)
Hot flashes occur when the blood vessels in the peripheral vascular system (arms, hands, legs, and feet) excessively dilate and cause a rapid increase in blood flow and temperature. Night sweats are simply hot flashes that occur at night.
Hot flashes could last between 1–5 minutes and cause anxiety, sweating, heat sensations, flushing, and chills. For some women, hot flashes can be a minor inconvenience. Still, for others, it can severely impact the quality of life.
Relizen is non-hormonal and has no estrogenic effect on the body. It may be of particular interest to people for whom hormone replacement therapy (HRT) is not an option or who want to avoid it because of the risk of side effects.
Although the mechanism of Relizen's ingredients in relieving hot flashes and night sweats is not clearly understood, Bonafide explains that it works by acting upon a serotonin-producing pathway in the brain.
Estrogen directly impacts serotonin levels in the body. When estrogen levels decrease during all stages of menopause, serotonin decreases as well. (2) Serotonin regulates the contraction and relaxation of blood vessels. If there isn't enough serotonin for regulation, it could increase the risk of hot flashes. (3)
Relizen is meant to be taken daily. The dosing is two tablets taken with a glass of water. To reduce any possible stomach upset, take it with or after meals.
Based on a few studies, Bonafide recommends taking Relizen consistently for at least two months to get the best results. Relizen's benefits may improve with consistent further use.
The Ingredients and Their Research
Relizen uses 230 mg of a proprietary blend called Purified Cytoplasmic Blend, which is made up of the following:
Pollen + Pistil Extract PI-82 (Sérélys®)
Pollen Extract GC-FEM (Sérélys®)
The standardized product made with these extracts and vitamin E is known as Femelis Meno, or Relizen, in the United States. In other countries, this product is known as Femal, Femalen, Meno, Menolesse, Sansage, and Sérélys. This review will cover the available studies on Femelis Meno and Sérélys.
Research on Femelis Meno and Sérélys
In 2018, a small observational study was conducted with 50 women experiencing menopausal symptoms to assess the impact of taking Femelis Meno on their quality of life. The participants were either post-menopausal or who had irregular menstrual bleeding. After 3 months, women reported significant decreases in hot flashes, decreased irritability, and improved sexual and bladder problems. (4)
Similar results were found in a 3-month 2019 observational study of women taking 160 mg of Sérélys twice daily (equivalent to a daily dose of Relizen). A significant number of women had reductions in hot flashes, sleep disturbances, depressive mood, irritability, fatigue, vaginal dryness, and muscle and joint pain. (5)
Survey on Relizen's Use
Survey data presented at the North American Menopause Society's Annual Meeting in 2017 showed that in 2,304 menopausal women who took Relizen for at least 3 months: (6)
78% reported a reduced frequency of hot flashes
75% had reduced intensity of hot flashes
69% had a reduced frequency of night sweats
68% had reduced intensity of night sweats
In addition to the effects of improving the frequency and duration of symptoms, 58% reported that their quality of life was improved, and 47% had improved sleep quality.
Important Note on These Studies
There are some limitations to the research presented here. Very few randomized clinical trials are available on the effectiveness of PI-82 and GC-FEM supplements, which limits the strength of the research. Most observational studies were open-label, which could introduce some bias into how participants perceived this supplement's effectiveness.
That being said, Relizen contains more than enough of the active ingredients to likely produce the benefits reported in these studies described here.
Is Relizen Safe?
Relizen should be generally safe for most people, considering that this supplement is hormone-free therapy. According to the studies we've evaluated, women taking Femelis Meno and Sérélys reported no adverse side effects. However, a small percentage did experience minor digestive upset and irritation.
Relizen's ingredients are sourced from southern Sweden and are reported to be inspected for quality. According to Bonafide, the manufacturing facility for Relizen is regularly inspected by the Swedish Medical Products Agency, and its facility passes FDA inspection regulations.
Be sure to speak with your doctor before starting Relizen to ensure it's a safe choice for you.
Relizen Cost and Buying Options
Relizen is available for purchase through Bonafide's website at the following prices:
Single Box (One-Time Purchase): $57
Single Box (With Subscription): $41
3-Month Plan: $111 every 3 months (equals to $37/box)
Bonafide provides free shipping for all its products with a subscription or a $5 flat rate for one-time purchases. The company offers a refund for all unopened products when you initiate a return within 30 days of the first purchase (minus $7 for shipping costs).
How Relizen Compares to Alternatives
There are several important factors to consider when looking for an all-natural supplement for menopause symptom relief:
How does the supplement produce relief for menopause symptoms (its mechanism)?
Is there evidence for safety (preferably long-term) and effectiveness?
How long will it take to see initial relief?
Are there any known drug interactions? (The more ingredients a supplement has, the higher the risk of interactions increases.)
What would be the ongoing cost of using the product?
Based on these factors, here's how Relizen compares to its other two effective alternatives:
| | Relizen | Estroven | Amberen |
| --- | --- | --- | --- |
| Uses | Relief of menopausal hot flashes and night sweats | Relief of common menopause symptoms | Relief of common menopause symptoms, including weight gain |
| Active Ingredients | Pollen + Pistil Extract PI-82, Pollen Extract GC-FEM | Rhapontic Rhubarb Root Extract | Vitamin E, Ammonium Succinate, Calcium Disuccinate, Monosodium L-Glutamate, Glycine, Magnesium Disuccinate, Zinc Difumarate |
| Mechanism of Action | It's non-hormonal, but the mechanism is unclear; it may regulate serotonin levels | Promotes beneficial estrogen-like activities | Regulates hormone production |
| Hormone and Drug-Free? | Yes | Yes | Yes |
| Plant-Based | Yes | Yes | No |
| Scientific Evidence | Small, open-label studies have shown that Relizen reduces hot flashes and night sweats associated with menopause | Large, well-designed studies have shown that Estroven helped significantly reduce common menopause symptoms | Smaller, well-designed studies have shown that Amberen helped significantly reduce common menopause symptoms |
| Clinical Studies for Long-Term Safety | Studies (up to 90 days) have shown Relizen to be generally safe; longer studies are needed | Studies (up to two years) have shown Estroven to be generally safe for long-term use | Studies (up to 90 days) have shown Amberen to be generally safe, longer studies are needed |
| How Long to Take to See Relief | Studies have shown initial relief by month 3 | Studies have shown initial relief in 4 weeks | Studies have shown initial relief in 30 days |
| Form and Daily Dosage | 2 tablets | 1 caplet | 2 capsules |
| Regular Price | $57 (30 servings) | $19.99 (28 servings) | $29.99 (30 servings) |
| Cost Per Serving | $1.90 | $0.71 | $0.99 |
| Estimated Annual Cost | $691.60 | $259 | $361 |
| Discounts | Subscriptions can lower the cost by 35% | Subscriptions can lower the cost by 10% | Subscriptions can lower the cost by 10% |
| Return Policy | 30 days | 60 days | 60 days |
| Purchase | Shop on Bondafide | Shop on Estroven | Shop on Amazon |
If you are specifically looking for a plant-based, hormone-free supplement (one that does not impact estrogen levels) to help reduce hot flashes and night sweats, Relizen is worth considering.
However, Relizen comes with a few downsides. It lacks long-term safety studies, targets only two menopause symptoms, and has higher monthly costs.
If you are open to another mechanism of action, Estroven is an excellent choice. It is clinically proven to reduce all major symptoms of menopause, has long-term safety studies, and is significantly cheaper than Relizen.
Thanks for your feedback!
In a few words, please tell us how this article helped you today.
Please let us know how we can improve this article by selecting your concern below.
Thank You! We appreciate your feedback.
*
Please select at least one topic:
Please Note: We cannot provide medical advice. This feedback will help us continue improving your user experience on WellnessVerge.
Please Note: We cannot provide medical advice. This feedback will help us continue improving your user experience on WellnessVerge.
At WellnessVerge, we only use reputable sources, including peer-reviewed medical journals and well-respected academic institutions.