Why You Can Trust Us
Every article and review on WellnessVerge is thoroughly researched and fact-checked by licensed health professionals. Our editorial team is made up of registered dietitians and medical doctors.
Every piece of content is also medically reviewed to ensure accuracy and alignment with sound scientific evidence and medical consensus. We only use peer-reviewed journals and reputable medical sources to form our conclusions and recommendations.
We operate with total editorial independence, and our editorial policies ensure that your well-being comes first. Based on our rigorous research, we only recommend products that are worth considering. We always disclose any ads or partnerships with brands featured on our site.
We Analyzed Flat Tummy Tea: Our Conclusion – Skip This Product
Flat Tummy Tea may be a popular "detox" tea claiming it will flatten your stomach, reduce bloating, and improve digestion. However, there is no research to back up these claims. Plus, there are significant safety concerns.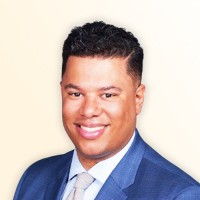 Medically Reviewed by
Anthony Dugarte, MD
Medical Reviewer
Anthony Dugarte, M.D., C.S.C.S. is a health and wellness writer and medical content reviewer. In addition to dedicating the last 8 years to medical research, Dr. Dugarte also has more than a decade of experience in strength and conditioning, nutrition, and rehabilitative exercise, as well as authoring and reviewing health and wellness-related content.

Key Takeaways (TL;DR)
We are always leery when products include "cleanse" or "detox" in their marketing claims, as your liver can do this naturally. Most of the time, any cleansing product is based on unproven claims.
The doses of individual ingredients are not provided on the product's label or website, so it is impossible to determine if the product will provide any benefit.
While some of the ingredients in this product have been studied individually in specific doses to show some benefit, the particular blend of ingredients in Flat Tummy Tea has not been studied.
We recommend skipping this product because of the potential side effects from the laxatives in this product, specifically an increased risk of liver toxicity.
What We Know About Flat Tummy Tea
Flat Tummy Tea is a 2-step detox tea that promises to boost energy, speed up metabolism, and reduce bloating.
This tea is marketed primarily to young women, often referring to their potential customers as "babe" and "girl." Many celebrity influencers also endorse it, including the Kardashian family.
There are 2 separate teas as part of the 2-step protocol: Activate Tea and a Cleanse Tea.
The program is designed to be from 2–4 weeks long, depending on your chosen protocol. Both the Active Tea and Cleanse Teas should be consumed.
Week 1: One serving of Activate Tea daily in the morning and 1 serving of Cleanse Tea daily every other day in the evening.
Weeks 2–4: One serving of Activate Tea daily in the morning and 1 serving of Cleanse Tea daily every 3 days in the evening.
Flat Tummy Tea costs range from $25–$39 depending on if you purchase the 2 or 4-week program.
The company has a no-refund policy for consumable product items once they are shipped unless the product is deemed "faulty."
What Can We Expect from This Product
Flat Tummy Tea comes with many big claims, but there is very little evidence that it will deliver on any of them.
The tea contains multiple ingredients. Some of these ingredients have been studied individually, in specific amounts, to show some health benefits.
However, the manufacturer of Flat Tummy Tea does not provide the specific amounts of these ingredients, so it is impossible to know if they will provide any effect.
Furthermore, the specific blend in Flat Tummy Tea has not been studied as a whole to show that it works.
Below, we provide the summary of research on the ingredients for those who want to look into them in more detail:
Flat Tummy Tea Ingredients List
Expand to See the Brief Overview of Research
Green Tea Leaf Extract (GTE): There have been many claims about green tea's power to boost metabolism and result in weight loss, particularly by celebrities like Dr. Oz.
One small randomized controlled trial was conducted, which is the gold standard for research trials. The study showed increased leptin and reduced LDL-cholesterol (the "bad" cholesterol) levels in women taking a GTE supplement. (1)
Leptin is a hormone that increases hunger. Therefore reducing leptin levels may increase feelings of fullness and reduce the likelihood of overeating.
However, a research review reports that more human trials are still needed to confirm adequate dose and effectiveness for a large population. (2)
Fennel Seed: Fennel is a plant that may boost metabolism and aid in digestion. However, studies have shown mixed results. (3)
Caraway Seed: Caraway seed is a seed said to play a role in supporting weight loss and reducing appetite. One small study showed those taking caraway extract had greater weight loss and body fat loss. (4)
Peppermint Leaf: Peppermint may reduce bloat but may be more effective in those who suffer from gastrointestinal conditions such as IBS. (5)
Lemon Balm: This extract has most commonly been used to manage anxiety. There was only one small study that showed it might play a role in improving indigestion. (6)
Licorice Root: One small study showed it might reduce symptoms of indigestion and heartburn. However, too much may actually cause water retention. If you have certain medical conditions such as high blood pressure or heart disease, it's recommended to avoid it. (7)
Dandelion Leaf: It contains a prebiotic fiber called inulin, which may help support healthy digestion. However, it's unclear if the dose present in this tea is enough to produce any effect. (8)
Cardamom Pods: Cardamom is a spice that may ease digestion, but specifically with ulcers. There is no proof cardamom helps manage other daily digestive woes.
Senna Leaf: Senna is found in FDA-approved over-the-counter medications and acts as a laxative. However, if you don't normally suffer from constipation, taking it could cause gas, diarrhea, and nutrient deficiencies.
Cassia Chamaecrista Pods: This is an herbal laxative that comes from a similar plant as Senna and may work in the same way.
Rhubarb Root: Rhubarb is a plant that may have a laxative effect. But, some research shows rhubarb supplements can actually cause dangerous side effects such as liver toxicity and increased risk of cancer. (9)
Safety Concerns Are Giving Us Serious Reservations
I would not recommend this supplement, especially for those with liver, kidney, or heart disease.
Potential side effects from taking Flat Tummy Tea may range from mild to severe. These side effects can include nausea, abdominal pain, gas, and diarrhea due to the senna. (10)
Additionally, preclinical studies have shown rhubarb may have toxic effects on the liver and kidneys and a potentially increased risk of cancer. (9)
However, many of these studies have been done in animals in doses higher than may be present in supplements.
Researchers state that more research is still needed to determine at what dose if any, rhubarb may be safe to take in supplement form.
There have also been some reports that in those 40 or older, taking more than 2 ounces of black liquorice per day can increase the risk of heart arrhythmia.
This product also contains caffeine in unknown quantities. There are risks associated with consuming too much caffeine, especially in certain populations.
According to the research, the average adult's upper limit for safe caffeine consumption is 400 milligrams [mg]. (11)
Common side effects from excess caffeine consumption in the general population include: (12)
Headaches
Insomnia
Nervousness
Frequent urination
Muscle tremors
Fast heartbeat
However, consuming too much caffeine can be more harmful in those more vulnerable to caffeine's effects. These include those with high blood pressure or cardiovascular disease and those who struggle with alcohol abuse or mental illness.
Caffeine may result in an increase in blood pressure and, therefore, can exacerbate blood pressure that is already high in an individual. (13)
Due to this, those who already have high or uncontrolled blood pressure should limit their caffeine intake and speak to their doctor for a recommended dosage. (14)
Lastly, there are other caffeine sources in the diet. It's important to take note of other sources that can be consumed in addition to this product, such as coffee, tea, or soda. When combining multiple caffeine sources, exceeding the upper limit of 400 mg of caffeine per day can be easy.
For anyone thinking about taking this supplement, regardless of medical history, I would highly recommend speaking to your doctor first.
Where to Go from Here
Instead of spending your hard-earned money on this product, or any other "detox" tea, try:
These are all more effective, long-term methods of reducing bloat and speeding up your metabolism.
In addition, we have curated helpful articles below of evidence-based advice that will help improve your gut health and support a healthy weight.
Thanks for your feedback!
In a few words, please tell us how this article helped you today.
Please let us know how we can improve this article by selecting your concern below.
Thank You! We appreciate your feedback.
*
Please select at least one topic:
Please Note: We cannot provide medical advice. This feedback will help us continue improving your user experience on WellnessVerge.
Please Note: We cannot provide medical advice. This feedback will help us continue improving your user experience on WellnessVerge.