Why You Can Trust Us
Every article and review on WellnessVerge is thoroughly researched and fact-checked by licensed health professionals. Our editorial team is made up of registered dietitians and medical doctors.
Every piece of content is also medically reviewed to ensure accuracy and alignment with sound scientific evidence and medical consensus. We only use peer-reviewed journals and reputable medical sources to form our conclusions and recommendations.
We operate with total editorial independence, and our editorial policies ensure that your well-being comes first. Based on our rigorous research, we only recommend products that are worth considering. We always disclose any ads or partnerships with brands featured on our site.
Can Drinking Tea Help You Lose Weight?
Drinking tea has multiple health benefits, as it contains ingredients called polyphenols and catechins that may support a healthy metabolism. One of the claimed benefits of drinking tea is weight loss and reduced belly fat.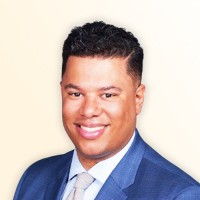 Medically Reviewed by
Anthony Dugarte, MD
Medical Reviewer
Anthony Dugarte, M.D., C.S.C.S. is a health and wellness writer and medical content reviewer. In addition to dedicating the last 8 years to medical research, Dr. Dugarte also has more than a decade of experience in strength and conditioning, nutrition, and rehabilitative exercise, as well as authoring and reviewing health and wellness-related content.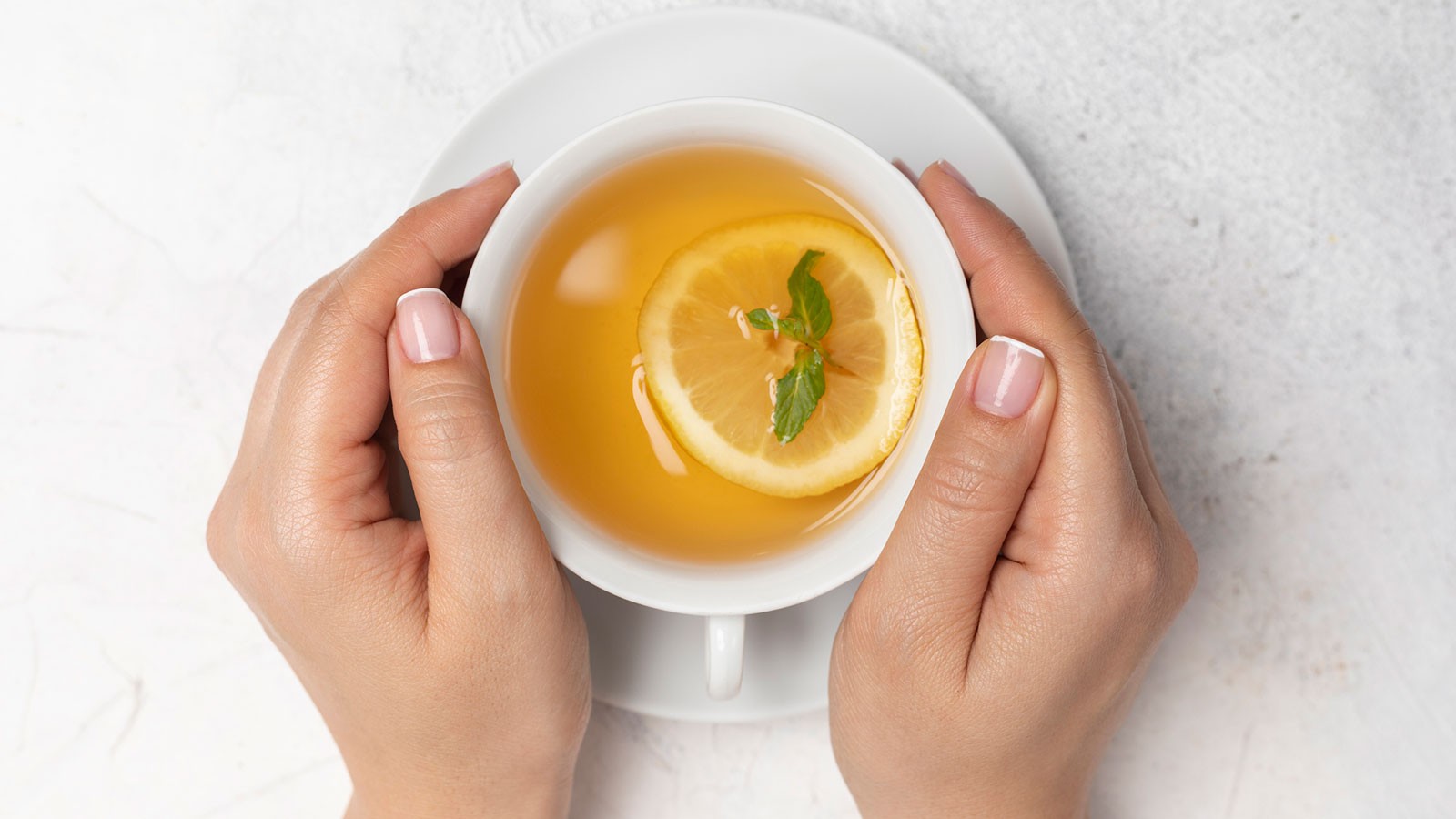 Losing weight is not always easy, and sometimes you may be looking for a boost to speed up the process.
If weight loss is your goal, you may be wondering if you should start drinking tea to lose weight?
There are many different types of teas, all with their own flavors and health benefits. Many teas are promoted as weight loss teas and fat-burning teas.
But do they really live up to the hype?
We sorted through the science to give you the facts when it comes to the top weight loss teas.
Green Tea
Green tea is one of the most popular tea types and is linked to many possible health benefits. It has a mild flavor that many people enjoy. (1)
It is one of the most common types of teas discussed when it comes to weight loss.
The secret ingredients for weight loss are polyphenols, which are beneficial plant compounds present in many teas.
Green tea also contains catechins, ingredients that serve as antioxidants.
The most potent catechin in green tea is called epigallocatechin-3-gallate (EGCG), which may boost metabolism.
This main tea ingredient is said to support weight loss but in higher doses than is found in just a cup.
EGCG has been a topic on the Dr. Oz show in the past, as Dr. Oz was a huge proponent of weight loss teas.
There is some research linking green tea consumption to decreased body weight and body fat. However, an optimal dose has not yet been established. (2)
Additionally, green tea contains a good amount of caffeine, and caffeine intake has been associated with modest weight loss. (3)
However, it is difficult to determine if drinking green tea can lead to weight loss or if a more potent green tea extract is needed to have this effect. (4)
Even so, the amount of weight loss is likely still minimal.
If you want to try green tea for weight loss, start with the matcha tea, as it is more concentrated.
Black Tea
Black tea is another potentially slimming tea that has a bolder flavor. There are many types of black tea blends, such as Earl Grey and English Breakfast.
Black tea, in particular, is oxidized and is high in flavones. Being oxidized means it is exposed to air resulting in it being darker in color.
Flavones are plant ingredients that have antioxidant properties. It is said these flavones may be responsible for black tea's possible weight loss effects.
There are some studies that have found black tea may burn fat. However, the results have been inconsistent. (5)
Many studies on black tea and weight loss were made on animals, which may or may not produce the same results in humans.
In one animal study, black tea decreased fat absorption and promoted fat burning. (6)
One small human study showed that those regularly consuming black tea also led to a reduced waist circumference. However, this benefit was only seen in the first 3 months of the study. (7)
Black tea is higher in caffeine content compared to most other teas, including green tea.
It is possible some of the metabolism-boosting effects of black tea are from the caffeine content. (8)
Pu-erh Tea
Pu-erh tea is a type of fermented black tea, which means it contains probiotics that are beneficial for your health.
In one study, those taking a pu-erh tea extract had a slightly reduced weight, decreased appetite, and lower cholesterol levels than those who did not. (9)
However, an extract may contain a higher dose of ingredients than in the actual tea itself.
It's always beneficial to consume more fermented foods and beverages such as pu-erh tea to support a healthy gut.
This is because a higher probiotic intake may help support weight loss and overall health. (10)
Oolong Tea
Oolong tea is another type of tea that has been potentially linked to weight loss.
It is a traditional Chinese tea and is similar in caffeine content to green tea.
There are not many large studies on oolong tea and weight loss, but a few small human and animal studies can be found.
In one small study of 12 men, fat breakdown and metabolic rate were increased in those drinking oolong tea compared to water. (11)
It is said it may also help your body continue to burn fat while you sleep.
While this is good to know, this is a very small study and cannot necessarily be applied to an entire population.
Best Tea to Lose Weight
While all teas have their benefits, the best tea to lose weight is the one you will drink regularly.
Whether you choose to have tea in liquid or extract form, consistency in taking it will provide you with the most benefits.
It's also possible that a higher antioxidant intake, in general, is associated with a healthier weight and lifestyle rather than antioxidants from tea alone.
While tea is not a magic pill for weight loss, it can support you in your health journey.
It can indirectly do this by replacing other high-calorie beverages such as sweetened coffees, soda, and juice or providing a slight metabolic boost if it contains caffeine.
All in all, a daily dose of tea can provide a slight boost in your body's fat-burning potential. But there is not a single diet tea that is the solution.
It may also be that tea in a potent extract form is more effective. More research is needed to really come to a conclusion and make specific recommendations.
Caffeine Guidelines and Safety
While there may be some benefits from moderate caffeine intake, there can also be risks associated with consuming too much.
The upper limit for safe caffeine consumption in the general population is 400 milligrams (mg) per day. The amount of caffeine in tea ranges anywhere from 6–90 mg per cup. (12)
Potential side effects from excess caffeine consumption in any form include: (13)
Headaches
Insomnia
Fast heartbeat
Nervousness
Frequent urination
Muscle tremors
Additionally, certain populations may be more sensitive to caffeine's side effects, such as those with uncontrolled high blood pressure or cardiovascular disease. (14)
In these cases, I would suggest limiting caffeine intake and speaking with their doctor on how much is safe for them.
It's also important to account for other sources of caffeine in the diet other than tea, such as coffee, soda, or energy drinks, in order to prevent overconsumption.
The Bottom Line
Tea is not a magic weight loss solution. You still need to create consistent healthy habits such as a balanced diet, regular exercise, and stress management to successfully lose weight and keep it off.
If you need support in meeting your weight loss goals, seek the help of a registered dietitian or personal trainer to create an individualized plan to meet your needs.
In addition, always seek the guidance of your medical provider regarding a safe level of caffeine intake for you.
Thanks for your feedback!
In a few words, please tell us how this article helped you today.
Please let us know how we can improve this article by selecting your concern below.
Thank You! We appreciate your feedback.
*
Please select at least one topic:
Please Note: We cannot provide medical advice. This feedback will help us continue improving your user experience on WellnessVerge.
Please Note: We cannot provide medical advice. This feedback will help us continue improving your user experience on WellnessVerge.