Evidence Based Research
Our editorial team is made up of expert registered dietitians with extensive, real-world clinical experience who are highly trained in evaluating clinical research.
High Impact Endurance Review: Pros, Cons, and Effectiveness
High Impact Endurance is a supplement designed to improve energy and endurance while reducing fatigue and supporting athletic performance. While at a high price point, this product has substantial evidence behind its active ingredients and may be worth the investment for some people.
This page contains links through which we may earn a small commission should you make a purchase from a brand. Learn more about how we make money here.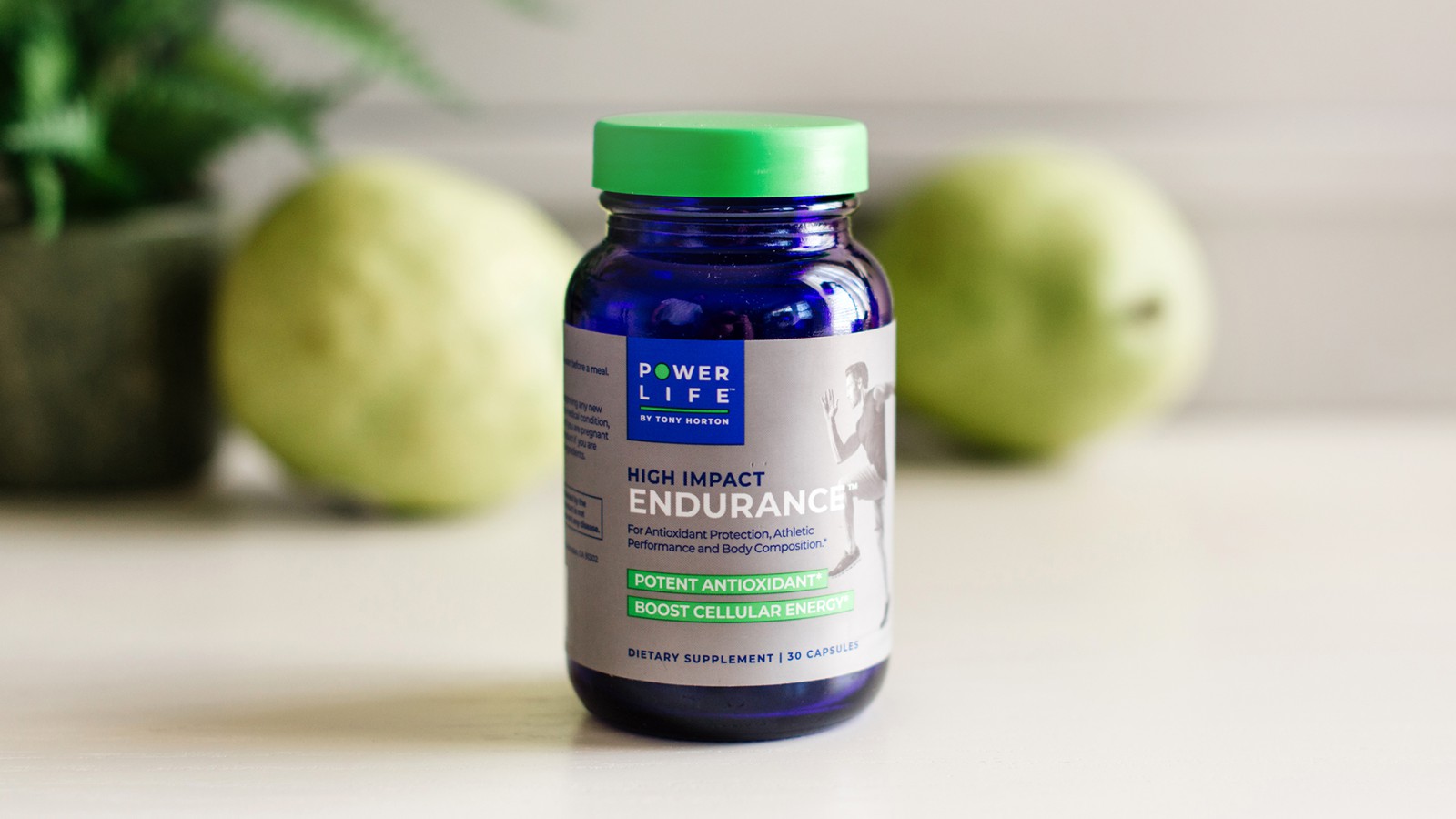 Pros

The product is made with just two active ingredients, both of which have scientific evidence behind their intended uses
The product does not have any significant safety concerns for healthy people

Cons

The product has a high price point at over $2.00 per day
There is no information regarding the third-party testing company, nor does the bottle bear a seal
What Is High Impact Endurance?
High Impact Endurance, also known as Power Life Endurance, is an energy, endurance, and recovery formula made by Power Life Nutrition.
The product is claimed to provide a steady supply of energy, increase endurance levels, reduce fatigue, and help with weight management.
Power Life brand was created by Tony Horton, a well-known personal trainer who created the P90X home exercise program.
Evaluation of Ingredients
High Impact Endurance contains two main ingredients, which I have evaluated below based on available scientific evidence.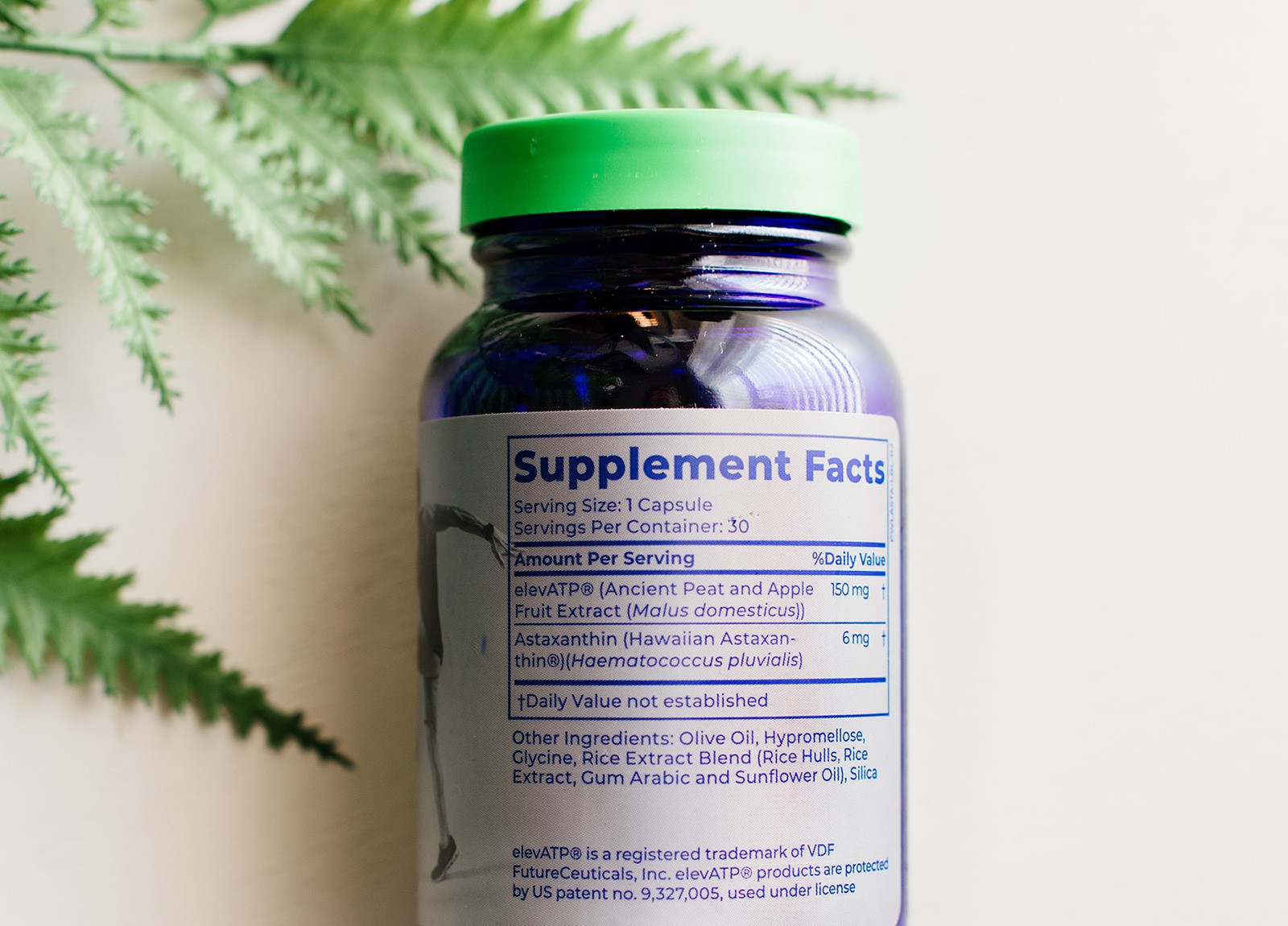 Hawaiian Astaxanthin, 6 mg
Astaxanthin is a naturally occurring carotenoid compound. It's responsible for the pink pigmentation of marine animals like salmon, shrimp, and lobster.
Astaxanthin is often extracted for its antioxidant and anti-inflammatory properties and used to make supplements such as this one.
Supplemental astaxanthin appears to help protect and improve the function of mitochondria, which are responsible for generating ATP energy needed to power cellular reactions in the body.
Some animal research shows that astaxanthin can help alleviate insulin resistance in skeletal muscle.
It appears to do this by activating the AMPK pathway, which signals your body to increase its uptake of glucose, inhibit glycogen storage, and look for energy from more places.
A 2006 animal study found that astaxanthin supplementation significantly increased the swimming endurance of mice by increasing the use of fatty acids as a source of energy, compared to the control group.
Furthermore, a 2020 review of 20 studies found that astaxanthin supports muscle health by reducing oxidative stress, fueling mitochondrial regeneration, and promoting the growth of blood vessels.
It may also have therapeutic potential in the instance of sarcopenia, an age-related muscle mass loss.
Additionally, astaxanthin may be beneficial in improving fatigue.
A 2018 randomized controlled trial found that 4 weeks of astaxanthin supplementation given to 24 healthy volunteers was associated with significantly improved mental fatigue compared to placebo.
Other research suggests that its effects on fatigue are due to its ability to reduce oxidative stress and improve mitochondrial defects.
The only study I could find related to weight management was a 2006 animal study, which found that astaxanthin reduced liver weight, liver triglyceride, plasma triglyceride, and total cholesterol among obese mice fed a high-fat diet.
That being said, improved weight management could be an indirect benefit of increased endurance, energy, and muscle health for active people.
ElevATP, 150 mg
This ingredient is made of blended natural peat and apple polyphenols and has been patented by FutureCeuticals for use in this product.
A 2013 clinical study found that a single dose of ElevATP increased blood levels of ATP without increasing reactive oxygen species (ROS).
ROS are byproducts of cellular metabolism in the mitochondria that contribute to oxidative stress in the body. Your body uses ATP for energy.
A 2015 randomized controlled trial found that a once-daily supplement of ElevATP among 25 healthy, resistance-trained men helped improve skeletal muscle hypertrophy without affecting blood chemistry or fat mass.
These effects may improve athletic performance. The study was retrospectively registered as a clinical trial sponsored by MusclePharm Sports Science Institute in collaboration with VDF FutureCeuticals Inc.
Verdict on Claimed Benefits
Below is our summary of the available evidence for the claimed benefits of High Impact Endurance based on the available research:
| | |
| --- | --- |
| Provide a steady supply of energy | Gold Star Evidence |
| Increase endurance levels | Gold Star Evidence |
| Reduce fatigue | Gold Star Evidence |
| Helps with weight management | Limited Evidence |
Side Effects, Safety, and Dosage
Each bottle contains 30 capsules, which is a one-month supply at one capsule per day.
The website states that this product is third-party verified to contain the ingredients claimed and in the listed amounts.
However, I didn't see any information about which third-party company this is. In addition, the bottle itself doesn't appear to bear a third-party seal.
Astaxanthin is generally considered to be safe for humans, including in the studies discussed in the ingredient evaluations above.
However, some researchers recommend more clinical trials be conducted on synthetic versus natural astaxanthin.
One study noted that doses of up to 12 mg per day of astaxanthin, or up to 24 mg for 30 days, have been approved by the FDA.
No significant interactions or changes in measured blood safety parameters were identified in the aforementioned studies on ElevATP either.
Still, side effects are always possible with any supplement, so it's important to be aware of any changes you may notice after taking this product.
Some studies show that it may inhibit the enzyme 5-alpha-reductase and should not be taken with drugs that hinder this enzyme.
While the health impacts are unknown, this could prevent testosterone from changing into the hormone DHT.
It's best to speak with your doctor before adding this product to your routine or making significant changes to your health regimen.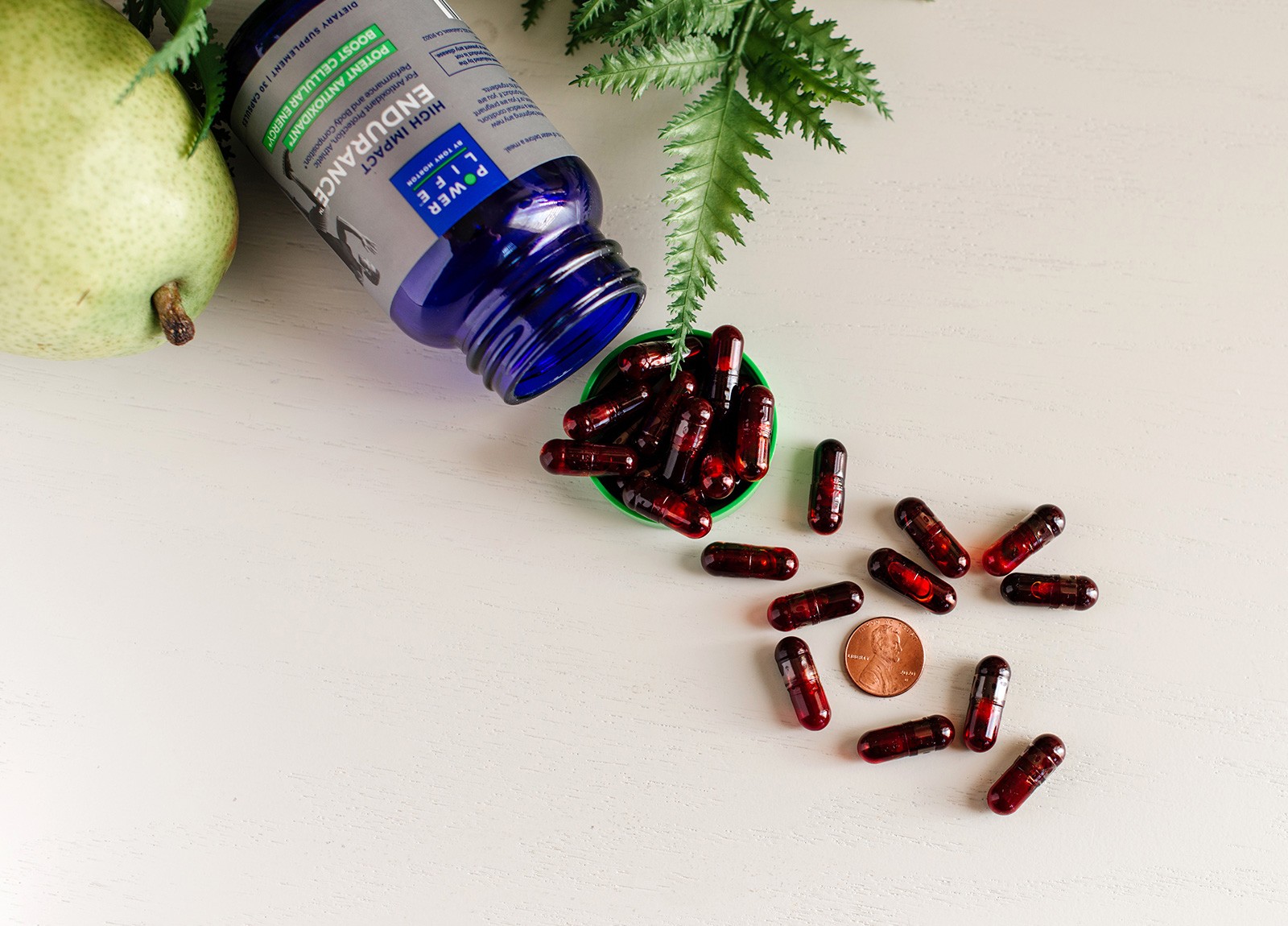 Cost and Where to Buy
High Impact Endurance can be purchased on the Power Life Nutrition website for:
1 bottle: $64.95 (one-month supply)
3 bottles: $173.85 (three-month supply)
6 bottles: $329.70 (six-month supply)
At best, this comes out to $659.40 per year for someone taking it every day.
While this is a high price point, this product does have an evidence-based formulation and may be worth it for people in need of support for high-intensity activity.
The website states that the only way to get this product is through the brand website directly, which is intended to keep customer costs as low as possible.
However, I was able to find it on Amazon through the Power Life storefront at a lower price of $52.95 for one bottle.
If you're not satisfied, the product has a 90-day money-back guarantee with clear instructions for contacting customer service.
How High Impact Endurance Compares to Alternatives
Most other similar supplements are only astaxanthin-based, as ElevATP is a patented ingredient for High Impact Endurance, making it unique.
The astaxanthin supplements cost approximately one-third as much and contain a higher dose per capsule, in some cases containing twice as much astaxanthin.
That being said, most recommended astaxanthin doses appear to be 8 mg/day or less. With High Impact Endurance, you will be getting 6 mg/day.
However, not much is known about its upper limit, so more isn't necessarily better.
The Bottom Line
High Impact Endurance is a supplement designed to improve endurance, reduce fatigue, support healthy weight management, and provide a steady supply of energy to your body.
It has several studies, including randomized controlled trials of humans, to back up the efficacy for most of its claims.
While it's offered at a higher price point than other astaxanthin supplements, it contains the patented ingredient ElevATP, which has been shown to be beneficial through clinical research.
As with other supplements, it's a good idea to speak with a doctor before starting this product to make sure it's safe and appropriate for you.
A Word from Our RD
High Impact Endurance may be beneficial for people looking to improve endurance and athletic performance.
However, improving athletic performance requires a multi-faceted approach, not just taking a dietary supplement.
A well-balanced diet that supports endurance, stress management, hydration, and adequate rest and sleep are all part of improving performance.
High Impact Endurance may be one part of the equation to help support optimal physical fitness.
Thanks for your feedback!
In a few words, please tell us how this article helped you today.
Please let us know how we can improve this article by selecting your concern below.
Thank You! We appreciate your feedback.
*
Please select at least one topic:
Please Note: We cannot provide medical advice. This feedback will help us continue improving your user experience on WellnessVerge.
Please Note: We cannot provide medical advice. This feedback will help us continue improving your user experience on WellnessVerge.
At WellnessVerge, we only use primary references for our articles, including peer reviewed medical journals or well-respected academic institutions.