WellnessVerge is reader-supported. We may earn a commission when you make a purchase through the links on this page. Learn more about our process here.
Why You Can Trust Us
Every article and review on WellnessVerge is thoroughly researched and fact-checked by licensed health professionals. Our editorial team is made up of registered dietitians and medical doctors.
Every piece of content is also medically reviewed to ensure accuracy and alignment with sound scientific evidence and medical consensus. We only use peer-reviewed journals and reputable medical sources to form our conclusions and recommendations.
We operate with total editorial independence, and our editorial policies ensure that your well-being comes first. Based on our rigorous research, we only recommend products that are worth considering. We always disclose any ads or partnerships with brands featured on our site.
Orgain Organic Protein Powder Review: Benefits, Downsides, and More
Organic Protein Plant Based Protein Powder is a supplement made with minimally-processed plant-based ingredients, and without added sugar or artificial flavors and colors. It doesn't make any specific health claims but promises to deliver good-tasting, high-quality protein.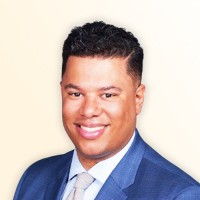 Medically Reviewed by
Anthony Dugarte, MD
Medical Reviewer
Anthony Dugarte, M.D., C.S.C.S. is a health and wellness writer and medical content reviewer. In addition to dedicating the last 8 years to medical research, Dr. Dugarte also has more than a decade of experience in strength and conditioning, nutrition, and rehabilitative exercise, as well as authoring and reviewing health and wellness-related content.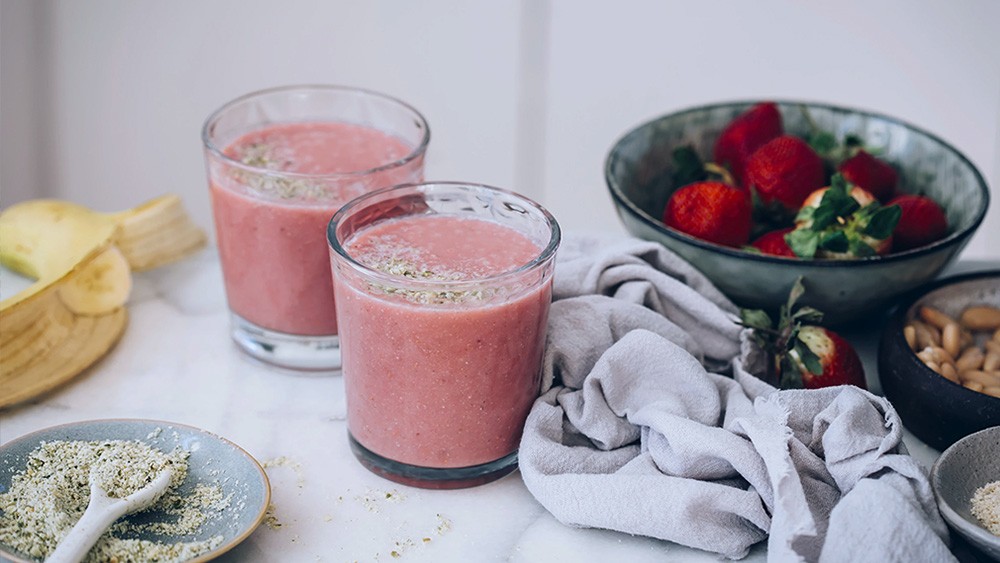 Pros

Made from whole food plant ingredients, without added sugar or artificial flavors and colors
Does not contain dairy, gluten, or soy, which are major food allergens

Cons

Does not bear a third-party testing mark
Sweetened with stevia, which some people may prefer to avoid
What Is Orgain Protein Powder?
Orgain Protein Powder is a plant-based protein supplement. While the manufacturer identifies no target consumer, customer reviews indicate that many who use it are average people with moderate to active lifestyles.
The Orgain brand was created by Andrew Abraham, a medical doctor who is described on the website as an integrative medicine specialist, cancer survivor, and kitchen chemist.
The brand aims to provide good-for-you, good-tasting protein powder made with high-quality, natural, food-based ingredients.
Evaluation of Ingredients
Orgain Protein Powder is formulated with 100% plant-based ingredients, making it vegan-friendly.
The amounts of the specific ingredients are not listed on the product packaging. However, the product contains 21 grams of protein.
Here's is what relevant research says about the main ingredients used:
Orgain Organic Protein Blend
This is the main ingredient and is a blend of pea, brown rice, and chia seed protein.
Pea protein is naturally hypoallergenic and derived from yellow peas.
While it's low in methionine, which is common among many plant proteins, it does contain all nine essential amino acids. (1)
Peas are particularly high in the amino acid lysine, which may support a healthy immune system. (2)
It's low in the amino acid methionine, but the rice in this product helps make up for that. (1)
It's also a good source of branched-chain amino acids like arginine, which can benefit muscles, circulation, and heart health. (3, 4)
A 2008 animal study found that dietary pea protein stimulated bile acid excretion in rats, which lowered LDL "bad" cholesterol and supported liver health. (5)
Overall, pea protein is considered a high-quality protein source, is free from major allergens, and is easily digestible for most people. (6)
Rice is a good source of plant-based protein but comes with the risk of being contaminated with heavy metal arsenic due to how it's grown. (7)
One 2013 study among college-aged men found that brown rice protein used for 8 weeks offered similar muscle-building benefits as whey protein. (8)
Chia seeds are a good source of antioxidants and omega-3 fatty acids, fiber, vitamins, and minerals. They are also a concentrated source of protein, containing around 3 grams per tablespoon. (9)
In fact, chia seeds are approximately 19% protein, making them a sensible option for protein powder formulations like this one.
Summary:
Orgain Organic Protein Blend is a well-balanced blend of plant proteins with evidence to support their use for muscle building and nutrient density.
Orgain Organic Creamer Base
This is a blend of acacia, high oleic sunflower oil, rice dextrin, rice bran extract, and rosemary extract.
Its primary purpose is to improve flavor, provide a creamy texture for the final product, and prevent grittiness that is often a complaint of protein powders.
Overall, I didn't find a reason to be concerned about these ingredients.
Acacia is often used as a thickening agent in products and can contribute some prebiotic fiber.
Organic Stevia
Like many other plant-based protein powders, Orgain uses stevia as a nonnutritive sweetening agent.
It's listed toward the end of the ingredient list, indicating it's used in small amounts.
One 2010 study among 19 obese adults found that stevia was helpful for significantly reducing insulin and blood sugar levels. (10)
Side Effects, Safety, and Dosage
One serving of Orgain Protein Powder is 2 scoops, which provides 150 calories, 21 grams of protein, 4 grams of fat, 15 grams of total carbs, and 6 grams of fiber.
Directions are to combine it with 12 ounces of liquid, like almond milk or water, or use it to make a smoothie.
This product is USDA organic and certified vegan. Additionally, the product is gluten-free, non-GMO, and contains no added sugar.
However, it may come with a higher risk for containing naturally occurring heavy metals, a common problem with plant-based protein powders.
Rice is likely to contain the naturally occurring heavy metal arsenic, chronic consumption of which has been associated with a higher risk for organ damage and cancer. (7)
Studies suggest that people at the highest risk for safety concerns from brown rice are those who eat it in larger, more frequent amounts and who have smaller body stature. (11)
That being said, a 2020 study published in Toxicology Reports stated that based on current research, a typical population intake of protein powders does not lead to a high risk for heavy metal toxicity for most people. (12)
If this product had a third-party seal, I would feel better about it being independently tested for heavy metal levels.
This brand was mentioned in headlines in 2018 after it was among plant-based protein powders tested by the non-profit Clean Label Project and was found to contain higher amounts of heavy metals than non-plant-based protein powders. (13)
It's important to note that the only Orgain product that appears to be poorly rated for purity by the non-profit is the Meal Replacement powder.
Acacia powder may also come with a risk for side effects. For example, a 2012 randomized controlled trial found that many of the participants who consumed acacia powder experienced some nausea and diarrhea for the first week they used it, which subsided. (14)
Also, they took 30 grams of this ingredient per day, which is far more than what is found in a serving of Orgain.
Stevia may also be a questionable sweetening agent for some people. Stevia leaf extract is Generally Recognized as Safe by the FDA.
However, animal studies have raised concerns around its potential to alter gut microbiota, long-term effects of which are unknown. (15)
Speak to your doctor before adding this product to your regimen or making any other major changes in your diet.
Cost and Where to Buy
On its website, one container of Orgain Protein Powder (20 servings) is priced at $29.99.
Alternatively, you can sign up for their subscription service, which provides a container every 30, 45, or 60 days, with a 25% discount on your first order and a 10% discount on all subsequent orders plus free shipping.
Refunds can be requested if done within 30 business days of placing your order, minus shipping costs.
Orgain Protein Powder is also available from Amazon for $27.
How Orgain Protein Powder Compares to Alternatives
There are a growing number of plant-based protein powders on the market. Many are formulated with a mixture of pea protein and other proteins, likely for the best flavor.
Most also provide similar amounts of protein and calories per serving.
Very few plant protein powders are third-party tested, but many do have a USDA organic, vegan, and non-GMO certification.
The main difference is that Orgain Protein Powder doesn't use added sugar, whereas many alternative plant protein powders do. However, it does contain organic stevia, which is common among other products as well.
Orgain Protein Powder is also priced slightly lower per ounce than several of the alternatives. Overall, it is a good option for a plant-based protein powder.
The Bottom Line
Orgain Organic Protein Plant Based Protein Powder appears to be among the better plant protein supplements on the market for the average consumer.
It doesn't claim any health benefits, but it's clear that the brand cares about using quality ingredients.
I didn't identify any major concerns with the ingredients used in this product, but third-party testing would be a helpful improvement.
As with any supplement, it's best to speak with your doctor before adding this product to your health routine to make sure it's safe and appropriate for you.
Thanks for your feedback!
In a few words, please tell us how this article helped you today.
Please let us know how we can improve this article by selecting your concern below.
Thank You! We appreciate your feedback.
*
Please select at least one topic:
Please Note: We cannot provide medical advice. This feedback will help us continue improving your user experience on WellnessVerge.
Please Note: We cannot provide medical advice. This feedback will help us continue improving your user experience on WellnessVerge.
At WellnessVerge, we only use reputable sources, including peer-reviewed medical journals and well-respected academic institutions.