WellnessVerge is reader-supported. We may earn a commission when you make a purchase through the links on this page. Learn more about our process here.
Why You Can Trust Us
Every article and review on WellnessVerge is thoroughly researched and fact-checked by licensed health professionals. Our editorial team is made up of registered dietitians and medical doctors.
Every piece of content is also medically reviewed to ensure accuracy and alignment with sound scientific evidence and medical consensus. We only use peer-reviewed journals and reputable medical sources to form our conclusions and recommendations.
We operate with total editorial independence, and our editorial policies ensure that your well-being comes first. Based on our rigorous research, we only recommend products that are worth considering. We always disclose any ads or partnerships with brands featured on our site.
Hiya Kids Multivitamin Review: Great Option, If Your Kiddo Likes the Taste
Hiya Daily Multivitamin is a high-quality subscription-based chewable vitamin for children. Many children don't necessarily need a daily multivitamin, but if you want peace of mind, Hiya is an excellent choice, assuming your kiddo likes the taste.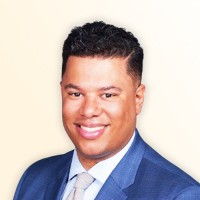 Medically Reviewed by
Anthony Dugarte, MD
Medical Reviewer
Anthony Dugarte, M.D., C.S.C.S. is a health and wellness writer and medical content reviewer. In addition to dedicating the last 8 years to medical research, Dr. Dugarte also has more than a decade of experience in strength and conditioning, nutrition, and rehabilitative exercise, as well as authoring and reviewing health and wellness-related content.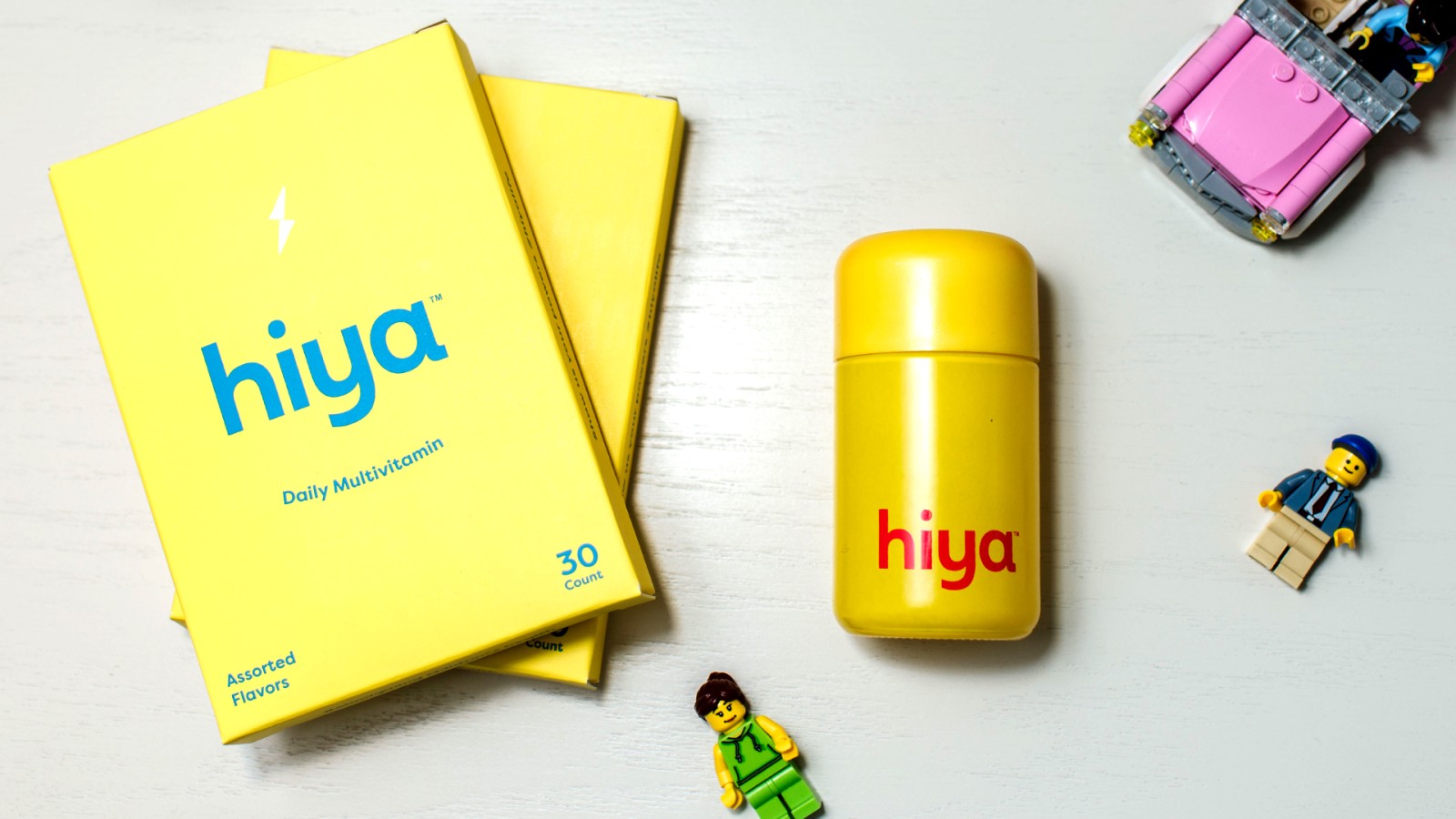 Key Takeaways (TL;DR)
Research shows that very few children meet the recommended daily intake of fruits and vegetables in their diets. (1) Hiya is a high-quality children's multivitamin designed to help fill this gap.
What sets Hiya apart from other multivitamins is that they don't have sugar or other fillers. Moreover, their chewable form is far less likely to cause tooth decay than the popular gummy form.
A daily multivitamin is likely unnecessary if your child eats a well-rounded diet. However, if your child has a vitamin deficiency, is an extremely picky eater (and you want peace of mind), or has difficulty with absorption, they may benefit from taking Hiya Multivitamin.
Hiya is available only through a monthly subscription. There are thousands of positive reviews from satisfied parents. However, some consumers report that their kids didn't like the taste and that their subscription cancellation process was not smooth.
What Hiya Gets Right
It's made with organic fruits and vegetables
It contains no added sugar (sweetened with monk fruit)
It's gluten-free, vegan, GMO-free, and allergen-free
The multivitamin is third-party tested for ingredient purity and safety
The brand uses sustainable packaging
Important Considerations
It's pricier than some alternative kids' multivitamins
Hiya is only available as a monthly subscription
The supplement does not contain omega-3
Hiya at a Glance
Hiya Daily Multivitamin is a sugar-free chewable vitamin for kids aged 2 through 15. It is designed to fill nutritional gaps to optimally support children's immunity, focus, growth, and development.
The product is made with organic fruits and vegetables and provides 15 essential vitamins and minerals. These nutrients include zinc, vitamin D, vitamin A, various B vitamins, folate, calcium, iodine, and manganese.
The manufacturers of Hiya suggest your child take one vitamin per day with a meal at either breakfast or dinner.
Hiya was started by two fathers, Darren Litt and Adam Gillman, who were troubled by the options for children's vitamins on the market. They found that most children's vitamins were loaded with sugar, artificial ingredients, and other unnecessary additives.
They received input from pediatricians, nutritionists, scientists, and parents to create their multivitamin supplement.
See Supplement Facts
One serving size is 1 tablet (1 gram), with 30 servings per container
Total Carbs: <1 g
Vitamin A (as retinyl palmitate and 46% beta-carotene): 360 mcg
Vitamin C (as calcium ascorbate and acerola fruit): 40 mg
Vitamin D (as vegan cholecalciferol): 25 mcg
Vitamin E (as d-alpha-tocopherol from sunflower oil): 3.5 mg
Thiamin (as Vitamin B1 & from organic quinoa sprouts): 0.5 mg
Riboflavin (as riboflavin & from organic quinoa sprouts): 0.6 mg
Folate (as L-5-MTHF-Ca & from organic quinoa sprouts): 200 mcg DFE
Vitamin B12 (as MeCbl & from organic quinoa sprouts): 2 mcg
Biotin (as biotin & from organic quinoa sprouts): 25 mcg
Pantothenic acid (as Vitamin B5 & from organic quinoa sprouts): 2.5 mg
Calcium (as calcium carbonate): 20 mg
lodine (as potassium iodide): 50 mcg
Zinc (as zinc citrate): 3 mg
Selenium (as selenomethionine): 15 mcg
Manganese (as manganese citrate): 1.5 mg
Fruit and Vegetable Blend: 25mg (Organic Apple, Organic Beet, Organic Blueberry, Organic Broccoli, Organic Carrot, Organic Green Cabbage, Organic Kale, Organic Parsley, Organic Raspberry, Organic Spinach, Organic Strawberry, Organic Tomato)
Vitamin K2 (as menaquinone-7): 8 mcg
Other Ingredients: Sweetener blend (mannitol, monk fruit extract), plant cellulose blend, coconut oil powder, natural flavors and color (beet root, turmeric root, and spirulina), vegetable stearic acid, organic rice hull concentrate, malic acid, and vegetable magnesium stearate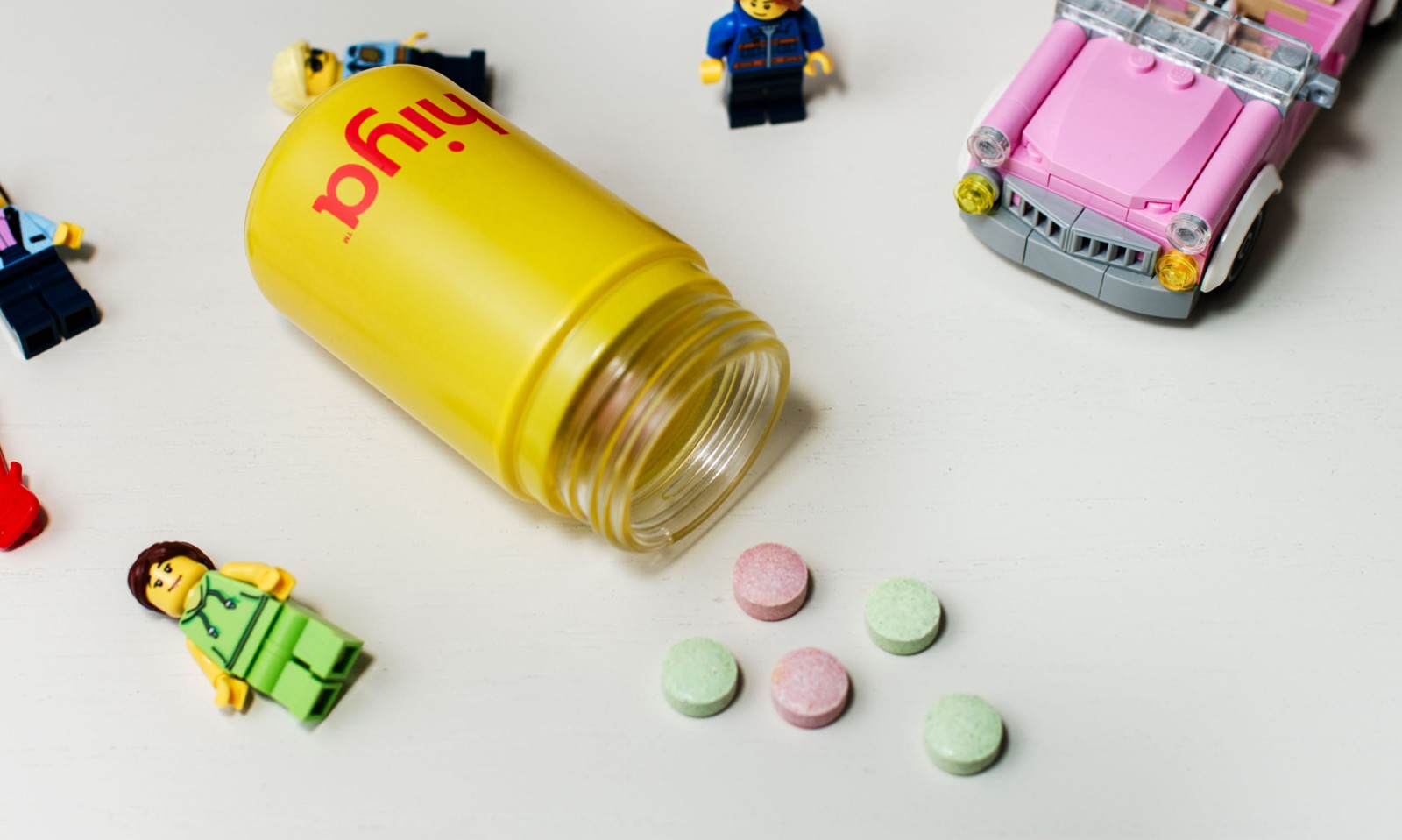 Our Personal Experience
Editor's Note: At Wellnessverge, we evaluate hundreds of products, some of which become part of our daily routines. Here's how our co-founder, Dmitry Ozik, uses Hiya with his kids.
I have three active children who love sports. My wife and I typically make sure that our family eats a well-balanced diet with plenty of fruits and veggies. But we still use a daily kids multivitamin to ensure they get the nutrients they need to support their active lifestyle (and for our peace of mind).
We typically use L'il Critters and Smarty Pants, both in a gummy form with added sugar. The zero-sugar offer of Hiya attracted us. Since the nutrients were similar to the brands we were using, we decided to give it a try with our two boys (6 and 8 years old).
One of our boys (6 years old) loved Hiya's flavor and chewable form. He also enjoyed the fun packaging and had no issues keeping the daily vitamin routine.
However, our other boy did not like the texture and, after trying Hiya for a few weeks, did not want to continue, so we switched back to Smarty Pants.
One additional consideration is Hiya does not contain omega-3. Because we wanted our kids to get this fatty acid, we had to use additional gummies (with sugar).
Overall, I think Hiya is an excellent choice for a sugar-free multivitamin if your kid likes the taste and texture and if it fits your budget.
Cost and Buying Options
Hiya Kids Daily Multivitamin is priced at $30 per bottle per month. Parents with multiple children can get a discount by ordering multiple bottles at once. Here is the current cost:
| | Cost per Bottle | Total Monthly Cost |
| --- | --- | --- |
| 1 Kid | $30 | $30 |
| 2 Kids | $28 | $56 |
| 3 Kids | $25 | $75 |
| 4 Kids | $24 | $96 |
| 5 Kids | $23 | $115 |
For the first month, your 30-day supply of vitamins will include a refillable glass bottle and fun stickers for your kids. You will also get 50% off your first total order regardless of how many bottles you purchase. Each month after that, you'll receive a recyclable refill pouch to fill up your bottle with fresh vitamins.
All orders come with free shipping, and you can cancel your Hiya subscription anytime. Hiya offers a refund on all purchases, with no return required.
The Ingredients Inside Hiya
Hiya Kids Daily Multivitamin contains the essential nutrients many children lack daily due to their diets and can be used to fill common nutrition gaps. Below, we'll discuss these vitamins and nutrients and what they can help your child with.
Vitamin A
Vitamin A is an essential nutrient for children as it supports their eye health, cellular growth, and muscle functioning. Recent research has also demonstrated that vitamin A can help the immune system. (2)
Hiya provides the two essential forms of vitamin A — preformed vitamin A and provitamin A carotenoids. Carotenoids are naturally found in plant foods, so this important addition is excellent for children who don't eat various fresh vegetables.
Vitamin C
Vitamin C is an important immune booster crucial for our children's health and development. Although more research is needed, some studies suggest that vitamin C may help reduce the duration of the common cold and other viral infections. (3)
Vitamin D
Vitamin D supports bone growth and the immune system and may be essential to supplement children at risk for a deficiency. Picky eaters, children living in colder climates, and overweight and obese children are at a higher risk of developing a vitamin D deficiency. (4)
B Vitamins
Hiya Multivitamins contains the following B vitamins:
Vitamin B1 (Thiamin): 0.5 mg
Vitamin B9 (Folate): 300 mcg
Vitamin B7 (Biotin): 25 mcg
Vitamin B5 (Pantothenic acid): 2.5 mcg
Vitamin B12 (Methylcobalamin): 2 mcg
This group of vitamins plays a vital role in converting the food your child eats into energy. Additionally, the B vitamins are involved in making red blood cells, which are responsible for carrying oxygen throughout your child's body. (5)
While all B vitamins are important, studies suggest that vitamin B12 may play an important role in cognitive development and school performance. According to the research, there is a high prevalence of vitamin B12 deficiency in children, which may impact their cognitive development. (6, 2)
Other Nutrients
The following nutrients play a role in supporting a child's overall health and wellness.
Vitamin E: An important antioxidant that can support your child's eyesight and cardiovascular and immune systems.
Calcium: Vital for the healthy development of bones. The window for building strong bones is relatively short. Children and teenagers who get enough calcium will prevent the development of weak bones and reduce bone loss later in life.
Iodine: Helps improve cognitive function in children.
Zinc: Supports your child's immune system and helps heal wounds.
Selenium: An antioxidant that supports skin tissues, blood vessels, and heart functioning. This mineral is prevalent in Western diets, so your child is probably getting enough through diet alone.
Manganese: This essential nutrient plays a vital role in optimal growth and development, particularly for brain development in children.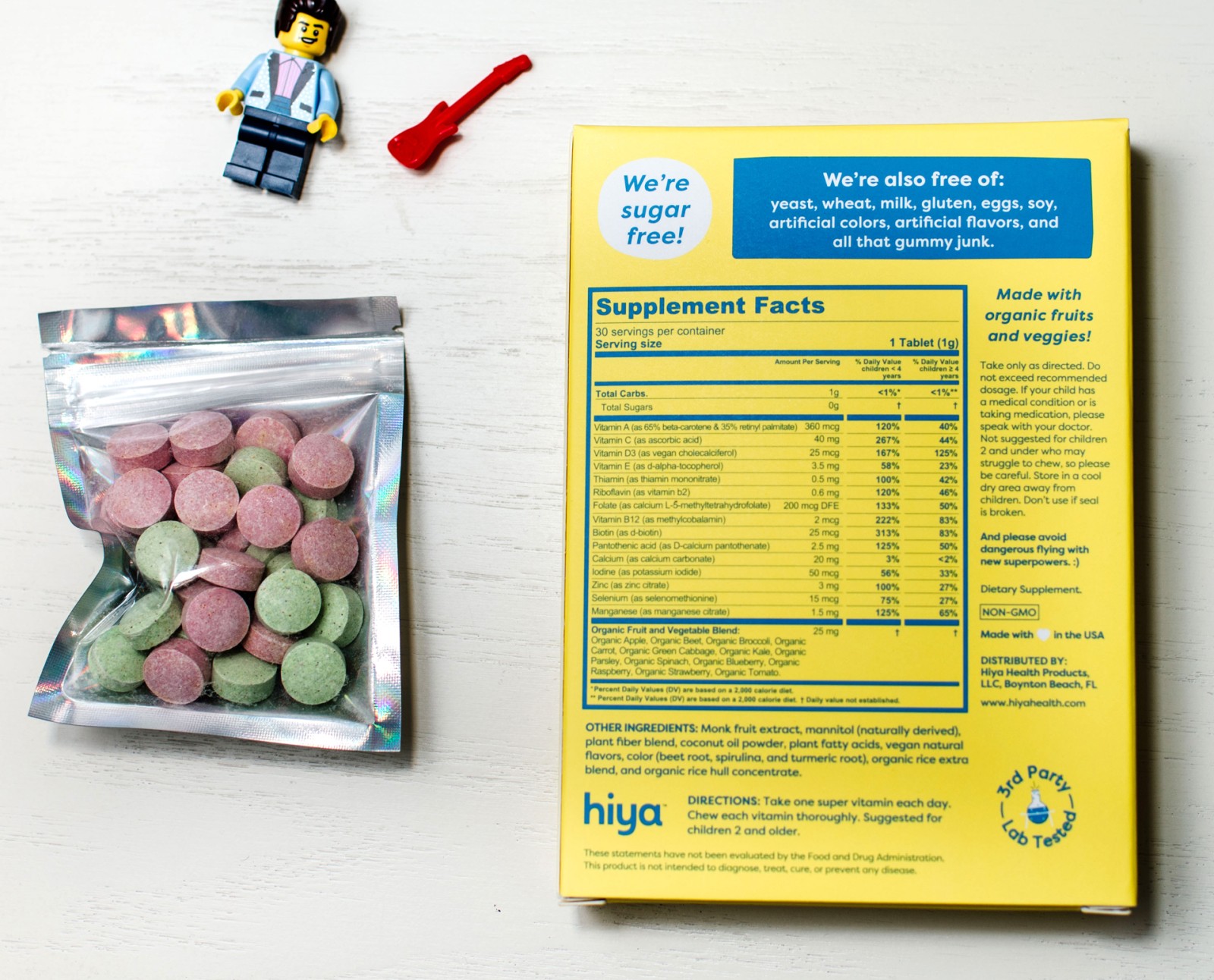 Safety Considerations
Hiya multivitamins are meant for children ages 2–15. When taking the proper dosage, multivitamins, including Hiya, generally do not have side effects. A multivitamin may occasionally have minor and temporary side effects, including nausea, diarrhea, or constipation. (7)
The National Institutes of Health warns that a multivitamin supplement can be toxic to children when taken in excess amounts. This is mainly for fat-soluble vitamins, including vitamins A, D, E, and K, which are stored in the body and not excreted in the urine. (8)
It is important to note that chewable vitamins are better for children's teeth than the gummy variety. This is because gummies can get stuck between your children's teeth and cause cavities.
How Hiya Multivitamin Compares to Alternatives
| | Hiya Multivitamin | Ritual Essential for Kids | SmartyPants Kids Formula | Naturelo |
| --- | --- | --- | --- | --- |
| Ingredients | 15 | 12 | 15 | 23 |
| Sugar Content | 0 g | 0 g | 5 g | 2 g |
| Omega-3 | No | Yes | Yes | No |
| Form | Chewable and Gummies | Gummy | Gummy | Chewable and Gummies |
| Daily Dosage | 1 | 3 | 4 | 2 |
| Price (30-day supply) | $30 | $33 | $20.46 | $29.95 |
| Available at Popular Retailers | No | No | Yes | Yes |
| Subscription Only | Yes | Yes | No | No |
| Third-Party Tested | Yes | Yes | Yes | Yes |
| No GMOs | Yes | Yes | Yes | Yes |
| Gluten-Free | Yes | Yes | Yes | Yes |
| Soy Free | No | No | Yes | Yes |
| Vegan Friendly | Yes | Yes | No | Yes |
Nutritional Tips From a Registered Dietitian
Many foods are fortified with various nutrients. For example, many breads contain B vitamins, and most milk and yogurt are fortified with vitamin D.
Having a picky eater for a child can be difficult. Here are some tips that can help handle that in a positive way:
Allow your children to help pick out fruits and vegetables at the store.
Have your children help prepare meals.
When possible, sit down together and enjoy the meal as a family.
Avoid making a separate meal for your picky eater.
Continue offering new foods, including those your child didn't like before. It can take as many as ten or more times to taste the food before your child accepts it.
Thanks for your feedback!
In a few words, please tell us how this article helped you today.
Please let us know how we can improve this article by selecting your concern below.
Thank You! We appreciate your feedback.
*
Please select at least one topic:
Please Note: We cannot provide medical advice. This feedback will help us continue improving your user experience on WellnessVerge.
Please Note: We cannot provide medical advice. This feedback will help us continue improving your user experience on WellnessVerge.
At WellnessVerge, we only use reputable sources, including peer-reviewed medical journals and well-respected academic institutions.