WellnessVerge is reader-supported. We may earn a commission when you make a purchase through the links on this page. Learn more about our process here.
Why You Can Trust Us
Every article and review on WellnessVerge is thoroughly researched and fact-checked by licensed health professionals. Our editorial team is made up of registered dietitians and medical doctors.
Every piece of content is also medically reviewed to ensure accuracy and alignment with sound scientific evidence and medical consensus. We only use peer-reviewed journals and reputable medical sources to form our conclusions and recommendations.
We operate with total editorial independence, and our editorial policies ensure that your well-being comes first. Based on our rigorous research, we only recommend products that are worth considering. We always disclose any ads or partnerships with brands featured on our site.
Huel vs. Soylent: Which Is Better?
Huel and Soylent are meal replacement shakes designed for busy people concerned about their nutrition. How can you choose between them?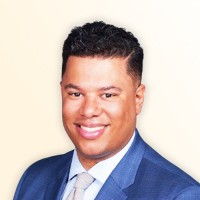 Medically Reviewed by
Anthony Dugarte, MD
Medical Reviewer
Anthony Dugarte, M.D., C.S.C.S. is a health and wellness writer and medical content reviewer. In addition to dedicating the last 8 years to medical research, Dr. Dugarte also has more than a decade of experience in strength and conditioning, nutrition, and rehabilitative exercise, as well as authoring and reviewing health and wellness-related content.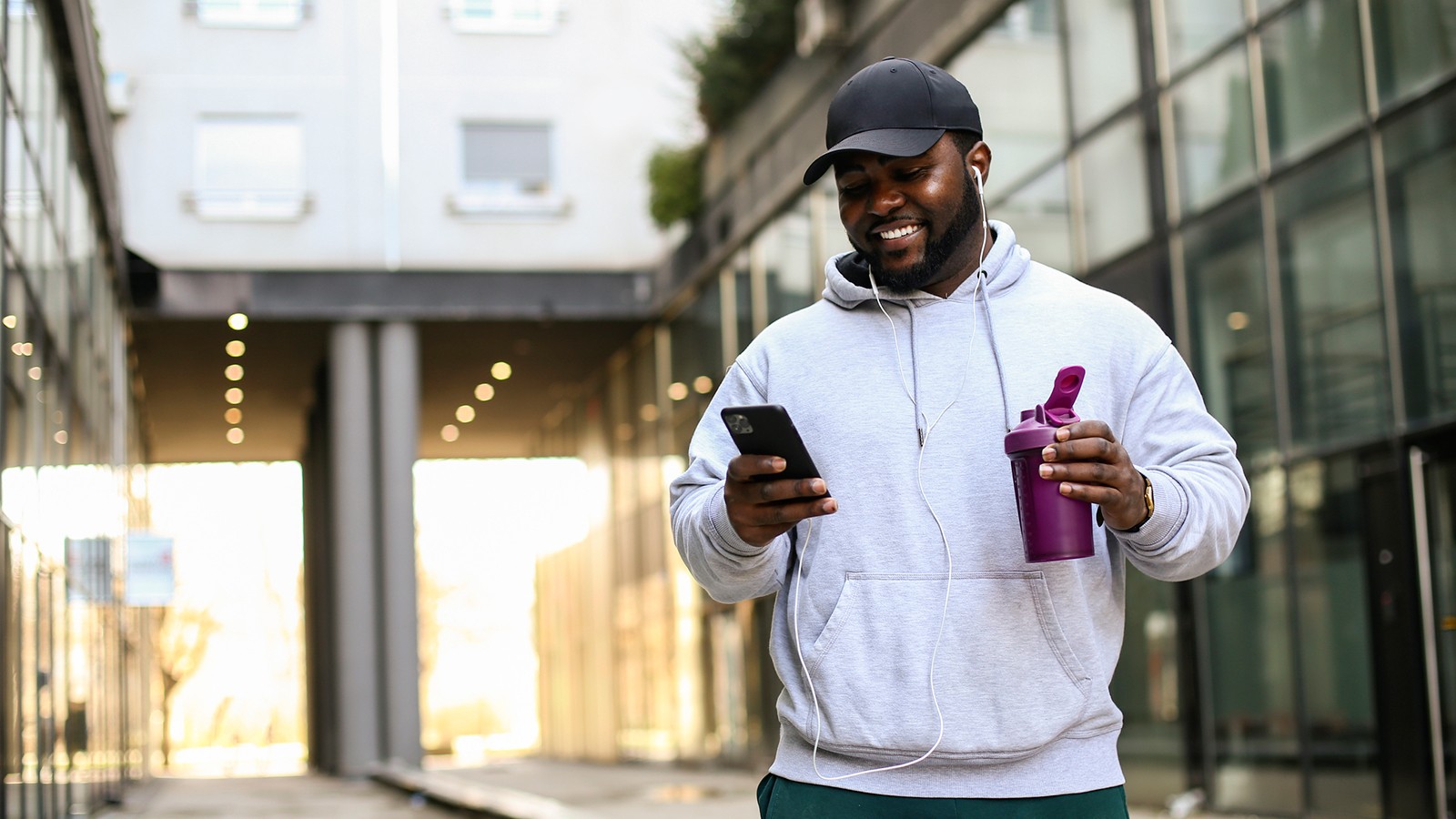 Balanced meals can be time-consuming to prepare. They require finding the right balance of carbohydrates, fiber, healthy fat, and protein.
Eating a variety of foods is required to obtain all the nutrients the human body cannot make on its own.
Plant foods, including whole grains, fruits, and vegetables, are especially important to provide antioxidants and phytonutrients to support immune system function, anti-aging benefits, and keeping inflammation at bay.
We are all lacking time to feed ourselves nutritious meals every day.
Lifestyle factors like not getting enough sleep, a jam-packed schedule, or lack of interest in cooking can leave you reaching for whatever food you can get your hands on in a pinch.
This means we're often snacking, choosing fast food, or opting for convenience items that don't keep us full and lack the complete nutrition we need to feel our best.
Meal replacement products are designed to provide complete nutrition with convenience and time efficiency in mind.
Huel and Soylent are two popular meal replacement brands. Let's take a closer look at their products.
Quick Facts
| | Huel Powder | Soylent Powder |
| --- | --- | --- |
| Main Protein Source | Pea protein, brown rice protein | Soy protein isolate |
| Other Ingredients | Oats, Ground Flaxseed, Tapioca Starch, Natural Flavor, Sunflower Oil Powder, Medium-Chain Triglyceride Powder (from Coconut), Maltodextrin, Xanthan Gum, Acerola Cherry Powder, Potassium Citrate, Potassium Chloride, Corn Starch, Sodium Chloride, Calcium Carbonate, Sunflower Lecithin, Kombucha Tea Powder, Sucralose, Bacillus Coagulans MTCC 5856, Nicotinamide, D-Alpha Tocopheryl Acetate, Lutein, Lycopene, Calcium-D-Pantothenate, Pyridoxine Hydrochloride, Riboflavin, Retinyl Acetate, Zeaxanthin, Menaquinone-7, L-Methylfolate, Thiamine Mononitrate, Vitamin D2, Plant-Derived Vitamin D3 | Canola oil, maltodextrin, isomaltulose, soluble corn fiber, modified food starch, vitamin and mineral premix, cellulose, natural flavors, soy lecithin, salt, mono and diglyceride, xanthum gum, sucralose |
| Cost Per Serving | $2.12 | $1.83 |
| Serving | 2 scoops mixed with 17-ounces water | 2 scoops mixed with 12-ounces water |
| Flavors | Original, Unflavored and Unsweetened, Berry, Chocolate, Salted Caramel, Caffe Latte, Vanilla, Banana, Peanut Butter | Original, Cacao |
| Other Forms | Gluten-free, Black (high-protein, lower-carb formula), ready-to-drink, bars, Hot & Savory meals | Ready-to-drink, bars |
What Is Huel?
Pros
Easy to prepare
30-day return policy for unopened product
Can help simplify calorie counting
9 flavors to choose from
Cons
Potential for digestive upset
Not widely accessible
Huel, which stands for "human fuel," makes meal replacement drinks.
They are available either in powder or ready-to-drink forms. For this article, I'll be focusing on the powdered form.
Huel was designed as a more nutritious option compared to traditional convenience meals and fast food.
When pinched for time, Huel's meal replacement drinks are easy to prepare and consume, whether at home or on the go.
Huel Powder is marketed as a "nutritionally complete meal." The ingredients are entirely plant-based and designed to provide an optimal balance of carbohydrates, protein, and fat.
It also contains fiber, 27 essential vitamins and minerals, and prebiotics and probiotics to support digestive health.
Huel Powder is available in nine flavors. Each bag contains 17 servings (meals), and there is a minimum requirement of two bags per order.
The "meal" is prepared by combining the powder with water. A scoop and a shaker cup are included with first-time orders of Huel Powder.
What Does Huel Do?
As mentioned above, Huel provides "complete nutrition" when you don't have time to prepare a traditional sit-down meal.
Huel Powder claims to provide sustained energy and keep you full.
Huel's primary protein sources are pea protein and brown rice protein. Together, these protein sources provide all essential amino acids.
It also contains oats as the primary source of carbohydrates and ground flaxseed, sunflower oil, and coconut medium-chain triglycerides (MCTs) as the main fat sources.
Flaxseed is a good source of alpha-linolenic acid (ALA), an omega-3 fatty acid. Omega-3 fats can benefit cardiovascular health. (1)
MCTs are linked to enhanced satiety and improved body composition. (2)
Each meal provides 400 calories with a macronutrient ratio of 37% carbohydrate, 30% protein, 30% fat, and 3% fiber.
It's low in sodium and sugar. Sucralose and natural flavors provide a sweet taste without added sugar.
Here's the basic nutrition information for each serving of Huel Powder:
Calories: 400
Total Fat: 13 grams
Carbohydrate: 45 grams
Dietary Fiber: 7 grams
Total Sugar: 1 gram
Protein: 30 grams
What Is Soylent?
Pros
Easy to prepare
Affordable
Widely accessible at major retailers
Cons
Contains soy, a common allergen
No returns accepted through brand's website
Only 2 flavors to choose from
Soylent makes "nutritionally complete" drinks in both powdered and ready-to-drink forms. They also make snack bars. For this article, I'll be focusing on Soylent Powder.
Soylent is meant to replace occasional meals to help you meet your nutrition needs over a day or week.
Soylent Powder is made entirely from plant-based ingredients.
It contains a balanced ratio of protein, carbohydrates, and fats to keep you full while providing energy. It also includes a blend of 28 vitamins and minerals.
Soylent Powder is available in original or cacao flavors. It's sold by the case, with each case containing seven packs for a total of 35 servings or meals.
Soylent Powder is prepared by mixing with water.
What Does Soylent Do?
Soylent Powder provides a convenient and easy-to-prepare "complete" meal when you're pressed for time.
The primary protein source in Soylent Powder is soy protein isolate.
The website claims they formulated Soylent with soy because it contains all the essential amino acids, is easily digested and provides a smooth drink consistency.
The primary carbohydrate sources are isomaltose, maltodextrin, made from vegetable starch, soluble corn fiber, and modified food starch.
It also contains natural flavors and sucralose.
Canola oil is the source of fat. Canola oil contains some omega-3 fatty acids and a high amount of omega-6 fatty acids.
While both are essential to humans, most individuals consume too many omega-6 fatty acids.
A high ratio of omega-3 to omega-6 fatty acids is believed to be a contributing factor in the development of inflammation, obesity, and heart disease. (3)
Each meal provides 400 calories with a macronutrient ratio of 37% carbohydrate, 20% protein, and 43% fat.
Here's the basic nutrition information for each 12-ounce serving of Original Soylent Powder:
Calories: 400
Total Fat: 19 grams
Carbohydrate: 42 grams
Dietary Fiber: 6 grams
Total Sugar: 16 grams
Protein: 20 grams
Comparison of Benefits
Both Huel and Soylent are used as meal replacements, are easy to prepare, and are designed to provide essential nutrients while on the go.
Although both provide 400 calories in a 12-ounce serving, the macronutrient distributions differ.
Both products contain the same percentage of calories from carbohydrates. However, Huel contains more protein and less fat per meal or serving.
The macronutrient breakdowns are also similar.
Both products provide enough carbohydrates to energize you, while the protein and fat prevent rapid blood sugar spikes and help you feel fuller for longer.
They both contain adequate protein to help support muscle growth with exercise, and the vitamins and minerals may support immune function.
Huel has a higher amount of most vitamins and minerals compared to Soylent. It also contains prebiotics and probiotics for digestive health, while Soylent does not.
However, both products are good sources of fiber.
Fiber helps you feel full, is beneficial for digestive health, and including more fiber in your diet may improve heart health by reducing cholesterol levels.
Comparison of Side Effects and Safety
Huel and Soylent are safe for most healthy adults to consume. Neither supplement is associated with significant side effects.
When using meal replacements instead of real food, there is always some concern about nutrient deficiencies. However, this is less likely with nutrient-dense products like Huel and Soylent.
Because these products contain fiber, some individuals who are sensitive to fiber may experience digestive upset such as gas or bloating.
Soylent is not appropriate for anyone with an allergy or intolerance to soy.
Huel is free from common allergens. However, Huel does contain coconut, which may be an allergen for people allergic to tree nuts, so be sure to avoid this product if you are allergic.
Both products are free from animal products, so they can be enjoyed as part of a vegetarian or vegan lifestyle.
Cost Comparison
Both can be purchased through the respective brand's website. Soylent can also be found in some grocery stores and major retailers, including Walgreens, Target, and Walmart.
The exact price of Soylent will depend on where you purchase it. For our purposes here, I'll be using pricing information from the Soylent website.
Soylent Powder sells for $64 per case. Each case contains seven packs and a total of 35 meals, with each meal costing $1.83.
Soylent offers a subscribe-and-save discount, which brings the cost per case down to $52.50 ($1.50 per meal).
Soylent does not offer a return or exchange policy for any of its products.
A minimum of two bags of Huel Powder must be purchased together, which costs $72.22 or $2.12 per meal. Each bag contains 17 meals.
Huel also offers a 10% subscribe-and-save discount, which makes the cost $65 for two bags or $1.91 per meal.
Huel also makes a gluten-free powder and enhanced protein formula, both of which are more expensive. These powders retail for $83.34 for two bags or $2.45 per meal.
First-time Huel Powder customers will also receive a free t-shirt, powder scoop, and shaker cup with their order.
Huel offers a 30-day return policy for unopened products, less the cost of return shipping.
Compared to the cost of convenience meals at fast-food chains or other counter-service eateries, both Soylent and Huel are worth the price.
A meal of either product equates to about the price of a coffee, which may help you save money in the long run if you're accustomed to eating out.
Our Pick: Choosing Between Huel and Soylent
While neither brand is likely a long-term meal replacement solution, both offer convenient ways to feed yourself balanced, nutritious meals when times are busy, or you're on the go.
These products may also be helpful for individuals trying to lose weight.
Calorie-controlled meal replacement drinks that are quick to prepare are a good alternative to fast food and convenience meals to support weight loss efforts.
If you can't or choose not to consume soy, Soylent is not the meal replacement product for you.
I would choose Huel since its powder and liquid meal replacements are formulated with more "recognizable" ingredients, like oats, flaxseed, and coconut MCTs.
Huel contains more protein to help you feel satisfied, healthier fat sources with an optimized ratio of omega-3 to omega-6 fatty acids, and a more significant number of vitamins and minerals per serving compared to Soylent.
On top of those reasons, Huel offers more flavors and a 30-day return policy which is helpful if you end up with a flavor you don't like.
No meal replacement product can take the place of actual food, and they don't tend to be long-term solutions.
If you're trying to eat more nutritiously or working on body composition goals, you still need to learn how to shop for and prepare real food.
Thanks for your feedback!
In a few words, please tell us how this article helped you today.
Please let us know how we can improve this article by selecting your concern below.
Thank You! We appreciate your feedback.
*
Please select at least one topic:
Please Note: We cannot provide medical advice. This feedback will help us continue improving your user experience on WellnessVerge.
Please Note: We cannot provide medical advice. This feedback will help us continue improving your user experience on WellnessVerge.