Why You Can Trust Us
Every article and review on WellnessVerge is thoroughly researched and fact-checked by licensed health professionals. Our editorial team is made up of registered dietitians and medical doctors.
Every piece of content is also medically reviewed to ensure accuracy and alignment with sound scientific evidence and medical consensus. We only use peer-reviewed journals and reputable medical sources to form our conclusions and recommendations.
We operate with total editorial independence, and our editorial policies ensure that your well-being comes first. Based on our rigorous research, we only recommend products that are worth considering. We always disclose any ads or partnerships with brands featured on our site.
Hydroxycut Review: May Help in Some Cases, But Risky
The active ingredients in Hydroxycut may promote additional weight loss in people following a calorie-reduced diet and exercise plan. However, there is a considerable risk of side effects from its stimulant ingredients.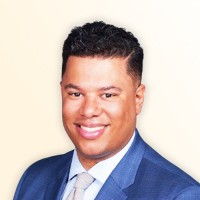 Medically Reviewed by
Anthony Dugarte, MD
Medical Reviewer
Anthony Dugarte, M.D., C.S.C.S. is a health and wellness writer and medical content reviewer. In addition to dedicating the last 8 years to medical research, Dr. Dugarte also has more than a decade of experience in strength and conditioning, nutrition, and rehabilitative exercise, as well as authoring and reviewing health and wellness-related content.

Key Insights (TL;DR)
Hydroxycut Original is a stimulant-containing weight loss supplement designed to burn calories, increase energy, and improve metabolism.
Its key ingredients, green coffee extract and caffeine, have some evidence showing that they may help promote some weight loss when paired with a reduced-calorie diet and exercise.
The caffeine content of Hydroxycut is concerning if combined with other caffeine sources, especially if you have a history of high blood pressure, cardiovascular disease, or caffeine sensitivity.
Between 2004 and 2009, Hydroxycut had a history of FDA-issued recalls for containing harmful ingredients in its products, including ephedra. All Hydroxycut products have been reformulated since then to remove unsafe ingredients.
Hydroxycut is reasonably priced, easily accessible from many retailers, and has thousands of positive reviews on Amazon, reporting that it helped customers lose weight and increase energy levels. However, many users also reported that Hydroxycut was ineffective and gave them side effects, mainly related to its stimulant ingredients.
If you are already on a calorie-reduced diet and following a fitness plan and have reached a plateau or have stubborn fat, Hydroxycut may be worth it (as long as you carefully monitor your total daily caffeine intake).
We do not recommend this product if you are starting your weight loss journey. (See additional tips below for a better alternative.)
What Hydroxycut Gets Right
It may boost energy short-term.
It may promote some degree of short-term weight loss when combined with a calorie-reduced diet and exercise.
The supplement contains essential vitamins.
It's reasonably priced.
Important Considerations
There's a risk of unpleasant side effects from its caffeine content.
The supplement lacks strong evidence to support weight loss claims.
There's no third-party testing.
The weight loss you achieve has to be maintained with a healthy diet and exercise.
Hydroxycut has a history of safety concerns and FDA-issued warnings.
A Quick Overview of Hydroxycut
Hydroxycut is a popular brand of weight loss aids that offers pills, drink mixes, and gummies.
The Hydroxycut Original (formerly known as Pro Clinical Hydroxycut) is their flagship product and will be the main focus of this review. The supplement contains two key ingredients, green coffee extract and caffeine, along with several other vitamins and nutrients. These ingredients are claimed to improve metabolism, burn calories, and increase energy.
Hydroxycut may provide a modest energy boost, given its caffeine content and essential vitamins. Still, the scientific evidence for its effectiveness in weight loss is very small.
The manufacturer recommends taking Hydroxycut for 60 days and combining it with a calorie-reduced diet and exercise for the best results.
How to Take Hydroxycut
The recommended dose for Hydroxycut Original is:
Days 1–3: Take 1 capsule twice per day with a glass of water, approximately 30–60 minutes before your two main meals.
Day 4 and Beyond: Take 2 capsules with water twice per day, 30–60 minutes before your two main meals. (Do not exceed 2 capsules in a 4-hour period or 4 capsules in a 24-hour period.)
When taking the maximum dose of 4 capsules per day, it's important to know that you are taking twice the quantity of ingredients you see on the label, including twice the amount of caffeine. (See more on this in the Safety section below.)
The capsules are medium-sized, and many consumers reported they are easy to swallow.
Expand to See Supplement Facts
Two capsules of Hydroxycut contain:
Essential Vitamins
Vitamin D (as Cholecalciferol) 10 mcg (50% DV)
Thiamin (as Thiamin Hydrochloride) 0.3 mg (25% DV)
Riboflavin (B2) 0.3mg (23% DV)
Niacin (as Niacinamide) 4 mg (25% DV)
Vitamin B6 (as Pyridoxine Hydrochloride) 0.4 mg (24% DV)
Vitamin B12 (as Cyanocobalamin) 6 mcg (250% DV)
Hydroxycut Complex 604 mg
Robusta Coffee Extract (C. Canephora Robusta) (bean) 200 mg
Apple Cider Vinegar (as Malus Pumila) (fruit) 100 mg
Plum (as Prunus Domestica) (fruit)
Baobab Extract (as Adansonia Digitata)
Cardamon (as Amomum Cardamomum) (seed)
Energy Matrix
Coffee (as Coffea Robusta) (bean) 204 mg
Pricing and Buying Options
When purchased from Hydroxycut's website, the cost is $19.99 per bottle (15-day supply) plus shipping.
If you follow the manufacturer's recommendation of taking this product for 60 days, the total cost of using Hydroxycut will be around $80.
The product is also widely available at retailers like Amazon, Target, Walgreens, and CVS for around $20. The price may vary among retailers, so shop around for the best deal.
Also, the manufacturer has an unclear return policy, so buying from a popular retailer with a simple return policy may be a better option.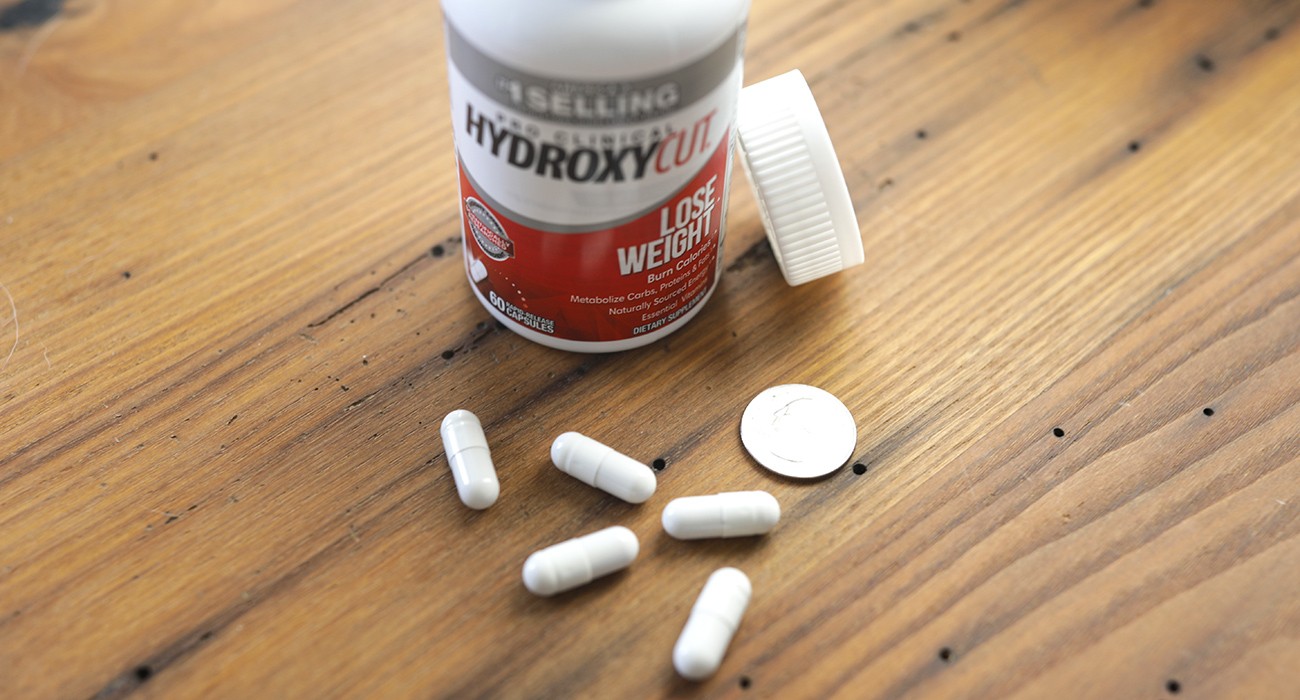 Scientific Research of Hydroxycut's Role in Weight Loss
The ingredients in Hydroxycut can be divided into three main groups — essential vitamins, weight loss blend, and energy blend. The key ingredients for promoting weight loss are green coffee extract and caffeine.
In a nutshell, some small research indicates that green coffee extract may promote weight loss in people following a calorie-reduced diet and an exercise program. Its caffeine and vitamin content will support your energy levels, and its other nutrients may support your metabolism and feeling of satiety.
We provide a summary of the scientific research behind each ingredient below.
Robusta Coffee Extract (C. Canephora Robusta Extract)
C. canephora robusta extract is a non-stimulant form of green coffee extract (GCE). Green coffee extract comes from coffee beans that have not yet been roasted, which results in very little caffeine.
Various studies show that supplementing green coffee extract for 8 weeks may promote weight loss by decreasing body weight, body mass index, and waist circumference without major side effects. However, some studies were small and not too revealing on how green coffee extract would affect weight loss long-term. Therefore, although promising, green coffee extract will not likely help with major weight loss goals. (1, 2, 3, 4)
In addition, two company-sponsored studies for Hydroxycut also demonstrated that those who took 300 mg and 400 mg of green coffee extract, alongside a calorie-restricted diet, experienced some weight loss after 8 weeks. However, keep in mind that these studies are neither peer-reviewed nor published in any medical journal.
Coffee Extract (as Coffee Robusta)
This Naturally Sourced Energy blend contains caffeinated coffee extract as Coffea robusta bean. There are 200 milligrams of caffeine in each 2-capsule serving size, bringing it to 400 mg daily when you take 4 capsules per the company's recommended intake. Studies show caffeine intake may promote weight, BMI, and body fat reduction. (5)
Important Note: Because you would be getting around 400 mg of caffeine from a daily dose of Hydroxycut (equivalent to 2.5 cups of coffee), be mindful if you're consuming caffeine from other sources, especially if you're sensitive to caffeine.
Apple Cider Vinegar (ACV)
Apple cider vinegar, or ACV, is made from fermented apple juice. There is much stir in the media on ACV's role in weight loss. Still, research results have been mixed, as some studies showed some benefits (although insignificant) while others showed no effect. ACV needs to be more clinically studied to determine if and how it can help with long-term weight loss. Also, the amount of ACV studied was at a much larger dose than the amount (200 mg in one daily serving) present in Hydroxycut. (6, 7)
Plum
Plums are an antioxidant-containing fruit and a rich fiber source that may help you feel fuller and have regular bowel movements. However, research is limited, and constipation relief in studies was from prunes (dried plums). (8, 9)
The company doesn't disclose the dosage amount of plums in Hydroxycut, nor are there any additional studies showing plums can directly promote weight loss.
Baobab Extract
Baobab extract is a citrus-like fruit derived from a tree native to Africa and Australia and commonly ground into powder in supplement form. Some small studies show that baobab extract may help promote feelings of fullness, reduce cravings, and potentially benefit weight management. Generally, because the extract is high in fiber, it can promote this benefit. (10, 11)
However, the makers of Hydroxycut do not disclose the amount of baobab extract present in this supplement.
Cardamom
Cardamom is an Indian spice similar to ginger and turmeric. While many studies show cardamon to be effective for various benefits, including improved digestion and inflammation relief, very few small human studies show it having any meaningful impact on weight loss. Additionally, many other studies showing any potential for this ingredient's role in weight loss were done on animals. This may not be enough to say that cardamom is effective. (12, 13, 14)
Vitamin D
Vitamin D is an essential nutrient that plays a role in metabolism, which may support a healthy weight. Some studies showed that vitamin D helped decrease weight, body mass index, and waist circumference but at doses much higher than the amount in Hydroxycut. Therefore, Hydroxycut may not contain enough to have such an effect. (15, 16)
B-Complex
This supplement contains several B vitamins, including thiamine, niacin, riboflavin, and vitamins B6 and B12. These may help improve energy levels and support brain health. Studies have shown that low vitamin B levels are associated with reduced energy and fatigue; therefore, a supplement may help. However, while essential, you may not need supplementation unless you are deficient in them. (17, 18)
Consider Safety First
Hydroxycut Original is a stimulant-containing supplement with a high dose of caffeine. It contains 200 mg of caffeine per serving and 400 mg per day if you take the recommended two servings.
The FDA suggests limiting caffeine to no more than 400 mg daily, the equivalent of 3 or 4 cups of caffeinated coffee. (19) Taking Hydroxycut in addition to your regular coffee, tea, and soda intake can bring you well above the daily limit recommendation. This can result in side effects ranging from mild to more severe: (20, 21)
Anxiety
Jitters
Dehydration
Headaches
Insomnia
Increased blood pressure
Arrhythmias
When taking Hydroxycut, it is best not to combine it with any other source of caffeine.
Tip: Hydroxycut also offers a non-stimulant version, which does not contain caffeine. This may be a safer choice if you're caffeine-sensitive.
Speak with your physician if you have any underlying health conditions or are taking any prescription medication before taking this product. Hydroxycut should not be used if you are pregnant or nursing.
As we mentioned previously, between 2004–2009, Hydroxycut's products were recalled due to serious side effects caused by ephedra. Hydroxycut's products have been reformulated, and their safety profile has been improved.
Overview of the Product Line
Hydroxycut offers several forms and formulations of its products that customize the Original formula to your needs. Here's a quick overview to help you understand how they compare to the Original.
Hydroxycut Gummies: Contain the same amount of green coffee extract as the Original, but without the caffeine. It could be a good option if you want to try Hydroxycut for its weight loss benefits without the caffeine. This version also contains many more essential vitamins than the Original, which could help you reach your daily nutrient intake. The gummy form is convenient to take but comes at a trade-off of 10 g of sugar.
Hydroxycut Non-Stimulant: Includes the same amount of active weight loss ingredients and vitamins as the Original, minus the caffeine. Similarly to the Gummies, this product is a safer way to try Hydroxycut for its weight loss benefits without the safety risks associated with caffeine.
Hydroxycut Drink Mix: Comes in a powdered form that you mix into water. It contains the same amount of green coffee extract as the Original, the same natural source of caffeine, but at a smaller dose, and adds an electrolyte blend. This version may be ideal if you do not like to swallow capsules.
Hydroxycut +Women: Like the Original, it contains the same active weight loss ingredients and natural source of caffeine but adds several vitamins and nutrients, including iron, folic acid, biotin, and collagen, to support women's health.
Hydroxycut Advanced: It also contains the same amount of the key ingredient, green coffee extract, as the Original, but its caffeine comes in a more concentrated powder form of caffeine anhydrous. Note that the FDA specifically advises avoiding powdered caffeine, such as caffeine anhydrous. (22) This formula also contains MCT oil and other nutrients. This product may be suitable for athletes who understand how to use it and the risks that come with its caffeine content.
Hydroxycut Hardcore: Contains the same amount of green coffee extract as the Orignal but includes additional nutrients and provides a larger, more concentrated dose of caffeine in the form of caffeine anhydrous. This formulation should be used only by athletes who understand the risks associated with high doses of caffeine.
Tips for Starting Your Weight-Loss Journey
Hydroxycut should be taken alongside a calorie-reduced diet and an exercise plan. That's why we do not think it is an ideal product to try when you are just starting your weight-loss journey.
Instead, start by focusing on your lifestyle choices, such as your diet, exercise, and stress management, which significantly impact your weight. Weight loss through lifestyle changes takes time, but it is highly effective if you stay consistent.
Start with setting small, achievable health goals such as drinking more water, eating more fruits and vegetables, and going for a daily walk. Combine it with regular self-care to reduce stress levels and regulate your hunger hormones.
For a no-nonsense approach to weight loss, we highly recommend checking out our Beginner's Guide here or our Simple 7-Day Weight Loss Meal Plan.
Thanks for your feedback!
In a few words, please tell us how this article helped you today.
Please let us know how we can improve this article by selecting your concern below.
Thank You! We appreciate your feedback.
*
Please select at least one topic:
Please Note: We cannot provide medical advice. This feedback will help us continue improving your user experience on WellnessVerge.
Please Note: We cannot provide medical advice. This feedback will help us continue improving your user experience on WellnessVerge.
At WellnessVerge, we only use reputable sources, including peer-reviewed medical journals and well-respected academic institutions.