WellnessVerge is reader-supported. We may earn a commission when you make a purchase through the links on this page. Learn more about our process here.
Why You Can Trust Us
Every article and review on WellnessVerge is thoroughly researched and fact-checked by licensed health professionals. Our editorial team is made up of registered dietitians and medical doctors.
Every piece of content is also medically reviewed to ensure accuracy and alignment with sound scientific evidence and medical consensus. We only use peer-reviewed journals and reputable medical sources to form our conclusions and recommendations.
We operate with total editorial independence, and our editorial policies ensure that your well-being comes first. Based on our rigorous research, we only recommend products that are worth considering. We always disclose any ads or partnerships with brands featured on our site.
Hydroxycut Review: Is It Safe and Effective for Weight Loss?
Hydroxycut is a brand of dietary supplements marketed as a weight-loss aid. Taking it may provide a modest energy boost given its caffeine content, but there is limited evidence of its effectiveness in weight loss.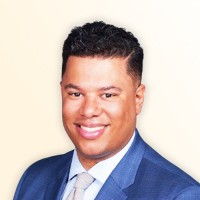 Medically Reviewed by
Anthony Dugarte, MD
Medical Reviewer
Anthony Dugarte, M.D., C.S.C.S. is a health and wellness writer and medical content reviewer. In addition to dedicating the last 8 years to medical research, Dr. Dugarte also has more than a decade of experience in strength and conditioning, nutrition, and rehabilitative exercise, as well as authoring and reviewing health and wellness-related content.

Pros

Contains essential vitamins
May boost energy short-term
30-day money-back guarantee

Cons

Limited evidence for effectiveness
Potential side effects
No third-party testing
What Is Hydroxycut?
Hydroxycut is a popular brand of weight loss supplements claimed to help you burn calories, lose weight, and increase energy.
Hydroxycut products are manufactured by Iovate Health Sciences and are claimed to be the #1 most sought-after weight-loss product on the market. Their line of products includes pills, drink mixes, and gummies.
Hydroxycut products generally contain a blend of caffeine, green coffee extract, and herbs to produce the intended effect. Out of all of the ingredients, the green coffee extract has the most research in regards to weight loss.
You may be most familiar with Hydroxycut when it was widely popular in the early 2000s and then was temporarily pulled off the market.
The FDA issued a recall for Hydroxycut in 2009 because it contained ephedra, which was found to cause liver failure in some people. This ingredient has since been removed from all Hydroxycut products, and they have been reformulated.
There are several newly redesigned Hydroxycut products, including the popular Pro Clinical Hydroxycut and Hydroxycut Hardcore. They are both in the pill form that you take shortly before meals.
Pro Clinical Hydroxycut is the regular version, and Hydroxycut Hardcore is their more potent product. Both are claimed to burn calories, improve metabolism, and increase energy, but their ingredient formulations are somewhat different.
For this review, I will focus on Pro Clinical Hydroxycut as it is the most popular product, but I will also include a brief overview of Hydroxycut Hardcore and how it compares to the standard version.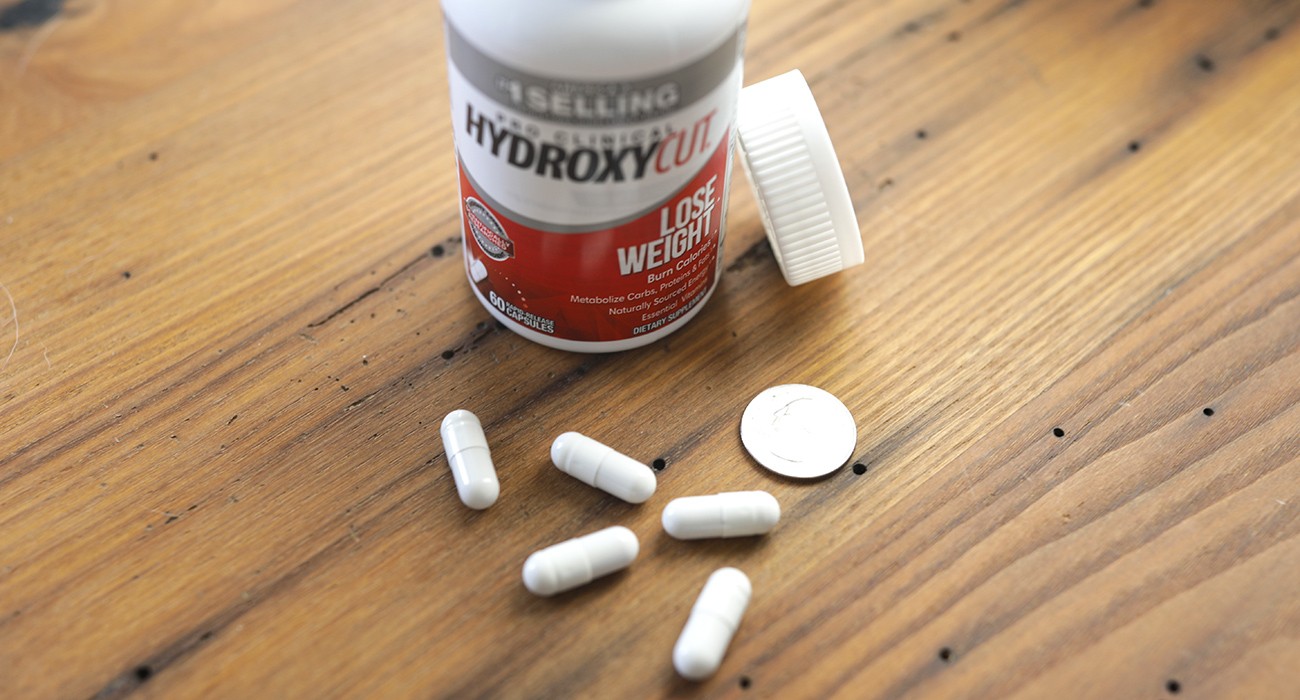 Evaluation of Ingredients
Pro Clinical Hydroxycut contains three main ingredient blends:
Vitamin Blend
Weight Loss Plus Blend
Energy Blend
These three blends contain a mix of different types of vitamins for energy, herbs, caffeine, and green coffee extract.
There are two studies funded by Hydroxycut referenced on their website, both of which are specific to the green coffee extract in the Weight Loss Plus Blend.
Even though the results of these studies sound promising in regards to weight loss, industry-funded studies like this may be biased towards the promotion of their products. These studies will be discussed in more detail below.
1. Vitamin Blend
Vitamin D, 10 mcg
Vitamin D is an essential nutrient that plays a role in metabolism, which may support a healthy weight.
One 2018 clinical trial showed decreased weight, body mass index, and waist circumference in those taking 50,000 IU of vitamin D per week. (1)
However, 50,000 IU's is a very high dose and much higher than the 400 IU present in one Hydroxycut dose.
Summary
Vitamin D is an essential vitamin that may play a role in weight loss. However, the amount present in Hydroxycut may not be enough to have this effect.
B-Complex, 5 mg
This blend contains several B-vitamins, including thiamine, niacin, riboflavin, and Vitamin B6.
These B-vitamins may help improve energy levels and support brain health, according to a 2016 research review. (2)
What most studies have seen is that low vitamin B levels are associated with reduced energy and fatigue; therefore, a supplement may help in that case. (3)
What's unclear from these studies is if taking a B-complex supplement would have much benefit if you weren't deficient in these vitamins.
Summary
B-complex vitamins are necessary for proper energy and brain health, but they may not be necessary to supplement unless you're deficient in these vitamins.
Vitamin B-12, 6 mcg
Vitamin B-12 is an essential vitamin our bodies need but cannot produce on their own.
It is found mainly in animal foods, so if you are a vegetarian and don't take a B-12 supplement, you may be more at risk for a deficiency.
Vitamin B-12 may help to improve your energy levels, one of the proposed health claims for Hydroxycut. However, that is only if you are deficient.
Summary
According to research, if you have normal vitamin B-12 levels, it's unlikely that taking it in supplement form will provide any additional benefit. If you're a vegan or vegetarian, consider getting your B-12 levels checked, as this vitamin is mainly found in animal foods. (4)
2. Weight Loss Plus Blend
This complex contains a Hydroxycut "Weight Loss Plus" blend of C. canephora robusta (green coffee extract), apple cider vinegar, plum, baobab extract, and cardamom.
The manufacturer only lists the individual ingredient doses of the green coffee extract and apple cider vinegar but does not reveal the doses of other ingredients in this blend.
This is common when a product contains an ingredient complex or proprietary blend, where only the total dose of the entire complex is on the label.
C. Canephora Robusta Extract, 45% Chlorogenic Acids, 200 mg
C. canephora robusta extract is a non-stimulant form of green coffee extract. Green coffee extract comes from coffee beans that have not yet been roasted.
Green coffee extract typically contains some caffeine, but the amount is usually significantly lower than regular coffee and ranges from 10–40 milligrams per serving.
The amount of caffeine present in Hydroxycut's green coffee extract is unknown, as it's not listed on the label under green coffee.
Green coffee extracts contain chlorogenic acids, which are plant compounds called polyphenols with antioxidant properties.
A 2019 randomized trial showed that participants drinking coffee high in chlorogenic acids saw a reduction in body fat and waist measurements. This study was not company-funded, which lends more credibility to it. (5)
In addition, there are two Hydroxycut-funded studies that showed those taking green coffee extract had a significant decrease in weight, BMI, and fat mass.
In the first study, 200 mg of caffeinated green coffee extract was given to the treatment group. (6)
After 60 days, the average weight loss was 10.9 lbs in the green coffee extract group compared to 5.4 lbs in the control group. Both groups were also following a low-calorie diet.
In the second study, participants were assigned to a higher dose of 400 mg of decaffeinated green coffee extract or placebo for eight weeks. All participants were also following a reduced-calorie diet and exercise program. (7)
Those taking the decaffeinated green coffee extract lost 3.7 lbs over the eight weeks versus 1.25 lbs in the diet and exercise group.
The researchers concluded that supplementing with decaffeinated green coffee extract can support weight loss in combination with a reduced-calorie diet and exercise program.
The Hydroxycut website doesn't share the direct link to this second study, but only a study report summary that may not include all of the relevant details.
Interestingly, even though a higher dose of green coffee extract was used in the second study, a more significant weight loss was seen in a similar timeframe in the first study.
This may be because caffeinated green coffee extract was used in the first study, and the caffeine itself is what's most effective in producing weight loss.
However, I would take the results from these two studies with a grain of salt. This is because the researchers have a financial incentive to design the study to produce more positive results.
Summary
The green coffee extract present in Hydroxycut may potentially support weight loss, but most studies are short-term or industry-funded.
More unbiased, long-term studies are needed to confirm if green coffee extract produces benefits longer than a few months.
Apple Cider Vinegar (ACV), 100 mg
Apple cider vinegar, or ACV, is made from fermented apple juice.
There is much stir in the media on ACV's role in weight loss, but research results have been mixed.
A small 2018 randomized trial found those taking 30 ml per day of ACV had reduced body weight and BMI. (8)
However, a more recent 2021 systematic review showed that while ACV was well tolerated, no significant benefits were seen. (9)
Summary
Apple cider vinegar is touted to produce weight loss; however, more extensive and well-designed studies are needed to prove its effectiveness.
The dose of ACV present in Hydroxycut is also much lower than the amount shown to produce any potential benefit.
Related: Best Apple Cider Vinegar Gummies, According to Dietitians
Plum
Plums are an antioxidant-containing fruit and a rich fiber source that may benefit health.
A 2016 systematic review investigated the health benefits of plums for overall health and disease prevention. However, there was no conclusion specifically for their role in metabolism or weight loss. (10)
It's possible that eating plums can support a healthy weight as they are high in fiber. However, it is unknown if their effect is more significant than other fruits.
Summary
Plums are a health-promoting fruit rich in fiber, which can support weight loss. However, the dose present in this product is not listed, so it is not clear if it is enough to produce any effect.
Related: Fiber-Rich Foods to Add to Your Diet Today, According to a Dietitian
Baobab Extract
Baobab extract is a citrus-like fruit derived from a tree native to Africa and Australia. Its scientific name is Adansonia, and it is commonly ground into a powder in supplement form.
Baobab is said to be highly nutritious and may help promote feelings of fullness to reduce cravings. It is high in fiber, which may help provide this benefit.
One small study involving 20 people showed those who drank a smoothie containing 15 grams of baobab extract had reduced feelings of hunger compared to the placebo group. (11)
Summary
Baobab is a nutritious fruit extract that may promote feelings of fullness; however, more extensive studies are needed.
In addition, the amount present in Hydroxycut is not listed, so it is not clear if a clinically effective dose is provided.
Cardamom
Cardamom is an Indian spice similar to ginger and turmeric. It is said to support digestion and a healthy metabolism.
One 2017 rat study showed rats taking cardamom powder had a lower risk of obesity. (12)
In a 2017 human study involving 80 pre-diabetic women, a slight decrease in waist circumference was seen in those taking green cardamom powder. (13)
The results of this human study were not statistically significant, meaning it is not enough to prove a cause-and-effect.
Summary
Cardamom is a nutrient-rich spice that may provide health benefits. A few very small studies show its potential to reduce weight.
It's unclear how much is needed to produce any weight loss benefit and if the amount in Hydroxycut is enough.
3. Naturally Sourced Energy from Coffee Extract, 204 mg
This Naturally Sourced Energy blend contains caffeinated coffee extract as Coffea robusta bean. There are 200 milligrams of caffeine in each 2-capsule serving size.
The recommended dose is 4 capsules per day, which equals 400 milligrams of caffeine. According to the FDA, this 400 mg amount is the maximum daily caffeine limit. (14)
According to some studies, caffeine intake may be associated with increased weight loss.
A 2019 systematic review of several studies demonstrated caffeine's potential to reduce weight and BMI and burn body fat. (15)
Many studies showing weight loss used a higher dose of caffeine than the 204 mg present in Hydroxycut, closer to at least 400 mg per day.
Not everyone responds well to caffeine either, so it's important to know your own tolerance.
Summary
Caffeine has the potential to support weight loss and metabolism, but there is a daily upper limit. If you're sensitive to caffeine, consult with your doctor to determine if it's safe to take.
Support for Claimed Benefits
Below is our summary of the available evidence for the claimed benefits of Pro Clinical Hydroxycut based on the available research:
Increases energy

3

/5
Improves metabolism

2

/5
Burns calories

2

/5
Green coffee extract is the most well-researched ingredient in Hydroxycut. However, several of the studies showing its weight-loss benefits are funded by Hydroxycut; therefore, there may be bias in reporting the results.
The other ingredients have only a small amount of human research, a lack of well-designed studies, or a lack of research overall to prove they work for the claimed benefits.
Hydroxycut also contains several ingredient "complexes," making it impossible to know how much of each ingredient is present and if the dose is enough to produce a health benefit.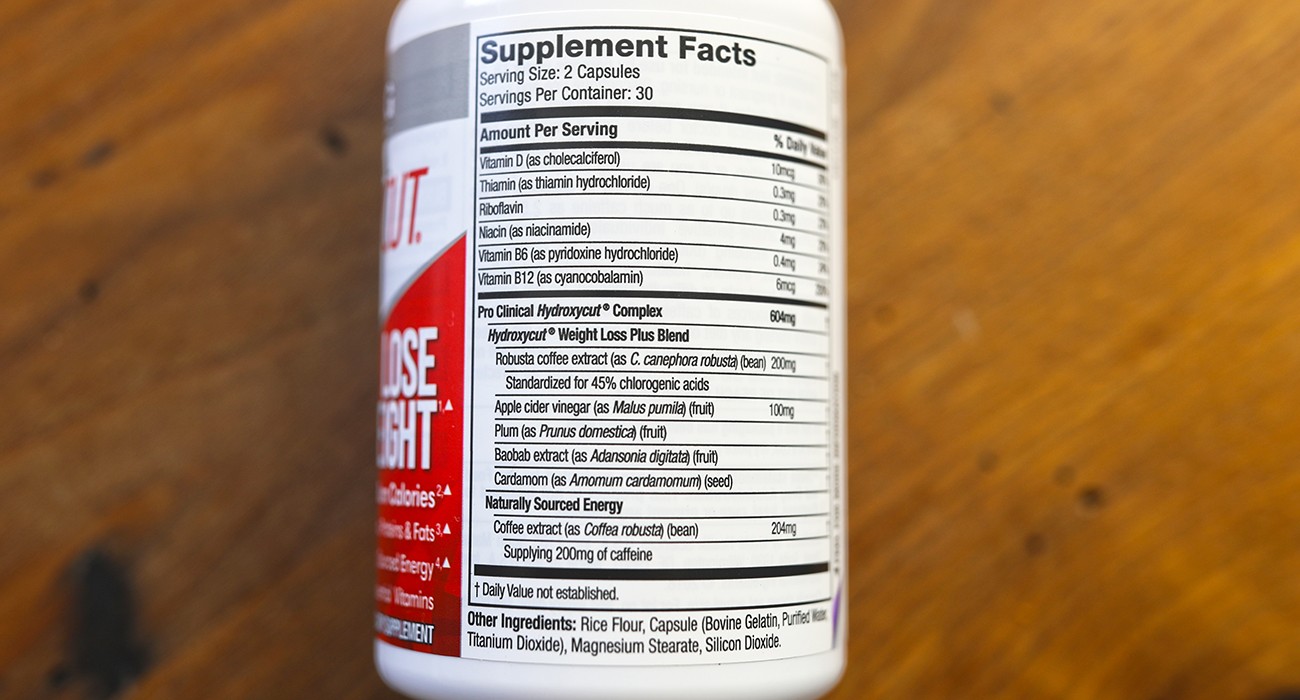 Pro Clinical Hydroxycut vs. Hydroxycut Hardcore
Hydroxycut Hardcore is the more potent product promoted as being designed for "hardcore weight loss."
It contains C. canephora robusta like Pro Clinical Hydroxycut, but otherwise has different ingredients such as amino acids (protein-building blocks) and spices:
Pyroxyclene Anhydranine Blend: Contains caffeine anhydrous, amino acids, and cayenne pepper.
Yohimbacore Robusta Blend: Contains green coffee extract and yohimbe extract. Yohimbe is made from the bark of an African tree and is said to help burn fat. However, the research on it is lacking.
1,3 D-Norepidrol Blend: Contains several essential amino acids such as l-leucine, l-methionine, and l-tyrosine. When an amino acid is considered essential, this means our body can't make it on its own, so we need to consume it.
The key ingredient for the claimed effectiveness of Hydroxycut Hardcore is caffeine anhydrous. This ingredient is said to be responsible for the "extreme energy" you will experience.
Besides the caffeine content, there is not much evidence on the effectiveness of most of the other ingredients present in Hydroxycut Hardcore.
Dosage
The recommended dose for both Pro Clinical Hydroxycut and Hydroxycut Hardcore is as follows:
Days 1–3: Take 1 capsule twice per day with a glass of water, approximately 30–60 minutes before your two main meals.
Day 4 and Beyond: Do not exceed 2 capsules in a 4-hour period, or 4 capsules in a 24-hour period. So essentially, the maximum dose is 2 capsules with water twice per day, 30–60 minutes before your two main meals.
If you plan on taking the maximum dose of 4 capsules per day, it's important to know that this is double the recommended serving size of 2 capsules listed on the ingredient label.
This means that you are taking twice the dose you see on the label, including twice the amount of caffeine listed.
Side Effects and Safety
Pro Clinical Hydroxycut's safety profile has somewhat improved since the dangerous ingredient ephedra was removed in 2009.
However, Pro Clinical Hydroxycut and Hydroxycut Hardcore are still stimulant-containing supplements with a high dose of caffeine.
The FDA suggests limiting caffeine to no more than 400 mg daily, the equivalent to 3 or 4 cups of caffeinated coffee. (14)
Pro Clinical Hydroxycut and Hydroxycut Hardcore contain 408 mg and 540 mg of caffeine per serving, respectively, which exceeds this safe daily limit.
Taking Hydroxycut in addition to your regular coffee, tea, and soda intake can bring you well above the daily limit recommendation. This can result in side effects ranging from mild to more severe: (16, 17)
Anxiety
Jitters
Dehydration
Headaches
Insomnia
Increased blood pressure
Arrhythmias
Seizures
Death
These side effects may be more likely with the type of caffeine present in Hydroxycut Hardcore. This type of caffeine is not the natural form present in Pro Clinical Hydroxycut, but in a more concentrated powder form of caffeine anhydrous.
The caffeine anhydrous (in Hydroxycut Hardcore) may be more likely to cause severe and dangerous side effects, according to the FDA.
The FDA specifically advises avoiding powdered caffeine such as caffeine anhydrous and actually issued several warning letters to powdered caffeine manufacturers, citing that caffeine powder "presents a significant or unreasonable risk of illness or injury." (18)
The Hydroxycut brand also offers a non-stimulant Hydroxycut, which does not contain caffeine. This may be a safer choice if you're caffeine-sensitive.
Always speak to your doctor before ingesting this supplement or any new supplements to ensure your safety.
Cost and Where to Buy
Hydroxycut is sold directly on Hydroxycut.com as well as Walmart, Kroger, and Target. The cost is approximately $30 for a 30-day supply.
Prices are similar across the board for all of these retailers.
The cost is reasonable; however, I still wouldn't spend my money on this product given the lack of evidence and questionable safety.
There is a 30-day money-back guarantee if you purchase directly from the retailer's website.
The Bottom Line
Besides possibly providing a modest energy boost, Hydroxycut is not supported by solid research to be an effective pill for weight loss.
The two studies shared on the Hydroxycut website are funded by Hydroxycut itself, which makes me question their validity.
The caffeine content is also concerning, especially if you have a history of high blood pressure, cardiovascular disease, or caffeine sensitivity.
For these reasons, I strongly recommend avoiding stimulant-containing Hydroxycut products, especially Hydroxycut Hardcore, as it contains the more potent caffeine anhydrous.
If you're struggling to lose weight, speak to your medical doctor about safer options that are available.
Frequently Asked Questions
What does Hydroxycut claim to do?
Hydroxycut is a brand of weight loss products claimed to burn fat and calories, increase energy, and improve metabolism.
Should I take Hydroxycut with meals?
Hydroxycut's instructions for use are to take 2 capsules 30–60 minutes before your two main meals.
Does Hydroxycut contain caffeine?
Most Hydroxycut products contain caffeine, including their most popular Pro Clinical Hydroxycut and Hydroxycut Hardcore. They do make a non-stimulant Hydroxycut that is caffeine-free.
What is the difference between Pro Clinical Hydroxycut and Hydroxycut Hardcore?
Both of these products have similar claims, but Hydroxycut Hardcore is more potent and claims to provide "extreme energy." Hydroxycut Hardcore is more targeted towards athletes or bodybuilders looking for a larger energy boost.
Does Hydroxycut have any side effects?
There are potential side effects from Hydroxycut, mainly from its caffeine content. The side effects range from mild to severe and include jitters, headache, dizziness, insomnia, increased blood pressure, arrhythmias, seizures, and even death in rare cases.
Additional Tips
It's tempting to get swayed by Hydroxycut's claims, but the reality is that losing weight requires hard work. If a pill was the solution to weight loss, there wouldn't still be so many people trying to lose weight.
Instead of taking a pill, start by looking at your daily habits and how they may be impacting your weight.
Your lifestyle choices have the most significant impact on your weight and fat-burning potential, such as your diet, exercise, and how you manage stress.
Start with setting small, achievable health goals such as drinking more water, eating more fruits and vegetables, and going for a daily walk.
Practicing regular self-care to reduce your stress levels also helps regulate your hunger hormones and reduces stress eating.
Weight loss through lifestyle changes takes time, but it is extremely effective if you stay consistent.
Surround yourself with like-minded people who want to improve their health just like you, and that will keep you on track and motivated to see actual results.
Thanks for your feedback!
In a few words, please tell us how this article helped you today.
Please let us know how we can improve this article by selecting your concern below.
Thank You! We appreciate your feedback.
*
Please select at least one topic:
Please Note: We cannot provide medical advice. This feedback will help us continue improving your user experience on WellnessVerge.
Please Note: We cannot provide medical advice. This feedback will help us continue improving your user experience on WellnessVerge.
At WellnessVerge, we only use reputable sources, including peer-reviewed medical journals and well-respected academic institutions.