Why You Can Trust Us
Every article and review on WellnessVerge is thoroughly researched and fact-checked by licensed health professionals. Our editorial team is made up of registered dietitians and medical doctors.
Every piece of content is also medically reviewed to ensure accuracy and alignment with sound scientific evidence and medical consensus. We only use peer-reviewed journals and reputable medical sources to form our conclusions and recommendations.
We operate with total editorial independence, and our editorial policies ensure that your well-being comes first. Based on our rigorous research, we only recommend products that are worth considering. We always disclose any ads or partnerships with brands featured on our site.
Simple 7-Day Meal Plan for Weight Loss, According to a Dietitian
Your weight loss journey doesn't have to involve complicated and overly restrictive diets. Using this simple meal plan to lose weight will help you improve the quality of your diet and reach and maintain your weight loss goals.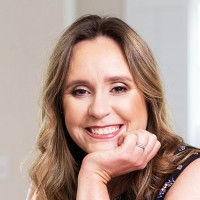 Medically Reviewed by
Ana Reisdorf, MS, RD
Registered Dietitian Nutritionist
Ana Reisdorf is a registered dietitian nutritionist with 14 years of experience in the field of nutrition and dietetics. She graduated from UCLA in 2002 with a degree in psychology and women's studies and completed her master's degree from Central Michigan University in 2010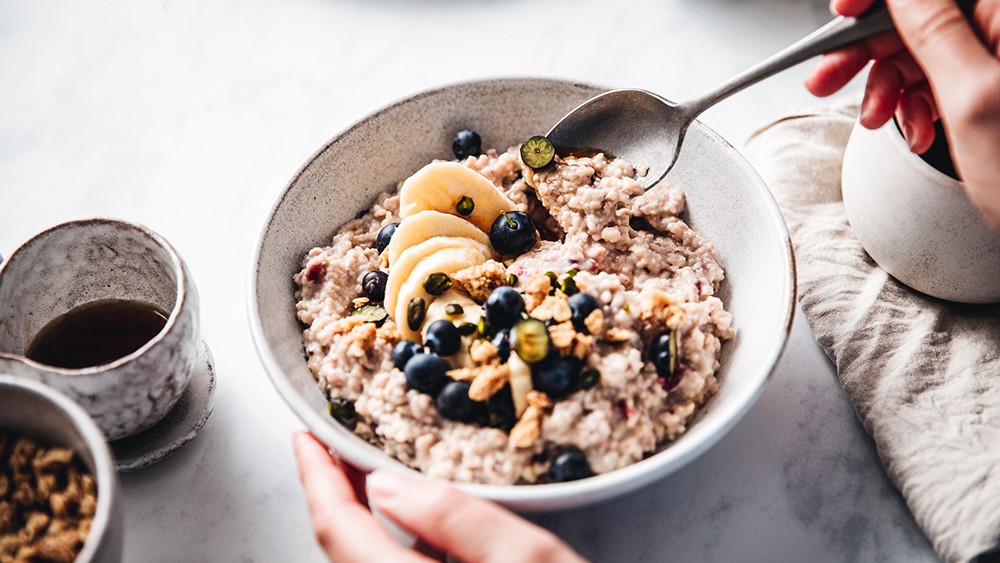 The food you eat will play a pivotal role in your weight-loss journey. While there are hundreds of weight-loss diets to choose from, reaching your weight-loss goals doesn't have to involve "going on a diet."
In fact, research has shown that people who go on a weight-loss diet will regain 30%–65% of that lost weight within one year. (1)
Furthermore, over 30% of dieters will end up heavier than before they began their diet.
The pattern of repetitive cycles of gaining and losing weight, also known as yo-yo dieting, can slow down your metabolism and has been linked to increased cardiovascular disease. (2)
Yo-yo dieting can also take a toll on your mental health. One 2020 study found that yo-yo dieting was associated with greater depressive symptoms for both men and women. (3)
Rather than follow a typical weight-loss diet, you can set the stage for success by beginning a healthy meal plan for weight loss.
Planning and preparing your meals and snacks can help limit your intake of overly-processed foods, help you save time, reduce the stress surrounding meals, improve the overall quality of your diet, and help sustain your weight-loss goals.
What Is Healthy Meal Planning for Weight Loss?
There are an endless number of diets to choose from, but they are often difficult to follow long term as they may require a drastic reduction in calories or may eliminate your favorite foods.
Creating weight-loss meal plans can help you stay on track while avoiding convenience foods, most of which contain highly refined carbohydrates and unhealthy fats that can derail your weight-loss efforts.
When you create a meal plan for weight loss, you can tailor it to meet your health goals and individual preferences to include foods you enjoy.
A healthy weight-loss meal plan doesn't have to be complicated; rather, it should be well-balanced and provide a calorie deficit to help promote fat loss.
A calorie deficit occurs when the number of calories you eat is smaller than the number of calories you burn.
While it may accelerate your weight loss, it is important to note that creating a massive calorie deficit is not recommended.
Very low-calorie diets are nearly impossible to sustain, and they may also promote the loss of muscle mass versus just fat. Additionally, they can lead to nutrient deficiencies down the road.
According to the National Institutes of Health, the safest and most effective weight-loss strategy to aim for is a steady weight loss of 1 to 2 pounds per week. (4)
How many calories do you need to lose weight? Your individual calorie needs are based on your age, height, weight, gender, and activity level.
While you may find an array of "calorie calculators" online, working with a healthcare professional like a registered dietitian will give you a more precise calorie range to support your general health and weight loss goals.
For example, many people may be tempted to follow a 1,200-calorie diet for weight loss. However, 1,200 calories per day may be too little, depending on your specific nutritional needs and goals.
A healthy meal plan should consist of primarily whole, minimally-processed foods, and provide an abundance of fresh fruits and vegetables.
Examples of whole foods include whole grains like brown rice and quinoa, beans, chicken, fish, eggs, nuts, and seeds.
Summary
Creating a drastic calorie deficit when trying to lose weight can lead to nutrient deficiencies and loss of muscle mass, and it is not sustainable.
A meal plan for weight loss should be individualized and include a balance of whole, minimally-processed foods that support your health and weight-loss goals.
How to Meal Plan for Weight Loss
Your healthy meal plan for weight loss should be balanced, nutrient-dense, and help keep you feeling full throughout the day.
One of the best nutrients to add to your meals and snacks is protein. Protein takes longer to digest than other nutrients; thus, helping you feel fuller for longer.
Furthermore, a higher protein diet will help preserve muscle mass during weight loss, which is essential for maintaining strength and keeping your metabolism running efficiently.
Research has found that higher-protein diets can reduce your appetite, promote weight loss, and may even reduce your risk of heart disease. (5)
Adding high-fiber foods rather than simple carbohydrates to your meals and snacks will also help keep you feeling fuller for longer.
Fiber can also help maintain your energy levels throughout the day by significantly reducing sugars highs and lows.
The recommended intake of dietary fiber is 25 to 38 grams each day when trying to lose weight. (6)
One 2019 study found that fiber intake can help promote weight loss among overweight or obese adults following a calorie-restricted diet. (7)
There was a period of time when people looking to lose weight avoided dietary fat like the plague. Believe it or not, fat is an essential nutrient that can actually help you lose weight.
Additionally, studies have shown that omega-3 fatty acids may help promote increased fat loss. (8)
Adding healthy fat into your diet will prevent you from feeling hungry and also provides key nutrients for your body.
Summary
Adding protein, fiber-rich foods, and some healthy fats to your diet will provide balance and keep you feeling full throughout the day.
Foods to Include
A well-balanced, weight-loss meal plan should include a variety of whole foods, including protein, healthy fats, fiber-rich carbohydrates, and plenty of fruits and vegetables.
Protein
Healthy protein sources include:
Meat: chicken, beef, pork, lamb
Fish and Seafood: salmon, mahi-mahi, trout, tuna, shrimp
Eggs: whole eggs with the yolk
Plant-Based Proteins: beans, legumes, quinoa, tempeh, seitan, tofu
Related: 9 Nutritious Protein-Rich Foods
Healthy Fats
Healthy fat sources include:
Oils: olive, coconut, canola, avocado, sesame
Nuts: almonds, walnuts, peanuts, macadamia, hazelnuts, pecans, cashews, peanut butter
Seeds: flaxseeds, chia seeds, sunflower seeds
Fish: salmon, tuna, trout, herring
Plant Sources: olives, avocados
Fiber-Rich Carbs
Fiber-rich carbohydrates sources include:
Whole Grains: brown rice, quinoa, oatmeal, whole-grain breads, whole-grain pasta
Legumes: lentils, beans, peas, chickpeas
Related: Fiber-Rich Foods to Add to Your Diet Today
Fruits and Vegetables
When creating a diet plan for weight loss, also include fresh fruits and vegetables with plenty of fiber, such as:
Fruits: apples, bananas, pears, peaches, raspberries, blueberries, blackberries
Vegetables: broccoli, cabbage, kale, spinach, sweet potatoes, onions, celery
Summary
Ideally, your weight-loss meal plan should include an abundance of fresh fruits and vegetables and a variety of whole foods, including protein, healthy fats, and fiber-rich carbohydrates.
7-Day Diet Plan for Weight Loss
The following are healthy meal ideas for weight loss that are filled with protein and high-fiber foods, all of which can help you feel full and energized throughout the day:
Day 1 (Monday)
Breakfast:
1 whole-grain English muffin topped with peanut butter or almond butter
1 cup of blueberries
Lunch:
Whole wheat tortilla wrap made with 4 ounces of turkey, lettuce, tomato, and Dijon mustard
Small side salad with lettuce, tomato, shredded carrots, cucumbers, and chickpeas with 1 tablespoon of balsamic vinaigrette
Snack:
1 mozzarella string cheese stick
1 medium apple
Dinner:
Stir-fry made with 5 ounces of chicken, onions, garlic, broccoli, mushrooms, bell pepper, and light soy sauce with rice wine vinegar
1/2 cup brown rice or quinoa
Day 2 (Tuesday)
Breakfast:
2–3-egg omelet with diced onion and bell peppers
1 slice of whole-grain toast with a pat (1 teaspoon) of butter
Lunch:
2 cups of lentil soup
4 whole-grain crackers
Green salad with non-starchy veggies and 1 teaspoon olive oil and vinegar
Snack:
6 ounces of Greek yogurt with berries and 2–3 tablespoons of crushed nuts
Dinner:
4 ounces of grilled salmon
1/2 cup of wild rice
Roasted asparagus
Day 3 (Wednesday)
Breakfast:
1 cup of plain oatmeal with berries and ¼ cup of nuts
Lunch:
Avocado egg salad sandwich on whole-grain bread
1 cup of pineapple
Snack:
6 ounces of cottage cheese with pear slices
Dinner:
2 grilled chicken corn tortilla tacos with onions and peppers
Cucumber and tomato salad
Day 4 (Thursday)
Breakfast:
Crustless quiche with spinach, mushroom, and feta
3–4 slices of honeydew
Lunch:
Greek salad with 4 ounces of grilled chicken, tomatoes, olives, pepperoncini, and feta cheese
1 tablespoon of Greek dressing
Snack:
1/4 cup of hummus with carrot sticks
Dinner
5 ounces of roasted cod with pesto
1/2 cup of wild rice
Steamed broccoli
Day 5 (Friday)
Breakfast:
6 ounces plain Greek yogurt, ½ cup of berries, and 1 tablespoon chopped walnuts
Lunch:
2 cups of vegetarian chili
4 whole-grain crackers
Fruit salad with honeydew and cantaloupe
Snack:
1 medium apple
1 tablespoon of peanut or almond butter
Dinner:
Veggie burgers with whole wheat buns, onion, lettuce, and tomato
Oven-baked sweet potato fries
Spinach salad
Day 6 (Saturday)
Breakfast:
Spinach and egg scramble
1/2 cup of mixed berries
Lunch:
Mediterranean hummus wrap with lettuce, tomato, and cucumber
1 medium pear
Snack:
1 mozzarella cheese stick
1 cup of berries
Dinner:
5 ounces of oven-roasted chicken
1 cup cauliflower mash
Tossed green salad
Day 7 (Sunday)
Breakfast:
1 cup of oatmeal (plain) with berries and ¼ cup of nuts
Lunch:
1 whole-grain tuna wrap lettuce and tomato
Arugula salad
Snack:
4 cups of air-popped popcorn
1/4 cup of almonds
Dinner
1 cup of whole wheat pasta with roasted vegetables
Green bean salad with toasted almonds
How to Customize Your Weight Loss Meal Plan
Your weight-loss meal plan can be individualized to meet your food preferences and weight-loss goals.
With that said, there are simple tips — or "formulas" — you can follow to ensure that your weight-loss plan is well-balanced and offers a wide variety of foods.
Breakfast
The following "formula" can be the pattern for any breakfast meal:
A protein source like eggs, Greek yogurt, cottage cheese, chicken sausage, or nut butters
Complex carbohydrates like oatmeal, fresh fruit, whole-grain toast
Lunch and Dinner
The following "formula" can be the pattern for any lunch or dinner meal:
4–5 ounces of protein like chicken, tofu, fish, or beef
2 cups or more of non-starchy vegetables, like lettuces, bell peppers, broccoli, cauliflower, asparagus, zucchini
1 to 2 tablespoons of fats, like oils, dressings, and sauces
1/2 cup to 1 cup of whole-grain carbohydrates like brown rice or whole-grain pasta (optional)
Salads
If you're having a salad as your main meal for lunch or dinner, the following "formula" will ensure that your meal is well-balanced and keeps you satisfied:
Mixed greens and non-starchy vegetables (unlimited)
5 ounces of protein (chicken, turkey, salmon, shrimp, or tofu)
1/2 cup beans
1 to 2 tablespoons of the dressing of your choice
Snacks
The following formula can be used for any snacks:
A protein source like Greek yogurt, cottage cheese, cheese, nuts, or hummus
Complex carbohydrates like fresh fruit, whole-grain crackers, or popcorn
Always remember that the combination of protein, fiber, and some fat is the best way to keep you full and energized throughout the day.
Summary
There are simple "formulas" you can follow to ensure that your weight-loss plan is well-balanced and offers a wide variety of foods.
Most "formulas" contain a combination of protein, fiber, and fat, along with fresh fruits and vegetables.
Meal Prepping for Weight Loss
Our busy lifestyles don't always allow time for cooking a well-balanced meal every day. Meal prepping is a great way to ensure you have what you need to continue following your healthy eating plan.
Meal prepping for weight loss does not have to be complicated or time-consuming.
Using shortcuts like purchasing pre-grilled chicken strips, using bags of pre-washed lettuce, or pre-cut frozen veggies will reduce the time it takes to meal prep and still provide optimal nutrition as you map out your week.
The following are tips on how to meal prep:
Write down all the meals you plan on having over the course of a week. This should include breakfast, lunch, dinner, and snacks.

Write a list of all the ingredients you'll need to make each meal and how much of each you'll need.

Go grocery shopping and try to stick with your list. If weight loss is your goal, try to steer clear of high-calorie, low-nutrient foods like sweets, sodas, juices, and chips.

Set aside an hour or two to cook some of the protein and carbohydrates you plan on having that week. For example, you may grill some chicken breasts, roast salmon, cook quinoa, and chop veggies for the week.
Once you've finished meal prepping, make sure you let your meals cool down before moving them into airtight containers and storing them in the fridge.
The food you've made should not be kept at room temperature for more than two hours. If you are using airtight meal prep containers, most of your meals will last in the fridge for up to 7 days.
To prolong their shelf-life, you can also freeze your meals in an airtight freezer-safe container or freezer bag.
Before you freeze any cooked food, ensure that it has cooled down completely. Most meals will last for 6 months in the freezer.
When you're ready to eat it, you can thaw the food overnight in the fridge and then reheat in the microwave or bake it in the oven.
Summary
Meal prepping begins by listing your meals along with the ingredients you'll need to prepare the meals. Then, set aside time one day to cook the meals you plan on having that week and then transfer them to the refrigerator or freezer.
Additional Tips for Sustainable Weight Loss
Beyond meal prepping for weight loss, there are some other changes you can make to shed the pounds and keep them off for good.
1. Keep Track of What You're Eating
Keeping a food journal, even for a few days, will provide invaluable insight into what you're eating and, more specifically, where your calories are coming from.
Additionally, food journaling can help keep you accountable for the choices you make and continue to provide motivation as you reach your goals.
One 2017 study found that dietary tracking was an effective tool to promote consistent long-term weight-loss success. (9)
You can also ditch the pen and paper route and use a dietary tracking app like MyFitnessPal or Lose It.
2. Reduce Your Intake of Simple Carbohydrates
Simple carbs like white bread, baked goods, and sugary drinks don't take as long to digest as complex carbohydrates and therefore don't provide a lasting source of energy.
Reducing your intake of simple carbohydrates has been shown to reduce the appetite, making your weight loss efforts easier. (10)
Try swapping out white pasta for whole grain or lentil pasta, white rice for brown rice, and white bread for whole-grain bread.
3. Add Non-Starchy Vegetables to All Meals for Volume
One way to avoid feeling hungry is to fill up on non-starchy vegetables. The following are non-starchy veggies to fill your plate with:
Spinach
Broccoli
Cauliflower
Cucumber
Artichokes
Asparagus
Brussel sprouts
Carrots
Eggplant
Mushrooms
Peppers
Radishes
Tomato
Zucchini
4. Practice Mindfulness When Eating
Mindful eating entails eliminating distractions while eating and increasing your awareness and focus on your food while paying attention to hunger and satiety cues.
One 2018 study found that practicing mindfulness when eating led to increased weight loss and is considered a promising strategy to promote weight management. (11)
5. Move Your Body More Often
Any type of exercise, whether it's walking or resistance training, can help with weight loss, improve your mood, and enhance your overall health status.
According to the Centers for Disease Control (CDC), you should aim for at least 150 minutes (2 hours and 30 minutes) of exercise per week. (12)
Additionally, you should do strength or resistance training exercises two or more days per week.
6. Get Adequate Good Quality Sleep
Getting a minimum of 7 hours of quality sleep is an important part of a healthy weight loss plan.
Research has shown that losing sleep while following a weight-loss plan can reduce the amount of weight lost and may promote overeating. (13)
7. Small Steps Can Make a Big Difference
Weight loss can feel like an overwhelming task, but the key to success is to take things one step at a time.
Breaking down goals into smaller, more manageable steps will help you achieve them and set you up for success.
For example, if you've never worked out before, setting a goal of working out for 1 hour, five days per week is probably not realistic.
A better goal may be working out for 30 minutes 2 days a week and building upon that goal.
Related: Best Diet Habits for Weight Loss According to a Nutritionist
Frequently Asked Questions
Thanks for your feedback!
In a few words, please tell us how this article helped you today.
Please let us know how we can improve this article by selecting your concern below.
Thank You! We appreciate your feedback.
*
Please select at least one topic:
Please Note: We cannot provide medical advice. This feedback will help us continue improving your user experience on WellnessVerge.
Please Note: We cannot provide medical advice. This feedback will help us continue improving your user experience on WellnessVerge.