Why You Can Trust Us
Every article and review on WellnessVerge is thoroughly researched and fact-checked by licensed health professionals. Our editorial team is made up of registered dietitians and medical doctors.
Every piece of content is also medically reviewed to ensure accuracy and alignment with sound scientific evidence and medical consensus. We only use peer-reviewed journals and reputable medical sources to form our conclusions and recommendations.
We operate with total editorial independence, and our editorial policies ensure that your well-being comes first. Based on our rigorous research, we only recommend products that are worth considering. We always disclose any ads or partnerships with brands featured on our site.
15 Incredibly Healthy Foods with a Weekly Meal Plan and Tips to Getting Started
We all know eating healthy is important, but how do you know which foods are best? Here are some of the healthiest foods out there, plus a convenient meal plan.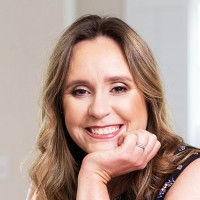 Medically Reviewed by
Ana Reisdorf, MS, RD
Registered Dietitian Nutritionist
Ana Reisdorf is a registered dietitian nutritionist with 14 years of experience in the field of nutrition and dietetics. She graduated from UCLA in 2002 with a degree in psychology and women's studies and completed her master's degree from Central Michigan University in 2010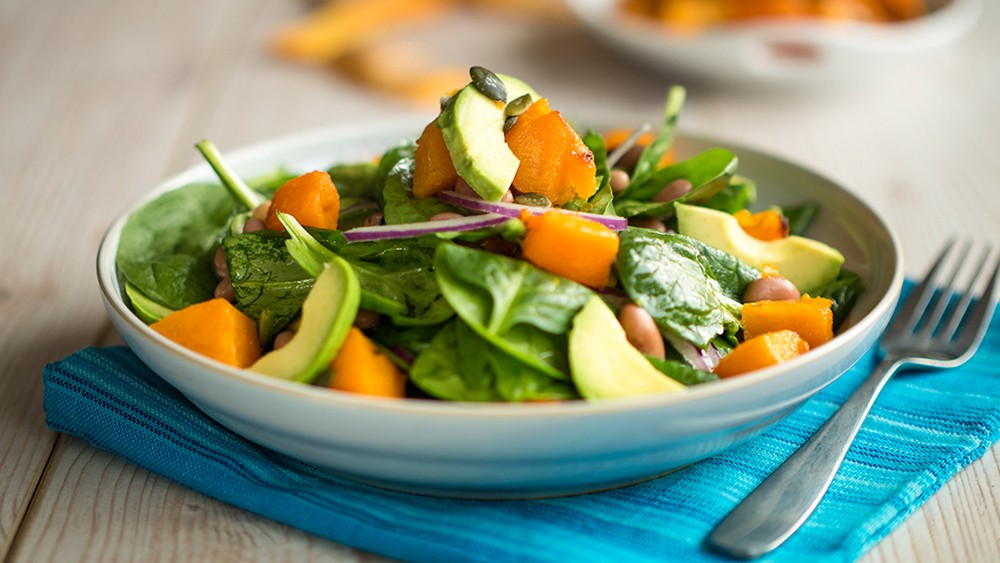 Eating a nutritious diet is vital for optimal health, but putting it into practice is not always easy.
With all the touted "healthy" foods out there, it can feel overwhelming to know which foods to focus on and build your diet around.
Here are 15 incredibly healthy foods and simple tips on how to incorporate them into your diet.
Fruits and Vegetables
It's no secret that fruits and vegetables provide many health benefits. However, most people are not getting enough of them.
Here are the healthiest fruits and vegetables to add to your shopping list.
1. Berries
Berries, such as blueberries, raspberries, and strawberries, are loaded with health-promoting nutrients such as fiber, vitamin C, and antioxidants called anthocyanins.
Recent studies show a link between eating blueberries and a reduced risk of heart disease, type 2 diabetes, and cognitive decline. (1)
Other studies have shown strawberries may lower inflammation in the body and promote a healthy weight. This benefit on weight may be due to strawberries' fiber content, which is known to be especially satiating. (2)
Put It Into Action
Add a handful of berries to your morning smoothie, Greek yogurt, or oatmeal
Include them atop a salad
Enjoy as a wholesome snack
2. Avocados
Avocados are a nutritional powerhouse that boasts incredible health appeal.
This delicious fruit is packed with healthy anti-inflammatory monounsaturated fats, fiber, and essential vitamins.
Studies have shown eating more healthy fats like the type in avocados to be protective for the heart. These monounsaturated fats may offer this protection by increasing our HDL cholesterol, or the "good" cholesterol" in our bodies. (3)
Avocados may also promote youthful skin by protecting us from sun damage and delaying visible signs of aging. (4)
Put It Into Action
Mash avocados into homemade guacamole
Add them to burritos, tacos, and salads
Spread on top of an egg or whole-wheat toast
You can even add them to smoothies to create a more creamy texture
3. Apples
The old saying holds true — "an apple a day keeps the doctor away." Apples are one of the most nourishing fruits and are unbelievably versatile.
In particular, apples are a rich source of antioxidants that protect our health. They help combat free radicals in our environment, which are chemicals that can pose harm if we're overexposed.
Some studies have even shown eating more apples can increase our lifespan! (5)
Put It Into Action
Enjoy apples with peanut butter
Add them to your oatmeal
Mix a handful into your salad for that crunch factor
4. Leafy Greens
Leafy greens like kale, spinach, and collard greens are beneficial to our health and our heart.
They are naturally low in calories but are high in essential vitamins and minerals such as folate, iron, and fiber.
Folate and iron help your body produce red blood cells, which provide energy and needed oxygen. The fiber helps keep you full and aids in healthy digestion, which can support a healthy weight.
Put It Into Action
Keep in mind that the darker the greens, the more nutritious they are
Know that raw greens are the most nutritious, as they are not broken down by the cooking process
Include a cup of leafy greens every day in a smoothie
Enjoy them as a salad
Prepare them as a quick and easy side dish
5. Broccoli
Broccoli is another incredibly healthy vegetable to include in your daily repertoire. It is naturally high in vitamin C, folate, fiber, and calcium.
Just one 1/2 cup of broccoli provides 85% of your daily vitamin C needs. (6)
Vitamin C is one of the most important vitamins to support a strong immune system and may help you fend off infection.
Broccoli also is high in a particular phytonutrient called sulforaphane. Phytonutrients are chemicals naturally found in plants that are anti-inflammatory and have been linked to reduced disease risk. (7)
Put It Into Action
Incorporate broccoli into a stir-fry or omelet
Enjoy as a side dish sauteed with garlic and a drizzle of olive oil
You can also eat broccoli as a snack with a low-fat dip
6. Oranges
Oranges have an impressive health profile and are abundant in fiber, vitamin C, and antioxidants that protect our health. Just one cup of oranges provides 106% of our daily value of vitamin C. (8)
The vitamin C in oranges supports our immune system and can also help promote smoother skin. This is because it helps our body better absorb collagen, a protein that plays a role in skin health.
Vitamin C can also help speed up wound healing after an injury. (9)
Put It Into Action
Choose the whole fruit versus orange juice whenever possible for more fiber, and to avoid added sugar
Enjoy oranges as a quick and easy snack
Blend into a smoothie
7. Sweet Potatoes
Sweet potatoes get a bad rap because of their carb content, but they are one of the most nutritious vegetables out there.
They are loaded with filling fiber and beta-carotene, which converts to Vitamin A in the body. Carotenoids such as beta-carotene play a role in eye health, protecting your eyes from age-related decline. (10)
They also help keep your immune system in tip-top shape. (11)
Put It Into Action
Include just one 1/2 cup serving per day to get in more than half of your daily vitamin A needs (12)
Enjoy sweet potatoes baked, mashed, or as fries (baked)
Chop them up into a breakfast hash
Nuts, Pulses, and Grains
Many nuts, pulses, and grains are highly nutritious, but these are some of the best.
8. Oats
Oats have gained popularity in recent years for their purported health benefits. They are most well-known for their role in supporting a healthy heart and lowering cholesterol. (13)
Their benefits are likely attributed to their soluble fiber content, which binds to cholesterol to prevent it from being absorbed in the body.
Soluble fiber also contributes to satiety, which can keep you full for hours.
Put It Into Action
To maximize nutrition and minimize added sugar, stick to steel-cut oats instead of the processed packaged version
Enjoy a warm bowl of oatmeal daily for a satisfying breakfast
9. Quinoa
Quinoa has become incredibly popular as a whole grain in the American diet and is touted as a superfood.
It is highly nutritious and contains more fiber, protein, and essential vitamins and minerals than most other grains. (14)
It is considered a complete protein, which means it provides all of the essential amino acids (protein-building blocks) our body needs. It is also a wonderful protein source for vegetarians.
Put It Into Action
Enjoy quinoa as an alternative to pasta or rice
Serve it as a salad base
Make it into a quinoa pudding for a nutritious dessert
10. Ezekiel Bread
When it comes to bread, Ezekiel bread wins the prize. It is made from organic, sprouted grains, which are more nutritious than traditional whole grains.
The process of sprouting involves soaking the grains in water and allowing them to germinate, or grow.
When this sprouts into a plant, it increases the amount of nutrients present, contributing to Ezekiel bread's robust nutritional profile. (15)
Put It Into Action
Enjoy a slice or two of avocado toast on Ezekiel bread
Use it as a base for sandwiches
11. Almonds
Almonds are another incredibly healthy food that packs a nutritional punch. They contain several health-promoting nutrients like magnesium, vitamin E, protein, fiber, and healthy fats.
Almonds may be especially good for those with diabetes. Research shows eating just 2 ounces of almonds may help reduce the rise in blood sugar and insulin levels after meals. (16)
They are also rich in monounsaturated fats, which may protect your heart. (17)
Put It Into Action
Almonds are naturally high in calories, so stick to a 1–2 ounce portion to prevent exceeding your calorie intake
Include almonds atop yogurt or oatmeal
Enjoy on their own as a convenient snack
12. Lentils
Lentils are considered a pulse, which are the edible seeds of legumes. They are a staple in many cultures and are rich in protein, fiber, and folate.
They are also a great source of plant-based protein and fiber for vegetarians.
Eating lentils has also been associated with a lower risk of heart disease, possibly due to their high folate content. (18)
Put It Into Action
Add a 1/2 cup of lentils to soup or on top of rice
Enjoy them as a side dish
Use dried or canned lentils for added convenience
If using canned, rinse and drain for about 30 seconds under running water to remove excess sodium
Fish, Meat, and Eggs
Certain meat, fish, and eggs are considered the healthiest.
13. Fatty Fish
Fatty, oily fish like salmon, tuna, trout, and sardines are the best fish to eat.
They are all high in omega-3 fats, which can optimize brain and heart health, as well as reduce inflammation.
Some studies have shown that a type of omega-3 fat called EPA may do this by potentially decreasing cholesterol levels. (19)
It's important to note that while fatty fish is incredibly good for you, it still contains mercury, which can be toxic in excessive amounts. Luckily, the particular fish on this list are not considered to be high in mercury.
Put It Into Action
According to the latest 2020-2025 American Dietary Guidelines, consume 8–12 ounces of fatty fish per week, to reap the health benefits and prevent overconsumption of mercury (20)
Enjoy fish grilled, baked, broiled, or steamed with a side of veggies and rice
Add tuna atop a leafy greens salad
Top an avocado toast with sardines for lunch
14. Chicken Breast
Skinless chicken breast is one of the leanest, highest-quality animal protein sources. It is low in saturated fat, the type of fat that can raise your cholesterol levels.
If you're trying to lose weight, a 4-ounce piece of chicken breast is only 160 calories but contains a whopping 27 grams of satisfying protein. (21)
Protein may help prevent overeating by keeping you full. (22)
It can also maintain or even increase muscle mass for a healthy metabolism. (23)
Put It Into Action
Enjoy 4 ounces of chicken breast daily
Grilling, baking, or sauteing are all healthy cooking methods
Choose skinless chicken breast whenever possible, as the skin is high in fat
15. Eggs
Eggs are highly nutritious and incredibly cost-efficient.
They contain high-quality protein, as well as little-known nutrients such as lutein, zeaxanthin, and choline, which benefit our health.
Lutein and zeaxanthin are antioxidants in eggs that have been shown to support eye health and a reduced risk of macular degeneration. (24)
Choline is an essential nutrient, and only 10% of Americans get enough of it. It acts similar to a B-vitamin and plays a role in liver, brain, and metabolic health. (25)
And if you're of childbearing age, choline plays an even bigger role in a baby's brain development. (26)
Eggs are one of the highest sources of choline in the diet, which is found in the egg yolk. (27)
It's important to note that while eggs are uber nutritious, eating too many egg yolks may raise cholesterol levels in those at risk for heart disease. (28)
Put It Into Action
Enjoy a nutritious veggie egg omelet in the morning
Add a boiled egg atop a salad for that extra protein
Unless you have heart disease, eat the whole egg, including the yolk, to reap the biggest nutritional benefits
If you have high cholesterol, speak to your doctor to see if it's safe to eat eggs
Sample Meal Plan
Eating a balanced diet does not have to be complicated. Incorporating the foods on this list will support optimal health and keep you feeling your best.
Here is a 1-week sample meal plan using these incredibly healthy foods to get you started.
Day 1
Breakfast: Spinach and feta omelet
Lunch: Turkey sandwich on Ezekiel bread with avocado
Dinner: Orange chicken with broccoli and brown rice
Day 2
Breakfast: Overnight oats with cinnamon apples
Lunch: Kale salad with cubed sweet potato and chicken breast
Dinner: Salmon with quinoa and lentils
Day 3
Breakfast: Plain Greek yogurt with berries
Lunch: Quinoa bowl with spinach and edamame
Dinner: Fish tacos with apple slaw
Day 4
Breakfast: Green smoothie with leafy greens
Lunch: Tuna salad atop mixed greens
Dinner: Balsamic grilled chicken with baked sweet potato fries
Day 5
Breakfast: Scrambled eggs with avocado and Ezekiel toast
Lunch: Chicken, craisin, and almond salad lettuce wraps
Dinner: Lentil soup with collard greens
Day 6
Breakfast: Smoothie bowl with raspberries
Lunch: Kale and strawberry salad with hard-boiled eggs
Dinner: Tuna steak with a side of avocado and boiled quinoa
Day 7
Breakfast: Orange creamsicle smoothie
Lunch: Spinach salad with almonds and grilled chicken
Dinner: Sheet pan salmon with kale and sweet potato
The Bottom Line
Eating healthy is about focusing your diet around fruits, vegetables, whole grains, and lean proteins, like the foods on this list. An occasional treat can fit into a healthy diet as well.
Practice the 80/20 rule when it comes to your diet. Eighty percent of the time, eat healthy foods like the ones described above. Allow the other 20% to be treats or foods you enjoy.
Finding the right balance of foods you enjoy that make you feel your best is the optimal way to stay healthy and meet your daily nutrient needs.
Thanks for your feedback!
In a few words, please tell us how this article helped you today.
Please let us know how we can improve this article by selecting your concern below.
Thank You! We appreciate your feedback.
*
Please select at least one topic:
Please Note: We cannot provide medical advice. This feedback will help us continue improving your user experience on WellnessVerge.
Please Note: We cannot provide medical advice. This feedback will help us continue improving your user experience on WellnessVerge.
At WellnessVerge, we only use reputable sources, including peer-reviewed medical journals and well-respected academic institutions.