WellnessVerge is reader-supported. We may earn a commission when you make a purchase through the links on this page. Learn more about our process here.
Why You Can Trust Us
Every article and review on WellnessVerge is thoroughly researched and fact-checked by licensed health professionals. Our editorial team is made up of registered dietitians and medical doctors.
Every piece of content is also medically reviewed to ensure accuracy and alignment with sound scientific evidence and medical consensus. We only use peer-reviewed journals and reputable medical sources to form our conclusions and recommendations.
We operate with total editorial independence, and our editorial policies ensure that your well-being comes first. Based on our rigorous research, we only recommend products that are worth considering. We always disclose any ads or partnerships with brands featured on our site.
Metamucil vs. Benefiber: Which Is Better?
Looking for a fiber supplement? Benefiber and Metamucil are popular brands, but which is best for you? This article will help you decide.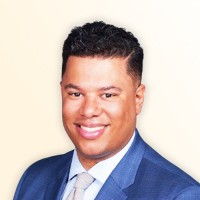 Medically Reviewed by
Anthony Dugarte, MD
Medical Reviewer
Anthony Dugarte, M.D., C.S.C.S. is a health and wellness writer and medical content reviewer. In addition to dedicating the last 8 years to medical research, Dr. Dugarte also has more than a decade of experience in strength and conditioning, nutrition, and rehabilitative exercise, as well as authoring and reviewing health and wellness-related content.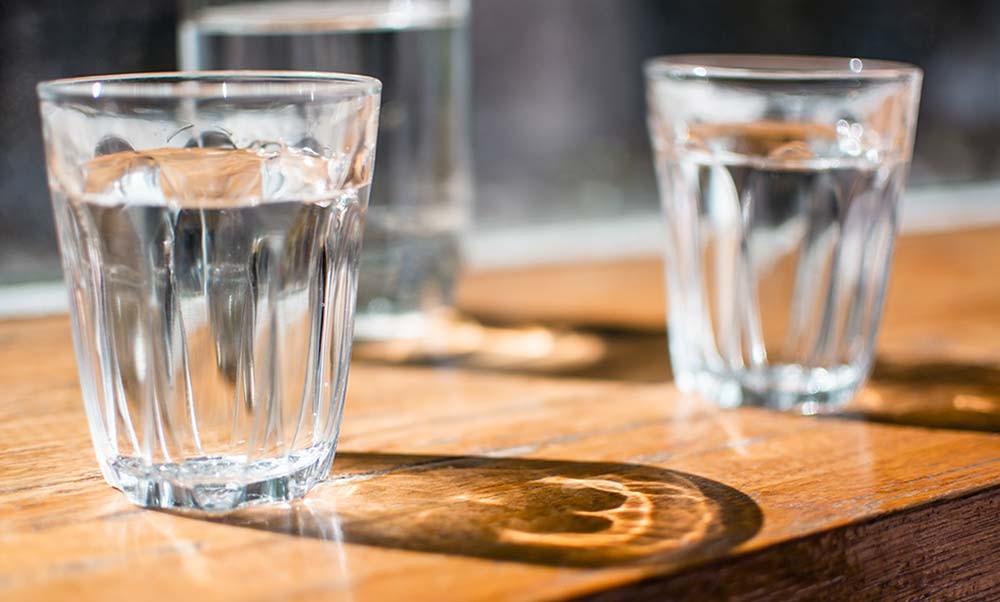 According to the 2020-2025 Dietary Guidelines for Americans (DGAs), more than 90% of us don't consume our recommended daily 25–38g of fiber. (1)
This can lead to irregular bowels, but experts now know that fiber benefits go well beyond fixing constipation.
In 2019, a review of hundreds of studies revealed that people who consume adequate fiber experience the following benefits: (2)
Lower incidence of cardiovascular disease, stroke, and systolic blood pressure
Lower risk of type 2 diabetes
Lower risk of colorectal cancer
Lower body weight
Many people then reach for fiber supplements as a quick fix when we don't eat well, but which one is the best?
Let's start by comparing two of the most popular over-the-counter (OTC) fiber supplements on the market, Benefiber and Metamucil 4-in-1.
Quick Facts
| | Benefiber Powder | Metamucil 4-in-1 Powder |
| --- | --- | --- |
| Active Ingredient | Wheat Dextrin | Psyllium Husks |
| Other Ingredients | None listed | Maltodextrin, citric acid, orange flavor, aspartame, yellow 6 |
| Cost | About 17 cents per serving | About 14 cents per serving |
| Dose | 2 rounded teaspoons mixed with 8oz water up to 3 times daily | 1–2 rounded teaspoons mixed with 8 oz water up to 3 times daily |
| Claimed Benefits | Digestive support | Digestive support, lowers cholesterol, may help blood sugar control, may help control appetite |
| Other Forms | Chewable | Capsules, chewable |
What Is Benefiber?
Benefiber is a soluble, fermentable fiber supplement made by extracting a starchy portion of the wheat kernel called dextrin.
Wheat dextrin dissolves completely and tastelessly in water. It is generally regarded as safe (GRAS) by the FDA and is commonly used in processed foods as a thickener. (3)
Benefiber sells several forms of fiber products, including powders that are dissolved in 8 oz of liquid, gummies, and chewable tablets. For this comparison, I will focus on the original powder.
Benefiber does not have any added ingredients other than fiber.
Since it is tasteless and mixes easily with liquids, the company suggests that consumers mix it in their favorite drinks like coffee or tea instead of water, or it can be used in baking or cooking.
Although it's made from wheat, Benefiber wheat dextrin is labeled as gluten-free, as it has less than 20 parts of gluten per million.
Still, the company recommends that gluten-sensitive patients ask a doctor before taking the supplement.
What Does Benefiber Do?
Benefiber is marketed to fight irregular bowels or constipation and claims to support digestive health.
Wheat dextrin can do this in two ways. It's a soluble fiber that dissolves in water in the intestine adding bulk to the stool, pushing digestion along.
It is also a fermentable fiber, which means it works as a prebiotic to feed the friendly bacteria in our gut biome, improving digestive health. (4)
What Is Metamucil 4-in-1?
Metamucil is a fiber supplement that is mostly soluble. Its active ingredient is the psyllium husk of the dried Plantago ovata seed.
Psyllium has been determined to be GRAS by the FDA. It is sometimes used in commercial cereals and as a food thickener in products like ice cream.
Metamucil comes in several different forms, including powders that are to be mixed in 8 oz of water, capsules, wafers, and chewable tablets.
For comparison purposes of this article, I will focus on the Metamucil 4-in-1 powder form.
Because psyllium husk is not 100% soluble, it does not dissolve completely in water, so it has a somewhat grainy texture when drinking the mixture.
Metamucil adds maltodextrin, citric acid, aspartame, orange flavor, and yellow 6 for palatability.
What Does Metamucil 4-in-1 Do?
Metamucil has been marketed to treat digestive problems, including constipation and diarrhea, since 1934.
It does this by forming a thick or "viscous" gel when it mixes with water in the intestines, adding bulk to the stool and pulling everything along with it.
In the case of diarrhea, it absorbs the excess fluid, easing the symptoms.
Psyllium is also a prebiotic, which means it feeds the gut microbiome. (5)
In more recent decades, Metamucil has promoted psyllium's other possible health benefits, including heart health by lowering cholesterol, supporting healthy blood sugar levels, and helping with appetite control.
In 1998, the Food and Drug Administration reviewed the evidence and approved the health claim that psyllium fiber can lower cholesterol. (6)
Be aware that to meet this claim, the consumer must get 7g of soluble fiber from Metamucil, which means drinking a total of 3 servings throughout the day.
Regarding blood sugar control, in 2014, the FDA stated, "Psyllium husk may reduce the risk of type 2 diabetes, although the FDA has concluded that there is very little scientific evidence for this claim." (7)
However, in 2018 the American Diabetes Foundation reviewed all relevant studies up to date and found that psyllium fiber is a useful tool in blood sugar control. (8)
While Metamucil has not been proven to help people lose weight, it has been shown to help suppress appetite when taken in adequate doses before meals. (9, 10)
Comparison of Benefits
Both wheat dextrin and psyllium can be useful for digestive support with their ability to increase stool bulk and with their potential usefulness as a prebiotic.
Psyllium, however, can be beneficial in other ways, including lowering cholesterol and as a tool to help control blood sugar.
The difference is because of the thick, viscous texture of psyllium as it forms this gel with water and moves waste through the digestive tract.
Wheat dextrin is not as viscous and hasn't been shown to have the same health effects.
Comparison of Side Effects and Safety
Both supplements may cause gas and bloating, especially if a consumer is not used to fiber in the diet. The recommendation for both is to start slowly with only one dose daily. (11)
Both supplements come with an allergy risk. Benefiber is made from wheat, so it may not be appropriate for gluten-sensitive consumers.
Taking these products without plenty of water can lead to choking and possible bowel obstruction.
Taking these supplements at the same time as other medications may interfere with medication absorption. Talk to the doctor or pharmacist about timing with medication. (12)
Because of Metamucil's more viscous texture, it may be a choking risk for people who have trouble swallowing.
It's best to talk to a doctor about your symptoms before beginning a supplement.
Chronic constipation may be a sign of a serious problem, and fiber supplements may worsen your condition.
Cost Comparison
The cost comparison for the two powder products is somewhat similar, with Metamucil being slightly more affordable.
I found Benefiber powder at Amazon.com in a bulk canister for $31.80 for 190 servings, which is about 17 cents per serving.
At the recommendation of 3 servings daily, this comes out to about 50 cents per day and about $15 for a 30-day supply.
The cost of Metamucil 4-in-1 sugar-free powder on Amazon.com was $25.44 for a 180-serving canister, which works out to 14 cents per serving.
At the recommended 3 servings daily (the recommended dose to lower cholesterol), this comes out to 42 cents per day and would cost $12.72 for a 30-day supply.
I found countless generic versions of each product which generally cost less.
I also found that plain psyllium husk, without any additives, is sold on Amazon.com. This would be a comparable, cheaper option.
Our Pick: Choosing Between Benefiber and Metamucil
While it's ideal to get fiber from food primarily, sometimes it may be necessary to supplement.
Both Benefiber and Metamucil can be useful as fiber supplements.
Metamucil's psyllium fiber has been studied in greater depth than Benefiber's wheat dextrin. It has been shown to have more health benefits like lowering cholesterol and glycemic control in type 2 diabetes patients.
Due to these additional benefits, I would probably choose Metamucil over Benefiber.
Always talk to your doctor about your symptoms before beginning any supplementation program to see what may be best for you.
Thanks for your feedback!
In a few words, please tell us how this article helped you today.
Please let us know how we can improve this article by selecting your concern below.
Thank You! We appreciate your feedback.
*
Please select at least one topic:
Please Note: We cannot provide medical advice. This feedback will help us continue improving your user experience on WellnessVerge.
Please Note: We cannot provide medical advice. This feedback will help us continue improving your user experience on WellnessVerge.