Evidence Based Research
Our editorial team is made up of expert registered dietitians with extensive, real-world clinical experience who are highly trained in evaluating clinical research.
Metamucil Fiber Review: Is It Safe and Effective?
Metamucil is a fiber supplement that may support digestive health and reduce LDL cholesterol. I would consider recommending Metamucil products for those struggling to get enough fiber from a balanced diet.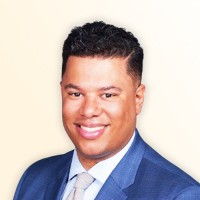 Medically Reviewed by
Anthony Dugarte, MD
Medical Reviewer
Anthony Dugarte, M.D., C.S.C.S. is a health and wellness writer and medical content reviewer. In addition to dedicating the last 7 years to medical research, Dr. Dugarte also has more than a decade of experience in strength and conditioning, nutrition, and rehabilitative exercise, as well as authoring and reviewing health and wellness-related content.
WellnessVerge is reader-supported. When you make a purchase through links on this page, we may earn a commission. Learn More

Pros

Offers an alternative way to get one form of fiber when people are struggling to get enough fiber from food.
Health claims are mostly evidenced based.
Has additional health benefits beyond digestion.

Cons

Consumers may mistake fiber supplements as being just as healthful as fiber-rich food.
To reach some of the health claims, consumers must take a lot of product per day.
Potential for extra gas and bloating in people who are not used to fiber in their diet.
What Is Metamucil Psyllium Fiber?
Metamucil is a soluble (70%) and insoluble (30%) fiber supplement made from the psyllium husk of the dried Plantago ovata seed.
Psyllium is generally regarded as safe by the FDA and is used in commercial cereals and as a food thickener in products like ice cream.
Sold in the United States since 1934 as a medicine to help with constipation and mild diarrhea, in recent decades, Metamucil has claimed to support heart health by lowering cholesterol, support healthy blood sugar levels, and support appetite control.
Metamucil comes in several different forms, including sweetened powders that are mixed into water and a capsule form; these are the main focus of this article.
Metamucil also has a newer gummy product marketed as a prebiotic supplement made with different ingredients, chicory root and corn fiber, instead of psyllium.
Metamucil Is Not a Weight Loss Supplement
People have recently become interested in using Metamucil for weight loss.
This may be because of Metamucil's claim to support appetite control and because of some of the confusing wording on the website, such as "Feel what lighter feels like" and "Metamucil works by helping you feel lighter and more energetic."
While there have been studies that show that psyllium powder mixed with water and taken before meals can suppress appetite, this should not be confused with weight loss. (1)
There is no solid evidence that people have lost weight by using Metamucil, according to this review of 22 studies. (2)
Evaluation of Ingredients and Benefits
The active ingredient of 4-in-1 Metamucil powders and 3-in-1 capsules is psyllium husks or mucilage.
Metamucil makes the following claims for the powder (the capsule form excludes the appetite control claim):
Claim 1: Supports Digestive Health
Psyllium has been used for centuries to fight constipation as a bulk-forming laxative.
The soluble fiber becomes a viscous, gel-like material when it comes in contact with water in the gut, softening stool and helping to carry everything along through the intestines.
While it may seem counterintuitive, Metamucil can also help ease the symptoms of mild diarrhea by absorbing excess water from the loose stool, solidifying diarrhea, and easing symptoms.
This study showed an increase in microbiome health with the use of psyllium supplementation, especially when the subjects were constipated prior to treatment. (3)
Claim 2: Supports Heart Health by Lowering Cholesterol
In 1998, the Food and Drug Administration reviewed the evidence and (FDA) approved the health claim that psyllium fiber can lower cholesterol in adequate amounts. (4)
For example, this meta-analysis concluded that 10.2 g of soluble psyllium fiber was successful in reducing low-density lipoprotein (LDL). (5)
This study involving 50 children showed a reduction in LDL with the intervention of 6.4 g of soluble fiber. (6)
Because of these dose-specific findings, the FDA requires psyllium supplement dosage must add up to at least 7 g of soluble fiber to meet the health claim.
To reach the 7 g of fiber from this product, a consumer must take 1 rounded teaspoon of the powder 3 times daily with 8 oz of water, or swallow 5 capsules 4 times a day (20 capsules) with lots of water.
Claim 3: Supports Healthy Blood Sugar Levels
In 2014 a petition was filed with the FDA requesting authorization of the health claim that psyllium husk reduces the risk of type 2 diabetes.
The FDA reviewed studies to date, and its current statement is, "Psyllium husk may reduce the risk of type 2 diabetes, although the FDA has concluded that there is very little scientific evidence for this claim." (7)
However, in 2018 the American Diabetes Foundation reviewed all relevant studies up to date and found that psyllium fiber is a useful tool in glycemic control. (8)
Claim 4: Supports Appetite Control
Metamucil powder has been shown to help control appetite between meals in some studies. But, a review of 22 studies found that it did not help induce weight loss. (2)
Support for Claimed Benefits
Below is our summary of the available evidence for the claimed benefits of Metamucil Fiber based on the available research:
Supports digestive health

5

/5
Supports heart health by lowering cholesterol

5

/5
Supports healthy blood sugar levels

5

/5
Supports appetite control

5

/5
Side Effects, Safety, and Dosage
The possible side effects of Metamucil are stomach pain, bloating, and intestinal gas. Although rare, allergic reaction has been reported.
The website warns that taking their product may interfere with medication absorption and should be taken at least two hours before medications.
It's important to take Metamucil with lots of water to avoid the risk of choking and prevent bowel obstruction. Capsules should be swallowed while in an upright position. (9)
More than occasional constipation may be a sign of a more serious condition and should be discussed with your doctor.
Always speak with your doctor before taking any supplement.
The dosage of Metamucil depends on the goal of using the product. The website recommends:
For digestive health: 2–5 capsules up to 4 times daily (8–20 capsules) daily or 1 rounded teaspoon of powder mixed with 8oz water up to 3 times daily.
For heart health by lowering cholesterol: 5 capsules up to 4 times daily (up to 20 capsules) or 1 rounded teaspoon of powder mixed with 8oz water up to 3 times daily.
For blood sugar support: 5 capsules 4 times daily (20 capsules) or 1 rounded teaspoon of powder mixed with 8oz water up to 3 times daily.
For appetite control: No recommendation for capsules. 2 rounded teaspoons of powder mixed with 8oz water up to 3 times daily.
Cost
In my opinion, the cost of Metamucil capsule supplements is very expensive.
The Amazon price is 15 cents per capsule. At 20 capsules daily, this is $3.00/day or $90 for 30 days.
The cost of Metamucil 4-in-1 sugar-free powder on Amazon is $25.44 for a 180-serving canister, which works out to 14 cents per serving.
At the recommended 3 servings daily, this comes out to 42 cents per day and would cost $12.72 for a 30-day supply.
How Metamucil Compares to Alternatives
Compared to other fiber supplements, psyllium fiber in Metamucil has been the most successful in providing evidence for multiple health benefits. (10)
I found several generic alternatives on Amazon at a lower cost, with psyllium as the only ingredient. The price for these alternatives was as low as $7.95 for a 30-day supply.
As a dietitian, I always encourage food over supplements.
Consider that a serving of cooked black beans can cost as little as 11 cents per serving and has twice as much soluble fiber. That works out to about $3.30 for a 30-day supply.
Prunes may be just as effective as psyllium in fighting constipation. (11)
Also, consider that oatmeal has similar results in fighting cholesterol. Food is always a better option than a supplement when it comes to fiber. (10)
The Bottom Line
Metamucil fiber supplements can be a useful tool for digestion and heart health in people struggling with getting enough fiber from food.
There is strong evidence to support the claims made by Metamucil.
I would recommend it for some people, with the understanding that some may experience digestive discomfort when starting this supplement.
A Word from Our RD
There are times when fiber can be difficult to get from diet alone, and a supplement may be warranted.
This is especially true when a person is ill, has multiple food aversions, intolerances, or allergies.
However, getting fiber from food is superior to supplementation because we benefit from whole food.
While psyllium is a plant-based supplement, it is just a functional fraction of the seed, stripped from the rest of its nutrients.
Getting adequate fiber is just another reason why plant-based dietary eating patterns like the Mediterranean and DASH diets are great lifelong plans.
Plant-based eating has the evidence to back the same health claims as Metamucil and offers much more.
Thanks for your feedback!
In a few words, please tell us how this article helped you today.
Please let us know how we can improve this article by selecting your concern below.
Thank You! We appreciate your feedback.
*
Please select at least one topic:
Please Note: We cannot provide medical advice. This feedback will help us continue improving your user experience on WellnessVerge.
Please Note: We cannot provide medical advice. This feedback will help us continue improving your user experience on WellnessVerge.
At WellnessVerge, we only use primary references for our articles, including peer reviewed medical journals or well-respected academic institutions.