Why You Can Trust Us
Every article and review on WellnessVerge is thoroughly researched and fact-checked by licensed health professionals. Our editorial team is made up of registered dietitians and medical doctors.
Every piece of content is also medically reviewed to ensure accuracy and alignment with sound scientific evidence and medical consensus. We only use peer-reviewed journals and reputable medical sources to form our conclusions and recommendations.
We operate with total editorial independence, and our editorial policies ensure that your well-being comes first. Based on our rigorous research, we only recommend products that are worth considering. We always disclose any ads or partnerships with brands featured on our site.
Nella Performance Probiotic Review: Is It Safe and Effective?
Nella is a daily probiotic formulated with gut bacteria from top athletes to support the gut health of athletes and physically active adults. Nella may add an edge to your performance, but there's still more to learn about the effectiveness of the probiotic strains.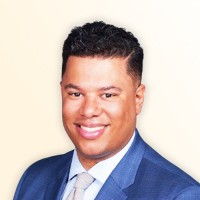 Medically Reviewed by
Anthony Dugarte, MD
Medical Reviewer
Anthony Dugarte, M.D., C.S.C.S. is a health and wellness writer and medical content reviewer. In addition to dedicating the last 8 years to medical research, Dr. Dugarte also has more than a decade of experience in strength and conditioning, nutrition, and rehabilitative exercise, as well as authoring and reviewing health and wellness-related content.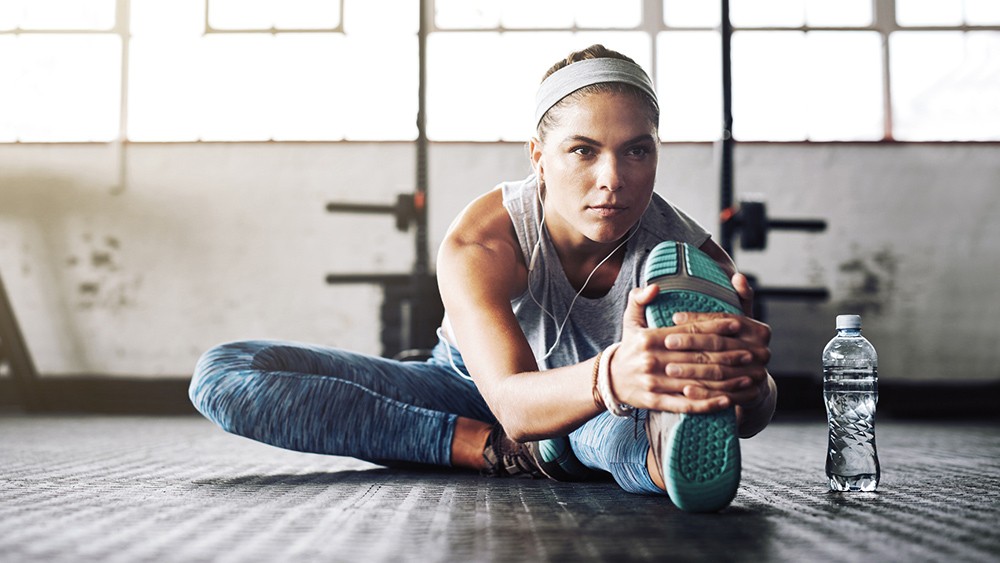 Pros

Nella is Informed Sport certified
The dose is convenient – only a single capsule per day

Cons

Expensive probiotic supplement compared to the competition
Probiotic strains have few clinical studies
What Is Nella Performance Probiotic?
Nella Performance Probiotic is a daily supplement to support the gut health of athletes and individuals who follow active lifestyles.
Nella contains athlete-derived Lactiplantibacillus plantarum, Lacticaseibacillus rhamnosus, and Lactobacillus acidophilus.
Benefits self-reported by users of Nella Performance Probiotic include improvements in digestion, energy, sleep, and recovery.
Nella comes from the microbiome biotechnology company FitBiomics.
This company was borne of scientists working in the Wyss Institute for Biologically Inspired Engineering at Harvard University.
FitBiomic's mission is to empower, educate, and elevate human potential. Their scientists use the knowledge gained from microbiome research to develop products that drive optimal health and performance.
So why probiotics?
Recent research supports the role of gut microbiota in athletic performance.
Certain probiotics may help improve athletic performance by increasing the production of nitric oxide, which may support the immune system and help increase muscle. (1, 2)
Other studies find that certain strains of bacteria like Veillonella can boost exercise performance in mice by improving the metabolism of exercise-induced lactate. (3)
Nella is also the first supplement brand to use bacteria from the gut microbiomes of elite athletes. (4)
To obtain this bacteria, samples of fecal matter were taken from the athletes and put onto cultures in order for bacteria to grow.
Once bacteria cultures were grown, scientists could identify and isolate different strains of bacteria for experiments and the development of the Nella probiotic.
Top athletes were chosen because they have unique gut microbiome compositions that can impact overall health.
A 2020 review on the athletic gut microbiota suggests that athletes have a higher abundance of health-promoting bacteria, greater diversity of gut bacteria, increased capacity of metabolic function, improved gut barrier function, and improved gut immunity. (5)
To get the benefits of Nella, you only need to take one capsule of Nella with water daily.
Evaluation of Ingredients
Nella Performance Probiotic uses a proprietary blend of athlete-sourced probiotics that provides 15 billion CFUs per serving.
The three bacteria used in the blend are Lactobacillus plantarum, Lacticaseibacillus rhamnosus, and Lactobacillus acidophilus.
Nella also contains potato starch in their formula as a prebiotic. Prebiotics can be thought of as the food that feeds the beneficial bacteria in our gut and helps probiotics be effective.
Nella Beta Testing
FitBiomics does not have any official clinical studies measuring the effectiveness of Nella, but they have done some beta testing.
In this beta test, 1,000 participants were mailed Nella to take for two weeks. Of the 1,000 participants, 257 filled out all survey questions. (6)
By the end of the beta test, about 94% of participants reported at least one benefit from taking Nella.
The top benefits seen were improved sleep quality, shorter recovery time, decreased fatigue, reduced soreness after workouts, and improved bowel movements.
FitBiomics plans to conduct clinical trials to validate Nella's benefits in the future.
Lactiplantibacillus plantarum FB00015
Lactiplantibacillus plantarum is a probiotic strain that is often found in fermented foods.
This probiotic strain was formerly called Lactobacillus plantarum, but in 2020 scientists changed the taxonomy of the Lactobacillus genus and split it into 25 categories, including Lactiplantibacillus.
Exercise Performance
In a 2020 study, mice were given a human-origin L. plantarum PL-02 probiotic derived from an Olympic weightlifting gold medalist. (7)
After four weeks of supplementation, the mice had significantly increased muscle mass, strength, exercise performance, decreased fatigue, and improved glycogen storage in the liver and muscles.
A 2021 study found that the probiotic L. plantarum TWK10 improved muscle mass and functional performance in frail older adults after 6 weeks of supplementation. (8)
Performance benefits were greater after 18 weeks of taking the probiotic.
Mood and Sleep
Strains of Lactobacillus bacteria are thought to be beneficial for improving sleep.
Lactobacillus bacteria produce GABA, which is the main inhibitory neurotransmitter in the body. Internally produced GABA is associated with reduced stress and enhanced sleep. (9)
In a 2019 study, 38 participants received either a probiotic blend containing L. fermentum, L. plantarum, and B. longum or a placebo for 6 weeks. (10)
Participants who received the probiotic experienced a significant improvement in sleep quality, decreased fatigue, and a reduction in depressive mood and anger compared to placebo.
Summary
L. plantarum may be beneficial for improving exercise performance, mood, and sleep, but more research needs to be done concerning its benefits.
Lacticaseibacillus rhamnosus FB00047
Lacticaseibacillus rhamnosus is a bacteria strain typically found in the human gut and often added to fermented foods.
This probiotic strain was formerly called Lactobacillus rhamnosus, but it was also affected by the 2020 taxonomic changes to become Lacticaseibacillus.
Muscle Recovery
Animal studies suggest that L. rhamnosus may be effective for reducing pain and inflammation.
A study published in 2021 examined the effects of an L. rhamnosus supplement on osteoarthritis progression. (11)
By the end of the study (28 days), the rats with osteoarthritis had decreased pain severity, decreased cartilage destruction, improved inflammation, and improved intestinal damage.
Another 2021 study found that L. rhamnosus GG or the De Simone Formulation of probiotics was effective in reducing persistent skeletal muscle pain by modulating the gut microbiome. (12)
L. rhamnosus GG supplementation was able to reduce abdominal pain in children with a functional gastrointestinal disorder, in particular among children with IBS. (13)
Mood and Sleep
The effects of L. rhamnosus on mood and sleep are inconsistent and may be better found in mouse models. (14)
A 2017 study examining the benefits of L. rhamnosus JB-1 on mental health did not find any benefits after 8 weeks of supplementation. (15)
Participants did not experience any mood, anxiety, stress, or sleep quality benefits.
Conversely, a 2021 study testing a synbiotic containing B. lactis, L. rhamnosus, B. longum, and fructooligosaccharides found that supplementation could improve anxiety, stress, and sleep quality in 4 weeks. (16)
The synbiotic effect was greater in professional athletes than in sedentary people.
Summary
L. rhamnosus appears to be effective in animal studies to decrease pain and inflammation and improve mood. The research on L. rhamnosus for improving sleep and mood is inconsistent in humans.
Lactobacillus acidophilus FB00047
Lactobacillus acidophilus is a type of bacteria found in the human gut microbiota.
Exercise Recovery and Performance
A 2021 study examined the benefits of a multi-strain probiotic on temporary immunodepression caused by a marathon race. (17)
The probiotic contained L. acidophilus, L. paracasei, L. subp. lactis, B. animalis, and B. bifidum.
Researchers found that marathoners taking the probiotic for 30 days before a marathon had decreased upper respiratory tract infections and reduced inflammatory monocyte production compared to placebo.
Digestion
Supplements containing L. acidophilus may be beneficial for helping digestion and gut health.
A 2019 study evaluated the effects of a probiotic supplement on gastrointestinal symptoms in marathon runners. (18)
The multi-strain probiotic contained L. acidophilus, B. bifidum, and B. animalis subp. Lactis and was taken for four weeks.
In the third week, moderate GI symptoms were significantly lower while taking a probiotic instead of a placebo. GI symptoms during the marathon were significantly lower in severity compared to placebo.
A 2018 study was done concerning probiotic supplementation on symptoms and quality of life in patients with IBS symptoms. The supplement contained L. acidophilus, L. casei, and L. rhamnosus. (19)
Patients taking the probiotic for the 12-week study noted improvements in stool frequency, stool consistency, abdominal distention, and quality of life compared to placebo.
Summary
L. acidophilus can help with improving exercise recovery by supporting the immune system and improving GI symptoms, compared to a placebo.
Support for Claimed Benefits
Below is our summary of the available evidence for the claimed benefits of Nella Performance Probiotic based on the available research:
Improves Digestion

4

/5
Improves Energy

3

/5
Improves Sleep

3

/5
Improves Exercise Recovery

4

/5
Probiotics can benefit our entire systems, and the probiotic strains included in Nella have several benefits.
Studies find Lactobacillus bacteria strains are beneficial for improving digestion and symptoms of chronic gut conditions.
All strains included in Nella appear to be good for exercise recovery by targeting pain relief, supporting immunity, increasing muscle mass, and improving overall functional performance.
There is not enough evidence to definitively state whether probiotics help with sleep, though some of the related benefits, such as reduced fatigue and lower pain, may help with sleep quality.
Many of the studies available on these bacteria are animal studies or small clinical trials, so more research needs to be done on all of the strains to learn the extent of their benefits.
Side Effects, Dosing, and Safety
To use Nella Performance Probiotic, take one capsule with water daily.
Nella can be taken at any time of day, but the manufacturers recommend taking it first thing in the morning before your first meal to maximize benefits.
You may experience some side effects when starting Nella, but this is common for all probiotics.
Side effects from starting a probiotic may include gas, bloating, abdominal cramping, nausea, soft stools, and taste disturbance. These side effects typically resolve within the first week of taking the probiotic. (20)
Nella is vegan-friendly and gluten-free, but it is manufactured in a facility that handles major allergens.
Nella Performance Probiotic is Informed Sport certified for athletes, meaning that it is free of banned substances.
Speak with your doctor before starting a new supplement to see if it is right for you.
Cost
Nella is currently only available through the brand's official website. A 30-day supply of Nella is $75 as a one-time purchase.
You can save 15% on your purchase if you subscribe to Nella (a monthly cost of $63.75).
If you're not satisfied with your results when trying this probiotic, Nella offers a 30-day satisfaction guarantee for their products.
Overall, Nella is an expensive probiotic compared to many others on the market. This probiotic contains only three strains of bacteria.
Though the strains used in Nella are unique, this may not be enough to make a purchase worth it.
How Nella Compares to Alternatives
Nella is unique in that its probiotics are derived directly from the gut microbiota of elite athletes.
FitBiomics is the first company to use athlete-derived probiotics in its products. As mentioned earlier, athletes have unique gut microbiota compositions, making this probiotic more effective.
Klean Probiotic
Alternative probiotics for athletes include Klean Probiotic, which not only includes a multi-strain probiotic blend but a prebiotic and digestive blend as well.
Though they are not derived from athletes, Klean Probiotic contains strains of Lactobacillus bacteria, Bifidobacterium bacteria, and Streptococcus thermophilus, all of which are beneficial probiotics.
It is also cheaper than Nella and overall provides the same concentration of probiotic bacteria.
Viome
If you're looking for an overall probiotic that's not necessarily focused on athletic performance, Viome is a brand that uses RNA-sequencing to personalize prebiotics and supplement recommendations.
Nella is a "one size fits all" kind of brand, so Viome has the benefit of being more personalized to your individual lifestyle and body needs.
Garden of Life
Garden of Life is another brand that offers high-quality probiotics for men and women, formulated for overall health.
These probiotics are not focused on athletic performance, so Nella has the advantage in that regard. Garden of Life is a more accessible brand in price and availability for people to take.
Nella is an expensive probiotic supplement, even compared to other top probiotic products.
While the types of bacteria included in Nella are likely to have benefits for athletes, there are similar probiotic blends that are cheaper.
Summary
Nella is a unique supplement that is the first to utilize athlete-derived probiotics, but its price may be too high to be worth the cost. Other brands offer similar strains, prebiotics, and even utilize RNA-sequencing at a lower price than Nella.
The Bottom Line
Nella Performance Probiotic is a daily supplement to support the gut health of athletes and active individuals.
The included probiotic strains are uniquely sourced from elite athletes, and studies on similar Lactobacillus strains show that these probiotics can help improve athletic performance and overall health.
The results from Nella's beta-test appear to be promising, but a clinical study is needed to bring more certainty to claimed benefits.
Nella Performance Probiotics is for everyone, but the strains included may be best for people looking to improve their exercise performance.
This supplement may not be right for people looking for probiotic strains for specific health conditions such as vaginal health, immune function, or gastrointestinal disorders, including IBS or antibiotic-related diarrhea.
It is better to seek out probiotic strains for individual conditions.
Speak with your MD before taking Nella or other supplements to see if they are appropriate and safe for you.
Next Steps
Probiotics can have a role in the overall health and performance of athletes and physically active people. (21)
However, optimal exercise performance can be achieved by what's done during workouts and also what happens during the day.
You can support your exercise performance through:
Getting between 7–9 hours of sleep per night
Hydrating during and after workouts
Eating proper pre-workout and post-workout meals
Giving yourself proper rest days between workouts
Regularly doing warm-ups, cool-downs, and stretching
Eating enough carbohydrates, proteins, and healthy fats depending on your sport
Basing your diet on whole foods to provide adequate nutrients for muscle growth and recovery
If you need assistance with maximizing your performance, a certified sports dietitian or professional trainer can help you with habits to be healthy.
Thanks for your feedback!
In a few words, please tell us how this article helped you today.
Please let us know how we can improve this article by selecting your concern below.
Thank You! We appreciate your feedback.
*
Please select at least one topic:
Please Note: We cannot provide medical advice. This feedback will help us continue improving your user experience on WellnessVerge.
Please Note: We cannot provide medical advice. This feedback will help us continue improving your user experience on WellnessVerge.
At WellnessVerge, we only use reputable sources, including peer-reviewed medical journals and well-respected academic institutions.