Why You Can Trust Us
Every article and review on WellnessVerge is thoroughly researched and fact-checked by licensed health professionals. Our editorial team is made up of registered dietitians and medical doctors.
Every piece of content is also medically reviewed to ensure accuracy and alignment with sound scientific evidence and medical consensus. We only use peer-reviewed journals and reputable medical sources to form our conclusions and recommendations.
We operate with total editorial independence, and our editorial policies ensure that your well-being comes first. Based on our rigorous research, we only recommend products that are worth considering. We always disclose any ads or partnerships with brands featured on our site.
12 Foods That Are Very High in Omega-3, According to a Dietitian
Many people lack essential omega-3 fats in their diets. Here is a list of 12 foods that are very high in omega-3.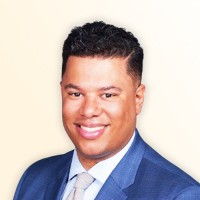 Medically Reviewed by
Anthony Dugarte, MD
Medical Reviewer
Anthony Dugarte, M.D., C.S.C.S. is a health and wellness writer and medical content reviewer. In addition to dedicating the last 8 years to medical research, Dr. Dugarte also has more than a decade of experience in strength and conditioning, nutrition, and rehabilitative exercise, as well as authoring and reviewing health and wellness-related content.

Omega-3 fatty acids have long been touted for their health benefits. From heart disease to depression, omega-3s have been shown to help with various chronic diseases that can affect your body and brain. (1, 2)
Unlike other fats, your body can't make omega-3 fatty acids. That's why they are considered essential fats and must be obtained from food sources.
There are three main omega-3 fatty acids: alpha-linolenic acid (ALA), eicosapentaenoic acid (EPA), and docosahexaenoic acid (DHA).
ALA is found mainly in plant foods such as flaxseed, soybeans, and canola oils. DHA and EPA are generally found in fish and other seafood.
How Much Omega-3 Fatty Acid Do You Need?
At this time, there is no established recommended amount for omega-3 fatty acids except for ALA. The average daily recommendation for ALA is 1.1 grams for women and 1.6 grams for men. (3)
With respect to DHA and EPA, the American Heart Association recommends that healthy adults eat at least 2 servings (a total of 6–8 ounces) of fish per week to help gain the health benefits from these important fatty acids. (4)
Foods That Are High in Omega-3
Omega-3 fatty acids can be found in a variety of foods and food sources, including those from plants and animals.
These 12 foods are some of the best sources of omega-3 fatty acids. (5)
1. Flaxseed Oil (7,260 mg per serving)
Flaxseed oil, also known as flax oil or linseed oil, is made from ground flaxseeds and is one of the best food sources of omega-3s out there.
Flaxseed oil is incredibly versatile. Try using it in your favorite salad dressing recipe or dips and sauces.
It's important to note that flaxseed oil should not be used in cooking as it has a low smoke point and can form dangerous chemicals when exposed to heat.
2. Chia Seeds (5,060 mg per 1 oz. serving)
Chia seeds are the small black seeds of the chia plant native to Mexico and Guatemala.
Chia seeds are one of the best sources of omega-3 as they contain a whopping 5,060 mg per serving.
They also provide plenty of fiber, high-quality protein, antioxidants, and essential minerals.
This mild-tasting, versatile "super seed" can be easily added to your morning smoothie or favorite muffin or pancake recipe.
Raw chia seeds can be sprinkled onto your oatmeal, salad, or even atop your favorite soup.
3. Hemp Seeds (2,605 mg per 3 tbsp. serving)
Hemp seeds may be small, but they pack a huge nutritional punch. Hemp seeds are derived from the hemp plant.
They are rich in protein, fiber, and antioxidants and provide a rich source of omega-3s.
The mild flavor of hemp seeds can be easily blended into your favorite smoothie, sprinkled onto your yogurt or oatmeal, and baked into your bread or muffins.
4. Walnuts (2,570 mg per 1 oz. serving)
The walnut, perhaps the healthiest nut on the planet, is not only one of the highest omega-3 foods, but it also contains powerful antioxidants and a wide variety of vitamins and minerals.
Walnuts can be sprinkled into your oatmeal or yogurt in the morning or added to any salad for a satisfying crunch and a boost of healthy fats.
5. Flaxseeds (2,350 mg per 1 tbsp. serving)
The ancient flax crop originated from Southern Europe and Asia. Flaxseeds come in various shades of yellow and brown.
This powerful plant food is one of the best sources of omega-3 fatty acids and contains lignans (plant estrogens with many health benefits) and plenty of fiber.
6. Salmon (1,830 mg per 3 oz. serving)
Salmon is a saltwater fatty fish native to California, Alaska, and the northwest. While the omega-3 content of fatty fish can vary, salmon contains some of the highest amounts.
Trying grilling, poaching, or baking salmon. Add it to your salads or pasta dishes, or ditch the ground beef and give salmon burgers a try.
7. Herring (1,710 mg per 3 oz. serving)
Herring is another type of fatty fish generally found in the Atlantic and Pacific oceans.
Herring is a particularly healthy fatty fish as it is loaded with omega-3s and also provides an excellent source of vitamin D.
Herring is quite versatile and can be pan-fried, grilled, sautéed, boiled, or broiled.
8. Canola Oil (1,280 mg per serving)
Canola oil is derived from the canola plant. Canola oil is a food high in omega-3 and also provides vitamins E and K.
Additionally, canola oil contains significant amounts of phytosterols. Phytosterols are plant compounds that can reduce the absorption of cholesterol in the body.
It's important to note that the heating methods used during the manufacturing process, in addition to high-heat cooking methods like frying, may reduce the omega-3 fatty acid content of canola oil.
Canola oil can be used to coat your pans for nonstick baking, used in salad dressings and marinades, and used as a substitute for margarine in baking.
9. Sardines (1,190 mg per 3 oz. serving)
Sardines are small saltwater fish that are abundant in the Atlantic, Pacific, and Mediterranean seas.
Sardines happen to be highly perishable, which is why they're most generally found canned.
Besides being a food high in omega-3s, sardines also are an excellent source of vitamin B12, Vitamin D, calcium, and other beneficial minerals.
Sardines can be tossed into your pasta dishes, thrown into salads, or enjoyed as a snack on crackers.
10. Mackerel (1,020 mg per 3 oz. serving)
Mackerel is another fatty fish that is high in protein and boasts an impressive amount of powerful omega-3 fatty acids in addition to Vitamin B12 and selenium.
Try grilling or poaching mackerel, serving it with a side of your favorite veggies, or tossing it over a salad for a lighter meal.
It is important to note that King mackerel, from the Western Atlantic and the Gulf of Mexico, has a high mercury content.
Therefore, it's best to get mackerel from the Atlantic Ocean and regions near Alaska.
11. Soybean Oil (920 mg per 1 tbsp.)
Soybean oil is a type of vegetable oil that's derived from the seeds of the soybean plant.
Soybean oil contains a rich source of omega-3 fatty acids and provides an excellent source of vitamin K and vitamin E.
It is a versatile oil with a high smoke point and can be used in a variety of cooking methods, including frying, roasting, and baking.
12. Oysters (670 mg per 3 oz. serving)
Oysters are a type of popular shellfish that have an impressive nutritional profile.
Oysters contain beneficial omega-3s and are an excellent source of zinc, vitamin B12, and copper.
Oysters can be eaten fresh with a squeeze of lemon or cooked and added to pasta, risotto, or stuffing.
Mercury in Fish
There are some types of fish that may contain high levels of mercury, PCBs (polychlorinated biphenyls), and other environmental contaminants.
Ingesting too much mercury can be harmful, particularly for children and pregnant women.
The most commonly eaten fish or shellfish that are low in mercury are:
Shrimp
Canned light tuna
Salmon
Pollock
Catfish
Avoid eating shark, swordfish, king mackerel, or tilefish, as they contain the highest levels of mercury.
Tips to Getting Started
Food sources of omega-3 fatty acids include fish and seafood, nuts and seeds, and various plant oils. Omega-3s can also be added to some fortified foods, including eggs, yogurt, milk, soy drinks, juices, and infant formulas. When seeking foods fortified with omega-3s, keep in mind that these foods generally contain scarce amounts.
One of the best ways to increase your intake of omega-3s is to eat fatty fish (salmon, mackerel, herring) at least twice per week.
Adding other plant sources throughout your week is helpful as well. Try using flaxseed or soybean oil, and add flaxseeds, chia seeds, walnuts, or hemp seeds to your yogurt or oatmeal.
If you're interested in taking an omega-3 supplement, speak with your healthcare provider first. Omega-3 supplementation can be contraindicated in people with compromised immune systems, those taking antiplatelet drugs, and people taking medication for high blood pressure.
When choosing a supplement, confirm that it includes both EPA and DHA and look for certifications from independent third-party testing organizations, such as NSF (National Sanitation Foundation). This will ensure that the product is high-quality and free of various contaminants.
Thanks for your feedback!
In a few words, please tell us how this article helped you today.
Please let us know how we can improve this article by selecting your concern below.
Thank You! We appreciate your feedback.
*
Please select at least one topic:
Please Note: We cannot provide medical advice. This feedback will help us continue improving your user experience on WellnessVerge.
Please Note: We cannot provide medical advice. This feedback will help us continue improving your user experience on WellnessVerge.