Why You Can Trust Us
Every article and review on WellnessVerge is thoroughly researched and fact-checked by licensed health professionals. Our editorial team is made up of registered dietitians and medical doctors.
Every piece of content is also medically reviewed to ensure accuracy and alignment with sound scientific evidence and medical consensus. We only use peer-reviewed journals and reputable medical sources to form our conclusions and recommendations.
We operate with total editorial independence, and our editorial policies ensure that your well-being comes first. Based on our rigorous research, we only recommend products that are worth considering. We always disclose any ads or partnerships with brands featured on our site.
Viome Review: Are the Tests and Supplements Worth It?
Viome is a supplement subscription company that utilizes in-depth genetic testing to provide supplements tailored to gene expression. This is a costly subscription service without support from healthcare professionals that leaves you wanting more.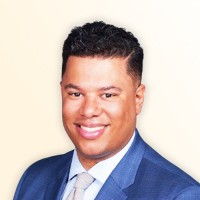 Medically Reviewed by
Anthony Dugarte, MD
Medical Reviewer
Anthony Dugarte, M.D., C.S.C.S. is a health and wellness writer and medical content reviewer. In addition to dedicating the last 8 years to medical research, Dr. Dugarte also has more than a decade of experience in strength and conditioning, nutrition, and rehabilitative exercise, as well as authoring and reviewing health and wellness-related content.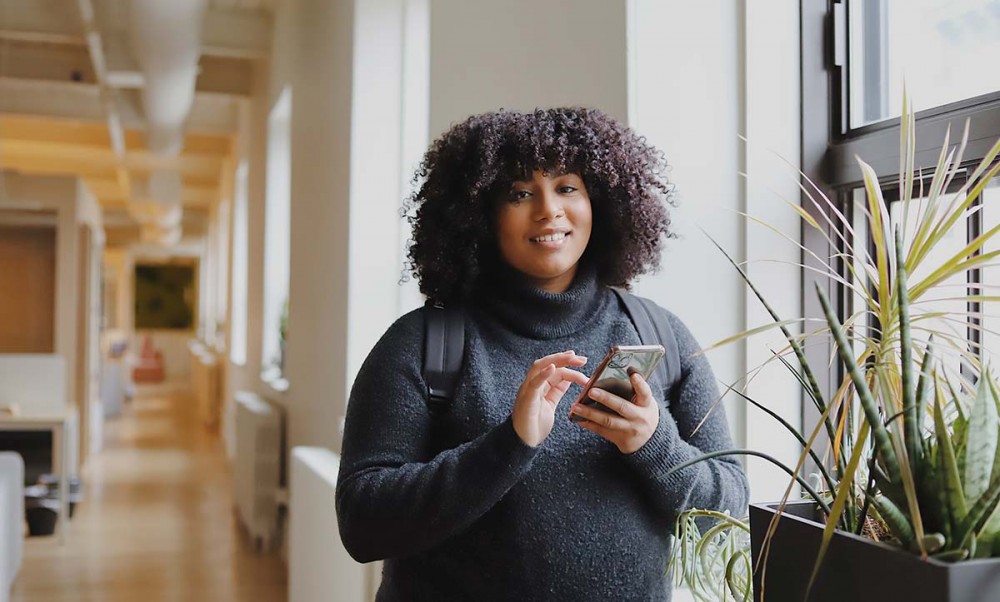 Pros

Utilizes in-depth RNA sequencing to provide personalized recommendations
Has research institute that regularly conducts clinical trials for disease risk and effectiveness of product
Offers phone app with detailed description of results and AI-generated nutrition recommendations

Cons

Monthly cost of tests and supplements is high compared to other brands offering nutritional genetic testing
Taking 8 supplements daily could be cumbersome to some people
No support from physician or dietitian to counsel on potential lifestyle changes made as a result of testing
How Viome Works
Viome is a brand that utilizes gene expression analysis technology and artificial learning to provide individualized supplements, probiotics, prebiotics, and health insights to its consumers.
Its Science Advisory Board consists of experts in genetics and genomics science, medicine, gastroenterology, microbiome research, nutrition, computer science, neurodegenerative diseases, physiology, and psychiatry.
Viome offers two main tests, the Health Intelligence and the Gut Intelligence, to create your personal nutrition recommendations.
If you want to focus on your gut health only, the Gut Intelligence test contains a gut microbiome test that requires a stool sample that gets returned to Viome.
The gut microbiome testing done by Viome is called metatranscriptome sequencing, which identifies the genes of microbes present in the gut. (1)
This type of testing is highly sensitive and uses RNA to assess the types of active microbes within your gut.
The Health Intelligence test kit includes the gut microbiome test and a human gene expression test requiring a blood sample.
Viome uses this blood sample to assess multiple types of gene expression to evaluate your health.
The technique used by Viome has been clinically validated to be effective and safe during transport to their labs. (2)
Whole blood analysis allows for in-depth assessments of physiological age, immune function, disease characterization, lifestyle factors, nutrition, and more. (3)
Once all of your tests are done, your results and nutrition recommendations are downloaded to the Viome app.
Quality of Viome's Nutrition Recommendations
Viome uses genetic testing and artificial intelligence to create personalized supplements and food recommendations to improve health through genomics.
Nutritional genomics is a branch of science that studies the relationship between the human genome, nutrition, and health.
Genetic testing for nutrition is becoming more widespread as personalized nutrition is becoming more popular.
This type of testing can be effective in assessing risk for certain disorders (such as food intolerances or food sensitivities), metabolism, weight management, and vitamin and mineral requirements.
However, there are limitations to these tests. For example: (4)
Some DNA tests may not test for all relevant genes
A condition may be dependent on multiple genes
Lifestyle modifications for one gene may affect the expression of other genes (thus complicating future results and recommendations)
Viome does not offer any group or individual review with a physician or dietitian concerning testing results or nutrition recommendations.
Instead, recommendations are made using artificial learning engines that monitor links between genes, the microbiome, and nutrition.
When you receive your Health Intelligence or Gut Intelligence test results in the app, you can look at your calculated scores, how they were determined, and what they mean for your health.
The app also gives recommendations determined by your scores on foods to eat or avoid from a list of over 400 foods.
Something that I do appreciate about Viome is that they are actively involved with clinical research to continuously improve their nutrition algorithms and recommendations.
They are currently doing studies to determine the impact of nutritional changes made based on genetic testing.
Quality of Viome's Supplements
If you have the complete testing kit with the personalized supplement subscription, you will receive monthly supplies of your supplements.
The supplements consist of 8 capsules daily. These capsules are created from their 200-item ingredient list consisting of vitamins, minerals, amino acids, herbs, and food extracts.
Your daily Precision Probiotic + Prebiotic formula is customized from a selection of over 60 bacteria strains and a mix of probiotics.
According to Viome, they take care to ensure that their ingredients are of high quality. Their ingredients are tested both in-house and by third-party labs.
Viome's ingredients for supplements are non-GMO, vegetarian, free of the top major allergens, and without fillers.
Safety
Viome claims that its products are safe for people who take medications or are pregnant.
As a special note, Viome currently has a hold on offering the Precision Supplements Complete kit to their pregnant customers. They are developing a new product line to meet the unique needs of this population.
Testing results may be affected by certain treatments, supplements, and medications.
So Viome recommends waiting after taking antivirals/antifungals, antibiotics, colonoscopies, enemas/colonics, or short-term diets and supplements to optimize the accuracy of results.
While free of major allergens, it is possible that individuals may have reactions to or medication interactions with individual ingredients included in the supplement blends.
Currently, there aren't any studies that note any adverse effects from taking Viome's supplement blends.
Before taking any new supplement, it is best to speak with your physician to avoid any possible adverse effects.
Cost
If you only want to take a genetic test without receiving monthly supplements, Viome has an option for you.
A stand-alone Health Intelligence test normally costs $599, and the Gut Intelligence Test is $249 (though there are occasional product sales).
Viome offers two subscription plans for individualized supplements, depending on if you prefer to focus only on gut health versus total body health.
At the time of writing this review, Viome offered 50% off your first month of any plan.
The Precision Probiotics + Prebiotics with Viome's Gut Intelligence subscription costs $59.95/month.
This monthly subscription plan includes one Gut Intelligence test kit done annually, a 30-day supply of a customized probiotic and prebiotic delivered monthly, a personalized list of recommended foods to eat and avoid, and discounts on additional Viome tests.
The more comprehensive Precision Supplements Complete with Health Intelligence is a pricier monthly subscription, at $199/month.
This plan includes two Health Intelligence Tests per year (which includes the Gut Intelligence test) which provides over 30 health scores related to your total health, and a 30-day supply of supplements and probiotics delivered monthly.
If a Health Intelligence or Gut Intelligence is ordered, full refunds are only offered within 24 hours of purchase.
A refund requested after 24 hours but within 14 days of purchase will result in a partial refund if the testing sample has not been returned to Viome. (You will be charged a non-refundable $25 processing fee.)
Any refunds requested after 14 days of purchase will not be processed, so you have to be quick about your decision to commit or not commit to Viome.
Comparison to Alternatives
Viome isn't the only company that utilizes gene testing to provide individualized nutrition recommendations or supplements. However, it is more in-depth in its analysis compared to others.
To start, Viome utilizes whole blood and stool samples to obtain and analyze your genes down to the mRNA level.
Many other brands either ask for a saliva swab or may use data from previous DNA tests you may have taken.
Alternate brands also are limited in the genes that they assess. Some brands, like Orig3n, only offer genetic testing on certain vitamins and supplements and are unable to provide information on the microbiome.
Viome also takes care to do repeat gene analysis to update recommendations and assess changes in genetic expression.
Despite the advantages of what Viome can provide in its genetic testing, there are areas in which they are lacking.
Vitagene, another company that utilizes genetic testing, offers a lifestyle questionnaire to support genetic testing results and further refine nutrition recommendations, which Viome lacks.
Viome also does not have any support from medical professionals to help individuals integrate genetic testing results with lifestyle changes.
Genopalate is an example of a nutritional DNA analysis company that offers a group orientation with a registered dietitian to discuss results and offer tips for dietary changes, as well as a member's forum for peer and company support.
Viome is also significantly more expensive than many other genetic tests for personalized nutrition.
Other subscription brands that offer genetic testing may offer a stand-alone test between $70–250, with subscription services ranging between $50–100 per month for supplements.
The Bottom Line
Viome appears to be an in-depth and science-oriented company dedicated to advancing the science of nutritional genomics to improve health and individualize nutrition choices.
While the science is impressive, I feel like the reliance on AI to make nutrition recommendations is limited.
An algorithm may be able to tell you what may be optimal for your health based on genes, but it does not help with creating goals, teaching you how to integrate foods and change food habits, or fully help with health literacy.
Viome is also quite expensive for a monthly subscription service – up to $199/month.
For the same annual cost, an individual could consult with a registered dietitian for months and get in-depth, personalized nutrition recommendations, including goal setting and attention to your needs.
Your physician may also help guide you towards DNA testing that could be more effective for you. This may be a more cost-effective way to evaluate your overall health.
If you want to get DNA testing for your nutrition, I recommend finding a more cost-efficient brand that has more to offer and using the money you've saved on real nutrition counseling with a professional.
As with any new supplement, even if they are tailored to your genes, I recommend speaking with your physician before taking Viome's Precision Supplements Complete.
A Word from An RD
Genetic testing can be an interesting way to learn about your body and motivate you to do things to improve your health, but it doesn't provide a complete picture.
Eating only according to an algorithm could result in food restrictions that are not compatible with certain areas of your life.
Supplements may also help meet nutrition goals but cannot replace the benefits of having a varied and balanced diet to support your health.
Our food habits and needs encompass so much more than our genetics, and working with a professional can help you address your personal health goals.
A medical doctor or registered dietitian can help assess and address clinical issues and concerns regarding your nutrition and lifestyle goals to improve your health and wellbeing.
Thanks for your feedback!
In a few words, please tell us how this article helped you today.
Please let us know how we can improve this article by selecting your concern below.
Thank You! We appreciate your feedback.
*
Please select at least one topic:
Please Note: We cannot provide medical advice. This feedback will help us continue improving your user experience on WellnessVerge.
Please Note: We cannot provide medical advice. This feedback will help us continue improving your user experience on WellnessVerge.