WellnessVerge is reader-supported. We may earn a commission when you make a purchase through the links on this page. Learn more about our process here.
Why You Can Trust Us
Every article and review on WellnessVerge is thoroughly researched and fact-checked by licensed health professionals. Our editorial team is made up of registered dietitians and medical doctors.
Every piece of content is also medically reviewed to ensure accuracy and alignment with sound scientific evidence and medical consensus. We only use peer-reviewed journals and reputable medical sources to form our conclusions and recommendations.
We operate with total editorial independence, and our editorial policies ensure that your well-being comes first. Based on our rigorous research, we only recommend products that are worth considering. We always disclose any ads or partnerships with brands featured on our site.
Neuriva Review: A Brain Supplement That May Be Worth Trying
Neuriva is a brain performance supplement designed to support five factors of brain health: focus, memory, learning, accuracy, and concentration. There is quite a bit of research supporting the potential cognitive benefits of its two active ingredients – coffee cherry extract and phosphatidylserine.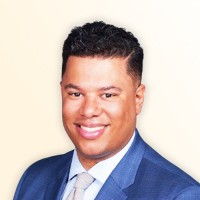 Medically Reviewed by
Anthony Dugarte, MD
Medical Reviewer
Anthony Dugarte, M.D., C.S.C.S. is a health and wellness writer and medical content reviewer. In addition to dedicating the last 8 years to medical research, Dr. Dugarte also has more than a decade of experience in strength and conditioning, nutrition, and rehabilitative exercise, as well as authoring and reviewing health and wellness-related content.

Pros

Strong evidence to back up product claims
No significant side effects to note
The formula is unique. No other similar formulas on the market.

Cons

Contains soy-based ingredients
It may negatively impact sleep for those sensitive to its ingredients
What Is Neuriva?
Neuriva is a brain health supplement by Schiff Vitamins. According to the manufacturer, Neuriva is clinically proven to improve neuron health, fuel memory, and increase learning ability.
Neuriva itself is offered in four different variations:
Neuriva Brain Performance (Original): Active ingredients are coffee cherry extract and phosphatidylserine.
Neuriva Plus: Active ingredients as in the Original plus vitamins B6, B12, and folic acid. The addition of B-vitamins adds a significant cost to the product.
Neuriva Brain Performance Gummies: Original in gummy form. Good for people who don't like swallowing pills.
Neuriva Brain Performance De-Stress: Coffee cherry extract, L-theanine, and French Melon concentrate. L-theanine is known to provide a calming effect, good for stress.
In this review, we will cover all the important factors to consider before buying this supplement.
How Neuriva Works
The manufacturer claims that the two active ingredients in Neuriva – cherry coffee extract and phosphatidylserine – target five indicators of brain performance. This includes helping improve focus, memory, learning, accuracy, and concentration.
The ingredients achieve this goal by increasing levels of brain-derived neurotrophic factor (BDNF). (1)
BDNF is a protein that improves communication between brain cells, enhancing brain performance.
Decreased levels of BDNF have been associated with poor learning ability and cognitive decline.
Due to its important role in helping maintain brain health, there is quite a bit of interest in BDNF in the scientific community. There have been over 6,000 papers published on this subject since 2014.
In the next section, we will explain if the two active ingredients in Neuriva are effective for increasing BDNF and if they can support cognitive function.
Does Neuriva Work? Evaluation of Ingredients
Neuriva is a simple product with only two active ingredients – cherry coffee extract and phosphatidylserine.
There are also several non-active ingredients in Neuriva. These include a variety of fibers, thickeners, and anti-caking agents.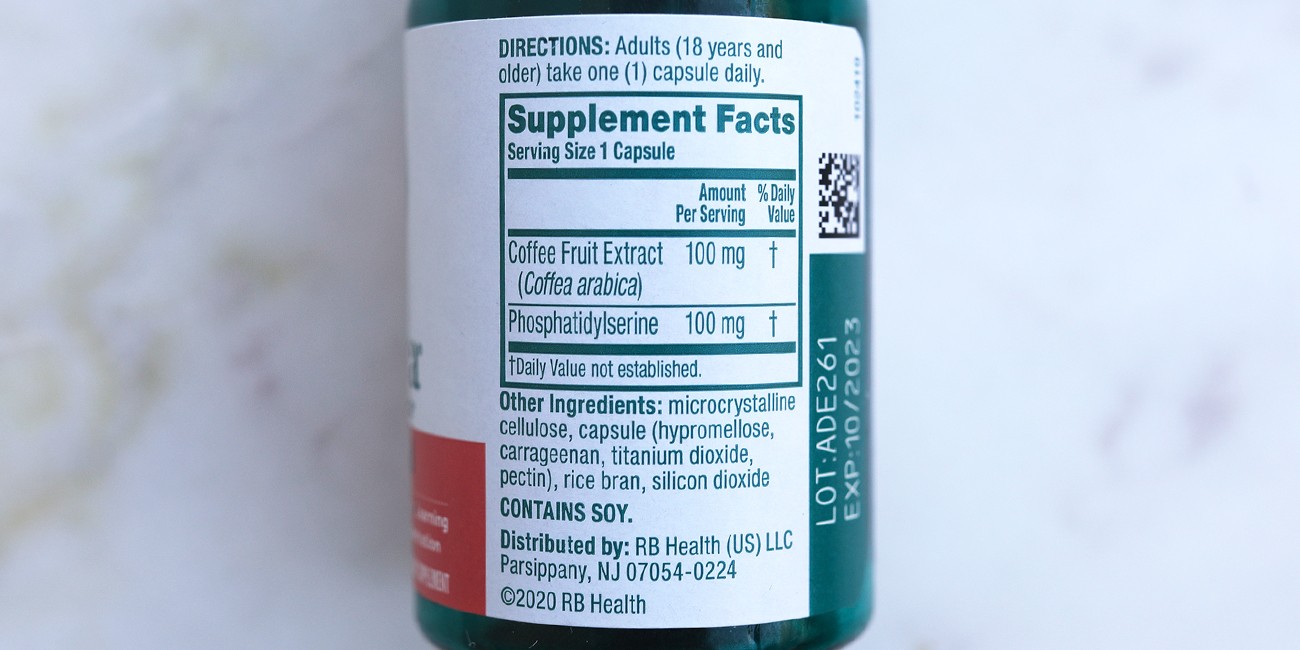 Neurofactor Coffee Cherry Extract, 100 mg
Coffee cherry extract is made from the red-colored fruit that wraps around the coffee bean. The extract, unlike coffee, does not contain any caffeine.
There are quite a few studies on the impact of coffee cherry extract and BDNF levels in the body. A 2013 study found that taking 100 mg of the extract regularly increased BDNF by 143%. (2)
Another 2013 study found that coffee cherry extract doubled BDNF concentrations compared to regular coffee or a placebo. (3)
A more recent 2019 study evaluated the impact of the coffee cherry extract on cognitive performance in 71 adults with mild cognitive decline. (4)
Subjects were given 100 mg of coffee extract or a placebo for 28 days. Those who received the coffee extract experienced significant improvements in reaction time and improved accuracy in tasks.
This suggests that using coffee extract may increase processing speed, attention, and focus in people with mild cognitive decline.
Although many of these are small studies, these are just a small sampling of the many randomized control trials that support the use of 100 mg per day of coffee cherry extract to improve BDNF and mental performance.
Overall, the cherry coffee extract in Neuriva has been fairly well studied and appears to increase BDNF. However, there isn't great support yet that increasing BDNF will make a significant impact on brain function.
Plant-Sourced Phosphatidylserine, 100 mg
Phosphatidylserine (PS) is found in cell membranes. It plays a role in communication between cells and apoptosis or cell death.
The active dosage used in most studies is between 100–300 mg/day.
A 2015 review of studies on PS and brain health found strong scientific evidence to suggest that it plays a role in cognitive activity, brain aging, and functional ability. (5)
One thing to note about the PS in Neuriva is that it is derived from soy. Most of the research has used PS derived from animal sources.
But the soy-derived may be just as effective. A 2008 comparison of bovine and soy-derived PS found them to be comparable. (6)
One 2010 study evaluated the use of soy-derived PS on memory function in the elderly and found that it did improve memory function. (7)
Support for Claimed Benefits
Below is our summary of the available evidence for the claimed benefits of Neuriva based on the available research:
Supports brain health

5

/5
Improves focus, memory, and learning

4

/5
Improves accuracy, and concentration

4

/5
Side Effects, Safety, and Dosage
Neuriva is meant to be taken once a day at bedtime. The serving size is 1 capsule. The dosages of the active ingredients seem to be supported by the current research.
Neuriva is safe for most adults and women who are not pregnant or breastfeeding. There are no known side effects of Neuriva.
According to the manufacturer, Neuriva is GMO-Free, gluten-free, decaffeinated, and vegetarian.
Note that the PS is made from soy, so it might need to be avoided by those with a soy allergy.
In addition, some people may experience insomnia or upset stomach with PS. If this is the case, you might want to take Neurvia in the morning instead of at night. (5)
You should always speak to your doctor before taking any dietary supplement.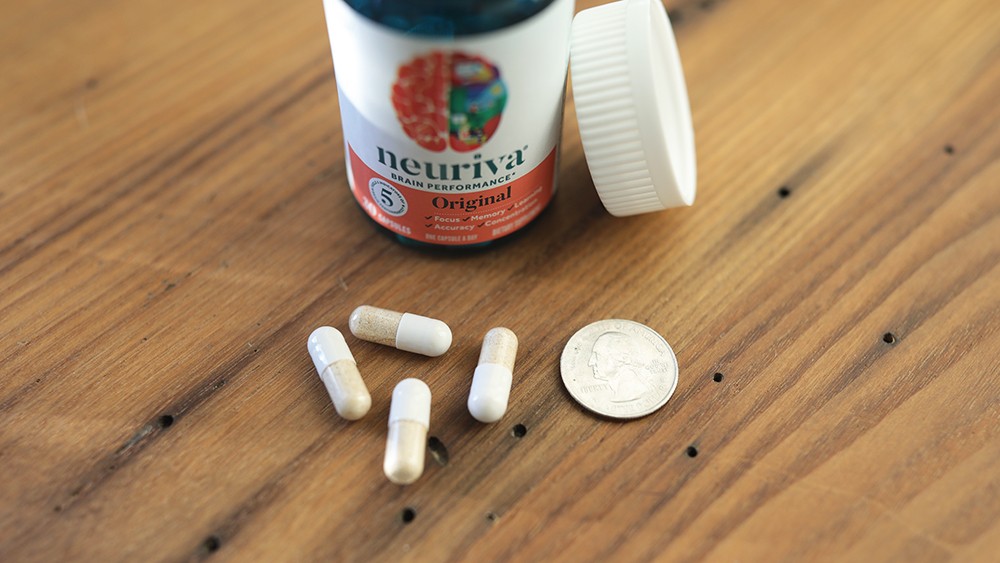 Cost and Where to Buy
There are four different versions of Neuriva sold on the brand's website, Amazon, and most popular retailers like Walgreens or Target.
When buying from the Schiff website, the price per bottle is:
Neuriva Original: $32.99
Neuriva Plus: $49.49
Neuriva Gummies: $24.99
Neuriva De-Stress: $29.99
The product is slightly less expensive on Amazon.
Schiff also has a rewards program where you can get a discount if you sign up for a membership.
The price of Neuriva is about average for products that contain PS or coffee cherry extract. Most cost around $30–$40 for a one-month supply.
Neuriva vs. Prevagen
Neuriva and Prevagen are two popular brain health supplements with quite different ingredients:
| | Neuriva | Prevagen |
| --- | --- | --- |
| Our Rating | 4.3 | 2.7 |
| Active Ingredients | Coffee cherry extract and phosphatidylserine | Apoaequorin, Vitamin D3 |
| Other Ingredients | Rice bran, capsule (hypromellose, carrageenan, titanium dioxide, pectin), microcrystalline cellulose, silicon dioxide | Microcrystalline cellulose, vegetable capsule, maltodextrin; 2% or less of casein peptones, lactose, magnesium stearate, modified corn starch, salt, soy peptones, sugar |
| Cost | About $1.10 per serving | About $1.33 per serving |
| Dose | 1 capsule per day, taken at bedtime | 1 capsule per day, taken with or without food |
| Claimed Benefits | Supports brain function; improves focus, memory, learning, accuracy, and concentration | Supports brain function, sharper mind, clearer thinking |
| Other Forms | Plus Formula, De-Stress Formula, Gummies | Extra Strength, Professional Formula, Chewables |
Based on our research, we recommend Neuriva over Prevagen. Read our detailed analysis to learn why.
Alternative Popular Memory and Brain Support Supplements
The Bottom Line
If you are concerned about your memory or concentration abilities, Neuriva may be worth trying.
The claims made by Schiff about the active ingredients in Neuriva seem to be well-documented with few side effects.
There are many PS and coffee cherry extract nootropics available on the market, but none that combine the two ingredients. If you are interested in both of these ingredients, you could take two separate supplements, but Neuriva is likely your best bet.
Schiff also offers a Neuriva Brain Gym app that you can access with a purchase of the product. This is a valuable add-on to using the product.
Using Neuriva in combination with other lifestyle changes and their Brain Gym app exercises may help improve your working memory and focus.
Additional Things You Can Try to Support Your Brain Health
When trying to improve and maintain brain health and cognitive function, it is important to realize that the brain is impacted by stress, diet, exercise, and how often you "exercise" your brain.
Brain health activities, like puzzles, learning a new skill, or playing a musical instrument, can help you stay sharp.
Thanks for your feedback!
In a few words, please tell us how this article helped you today.
Please let us know how we can improve this article by selecting your concern below.
Thank You! We appreciate your feedback.
*
Please select at least one topic:
Please Note: We cannot provide medical advice. This feedback will help us continue improving your user experience on WellnessVerge.
Please Note: We cannot provide medical advice. This feedback will help us continue improving your user experience on WellnessVerge.
At WellnessVerge, we only use reputable sources, including peer-reviewed medical journals and well-respected academic institutions.