Why You Can Trust Us
Every article and review on WellnessVerge is thoroughly researched and fact-checked by licensed health professionals. Our editorial team is made up of registered dietitians and medical doctors.
Every piece of content is also medically reviewed to ensure accuracy and alignment with sound scientific evidence and medical consensus. We only use peer-reviewed journals and reputable medical sources to form our conclusions and recommendations.
We operate with total editorial independence, and our editorial policies ensure that your well-being comes first. Based on our rigorous research, we only recommend products that are worth considering. We always disclose any ads or partnerships with brands featured on our site.
Nuun Electrolyte Tablets Review: A Dietitian's Expert Take
Nuun is a line of electrolyte supplements that is claimed to be more hydrating than water alone, designed to support exercise performance, recovery, immunity, and more. Nuun products may help support fluid and electrolyte levels in certain conditions.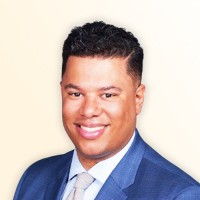 Medically Reviewed by
Anthony Dugarte, MD
Medical Reviewer
Anthony Dugarte, M.D., C.S.C.S. is a health and wellness writer and medical content reviewer. In addition to dedicating the last 8 years to medical research, Dr. Dugarte also has more than a decade of experience in strength and conditioning, nutrition, and rehabilitative exercise, as well as authoring and reviewing health and wellness-related content.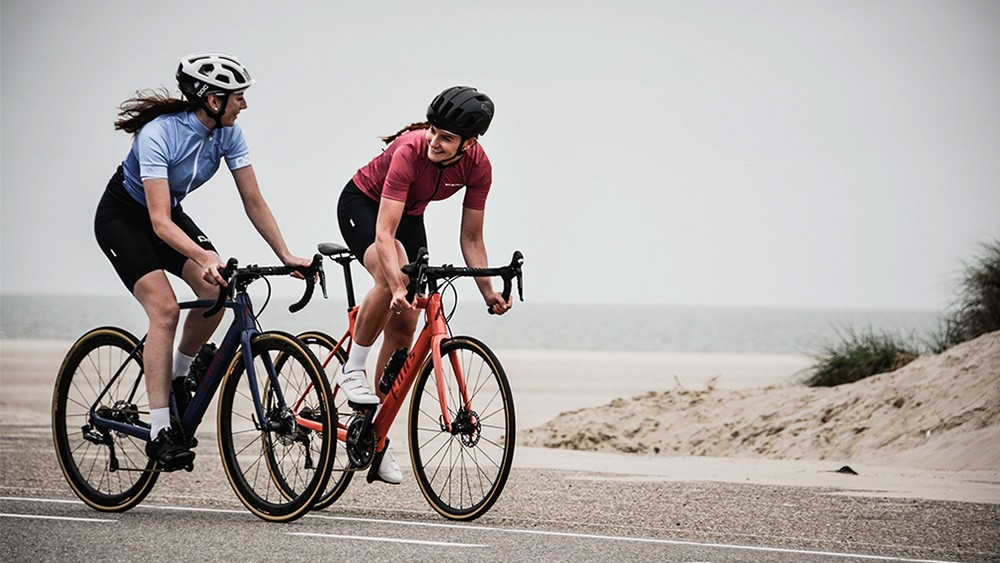 Pros

May support fluid and electrolyte balance during prolonged exercise or high heat conditions
Affordable and accessible at major retailers
Wide range of flavors and blends
Convenient packaging
120-day return/refund policy

Cons

Tablets take several minutes to dissolve in water
Performance and instant formulas are pricey
Some Nuun products contain high amounts of sodium
What Is Nuun?
Nuun has a full line of flavored electrolyte supplements designed to support hydration and replenish electrolytes.
Most of the products contain some combination of sodium, magnesium, calcium, chloride, and potassium.
The products do not contain as much added sugar as traditional sports drinks and are free from artificial ingredients.
Nuun tablets are added to water to create a lightly fizzed electrolyte drink. Nuun offers a variety of hydration tablets with additional ingredients to support rest, immunity, and energy.
Nuun also offers powdered products formulated for performance before, during, and after exercise, as well as a powdered rapid hydration formula.
There is also a "Hydration Helper Quiz" on the Nuun website to help you determine which product fits your needs.
The questions are simple, and the entire quiz takes less than a minute to complete. If you're having trouble navigating the Nuun product line, completing the quiz may help you identify your primary hydration goals and narrow down the product choices.
Evaluation of Ingredients
Each Nuun product contains an electrolyte blend of calcium, magnesium, chloride, sodium, and potassium.
Electrolytes help the body maintain fluid balance and play a role in muscle and nerve function. (1)
Fluids and electrolytes are lost through sweating during prolonged exercise and extremely hot and humid temperatures.
If fluid and electrolytes are not replenished through food and drink, this can lead to dehydration and impaired exercise performance.
Sodium replenishment is particularly important for preventing muscle cramps during exercise lasting longer than 30 minutes. (2)
A 2020 study funded by Nuun found participants had less urine output after drinking water with Nuun tablets versus water alone. (3)
These results suggest the electrolytes in Nuun improve fluid balance better than plain water. However, the study was small and is subject to bias.
Below, I've listed the number of electrolytes in a serving of each product. It's important to note that there is no recommendation for electrolyte replenishment since the amount of electrolytes lost varies by individual and the type of physical activity. (4)
I've also broken down additional ingredients and listed their main purpose for being included in the formulation.
Additional ingredients for flavor and color found in Nuun products may include cane sugar, dextrose, citric acid, natural flavors, malic acid, stevia leaf extract, grape juice concentrate, organic tapioca syrup solids, avocado oil, beet powder color, and riboflavin.
Nuun Sport
One tablet of Nuun Sport contains 15 calories, 1 gram of sugar in the form of dextrose, and the following ingredients:
Calcium: 13 mg
Magnesium: 25 mg
Chloride: 40 mg
Sodium: 300 mg
Potassium: 150 mg
Nuun Vitamins
One tablet of Nuun Vitamins contains 10 calories, 2 grams of sugar, and the following ingredients:
Calcium: 15 mg
Magnesium: 15 mg
Chloride: 75 mg
Sodium: 100 mg
Potassium:150 mg
Vitamin A: 112.5 mcg
Vitamin C: 10 mg
Vitamin D: 5 mcg
Vitamin E: 2 mg
Vitamin B6: 0.25 mg
Folic Acid: 136 mcg DFE
Nuun claims Vitamins A, C, D, E, B6, and folic acid have been included since most people don't get enough of these micronutrients. However, these vitamins are easily obtained through food.
Nuun Immunity
One tablet of Nuun Immunity contains 15 calories, 2 grams of sugar, and the following ingredients:
Calcium: 15 mg
Magnesium: 15 mg
Chloride: 40 mg
Sodium: 100 mg
Potassium: 150 mg
Vitamin A: 450 mcg
Vitamin C: 200 mg
Vitamin D: 10 mcg
Vitamin E: 3 mg
Zinc: 5 mg
Selenium: 20 mcg
Proprietary Herbal Blend (elderberry extract, organic ginger powder, organic turmeric, echinacea): 125 mg
Vitamins A, C, D, E, zinc, and selenium provide antioxidant support and may boost immune system function. In addition, Elderberry, ginger, turmeric, and echinacea act as antioxidants.
Nuun Energy
One tablet of Nuun Energy contains 15 calories, 2 grams of sugar, and the following ingredients:
Calcium: 15 mg
Magnesium: 15 mg
Chloride: 40 mg
Sodium: 100 mg
Potassium: 200 mg
Vitamin B6: 2.55 mg
Vitamin B12: 10 mcg
Pantothenic Acid: 7.5 mg
Organic Green Tea Extract (80 milligrams of caffeine): 82 mg
Organic Ginseng Extract: 20 mg
Nuun Rest
One tablet of Nuun Rest contains 10 calories, 1 gram of sugar, and the following ingredients:
Sodium: 100 mg
Potassium: 100 mg
Magnesium: 300 mg
Tart Cherry Powder Extract: amount not specified
Magnesium and tart cherry powder may help muscles relax and recover from exercise. (5)
Tart cherry juice has been found to boost levels of the sleep hormone melatonin, but it's unknown if the powdered form provides the same benefit. (6)
Magnesium also plays a role in regulating melatonin. (7)
Nuun Prime
One serving of Nuun Prime contains 35 calories, 4 grams of sugar, 2 grams of protein, and the following ingredients:
Calcium: 20 mg
Magnesium: 40 mg
Chloride: 154 mg
Sodium: 500 mg
Potassium: 175 mg
Branched-Chain Amino Acid Blend (L-leucine, L-isoleucine, L-valine): 1.5 g
Organic Ginseng Powder: 20 mg
Branched-chain amino acids are typically found in workout supplements to support recovery and prevent muscle fatigue and soreness.
A 2016 meta-analysis concluded there isn't enough evidence to support claims of using ginseng for enhanced energy and athletic performance. (8)
Nuun Endurance
One serving of Nuun Prime contains 60 calories, 15 grams of sugar, and the following ingredients:
Sodium: 380 mg
Calcium: 15 mg
Potassium: 200 mg
Magnesium: 20 mg
Chloride: 80 mg
Nuun Recovery
One serving of Nuun Recovery contains 50 calories, 4 grams of sugar, 6 grams of protein, and the following ingredients:
Chloride: 154 mg
Sodium: 250 mg
Potassium: 500 mg
Branched Chain Amino Acid Blend (L-Leucine, L-Isoleucine, L-Valine): 5 g
L-Glutamine: 1 g
A 2019 meta-analysis concluded that branched-chain amino acid supplementation reduces muscle soreness following exercise. (9)
Nuun Instant Rapid Hydration
One serving of Nuun Instant Rapid Hydration contains 25 calories, 5 grams of sugar, and the following ingredients:
Sodium: 520 mg
Calcium: 20 mg
Potassium: 385 mg
Vitamin C: 90 mg
Vitamin B12: 2.4 mcg
Magnesium: 8 mg
Chloride: 250 mg
Nuun Immunity3
One serving of Nuun Immunity3 contains 30 calories, 6 grams of sugar, and the following ingredients:
Vitamin A: 900 mcg
Vitamin C: 700 mg
Vitamin D: 30 mcg
Vitamin E: 15 mg
Vitamin B12: 10 mcg
Calcium: 15 mg
Magnesium: 15 mg
Zinc: 11 mg
Selenium: 55 mcg
Chloride: 200 mg
Sodium: 385 mg
Potassium: 285 mg
Prebiotic Blend: (inulin, guar gum, 1000 mg; elderberry juice concentrate, 175 mg)
Immunity3 contains the same blend of vitamins as the Nuun Immunity tablets.
The prebiotic blend supports the gut microbiome, which plays a role in immune system function.
Support for Claimed Benefits
Below is our summary of the available evidence for the claimed benefits of Nuun Hydration Products based on the available research:
Supports hydration

3

/5
Replenishes minerals

3

/5
Supports muscle function and relaxation (Nuun Rest, Nuun Prime, Nuun Endurance, Nuun Recover)

3

/5
Supports immune system function (Nuun Immunity, Nuun Immunity3)

3

/5
There is evidence that consuming electrolytes can support hydration and replenish minerals lost through sweat.
However, how much fluid and electrolytes you need can differ from person to person, depending on body composition, as well as intensity and duration of exercise.
Since hydration and electrolyte needs vary so much, it is difficult to evaluate if the dose and ingredients in Nuun products meet the needs of each individual.
Side Effects, Safety, and Dosage
One Nuun hydration tablet or single-serving sachet of powdered Nuun is considered one serving.
Other than serving size, there isn't much guidance in the way of the recommended dosage.
On the Nuun FAQ page, the manufacturer claims most people use 1–4 tablets per day and recommends not exceeding 6 tablets in a single day.
The amount of Nuun you take in a day depends on which product you're using.
For example, if you're physically active throughout the day, you may drink several servings of water with Nuun Sport tablets added.
If you're using the Nuun Prime, Endurance, or Recover formulas, you'd likely only use them once per day: before, during, and after working out.
Nuun products seem safe for most healthy individuals to use without concern for serious side effects.
The products are free from major allergens and certified gluten-free, vegan, non-GMO, kosher, and banned substance tested approved by LGC Science.
Electrolyte ingredients and water-soluble vitamins will be excreted through urine if your body can not use them or you consume too much. (10)
Nuun Energy tablets contain 80 milligrams of caffeine per tablet. For reference, an 8-ounce cup of coffee contains approximately 95 milligrams of caffeine.
If you consume several energy tablets in a day, you could be consuming too much caffeine, especially if you drink other caffeinated beverages like coffee or tea.
Signs of excessive caffeine intake include jitters, migraines, anxiety, and insomnia. Caffeine-sensitive individuals should avoid Nuun Energy. (11)
Some of the Nuun products contain high amounts of sodium. For example, Nuun Sport contains 300 milligrams per serving, and Nuun Prime contains 500 milligrams per serving.
The recommended daily value for sodium is less than 2,300 milligrams per day. (12)
These products should be avoided by individuals with a chronic disease that requires sodium restriction, such as high blood pressure or chronic kidney disease. (13, 14)
Nuun is intended to enhance hydration status, but it's important to recognize signs of dehydration which can include excessive thirst, fatigue, dry skin, headaches, dizziness, and decreased urination. (15)
If you're experiencing these, you should see your doctor to rule out the underlying causes of dehydration.
Summary:
Nuun products are unlikely to cause serious side effects or safety concerns in healthy individuals, except for caffeine-containing products and those higher in sodium.
Cost and Where to Buy
According to the brand's website, Nuun products are currently sold in over 30 countries.
They are available in over 5,000 retail locations in the United States, including Target, Whole Foods, Amazon, and Walgreens.
Nuun hydration tablets cost $7 or $8 per tube, depending on the variety. Each tube contains 10 tablets which comes out to $0.70 or $0.80 per serving.
Powdered Nuun products cost more. The Rapid Results line costs $15.99 for 8 hydration sachets and $19.99 for 8 sachets of hydration plus immunity support.
The "Peak Performance" products (Prime, Endurance, and Recover) are available in single-serving sachets or canisters.
The price varies depending on the product, but it's more cost-effective per serving to purchase the canisters over sachets.
The Nuun website has a subscription option for some of the products that will save you 15%.
They also have a loyalty club where you can earn points for purchases to redeem for additional savings.
A 120-day satisfaction guarantee backs all Nuun products purchased directly from the manufacturer or an authorized retailer.
Full details on how to request a refund or replacement product, plus contact information, are available on the Nuun website.
Summary:
Nuun is accessible at many national retailers. The hydration tablets are affordably priced per serving, while the performance and rapid results products are somewhat pricey.
How Nuun Compares to Alternatives
Most traditional ready-to-drink electrolyte replacement beverages, like Gatorade or Powerade, contain more added sugar than Nuun.
Nuun also has fewer calories than sports drinks and is free from artificial dyes.
Sweetened beverages may not be a good choice for individuals with type 2 diabetes, those actively trying to lose weight, or anyone who prefers to minimize their intake of added or refined sugar, so Nuun may be a good alternative.
Liquid IV makes another best-selling powdered hydration supplement that is added to water.
Like Nuun, it's available in several flavors and blends to support energy, sleep, and immunity.
A 16-serving bag of Liquid IV Hydration Multiplier retails for $24.47 or $1.53 per serving, which is more expensive than Nuun hydration tablets, which are typically less than $1 per serving.
Summary:
Nuun products are more affordably priced than other hydration supplements. In addition, Nuun tablets may be a better choice than traditional sports drinks for some individuals.
Frequently Asked Questions About Nuun
When should you drink Nuun?
You can drink Nuun any time of day. Some of the Nuun products are designed for particular times. For example, Nuun Rest should be consumed before bedtime. Nuun Prime, Endurance, and Recovery products are recommended before, during, and after exercise, respectively.
How long does it take for a Nuun tablet to dissolve?
Nuun tablets take a couple of minutes to dissolve fully. In my experience, breaking the tablets in half or quarters can help speed up the process.
Can I eat a Nuun tablet?
According to Nuun's Twitter, the tablets can be chewed and swallowed. However, the tablets are on the hard side and designed to add flavor to water, so I wouldn't recommend eating them.
Does Nuun give you energy?
Some Nuun products contain caffeine, so they'll likely provide an energy boost. Drinking more water, with or without Nuun, may also help you feel more energized.
Do all Nuun products contain caffeine?
No. Nuun Energy contains caffeine. Nuun Sport, Nuun Prime, and Nuun Endurance are available with or without caffeine.
Does Nuun Sport contain caffeine?
Nuun Sport is available in several flavors with or without caffeine. The caffeinated formula is clearly labeled "+ Caffeine" on the packaging.
How much caffeine does Nuun contain?
Nuun Energy contains 80 mg of caffeine per serving, which is comparable to an 8-ounce cup of coffee. Nuun Sport + Caffeine contains 40 mg of caffeine per serving. Nuun Prime + Caffeine contains 150 mg of caffeine per serving. Nuun Endurance + caffeine contains 25 mg of caffeine per serving.
Which is better: Nuun or Gatorade?
Traditional Gatorade contains a lot of sugar, but they also make low sugar and zero sugar varieties. Nuun products have less sugar and are not made with artificial sweeteners and dyes. In my opinion, Nuun is a better choice.
Is it safe to drink Nuun daily?
Yes, most Nuun products are safe to consume daily. Some individuals should exercise caution with Nuun products that contain caffeine or have high amounts of sodium per serving.
Can you drink too much Nuun?
Nuun recommends not drinking more than six hydration tablets per day. Most of the ingredients in Nuun products are water-soluble, so if you drink more than you need, your body will excrete the extra in urine. Caffeinated Nuun products should be used with caution, as they are more likely to cause stimulant-related side effects.
Does Nuun help with hangovers?
Some people claim hydration supplements like Nuun help alleviate hangover symptoms after consuming alcohol. There is no evidence that Nuun or any other supplement can reduce a hangover.
Does Nuun help with weight loss?
Nuun is not designed to help with weight loss. However, Nuun may indirectly support weight loss efforts if it helps you increase your water intake. Improved hydration has been linked to enhanced weight loss.
The Bottom Line
Nuun products contain common electrolytes lost in sweat and may encourage increased water consumption.
Runners, hikers, and regular gym-goers may benefit from consuming a Nuun product during activity.
Although popular, electrolyte supplements like Nuun aren't really necessary unless you're regularly exercising for long durations or active in hot and humid conditions.
Most of the ingredients in Nuun products are water-soluble, so if your body doesn't need them, they'll be excreted in urine—and you'll have wasted your money.
If you're experiencing symptoms of dehydration or not sure if you're drinking enough fluids, check in with your healthcare provider.
They can advise you whether an electrolyte beverage like Nuun is safe and beneficial for your lifestyle.
A Word from Our RD
Staying hydrated is important for overall health, but you don't need a hydration supplement to help you do so.
Most people simply need to increase their water intake, and electrolyte needs are easily met through food.
The general recommendation is to drink eight 8-ounce cups of water daily. However, your exact requirement may vary depending on activity level, geographic region, season, age, health status, and other factors.
Adding fruit or fresh herbs can make plain water more enjoyable. In addition, using a water bottle that has capacity markings can help you keep track of how much you're drinking in a day.
Personally, my thirst increased greatly after having a baby and while breastfeeding. I added Nuun Sport to my water during my postpartum recovery period.
While I enjoyed the convenience factor and the extra flavor, I didn't notice much difference in how I felt compared to drinking plain water.
A flavored hydration supplement like Nuun can also make water more appealing for individuals who don't care for the taste of plain water.
If adding some flavor and effervescence to water helps you drink more water over sweetened beverages, like soda or iced tea, I definitely recommend giving Nuun a try.
I also like Nuun for electrolyte replenishment during more vigorous activity and hot weather.
Thanks for your feedback!
In a few words, please tell us how this article helped you today.
Please let us know how we can improve this article by selecting your concern below.
Thank You! We appreciate your feedback.
*
Please select at least one topic:
Please Note: We cannot provide medical advice. This feedback will help us continue improving your user experience on WellnessVerge.
Please Note: We cannot provide medical advice. This feedback will help us continue improving your user experience on WellnessVerge.
At WellnessVerge, we only use reputable sources, including peer-reviewed medical journals and well-respected academic institutions.