Why You Can Trust Us
Every article and review on WellnessVerge is thoroughly researched and fact-checked by licensed health professionals. Our editorial team is made up of registered dietitians and medical doctors.
Every piece of content is also medically reviewed to ensure accuracy and alignment with sound scientific evidence and medical consensus. We only use peer-reviewed journals and reputable medical sources to form our conclusions and recommendations.
We operate with total editorial independence, and our editorial policies ensure that your well-being comes first. Based on our rigorous research, we only recommend products that are worth considering. We always disclose any ads or partnerships with brands featured on our site.
The 8 Best Electrolyte Drinks, According to a Dietitian
Electrolyte drinks are helpful in some situations, like during or after exercising, when in the heat, or when recovering from a stomach bug. However, some brands of pre-made electrolyte solutions are high in sugar, artificial sweeteners, or chemicals, making their nutritional profile more similar to a soft drink than a health product.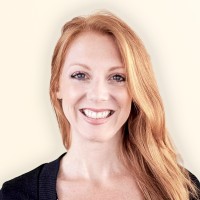 Medically Reviewed by
Natalie Olsen, MS, RDN, LD, ACSM-EP
Registered Dietitian, Certified Exercise Physiologist
Natalie is a registered dietitian, functional medicine practitioner and certified exercise physiologist with over 15 years experience in the health and wellness industry and holds a Master's degree in Human Nutrition and Functional Medicine through a collaborative program provided by the University of Western States and the Institute of Functional Medicine.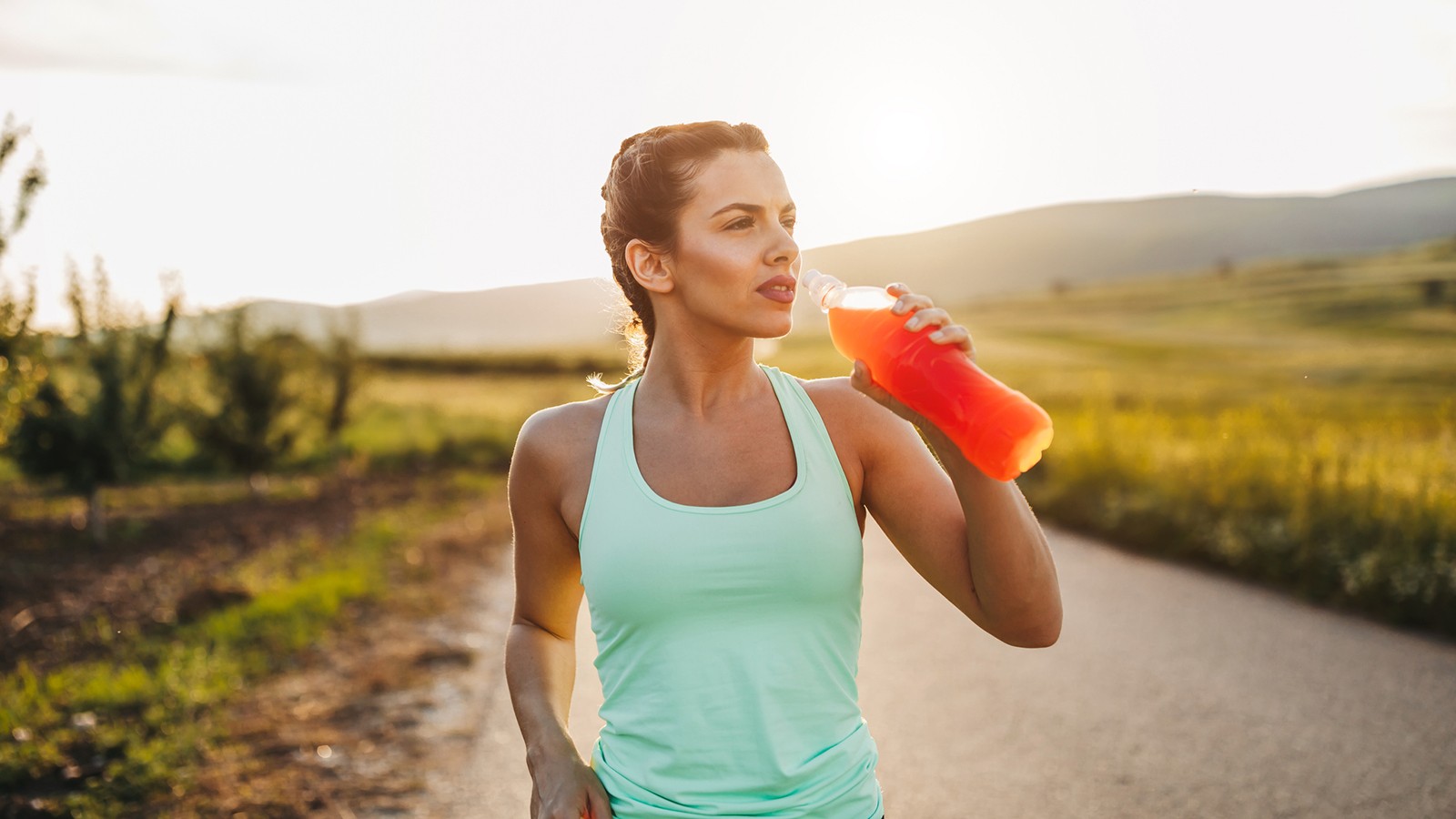 Electrolyte drinks, also known as oral rehydration solutions, are essential for optimal functioning. They influence nerves, muscles, and hydration levels.
Having an electrolyte imbalance can disrupt normal bodily functions and, in severe cases, can be life-threatening.
Electrolytes include sodium, potassium, chloride, magnesium, calcium, phosphate, and bicarbonates. (1)
Some brands also include added vitamins, probiotics, caffeine, or other additives to promote immune health or enhance sports performance.
Potassium and sodium help move water and nutrients from your bloodstream and into your cells. They have an electrical charge to ensure that your nervous system, muscles, and brain function properly. (2)
Plain water is usually sufficient to keep you hydrated, so long as you drink enough of it. But when you need a little extra boost of hydration, here are eight electrolyte drinks you may want to try.
1. Homemade Smoothies
Making your own electrolyte drink in the blender allows you to add quality ingredients that suit your taste preferences.
For example, you could experiment with savory tomato-based recipes or refreshing fruit and yogurt smoothies.
The primary electrolytes to include are potassium and sodium to optimize hydration. (3)
Fortunately, most fruits and vegetables naturally provide plenty of potassium.
Examples of high-potassium fruits and veggies include:
Apricot
Avocado
Banana
Cantaloupe
Kiwi
Mango
Orange juice
Papaya
Prunes and raisins
Raw spinach
Tomato
However, if you're only blending fruit and water, you'll miss out on sodium.
Sodium is an essential electrolyte, especially if you've been sweating excessively or are recovering from a bout of vomiting and diarrhea. (4)
Adding a dash of table salt or a spoonful of salted peanut butter or almond butter is an easy way to boost your smoothie's sodium and chloride content.
For example, try adding the following to a blender for an electrolyte boost:
½ cup mangos
Handful of raw spinach
5 ounces of unsweetened yogurt
1 banana
1 Tbsp of salted nut butter
Put It Into Action
Soymilk, yogurt, and flaxseeds are other ingredients you can use in your smoothie recipe that provide potassium and other health benefits. (5)
Frozen fruits and vegetables give smoothies an extra icy consistency without watering them down.
For easy clean-up, rinse and wash your blender immediately after using it. Taking an extra minute to do this right away will save you time trying to clean your blender later.
Related: The Healthiest Fruits and Vegetables
2. Chocolate Milk
Chocolate milk may seem a little too rich when you have stomach trouble. But it can be surprisingly beneficial as a tasty post-workout replenisher.
In addition to electrolytes, chocolate milk has sugar and protein, which help enhance the cellular absorption of fluids. (4)
That means the volume of liquid you drink is quickly put to good use by your body rather than getting filtered out in the urine.
Furthermore, the protein and carbohydrates in chocolate milk support muscle recovery after resistance training, giving your body the fuel needed to level up your fitness game. (6, 7)
Chocolate lovers will be glad to hear about beneficial compounds in cocoa, called flavanols, that may reduce inflammation and oxidative damage after exercise.
Although more research is needed, it's possible that chocolate may have a role in muscle healing and exercise performance. (8)
Put It Into Action
Choose low-fat milk options to avoid extra saturated fat in whole milk dairy products.
The amount of carbohydrates (sugar) needed after a workout will vary based on duration and intensity. Chocolate milk will provide extra carbohydrates that can help fuel a longer or more intense workout.
However, be mindful of your total added sugar intake, as too much can cause more harm than good.
3. Gatorade
Gatorade is a longstanding leader in the hydration industry.
Research performed on the Florida Gators football team in 1965 that led to the development of Gatorade made significant contributions to what scientists now know about oral rehydration. (9)
Today, Gatorade makes various products. Perhaps one of the best for general rehydration is the Thirst Quencher. Per serving, you'll get:
Carbohydrates: 21 g
Potassium: 50 mg
Sodium: 150 mg
The Thirst Quencher is available in 38-milliliter pods, single-serve powder packs, and two-, six-, and nine-gallon canisters meant to be mixed in water.
You could also try the Lower Sugar G2. Per 12-ounce bottle, you'll get:
Carbohydrates: 8 g
Potassium: 50 mg
Sodium: 150 mg
Some Gatorade products contain artificial sweeteners and dyes. For example, Lower Sugar G2 has sucralose, Red 40, and acesulfame potassium.
You can check the ingredients list to see what's in specific products before you buy.
Put It Into Action
Take your time. Drinking too much too fast increases urine output, making it harder for your body to absorb fluids. (4)
Drinking to satisfy thirst is OK most of the time. But if you're exercising for 90 minutes or more, working out in a hot environment, or doing a high-intensity activity, plan opportunities to drink before, during, and after physical activity. (10)
4. Pedialyte
While Gatorade is a well-known brand for athletes, Pedialyte is a household name for infants and children around the country.
On its website, Pedialyte touts itself as the "#1 Doctor Recommended Brand for Hydration."
Pedialyte offers a wide range of products, from powders to premixed drinks and ice pops. They even have "sports" products and beverages with probiotics meant to promote better digestion.
However, it's worth noting that many of Pedialyte's products contain artificial sweeteners and colorings.
Most of their current line has acesulfame potassium and sucralose (Splenda), which some parents may prefer to avoid.
Fortunately, Pedialyte offers an organic variety free of artificial colors, flavors, and sweeteners. Instead, this product is sweetened with stevia.
Put It Into Action
Both children and adults can benefit from Pedialyte. Just be sure to check the ingredients list if there are any additives you're trying to avoid.
Severe dehydration can cause a weak pulse, low blood pressure, and confusion. Seek medical attention right away if your child is unable to keep fluids down and seems unwell. (11)
5. Kefir
Kefir is a fermented dairy product rich in probiotics associated with digestive health. It is like a yogurt drink but is higher in a diverse mix of beneficial bacteria strains than regular yogurt. (12)
Kefir is a great option if you're just coming off a round of antibiotics or want to replenish your gut health and rehydrate after an upset stomach.
However, its dairy-like consistency could be nauseating for some in the midst of being sick.
One cup of kefir has about 9 grams of protein, making it a smart choice after a workout. (13)
As kefir gains popularity in the United States, you may find several different brands available at your local grocery store.
LIFEWAY is one of the well-known kefir brands that offer various flavored varieties.
In one cup of low-fat, plain LIFEWAY kefir, you'll find:
Sugar: 11 g (mainly from lactose)
Sodium: 97 mg
Potassium: 400 mg (almost)
Kefir also has other minerals, like calcium, magnesium, and phosphorus. (13)
Put It Into Action
Since kefir tends to be much higher in potassium than sodium, you may want to pair it with a salty snack, like crackers or salted nuts.
Kefir's thick consistency doesn't contain as much water as some typical electrolyte drinks, so you may want to chase it with a glass of plain water to ensure proper hydration.
Related: Best-Studied Fermented Foods and Drinks
6. Liquid IV Hydration Multiplier
Liquid IV is an electrolyte packet that checks all the boxes for oral rehydration.
This powder mix includes a dose of sodium, potassium, chloride, and sugar, along with a few extra vitamins and natural flavors.
The lack of artificial ingredients and the inclusion of key electrolytes make Liquid IV a good hydration option.
In addition, if you have specific allergies or food intolerances, you may be happy to know this product is free of gluten, soy, and dairy.
All you need to do is rip it open and mix it with water to have your electrolyte drink ready to go.
Put It Into Action
Powder electrolyte drinks can be tricky to prepare when you're out and about. If you're a fan of these products, consider getting a blender bottle to mix them in. Blender bottles have a tight lid and a wire ball that make it easier to shake up your drink.
7. Nuun Sport
Nuun Sport tablets dissolve in 16 ounces of water, infusing your drink with electrolytes and natural flavor.
While the Nuun brand offers several tablet variations, such as one for Immunity and another for Energy, the Nuun Sport tablet appears to be the best fit for an oral rehydration product.
Nuun Sport is available in 13 flavors, including fruit punch, strawberry lemonade, grape, watermelon, and tropical.
Each tablet provides:
Sodium: 300 mg
Potassium: 150 mg
Chloride: 40 mg
There's also some calcium and magnesium.
Instead of artificial sweeteners and colorings, Nuun Sport uses stevia, avocado oil, and beet powder for color, taste, and consistency.
Put It Into Action
Nuun Sport is pretty concentrated with electrolytes. Depending on your taste preferences, you could probably stretch one tablet into more than just 16 ounces of water to make a larger batch.
If you're a big fan of this product, you can purchase it in bulk to save money.
8. Coconut Water
Coconut water naturally contains potassium, chloride, and a small amount of sodium and sugar. (14)
If you've heard the hype about coconut water, you might be surprised to find it last on this list.
Although coconut water has more electrolytes than plain water, the actual concentration of electrolytes can vary and be difficult to predict. (15)
While coconut water is a fine way to switch up your hydration options, it's not necessarily the best choice if you're severely dehydrated and require a reliable oral rehydration solution.
Put It Into Action
You may want to add a dash of salt to boost the sodium content of coconut water since its primary electrolyte is potassium. (14)
The Bottom Line
While water is excellent for general hydration, there are some cases when electrolyte drinks can give you a much-needed extra boost.
For example, if you're doing a long workout session, you may need to replenish the electrolytes lost in sweat, especially if it's hot. (16)
Dehydration is a serious consequence of vomiting and diarrhea, particularly for infants and the elderly.
Although milk-based sports drinks can be optimal choices after physical activity, clear liquids with electrolytes are usually better tolerated when you're sick to your stomach.
Fortunately, there are plenty of ways to improve hydration using sodium- and potassium-rich fluids or food.
Drinking plenty of water along with a high electrolyte snack is another strategy for maintaining good hydration.
A banana with salted peanut butter, dried apricots with cheese, or bean dip with crackers are some examples you could try.
So, whether you choose to purchase pre-made electrolyte drinks, make your own, or stick with water and get your electrolytes from food, staying hydrated is an important goal with true life-saving potential.
Thanks for your feedback!
In a few words, please tell us how this article helped you today.
Please let us know how we can improve this article by selecting your concern below.
Thank You! We appreciate your feedback.
*
Please select at least one topic:
Please Note: We cannot provide medical advice. This feedback will help us continue improving your user experience on WellnessVerge.
Please Note: We cannot provide medical advice. This feedback will help us continue improving your user experience on WellnessVerge.