Why You Can Trust Us
Every article and review on WellnessVerge is thoroughly researched and fact-checked by licensed health professionals. Our editorial team is made up of registered dietitians and medical doctors.
Every piece of content is also medically reviewed to ensure accuracy and alignment with sound scientific evidence and medical consensus. We only use peer-reviewed journals and reputable medical sources to form our conclusions and recommendations.
We operate with total editorial independence, and our editorial policies ensure that your well-being comes first. Based on our rigorous research, we only recommend products that are worth considering. We always disclose any ads or partnerships with brands featured on our site.
Muniq Review: Pros, Cons, and How It Works
Muniq is a meal replacement shake that uses resistant starch to promote gut health, blood sugar management, and weight loss. All of its ingredients have a purpose, so if you're looking for a versatile meal replacement drink without filler, this is a good product for you.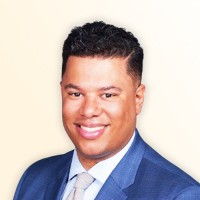 Medically Reviewed by
Anthony Dugarte, MD
Medical Reviewer
Anthony Dugarte, M.D., C.S.C.S. is a health and wellness writer and medical content reviewer. In addition to dedicating the last 8 years to medical research, Dr. Dugarte also has more than a decade of experience in strength and conditioning, nutrition, and rehabilitative exercise, as well as authoring and reviewing health and wellness-related content.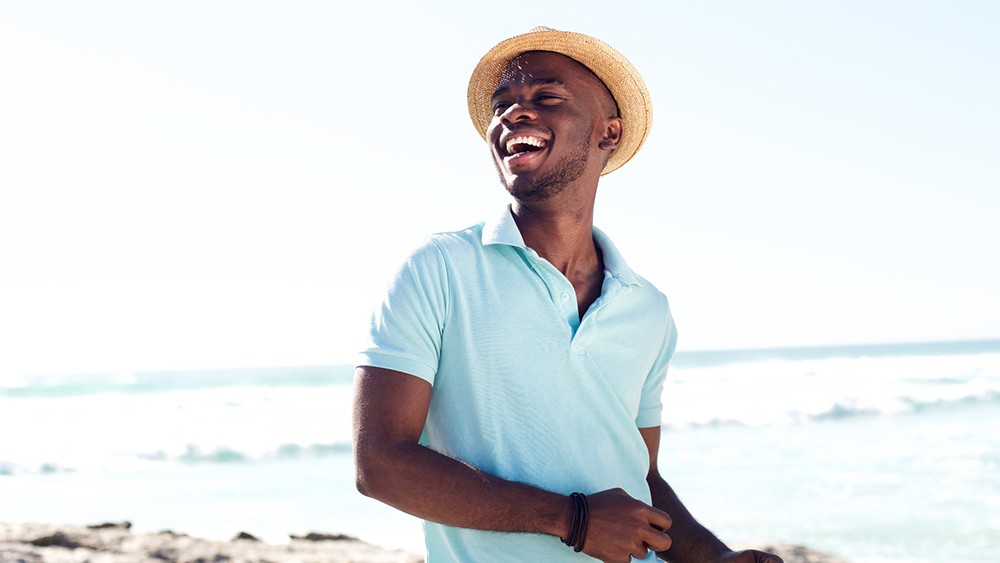 Pros

Ingredients included are well-researched and effective
Has multiple flavors and has vegan-friendly options
Has additional online community for accountability

Cons

Only available through online retailer
Have to take for at least 2–3 months to experience most reported benefits
What Is Muniq?
Muniq is a balanced meal replacement shake fueled by prebiotic-resistant starch to help improve blood sugar, aid in weight loss, and upgrade your gut health.
Muniq was founded by Marc Washington in honor of the memory of his younger sister Monica who passed away from complications related to preeclampsia and type-2 diabetes.
Marc wanted Muniq shakes to be a product to help people reclaim control over their health using a "food as medicine" approach.
As a founder of a Black-owned health and wellness business, he also felt an obligation to help reduce health disparities in Black and other minority communities with his products.
Behind the development of Muniq's formula are a Scientific Advisory Board and a team of scientists, health enthusiasts, and innovators.
Muniq claims that it can help you see results regarding your health after 3 months of using its shakes as a one-a-day meal replacement.
The main star of Muniq shakes is its blend of prebiotic starches.
Muniq contains unripened green banana, oat beta-glucan, high-amylose maize resistant starch, and soluble vegetable fiber (from maize).
These shakes also contain protein, 26 vitamins and minerals, healthy fats and creamer, and natural sweeteners and flavors.
Muniq shakes are available in several flavors. Their original flavors are Chocolate, Vanilla, and Mocha Latte. Vegan Muniq shakes come in Chocolate and Vanilla.
Most Muniq shakes provide:
Calories: 170 calories
Protein: 15 g
Total carbs: 41 g
Net carbs: 7 g
Vitamins and minerals: 26
Healthy fats: 4.5 g
A few of their products vary slightly in their nutrition label:
The Vanilla Crème flavor provides 160 calories, 15 g protein, 36 g total carbs, 7 g net carbs, 26 vitamins and minerals, and 4.5 g healthy fats.
The Vegan Chocolate shake provides 180 calories, 15 g protein, 42 g total carbs, 7 g net carbs, 26 vitamins and minerals, and 4.5 g healthy fats.
If you're wondering why the net carbs are so low in this product, it is because most of the carbohydrates in Muniq come from dietary fiber and nondigestible carbohydrates, which are not absorbed by our bodies and can be subtracted from the total carb count.
Muniq shakes are also formulated to keep you full for approximately 4 hours and provide necessary vitamins and minerals so that they can be used as a meal replacement at any time of the day.
To prepare a Muniq shake, take two scoops of powder and mix it with 12 oz of water or unsweetened plant-based milk in a blender.
If you prefer a thicker texture, you can add ice to your blended shake.
Muniq also has travel packs to make things easier for you – simply add one packet of Muniq to 12 oz of water or unsweetened plant-based milk in a blender (with optional ice).
Muniq's Quiz and Muniq Lifers Community
If you're on the fence about starting Muniq shakes, there is a quiz on the Muniq website that takes a look at your health concerns and shows how resistant starch and Muniq can help you meet your health goals.
The quiz asks demographic information, how healthy your current diet is, your perceived importance of taste and satiety in a meal, current carb intake, health issue concerns, and your personal motivations to improve your health.
No matter what responses you enter into the quiz, you will receive roughly the same recommendations – have one daily meal replacement with Muniq, join the Muniq Lifers Facebook community, and stick with it for at least 3 months.
The quiz is more of an information tool to show the potential benefits of Muniq shakes based on current research and to inform you about their Muniq Lifers community to help you stay motivated in meeting your health goals.
The Muniq website gives a timeline for experiencing expected benefits:
First few weeks: You may feel fuller between meals, experience steadier blood sugar levels (fewer spikes) and reduced fasting blood sugar, and improved digestion.
Months 2–3: You may experience weight loss, lower cholesterol (total and LDL), reduced fasting blood sugar, and possibly improved insulin sensitivity.
After 3 months: You may have a potential reduction in A1C and strengthened gut leading to improved immunity.
After you have purchased your Muniq shakes, you can join the Muniq Lifer Community, a peer-supported VIP community and Facebook group.
The benefits from joining the Muniq Lifer Community include:
Support from other members
Practical health tips and tricks
VIP access to new products and offers
Insider access to Muniq team
While having an online community to discuss your health goals can help increase accountability and motivation to make health-related changes, there are some downsides.
A peer community means that not all advice shared within the community is by a health professional, so there may be inaccuracies in the information shared.
Health tips provided, even by the Muniq team, are likely generalized and are not a sufficient substitute for individualized counseling from a nutrition professional such as a registered dietitian nutritionist.
Evaluation of Ingredients
Each shake contains 15 g of dietary fiber and between 14–19 g of nondigestible carbohydrates (including allulose), depending on the flavor chosen.
The amounts of each prebiotic fiber and starch are not listed, so in this review, I am unable to determine if each ingredient is in clinically studied doses.
Green Banana Powder
Green bananas are also known as unripe bananas and differ from ripened (yellow) bananas in their carbohydrate content.
While a banana is green, it is high in resistant starch, a type of starch that is not broken down during digestion and acts as a fiber.
A 2019 systematic review examined the health benefits of green banana flour and pulp, primarily focusing on gut health and blood sugar control. (1)
Studies with children found that intake of green banana pulp improved diarrhea and constipation.
In adults, green bananas helped increase satiety and balanced blood sugar after meals.
One reviewed study with overweight women found that eating food with green banana flour improved weight, body composition, lipids, and decreased inflammation.
Another study done with adults who had type-2 diabetes found that green banana flour helped with weight loss and increased insulin sensitivity.
There is little research on a standardized dose for green bananas, so it is difficult to determine the best amount of green bananas to support health benefits.
Summary
Green banana may help gut health, improve post-meal blood sugar and insulin sensitivity, and improve satiety and weight loss.
More studies need to be done on the optimal amount of green bananas to help consumers get the most benefit from green bananas.
Oat Beta-Glucan
Oat beta-glucan is a natural soluble fiber found in all varieties of oats that is shown to be beneficial for both blood sugar management and cholesterol.
A 2021 review and meta-analysis on the effect of oat beta-glucan on post-meal glucose and insulin response found that adding oat beta-glucan to carbohydrate-containing foods decreases glycemic index and blood sugar spike in response to food. (2)
Oat beta-glucan was also found to decrease spikes in insulin.
This relationship was dose-dependent, meaning that the higher concentration of oat beta-glucan resulted in a greater impact on lowering post-meal blood glucose and insulin spikes.
Oat beta-glucan is also beneficial for reducing total and LDL cholesterol by binding to bile acid in the gut to remove cholesterol from the body and altering gut microbiota to reduce cholesterol metabolism. (3)
A 2016 review and meta-analysis found that diets enriched with oat beta-glucan significantly decreased LDL-cholesterol, total cholesterol, and apoB (a protein found in LDL and VLDL protein) when compared to control diets. (4)
Summary
Oat beta-glucan is an effective soluble fiber to improve blood sugar control and reduce cholesterol, and this effect increases with a greater intake of this fiber.
Soluble Vegetable Fiber (from Maize)
Soluble corn fiber, also known as resistant maltodextrin, is a type of dietary fiber that is often used as a thickener and a low-glycemic index sweetener.
A small, recent 2020 study in adult males between 20–60 years found that consuming a beverage or food made with soluble corn fiber resulted in a significantly smaller increase in post-meal blood sugar and insulin response when compared to foods and beverages made with regular maltodextrin. (5)
Soluble corn fiber may also be beneficial in balancing bacteria within the gut microbiota.
In a pilot study, participants took varying levels of soluble corn fiber (which provided 6 g, 12 g, or 18 g of dietary fiber) daily for 14 days. (6)
By the end of the study, participants had increased numbers of bifidobacteria (good gut bacteria) in their bodies, especially at doses of soluble corn fiber that provided 6 g of fiber per day.
In addition to benefiting blood sugar management and gut health, soluble fiber generally has health benefits for cardiovascular health, weight, gastrointestinal disorders, and immune function. (7, 8, 9, 10)
Summary
Soluble corn fiber is a type of resistant starch and dietary fiber that may reduce post-meal blood sugar and insulin spikes, improve gut microbiota, and provide other general health benefits as a soluble fiber.
High-Amylose Maize Resistant Starch
Amylose is one of the major molecules that make up starch, the main storage carbohydrate found in plants.
Amylose is a resistant starch that acts as a prebiotic fiber, and some plants can be bred to have high amounts of amylose in them.
In 2019, a review was published showing the impact of resistant starch from high-amylose plants on health.
Studies within the review demonstrated that eating foods made with high-amylose grains (including high-amylose maize) was able to decrease post-meal blood sugar and glycemic response but was inconsistent in reducing insulin resistance or improving insulin sensitivity.
There are only a few studies on high-amylose resistant starch and fewer that focus only on using resistant starch from maize. Therefore more studies need to be done on the optimal doses for glycemic and insulin benefits from this ingredient.
Summary
Grains that are bred to have high-amylose resistant starch may decrease blood sugar and reduce spikes in blood sugar. However, there is inconsistent and inadequate research to determine if it helps with improving insulin response.
Protein, 15 g
The original flavor Muniq shakes feature milk protein concentrate containing whey and casein protein.
Vegan Muniq shakes contain a blend of pumpkin seed protein, pea protein, and brown rice protein.
Protein included with a meal may improve the post-meal glycemic response (or control in blood sugar). (11)
Whey protein may stimulate the release of hormones in the gut that influence insulin response, leading to decreased gastric emptying and a slower rise in post-meal blood sugar. (12)
This response may depend on the amount of protein and glucose present in the meal.
Plant-based proteins may positively impact glycemic response as well.
A 2015 review and meta-analysis found that replacing some animal proteins with plant protein in the diet slightly improved glycemic control. (13)
Summary
Adding protein to a carbohydrate-containing meal can help improve post-meal glycemic response, and this effect is seen with whey protein and the replacement of animal proteins with plant proteins.
Muniq offers shakes with milk protein and plant-based protein to support a lower glycemic response to their shakes.
Healthy Fats and Creamers
High Oleic Sunflower Oil
Oleic acid is a monounsaturated omega-9 fatty acid found in olive oil and other plant and animal fats.
Getting adequate oleic acid in the diet may be beneficial for heart health and reducing the risk of diabetes.
One cell study found that oleic acid had a protective effect against insulin resistance in tissues involved with the cardiovascular system. (14)
A diet containing high oleic acid fats may also reduce the risk of atherosclerosis.
In a small randomized study, fasting blood sugar, insulin, cholesterol, and LDL were lower on a diet containing oleic acid than a diet containing linoleic acid (an omega-6 fatty acid that is often overeaten in the diet and may interfere with the metabolism of other healthy fats). (15)
Summary
Oleic acid is a heart-healthy monounsaturated fat.
Guar Gum
Guar gum comes from the guar or cluster bean and is a fiber that is often used as a thickening and stabilizing agent in foods.
Studies show that guar gum added to foods may help improve satiety and slow glucose absorption within the intestine, decreasing spikes in blood sugar. (16, 17)
One 2019 study found that a preload drink containing whey protein and guar gum decreased post-meal blood sugar elevation and stimulated the release of insulin in older adults. (18)
Summary
Guar gum is a thickening agent with potential blood sugar benefits.
Vitamins and Minerals
Muniq shakes also have a blend of 26 vitamins and minerals.
While I will not go into detail about the relationship between each micronutrient and its impact on health, I will provide these notes.
Certain antioxidants and vitamins are found to be decreased in individuals with type-2 diabetes. This may be related to increased inflammation in the body or through the use of medications that decrease vitamin absorption. (19)
Individuals who have gastrointestinal diseases may also have deficiencies in vitamins and minerals such as vitamin D and vitamin B12, and supplementation may help regulate healthy gut microbiota. (20, 21)
Summary
As a meal replacement, Muniq not only contains vitamins to make up for a missed meal but may provide needed vitamins that are decreased in inflammatory conditions such as diabetes or gastrointestinal diseases.
Support for Claimed Benefits
Below is our summary of the available evidence for the claimed benefits of Muniq based on the available research:
Keeps blood sugar steady

5

/5
Improves gut health

5

/5
Improved immunity

5

/5
Supports weight loss

4

/5
Side Effects, Dosage, and Safety
To prepare a Muniq shake, take two scoops of powder and mix it with 12 oz of water or unsweetened plant-based milk in a blender.
If you prefer a thicker texture, you can add ice to your blended shake.
When using the travel packs, simply add one packet of Muniq to 12 oz of water or unsweetened plant-based milk in a blender (ice optional).
During your first few days of using Muniq, it's recommended to start with 1 scoop or half of a packet daily to give your body time to adjust to the increase in fiber in your diet.
Common side effects from increasing your fiber intake may include gas, bloating, abdominal cramping, and diarrhea. (22)
Once you've settled into taking your daily Muniq shakes, the Muniq blog has recipes to help you customize your shakes.
If you're the adventurous type who can make your own shake recipes, the manufacturers of Muniq simply recommend not to mix your shake with high-sugar ingredients (including sweeteners or high sugar fruits like ripe banana or mangoes) or cow's milk.
People may typically take their shake at breakfast, but Muniq can be used as a meal replacement at any time of the day.
There is always a risk of nutrient deficiency when replacing real food with supplements, so be sure your other meals are well-balanced.
Muniq has no artificial flavors, artificial sweeteners, artificial colors, or soy and is GMO-free.
The Mocha Latter flavor does contain 100 mg of caffeine, so that is important to keep in mind if you consume any other products containing caffeine throughout the day.
The FDA recommends limiting caffeine intake to no more than 400 mg per day. (23)
Excessive caffeine intake can lead to insomnia, dizziness and lightheadedness, headache, diarrhea, rapid heart rate, feelings of anxiety or agitation, or upset stomach.
Rapidly consuming 1,000 mg or more of caffeine at once may result in seizures or even death. (24)
Before starting Muniq, speak with your doctor to see if it is right for you.
Cost and Where to Buy
Muniq is available on the company's website and can be purchased as boxes of on-the-go packets or as a bag with a scoop.
Muniq Bags are available in the following quantities:
14 servings: $75 ($59 with subscription)
28 servings: $150 ($99 with subscription)
42 servings: $225 ($149 with subscription)
Muniq On-The-Go Packets are also available in the following quantities:
12 packets: $75 ($59 with subscription)
24 packets: $150 ($99 with subscription)
36 packets: $225 ($149 with subscription)
You can also purchase variety packs of the original or vegan flavors.
Variety packs come in only 28 or 42 total servings for the bags, or the standard 12, 24, or 36 servings if purchasing the on-the-go packets.
A subscription to getting the packets helps you save between 20–33% on your purchase, depending on your quantity.
A subscription to the smallest quantities (14 servings per bag or 12 servings per box) will save you only 20%. Other subscriptions will help you save 33%.
You can also choose how frequently you receive a delivery – every 2, 4, or 6 weeks.
If you purchase the largest quantity of Muniq shakes and subscribe, your cost per shake can be as little as $3.54 per meal.
However, one-time shipments of shakes may be as high as $6.25 per meal if purchasing the smallest quantities.
Thinking about this as a full meal replacement shake, it is a bit cheaper than some other meal replacement shakes and is about the cost of a serving of a meal (if you were to cook something at home).
Muniq's formula is tailored so that all ingredients work toward their stated benefits, so I don't feel like you would be wasting your money on an ineffectual product.
Muniq has a 30-day "Gut Happy" risk-free guarantee that allows you to mail back your product for a full refund if you are unhappy with your results, even if you've used the entire bag of your product.
They also allow you to pause, cancel, or change your upcoming orders without contacting their Customer Support line first, which is very convenient.
Comparison to Alternatives
Muniq fills the space between simply purchasing a meal replacement shake powder and an integrated program like Shakeology.
The Muniq Lifers community could be helpful for people who need a small push in accountability to take a daily shake.
There are alternatives with greater accountability and individual coaching with their meal replacements, such as Shakeology. However, even alternatives may not have professional coaches available.
This product also appears to be geared towards individuals looking for a low-carbohydrate option.
While the product technically contains a decent amount of carbohydrates, most of that comes from fiber and indigestible carbohydrates.
Companies like Orgain or Atkins offer low-carb alternatives and at a lower price per serving.
Premier Protein, largely available at Costco, is another option that is high in protein, relatively low in carbohydrates and is more affordable than many other meal replacement drinks.
However, Muniq provides significantly more fiber than these other options, so it may be better for someone looking for low-carb and something to promote gut health.
Summary
Muniq is a good product if you're looking to try a meal replacement shake and get a small amount of health accountability on the side.
It is pricier than some other low-carb meal replacement shakes, but it is unique in providing more fiber to promote gut health than the others.
Frequently Asked Questions
How often should I take Muniq daily?
Muniq is recommended to be taken once daily as a replacement for a single meal. While it may potentially be safe to take Muniq more than once per day, it is important that most of your daily nutrient intake comes from real food and not rely on meal replacements.
Is Muniq safe for children?
Muniq can be given to children, however the dosing is intended for adults. Before giving your child Muniq, speak with their pediatrician about proper dosing and if it is appropriate for them to take.
Does Muniq help lower blood sugar?
Muniq contains several ingredients that are meant to lower post-meal blood glucose and potentially improve long-term A1c levels.
What is the nutrition of a serving of Muniq?
Most Muniq shakes provide less than 170 calories, 15 g protein, 41 g total carbs, less than 7 g net carbs, 26 vitamins and minerals, and 4.5 g healthy fats per serving.
Vanilla Crème flavor has 160 calories, 15 g protein, 36 g total carbs, 7 g net carbs, 26 vitamins and minerals, and 4.5 g healthy fats.
Vegan Chocolate flavor has 180 calories, 15 g protein, 42 g total carbs, 7 g net carbs, 26 vitamins and minerals, and 4.5 g healthy fats.
What is resistant starch?
Resistant starch is a type of carbohydrate found in plants that are not able to be broken down by us, but are used by the bacteria in our gut. Resistant starch functions as a fiber, and has many benefits for our bodies.
Where does the prebiotic resistant starch come from in Muniq?
Muniq contains resistant starches from green banana, oat beta glucan, high-amylose maize (corn) resistant starch, and soluble vegetable fiber from maize.
The Bottom Line
Muniq is a meal replacement shake borne out of loss and a man's journey to help others take control of their health.
It contains well-researched ingredients, and the shakes are customizable to individual preferences.
The biggest safety concerns are symptoms associated with increased fiber intake and the potential for milk allergies.
Fortunately, Muniq offers dairy-free options, and you can ease your way into taking Muniq to minimize symptoms.
This meal-replacement shake is for people looking to increase fiber in their diets, primarily for those who may want to improve their gastrointestinal health or help their blood sugar management.
I can also see this shake being a useful meal replacement for people on low-carbohydrate or keto diets. There is a lot of versatility in who can use this product.
Meal replacement shakes are generally a bit expensive, so that is something to consider, but it is reasonably priced within its category.
I think it's also nice that Muniq has an online community to help motivate you to drink the shakes daily and get additional health information. However, you may have to be vigilant about what information you utilize.
Additional Tips
Muniq can be a good way to get more fiber into our diets and manage carb intake, but it can't replace everything about a healthy diet.
You can get more fiber into your diet by introducing plant-based foods into your meals and getting the bonus of additional nutrients that are essential to benefiting your health.
Learning to eat healthy can be overwhelming at times, but there are simple steps that you can take to get yourself there.
Check out our beginner's guide on how to eat healthy for more information.
If you have chronic health conditions that are affected by diet, a registered dietitian can help you navigate healthy eating for your condition in a way that works for you.
If you have concerns about your blood sugar management, gut health, or other aspects of your health, speak with your doctor to get an assessment and individualized plan to suit your needs.
Thanks for your feedback!
In a few words, please tell us how this article helped you today.
Please let us know how we can improve this article by selecting your concern below.
Thank You! We appreciate your feedback.
*
Please select at least one topic:
Please Note: We cannot provide medical advice. This feedback will help us continue improving your user experience on WellnessVerge.
Please Note: We cannot provide medical advice. This feedback will help us continue improving your user experience on WellnessVerge.
At WellnessVerge, we only use reputable sources, including peer-reviewed medical journals and well-respected academic institutions.