Evidence Based Research
Our editorial team is made up of expert registered dietitians with extensive, real-world clinical experience who are highly trained in evaluating clinical research.
Osteo Bi-Flex Review: Pros, Cons, Effectiveness, and Safety
Osteo Bi-Flex is a dietary supplement designed to promote joint health. There is evidence to support some of the claims, but this product is unlikely to make a lasting difference without lifestyle interventions.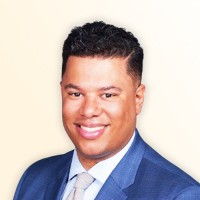 Medically Reviewed by
Anthony Dugarte, MD
Medical Reviewer
Anthony Dugarte, M.D., C.S.C.S. is a health and wellness writer and medical content reviewer. In addition to dedicating the last 7 years to medical research, Dr. Dugarte also has more than a decade of experience in strength and conditioning, nutrition, and rehabilitative exercise, as well as authoring and reviewing health and wellness-related content.

Pros

May support joint health
Affordable
Accessible

Cons

Too many variations to choose from
Lacks independent third-party testing
Amount of each ingredient in chondroitin/MSM complex not specified
What Is Osteo Bi-Flex?
Osteo Bi-Flex is a dietary supplement for optimal joint health.
There are several product variations, but all Osteo Bi-Flex formulations contain glucosamine and "Joint Shield 5-Loxin Advanced," which is the brand's trademarked moniker for Boswellia serrata extract.
The ingredients are credited with helping to strengthen joints, soothe occasional joint stiffness and aches, and support flexibility and mobility.
The product claims that by improving joint health, users will experience a more comfortable movement.
Osteo Bi-Flex Triple Strength also contains vitamin C, manganese, and a complex of chondroitin, MSM, collagen, boron, and hyaluronic acid.
There are four other Triple Strength variations that are differentiated by the addition of vitamin D, MSM, turmeric, or magnesium.
The Role of Supplements in Joint Health
Osteo Bi-Flex contains several key ingredients that claim to nourish and support joint health for increased daily comfort.
To understand the importance of taking care of your joints, you first need to know where your joints are located and what they do.
Joints are found where two or more bones meet and join together. Simply put, joints allow you to bend and move your body at these points.
These joints contain cartilage and fluid that prevents the rubbing of bone on bone when you move.
Joint pain refers to any stiffness or soreness in a joint and can be brought on by overuse, injury, or any other cause of inflammation in a joint.
When ignored, joint pain and discomfort may result in decreased physical activity that can lead to diminished quality of life.
Several lifestyle factors, including age, an unhealthy diet, excess weight, injury, and a sedentary lifestyle, can impact joint health, resulting in inflammation, stiffness, pain, and reduced mobility.
Eventually, these symptoms could result in the development of osteoarthritis.
Although there are plenty of nutrients found in food that can support your cartilage and joints, some compounds are not found in food, like glucosamine and chondroitin, that have been found to be beneficial in relieving joint discomfort.
Although much of the research surrounding the active ingredients, including glucosamine and chondroitin, found in Osteo Bi-Flex has focused on managing osteoarthritis, I like that this product does not specifically target people with arthritis. (1)
The product is geared more toward nourishing your joints and helping improve mild joint discomfort.
The company claims users will notice a difference in joint comfort in just 7 days of use.
As a dietitian, I have to remind you that if you're sedentary and eating foods full of inflammatory sugar and unhealthy fats, 7 days of using a supplement will not make a lasting difference.

Evaluation of Ingredients
Osteo Bi-Flex Triple Strength contains several active ingredients that are well supported by research and could be beneficial when combined with other lifestyle factors.
The ingredient label lists the following main ingredients:
Glucosamine HCl
Each serving contains 1500 milligrams of glucosamine hydrochloride.
Glucosamine is a substance naturally found in cartilage. It's believed that supplementing with glucosamine can help support the structural integrity of existing joint cartilage.
Joint health supplements contain either glucosamine hydrochloride or glucosamine sulfate. Research shows mixed results in determining if one form is more beneficial than the other.
Many studies have focused on glucosamine sulfate for joint health, finding supplementation can significantly improve joint discomfort in individuals with osteoarthritis.
Glucosamine hydrochloride, in combination with other key ingredients, has also been found beneficial for improving joint pain. (2)
Some studies have found glucosamine hydrochloride to be less effective at reducing joint discomfort than the sulfate version. (3)
The bottom line? There's only one way to determine if the glucosamine formulation in Osteo Bi-Flex improves how your joints feel—try and see.
Vitamin C (as Ascorbic Acid)
Each serving contains 60 milligrams of Vitamin C.
Vitamin C is a nutrient essential for good health and displays powerful antioxidant activity in the human body. Good food sources of Vitamin C include citrus fruit, berries, and bell peppers.
Vitamin C may benefit joint health by reducing damage to joints caused by oxidative stress and inflammation.
Research has also found Vitamin C to have pain-relieving properties when used in high doses. (4)
Osteo Bi-Flex Triple Strength contains 60 milligrams, which probably isn't enough to attribute any pain relief but certainly doesn't hurt.
Manganese (as Manganese Sulfate)
Each serving contains 2 milligrams of manganese.
Manganese is a trace mineral found in seeds and whole grains. It plays an important role as the antioxidant manganese superoxide dismutase in the body's mitochondrial cells. (5)
One study found that including manganese with a glucosamine and chondroitin supplement resulted in improvements to pain in mild knee osteoarthritis cases. (6)
Joint Shield 5-Loxin Advanced Boswellia Serrata Extract (Resin)
Each serving contains 100 milligrams of boswellia extract.
Boswellia, or Indian frankincense, is a natural ingredient sourced from the resin of trees native to the Indian region of the globe. (7)
Compounds in boswellia extract have been found to have anti-inflammatory properties that may relieve joint pain and discomfort. (8)
However, studies are limited, and the existing data only demonstrate short-term results.
Chondroitin/MSM Complex
Each serving contains 1,103 milligrams of chondroitin/MSM complex.
Chondroitin is a naturally occurring substance found in cartilage and, like glucosamine, supplementing with it is believed to protect the structure of existing joint cartilage.
Research has found chondroitin supplementation helps relieve joint pain and improve mobility. (9)
Many studies have demonstrated improvements in joint pain related to arthritis with large doses of chondroitin.
However, you can't be certain how much chondroitin Osteo Bi-Flex contains since it is part of a complex that doesn't list the exact amounts of each ingredient.

Taking chondroitin in combination with glucosamine doesn't appear to enhance the benefits of chondroitin.
MSM refers to methylsulfonylmethane, which is a naturally occurring sulfur-containing compound. It's found in soil and plants.
It has anti-inflammatory and antioxidant properties that have been found effective at reducing joint pain and stiffness in combination with glucosamine and chondroitin in patients with arthritis. (10)
The chondroitin/MSM complex in Osteo Bi-Flex Triple Strength also contains collagen, boron, hyaluronic acid, and additional boswellia extract.
Collagen is a protein found in abundance in the human body, particularly in connective tissue. (11)
Like glucosamine and chondroitin, supplementing with collagen is believed to support the structure of existing cartilage.
Boron is a trace mineral found in fruits and vegetables, particularly leafy greens. Boron is involved with bone growth and maintenance of bone mass. (12)
It also has anti-inflammatory and antioxidant properties that have been found effective in the management of arthritic symptoms.
Hyaluronic acid is naturally found in the body and skin and acts as connective tissue and a gel-like lubricant.
A study found hyaluronic acid supplementation was effective at reducing joint pain. (13)
Support for Claimed Benefits
Below is our summary of the available evidence for the claimed benefits of Osteo Bi-Flex based on the available research:
Improve joint comfort

4

/5
Support joint mobility and flexibility

4

/5
Strengthen joints

1

/5
Osteo Bi-Flex Product Line
Several variations of the Osteo Bi-Flex Triple Strength product are characterized by the addition of either vitamin D, turmeric, magnesium, or MSM.
Triple Strength with Vitamin D
The vitamin D formulation lacks vitamin C, manganese, collagen, boron, hyaluronic acid and contains less chondroitin and MSM than the original Triple Strength formula.
Vitamin D is involved in bone growth and maintenance, but research has not found a direct link between supplementation and improvements in joint health.
Triple Strength Plus Turmeric
The turmeric formulation contains only glucosamine, boswellia, and turmeric extract.
Turmeric contains curcumin, which has powerful anti-inflammatory, antioxidant, and pain-relieving properties comparable to NSAIDs.
Personally, I've experienced an improvement in knee pain following several months of turmeric supplementation.
I think the Osteo Bi-Flex formula could be improved if the company added turmeric to the original Triple Strength ingredients.
Triple Strength + Magnesium
The magnesium formulation contains only glucosamine, boswellia, and magnesium.
Magnesium is involved in thousands of bodily processes, including stress response and muscle contraction and relaxation.
Many people are deficient in magnesium, which is believed to be a contributing factor in the development of inflammatory conditions, such as arthritis. (14)
Triple Strength MSM
The MSM formulation contains only glucosamine, boswellia, MSM.
One Per Day
It's worth noting Osteo Bi-Flex One Per Day is not the same formulation as the triple strength.
It contains the same amount of glucosamine and boswellia, with the addition of 400 IU of Vitamin D, but lacks all ingredients found in the chondroitin/MSM complex.
If you're concerned you're not getting enough vitamin D or magnesium, I recommend speaking with a healthcare professional or dietitian to add food sources of these nutrients.
Side Effects, Safety, and Dosage
The serving size for Osteo Bi-Flex is 2 tablets per day. It's recommended to take it with food.
The product does not specify whether both tablets should be taken together once per day or separately twice per day.
The only safety concern I have about this product is that the glucosamine is derived from shellfish ingredients and may not be safe for anyone with a shellfish allergy to consume. (15)
Otherwise, adverse effects from glucosamine are rare.
Anyone sensitive to wheat or gluten should be aware that the turmeric version of Osteo Bi-Flex contains wheat, while all other product variations are gluten-free.
In general, I've found most patients tolerate glucosamine chondroitin joint supplements without any serious side effects.
Digestive upset may occur. If you try this product without food and experience stomach upset or any other digestive issue, definitely try following the recommendation to take it with food and see if the issue resolves itself.
You can also split the dose up and take it twice per day.
It's best to speak with your primary healthcare provider before starting this or any other joint health supplement.
Cost and Where to Buy
Osteo Bi-Flex can be found at most major retailers and drug stores, including Amazon, Target, Walmart, Walgreens, and CVS:
The Triple Strength formula is most common in counts of 40, 80, and 200 tablets.
It's affordable no matter which quantity you choose but purchasing a larger bottle is more cost-effective.
A 40-count bottle costs around $14, and an 80-count bottle is priced around $15 on Amazon.
A value pack containing two 80-count bottles is priced at $28.95 for a slight bulk discount.
The other Osteo Bi-Flex Triple Strength variations are most commonly found in 80-count bottles and priced similarly to the original Osteo Bi-Flex Triple Strength.
Osteo Bi-Flex also offers membership to a rewards program called the Ambassador's Club.
Each package has reward points that can be clipped and redeemed for coupons to be used on future products. Full details about the program can be found on the brand's website.
Compared to other joint health supplements containing similar ingredients, the price is fair.
No matter which brand of joint health supplement you're considering, the most important things to consider are the number of servings per bottle and how much of the active ingredient(s) each serving contains.
Most contain 40 to 60 servings per bottle and cost in the neighborhood of $15–$30, which equates to 35–45 cents per serving.
How It Compares
There are many joint health supplements on the market.
Most contain 1500 milligrams of glucosamine and 1000–1200 milligrams of chondroitin per serving, similar to the Osteo Bi-Flex Triple Strength formulation.
You can find other joint health supplements that have added MSM, collagen, turmeric/curcumin, or hyaluronic acid that list the exact quantity of each ingredient.
The biggest problem I've found with Osteo Bi-Flex Triple Strength is that it lacks the exact amount of each ingredient in the Chondroitin/MSM Complex.
If I'm going to take or recommend a supplement, I want to know exactly how much of each active ingredient I'm getting.
I also find it interesting that the chondroitin/MSM complex contains additional boswellia extract.
The product claims the Joint Shield 5-Loxin Advanced is a concentrated form of boswellia, so why would more be needed?
I found it confusing and tedious to decipher the differences between the formulations and quantity of active ingredients in each Osteo Bi-Flex product. As a consumer, it would be hard to choose one.
The Bottom Line
There is plenty of evidence to support claims that the ingredients in Osteo Bi-Flex Triple Strength can support joint health.
Glucosamine, chondroitin, and MSM are well-studied ingredients proven effective at improving joint pain and stiffness.
Other ingredients found in Osteo Bi-Flex Triple Strength, including vitamin C, boswellia, manganese, collagen, boron, and hyaluronic acid, all have well-documented health benefits.
However, it's hard to know if the amount of some of these ingredients is enough to be beneficial since the packaging doesn't list the specific quantity of chondroitin, MSM, collagen, boron, or hyaluronic acid.
Speak with your primary healthcare provider if you think your joint health could benefit from supplementation.
If you're experiencing chronic joint pain, they can help you pinpoint the root cause, which may be a more serious underlying condition that required medical intervention.
A Word from Our RD
I know many patients who swear by regular glucosamine-chondroitin supplementation, but I encourage you not to rely on a supplement as the only means of caring for your joints.
Be sure to engage in regular physical activity and eat a diet rich in anti-inflammatory foods, including plenty of fruits, vegetables, whole grains, herbs, spices, and healthy fat from fish, olive oil, nuts, and seeds.
The only way to know if this product works for you is to try it.
It's affordable, and the ingredients are generally safe for most people, so trying it for a month or two may be worth a shot if you want to support your joints for daily use or you're dealing with occasional joint discomfort.
As for which Osteo Bi-Flex formulation to choose, I'd recommend the original Triple Strength formula, which contains the most evidence-backed ingredients for joint health of the product lineup.
Thanks for your feedback!
In a few words, please tell us how this article helped you today.
Please let us know how we can improve this article by selecting your concern below.
Thank You! We appreciate your feedback.
*
Please select at least one topic:
Please Note: We cannot provide medical advice. This feedback will help us continue improving your user experience on WellnessVerge.
Please Note: We cannot provide medical advice. This feedback will help us continue improving your user experience on WellnessVerge.