Why You Can Trust Us
Every article and review on WellnessVerge is thoroughly researched and fact-checked by licensed health professionals. Our editorial team is made up of registered dietitians and medical doctors.
Every piece of content is also medically reviewed to ensure accuracy and alignment with sound scientific evidence and medical consensus. We only use peer-reviewed journals and reputable medical sources to form our conclusions and recommendations.
We operate with total editorial independence, and our editorial policies ensure that your well-being comes first. Based on our rigorous research, we only recommend products that are worth considering. We always disclose any ads or partnerships with brands featured on our site.
Arthrozene Review: Evaluation of Ingredients, Side Effects, and More
Arthrozene by Fisico is a joint health supplement designed to reduce swelling, support healthy cartilage, and improve mobility. It contains evidence-backed ingredients that have been demonstrated to help improve joint health.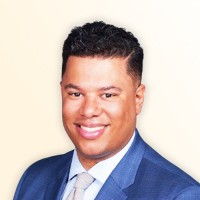 Medically Reviewed by
Anthony Dugarte, MD
Medical Reviewer
Anthony Dugarte, M.D., C.S.C.S. is a health and wellness writer and medical content reviewer. In addition to dedicating the last 8 years to medical research, Dr. Dugarte also has more than a decade of experience in strength and conditioning, nutrition, and rehabilitative exercise, as well as authoring and reviewing health and wellness-related content.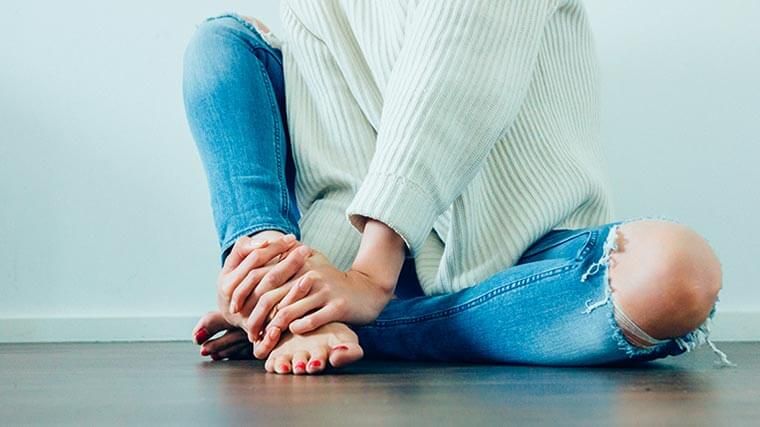 Pros

Evidence-backed ingredients
No significant safety concerns
90-day money-back guarantee

Cons

No study available on how the ingredients work together
No third-party testing
Expensive for a 30-day supply
What Is Arthrozene?
Arthrozene is a three-ingredient joint support formula. According to the product website, the goal of the specific formulation is to help reduce joint discomfort and stiffness.
Arthrozene contains three evidence-backed ingredients that have been found in randomized control trials to help support joint health.
Evaluation of Ingredients
Here are the three main ingredients in Arthrozene and some of the research behind each one:
AprèsFlex Boswellia Serrata Extract
AprèsFlex is a patented Boswellia Serrata extract made by a company called PLT Health Solutions.
Boswellia Serrata is an herbal extract sometimes called Indian Frankincense. It has been used for centuries in India and Asia for its anti-inflammatory properties.
Boswellia works by reducing inflammatory compounds in the body. It has been found to be particularly effective for decreasing the swelling, pain, and inflammation associated with arthritis. (1)
It may also help inhibit enzymes that break down cartilage and connective tissue, which could help slow down the joint degeneration that happens with this painful joint condition. (2)
PLT Health Solutions has completed several clinical trials on their AprèsFlex Boswellia product.
A 2011 clinical trial found that AprèsFlex (formerly known as Aflapin) was able to decrease joint pain scores by 20% within 5 days, 50% by 30 days, and 70% after 90 days. (3)
The manufacturer claims that their Boswellia extract contains a more bioavailable and bioactive boswellic acid, the active ingredient.
In their evaluations of the product, they have found that it is faster absorbed and has a quicker therapeutic benefit. (4)
Additionally, their trials have also evaluated both the safety and identified the optimal dosage of their product. (5)
Based on the clinical evidence produced by both the manufacturer and independent researchers, it seems clear that Boswellia extract, and more specifically AprèsFlex, is effective in helping control inflammation, improve mobility, and protect joint cartilage.
Mobilee Natural Chicken Comb Extract
Mobilee, extracted from the chicken comb, contains a high concentration of hyaluronic acid.
Joint deterioration is partially caused by a reduction in hyaluronic acid, one of the main components of joint fluid.
This fluid is needed to help protect the cartilage, without it the cartilage begins to break down, increasing pain and stiffness.
Mobilee has been evaluated in multiple clinical trials to help improve joint health, increase synthesis of hyaluronic acid, reduce pain, and increase muscle strength. (6)
B-2 Cool Native Collagen Type 2
B-2 cool collagen is chicken collagen made by the same company, Bioberica, that makes Mobilee.
Type 2 collagen is the type of collagen primarily found in the joints. As we age, we begin to lose collagen in all of our connective tissues, and it is not readily replaced.
This results in achy, creaky, painful joints, and loss of cartilage. Eventually, this can lead to the development of arthritis.
Type 2 collagen supplements have been found to support the health of existing cartilage as well as improve mobility in people with arthritis. (7)
Support for Claimed Benefits
Below is our summary of the available evidence for the claimed benefits of Arthrozene based on the available research:
Reduce swelling

5

/5
Improves mobility and flexibility

5

/5
Supports healthy cartilage

5

/5
In a review about supplements for joint health, the three ingredients in Arthrozene were found to be effective. (8)
All three of these ingredients have fairly strong clinical evidence to support their use, although they have not been studied when used in combination.
The only concern is that much of the research is short-term, therefore we can't determine if these results are sustainable long-term.
I feel that there is enough quality evidence to support the use of this product for joint health.
Side Effects, Safety, and Dosage
The dosage of Arthrozene is 1 capsule per day on an empty stomach.
There are no significant safety concerns with this product. Boswellia extract is considered safe in dosages of up to 1000 mg per day, this product only contains 100 mg.
Collagen and hyaluronic acid are both considered safe.
I would recommend avoiding this product if you are allergic to chicken since these ingredients are derived from chicken.
As always, if you are taking any other medications always speak to your doctor about your dietary supplements.
This product has also not been evaluated for use in pregnant or breastfeeding women.
Cost
A bottle of Arthrozene costs $49.95 for a 30-day supply. If you order 6 bottles at once, you can get the product for $39.95 per bottle.
Although there are cheaper joint products on the market that contain some of the ingredients in Arthrozene, the price seems to be about the same as other products with similar formulations.
How It Compares
There are many joint products available on the market that contain a variety of ingredients that may support joint health.
These alternatives may contain one or more of the ingredients found in Arthrozene, all of which are beneficial for joint health.
Most of the products with similar ingredients are around the same price, between $30–$50 a month.
If you are looking for an optimal joint product, in addition to the ingredients in this product, I might also consider products that contain glucosamine, chondroitin, or curcumin which have also been shown to improve joint health.
While there are many ingredients that have been evaluated to help protect joints, I think Arthrozene is a solid choice.
The Bottom Line
After reviewing the ingredients and research behind the ingredients in Arthrozene, as a registered dietitian, I would recommend someone struggling with arthritis try this product to see if it helps.
Arthritis can be extremely debilitating to one's life and I think anything that might improve mobility and reduce pain is beneficial.
I particularly like that each ingredient has been evaluated by the manufacturer and that independent clinical data also exists.
Both industry and non-industry studies coming to the same conclusion increases my confidence in the product's effectiveness.
Although there is potential for a conflict of interest when a company does its own studies, it also demonstrates that they care about the quality and safety of their product.
If you are struggling with arthritis, I would try this product to see if it helps. Although the price is a bit high, if you can reduce pain and improve your quality of life, it is worth it.
A Word from Our RD
While a supplement can help, keeping joints healthy requires other lifestyle changes as well.
If you are overweight, losing 5–10% of your body weight can help relieve pressure on the joints, reducing pain.
An anti-inflammatory diet with plenty of fruits and vegetables and omega-3 fats, that also reduces sugar and processed foods, can help as well.
Thanks for your feedback!
In a few words, please tell us how this article helped you today.
Please let us know how we can improve this article by selecting your concern below.
Thank You! We appreciate your feedback.
*
Please select at least one topic:
Please Note: We cannot provide medical advice. This feedback will help us continue improving your user experience on WellnessVerge.
Please Note: We cannot provide medical advice. This feedback will help us continue improving your user experience on WellnessVerge.