Why You Can Trust Us
Every article and review on WellnessVerge is thoroughly researched and fact-checked by licensed health professionals. Our editorial team is made up of registered dietitians and medical doctors.
Every piece of content is also medically reviewed to ensure accuracy and alignment with sound scientific evidence and medical consensus. We only use peer-reviewed journals and reputable medical sources to form our conclusions and recommendations.
We operate with total editorial independence, and our editorial policies ensure that your well-being comes first. Based on our rigorous research, we only recommend products that are worth considering. We always disclose any ads or partnerships with brands featured on our site.
Super Beta Prostate Review: A Detailed Analysis of Effectiveness and Safety
Super beta prostate is a dietary supplement for prostate health. However, many of the ingredients are lacking in clinical evidence to support their role in prostate health.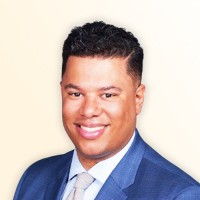 Medically Reviewed by
Anthony Dugarte, MD
Medical Reviewer
Anthony Dugarte, M.D., C.S.C.S. is a health and wellness writer and medical content reviewer. In addition to dedicating the last 8 years to medical research, Dr. Dugarte also has more than a decade of experience in strength and conditioning, nutrition, and rehabilitative exercise, as well as authoring and reviewing health and wellness-related content.

Pros

Safe with limited side effects
Comes with a 100% money-back guarantee

Cons

Many of the ingredients don't support the claims
Not likely to reduce many of the symptoms associated with BPH
Background
Enlarged prostate, also known as benign prostatic hyperplasia or BPH, is a very common condition. In fact, BPH is the most common prostate disorder in men.
Research shows that 50% of men between the ages of 51 and 60 and 90% of men over 80 are diagnosed with BPH. (1)
Common symptoms associated with BPH include frequent urination, an inability to empty the bladder completely, and reduced urinary flow.
Super Beta Prostate is an all-natural dietary supplement that is formulated to provide relief from BPH.
This prostate supplement claims to reduce the urge to urinate, support stronger urine flow, and promote healthy prostate function.
The product is manufactured by New Vitality, a company that also formulates supplements designed for men's and women's health and various nutritional products.
Evaluation of Ingredients
Phytosterols/ Beta-Sitosterol
Beta-sitosterol is a type of phytosterol which is a plant-based substance that has a similar structure to cholesterol.
Beta-sitosterol is known to reduce cholesterol levels and may reduce the risk of certain cancers. Additionally, beta-sitosterol may help relieve the symptoms of BPH.
Much of the research surrounding the use of beta-sitosterol is from older studies. For example, a 2000 review found that beta-sitosterol was a safe and effective treatment for mild to moderate BPH. (2)
A 2012 overview of research confirmed that beta-sitosterol was effective and safe in treating urinary symptoms associated with BPH. (3)
A more recent clinical study found that phytosterol-enriched saw palmetto was also effective in managing symptomatic BPH. (4)
Vitamin D
Vitamin D is an important nutrient that supports bone strength but has also been linked to prostate health.
There has been some research linking vitamin D deficiency to prostate health. One study found that vitamin D deficiency may be a risk factor for the development of BPH. (5)
Additionally, vitamin D may also offer relief from symptoms of BPH. One review of the research found that high doses (6000 IU) may decrease the prostate size in men with BPH. (6)
Super Beta Prostate only provides 800 IU, a significantly smaller dosage than what was found to be effective in the study.
Calcium
Calcium is the most abundant mineral in the body and is required for muscles to move and for nerves to carry messages from the brain to various body parts. Calcium is also needed to maintain strong bones and teeth.
While some research suggests that diets high in calcium may increase prostate cancer risk, additional research is needed to clarify this relationship. (7)
However, there is no strong evidence to suggest that calcium supplementation will decrease the symptoms of BPH.
Zinc
Zinc is an important mineral needed for protein synthesis, immune system support, and wound healing. It may also play a role in prostate health.
One recent study showed that men who were deficient in zinc may be more prone to BPH. (8)
Another study found that cancerous prostate tissue and prostate tissue from men with BPH had significantly less zinc than normal prostate tissue. (9)
More research is needed to determine if zinc supplementation can reduce the symptoms of BPH.
Copper
Copper is an essential mineral needed to make red blood cells, maintain nerve cells, support the immune system, and for energy production.
There has been some research suggesting that copper may be a useful tool in treating prostate cancer. However, more research is needed to explore this link. (10)
There is no research to suggest that copper plays a role in reducing symptoms related to BPH.
Manganese
Manganese is a trace mineral needed for brain functioning, bone building, and wound healing.
One recent study showed that manganese may help limit the viability of prostate cancer cells. There is no research linking manganese as a treatment for BPH. (11)
Chromium
Chromium is an essential mineral needed for protein, carbohydrate, and fat metabolism.
There is no research suggesting that chromium supplementation can help relieve symptoms of BPH.
Molybdenum
Molybdenum is an essential mineral needed to carry out various enzymatic reactions in the body.
There is no evidence to support that molybdenum can help relieve symptoms associated with BPH.
Boron
Boron is a trace mineral that is useful for bone growth, wound healing, and immune system support.
There is no research to suggest that boron supplementation will reduce the symptoms of BPH.
Support for Claimed Benefits
Below is our summary of the available evidence for the claimed benefits of Super Beta Prostate based on the available research:
Healthy urinary function

3

/5
Healthy prostate function

3

/5
Promotes healthy bladder emptying

3

/5
Reduces urges to urinate

3

/5
Supports stronger urine flow

3

/5
Reduces waking at night to urinate

2

/5
Side Effects, Safety, and Dosage
Super Beta Prostate is safe to take for healthy individuals. It is always important to seek advice from your health care practitioner before taking any supplement to ensure its safety for you.
The ingredients in Super Beta Prostate are generally safe to use and are typically well tolerated.
The most common side effect is mild gastrointestinal symptoms like nausea, diarrhea, and indigestion.
However, Super Beta Prostate does contain higher doses of plant sterols than those typically studied, which may lead to increased gastrointestinal symptoms.
The recommended dosage for Super Beta Prostate is 2 capsules per day. The manufacturer recommends taking one pill in the morning and one pill in the evening with meals.
Super Beta Prostate strongly encourages men to take the formula for at least 30–60 days before deciding if it works or not.
Cost and Where to Buy
You can order Super Beta Prostate from the New Vitality website with the following purchasing options:
1 Bottle for $35.96
3 Bottles for $80.91 ($26.97 per bottle)
6 Bottles for $143.82 ($23.97 per bottle)
12 Bottles for $278.64 ($23.22 per bottle)
New Vitality does offer a subscription program that provides free shipping and 10% off of orders.
Super Beta Prostate can also be purchased on Amazon for $29.99 per bottle.
With respect to other prostate health supplements, Super Beta Prostate is comparable in price and may be worth the money if it does help relieve BPH symptoms.
Comparison to Alternatives
There are a variety of prostate health supplements on the market to choose from.
Prostera is a prostate health supplement that is similar in price and nutritional profile to Super Beta Prostate.
Prostera also provides beta-sitosterol but at a higher amount (400 mg) than Super Beta Prostate's 250 mg.
UltaLife UltaMan Advanced Prostate Complex is another prostate health supplement with a similar nutritional profile to Super Beta Prostate.
This product does contain a few additional nutrients that may help reduce symptoms of BPH.
These ingredients include saw palmetto and stinging nettle, both of which have been studied for their potential to enhance prostate health. (12)
It costs $19.95 for a 1-month supply, which is slightly less expensive than Super Beta Prostate.
Related: Best Prostate Health Supplements of 2022
The Bottom Line
Super Beta Prostate is one of the many prostate health supplements on the market. There are few ingredients in this supplement backed by clinical evidence in their ability to reduce BPH symptoms.
However, the majority of the ingredients do not have evidence to support their role in prostate health.
Urinary symptoms may be caused by a more serious condition. Before managing symptoms with supplements, talk to your health care provider about your symptoms to rule out a more serious cause.
A Word from Our RD
If you're looking for ways to safely treat BPH symptoms without using medications or supplements, look no further than your refrigerator.
One study looked at the effect of diet on BPH. Researchers found that men with diets high in fruits and vegetables had fewer BPH symptoms and were less likely to experience worsening of their BPH over time. (13)
The following are ways you can incorporate more fruits and vegetables into your diet:
Include at least one piece of fruit at breakfast. For example, add a sliced banana to your cereal, or enjoy a handful of berries as a side to your scrambled eggs.
Fill at least half of your plate with fruits and vegetables at lunch and dinner.
If having a sandwich or wrap, layer it with veggies like lettuce, tomato, peppers, onions, sprouts, cucumbers, and sprouts.
Add extra vegetables to pasta and soups.
If pressed for time, use pre-washed and pre-cut or frozen fruits and vegetables.
For the best diet advice for you, always speak to a registered dietitian.
Thanks for your feedback!
In a few words, please tell us how this article helped you today.
Please let us know how we can improve this article by selecting your concern below.
Thank You! We appreciate your feedback.
*
Please select at least one topic:
Please Note: We cannot provide medical advice. This feedback will help us continue improving your user experience on WellnessVerge.
Please Note: We cannot provide medical advice. This feedback will help us continue improving your user experience on WellnessVerge.
At WellnessVerge, we only use reputable sources, including peer-reviewed medical journals and well-respected academic institutions.