Why You Can Trust Us
Every article and review on WellnessVerge is thoroughly researched and fact-checked by licensed health professionals. Our editorial team is made up of registered dietitians and medical doctors.
Every piece of content is also medically reviewed to ensure accuracy and alignment with sound scientific evidence and medical consensus. We only use peer-reviewed journals and reputable medical sources to form our conclusions and recommendations.
We operate with total editorial independence, and our editorial policies ensure that your well-being comes first. Based on our rigorous research, we only recommend products that are worth considering. We always disclose any ads or partnerships with brands featured on our site.
Prosvent Review: Is It Safe and Effective?
Many of the nutrients found in Prosvent have clinical evidence to support product claims. However, the doses of the active ingredients are smaller than those used in clinical studies.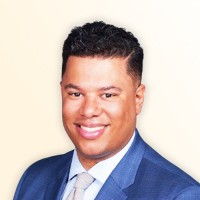 Medically Reviewed by
Anthony Dugarte, MD
Medical Reviewer
Anthony Dugarte, M.D., C.S.C.S. is a health and wellness writer and medical content reviewer. In addition to dedicating the last 8 years to medical research, Dr. Dugarte also has more than a decade of experience in strength and conditioning, nutrition, and rehabilitative exercise, as well as authoring and reviewing health and wellness-related content.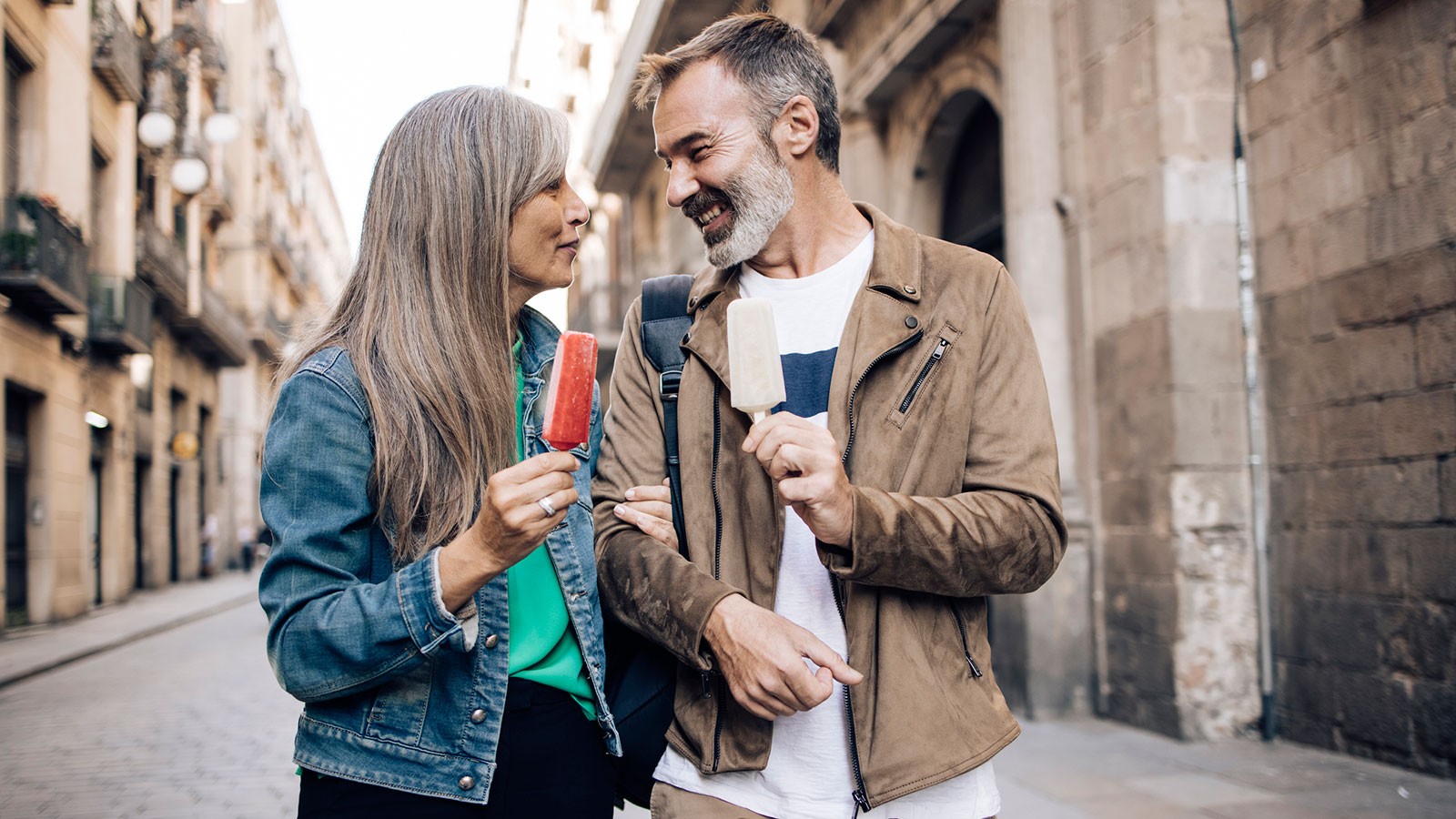 Pros

Money-back guarantee
Safe with limited side effects
Mostly contains evidence-based ingredients

Cons

Conflicting research on some ingredients
More expensive than some similar products
Ingredients lacking in effective doses
Background
Prosvent is a nutritional supplement designed to promote normal prostate health and function.
Provent's blend of nutrients promises to reduce the common symptoms of enlarged prostate or BPH, including urine frequency and urgency, weak flow, and inability to empty the bladder fully.
Enlarged prostate, also known as benign prostatic hyperplasia (BPH), is a common condition.
Studies show that 50% of men between the ages of 51 to 60 and 90% of men over 80 are diagnosed with BPH. (1)
An enlarged prostate can cause a host of unpleasant symptoms including urination urgency and frequency, a weak stream, the inability to fully empty the bladder, and interrupted sleep.
Prosvent is designed to help. It is manufactured by Thera Botanics, a company that also manufactures various other nutritional supplements geared towards men's health, women's health, cognition and memory, digestive health, and sleep.
Evaluation of Ingredients
Beta-Sitosterol
Beta-Sitosterol is a plant-based fat similar to cholesterol and is used as a supplement to treat high cholesterol and other conditions.
Much of the research linking sterols to the treatment of prostate-related urinary symptoms was conducted over 25 years ago. (2)
However, a more recent overview of the research did conclude that sterols were effective in treating BPH. (3)
Nettle Root
Nettle root is derived from the stinging nettle plant and has been thought to have anti-inflammatory properties.
In addition to being anti-inflammatory, nettle root, when combined with other herbs, may be effective in reducing the symptoms of BPH.
One study found that a daily dose of 120 mg of nettle root improved urinary flow rates and bladder emptying in elderly people diagnosed with BPH. (4)
Moreover, according to researchers, nettle root (300 mg each, 2 times a day) had a better effect on relieving clinical symptoms in BPH patients than placebo. (1)
The nettle root found in Prosvent is part of their proprietary blend; therefore, the exact amount of milligrams provided is unknown.
Pygeum Africanum
Pygeum Africanum is made from the bark of the African plum tree and has properties that may help reduce the common symptoms of BPH.
There are older research studies that show pygeum africanum can reduce night urination, frequent urination, inflammation, and incontinence associated with BPH. (5)
This 2012 study suggested that pygeum may help slow the growth of prostate cells, which may help prevent the development of BPH. (6)
Pumpkin Seed Oil
Pumpkin seed oil is cold-pressed from pumpkin seeds and is said to support cardiovascular wellness in addition to urinary health.
Pumpkin seed oil may work together with saw palmetto oil to reduce symptoms related to BPH.
One study found pumpkin seed oil along with saw palmetto oil offers a safe and effective treatment option for men with BPH. (7)
The study participants received 320 mg of both pumpkin seed oil and saw palmetto oil. The total proprietary blend in Prosvent is only 335 mg, making it unlikely that Prosvent contains effective amounts of either nutrient.
Saw Palmetto
Saw palmetto is made from the berries of a plant called the dwarf palm. It has been widely studied as a treatment option for decreasing symptoms related to BPH with conflicting results.
One extensive review from 2012 found that saw palmetto does not improve excessive night-time urination, peak urine flow, or other urinary symptoms related to BPH when compared with a placebo. (8)
However, a more recent review suggested that because of saw palmetto's excellent safety profile and solid evidence base, it can be recommended as first-line therapy in men with mild to moderate BPH symptoms. (9)
The effective dose of saw palmetto used in most trials is 320 mg per day. While Prosvent's dosage is unknown, it is likely far lower than the suggested 320 mg per day.
Lycopene
Lycopene is an antioxidant-rich plant nutrient found in tomatoes, tomato products, watermelons, red oranges, pink grapefruits, and apricots.
While there is some evidence showing that lycopene may reduce the risk of prostate cancer, its ability to reduce BPH symptoms remains unclear. (10)
Vitamin D
Vitamin D is an important nutrient needed for bone strength, muscle and nerve functioning, and an efficient immune system.
According to the research, there is a relationship between vitamin D deficiency and enlarged prostate. (11)
This study found that supplementing vitamin D of doses at 6000 IU/day may decrease the prevalence of enlarged prostate. (12)
Unfortunately, Prosvent only includes 200 UI/day, which is a much smaller dose than what was found to be effective in the study.
Zinc
Zinc is an important mineral needed to support your immune system, synthesize proteins, and promote wound healing.
Zinc also plays an important role in the development and normal functioning of the prostate.
According to one recent study, being deficient in zinc may place men at higher risk of having BPH. (13)
An older study found that cancerous prostate tissue and prostate tissue from men with BPH had significantly less zinc than normal prostate tissue. (14)
The role of zinc in normal prostate functioning appears strong. However, more research is needed to conclude that zinc supplementation can reduce the symptoms of BPH.
Support for Claimed Benefits
Below is our summary of the available evidence for the claimed benefits of Prosvent based on the available research:
Reduces urinary frequency

3

/5
Reduces urinary urgency

3

/5
Improves weak flow

3

/5
Promotes ability to fully empty bladder

3

/5
Better sleep

1

/5
Side Effects, Safety, and Dosage
The ingredients found in Prosvent are generally safe for healthy individuals. Side effects are uncommon and mostly mild.
The sterols found in Prosvent may cause digestive symptoms, including diarrhea, nausea, and indigestion.
If you are experiencing urinary symptoms, it's important to discuss these with your health care provider to rule out anything more serious.
As with any supplement, it is important to discuss its use with your health care provider to ensure its safety for you.
The manufacturers of Provent recommend taking two capsules each day with meals.
Cost and Where to Buy
Prosvent can be purchased directly through its website or from Amazon.
If you choose to purchase Prosvent through their website, you will receive a free 30-day trial and only pay $9.95 for shipping and processing.
Unless you cancel, after 30 days, you will be charged $39.95 per bottle (a 1-month supply), plus a $9.95 shipping and processing fee.
Prosvent can also be purchased at a higher price point on Amazon for $57.00 for a 1-month supply.
Compared to using pharmaceuticals to treat symptoms of BPH, Prosvent is a relatively inexpensive and safe option.
According to this study, the costs for medications commonly used to treat BPH range from $76.77 per month to $119.55 per month. (15)
Given the research surrounding many of the ingredients found in Prosvent, the product's cost appears reasonable and worth trying for someone with symptoms related to BPH.
How It Compares
There are various non-prescription dietary supplements on the market claiming to promote normal prostate health and function.
For example, ProstraGenix has a similar nutrition profile as Prosvent and is the same price at $49.95 (includes free shipping) for a 1-month supply.
Prostonic Ultra is another prostate support supplement that is similar to Prosvent but is less expensive.
Prostonic Ultra can be purchased directly through Amazon for $29.99 for a 2-month supply.
Related: Best Prostate Health Supplements of 2022
The Bottom Line
For men looking to manage their BPH symptoms without surgery or the use of medications, Prosvent offers a nice alternative.
Despite some inconclusive evidence and lack of larger clinical trials, Provent is safe and offers a money-back guarantee making it a viable option for men with BPH.
Some of the ingredients in Prosvent are found in smaller doses than the doses found to be effective in the research.
However, many of the ingredients in Prosvent have some clinical evidence to support prostate health while reducing some symptoms related to BPH.
It is important to note that symptoms similar to BPH may be caused by something more serious.
Discussing these symptoms with your health care provider to rule out underlying conditions is imperative before taking any medication or supplement.
A Word from Our RD
For men looking to enhance their prostate health without using medications or supplements, following a Mediterranean eating pattern may be helpful.
One study found that the Mediterranean diet, characterized by low intakes of animal protein and high intakes of fruits and vegetables, may be protective against BPH. (16)
The following are the tenents of the Mediterranean diet plan:
Aim for 7 to 10 servings of fruits and vegetables every day.
Eat fish twice per week.
Use healthy fats like olive oil instead of butter.
Incorporate whole grains into your diet, such as brown rice, whole grain bread, and quinoa.
Reduce red meat intake to a few times per month.
If you need help with improving your prostate levels, always speak to your doctor or registered dietitian for the best diet plan for you.
Thanks for your feedback!
In a few words, please tell us how this article helped you today.
Please let us know how we can improve this article by selecting your concern below.
Thank You! We appreciate your feedback.
*
Please select at least one topic:
Please Note: We cannot provide medical advice. This feedback will help us continue improving your user experience on WellnessVerge.
Please Note: We cannot provide medical advice. This feedback will help us continue improving your user experience on WellnessVerge.
At WellnessVerge, we only use reputable sources, including peer-reviewed medical journals and well-respected academic institutions.