WellnessVerge is reader-supported. We may earn a commission when you make a purchase through the links on this page. Learn more about our process here.
Why You Can Trust Us
Every article and review on WellnessVerge is thoroughly researched and fact-checked by licensed health professionals. Our editorial team is made up of registered dietitians and medical doctors.
Every piece of content is also medically reviewed to ensure accuracy and alignment with sound scientific evidence and medical consensus. We only use peer-reviewed journals and reputable medical sources to form our conclusions and recommendations.
We operate with total editorial independence, and our editorial policies ensure that your well-being comes first. Based on our rigorous research, we only recommend products that are worth considering. We always disclose any ads or partnerships with brands featured on our site.
Relaxium Sleep Review: Is It Safe and Effective?
Relaxium Sleep is a natural sleep aid intended to improve overall sleep quality and promote a deeper, more restful sleep. Although it contains many ingredients that have been found to help with sleep, it should be used with caution as people may react differently.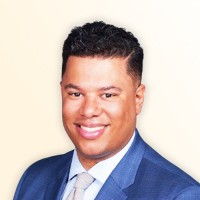 Medically Reviewed by
Anthony Dugarte, MD
Medical Reviewer
Anthony Dugarte, M.D., C.S.C.S. is a health and wellness writer and medical content reviewer. In addition to dedicating the last 8 years to medical research, Dr. Dugarte also has more than a decade of experience in strength and conditioning, nutrition, and rehabilitative exercise, as well as authoring and reviewing health and wellness-related content.

Pros

Some ingredients are evidence-based
Contains antioxidants
30-day money-back guarantee

Cons

Limited evidence for some ingredients
Potential side effects
Expensive compared to similar products
What Is Relaxium Sleep?
Relaxium Sleep is a natural sleep aid that is claimed to be non-habit-forming.
It contains several nutrients and herbs that may help with sleep. The founder is Dr. Eric Ciliberti, a renowned neurologist and sleep expert.
Relaxium Sleep contains eight core ingredients, some intended for promoting relaxation and others for restoring the body's natural sleep cycles.
Dr. Caliberti claims this product is natural, effective, and non-habit forming.
The instructions for use are to take two capsules per day with water.
Evaluation of Ingredients
Relaxium Sleep contains eight main ingredients:
1. Magnesium, 100 mg
Magnesium is an important mineral that serves many functions in the body.
One small study found that supplementing with magnesium improved sleep quality and insomnia measures at a dose of 500 mg per day. (1)
However, Relaxium Sleep only contains 100 mg of magnesium.
Summary
While magnesium has the potential to improve sleep, the dose present in this product may not be high enough to produce an effect.
2. L-Tryptophan, 500 mg
L-tryptophan is an amino acid (protein-building block) that helps the body make serotonin and melatonin, two key hormones involved in sleep health.
A small 2013 study found that participants who ate higher-tryptophan cereals had improved sleep quality and duration. (2)
Another small 2014 study showed that those who consumed a tryptophan-rich breakfast had higher melatonin levels. (3)
The high tryptophan breakfast contained 476 milligrams of tryptophan, close to the amount present in Relaxium sleep.
Summary
While these two small studies show promise, more extensive, long-term studies are needed to confirm that the benefits seen are directly from tryptophan.
3. Valerest, 228.9 mg
This blend contains a combination of valerian root and hops. Valerian root is an herb that is said to help manage insomnia.
There was one small study where participants took 300 mg of valerian root nightly for two weeks. (4)
It was not found to improve sleep. Another large systematic review found valerian root to be safe but not effective in treating insomnia. (5)
Hops are flowers present in beer that are said to have a sedative effect.
In one small 1-week animal study, sleep was improved with 2 mg of hops per day. (6)
Another small human study was conducted, which showed improved nighttime sleep with consuming hops present in non-alcoholic beer. (7)
Summary:
Valerian root and hops have been shown to be effective for sleep in small studies. However, larger, long-term human studies are needed to confirm the effectiveness of both of these ingredients.
4. Sensoril Ashwagandha, 120 mg
This blend contains an ashwagandha extract. Ashwagandha is an adaptogen – an herb thought to help the body better manage stress.
In doing this, ashwagandha may help to induce sleep and improve relaxation.
A 2019 randomized, double-blinded study showed ashwagandha's potential to reduce insomnia. (8)
However, the dose was 600 mg per day, much higher than what is present in Relaxium Sleep.
Another small 2020 study was done where participants also took 600 mg of ashwagandha per day for 12 weeks. Those who took the ashwagandha had reported improvements in sleep quality. (9)
Summary
Adaptogens such as ashwagandha have potential benefits for improving sleep. However, the dose present in this product may not be adequate based on the available research.
5. GABA, 100 mg
GABA is a neurotransmitter, otherwise known as gamma-aminobutyric acid. A neurotransmitter is a chemical messenger that sends signals to and from the brain to other parts of the body.
A 2020 systematic review showed sleep improvements in those taking doses of 100–300 mg per day. When GABA receptors are activated, it is said to promote sleep. (10)
The study authors concluded that more research is still needed to confirm the relationship between GABA and sleep health.
Summary
GABA is a neurotransmitter that may have the potential to promote sleep. However, more research is needed to determine the optimal timing, dose, and duration required to experience these benefits.
6. Chamomile, 75 mg
Chamomile is an herb that has the potential to promote relaxation and help with sleep.
A 2017 study of elderly adults found that taking chamomile significantly improved sleep. (11)
However, this was at a dose of 400 mg daily, which is more than three times the amount present in Relaxium Sleep.
The elderly may be more likely to experience insomnia, but it is unclear if this study result will apply to people of all ages.
Another small 2011 study found no difference in sleep quality in those taking 270 mg of chamomile twice a day. However, this is a much higher dose than what is present in Relaxium Sleep, and it still didn't have an impact. (12)
Summary
While chamomile is known to be generally safe, the research is mixed, and the dose present in Relaxium may not be enough to produce a benefit.
7. Passionflower, 75 mg
Passionflower is an herb that may help with sleep disturbances, possibly by boosting GABA levels that can calm your mind.
A small 2011 randomized trial was conducted that showed short-term sleep improvements in those taking passionflower tea for seven days. (13)
Summary
More studies are needed to determine the optimal dose and if the sleep benefits of taking passionflower would continue after seven days.
8. Melatonin, 5 mg
Melatonin is a hormone that regulates our natural "sleep-wake" cycle. However, some of us do not produce enough.
There was a large 2013 meta-analysis done that reviewed 19 studies. Many showed a modest improvement in sleep in those taking melatonin, with a low risk for side effects. (14)
Still, according to the American Academy of Sleep Medicine, there is not enough evidence on the effectiveness of melatonin for chronic insomnia. (15)
The researchers did note that melatonin's effectiveness may diminish the longer you take it.
The most common dose recommended is 5–10 mg per day.
I have had clients who take melatonin regularly. Some say it helps with their sleep, but others are not sure if it does anything.
Summary
Out of all of the ingredients present in this product, I would be most confident to recommend melatonin on its own, given the larger amount of research and its stronger safety profile. However, it's still unclear if it would be as effective when combined with other ingredients that are present in Relaxium Sleep.
Support for Claimed Benefits
Below is our summary of the available evidence for the claimed benefits of Relaxium Sleep based on the available research:
Sleep through the night

3

/5
Fall asleep faster

3

/5
Enhance focus and concentration

2

/5
Side Effects, Safety, and Dosage
The recommended dose for Relaxium Sleep is two capsules per day with water.
While Relaxium Sleep contains several ingredients that may help with sleep, it is still unknown what the proper dose and combination of ingredients should be for optimal effectiveness and safety.
Sleep aids are unique in that everyone responds to them differently, leading to very different effects.
Several of the individual ingredients present in Relaxium Sleep are in lower doses than those shown to be effective in research studies. While this is negative, it's a good thing regarding Relaxium Sleep's safety profile.
I would be cautious with any other medications that you take that can also result in sleepiness, as this is a fairly common side effect of prescription medications.
Combining multiple medications or supplements that have this side effect may result in excessive drowsiness or lethargy, where you fall asleep too quickly or have trouble waking up.
This product contains several types of ingredients. The most common side effects of the ingredients present include sleepiness and nausea, particularly with melatonin. (16)
According to the NIH, passionflower may cause drowsiness, confusion, and uncoordinated movement in some people. However, this was primarily found in much higher doses. (17)
Before starting this supplement, I would recommend speaking to your doctor to review your medical history, medications, and particular sleep issues.
Cost and Where to Buy
Relaxium Sleep is sold directly on Relaxium's website and Amazon. The cost is $45.95 for a 30-day supply from the manufacturer.
The company offers a 10% discount for signing up for their subscribe-and-save program.
The cost is relatively expensive compared to similar sleep aids, which typically run around $15–$25 for a 30-day supply.
Buying from Amazon will get you a lower and a money-back guarantee.
How Relaxium Sleep Compares to Alternatives
There are many sleep aids and specific ingredients for this purpose on the market.
Two multi-ingredient sleep aids similar to Relaxium Sleep are Primal Sleep by Primal Harvest and Get Your Sleep Natural Sleep Aid.
Both Primal Sleep and Get Your Sleep are significantly less expensive than Relaxium.
As far as ingredients, both alternatives contain similar ingredients to Relaxium, such as valerian root, chamomile, GABA, and melatonin.
However, they are different as they are part of a total complex, where the brands don't specify exactly how much of each ingredient is present.
I typically don't recommend supplements that contain proprietary blends or complexes because you're left to estimate the dose of each ingredient, which is not safe.
You can either be taking too much, which increases the risk for side effects, or not enough, rendering it ineffective.
In comparison, Relaxium Sleep has a transparent ingredient label listing the amounts of each ingredient used.
Frequently Asked Questions About Relxaium Sleep
What is Relaxium Sleep?
Relaxium Sleep is a natural sleep aid intended to promote relaxation and improve sleep quality.
What are the active ingredients in Relaxium Sleep?
The active ingredients in Relaxium Sleep are magnesium, L-tryptophan, Valerest (valerian + hops), ashwagandha, GABA, chamomile, passionflower, and melatonin. This is the combination of ingredients that promotes rest and relaxation.
Does Relaxium Sleep work?
Some of the ingredients present may help with sleep, but most of the doses present are not enough to produce an effect.
Is Relaxium Sleep habit-forming?
There is no evidence that Relaxium Sleep is addictive or habit-forming. However, everyone responds differently to sleep aids, and therefore you should always speak to your doctor before starting any new supplement.
What are other natural ways to improve sleep?
There are several other things you can do to improve your sleep quality. One of the most effective natural sleep remedies is called cognitive-behavior therapy, or CBT. This is a form of psychotherapy that helps identify the root cause of your poor sleep habits.
Other effective habits include eating a healthy diet and limiting high foods that can cause indigestion at night such as fried or spicy foods.
Regular exercise, fresh air, and stress management techniques such as journaling can also help.
The Bottom Line
Relaxium Sleep contains several ingredients that have been researched to help with sleep.
However, its blend of ingredients that have not been studied in combination, therefore, there is simply no way to know how they will interact when consumed.
In addition, several of the ingredient doses are in lower amounts than what has been shown to be effective in studies.
I would first recommend addressing any underlying root causes of sleep issues.
This can be done with the help of a healthcare team consisting of a registered dietitian, therapist, or psychotherapist to review your habits and medications that could be impacting your sleep.
Before starting on any new supplement, such as Relaxium Sleep, always consult your medical provider to determine the benefits and risks.
Thanks for your feedback!
In a few words, please tell us how this article helped you today.
Please let us know how we can improve this article by selecting your concern below.
Thank You! We appreciate your feedback.
*
Please select at least one topic:
Please Note: We cannot provide medical advice. This feedback will help us continue improving your user experience on WellnessVerge.
Please Note: We cannot provide medical advice. This feedback will help us continue improving your user experience on WellnessVerge.
At WellnessVerge, we only use reputable sources, including peer-reviewed medical journals and well-respected academic institutions.