WellnessVerge is reader-supported. We may earn a commission when you make a purchase through the links on this page. Learn more about our process here.
Why You Can Trust Us
Every article and review on WellnessVerge is thoroughly researched and fact-checked by licensed health professionals. Our editorial team is made up of registered dietitians and medical doctors.
Every piece of content is also medically reviewed to ensure accuracy and alignment with sound scientific evidence and medical consensus. We only use peer-reviewed journals and reputable medical sources to form our conclusions and recommendations.
We operate with total editorial independence, and our editorial policies ensure that your well-being comes first. Based on our rigorous research, we only recommend products that are worth considering. We always disclose any ads or partnerships with brands featured on our site.
Sandland Sleep Review: Effectiveness, Side Effects, Pros and Cons
Sandland Sleep makes sleep supplements that work with your body's circadian rhythms. While the research into certain ingredients is still relatively new, Sandland Sleep products have the potential to be an effective sleep aid.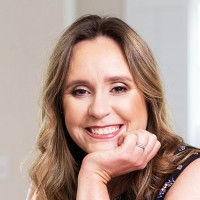 Fact-checked by
Ana Reisdorf, MS, RD
Registered Dietitian Nutritionist
Ana Reisdorf is a registered dietitian nutritionist with 14 years of experience in the field of nutrition and dietetics. She graduated from UCLA in 2002 with a degree in psychology and women's studies and completed her master's degree from Central Michigan University in 2010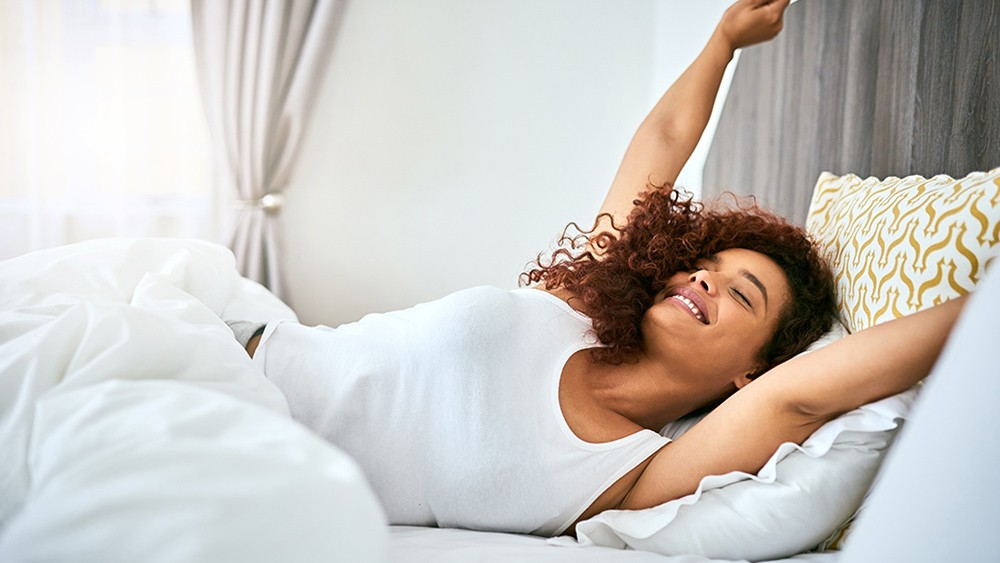 Pros

Uses high-quality hemp-derived products
30-day return policy available
Third-party testing on ingredients
Convenient to take

Cons

Some main ingredients have limited research
Hemp-based products are costly
CBN may cause false positive on drug test
What Is Sandland Sleep?
Sandland Sleep is a company that creates sleep supplements utilizing hemp and herbal products to work with your body's natural sleeping signals.
This brand states that their products are formulated for restorative sleep and not for "knocking you out." Sorry, LL Cool J.
Sandland Sleep wants to help restore your body's natural ability to find sleep by working with your natural circadian rhythm and the endocannabinoid system.
Sandland Sleep is a relatively new brand that was launched in April 2021.
Josh Townsend is the CEO of Sandland Sleep, and the products were formulated with the guidance of Dr. Felicia D. Stoler and Dr. Armia Z. Abdo.
This article will discuss Sandland Sleep's two products, Fall Asleep and Stay Asleep, so you can see if they are worth trying.
Fall Asleep is a fast-acting sublingual tablet that is dosed to assist your body in falling asleep faster. This supplement takes effect in a matter of minutes after taking.
To take, place one tablet beneath your tongue and let it dissolve.
Stay Asleep is for people who have difficulty staying asleep throughout the night.
This product is formulated as a time-release pill that begins working approximately an hour after taking and lasts throughout the night.
Evaluation of Ingredients
Sandland Sleep's Fall Asleep and Stay Asleep contain CBN derived from hemp extract, melatonin, terpenes from hops, and natural peppermint.
Though they are very similar in their makeup, the form of delivery and dosing of ingredients differ to give you a distinct experience with either supplement.
Fall Asleep contains 15 mg of CBN per tablet, and Stay Asleep contains 30 mg of CBN per pill.
The Sandland Sleep website references studies about how Sandland is tested and proven to improve sleep, but I was unable to find these articles.
Cannabinol, 15–30 mg
Cannabinol (CBN) is a cannabinoid derived from hemp and cannabis plants.
The CBN used in Sandland products is derived from hemp. Hemp is naturally low in THC (less than 0.3%) and was made a legal industrial crop after the passing of the 2018 Farm Bill. (1)
CBN is produced through the breakdown of THC through heat and oxidation.
It is not considered a psychoactive component like THC, but some studies suggest that CBN may cause mild psychoactive effects.
CBN may benefit sleep due to possible interaction with the endocannabinoid system.
The endocannabinoid system has been recently discovered to help maintain the homeostasis of our brain, endocrine system, immune system, and other organs. (2)
Endocannabinoids may help increase slow-wave sleep and REM sleep by increasing signals that tell the brain to sleep.
Two of the primary receptors in the brain for endocannabinoids are CB1 and CB2. The activation of CB1 may enhance the release of acetylcholine, a significant brain chemical, to trigger sleep. (3)
CBN is a partial agonist of the CB1 receptor, so this may be where claims about CBN's sleep benefits come from.
A 2021 mini-review of cannabinol and sleep noted that there is limited data on CBN's effectiveness for sleep. (4)
Most of the few studies available were from the 1970s–80s and had small sample sizes, and none of the included studies formally assessed sleep through validated questionnaires or sleep studies.
Summary
There is insufficient research available to demonstrate CBN's effectiveness in improving sleep. It may have promise as a sleep aid by its effects on the endocannabinoid system, but more research needs to be done.
Melatonin, 1 mg
Melatonin is a hormone produced by the pineal gland. It works with our circadian rhythms to regulate several body systems, including our sleep-wake cycle (time spent asleep or awake). (5)
Melatonin supplements may be beneficial for regulating sleep in people with sleep and circadian rhythm disorders. (6)
Primary sleep disorders may include RLS, sleep apnea, insomnia, and jet lag.
A 2017 meta-analysis found that melatonin supplementation effectively reduced sleep latency (time to sleep) the most in people with insomnia and delayed sleep phase syndrome. (7)
Melatonin also helped regulate sleep-wake patterns in participants compared to a placebo. Doses of melatonin used in the studies ranged from 0.1 mg to 10 mg.
Secondary sleep disorders result from another condition, such as obstructive sleep apnea, depression, or heartburn.
A 2019 meta-analysis suggests that melatonin supplementation may reduce time to sleep and increase total sleep time in individuals with secondary sleep disorders. (8)
Only seven studies were included in this analysis, and the studied dose of melatonin was 3–6 mg.
Summary
Melatonin is a hormone that helps regulate the circadian rhythm and sleep cycle. Studies find that melatonin supplementation may help sleep time in people with primary and secondary sleep disorders.
Sandland products may have enough melatonin to benefit sleep.
Terpenes, 1 g
Terpenes are aromatic compounds found in plants responsible for the way plants smell.
In Sandland Sleep products, hemp and peppermint have naturally occurring terpenes, and Sandland adds terpenes to their proprietary blend of ingredients by using hops.
Some common terpenes thought to have benefits for sleep include myrcene, linalool, alpha-pinene, terpinolene, and beta-caryophyllene (BCP). (9, 10, 11)
Humulus lupulus, known as the common hop, is a plant within the hemp family.
You may be familiar with hops in beer. They help give certain beers their flavor and aroma and add other properties to the enjoyment of beer.
Hops, like other plants, have essential oils and terpenes.
Major terpenes found in hops include myrcene, beta-caryophyllene, and alpha-humulene. Terpene content varies by hops age and variety. (12, 13)
These terpenes in hops, peppermint, and hemp appear to increase the function of GABA receptors. Activation of GABA receptors is related to increased sleep. (14, 15)
Animal studies find that myrcene supplementation increased sleeping time in mice dosed with barbiturates. (16)
Beta-caryophyllene may be beneficial through its sedative activity and anxiety-reducing potential. (17, 18)
A 2012 study examined the effects of a non-alcoholic beer containing hops in a group of female nurses working rotating or night shifts. (19)
By the end of the 14-day trial, women who took the non-alcoholic beer fell asleep faster and had less activity during the night, indicating improved sleep quality.
Summary
Terpenes are naturally-occurring plant compounds that affect the aroma of plants. The terpenes in hops, hemp, and peppermint appear to activate GABA receptors, which may improve sleep.
Peppermint
Peppermint is a type of mint often used in aromatherapy. There may be benefits for peppermint to be used as a sleep aid.
Sandland claims that the peppermint in their products has an aromatherapy effect.
A 2017 study examined the effects of aromatherapy on patients with acute leukemia who experienced insomnia. Patients chose from the scents of lavender, chamomile, or peppermint essential oil. (20)
By the end of the trial, patients reported improved sleep quality, decreased tiredness, and decreased drowsiness while using aromatherapy.
A 2020 study on the effects of peppermint and lavender oil on sleep in cardiac patients found that aromatherapy could improve sleep quality. (21)
Patients reported improved sleep quality while having aromatherapy on a validated questionnaire compared to a placebo.
Summary
The limited research on aromatherapy and sleep suggests that peppermint essential oil may help improve sleep quality in people with various conditions.
There is a lack of research on whether ingested peppermint has the same aromatherapy benefits as inhalation of peppermint essential oil.
Support for Claimed Benefits
Below is our summary of the available evidence for the claimed benefits of Sandland Sleep based on the available research:
Helps sync natural circadian rhythm

4

/5
Improves ability to fall asleep on time

4

/5
Helps increase sleep during the night

4

/5
Sandland Sleep's Fall Asleep and Stay Asleep contain ingredients that have either been studied to support sleep or have the potential to do so.
Melatonin has the largest body of research out of all of the ingredients. It appears to benefit the circadian rhythm, improving time to fall asleep and time spent sleeping.
Peppermint has limited research on improving sleep quality, but available clinical trials are promising.
There's limited research available that can support the use of CBN for sleep. It may be beneficial for the endocannabinoid system that helps with homeostasis, but it's difficult to say.
Dosing, Side Effects, and Safety
To use Fall Asleep, place one or two tablets beneath your tongue approximately 15 minutes before you go to bed.
To use Stay Asleep, take one or two pills whole with 8 oz of water one hour before going to bed.
When starting the use of this product, you can judge your tolerance by using one tablet or pill, adjusting as needed.
Because both Fall Asleep and Stay Asleep contain the same active ingredients, I will discuss these supplements' side effects and safety together.
CBN is a less-studied cannabinoid compared to CBD, so there is less research available on its side effects.
Doses from 20 mg to 400 mg of CBN taken orally are not found to produce any psychoactive or physical side effects. However, one animal study found that CBN may increase appetite. (22, 23)
CBN may trigger a false positive for THC on a drug test, so this is something to consider before taking any Sandland products.
A 2020 study found that CBN interacted with urine immunoassay tests for THC, though higher doses were needed to mimic THC metabolites. (24)
Sandland's hemp is third-party tested by SC Labs to ensure the quality of their hemp-based products.
Melatonin is generally safe if used in the short term, but there is limited research on long-term use.
Potential side effects from taking melatonin include dizziness, headache, nausea, and sleepiness. (25)
Most studies use 2 mg or more of melatonin, so it is difficult to determine if the low-dose melatonin in Sleepland products will cause side effects.
People who are pregnant or breastfeeding should not take supplements with melatonin.
People with allergies to peppermint or menthol should avoid this product due to possible anaphylaxis and other allergy symptoms. (26)
Sandland Sleep products are only for adults aged 18 years or older. Avoid taking this supplement with other sleep aids.
I recommend speaking with your primary care provider before taking any Sandland products.
Cost
Sandland Sleep products are available through the brand's official website and some legal online or in-person dispensaries.
Both Fall Asleep and Stay asleep come in either 10 or 30-pill packages.
Fall Asleep:
10 pills: $15
30 pills: $40
Stay Asleep:
10 pills: $20
30 pills: $55
If your sleep habits differ from day to day, Sandland Sleep has a Sleep Set available. This set contains both Fall Asleep and Stay Asleep. Customers who choose the Sleep Set can save 14% on their purchase.
Sleep Set:
Fall Asleep (10 pills) + Stay Asleep (10 pills): $30
Fall Asleep (30 pills) + Stay Asleep (30 pills): $90
All subscriptions through the Sandland Sleep website get a 20% discount on your purchase.
Due to local taxes and individual retailer fees, Sandland products purchased through dispensaries may have a higher cost.
Products derived from high-quality hemp are generally expensive. Compared to other products, the Sandland Sleep line appears to be in line with the general cost of hemp products.
Customer Service
Sandland does not provide any samples of their products at this time, so you have to purchase a Sandland product to try it.
The company acknowledges that their products may not work for everyone, which is why they have a return policy.
Sandland Sleep has a 30-Day Good Sleep policy on your first purchase. If you're not satisfied with the results, you can message their Customer Service department and receive a full refund.
This refund policy does not apply to Sandland Sleep products purchased at other retailers.
Users of the Sandland website can easily find FAQs, shipping information, and information about returns and refunds.
Sandland's address, contact number, and Customer Service email were also very easy to find.
How Sandland Sleep Compares to Alternatives
Sandland Sleep products are unique because they use hemp-derived CBN and have products for both falling asleep and staying asleep.
This makes it possible for its products to be sold nationwide instead of only in states with legal cannabis.
Sandland Sleep products are also unique in that they choose to microdose the melatonin instead of using large doses that may increase the risk for daytime grogginess.
Proper Sleep is another sleep wellness company that utilizes hemp-derived cannabinoids in some of its products.
Proper's hemp-based formulas contain CBD instead of CBN, and the entire line contains botanicals and other ingredients beneficial for health.
Proper also offers optional sleep coaching and digital tools to support overall sleep health.
CBN can cause false positives on drug tests, so some consumers may want a less risky alternative to this cannabinoid. An alternative sleep supplement without CBN is Olly.
Olly offers a sleep line of gummies and softgels at varying strengths to help you sleep better. There is even a sleep gummy available for kids.
Peptiva Probiotics + Sleep Aid is another sleep supplement that addresses both digestive health and sleep with a mix of probiotics and botanicals.
Sandland Sleep appears to be adequately priced compared to other sleep supplements (with and without hemp-based ingredients).
Summary
Sandland Sleep is unique in using hemp-derived CBN and targeted doses of melatonin to support sleep without grogginess.
Their product line is simple, while some alternatives offer sleep coaching or other supporting ingredients for sleep.
The Bottom Line
Sandland Sleep is a company that creates sleep supplements that work with your body's natural sleeping signals.
Some of the ingredients have studies supporting their use for improving sleep, but I think more can be done to strengthen the research.
It will be immensely beneficial once more scientists publish studies on the benefits and effectiveness of CBN on sleep.
Despite the limitations, I think Sandland Sleep products appear to be a good deal and may appeal to customers who want products that don't make them feel groggy.
This product is for adults who need a little bit of help with either falling asleep or staying asleep.
The Sleep Set can be especially helpful because you can choose which supplement you want to take based on how you're feeling. It gives some flexibility so that you don't have to take a certain supplement every day to get results.
Sandland Sleep products are not for individuals concerned about the limited research on CBN and its effectiveness. Fortunately, many options for sleep supplements are available to meet individual needs.
Before taking any new supplement, speak with your doctor to see if it is safe for you.
A Word from Our Dietitian
The American Sleep Association recommends that adults older than 18 get 7–9 hours of sleep per night for their bodies to remain regulated.
Sleep deprivation can increase the risk of both physical and mental health issues. (27)
Sandland Sleep products may help you with sleep, but there are some habits you can try adjusting to improve your sleep quality further.
Behaviors such as limiting screen time at night, having a comfortable sleep environment, eating foods that increase hormones for sleep, and making a consistent sleep schedule can help.
If you have a sleep disorder or a different condition impacting your quality of sleep, speak with your doctor. You can get an individualized assessment and referral to sleep specialists if needed.
Thanks for your feedback!
In a few words, please tell us how this article helped you today.
Please let us know how we can improve this article by selecting your concern below.
Thank You! We appreciate your feedback.
*
Please select at least one topic:
Please Note: We cannot provide medical advice. This feedback will help us continue improving your user experience on WellnessVerge.
Please Note: We cannot provide medical advice. This feedback will help us continue improving your user experience on WellnessVerge.
At WellnessVerge, we only use reputable sources, including peer-reviewed medical journals and well-respected academic institutions.
U.S. Department of Agriculture: Hemp, The Agriculture Improvement Act of 2018

:
https://www.usda.gov/topics/hemp

An introduction to the endogenous cannabinoid system

:
https://www.ncbi.nlm.nih.gov/pmc/articles/PMC4789136/

The role of the CB1 receptor in the regulation of sleep

:
https://pubmed.ncbi.nlm.nih.gov/18514375/

Cannabinol and Sleep: Separating Fact from Fiction

:
https://pubmed.ncbi.nlm.nih.gov/34468204/

New perspectives on the role of melatonin in human sleep, circadian rhythms and their regulation

:
https://www.ncbi.nlm.nih.gov/pmc/articles/PMC6057895/

Circadian Rhythm Dysregulation and Restoration: The Role of Melatonin

:
https://pubmed.ncbi.nlm.nih.gov/34684482/

Evidence for the efficacy of melatonin in the treatment of primary adult sleep disorders

:
https://www.sciencedirect.com/science/article/abs/pii/S1087079216300545

Exogenous melatonin as a treatment for secondary sleep disorders: A systematic review and meta-analysis

:
https://www.sciencedirect.com/science/article/abs/pii/S0091302218300141

Sedative and hypnotic effects of compound Anshen essential oil inhalation for insomnia

:
https://pubmed.ncbi.nlm.nih.gov/31711477/

α-Pinene, a Major Constituent of Pine Tree Oils, Enhances Non-Rapid Eye Movement Sleep in Mice through GABAA-benzodiazepine Receptors

:
https://pubmed.ncbi.nlm.nih.gov/27573669/

Sedative effects of vapor inhalation of the essential oil of Microtoena patchoulii and its related compounds

:
https://pubmed.ncbi.nlm.nih.gov/21287406/

22 - Hop Essential Oil: Analysis, Chemical Composition and Odor Characteristics

:
https://www.sciencedirect.com/science/article/pii/B9780123738912000225

Evaluation of Variety, Maturity, and Farm on the Concentrations of Monoterpene Diglycosides and Hop Volatile/Nonvolatile Composition in Five Humulus lupulus Cultivars

:
https://pubmed.ncbi.nlm.nih.gov/33750127/

Humulone Modulation of GABA A Receptors and Its Role in Hops Sleep-Promoting Activity

:
https://pubmed.ncbi.nlm.nih.gov/33177986/

Volatile Terpenes and Brain Function: Investigation of the Cognitive and Mood Effects of Mentha × Piperita L. Essential Oil with In Vitro Properties Relevant to Central Nervous System Function

:
https://www.ncbi.nlm.nih.gov/pmc/articles/PMC6116079/

Central effects of citral, myrcene and limonene, constituents of essential oil chemotypes from Lippia alba (Mill.) n.e. Brown

:
https://pubmed.ncbi.nlm.nih.gov/12587690/

Essential Oil from the Leaves of Chromolaena odorata, and Sesquiterpene Caryophyllene Oxide Induce Sedative Activity in Mice

:
https://pubmed.ncbi.nlm.nih.gov/34358077/

The anxiolytic-like effect of an essential oil derived from Spiranthera odoratissima A. St. Hil. leaves and its major component, β-caryophyllene, in male mice

:
https://pubmed.ncbi.nlm.nih.gov/22542869/

The sedative effect of non-alcoholic beer in healthy female nurses

:
https://pubmed.ncbi.nlm.nih.gov/22815680/

The Effect of Aromatherapy on Insomnia and Other Common Symptoms Among Patients With Acute Leukemia

:
https://pubmed.ncbi.nlm.nih.gov/28640576/

Comparing the effect of aromatherapy with peppermint and lavender on the sleep quality of cardiac patients: a randomized controlled trial

:
https://sleep.biomedcentral.com/articles/10.1186/s41606-020-00047-x

Cannabidiol and cannabinol in man

:
https://pubmed.ncbi.nlm.nih.gov/4724713/

Cannabinol and cannabidiol exert opposing effects on rat feeding patterns

:
https://pubmed.ncbi.nlm.nih.gov/22543671/

Cannabinol (CBN) Cross-Reacts with Two Urine Immunoassays Designed to Detect Tetrahydrocannabinol (THC) Metabolite

:
https://pubmed.ncbi.nlm.nih.gov/32445358/

The Safety of Melatonin in Humans

:
https://pubmed.ncbi.nlm.nih.gov/26692007/

A case of anaphylaxis to peppermint

:
https://aacijournal.biomedcentral.com/articles/10.1186/1710-1492-10-6

NIOSH: Sleep deprivation

:
https://www.cdc.gov/niosh/emres/longhourstraining/sleepdeprivation.html