WellnessVerge is reader-supported. We may earn a commission when you make a purchase through the links on this page. Learn more about our process here.
Why You Can Trust Us
Every article and review on WellnessVerge is thoroughly researched and fact-checked by licensed health professionals. Our editorial team is made up of registered dietitians and medical doctors.
Every piece of content is also medically reviewed to ensure accuracy and alignment with sound scientific evidence and medical consensus. We only use peer-reviewed journals and reputable medical sources to form our conclusions and recommendations.
We operate with total editorial independence, and our editorial policies ensure that your well-being comes first. Based on our rigorous research, we only recommend products that are worth considering. We always disclose any ads or partnerships with brands featured on our site.
Olly Sleep Gummies Review: Are They Safe and Effective?
Olly Sleep Gummies are a supplement claimed to boost your natural sleep hormones and promote a healthy sleep cycle. While they may help the occasional insomniac, I wouldn't consider them a long-term solution for poor sleep.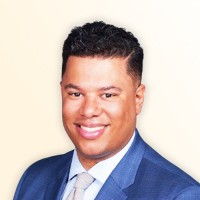 Medically Reviewed by
Anthony Dugarte, MD
Medical Reviewer
Anthony Dugarte, M.D., C.S.C.S. is a health and wellness writer and medical content reviewer. In addition to dedicating the last 8 years to medical research, Dr. Dugarte also has more than a decade of experience in strength and conditioning, nutrition, and rehabilitative exercise, as well as authoring and reviewing health and wellness-related content.

Pros

Customers report great taste
Good price
Regular Strength Gummies are third-party tested

Cons

Contains added sugar
Limited scientific evidence for Kids version
Extra Strength and Kids versions are not third-party tested
What Are Olly Sleep Gummies?
Olly is a popular gummy supplement brand with multiple product lines for both adults and children.
For this review, we will be focusing on their sleep aid line of supplements.
Proper sleep is essential for optimal health, but unfortunately, many of us do not get enough. (1)
This could be due to stress or anxiety, various lifestyle factors, genetics, or medical reasons.
Either way, a lack of good quality sleep can profoundly impact the quality of life for adults. If your child has difficulty sleeping, this can also be extremely challenging for parents.
Olly offers 4 main gummy products for sleep:
Regular Strength (Adults)
Extra Strength (Adults)
Ultra Strength Sleep Softgels with Magnesium (Adults)
Kids Sleep
The company claims that their sleep products can help regulate your sleep cycle, support a calm and relaxed mood, and help soothe and relax the mind.
Out of the 4 Olly sleep products, only the Regular Strength Sleep Gummy is third-party tested.
This means that it received a seal of approval from a reputable company that sets high safety and quality standards.
The serving size suggestion for all their sleep products is 1–2 gummies per day 30 minutes before bedtime, depending on the product.
As a company, Olly prides itself on its community involvement and support for adolescent health.
Olly has a strong partnership with the JED Foundation, an organization dedicated to emotional health and suicide prevention in teens and young adults.
When purchasing on their website, you are encouraged to donate to the JED Foundation to support this cause.
Evaluation of Ingredients
Olly's 4 main sleep products contain a similar ingredient blend at varying doses. Below, we listed the ingredients and doses for each product and details on each ingredient.
Regular Strength Sleep Gummies
The following ingredient doses are the amounts in 1 serving (2 gummies):
L-theanine, 100 mg
L-theanine is an ingredient commonly found in sleep supplements and is naturally present in green tea.
It is an amino acid (protein-building block) that may play a role in reducing mental strain and promoting relaxation. (2)
An extensive 2017 research review demonstrated that green tea containing L-theanine may reduce feelings of anxiety. On average, one green tea bag contains around 20 mg of L-theanine. (3)
Another 2016 randomized controlled trial involved 34 people taking a higher dose of L-theanine at 200 mg. (4)

Those who drank the beverage containing L-theanine had lower levels of the stress hormone cortisol in their body.
When cortisol levels are chronically high, it can increase stress levels. This can indirectly impact sleep as these feelings make it harder to relax. (5)
Another 2019 animal study found that the combination of L-theanine and another ingredient, GABA, decreased sleep onset time and increased sleep duration. (6)
However, this was a study on mice, and the results may not apply directly to humans.
Also, the mice were given a mixture of both GABA and L-theanine, so it is difficult to determine which ingredient was responsible for the observed benefits.
There is no set dosage recommendation for L-theanine at this time, but doses from 200–600 mg have been seen to be safe in the research. (7)
Summary
Taking L-theanine may improve sleep quality if your sleep issues are related to stress or anxiety. However, the dose of 100 mg in this product may not be enough to produce these benefits.
Melatonin, 3.0 mg
Melatonin is a hormone naturally found in our body that regulates our sleep-wake cycle. This is otherwise known as our circadian rhythm and is responsible for supporting healthy sleep habits.
While we naturally make some melatonin, the ability to do so decreases with age.
According to a 2004 research review, taking melatonin helped reduce the time needed to fall asleep, increased total sleep time, and improved sleep quality compared to placebo. (8)
There was a large 2013 meta-analysis that reviewed 19 studies. Many showed a modest improvement in sleep in those taking melatonin. (9)
Another 2014 large systematic review involving 35 studies investigated the benefits of melatonin on sleep. (10)
What was found was that melatonin supplements had a mild impact on jet lag, improved insomnia, decreased the time needed to fall asleep, and improved overall length of sleep.
Still, according to the American Academy of Sleep Medicine, there is not enough evidence on the effectiveness of melatonin for chronic insomnia. (11)
It is also possible that its effectiveness may be reduced over time the longer you take it.
Doses of melatonin range from 0.5–10 mg in supplements.
It is generally recommended to start on the lower end if you are new to taking melatonin and work your way up to a higher dose as tolerated.
Olly Regular Strength Sleep gummies contain 3 mg of melatonin per serving.
According to a 2019 research review, melatonin doses of 1–6 mg have been shown to be most effective. (12)
Summary
The melatonin dose present in Olly's Regular Strength Sleep Gummies may help regulate sleep cycles and improve sleep quality in some people. However, not everyone may respond to it, and more research is needed on any long-term effects of taking it.
Chamomile Extract, 17 mg
Chamomile is an ancient flowering herb with the potential to promote relaxation and support restful sleep.
It has been traditionally used to induce a calming effect and as a remedy for insomnia. (13)
There are several studies investigating the potential sleep-inducing properties of chamomile.
First, there was a small 2011 study involving 17 people with insomnia. (14)
Those who took 270 mg of chamomile extract twice daily (540 mg total) for a month saw no significant difference in their ability to fall or stay asleep.
On the other hand, a 2016 study observed 40 women who had just given birth. Those who drank one cup of chamomile tea daily for 2 weeks had improved measures of sleep quality. (15)
Another 2017 study involving older adults found that those taking 400 mg of chamomile daily (total 800 mg) had significant improvements in sleep. (16)
However, this dose of 800 mg is much higher than the 17 mg dose present in Olly Sleep Gummies.
Summary
While chamomile may hold promise for improved sleep in the short term for certain populations, the long-term benefits are still unknown for the general public. Additionally, the low dose present in this product is unlikely to produce any benefit.
Passionflower Extract, 17 mg
Passionflower is an herb often used as a sleep aid and anxiety remedy.
It is thought to reduce anxiety by boosting GABA levels in your brain. GABA is a compound that may stimulate relaxation and improve sleep. (17)
There is not a lot of human research on passionflower and sleep.
A 2011 small human study showed short-term sleep improvements in those taking passionflower tea for 7 days. (18)
Another 2017 animal study showed a marked increase in sleep duration in mice receiving passionflower. (19)
Doses in this study were very high compared to what is present in Olly Sleep Gummies, over 500 mg per day.
It's important to note that animal studies may show different results than what would be seen in humans.
The ideal dose for passionflower extract has not yet been determined. Still, most studies have investigated doses much higher than in Olly Sleep Gummies, at 400–800 mg doses per day.
Summary
There is not yet enough human research to determine if passionflower is effective for improving sleep and inducing relaxation. The dose of only 17 mg of passionflower in Olly Sleep Gummies may not be enough to produce any benefit.
Lemon Balm Extract, 16 mg
Lemon balm extract has most commonly been used to manage anxiety.
It is believed by many to play a role in promoting calmness and alleviating stress, which can all support a peaceful slumber.
Lemon balm has been investigated for its sleep-inducing properties for both adults and children.
Another 2014 study in adults was done where participants consumed 600 mg of lemon balm in food products. (20)
Those consuming the lemon balm saw improvements in mood, which may lead to better sleep.
Typical doses of lemon balm studied in the research range from 80–600 mg per day or more, which are much higher doses than in Olly Sleep Gummies.
Summary
More research is needed on the effectiveness of lemon balm extract in improving sleep and the optimal dose. The amount of lemon balm present in Olly Sleep Gummies is much lower than what has been studied in the research, so it's unclear if this amount will even do anything.

Extra Strength Sleep Gummies
Olly Extra Strength Sleep Gummies contain the same ingredients as the regular version.
The only difference is that it contains a higher dose of melatonin – 5 mg instead of 3 mg present in the regular strength.
Here are the ingredient doses per one serving (2 gummies):
L-theanine: 100 mg
Melatonin: 5 mg
Chamomile Extract: 17 mg
Passionflower Extract: 17 mg
Lemon Balm Extract: 16 mg
Summary
The 5 mg of melatonin makes Olly Extra Strength Sleep Gummies a more potent version than the Regular Strength Sleep Gummies and may be appropriate for someone who needs additional sleep support.
Ultra Strength Sleep Softgels
These softgels contain the same ingredient doses as the Extra Strength gummy version, but with twice the melatonin of the Extra Strength (10 mg compared to 5 mg).
It also contains 150 mg of magnesium oxide to further support sleep. Here are the ingredient doses per one serving (2 softgels):
L-theanine: 100 mg
Melatonin: 10 mg
Chamomile Extract: 17 mg
Passionflower Extract: 17 mg
Lemon Balm Extract: 16 mg
Magnesium Oxide: 150 mg
Magnesium is an important mineral that serves many functions in the body.
It has been seen that a magnesium deficiency may affect our circadian rhythms and possibly decrease melatonin production in the body. (21)
One small 2012 study found that supplementing with magnesium improved sleep quality and insomnia at a dose of 500 mg per day. (22)
Another animal study showed magnesium's potential to quiet the mind. However, this study was in mice, and so these results may not apply to humans. (23)
The dose of magnesium given in most studies ranges from 250–600 mg per day.
This supplement only contains 150 mg of magnesium; therefore, it is possible this dose is not high enough to produce an effect.
Summary
Magnesium is a mineral that may support more restful sleep. However, the amount present in Olly Ultra Strength Sleep softgels may not be enough to produce an effect, based on the available research.
Kids Sleep Gummies
Olly Kids Sleep gummies contain the same ingredients as the Regular and Extra Strength adult versions but in much lower doses. It is advertised for "occasional sleep support."
The doses below are for one serving (2 gummies):
L-theanine: 30 mg
Melatonin: 1 mg
Chamomile Extract: 5 mg
Passionflower Extract: 5 mg
Lemon Balm Extract: 5 mg
While there is not much research on these ingredients and children, most research has been done on children with neurological disorders such as attention-deficit hyperactivity disorder (ADHD) and autism.
Of all the ingredients present in Olly Kids Sleep gummies, melatonin is the most well studied for safety and effectiveness.
A 2011 systematic review was done on the effects of melatonin on children with autism. Those taking melatonin experienced improved sleep and better behavior. (24)
In another 2012 randomized trial, children with neurological disorders such as ADHD received various doses of melatonin at 0.5–12 mg per day. (25)
Those taking melatonin at any dose fell asleep faster.
However, many of them actually woke up earlier, so overall they did not get that much more sleep.
A 2011 study on L-theanine was done involving 98 male children with ADHD. Those taking 400 mg of L-theanine daily showed an improvement in sleep. (26)
However, this is a significantly higher dose than what is present in Olly Kids Sleep gummies.
Regarding lemon balm in children, most of the research has been done on both lemon balm and valerian root together, not lemon balm alone. (27)
Because of this, it's difficult to say that the lemon balm present in this product will produce the same effects.
The amount of lemon balm present in Olly Kids Sleep gummies is also much lower than what has been given in research studies.
There is very limited direct research on both passionflower and chamomile in children. (28)
I had tried giving melatonin to my 6-year-old son in the past when we were going through a difficult sleep stage.
I used Zarbee's Naturals Children's Sleep, which contains 3 mg of melatonin.
In my experience, it seemed to calm him when taken about 30 minutes before bed. However, sometimes I found he woke up more often throughout the night or woke up earlier in the morning.
Summary
There is limited research on some of the ingredients in Olly Sleep Gummies for Kids. So if you're considering Olly's gummies for your child, make sure to consult with your medical doctor first to determine the best option.
Support for Claimed Benefits
Below is our summary of the available evidence for the claimed benefits of Olly Sleep Gummies based on the available research:
Regulates sleep cycles

3

/5
Supports a calm and relaxed mood

2

/5
Helps soothe and relax

2

/5
The adult version of Olly Sleep products does contain the right dose of melatonin, but there is not enough evidence for other ingredients.
In addition, there is a heavy reliance on animal studies to support the manufacture's claims.
L-theanine and the doses of other ingredients in Olly Sleep products are much lower than those shown in studies to produce a calm, relaxed mood.
Side Effects, Safety, and Dosage
There are a few possible side effects to note regarding Olly Sleep Gummies supplements, which we broke down between the adult and kid's versions:
Adults
The serving size is 2 gummies or 2 softgels per day.
There were no reports I could find of side effects from taking L-theanine alone, other than caffeine-related side effects from L-theanine in green tea.
Melatonin is considered a non-habit-forming ingredient with a good safety profile.
Reported side effects may include headaches, dizziness, or drowsiness in some people who are more sensitive to its effects. (29)
Even though melatonin and L-theanine are considered "natural" ingredients, that doesn't necessarily mean they are completely safe.
Side effects of taking chamomile are rare but include nausea, dizziness, or allergic reactions in those that are allergic to the type of flower present. (30)
Chamomile may also interact with certain blood thinners such as coumadin or cyclosporine.
The general consensus in the research thus far is that chamomile is generally safe in the short term, but its long-term safety is not yet known.
Passionflower may cause drowsiness, confusion, and uncoordinated movement in some people, according to the NIH. (28)
These side effects typically occur in much higher doses than in Olly supplements – upwards of 800 mg per day.
Passionflower should not be given during pregnancy, as it may stimulate uterine contractions.
Regarding lemon balm, side effects are generally mild, but many people become dependent on it. (31)
It is, therefore, generally not recommended to take lemon balm for more than 4 weeks at a time.
The most common side effects of lemon balm reported include nausea, dizziness, stomach pain, and vomiting.
However, I could not find any specific research to determine how common these side effects are or the typical dose that usually leads to these effects.
Since all of the included ingredients may cause drowsiness, they may interact with other medications that can induce this same effect, such as sleep aids or anxiety medications.
They also may not be safe during pregnancy and while breastfeeding.
Children
The serving size for Olly Kids Sleep Gummies is 1–2 gummies per day.
According to the National Center for Complementary and Integrative Health, melatonin appears safe for most children for short-term use. (11)
However, there are still a lot of unknowns, especially for long-term use.
Some researchers have concerns that since melatonin is a hormone, it may be possible that melatonin supplements could affect hormonal development in children, including puberty and menstruation.
While this is just speculation at this point, these are valid concerns that do make logical sense.
Regarding the other ingredients present, there is a lack of research specifically done on a safe dose for children.
If you're thinking about taking this supplement or purchasing it for your child, always check with a medical professional to determine the risks versus benefits.
Cost and Where to Buy
The cost for Olly Sleep Gummies ranges from $13.99–$19.99 for 25 servings:
Regular Strength: $13.99
Extra Strength: $15.99
Ultra Strength Sleep Softgels with Magnesium: $19.99
Olly Kids Sleep Gummies: $13.99
Olly sleep supplements are available for purchase directly from the manufacturer. They are also sold at most major retailers such as Amazon, Walmart, Target, or Sam's Club.
You can save 15% directly on the Olly website by signing up for their subscribe-and-save program.
Olly also offers a 30-day money-back guarantee return policy.
How Olly Sleep Gummies Compare to Alternatives
There are several sleep products on the market for both adults and kids, all with varying ingredient formulations and price points.
However, most of these products are single-ingredient products such as L-theanine or melatonin, rather than a combination of multiple ingredients like Olly Sleep gummies.
One product similar to Olly's sleep gummies is called Relaxium Sleep.
Like Olly Sleep gummies, Relaxium is intended to improve sleep quality. It contains many of the same ingredients, such as melatonin, passionflower, chamomile, and magnesium.
Some of the ingredients in Relaxium Sleep are in higher doses than what is present in Olly's products.
However, most of the ingredient doses in both brands are still lower than clinically effective doses. This leads me to question the effectiveness of both of them.
Relaxium Sleep is significantly more expensive at $45.95 compared to $13–$20 on average for Olly.
Another alternative product is called Natural Vitality Calm Sleep.
This product contains similar ingredients such as melatonin, magnesium, and L-theanine. However, it is different in that it contains GABA, a neurotransmitter that may help promote a sense of calm. (32)
Out of all 3 products, Olly's Regular Strength Sleep gummies are the only ones that are third-party tested.
If I were to choose, I would probably choose Olly's Regular Strength gummies since they have the third-party seal of approval for that extra peace of mind.
The Bottom Line
While taking a delicious gummy before going to sleep may sound appealing, you may just end up with a placebo effect.
This could be because several of the ingredient doses in Olly Sleep Gummies are in lower amounts than what has been seen to be effective in the research.
I have had clients and family members who take melatonin regularly. Some say it helps with their sleep, but others are not sure if it really does anything.
I've often seen others build up a tolerance to it, where even a higher dose is no longer effective.
With that said, I wouldn't recommend this product because it is not likely to be effective.
If you are frequently kept up at night, consult with your doctor before starting a supplement.
A Word from Our RD
Before starting any sleep aids, I recommend addressing the underlying problem for your or your child's sleep woes.
This can be done with the help of a healthcare team consisting of a registered dietitian, therapist, or psychotherapist to review habits, medical conditions, or medications that could be impacting your sleep.
Before starting on any new supplement, such as Olly Sleep Gummies, always consult with your medical provider to determine the benefits and risks.
Thanks for your feedback!
In a few words, please tell us how this article helped you today.
Please let us know how we can improve this article by selecting your concern below.
Thank You! We appreciate your feedback.
*
Please select at least one topic:
Please Note: We cannot provide medical advice. This feedback will help us continue improving your user experience on WellnessVerge.
Please Note: We cannot provide medical advice. This feedback will help us continue improving your user experience on WellnessVerge.
At WellnessVerge, we only use reputable sources, including peer-reviewed medical journals and well-respected academic institutions.