WellnessVerge is reader-supported. We may earn a commission when you make a purchase through the links on this page. Learn more about our process here.
Why You Can Trust Us
Every article and review on WellnessVerge is thoroughly researched and fact-checked by licensed health professionals. Our editorial team is made up of registered dietitians and medical doctors.
Every piece of content is also medically reviewed to ensure accuracy and alignment with sound scientific evidence and medical consensus. We only use peer-reviewed journals and reputable medical sources to form our conclusions and recommendations.
We operate with total editorial independence, and our editorial policies ensure that your well-being comes first. Based on our rigorous research, we only recommend products that are worth considering. We always disclose any ads or partnerships with brands featured on our site.
Ryze Mushroom Coffee Review: A Great Coffee Alternative Plus Health Benefits
Ryze coffee could help you cut back on caffeine and increase your nutrient intake for additional health benefits. Most customers like the taste, and there are thousands of 5-star reviews.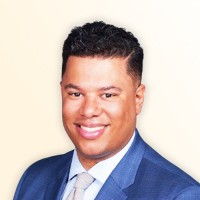 Medically Reviewed by
Anthony Dugarte, MD
Medical Reviewer
Anthony Dugarte, M.D., C.S.C.S. is a health and wellness writer and medical content reviewer. In addition to dedicating the last 8 years to medical research, Dr. Dugarte also has more than a decade of experience in strength and conditioning, nutrition, and rehabilitative exercise, as well as authoring and reviewing health and wellness-related content.

Key Takeaways (TL;DR)
Because Ryze contains less caffeine, the drink may reduce or eliminate some of its side effects.
Many consumers state in their reviews that Ryze helped eliminate many of the side effects of coffee.
Drinking Ryze regularly may help boost your nutrient intake to provide additional health benefits beyond a regular cup of coffee. There is scientific evidence to support the health benefits of the ingredients in Ryze to support immunity, energy, and focus.
Most consumers stated that they liked the taste of Ryze, and some even appreciated the slight mushroom taste. However, a small portion of the reviewers stated that they did not like the taste of Ryze because it tasted nothing like coffee. Taste is a personal preference. That's why Ryze offers a "100% Love It" guarantee to help you try the product with minimal risk.
What We Liked About Ryze
It could be a good option for people trying to cut back on caffeine without experiencing caffeine withdrawal.
It could conveniently increase your nutrient intake to provide several health benefits.
It's likely safe for most people who don't have food allergies.
It contains 100% organic ingredients.
Ryze is made in the USA.
Important Considerations
Ryze does not taste like coffee, so if that is what you are looking for, you will likely not like its taste.
It's more expensive than a regular cup of coffee brewed at home.
The amount of each mushroom is not disclosed on the label, making it difficult to know if each dose is effective.
Purchasing Ryze requires a subscription, but you can cancel it at any time.
Ryze Mushroom Coffee at a Glance
RYZE Mushroom Coffee is a powder drink mix made with several types of organic functional mushrooms, coffee, and MCT oil. It is designed to be an alternative to coffee that is lower in caffeine and higher in nutrients.
The company promises that the lower caffeine may help you avoid some of its unpleasant side effects. The added nutrients in Ryze will help support your focus, energy levels, and immune system.
Ryze is a Boston-based company that grows and manufactures its product in the United States. Their mushrooms are grown in California, the coffee and MCT oil are from other suppliers within the US, and the product is manufactured in Texas.
How to Make It
The brand recommends drinking Ryze in the morning to provide energy throughout the day.
Making Ryze is simple. Mix one scoop (1 tablespoon) of powder into 8–10 ounces of hot or cold water. We want to point out that Ryze does not mix as easily in cold water as in hot.
Creamers or sweeteners can be added according to preferences. (Ryze offers a coconut creamer, but you can use any creamer of your choice.)
Click to View the Nutrition Label
Each serving size is 1 tbsp (6g) and there are 30 servers per container.
Amounts per serving:
Calories: 15g
Total fat: 1g
Cholesterol: 0mg
Sodium: 0mg
Total Carbohydrate: 1g
Dietary fiber: 0.5g
Protein: 0g
Ingredients
RYZE Organic Mushroom Blend (Cordyceps, Reishi, Lion's Mane, Turkey Tail, King Trumpet, and Shiitake)
Organic Arabica Coffee
Organic Coconut Milk
Organic MCT Oil
Most People Like the Taste, but It Tastes Nothing Like Coffee
RYZE does not taste like coffee but has a more earthy taste than regular coffee. The texture is smooth and creamy because of the MCT oil. It has a slight mushroom smell and taste, although not too strong.
The overwhelming sentiment in customer reviews is that people like the taste of Ryze. Here are additional takeaways from these reviews:
People who expected Ryze to taste like coffee were disappointed.
Generally, consumers described Ryze tasted earthly, mushroomy, and creamy.
Many said that because Ryze does not taste like coffee, it took them time to get used to it and that they liked the taste more over time.
Many people added creamer to their Ryze drink. (However, this adds additional calories and sugar to the drink.)
Ryze Is Reasonably Priced, but Costs Can Add Up
A 30-day supply of Ryze costs $30, bringing it to $1 per cup. You can only buy Ryze through a subscription model and not as a one-time purchase. However, Ryze offers a 30-day money-back guarantee, and you can cancel your subscription anytime. You'll typically get billed for your next order three days before it ships.
Additionally, Ryze offers its Starter Kit of 60 servings for $55 for the first month, bringing your cost per cup to 92 cents. After the first month, you will be switched to the $30 monthly plan for 30 servings. This is especially useful if you want to drink 2 cups of Ryze per day for the first month or have someone else in your household who will drink it.
All orders come with free shipping. First-time orders come with a free Handmade Acacia Spoon for stirring.
Now, costs can add up if you plan on consuming more than 1 cup of coffee or if someone else in your household will drink Ryze with you.
Ryze May Offer Some Health Benefits Beyond Regular Coffee
Ryze is different from regular coffee in two main ways. First, a serving of Ryze contains about 48 mg of caffeine from coffee, about half of what is generally in one cup of coffee. If you are experiencing some of the negative side effects of coffee, drinking Ryze regularly will decrease your caffeine consumption which may help reduce or eliminate caffeine's side effects.
The second key difference is that Ryze contains six types of medicinal mushrooms and MCT oil. These added nutrients help support your immunity, increase focus, and provide energy. While Ryze has never been tested as a whole, plenty of research supports the use of its individual ingredients for these benefits.
(Unfortunately, Ryze does not disclose the amounts of each ingredient, making it difficult to know if the nutrients are present in effective amounts.)
Mushrooms have been used in traditional medicine for thousands of years. Western medicine has only recently begun researching their properties to study their benefits. Below is our summary of the available research on the ingredients in Ryze:
Cordyceps Mushrooms
Several studies show that Cordyceps mushrooms may improve oxygen intake and exercise performance. Cordyceps sinensis is a rare fungus that grows from the larva of insects. For more than 300 years, this fungus has been used therapeutically in China for fatigue, cough, kidney problems, and more. (1, 2, 3)
Reishi Mushroom
People have medicinally used reishi mushrooms (Ganoderma lucidum) for thousands of years. Recent studies show their potential power for boosting immunity. (4)
King Trumpet Mushrooms
King trumpet mushrooms, also known as king oyster mushrooms, are a great source of vitamins and minerals. These mushrooms may help lower cholesterol and are an antioxidant known to help protect the body from free radicals which would otherwise harm cells. However, research is still ongoing to confirm the mushrooms' full benefits in humans. (5, 6)
Shiitake Mushrooms
Shiitake mushrooms (Lentinu edodes) are popular in cooking in the United States and worldwide. They are a good source of several vitamins and minerals, including Niacin (B3 vitamin), copper, and pantothenic acid. Shiitake mushrooms may boost the immune system and support energy when consumed regularly. (7, 8, 9)
Lion's Mane Mushrooms
Ryze also contains Lion's Mane mushrooms, which studies show may support brain health that could improve the ability to focus. Specifically, mushrooms may help the brain by stimulating the growth of nerve cells. (10, 11)
Turkey Tail Mushrooms
Mushrooms, including Turkey Tail (Trametes versicolor), may help boost the immune system by feeding the microbiome with their polysaccharide content. Turkey tail also contains antioxidants which may help with reducing inflammation. (12, 13)
Medium Chain Triglycerides (MCT)
RYZE adds medium-chain triglycerides from coconut oil primarily for its creamy texture in the drink. MCT may also provide a small amount of energy. However, there is not enough research on humans to support MCT's role in supporting energy.
Arabica Coffee
Each RYZE serving has 48 mg of caffeine, which is about half the caffeine of a regular cup of coffee. Caffeine is known for its effects on the body and the brain. It provides energy, and it can help people focus. (14)
Safety Considerations
Although mushroom extracts are not well studied in humans, mushroom coffee is likely safe for most healthy people.
MCTs in RYZE are extracted from coconut oil, so people allergic to coconut should avoid this product. Some people also notice gastrointestinal side effects after ingesting MCT oil, such as abdominal cramping, nausea, and bloating.
Some people have noticed side effects from mushroom powders, such as rash, stomach upset, nausea, itching, dry mouth, and dizziness. (15)
Reishi mushrooms may increase the activity of anticoagulant or antiplatelet medications, leading to excess bleeding. Cordyceps has also shown anti-clotting effects in some studies. (16)
One serving of this product contains about 48 mg of caffeine from coffee, about half of what is generally in one cup of coffee. Still, people sensitive to caffeine and those who are pregnant or breastfeeding should consider this.
If you have underlying conditions and are taking medications, ask your doctor about consuming alternative medicine products such as Ryze.
How Ryze Compares to Alternatives
Coffee-alternative mushroom drinks have become increasingly popular, and there are many options available. Ryze Mushroom Coffee is a solid choice that is fairly priced – it even made our list of Best Mushroom Coffees for 2023.
Here is how it compares to other top brands that made our list:
Ryze
MUD\WTR
Rasa
La Republica Mushroom Coffee
Price
$30 for a 30-day supply
$50 for a 30-day supply
$28 for a 30-day supply
$24 for a 30-day supply
Shipping
Free
$5
$5 or free over $75
$3.99 or free over $35
Subscription Details
Required
Optional; offers 20%–33% off plus free shipping
Optional; offers 20% off plus free shipping
Optional; offers 20% off
Caffeine Per Serving
48 mg
14 mg
0 mg
75–85 mg
Key Ingredients

Arabica coffee,

Mushrooms (Cordyceps, Lion's Mane, Reishi, Shiitake, Turkey Tail, King Trumpet), MCT oil

Mushrooms (Chaga, Reishi, Lion's Mane, Cordyceps), Turmeric, Ginger, Black pepper

Mushrooms (Chaga, Reishi), Ashwagandha, Rhodiola

Arabica coffee, Mushrooms (Chaga, Lion's Mane, Reishi, Cordyceps, Maitake, Shiitake, Turkey Tail)

Purchase
Ryze Website
MUD\WTR
Rasa
La Republica
Additional Tips
While mushroom drinks can be a convenient way to increase your nutrient intake, getting nutrients from whole foods is generally more beneficial.
Plant foods provide phytonutrients, fiber, vitamins, and minerals that seem to work best together when they are in their original form.
Whole, specialty mushrooms are delicious and more readily available than ever in your local grocery store. You could also try shopping for them at your nearest Asian market.
Mushrooms can be easily incorporated into various dishes, such as stir-fry, pasta, soups, or casseroles. They can provide a variety of nutrients and flavors to any dish you choose.
Thanks for your feedback!
In a few words, please tell us how this article helped you today.
Please let us know how we can improve this article by selecting your concern below.
Thank You! We appreciate your feedback.
*
Please select at least one topic:
Please Note: We cannot provide medical advice. This feedback will help us continue improving your user experience on WellnessVerge.
Please Note: We cannot provide medical advice. This feedback will help us continue improving your user experience on WellnessVerge.
At WellnessVerge, we only use reputable sources, including peer-reviewed medical journals and well-respected academic institutions.