Why You Can Trust Us
Every article and review on WellnessVerge is thoroughly researched and fact-checked by licensed health professionals. Our editorial team is made up of registered dietitians and medical doctors.
Every piece of content is also medically reviewed to ensure accuracy and alignment with sound scientific evidence and medical consensus. We only use peer-reviewed journals and reputable medical sources to form our conclusions and recommendations.
We operate with total editorial independence, and our editorial policies ensure that your well-being comes first. Based on our rigorous research, we only recommend products that are worth considering. We always disclose any ads or partnerships with brands featured on our site.
6 Healthy Alternatives to Coffee, According to a Dietitian
There are many reasons to desire an alternative to coffee. Drinks such as matcha tea, turmeric lattes, lemon water, and chai tea can all be healthy substitutes for coffee.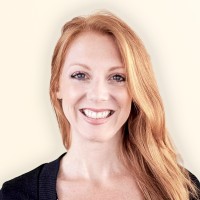 Medically Reviewed by
Natalie Olsen, MS, RDN, LD, ACSM-EP
Registered Dietitian, Certified Exercise Physiologist
Natalie is a registered dietitian, functional medicine practitioner and certified exercise physiologist with over 15 years experience in the health and wellness industry and holds a Master's degree in Human Nutrition and Functional Medicine through a collaborative program provided by the University of Western States and the Institute of Functional Medicine.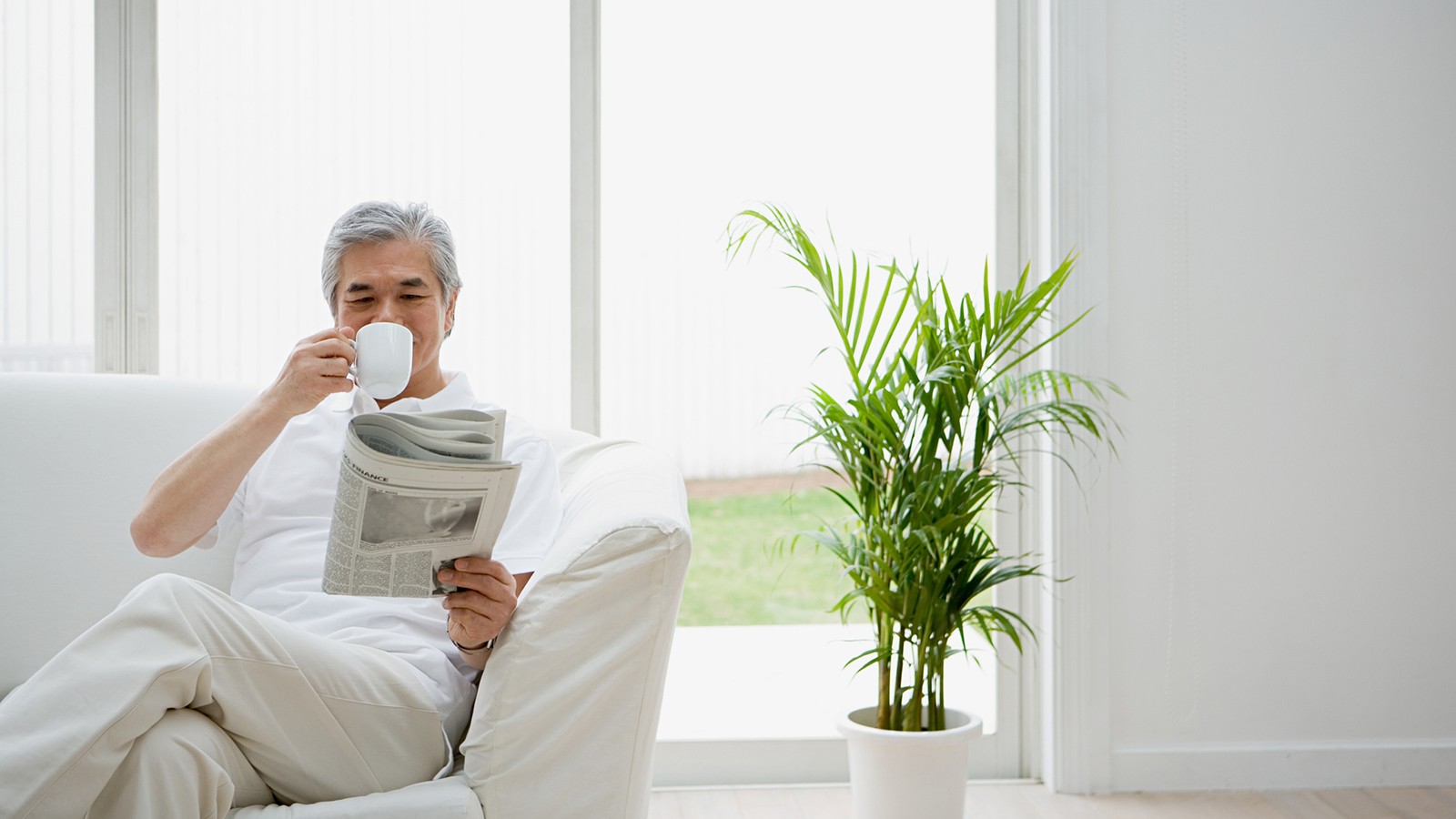 Coffee is a go-to drink for many Americans. In fact, a survey by the National Coffee Association (NCA) has shown that coffee drinking has reached new highs. (1)
Many adults rely on the caffeine from coffee to help get them through their days.
However, you may be looking for an alternative to coffee.
This could be because you're trying to cut back on caffeine, or you have an intolerance or dislike for it. Or, you may be simply looking for a change.
There are many options to choose from when it comes to what to drink in the morning. Each coffee substitute has its own health benefits, making any option a good choice for your health.
1. Matcha Tea
Matcha is a type of green tea that is different from traditional green tea. It is made from ground whole tea leaves rather loose leaves that are packed into teabags.
Matcha is also grown in the shade, enhancing some of its nutritional benefits.
Green tea is a great source of antioxidants. Antioxidants are substances that protect your cells from damage.
They do this by fighting against free radicals, which are unstable molecules that can build up in cells and cause harm to other molecules. Antioxidants can therefore help protect and fight off diseases.
Matcha may contain even more antioxidants than traditional green tea. (2)
Green tea is also a good source of a plant compound called epigallocatechin gallate (EGCG). EGCG helps protect against many chronic conditions, such as heart disease, mental decline, and type 2 diabetes. (3, 4, 5)
This can make it a great alternative for people who are trying to cut back but still want some caffeine.
There are many ways to enjoy matcha:
For a matcha latte, whisk 1–2 teaspoons (about 2–4 grams) of the powder into 1–2 cups of warm milk. You can adjust the tea to milk ratio based on the latte's desired strength and flavor.
For a traditional tea, dissolve 1–2 teaspoons into 1–2 cups of hot water. Flavor and sweeten the drink as desired, while being mindful of adding sugars.
You can also add a small amount (1/2–1 teaspoon) of matcha powder to a smoothie, or stir it into oatmeal or yogurt.
Summary
Matcha is a type of green tea that is loaded with antioxidants. It has less caffeine than coffee but still comes with many health benefits. It may help protect against chronic diseases and support the immune system.
2. Turmeric Latte
This drink is also known as "golden milk" due to its gold hue. The spice turmeric is what gives this beverage its bright color, and also provides a lot of its health benefits.
Turmeric is a major source of the antioxidant curcumin. Curcumin has many health benefits, including both antioxidant and anti-inflammatory properties.
Research shows that it can help with the management of oxidative stress and inflammatory conditions. Examples include metabolic syndrome, arthritis, and high cholesterol. (6)
It may also help in the management of inflammation that happens as a result of exercise. This means it may help enhance recovery and boost athletic performance in some people.
However, consuming curcumin by itself does not automatically lead to these health benefits. This is because it has poor bioavailability.
Bioavailability means it is not absorbed or utilized by the body well on its own.
There are several components that can increase bioavailability. Consuming black pepper, which contains a compound called piperine, has been shown to increase the bioavailability of curcumin by 2,000%. (6)
A turmeric latte is naturally caffeine-free, making it a great caffeine alternative. To make a turmeric latte:
Combine 1/2 teaspoon ground turmeric with 1 cup of warm milk of choice.
Add about 1/4–1/2 teaspoon ground cinnamon, along with a pinch of ground ginger and black pepper, and whisk or use a milk frother until all spices are dissolved.
Add 1–2 teaspoons of a natural sweetener of choice, such as honey or maple syrup, if desired.
Summary
A turmeric latte is a naturally caffeine-free, healthy alternative to coffee. Turmeric has many health benefits. It has both antioxidant and anti-inflammatory properties. It can also help manage or prevent conditions associated with inflammation, such as high cholesterol and arthritis.
3. Mushroom Coffee
You may not traditionally think to combine mushrooms with coffee. This newly popular beverage has potential health benefits that may convince you to give it a try.
Mushroom coffee still contains coffee from coffee beans, but it has a much different flavor thanks to the addition of powdered medicinal mushrooms.
It also has less caffeine than regular coffee. This makes it a good middle ground for people wanting or needing to cut back on caffeine intake.
Mushroom coffee usually uses varieties of mushrooms that are considered to be adaptogens. Adaptogens are specific types of herbs and mushrooms that can help your body adapt to different environments and stressors.
Research shows that adaptogens may help the body respond to stress and decrease the onset of exhaustion that can occur with exercise. (7)
Some types of adaptogenic mushrooms, such as reishi and shitak, also have antioxidant activity. (8, 9)
However, there is still limited available research on mushroom coffee since the study of medicinal mushrooms is a growing field. There is still a lot to learn about its risks and benefits.
Summary
Mushroom coffee is a unique spin on traditional coffee. It uses the addition of medicinal and adaptogenic mushrooms added to brewed coffee beans. Adaptogens can help your body adapt to stress, and may also have antioxidant properties.
4. Lemon Water
Starting your day with a tall glass of water has many health benefits. In fact, the human body is made up of about 60% water. (10).
Drinking water helps keep you hydrated and plays a role in supporting and maintaining the function of nearly every system in your body.
Water helps regulate your body temperature to prevent overheating and lubricates joints to keep them working properly. (11)
Staying hydrated from drinking water has many other health benefits as well. Research has shown that increasing water intake can help control appetite and support weight loss efforts. (12)
In addition, other research has found proper hydration to be associated with improved skin health and brain function. It also can help with digestive function and kidney health. (13)
Some fluids, including coffee, may not provide the same sort of hydration as water does. This is because drinking high amounts of caffeine can act as a short-term diuretic. (14)
Diuretics make your body actually lose more water through urination. However, drinking low or moderate amounts of caffeine has been found to provide similar hydration as water. (15)
If drinking plain water sounds boring or unappetizing to you, try drinking lemon water by adding the juice of 1/2 a lemon to a glass of filtered water.
You can also infuse your water with other fruits, vegetables, or herbs. Ideas include mint, cucumber, orange, basil, and watermelon.
Doing so can provide a good source of nutrients like vitamin C, along with natural flavor and without any added sugar.
Summary
Drinking water helps keep you hydrated and supports the function of your entire body. This includes regulating your body temperature, helping manage your weight, and helping to naturally detoxify. Adding lemon or other natural flavors to water can make drinking water more desirable.
5. Chai Tea
Chai tea is a variety of black tea that can be both sweet and spicy.
It is made from a combination of black tea and spices including cinnamon, cloves, ginger, and cardamom. It has a strong aroma and is often associated with seasonal and holiday times of the year.
Chai tea contains caffeine from black tea, but it has about half the amount of coffee by volume. (16)
It can be consumed hot or cold.
Like green tea, black tea is a great source of antioxidants that help fight disease. Studies have shown that drinking black tea on a regular basis helps to reduce the chances of developing cardiovascular diseases. (17)
The cinnamon in chai tea is also shown by research to help support healthy blood sugar and cholesterol levels. (18)
Chai tea can be consumed as traditionally brewed tea from a teabag, or as a latte.
You can make a chai tea latte by combining about 1 cup of brewed chai tea with your desired amount of milk of choice, and lightly sweetening it as desired.
It is best to avoid sweetened and bottled chai tea from a grocery store, as well as chai tea latte powders. This is because they are often loaded with added sugars.
Summary
Chai tea is a type of black tea. It is a good source of antioxidants, and drinking it regularly can help protect against heart disease. You can enjoy chai tea as a latte or as a traditionally brewed tea.
6. Kombucha
Kombucha is a fermented tea beverage. The fermentation process creates natural carbonation, and it is usually a source of caffeine, depending on the type of tea used to create the kombucha.
Kombucha is considered a source of probiotics due to the beneficial bacteria that grow during the fermentation process.
Probiotics have many health benefits.
They help support proper digestion, reduce inflammation in the digestive tract, and reduce the negative side effects of antibiotics. They can also help protect against obesity, along with many other benefits. (19, 20, 21)
Other health benefits of kombucha include the possibility of improving immunity. This is because kombucha can have antiviral, antibacterial, and antifungal effects. (22)
You can drink kombucha by buying it in a grocery store, or by brewing it at home.
Keep in mind that some brands of kombucha can contain a lot of added sugar. It is always a good idea to read the nutrition facts label and choose a bottled brand that is the lowest in added sugar.
If brewing kombucha at home, you will need to obtain a symbiotic culture of bacteria and yeast, also known as a "SCOBY."
You can then follow a recipe that combines brewed tea with sugar and the SCOBY and is allowed to ferment at room temperature for a number of days or weeks.
Summary
Kombucha is a fermented tea beverage that is a natural source of probiotics. Probiotics support a healthy digestive tract along with many other health benefits. Kombucha may also help support the immune system. You can drink kombucha from a store or brew it at home, just be sure to pay attention to the added sugar content.
The Bottom Line
Coffee isn't the only morning beverage with health benefits.
If you're looking for a caffeine alternative or simply want to try something new, there are many healthy beverages to choose from.
Matcha, chai tea, kombucha, turmeric lattes, mushroom coffee, and lemon water are all healthy beverage options that can benefit your body.
Some of these benefits include:
Helping to keep you hydrated.
Providing a source of antioxidants.
Helping fight against inflammation.
Protecting your heart health.
Providing probiotics to support a healthy gut.
Helping your body adapt to stress.
Thanks for your feedback!
In a few words, please tell us how this article helped you today.
Please let us know how we can improve this article by selecting your concern below.
Thank You! We appreciate your feedback.
*
Please select at least one topic:
Please Note: We cannot provide medical advice. This feedback will help us continue improving your user experience on WellnessVerge.
Please Note: We cannot provide medical advice. This feedback will help us continue improving your user experience on WellnessVerge.