WellnessVerge is reader-supported. We may earn a commission when you make a purchase through the links on this page. Learn more about our process here.
Why You Can Trust Us
Every article and review on WellnessVerge is thoroughly researched and fact-checked by licensed health professionals. Our editorial team is made up of registered dietitians and medical doctors.
Every piece of content is also medically reviewed to ensure accuracy and alignment with sound scientific evidence and medical consensus. We only use peer-reviewed journals and reputable medical sources to form our conclusions and recommendations.
We operate with total editorial independence, and our editorial policies ensure that your well-being comes first. Based on our rigorous research, we only recommend products that are worth considering. We always disclose any ads or partnerships with brands featured on our site.
SkinnyFit Detox Tea Review: Is It Worth It? Our Dietitian Explains
SkinnyFit Tea is a dietary supplement that's designed to support weight loss, energy, metabolism, lessen bloating and water retention, and improve digestion. It might make you feel more energized, but there is only moderate evidence that it will help with significant weight loss or detoxification.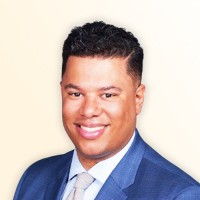 Medically Reviewed by
Anthony Dugarte, MD
Medical Reviewer
Anthony Dugarte, M.D., C.S.C.S. is a health and wellness writer and medical content reviewer. In addition to dedicating the last 8 years to medical research, Dr. Dugarte also has more than a decade of experience in strength and conditioning, nutrition, and rehabilitative exercise, as well as authoring and reviewing health and wellness-related content.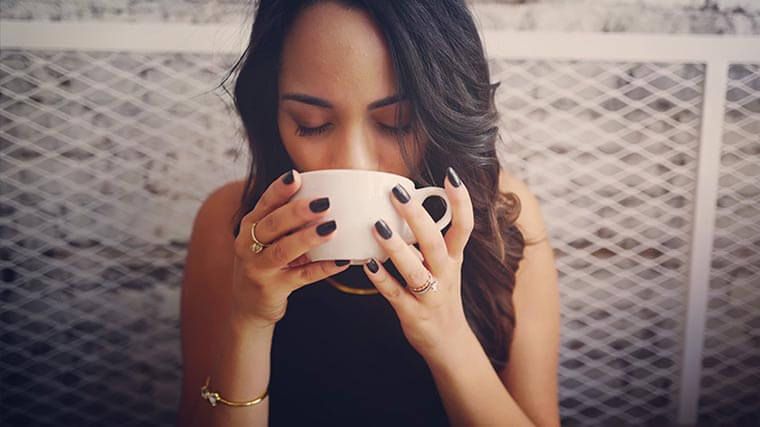 Pros

90-day money-back guarantee
May increase energy and support weight loss
Evidence to support the benefits of most ingredients

Cons

Expensive
Lacks independent third-party testing for safety and purity
Exact ingredient amounts not provided
What Is SkinnyFit Detox Tea?
SkinnyFit Detox Tea is a blend of several teas with other plant-based and herbal "superfood" ingredients.
The tea makes a lot of claims but is primarily designed to support weight loss for women.
SkinnyFit sells two versions of detox tea:
SkinnyFit Detox Tea is a daytime blend that contains caffeine and claims to enhance energy.
Zzztox Nighttime Detox Blend is a caffeine-free tea designed to promote relaxation and sleep.
In this review, I'm taking a closer look at the ingredients in the daytime tea and if the claims have any basis.
The tea has been featured heavily in women's magazines and social media and claims to be an all-natural, laxative free tool to help women of all ages boost metabolism, burn fat, shed water weight, relieve gas and bloating, release toxins, reduce inflammation, improve skin health, reduce stress, and improve immunity.
SkinnyFit considers itself a health and wellness brand, but most of its products are marketed with weight loss, cleansing, and beauty in mind.
They claim they want to help all women feel confident and empowered, but it seems like a thinly veiled attempt to promote dieting.
You'll see young, attractive women posing with SkinnyFit products and raving about how they feel lighter, have a flatter belly, and met their weight goal.
You have to scroll to the bottom of the SkinnyFit website to find the small print: "Exercise and proper diet are necessary to achieve and maintain weight loss."
Evaluation of Ingredients
The website description for SkinnyFit Detox Tea says it contains "13 metabolism-boosting superfoods" and "28 essential vitamins, minerals, and nutrients."
The exact amounts of each ingredient in the tea blend are not provided, but here's what the research says about these ingredients:
Oolong
Oolong is a fermented tea that contains vitamins, minerals, and polyphenols, which are antioxidants that can protect against inflammation, aging, and disease. (1)
Tea polyphenols have been linked to weight loss, but the exact relationship isn't understood. (2)
Oolong also contains caffeine, which can make you feel energized. Caffeine also has diuretic properties and can increase metabolism, so your body burns more calories. (3)
Hibiscus
There is some evidence hibiscus tea supports healthy blood pressure, "bad" cholesterol, and blood sugar levels. (4)
In animal and human studies, hibiscus supplementation has been linked to weight loss. (5)
Nettle Leaf
Nettle leaf is rich in nutrients and phytochemicals that ease inflammation. Some compounds in nettle are effective at reducing joint pain and have antibacterial properties. (6)
Dandelion Leaf
Dandelion may help excrete excess water weight since it acts as a diuretic. (7)
Like all plants, it contains compounds that have antioxidant and anti-inflammatory effects that may support immunity and slow signs of aging. (8)
In this animal study, dandelion intake inhibited the breakdown of dietary fat similar to the weight loss medication Orlistat, but without digestive upset. (9)
Apple
Apples are rich in polyphenols which have been found to protect against many chronic diseases in humans. (10)
Studies have also linked regular apple consumption with increased weight loss. The polyphenol compounds in apples seem to regulate genes that control fat storage and may help prevent weight gain. (11)
SkinnyFit doesn't list what part of the apple or how much this tea contains, but any benefit won't compare to eating whole apples.
Goji
Goji berries, or wolfberries, are considered a superfood thanks to their high antioxidant content. (12)
In both human and animal studies, compounds found in goji have displayed anti-aging effects and enhanced immunity.
Lemongrass
Lemongrass may help decrease feelings of bloating and puffiness since it's been found to have diuretic properties. (13)
Citral, one of the main compounds in lemongrass oil, has several reported benefits, including antioxidant, anti-inflammatory, and antimicrobial activity, which can support the immune system. (14)
Yerba Mate
Yerba Mate is an herbal tea that's popular in South America. It contains less caffeine than a cup of coffee, so it may help you feel energized without jitters.
Research has found regular consumption of yerba mate in humans can promote healthy cholesterol levels and support weight loss. (15)
In one study, obese participants who took supplemented with yerba mate capsules lost more body fat than the placebo group. (16)
Milk Thistle
Milk Thistle is another plant ingredient that has well-documented liver health benefits. (17)
The exact mechanism isn't understood, but research has found a link between milk thistle supplementation and improved liver function in patients with liver disease.
Studies have found it has antioxidant and anti-inflammatory properties that may play a role in promoting healthy blood triglycerides, blood pressure, and blood sugar levels. (18)
Guarana
Guarana is a fruit that comes from a South American Amazonian plant. It contains antioxidants and a significant amount of caffeine, which can energize and help you feel more alert. (19)
It's believed guarana may support fat burning and weight loss. In test tube studies, guarana appears to have the ability to regulate genes responsible for creating fat cells. (20)
Ginseng
Ginseng comes from the root of a plant and is popular in Asian culture and traditional Chinese medicine. There are different varieties, depending on which region of the world it is grown in.
Ginseng has many reported health benefits, including blood sugar control and antimicrobial activity that may aid immunity. (21, 22)
Some studies have found a link between ginseng supplementation and improved energy, but more research is needed. (23)
Matcha Green Tea
Green tea is well-studied for its role in promoting health. It's loaded with powerful anti-inflammatory antioxidants, the most notable being a compound called EGCG (epigallocatechin-3-gallate). (24)
Regular consumption of green tea may help protect against inflammatory diseases like obesity, heart disease, diabetes, and cancer.
The antioxidant compounds in green tea have the ability to boost collagen and elastin in the skin, which may keep wrinkles and photoaging (aka sun damage) at bay. (25)
Matcha contains some caffeine that can boost energy and mental focus, but unlike coffee, it's not enough to leave people shaking and jittery.
Green tea also contains L-theanine, an amino acid that helps your mind and body destress and further balances any side effects of caffeine. (26)
Stevia
Stevia is a non-nutritive sweetener made from a South American plant species. It's sweeter than sugar but contains no calories.
There is insufficient evidence on the long-term effects or benefits of stevia consumption on weight or gut health. (27)
Support for Claimed Benefits
Below is our summary of the available evidence for the claimed benefits of SkinnyFit Detox Tea based on the available research:
Energizes

4

/5
Boosts metabolism

3

/5
Decreases bloating

3

/5
Improves digestion

2

/5
Reduces stress and inflammation

3

/5
Boosts immunity

3

/5
Releases toxins

1

/5
Side Effects, Safety, and Dosage
The recommended dosage for SkinnyFit Detox Tea is one or two cups of tea per day. Each cup of tea is prepared by steeping one tea bag in 8-ounces of hot water.
Be aware that increasing your fluid and caffeine intake by an extra cup or two of tea a day will likely result in increased trips to the bathroom.
If you drink this tea plus regularly drink other caffeinated beverages, like soda, coffee, and other teas, you may experience side effects from excessive stimulant intake. (28)
Besides increased urination, consuming too much caffeine can result in jitters, anxiety, fidgeting, insomnia, digestive upset, and changes to your heart rate.
Although more rare, serious side effects from too much caffeine can occur and include hallucinations, seizures, and cardiac arrhythmias.
There's no official daily recommendation for caffeine, but less than 400 milligrams of caffeine per day is generally considered a safe amount for most people. (29)
The ingredients seem safe for most healthy people to consume once a day without any serious risk of adverse side effects.
Still, it would be best if you spoke with your primary healthcare provider before trying this supplement.
It's advised that pregnant and breastfeeding women should limit caffeine intake, so those individuals may want to avoid this product.
I found a blurb on the SkinnyFit website that claims internal quality testing is done on all products to ensure they're safe and pure, but what are they testing and how often?
The product lacks any obvious independent third-party testing to back up purity and safety claims.
Cost of SkinnyFit Detox Tea
Each package of SkinnyFit Detox Tea contains 28 tea bags and costs $69.95, which equates to $2.50 per cup of tea.
You can also enroll in a monthly subscription plan that saves you 15%, bringing each bag of tea down to $55.96 or $2.00 per serving.
A couple of dollars for a cup of tea might seem reasonable, but it adds up.
Commit to using this tea daily for a year, and you'll need 13 boxes of tea which will cost you over $700 at the discounted rate.
Personally, I don't spend that much on all my supplements combined, so I can't imagine paying that for tea.
SkinnyFit backs all their products with a 90-day money-back guarantee, so if you don't like the tea, you can get a full refund.
Full details plus contact information are easily found on the brand's website.
Comparison to Alternatives
There's no shortage of teas designed for detoxing and weight loss being promoted by female influencers across social media.
Most competitors feature words like "skinny," "fit," or "detox" in the name, as well, making it easy to confuse one product with another.
These teas are all riffs on the same basic premise: a variety of tea leaves, usually green, oolong, and yerba mate, blended with herbs and superfoods to boost energy and metabolism.
Many of these teas also contain senna root, which stimulates the bowels and acts as a laxative.
SkinnyFit Detox Tea doesn't contain any laxatives, which is a plus, but it's significantly more expensive than other similar brands.
You can also find detox tea blends from several well-known brands in most grocery retailers.
Although the ingredients vary, these store brands cost significantly less than SkinnyFit tea.
The Bottom Line
SkinnyFit Detox Tea contains several herbal ingredients that have significant antioxidant content to help fight inflammation and support immunity.
The caffeine-containing ingredients will provide some energy.
Any weight loss associated with this tea is likely due to water weight, which may be shed from increasing total fluids or diuretic activity of caffeine, dandelion leaf, and lemongrass.
I think this tea is overpriced, and I'm not too fond of the brand's focus on weight loss and detoxing, nor the diet culture implications in the product name.
However, the ingredients generally seem safe and may help support some women in their weight loss efforts.
A Word from Our RD
My job as a registered dietitian is to remind people that the only path to lasting weight loss is regular physical activity, nutritious food choices, and portion control.
You simply can't rely on this tea or any dietary supplement for long-term weight loss.
Drinking this tea without exercising or paying attention to what you're eating isn't going to help you lose weight or improve your health or energy levels.
SkinnyFit Detox Tea may be a good alternative to coffee since it contains less caffeine cup for cup. I wouldn't recommend it on that basis alone, though.
You can get the same energy boost from regular tea without the bloated price tag.
Thanks for your feedback!
In a few words, please tell us how this article helped you today.
Please let us know how we can improve this article by selecting your concern below.
Thank You! We appreciate your feedback.
*
Please select at least one topic:
Please Note: We cannot provide medical advice. This feedback will help us continue improving your user experience on WellnessVerge.
Please Note: We cannot provide medical advice. This feedback will help us continue improving your user experience on WellnessVerge.
At WellnessVerge, we only use reputable sources, including peer-reviewed medical journals and well-respected academic institutions.