Why You Can Trust Us
Every article and review on WellnessVerge is thoroughly researched and fact-checked by licensed health professionals. Our editorial team is made up of registered dietitians and medical doctors.
Every piece of content is also medically reviewed to ensure accuracy and alignment with sound scientific evidence and medical consensus. We only use peer-reviewed journals and reputable medical sources to form our conclusions and recommendations.
We operate with total editorial independence, and our editorial policies ensure that your well-being comes first. Based on our rigorous research, we only recommend products that are worth considering. We always disclose any ads or partnerships with brands featured on our site.
SkinnyFit Super Youth Review: Pros, Cons, Effectiveness, and Safety
Super Youth is a collagen peptide powder intended to promote more youthful skin, a healthy weight, and strong bones and joints. Some of the research behind the ingredients is promising, so I would suggest trying it after approval from your doctor.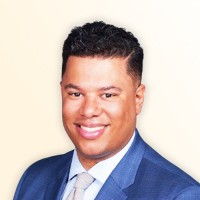 Medically Reviewed by
Anthony Dugarte, MD
Medical Reviewer
Anthony Dugarte, M.D., C.S.C.S. is a health and wellness writer and medical content reviewer. In addition to dedicating the last 8 years to medical research, Dr. Dugarte also has more than a decade of experience in strength and conditioning, nutrition, and rehabilitative exercise, as well as authoring and reviewing health and wellness-related content.

Pros

Some evidence to back ingredient claims
Easy to take and readily absorbed
Low risk for side effects

Cons

Priced a little more than other collagen supplements
No third-party testing
Not allergen-friendly
What Is SkinnyFit Super Youth?
Super Youth is a multi-collagen hydrolyzed peptide powder made by a company called Skinny Fit.
Collagen peptides are a highly absorbable form of protein that is naturally found in the skin and connective tissue of animals. (1)
Collagen is one of the most abundant proteins found in our bodies, and so it is clearly vital for our health.
There has been more recent research into the potential health benefits of taking collagen, including for healthy hair, skin, nails, joint and bone health, gut health, and weight loss.
The 3 main health claims for Super Youth are:
Youthful skin
Healthy weight
Strong joints and bones
Evaluation of Ingredients
Super Youth contains a multi-collagen complex of five types of collagen peptides – Type I, II, III, IV, and X.
These collagen peptides come from 4 different hydrolyzed collagen sources – bovine (cattle), fish, chicken, and eggs.
The recommended dose is 1 scoop (7.8 grams) of collagen powder 2–3 times per day.
Type I Collagen
This is the most abundant type of collagen found in the human body and is most commonly found in supplements.
It makes up skin, hair, bones, and teeth and may strengthen hair, improve skin elasticity and promote a younger appearance.
In one study in mice, those taking Type I collagen had lower levels of inflammation, particularly in the case of joint health and osteoarthritis. (2)
Another small study was conducted in human athletes which showed reduced joint pain in those taking a collagen hydrolysate supplement. It was unclear how much of type I collagen was present in this supplement. (3)
A second study in women showed improved skin elasticity and density in those taking a collagen complex at a significantly lower dose (2.6 grams) than what is present in Super Youth. (4)
Type II Collagen
Type II collagen covers the surfaces of various joints and cartilage.
One small study showed it to be effective for reducing joint pain, function, and quality of life in those taking 10 mg per day of type II collagen for three months. (5)
However, the participants were also taking the collagen with acetaminophen at the same time, which may have also contributed to pain reduction.
Another research review concluded that type II collagen may be a safe and effective supplement for joint health in humans and animals. (6)
Type III Collagen
Type III collagen helps form the structure of our arteries, uterus, and bowel. (7)
With this, it may have the potential to support gut and skin health, support the cardiovascular system and protect your organs.
However, currently, the research into the specific role of this type of collagen is very limited.
Type IV Collagen
Type IV collagen is found primarily in the skin membranes. It is also necessary for the formation of Types I and III collagen. (8)
However, specific research into its role in health is currently lacking.
Type X Collagen
Type X collagen plays a role in our bone and cartilage formation. Some research shows that Type X collagen may support new bone formation after a fracture. (9, 10)
Summary
More research is still needed on the optimal amount of collagen to produce the claimed benefits of SkinnyFit Super Youth, such as youthful skin, a healthy weight, and healthy bones and joints.
Out of all 3 claims, the research is strongest for collagen's role in joint health. It also does have the potential to support skin health, but larger studies are needed.
The research is weakest in the area of collagen and weight loss, where more human studies are needed to determine a cause-and-effect relationship.
There was one small randomized controlled trial conducted in humans that showed collagen's potential to reduce body fat in overweight adults. (11)
Support for Claimed Benefits
Below is our summary of the available evidence for the claimed benefits of SkinnyFit Super Youth based on the available research:
Youthful skin

3

/5
Strong bones and teeth

3

/5
Healthy weight

2

/5
Side Effects, Safety, and Dosage
Collagen supplements are generally considered safe to take in the recommended doses.
While side effects are rare, they are still possible. The most common ones are gas and bloating or a bad taste in the mouth. (12)
However, one area of concern is if you have any food allergies. Super Youth contains collagen from different animal sources such as chicken, fish, and eggs.
I would advise anyone who is allergic to any of these foods to refrain from taking Super Youth.
Always consult with your doctor before starting a supplement.
The recommended dose of SkinnyFit Super Youth is 1 scoop (7.8 grams) of collagen powder 2–3 times per day.
It can be mixed and blended into beverages such as hot coffee, tea, juice, or smoothies. The company does not recommend mixing it with plain water.
It can also be mixed into some food such as pancakes, oatmeal, or soup.
Cost and Where to Buy
The cost of Super Youth is $79.95 per canister or $1.38 per serving. You can save 25% if you sign up for a monthly subscription rather than a one-time order.
You can purchase it directly from the Skinny Fit website or Amazon for the same price.
However, the subscribe-and-save price is much better directly from Skinny Fit. You also get a 90-day money-back guarantee.
Super Youth's cost is a little higher than other collagen products, but it could be a more valuable and well-rounded product as it contains five types of collagen.
How Super Youth Compares to Alternatives
While there are many collagen supplements on the market, Super Youth is one of the few containing 5 different types of collagen from various sources.
Most contain only Type I or III collagen. This may account for the higher price of this product compared to other brands.
Having more variety may enhance the health benefits as they all contain their own unique properties.
However, this is still up for debate as not all the collagen types in this supplement have been extensively researched.
Super Youth also contains more of a variety of collagen sources, whereas most other collagen brands have only bovine or chicken sources.
Two other well-known collagen brands are Vital Proteins and Healthy Origins. Both of these products only contain one type of collagen.
Vital Proteins Collagen Powder contains collagen only from a bovine hide.
However, the total serving size of Vital Proteins contains 20 grams of collagen versus only 7.8 grams in Super Youth.
The price of Vital Proteins is significantly lower, at $25 per month versus $59 for Super Youth with the subscribe-and-save discount.
Healthy Origins is another well-known collagen brand with a similar price point to Vital Proteins at $27 per month. However, it only contains Type II collagen.
Super Youth is absorbed well because it is in the form of hydrolyzed peptides. But many other collagen supplement brands are also made this way, so this is not a unique feature of this product.
If I were to recommend any three of these supplements, I would still suggest Super Youth as it contains a wider variety of collagen types.
Related: Best Collagen Supplements of 2022, According to a Dietitian
The Bottom Line
Collagen has a lot of possible health benefits, and the research is still evolving on its uses.
I feel it can provide some of the claimed benefits, such as improved skin, hair, nails, and stronger joints and bones.
The consensus is still not determined on its use for weight loss, so I would not recommend taking it for that purpose.
It's also important when taking collagen to take it consistently every day for at least 4–6 weeks, as it may take time to produce results.
Always consult with your medical provider before starting any new supplement regimen.
A Word from Our RD
Several of my clients take collagen daily. They have noticed the most significant changes in the look and feel of their hair.
I actually add 2 scoops of collagen peptide powder to my smoothie every day for the past month.
It took some time, but after about 2–3 weeks, I started seeing a few benefits in my hair and skin.
I take a different brand of collagen that contains collagen from bovine sources only. I may look into trying Super Youth next, as it has more types of collagen included in the product.
If you are thinking of taking a collagen supplement, I think Super Youth is a good one to start with as it is easy to digest and contains a wide variety of collagen types.
Thanks for your feedback!
In a few words, please tell us how this article helped you today.
Please let us know how we can improve this article by selecting your concern below.
Thank You! We appreciate your feedback.
*
Please select at least one topic:
Please Note: We cannot provide medical advice. This feedback will help us continue improving your user experience on WellnessVerge.
Please Note: We cannot provide medical advice. This feedback will help us continue improving your user experience on WellnessVerge.
At WellnessVerge, we only use reputable sources, including peer-reviewed medical journals and well-respected academic institutions.