WellnessVerge is reader-supported. We may earn a commission when you make a purchase through the links on this page. Learn more about our process here.
Why You Can Trust Us
Every article and review on WellnessVerge is thoroughly researched and fact-checked by licensed health professionals. Our editorial team is made up of registered dietitians and medical doctors.
Every piece of content is also medically reviewed to ensure accuracy and alignment with sound scientific evidence and medical consensus. We only use peer-reviewed journals and reputable medical sources to form our conclusions and recommendations.
We operate with total editorial independence, and our editorial policies ensure that your well-being comes first. Based on our rigorous research, we only recommend products that are worth considering. We always disclose any ads or partnerships with brands featured on our site.
Active-PK Review: Pros, Cons, Effectiveness, and More
Active-PK is a supplement intended to boost energy, minimize cravings, and combat abdominal fat. I feel this supplement is generally safe, however, its effectiveness is questionable due to lower doses of active ingredients.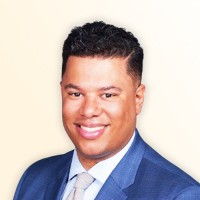 Medically Reviewed by
Anthony Dugarte, MD
Medical Reviewer
Anthony Dugarte, M.D., C.S.C.S. is a health and wellness writer and medical content reviewer. In addition to dedicating the last 8 years to medical research, Dr. Dugarte also has more than a decade of experience in strength and conditioning, nutrition, and rehabilitative exercise, as well as authoring and reviewing health and wellness-related content.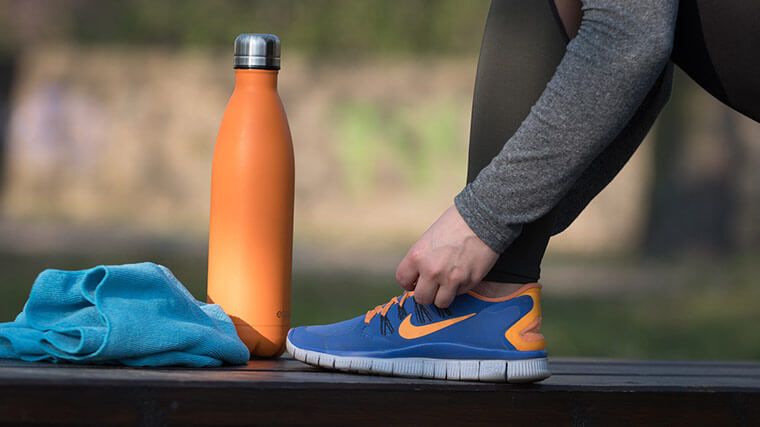 Pros

Antioxidant and anti-inflammatory
90-day money-back guarantee
Ingredients have been researched

Cons

Questionable effectiveness of ingredient doses
High cost
No third-party testing
What Is Active-PK?
Active-PK is a dietary supplement that claims to help you manage your weight, gain more energy, and have fewer unhealthy cravings.
It does this, in theory, by activating a compound called AMPK, otherwise known as your body's metabolic "master switch."
AMPK is an enzyme heavily involved in energy production and metabolism.
In particular, it may help reduce the build-up of fat around the belly area.
This enzyme has been shown to decline as we age.
If Active-PK helps the body produce more of this enzyme, this hypothetically can result in more energy, fewer cravings, clearer thinking, and an overall slimmer waistline.
This supplement was developed by LCR Health, a nutraceutical company based in Los Angeles, California.
Dr. Rand Mcclain is the founder, a regenerative and sports medicine doctor.
As a health professional, I appreciate that this product has been created by a doctor and the fact that several research studies are cited on the website.
The dosage recommendation is 2 capsules of Active-PK, once per day with food or on an empty stomach.
Evaluation of Ingredients
Active-PK contains 3 core ingredients:
Gynostemma pentaphyllum leaf extract
Quercetin dihydrate
Berberine HCL
1. Gynostemma Pentaphyllum Leaf Extract (450 mg)
Gynostemma pentaphyllum is an herb sometimes referred to as "Southern Ginseng." It may play a role in activating the enzyme AMPK. (1)
This can activate many metabolic functions, such as those involved in fat breakdown.
This herb may be involved in improving insulin sensitivity in those who have diabetes. It also may support a healthy metabolism by activating AMPK.
This helps promote the body's ability to use fat for energy rather than for storage.
In a small 2013 randomized controlled trial, participants were given 450 mg of gynostemma daily for 12 weeks. (2)
The results showed that those who took gynostemma extract had reduced fat mass and more weight loss compared to placebo, without any significant side effects. This was the first study to demonstrate these results.
Summary:
While the results in the first study are promising for their potential to induce weight loss, larger studies are needed to confirm gynostemma's effectiveness.
2. Quercetin Dihydrate (100 mg)
Quercetin dihydrate is one of many health-promoting plant compounds called flavonoids.
Quercetin is found naturally in many fruits, vegetables, and red wine.
Because it is abundant in many foods, I would question the need for it in a supplement.
Some research has shown that quercetin has both antioxidant and anti-inflammatory properties. (3)
A 6-week study was conducted where participants took 1000 mg per day of a quercetin supplement for 6 weeks. (4)
There was no difference seen in energy, fatigue, or sleep quality, even at a dose 10 times the amount present in Active-PK.
It is also possible that flavonoids such as quercetin may be more effective when combined with other nutrients present in the food, not in an isolated supplement.
Summary:
If you have a well-balanced diet, I don't feel a quercetin supplement would be necessary.
3. Berberine HCL (100 mg)
Berberine HCL is a compound found in several plants that has many potential health benefits.
It also appears to activate AMPK to regulate metabolism better.
In a 2012 study, Berberine was shown to produce weight loss and improve insulin sensitivity over a 3-month period. Better insulin sensitivity leads to improved blood sugar levels. (5)
However, most of the benefits were seen in doses of around 500 mg three times per day, much higher than the 100 mg twice per day dose in Active-PK.
Summary:
While Berberine as an ingredient shows promise in its role in healthy metabolism and blood sugar control, the amount present in Active-PK may not produce the same results.
Support for Claimed Benefits
Below is our summary of the available evidence for the claimed benefits of Active-PK based on the available research:
Assists weight management

3

/5
Boosts energy

3

/5
Helps minimize cravings

3

/5
Side Effects and Safety
Active-PK contains a blend of natural ingredients, though this doesn't necessarily guarantee safety.
There are no reported adverse effects of gynostemma pentaphyllum to date. However, the gynostemma dose of 900 mg total in Active-PK is twice the amount given in this research study. (6)
It is still unknown if there are any potential side effects from taking gynostemma in higher amounts.
Regarding quercetin, side effects are possible such as headaches, gastrointestinal issues, or a tingling sensation. (7)
Additional possible severe side effects include kidney damage and the promotion of tumor growth, especially in estrogen-dependent cancers.
It also may interact with certain prescription medications, rendering them less bioavailable.
These side effects have been seen in higher doses of 500–1000 mg; however, the safety and optimal dose of quercetin long-term are not yet known.
In a 12-week study, 1500 mg of berberine daily was not associated with serious adverse effects, though mild gastrointestinal symptoms are possible. (8)
This dose is significantly higher above the recommended daily dose of 200 mg berberine in Active-PK.
Gastrointestinal discomfort cannot be completely ruled out as a potential side effect.
Additionally, if you have diabetes and are already on blood sugar lowering medication, it is advised to speak with your doctor prior to starting Berberine HCL.
Though the risk for using Active-PK is low given the dose of its associated ingredients, it's still a good idea to speak with your doctor before using any new supplements.
Cost and Where to Buy
Active-PK is sold directly from LCR Health and on Amazon:
The cost, when purchased directly from LCR, is $89.95 for a one-month supply at a standard price. However, when purchased through the brand's special promotion page, one bottle costs $43.
If you purchase from Amazon, the cost is $47.95.
You can receive a discount if you purchase at least 3 months' worth of product from the manufacturer.
This product is expensive. A more flexible, 90-day money-back guarantee is available from LCR Health compared to only a 30-day guarantee from Amazon.
Comparison to Alternatives
There are a few differences between Active-PK and other metabolism boosters on the market.
First, Active-PK does not contain caffeine or any other stimulants.
For a supplement intended to provide more energy, this provides a more natural source from herbs.
It is also dairy-free and free of synthetic additives.
LCR Health states that this supplement is third-party tested in an independent lab. However, I could not find Active-PK listed on any reputable third-party sites.
The cost of this supplement is significantly more expensive than products with similar ingredients intended to boost energy, which range around $25–$35/month.
For example, there is the Super Smart AMPK Booster supplement that costs $42/month.
The Super Smart AMPK Booster also contains 600 mg of Berberine per serving versus 100 mg in Active-PK.
This increased dose may be more effective, according to the amount shown to produce results in the research. (Buy Super Smart AMPK Booster on Amazon.)
While both products contain ingredients that may produce health benefits, larger studies are still needed on their effectiveness.
For this reason, I would not recommend any metabolism boosters as a way to lose weight.
The Bottom Line
Active-PK is generally safe for consumption, with a low risk of side effects.
Partly, it is because the dosages of each ingredient are significantly lower than what has been tested in research studies or shown to produce any side effects.
This may also mean that the dose isn't effective and won't provide the intended results.
Always speak to your doctor first before starting any new supplement to assess the risks versus benefits of taking it.
A Word from Our RD
As a registered dietitian, I would recommend healthy lifestyle changes to minimize cravings and improve metabolism rather than take a supplement.
Establishing healthy routines through a combination of diet, exercise, and stress management will improve health, energy, and longevity.
Thanks for your feedback!
In a few words, please tell us how this article helped you today.
Please let us know how we can improve this article by selecting your concern below.
Thank You! We appreciate your feedback.
*
Please select at least one topic:
Please Note: We cannot provide medical advice. This feedback will help us continue improving your user experience on WellnessVerge.
Please Note: We cannot provide medical advice. This feedback will help us continue improving your user experience on WellnessVerge.
At WellnessVerge, we only use reputable sources, including peer-reviewed medical journals and well-respected academic institutions.