WellnessVerge is reader-supported. We may earn a commission when you make a purchase through the links on this page. Learn more about our process here.
Why You Can Trust Us
Every article and review on WellnessVerge is thoroughly researched and fact-checked by licensed health professionals. Our editorial team is made up of registered dietitians and medical doctors.
Every piece of content is also medically reviewed to ensure accuracy and alignment with sound scientific evidence and medical consensus. We only use peer-reviewed journals and reputable medical sources to form our conclusions and recommendations.
We operate with total editorial independence, and our editorial policies ensure that your well-being comes first. Based on our rigorous research, we only recommend products that are worth considering. We always disclose any ads or partnerships with brands featured on our site.
Instant Knockout Cut Review: Helpful Ingredients, But Uses Stimulants
If you train regularly, Instant Knockout Cut may be an effective supplement that promotes weight loss through its research-backed all-natural ingredients. However, it uses stimulant ingredients, so it may not suit everyone. We'll unpack everything in this review.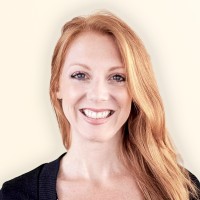 Medically Reviewed by
Natalie Olsen, MS, RDN, LD, ACSM-EP
Registered Dietitian, Certified Exercise Physiologist
Natalie is a registered dietitian, functional medicine practitioner and certified exercise physiologist with over 15 years experience in the health and wellness industry and holds a Master's degree in Human Nutrition and Functional Medicine through a collaborative program provided by the University of Western States and the Institute of Functional Medicine.

Key Takeaways (TL;DR)
Instant Knockout is a promising fat-burning supplement with all-natural ingredients backed by solid research that may aid in weight loss by reducing body fat, suppressing appetite, and boosting metabolism.
It may also support your energy, mood, and focus, helping you improve your athletic performance and reach your goals.
If you are an active adult looking to lose weight faster, this could be a safe fat-burning supplement to use in combination with a healthy diet and lifestyle.
Specifically, Instant Knockout is best for active individuals who train regularly, eat a healthy diet, and are motivated and disciplined to take it four times a day as directed.
There are possible side effects (more on that below). Also, check with your doctor if you are sensitive to stimulants like caffeine or have underlying medical conditions before trying this supplement.
Consumer reviews on Amazon and Trustpilot are mixed. About half of the users reported that Instant Knockout was helpful. However, the other half did not report any benefits. A significant number of users also reported various customer service issues.
If unsatisfied with this supplement, you must be prepared to part with the initial purchase price.
What Instant Knockout Gets Right
The supplement contains clinically-studied ingredients that may aid in weight loss.
It has a transparent label showing ingredient amounts.
The ingredients may also support energy, mood, and focus.
Important Considerations
Stimulant ingredients pose a safety risk for some people.
Instant Knockout is not your typical weight loss supplement but is designed for people who train regularly.
The supplement is not NSF Certified for Sport.
Taking four capsules per day spread throughout the day may be cumbersome for some.
Restricted return policy with no trial period to test out the product.
A significant number of consumers reported customer service issues.
Instant Knockout in a Snapshot
Instant Knockout is a natural fat-burning supplement that may promote weight loss through metabolism support. It may also help reduce hunger and cravings and fuel energy levels for workouts.
Instant Knockout is a product of Roar Ambition, a sports nutrition company specializing in workout supplements. Instant Knockout was developed for professional athletes in combat sports and is now backed by several boxing and MMA champions.
Even if you're not a professional athlete, this supplement may help you reach your goals. Instant Knockout claims to help to increase metabolism and improve body composition for anyone.
Though it may work for people of all activity levels, the company discloses that the best results will be seen in active adults who maintain a healthy diet and regular exercise.
Taking Instant Knockout Will Take Some Getting Used To
The recommended and maximum dosage for Instant Knockout is four capsules daily, spread throughout the day.
It is recommended to take one capsule:
First thing in the morning
Before lunchtime
In the afternoon
Before the evening meal
Taking your last Instant Knockout dose too late at night could interfere with getting adequate sleep, a side effect of most stimulants. So be sure that there are at least 5–6 hours before your last dose of the day and bedtime.
Also, make sure to drink each capsule with a lot of water to ensure a smooth absorption of the pill.
Click to View the Supplement Facts
A serving size is 4 capsules, with 30 servings per bottle.
Vitamin D3 (as Cholecalciferol) (vegan): 45 mcg (1800IU)
Vitamin B6 (as Pyridoxine HCI): 5 mg
Vitamin B12 (as Cyanocobalamin): 10 mcg
Glucomannan (Amorphophallus Konjac) (root) (Standardized to 95% Glucomannan): 1800 mg
Green Tea Extract (Camellia Sinensis) (leaf) (Standardized to 45% EGG, 95% Polyphenols): 500 mg
Caffeine Anhydrous: 300 mg
L-Theanine: 100 mg
Cayenne Powder (Capsicum Annuum): 100 mg
Black Pepper Extract (Piper Nigrum): 10 mg
The Price Is Comparable to Similar Supplements, and Return Policy Is Strict
Instant Knockout is available to purchase from the company's official website at these purchase options:
1-Month Supply: $65 + $8.95 for shipping
2-Month Supply: $130 + free shipping in the USA and UK
4-Month Supply/Ultimate Shredding Stack: $195 + free shipping worldwide
One bottle of the product contains 120 capsules. At four capsules a day, it provides a one-month (30-day) supply.
Returns are only available for unopened and unused products. Returns must be made within 30 days of receipt in the US and within 14 days of receipt in the UK and elsewhere.
Without the chance for a trial period, this strict return policy means you must be ready to part with the money if the product does not work for you.
Instant Knockout Uses Research-Backed Ingredients That May Be Effective
The unique formula of Instant Knockout has not been tested for its effectiveness. However, the individual ingredients have been shown to effectively reduce body fat, suppress appetite, and provide metabolism-boosting benefits. In addition, these ingredients may support your energy, mood, and focus.
Below, we look at the scientific evidence of the ingredients used in Instant Knockout and their roles in offering these benefits.
Reduces Body Fat
Green tea extract and black pepper extract used in Instant Knockout have evidence to support their roles in reducing body fat and preventing new fat cell growth.
Including green tea extract in your diet may help you lose weight by increasing the amount of fat your body burns, though the evidence is limited. (1) Green tea also contains antioxidants known as catechins, which are believed to promote the breaking down of fat. (1)
Instant Knockout contains 500 mg of green tea extract per daily serving, an effective dose of green tea extract for fat loss. (2)
Piperine, a compound found in black pepper extract, may limit the creation of new fat cells. (3) The way it works is not yet fully understood, but it is thought that piperine blocks an enzyme responsible for creating new fat cells. (3)
Instant Knockout provides 10 mg of black pepper extract (piperine) per daily serving, which falls within a range used in clinical studies. (4, 5)
Suppresses Appetite
Glucomannan fiber may increase feelings of fullness. Therefore, it may help to reduce hunger and cravings and may also help to reduce your overall calorie intake.
Glucomannan is a water-soluble dietary fiber that comes from the Konjac plant. When consumed with water, it swells up to form a thick gel inside the stomach. This gel delays gastric emptying and therefore suppresses appetite. Studies have shown that glucomannan can help people lose weight and reduce body fat in the short term. (6)
Instant Knockout contains 1,800 mg of glucomannan per daily serving, which is slightly below the amount shown to be effective in studies. (7, 4)
Boosts Metabolism
Caffeine anhydrous, cayenne pepper powder, and vitamins B6 and B12 may offer metabolism-boosting effects.
Studies have shown that caffeine consumption may help to reduce body weight, body fat, and body mass index (BMI). This may be due to its metabolism-boosting effects. (8)
Doses vary, but some studies have shown metabolic improvements with doses up to 300 mg. (9) However, the United States Food and Drug Administration (FDA) recommends limiting caffeine intake to 400 mg per day for adults.
Instant Knockout contains 300 mg of caffeine anhydrous per daily serving, making it a sufficient dose of caffeine to boost metabolism for most people.
Cayenne pepper seeds contain capsaicin. Capsaicin may assist with weight loss by helping regulate metabolism and decreasing calorie intake. (10)
However, Instant Knockout may not provide some people with sufficient capsaicin to boost metabolism. (11, 12)
Lastly, Vitamins B6 and B12 are water-soluble vitamins that help to regulate metabolism in the body. (13, 14)
Both vitamins appear to be associated with lower BMI and improved body composition. (15, 16) If you are deficient in either of these vitamins, supplementation could help your metabolism return to an average level of function.
Instant Knockout contains over 100% of the Daily Value for both vitamins. (13, 14)
Supports Energy, Mood, and Focus
Evidence supports the use of caffeine anhydrous in Instant Knockout to improve energy, mood, and focus, which in turn could help improve your exercise performance.
When taken in average doses of 300 mg per day (equal to about 2–3 cups of coffee), caffeine has been shown to raise the amount of dopamine in the brain, which can improve mood, reduce fatigue, and increase alertness. (17)
Moderate doses of caffeine may also decrease pain during workouts and reduce your perceived level of exertion, making workouts feel easier and improving exercise performance. (18)
Instant Knockout contains 300 mg of caffeine anhydrous per daily serving, a sufficient dose of caffeine to boost energy, attention, and mood for most people.
In addition, Instant Knockout contains L-theanine. Studies have shown that L-theanine promotes relaxation. L-theanine is likely used in this supplement to "cancel out" some of caffeine's negative side effects. (19)
Consider Safety Before Taking Instant Knockout
In the amounts present in a daily serving of Instant Knockout, negative side effects from vitamin D3, vitamin B6, vitamin B12, L-theanine, cayenne powder, and black pepper extract are unlikely for most people. However, there are important safety considerations regarding stimulants and glucomannan.
The FDA recommends limiting caffeine intake to no more than 400 mg daily (about three to four cups of coffee). (20) Instant Knockout contains multiple forms of caffeine, from the green tea extract and caffeine anhydrous, so taking it with other products that contain caffeine, such as coffee or tea, may cause you to consume an unsafe amount of caffeine. Excess caffeine can lead to restlessness, nausea, agitation, rapid heart rate, and elevated blood pressure.
In addition, caffeine anhydrous is a highly concentrated form of stimulant. You may react differently to it than to natural forms of caffeine. People with sensitivities to stimulants should avoid this product. In addition, anyone with heart conditions or high blood pressure should not take this product.
Glucomannan has been associated with gastrointestinal side effects such as increased belching, bloating, stomach fullness, and diarrhea, but at doses higher than what is present in Instant Knockout. (21)
This supplement is recommended only for adults ages 18 and over. Do not take this supplement if you are pregnant or nursing.
Consult your physician before using this supplement if you have any known medical conditions or are currently taking medications.
Comparison to Alternatives
The fat burner supplement market offers a wide variety of products with different ingredients and ways in which they promote fat loss. However, many products lack enough evidence to support their claims and contain potentially dangerous ingredients. Instant Knockout stands out from other supplements in that it uses research-backed ingredients that may be effective.
Here's how Instant Knockout compares to two popular fat burner supplements that use similar all-natural ingredients at a similar price point.
| | Instant Knockout | Leanbean | Skald |
| --- | --- | --- | --- |
| Key Claimed Benefits | Appetite control, Boosts metabolism, Helps you cut, Thermogenic boost, Energy | Energy & metabolism support, Reduce hunger, Improve blood sugar | Energy and respiratory support, Appetite control, Fat loss, Improved mood |
| Suggested Daily Amount | 4 Capsules | 6 Pills | Up to 3 Pills |
| Key Ingredients | Glucomannan, Cayenne Pepper, Green Tea Extract, Caffeine, L-Theanine, Vitamin D3 | Glucomannan, Choline, Vitamin B6 & B12, Chromium picolinate, Chloride, Zinc, Green coffee, Turmeric, Garcinia Cambogia, Acai berry, Piperine | Proprietary blend that contains Juniper Berry Extract, White Willow Bark, Elecampane, Catechin, Caffeine Anhydrous, N-Acetyl L-Tyrosine, Mullein, BioPerine |
| Third-Party Tested | No | No | No |
| Vegan | Yes | Yes | No |
| Regular Price | $65 per bottle (1-month supply) | $59.99 per bottle (30-day supply) | $49 per bottle (60-day supply) |
| Lowest Price per Bottle | $48.75 per bottle when you buy 4 | $47.48 per bottle when you buy 4 | $35.28 per bottle when you buy 6 bottles and subscribe |
| Shipping Cost | Free | Free shipping in UK for 2 bottles; Free worldwide shipping for the bundle, otherwise $7.95 | $5 or free when you order 3 or more bottles |
| Return Policy | 30 days for USA/Canada & 14 days for UK and everywhere else only on unopened products | 90 days for the bundles (4 bottles), otherwise it's 7 days for unopened products plus a processing fee | 60-day money-back guarantee, including for used products |
Expand The Alternatives Brands Below for a Closer Look
Vs. Leanbean
Leanbean is an all-natural fat burner supplement that helps women lose weight with ingredients that may boost metabolism, reduce appetite, and increase energy levels.
An important advantage of Leanbean is that it is a low-stimulant supplement, meaning it does not have high amounts of caffeine like many fat burners, including Instant Knockout. Leanbean also contains a higher dose of glucomannan fiber (3,000 mg) than Instant Knockout.
Leanbean requires a serving of six capsules per day instead of 4 like Instant Knockout. A one-month supply (180 capsules) of Leanbean costs $59.99, which is a little cheaper than Instant Knockout.
Leanbean may be a better choice than Instant Knockout if you want a low-stimulant supplement.
Read the Full Review of Leanbean
Vs. Skald
Similarly, Skald promotes weight loss, appetite control, increased energy, and elevated mood. However, unlike Instant Knockout, Skald does not list the exact amounts of each ingredient, making evaluating its effectiveness and safety more difficult. Skald is also not vegan.
Skald's advantage over Instant Knockout is that it only requires a serving of two capsules per day instead of four like Instant Knockout. In addition, Skald has a very friendly 60-day return policy allowing you to try the product with a minimal financial burden.
A one-month supply (60 capsules) of Skald is $49.00, significantly lower than Instant Knockout.
Skald may be a better choice if you want to take fewer capsules per day and a lower-priced supplement with a flexible return policy. Skald can also be conveniently purchased from GNC and Amazon.
Read the Full Skald Review
Thanks for your feedback!
In a few words, please tell us how this article helped you today.
Please let us know how we can improve this article by selecting your concern below.
Thank You! We appreciate your feedback.
*
Please select at least one topic:
Please Note: We cannot provide medical advice. This feedback will help us continue improving your user experience on WellnessVerge.
Please Note: We cannot provide medical advice. This feedback will help us continue improving your user experience on WellnessVerge.