Evidence Based Research
Our editorial team is made up of expert registered dietitians with extensive, real-world clinical experience who are highly trained in evaluating clinical research.
Instaflex Advanced Review: Ingredients, Side Effects, Pros and Cons
Instaflex Advanced is a comprehensive glucosamine-free joint relief supplement with notable scientific evidence supporting the efficacy of its ingredients.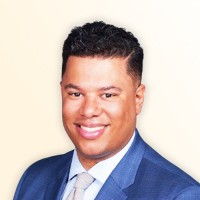 Medically Reviewed by
Anthony Dugarte, MD
Medical Reviewer
Anthony Dugarte, M.D., C.S.C.S. is a health and wellness writer and medical content reviewer. In addition to dedicating the last 7 years to medical research, Dr. Dugarte also has more than a decade of experience in strength and conditioning, nutrition, and rehabilitative exercise, as well as authoring and reviewing health and wellness-related content.

Pros

The product carries third-party testing seal from ConsumerLab, indicating its formulation has been verified for potency and quality.
The ingredients have plenty of scientific evidence.

Cons

The product is priced significantly higher than most other joint supplements.
May interact with other anti-inflammatory medications.
What Is Instaflex Advanced?
Instaflex Advanced is a once-a-day glucosamine-free capsule intended to provide joint pain relief among people who enjoy light to moderate activity in as little as 7 days.
Sustained pain and stiffness relief, as well as increased mobility, are said to improve with continued use of the product.
The Chief Medical Advisor for this product is David Katz, MD, MPH, FACPM, FACP, a world-renowned physician with an impressive resume.
Evaluation of Ingredients
I am pleasantly surprised to see how much research is made available to consumers interested in the evidence behind this product's ingredients.
On my own, I also located a 2013 randomized controlled trial that found that Instaflex was significantly more effective for reducing knee joint pain among older adults compared to placebo. (1)
Still, it's important to note that many of the studies included on the ingredients below had a duration of three months or less, so the long-term efficacy or benefit (if any) of using them is unknown.
Additionally, many of these ingredients have been studied for their use in specific patient populations, such as individuals with obesity, diabetes, and osteoarthritis.
As such, it's unclear whether the target population of this product would experience the same results or potential benefits from using it if they don't have these conditions.
Turmeric Extract
Turmeric is a potent spice known for its anti-inflammatory and antioxidant properties. Its active component is curcumin. (2)
In a 2020 randomized trial, researchers found that a curcumin extract product was more effective than a placebo in reducing joint pain among 70 participants with problematic knee osteoarthritis. (3)
Instaflex Advanced also contains piperine, the active component in black pepper, which may enhance curcumin bioavailability by 2000%. (4)
Resveratrol
Resveratrol is another antioxidant compound found in grape and berry skin.
In a 2018 study of 110 adults aged 45–75 with knee osteoarthritis, researchers added 500 mg per day of resveratrol to either an NSAID or placebo regimen for 90 days. (5)
Those who received resveratrol experienced a significant reduction in pain and inflammatory biomarkers.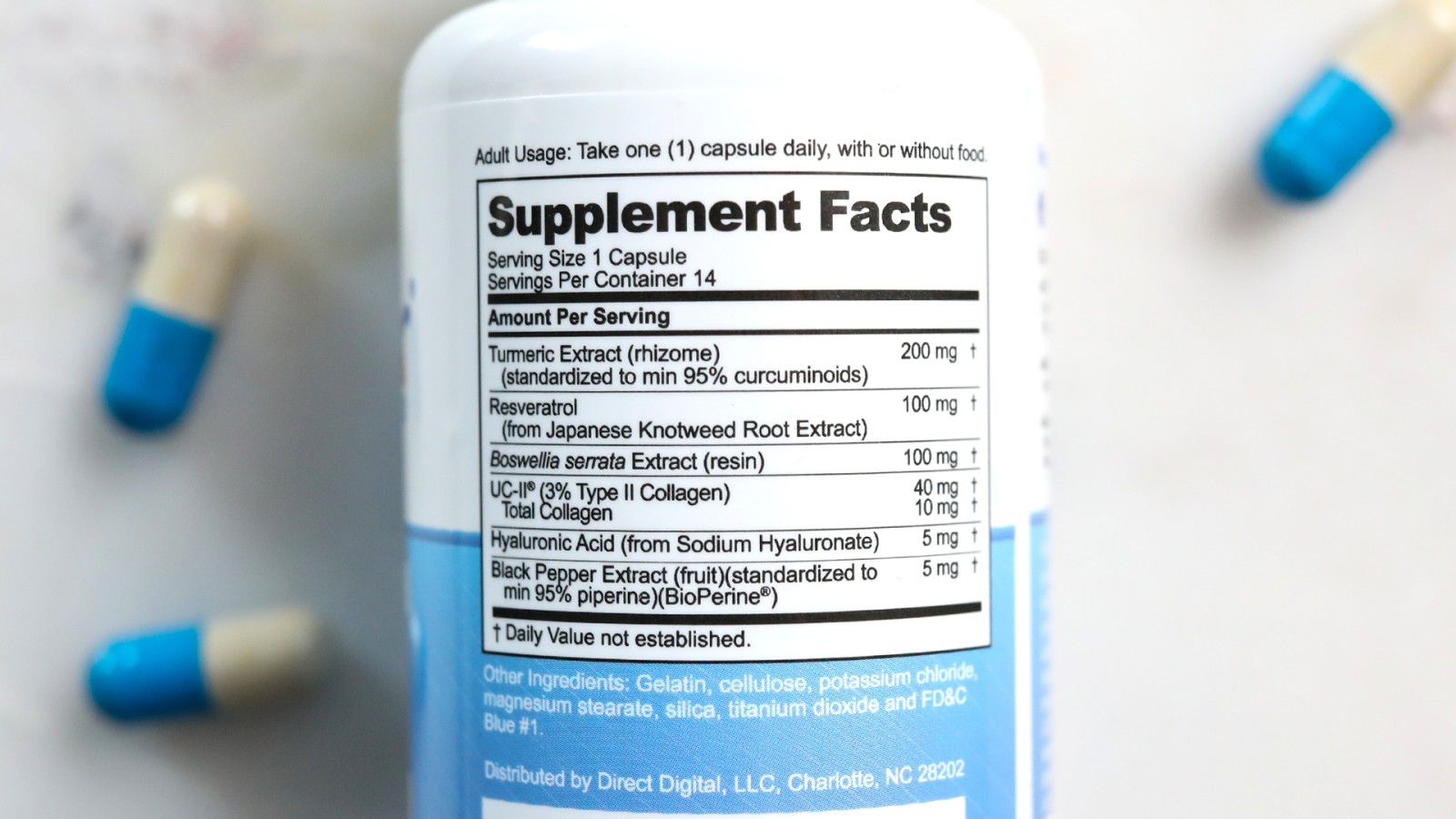 AprèsFlex-Boswellia Serrata Extract
This particular ingredient, previously called Aflapin as used in the study, is derived from Boswellia serrata gum resin and said to be more efficacious as an anti-inflammatory, particularly for use in alleviating joint-related pain.
In a 2011 randomized controlled trial, 60 subjects ages 40–80 years old with osteoarthritis pain for 3+ months were randomized to receive either 100 mg of AprèsFlex or a placebo for 30 days. (6)
The researchers concluded that AprèsFlex is a fast-acting, safe, and effective alternative to managing osteoarthritis symptoms.
Another randomized controlled trial conducted in 2010 also looked at how effective AprèsFlex was for alleviating knee stiffness and soreness. (7)
A similar test group was used to the one above. They were randomly assigned to receive either 100 mg of AprèsFlex, 100 mg of another Boswellia Serrata extract, or a placebo for 90 days.
The researchers concluded that AprèsFlex was the most effective in reducing pain and physical symptoms.
UC-II
UC-11 contains 10 mg of total collagen and 3 mg of undenatured type II collagen. Collagen is the main structural protein in skin, bone, and other connective tissues.
Type II collagen is found in elastic cartilage, which cushions the joints, so it makes sense that it's used in this product.
In a 2013 randomized, double-blind, placebo-controlled study, a daily injection of 40 mg UC-II was found to be effective in improving knee joint extensions among 55 people with reported knee pain after a step mill performance test. (8)
A 2009 clinical trial found that UC-II supplementation resulted in significant enhancement of daily activities after 90 days, compared to glucosamine and chondroitin, for knee osteoarthritis. (9)
And a 2016 randomized controlled trial also found that UC-II was effective for improving knee joint symptoms related to osteoarthritis. (10)
In this study, 191 people were randomly given either 40 mg UC-II, glucosamine and chondroitin, or a placebo daily for 180 days. Pain, stiffness, and physical function markers were measured.
Hyaluronic Acid
This ingredient is a type of humectant, which helps the skin retain moisture. It's often used in joint products.
A 2015 randomized controlled trial examined the effectiveness of hyaluronic acid in reducing knee joint pain, functionality, and changes in biomarkers like inflammatory cytokines among 40 subjects over 3 months. (11)
The researchers concluded that preparations containing hyaluronic acid are safe and effective for treating joint pain, especially in overweight patients.
Support for Claimed Benefits
Below is our summary of the available evidence for the claimed benefits of Instaflex Advanced based on the available research:
Relieve discomfort

5

/5
Improve flexibility

5

/5
Joint pain relief in as little as 7 days

5

/5
Side Effects, Safety, and Dosage
One bottle contains 30 capsules, enough for one month.
One systematic review by the Natural Standard Research Collaboration suggests that Boswellia may interact with lipid-lowering drugs, blood-thinning medications, glucosamine and chondroitin, anti-proliferative agents, and asthma medications. (12)
As with any herbal product, it's best to speak with your physician before starting it to make sure it's safe and appropriate.
Cost
One 30-day supply bottle of Instaflex Advanced is $69.99.
This is more than other joint products. But I would argue that the available evidence in support of the ingredients, plus independent testing, make this product potentially worth the price for someone in need of joint pain relief.
If it doesn't work, you can return any unused capsules within 30 days of purchase for a full refund.
The company also offers a 14-day trial for $4.99. However, keep in mind that you will need to cancel within 18 days after placing your order, or you will be billed for a 30-day supply.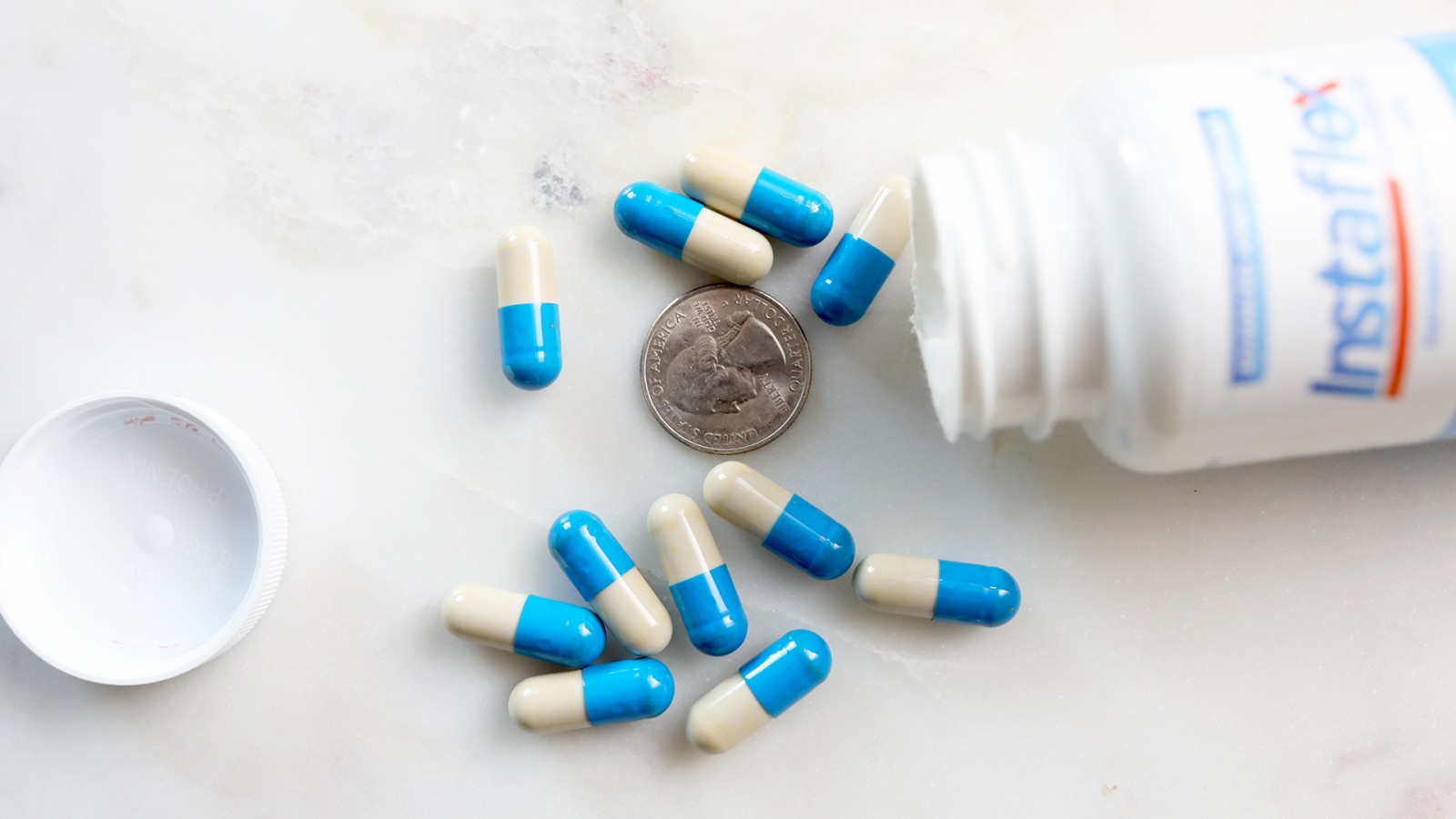 How It Compares
There are many joint products on the market, and most are glucosamine and chondroitin based or contain turmeric and Boswellia Serrata.
This product is glucosamine-free, which is nice for people wanting to avoid it, as some animal studies suggest it may alter glucose metabolism or promote insulin resistance. (13, 14)
I was unable to find any product that appeared as comprehensive as this supplement. Most have also not been tested by a third party.
The Bottom Line
If it fits in the consumer's budget, Instaflex Advanced appears to be worth a shot for someone looking for non-medication joint pain relief in addition to other lifestyle medicine practices.
There is plenty of scientific evidence in the form of double-blind, randomized, placebo-controlled trials for this product as a whole as well as for its main active ingredients.
I also like that it bears a third-party testing mark for consumer peace of mind.
Still, much of the research supporting its use appears to be limited to short durations and using specific patient populations, making it difficult to tell whether the target consumer of this product would experience the same benefits or results.
A Word from Our RD
This product seems to have pretty promising support behind its ingredients and benefits for joint pain in specific populations.
Still, long-term research on efficacy was difficult to find, and some of its active ingredients may interact with certain medications.
I would recommend that active individuals with joint pain, who are the target consumer of this product, speak with an exercise specialist to make sure their pain has been comprehensively evaluated.
There may be other lifestyle approaches to consider.
As with all supplements, it's best to speak with your doctor first to make sure this product is appropriate with your medication list and that any physical pain has been properly examined.
Thanks for your feedback!
In a few words, please tell us how this article helped you today.
Please let us know how we can improve this article by selecting your concern below.
Thank You! We appreciate your feedback.
*
Please select at least one topic:
Please Note: We cannot provide medical advice. This feedback will help us continue improving your user experience on WellnessVerge.
Please Note: We cannot provide medical advice. This feedback will help us continue improving your user experience on WellnessVerge.
At WellnessVerge, we only use primary references for our articles, including peer reviewed medical journals or well-respected academic institutions.