WellnessVerge is reader-supported. We may earn a commission when you make a purchase through the links on this page. Learn more about our process here.
Why You Can Trust Us
Every article and review on WellnessVerge is thoroughly researched and fact-checked by licensed health professionals. Our editorial team is made up of registered dietitians and medical doctors.
Every piece of content is also medically reviewed to ensure accuracy and alignment with sound scientific evidence and medical consensus. We only use peer-reviewed journals and reputable medical sources to form our conclusions and recommendations.
We operate with total editorial independence, and our editorial policies ensure that your well-being comes first. Based on our rigorous research, we only recommend products that are worth considering. We always disclose any ads or partnerships with brands featured on our site.
Relief Factor Review: A Helpful Supplement for Pain Relief
Relief Factor is a daily supplement for joint pain and inflammation that contains research-backed curcumin and omega-3 fatty acids, but in smaller doses than some studies showed benefits. Relief Factor may be a good, although expensive, addition to your routine if you want a drug-free alternative.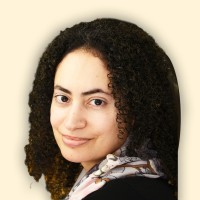 Medically Reviewed by
Yasmine S. Ali, MD, MSCI, FACC, FACP
Board-certified Cardiologist, Medical Board Member
Yasmine S. Ali, MD, MSCI, is a board-certified cardiologist, clinical lipidologist, and internist with nearly 30 years of experience in direct patient care and 25 years of experience in medical writing, editing, and reviewing.

Pros

Contains curcumin and omega-3, both of which may help with pain and inflammation.
Many reviewers say the product works well for them.

Cons

More expensive than comparable products.
Charges shipping and handling fees with all orders.
Doesn't contain effective amounts of curcumin or omega-3 used in research studies.
If you're dealing with aches, pains, or soreness, you may want to try a natural solution before you turn to medication.
Relief Factor offers a blend of natural ingredients like fish oil, turmeric, and herbs used in traditional medicine.
The supplement is designed to help with inflammation and pain, and some reviewers swear by it.
However, Relief Factor is expensive compared to other products containing similar ingredients, and other reviewers say the product is snake oil designed to scam them out of money.
In this Relief Factor review, we'll take a look at the research to support the product claims to help you decide if it would be worthwhile for you to try.
What Is Relief Factor?
Relief Factor from Promedev, LLC is a dietary supplement that contains four natural ingredients that may help to reduce inflammation and pain.
The supplement contains fish oil, epimedium, turmeric, and Japanese fleeceflower root.
Fish oil and turmeric have been studied extensively for their potential health benefits. Epimedium and Japanese fleece flower root (also known as Japanese knotweed) have a long history of use in traditional Chinese medicine.
Can Relief Factor Help with Pain? We Look at the Ingredients
The key claimed benefits of Relief Factor are reduced inflammation and less pain and discomfort.
The Ingredients chosen for Relief Factor contain phytochemicals, which are plant chemicals that may offer health-promoting benefits like reducing inflammation.
Here is a bit more about the science behind the active ingredients in Relief Factor, and if they live up to these claims.
May Help Reduce Inflammation
Relief Factor contains curcumin and omega-3 to help reduce inflammation.
Inflammation is the body's natural response to illness or injury, but it is supposed to be a short-term response.
Several high-quality studies have noted that increasing omega-3 intake through diet or supplementation (fish oil, for instance) may help reduce inflammation. (3, 4)
However, doses of 2,000 mg of EPA or DHA may be necessary for the most beneficial effect. Relief Factor contains 900 mg of total omega-3 acids. (3, 4)
Likewise, curcumin from turmeric has been shown to offer anti-inflammatory benefits, but the findings are mixed.
One study found that curcumin in doses higher than 1,000 mg daily could significantly reduce blood levels of the inflammatory marker C-reactive protein. (5)
Another study showed that supplementing with turmeric or curcumin didn't reduce inflammation in people with inflammatory diseases. (6)
Relief Factor contains 667 mg of turmeric, so it may not be enough to provide an effect.
Summary
There is some high-quality evidence available supporting the use of omega-3 fats and curcumin to reduce inflammation. Still, it's not known how effective Relief Factor may be long-term.
May Ease Pain and Discomfort
Relief Factor contains omega-3 and curcumin that are intended for easing pain and discomfort.
Common pain, such as joint pain and post-exercise soreness, may be related to inflammation.
Reducing inflammation may naturally help to relieve this inflammatory pain. Still, we also wanted to see if any of the ingredients of Relief Factor had been specifically shown to help relieve pain in high-quality studies.
In one high-quality trial, researchers found that supplementing with 1,000 mg of fish oil (containing 300 mg of DHA and 200 mg of EPA) helped to improve symptoms of rheumatoid arthritis, an inflammatory joint pain disorder. (7)
Another high-quality trial noted that 1,500 mg of curcumin may help to significantly reduce muscle soreness after exercise. (8)
Relief Factor may not contain enough omega-3 or curcumin to offer the benefits seen in these studies.
The Evidence Score
Here is our score, based on scientific evidence, of how likely Relief Factor may be effective for its claimed benefits:
Reduces inflammation

3

/5
Eases pain and discomfort

3

/5
Supplement Facts, Dosage, and How to Take
A full daily dose of Relief Factor consists of 2 capsules and 2 softgels.
The product arrives in individual packets that contain 1 capsule and 1 softgel each. To get a full dose, you'll need to take 2 packets daily.
Relief Factor suggests taking the product with food if you have a sensitive stomach.
However, the first shipment of Relief Factor under their autoship program, called Relief Factor 3-Week QuickStart, contains a 3-week supply of 3 packets per day.
After completing this 3-week period you would take the regular dose of 2 packets per day.
Additionally, some reviewers say they take only 1 packet per day and the product is still helpful.
Relief Factor Ingredients
Here's what you'll get in a full dose consisting of 2 packets:
Epimedium (20% icariin): 200 mg
Turmeric Phospholipid (18% curcuminoids): 667 mg
Japanese Fleeceflower Root (96% resveratrol): 70 mg
Fish Oil: 1,400 mg, including 900 mg of omega-3 (647 mg of EPA and 253 mg of DHA)
Side Effects and Safety
Relief Factor's ingredients appear to be safe for most people and are 100% drug-free. However, the product isn't third-party tested.
While supplements are regulated by the Food and Drug Administration, they don't have to go through any testing or verification before they are made available to the public.
Therefore, third-party testing is a way for a company to show that its product contains only what the label states, in the correct amounts, with no adulteration or contaminants.
Without third-party testing, it's impossible to be sure of what the supplement actually contains.
However, this doesn't necessarily mean that Relief Factor is a bad product — it's just something you should be aware of.
Relief Factor contains fish, so it's not appropriate for people with a fish or seafood allergy. Their fish oil comes from mackerel, anchovy, and sardine oil.
Additionally, the curcuminoids found in turmeric may interact with many different medications, including heart drugs, antidepressants, blood thinners, allergy medicines, and chemotherapy drugs. (9)
If you are taking any of these medications, you should speak to a healthcare provider before starting Relief Factor.
Additionally, you should check with your primary care provider before starting Relief Factor if you're pregnant or breastfeeding, or have any underlying medical conditions.
Summary
Relief Factor isn't third-party tested, but the ingredients appear to be mostly safe. Curcumin may interact with several medications, so you should speak to your doctor before starting Relief Factor if you're taking any prescription drugs.
Cost and Where to Buy
The regular, one-time price for a month's supply of Relief Factor is $93.95 plus $6.95 shipping and handling.
If you sign up for the autoship program, you can get your first 3-week supply (the Relief Factor 3-Week QuickStart) for $19.95 plus $6.95 shipping and handling.
After this, your order will auto-renew each month at $79.95 plus $6.95 shipping and handling.
Relief Factor does not accept returns on opened products.
If you want to try Relief Factor, it may be a good idea to sign up for the QuickStart program to get the introductory price of $19.95.
You will have three weeks to try the product, and you can cancel your subscription if you decide that you don't want to continue receiving it at the full price. Just make sure to set a reminder or calendar notification on your phone, so you don't forget.
You can cancel your subscription by calling Relief Factor or opening a support ticket on the Relief Factor website.
Relief Factor is only available to purchase directly from the Relief Factor website. You can't purchase it on third-party retailer sites like Amazon.
How Relief Factor Compares to Alternatives
There are very few supplements similar to Relief Factor. Most supplements contain either omega-3 or curcumin, but not both.
Therefore, for comparison purposes, I've included a similar joint supplement that doesn't include omega-3, plus two products that contain both omega-3 and turmeric but aren't marketed for pain relief.
KaraMD Comfort Guard X24
This supplement from KaraMD contains Boswellia serrata (Indian frankincense), ginger, and turmeric, in addition to a curcumin extract.
Like Relief Factor, it is for inflammation and pain. However, it has mixed reviews — some reviewers swear by the product, and others say they felt no difference.
A 30-day supply costs $29.95, but you can purchase up to 4 bottles at once to save 20% and receive free shipping. KaraMD offers a 90-day money-back guarantee.
This product may be a good fit if you already have an omega-3 supplement you like because it doesn't contain any omega-3, or if you want a more affordable option for joint support.
MaryRuth Organics Turmeric & DHA Liquid Vitamin
This liquid supplement from MaryRuth Organics contains turmeric and DHA, in addition to vitamin E and ginger root oil.
According to the MaryRuth website, it may help with mood, post-exercise muscle soreness, brain health, joint discomfort, and overall health.
Reviews are mostly positive, but some reviewers say the liquid has a strong fishy taste.
A 30-day supply costs $29.95, but you can subscribe to save 10% on each order. MaryRuth Organics offers a 30-day guarantee for store credit if you dislike the product.
This supplement is a good choice if you prefer liquid vitamins over capsules or softgels.
Kori Mind & Body Omega-3
Kori Mind & Body Omega-3 contains omega-3 from krill oil, as well as vitamin B12, choline, curcumin, and the antioxidants lutein and zeaxanthin.
It's designed for overall wellness, and may help with energy, brain and cardiovascular health, vision, immune support, and joint pain.
Many reviewers say the product is helpful, but some report that it tastes fishy and that the capsules are large and hard to swallow.
A 30-day supply costs $26.99, but you can save 10% by subscribing. Kori does not accept returns on opened items.
This product may be a good fit if you're looking for a joint and inflammation supplement that also offers overall wellness benefits.
Quick Comparison Table
| | Relief Factor | KaraMD Comfort Guard X24 | MaryRuth Organics Turmeric & DHA | Kori Mind & Body Omega-3 |
| --- | --- | --- | --- | --- |
| Price | $93.95 for 30 days | $29.95 for 30 days | $29.95 for 30 days | $26.99 for 30 days |
| Lowest Possible Price | $79.95 for 30 days with subscription (after introductory $19.95 price) | $23.96 for 30 days with bulk purchase | $26.96 for 30 days with subscription | $24.29 for 30 days with subscription |
| Shipping | $6.95 | $8.95 or free with $40 purchase | $5.99 | $4.99 |
| Return Policy | No returns on opened product | 90-day money-back | 30-day store credit | No returns on opened product |
| Key Ingredients | Fish oil, Turmeric, Epimedium, Japanese fleeceflower root | B. serrata, Ginger, Turmeric, Curcumin | Turmeric, DHA, Vitamin E, Ginger oil | Krill oil, Vitamin B12, Curcumin, Lutein, Zeaxanthin |
| Claimed Benefits | Reduces inflammation, Reduces pain | Reduces inflammation, Reduces pain | Boosts mood, Relieves muscle soreness, Improves brain health, Reduces joint pain, Supports overall wellness | Boosts energy, Improves brain health, Supports heart health, Supports healthy vision, Strengthens immune system, Reduces joint pain, Supports overall wellness |
| Third-Party Tested | No | No | Yes | Yes |
| Purchase Options | Buy on ReliefFactor.com | Buy on Amazon | Buy on Amazon | Buy on Amazon |
The Bottom Line
There is some evidence that Relief Factor may provide relief due to its use of turmeric and omega-3 fats, as those ingredients are helpful for pain and inflammation.
However, Relief Factor doesn't contain as much of these ingredients as the studies showing these benefits.
Additionally, there's no high-quality evidence supporting the use of epimedium or Japanese fleeceflower root.
That doesn't mean Relief Factor won't work for you. It contains well-researched ingredients (just in smaller doses) and many positive customer reviews.
Relief Factor is more expensive than comparable products but could be worth the expense if it offers relief or lessens your inflammation.
Additional Things You Can Try to Reduce Joint Pain
Try being more active. Moving your body will keep your muscles and joints healthy. Find an activity that you like and set small and realistic goals for yourself.
Adopting a Mediterranean diet eating pattern may help to alleviate muscle and joint pain naturally. The Mediterranean diet consists of eating plenty of fruits and vegetables, olive oil, and wild fish while reducing dairy products and red meat consumption.
A plant-based diet consisting of fruits, vegetables, legumes, and whole grains might improve functional status and pain reduction in patients with osteoarthritis. (10)
Thanks for your feedback!
In a few words, please tell us how this article helped you today.
Please let us know how we can improve this article by selecting your concern below.
Thank You! We appreciate your feedback.
*
Please select at least one topic:
Please Note: We cannot provide medical advice. This feedback will help us continue improving your user experience on WellnessVerge.
Please Note: We cannot provide medical advice. This feedback will help us continue improving your user experience on WellnessVerge.
At WellnessVerge, we only use reputable sources, including peer-reviewed medical journals and well-respected academic institutions.