Evidence Based Research
Our editorial team is made up of expert registered dietitians with extensive, real-world clinical experience who are highly trained in evaluating clinical research.
Relief Factor Review: A Dietitian's Look into Effectiveness and Safety
Relief Factor is a fish oil-based supplement that promises to help reduce body pain associated with aging, exercise, and everyday living. The blend does contain ingredients to support reducing pain and inflammation, but at a hefty price.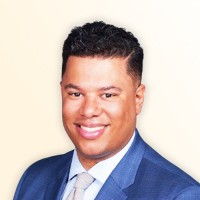 Medically Reviewed by
Anthony Dugarte, MD
Medical Reviewer
Anthony Dugarte, M.D., C.S.C.S. is a health and wellness writer and medical content reviewer. In addition to dedicating the last 7 years to medical research, Dr. Dugarte also has more than a decade of experience in strength and conditioning, nutrition, and rehabilitative exercise, as well as authoring and reviewing health and wellness-related content.
WellnessVerge is reader-supported. When you make a purchase through links on this page, we may earn a commission. Learn More

Pros

Evidence-based ingredients
Will likely reduce pain associated with inflammation in most people
May protect joints from on-going damage

Cons

The company does not offer a money-back guarantee
Potential for unpleasant side effects
Steep price point
What Is Relief Factor?
Relief Factor was designed to mitigate pain. It is an anti-inflammatory supplement that promises to relieve muscle and joint pain with its unique botanical blend.
This supplement claims to target the underlying problem areas from four different metabolic pathways to alleviate pain at the source.
Relief Factor is meant to be taken on a long-term basis as the company claims the effects of the product will increase over time.
Relief Factor was created by a father and son team, Pete and Seth Talbot. This duo is self-described serial entrepreneurs who appear to have no medical expertise.
According to the manufacturers, Relief Factor was developed by a team of physicians without any further information regarding their expertise or qualifications.
Does Relief Factor Work? Evaluation of Ingredients
Relief Factor contains omega-3 fatty acids and a blend of botanical ingredients, including turmeric, resveratrol, and icariin.
Omega-3 Fatty Acids
Omega-3 fatty acids have long been touted for their anti-inflammatory properties.
According to research, omega-3 supplementation has been shown to reduce the production of chemicals in the body linked to inflammation. (1)
Several studies have evaluated fish oil supplements for preventing heart disease, diabetes, and other conditions related to inflammation. (2)
But what does the research say about omega-3 fatty acids and pain management?
There are two types of omega-3 fatty acids found in fish oil: EPA and DHA. Both EPA and DHA can reduce inflammation, which causes swelling and pain.
In one study, omega-3 fatty acids were found to reduce morning stiffness along with tender and swollen joints in patients with rheumatoid arthritis. (3)
This study also demonstrated that participants were able to reduce their intake of pain medication.
There is strong evidence that omega-3 supplementation reduces pain for people with arthritis.
Additionally, because of its ability to reduce systemic inflammation, omega-3 supplementation may have some added far-reaching health benefits, such as reducing chronic diseases.
Summary
Omega-3 fatty acids in Relief Factor have been linked to a decrease in inflammation, which may lead to a reduced risk of chronic disease and pain associated with arthritis.
Turmeric
Turmeric is a spice and medicinal herb that has been used for thousands of years. More recently, turmeric has been studied for its antioxidant and anti-inflammatory properties.
Turmeric's anti-inflammatory properties appear to be as powerful, if not more powerful, than prescription or over-the-counter drugs.
One study showed that turmeric was even more effective than medication in reducing pain and tenderness for people with active rheumatoid arthritis. (4)
A 2019 systematic review found that 1,000 mg a day of turmeric reduced osteoarthritis pain and inflammation and the need for nonsteroidal anti-inflammatory drugs (NSAIDs) like diclofenac and ibuprofen. (5)
Relief Factor provides 667 mg of turmeric, which is a bit lower than the effective dosage in the aforementioned medical review.
Summary
Turmeric is a spice and medicinal herb that has been shown to reduce joint pain and inflammation. However, effective doses appear to be around 1,000 mg per day.
Resveratrol
Resveratrol is an antioxidant-like compound mainly found in the skins and seeds of berries and grapes.
Research suggests that when taken in supplement form, resveratrol may help protect cartilage from deteriorating in people with arthritis.
In a recent review, researchers suggest that resveratrol has positive joint-protective effects for people with osteoarthritis and rheumatoid arthritis. (6)
Summary
Resveratrol in Relief Factor acts as an antioxidant and may protect the cartilage and joints of people with osteoarthritis and rheumatoid arthritis.
Icariin
Icariin is an active compound extracted from the traditional Chinese herb Epimedium brevicornum Maxim. (7)
Icariin has been reported to have a variety of positive properties, including anti-inflammatory effects.
In one study, icariin had a clinically significant and therapeutic effect for patients with rheumatoid arthritis. (8)
In an animal study, icariin was shown to prevent cartilage and bone degradation in rabbits. (9)
More human research studies are needed to determine whether icariin poses significant benefits for people with muscle and joint pain.
Summary
Icariin is an herb extract that may have a therapeutic effect on patients with rheumatoid arthritis due to its anti-inflammatory properties. However, more research is needed to analyze this link.
Verdict on Claimed Benefits
All of the ingredients in Relief Factor, including omega-3 fatty acids, turmeric, resveratrol, and icariin, are supported by strong scientific evidence to promote relief from muscle and joint pain, primarily for those with rheumatoid or osteoarthritis.
| | |
| --- | --- |
| Reduces pain | Strong Evidence |
| Reduces inflammation | Strong Evidence |
Dosage, Side Effects, and Safety
The Relief Factor website recommends you start by taking 3 packets a day, which is 12 capsules. After finding your "right" dosage, the website suggests reducing the amount to 2 packets per day, or as needed.
According to Relief Factor, the side effects include loose stool, nosebleeds, and dizziness.
Fish oil can be irritating for people with stomach sensitivities; however, taking the supplement with food will help to avoid gastrointestinal upset.
Relief Factor contains fish oil and soy; therefore, individuals allergic to these ingredients should not consume this supplement.
People who use blood thinners should consult their doctors before using Relief Factor. Some of the ingredients in the Relief Factor promote increased blood flow and may result in unwanted interactions with blood thinners.
Before taking any supplement, it's essential to speak with your health care provider to ensure its safety for you.
Cost and Where to Buy
A month's supply will cost you $93.95 plus shipping and handling on the Relief Factor website.
However, you can join the 3-Week QuickStart program and get your first order for $19.95, then continue with an auto-ship program for $79.95 monthly.
Relief Factor does not offer a money-back guarantee. However, the company will accept the returns within 90 days of the original purchase if the product is unused.
If Relief Factor does not work for you, it appears you are out of luck and out of the money spent on your first order.
How Relief Factor Compares to Alternatives
There is a wide variety of joint support supplements on the market to choose from. Many contain some of the active ingredients found in Relief Factor at a better price point.
For example, Nordic Naturals has a joint health supplement with a similar blend of ingredients to help reduce inflammation and support joint health and costs $45 per month.
Additionally, Instaflex Joint Support contains a similar nutrition profile but is backed by scientific research. One study found that taking Instaflex Joint Support for 8 weeks reduced joint pain severity, particularly in participants experiencing knee discomfort. (10)
Instaflex Joint Support is also less expensive at $24.00 for a month's supply.
Another alternative, and far less expensive option for joint pain relief, is to take a high-quality turmeric supplement.
For example, Source Naturals Turmeric with Meriva supplement contains 500 mg of turmeric extract per tablet and costs roughly $6.00 to $11.00 per month, depending on whether you take 1 or 2 tablets daily.
Relief Factor provides a blend of well-researched ingredients; however, there are other, less expensive supplements that may provide similar benefits.
Nordic Natural's Omega Joint and Instaflex Joint Support contain research-based ingredients at a much lower price point.
If you're experiencing joint discomfort, you may also consider taking a high-quality turmeric supplement to see if that provides relief.
The Bottom Line
Relief Factor offers a unique product with a promising blend of ingredients, all of which show evidence in promoting joint health.
However, the evidence appears to be limited to people with osteoarthritis or rheumatoid arthritis, without much research that supports a reduction in pain associated with everyday living.
The product requires a person to take 2 pills per day indefinitely and is expensive compared to other joint health supplements.
Still, if you're in the market for a joint health supplement that has a blend of well-researched ingredients, Relief Factor could be worth a try.
Additional Things You Can Try to Reduce Joint Pain
Try being more active. Moving your body will keep your muscles and joints healthy. Find an activity that you like and set small and realistic goals for yourself.
Adopting a Mediterranean diet eating pattern may help to alleviate muscle and joint pain naturally. The Mediterranean diet consists of eating plenty of fruits and vegetables, olive oil, and wild fish while reducing dairy products and red meat consumption.
A plant-based diet consisting of fruits, vegetables, legumes, and whole grains might improve functional status and pain reduction in patients with osteoarthritis. (11)
Thanks for your feedback!
In a few words, please tell us how this article helped you today.
Please let us know how we can improve this article by selecting your concern below.
Thank You! We appreciate your feedback.
*
Please select at least one topic:
Please Note: We cannot provide medical advice. This feedback will help us continue improving your user experience on WellnessVerge.
Please Note: We cannot provide medical advice. This feedback will help us continue improving your user experience on WellnessVerge.
At WellnessVerge, we only use primary references for our articles, including peer reviewed medical journals or well-respected academic institutions.