WellnessVerge is reader-supported. We may earn a commission when you make a purchase through the links on this page. Learn more about our process here.
Why You Can Trust Us
Every article and review on WellnessVerge is thoroughly researched and fact-checked by licensed health professionals. Our editorial team is made up of registered dietitians and medical doctors.
Every piece of content is also medically reviewed to ensure accuracy and alignment with sound scientific evidence and medical consensus. We only use peer-reviewed journals and reputable medical sources to form our conclusions and recommendations.
We operate with total editorial independence, and our editorial policies ensure that your well-being comes first. Based on our rigorous research, we only recommend products that are worth considering. We always disclose any ads or partnerships with brands featured on our site.
Noom vs. Weight Watchers: Which Program Is Better for Weight Loss?
Noom and WW are two well-researched commercial weight-loss programs that have helped many people gain a healthier lifestyle. Here's a comparison of the two to help determine which one may be right for you.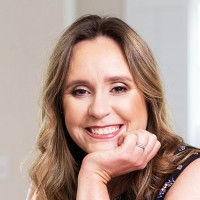 Medically Reviewed by
Ana Reisdorf, MS, RD
Registered Dietitian Nutritionist
Ana Reisdorf is a registered dietitian nutritionist with 14 years of experience in the field of nutrition and dietetics. She graduated from UCLA in 2002 with a degree in psychology and women's studies and completed her master's degree from Central Michigan University in 2010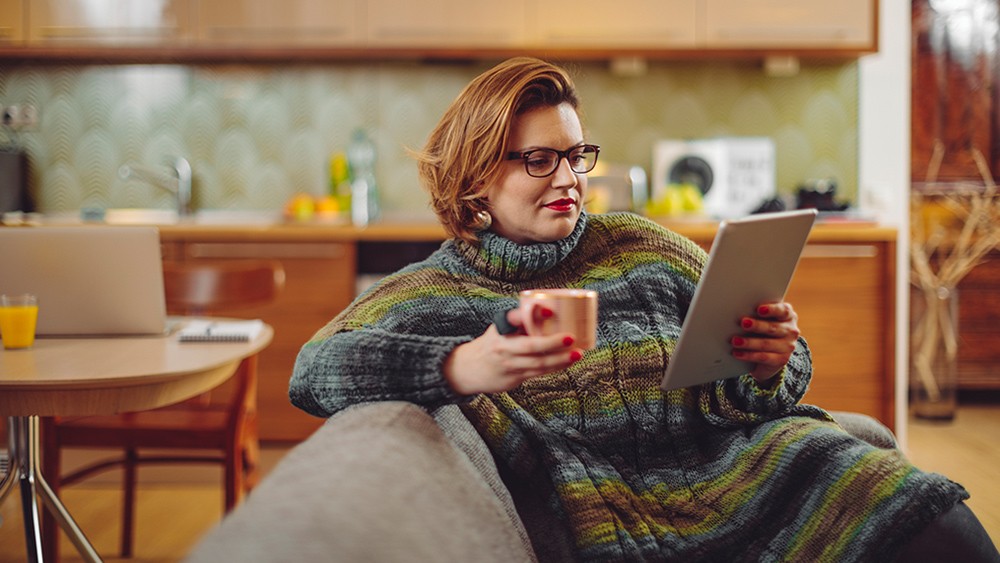 Quick Facts
WW
Noom
Basis of Diet Plan

Emphasis on choosing nutrient-dense foods using a point-based system. Exercise and sleep health are emphasized.

Focus on nutrition and food psychology lessons. Calorie restriction based on choosing green, yellow, and red foods. Exercise is not required but is encouraged.

Baseline Cost

$3.38–$6.92/week

$70/month ($16.15/week)

$209/year ($4.02/week)

Support

Higher-end plans offer personalized support from coaches. Support groups are available either virtually or in person.

Daily coach check-ins. Online support group available.

Expertise
Most coaches are not nutrition experts, but some are.

Most coaches are not nutrition experts, but some are.

App Features

SmartPoints tracker
Meal planners based on what is in your refrigerator
5-minute coaching
Recipes
Science-based tips
Sleep tracker
Exercise, meditation, and stretching videos

Prompts to log food, exercise, and read educational articles
Calorie tracker
Exercise tracker
Weight tracker
Group chat
Private chat with coach
What Is WW and How It Works
WW, founded in the 1960s and originally called Weight Watchers, is a commercial weight-loss program that focuses on teaching healthy lifestyle modifications for long-term success.
The program is currently marketed as Weight Watchers Reimagined. Its most recent version is called PersonalPoints, which advertises a more customized approach using a new evaluation screening tool.
WW's program is well known for its point system. Users are assigned a budget of points to use toward any foods they choose each day, based on their weight loss goals, preferences, and health concerns.
One feature of the new WW version is that extra food points can be "earned" based on doing exercise, eating vegetables, or drinking water.
While the history of WW depended on regular in-person meetings, WW is now heavily reliant on an app with digitally accessed education, a library of exercise and meditation videos, recipes, access to coaches, and even sleep trackers.
WW still has the option of in-person group meetings (where available) but has also expanded to meet technology trends over time.
WW has different programs to choose from, with price points increasing based on how much support, education, and coaching users think they may need.
Each food is assigned a value of points based on its nutrient density.
Low nutrient-dense foods have higher points, and high nutrient-dense foods have low or no points, now called "ZeroPoints" foods. ZeroPoints foods can also be customized based on preferences.
Non-starchy vegetables, lean meats, fruit, low-fat dairy, beans, whole grains, and eggs can be assigned as ZeroPoints foods, whereas donuts and alcohol are higher in points.
No foods are restricted as long as they fit into the daily points allotted. This keeps the program flexible for real-life situations like social events.
While the points system has been successful for many people for decades, some find that tracking points can be tedious and time-consuming, especially in the beginning.
WW eases this burden somewhat by offering a scanner in their app that calculates points on many foods with barcodes.
Summary
WW originally began decades ago and has adapted over time, adjusting to current technologies. The program is based on a points system that can now be customized based on preferences and medical conditions.
What Is Noom and How It Works
Founded in 2008, Noom is an app-based commercial weight-loss program that focuses on nutrition education and behavior modifications using psychology to help users develop a healthier lifestyle.
Noom does not restrict any foods or food groups but does restrict calories, discouraging people from low nutrient-dense choices.
Customers also fill out questionnaires that deduce why the user may struggle with weight from a behavioral perspective. They are then offered education digitally based on the answers to their questions.
Calories are assigned to each user based on their age, sex, height, weight, how much weight they want to lose, and the speed they want to lose it.
The calorie assignment tends to be on the low end of what some nutrition experts agree with. There is no easy way to override the number assigned.
To help participants keep calories within their recommended limit, Noom assigns colors to foods.
Green foods are low in calories and high in nutrient density, like leafy vegetables and whole grains.
Yellow foods have higher calories, like salmon and lean beef.
Red foods are either high in calories or low in nutrients, or both.
Noom recommends only small portions of red foods, even if they are considered healthy. For example, nuts are packed with nutrients but are also calorie-dense, so they are considered red food.
Noom has one basic price that includes all of its app's features, including digital access to coaches every day to help keep users on track. The true expertise of assigned coaches varies, but most are not nutrition experts.
The program also encourages joining their digital groups within the app for peer support.
Summary
Noom is an app-based calorie-tracking weight-loss program that integrates customized behavioral science into its plan. Noom offers education and accountability through coaches, chat rooms, and an article library.
Comparison of the Apps
What's Included in the WW App?
WW seems to constantly update its app as they strive for a complete, holistic approach.
Depending on which price point you choose for the program, the app includes:
Food logging for tracking points.
Weekly meal planner.
A "What's in Your Fridge" feature for helping to make meals with food you already have.
Exercise classes.
A barcode scanner to check points on packaged foods.
Weekly check-in to determine your weight progress, how you currently feel, and to set future goals.
Accountability and support from a live coach chat feature and group chat with other participants.
Sleep tracker and exercise trackers.
What's Included in the Noom App?
Noom's app is also simple and user-friendly. It offers:
Food logging for tracking calories.
Daily health education lessons.
Behavior modification information.
Digital access to personal coaches.
Community support in an assigned group.
Hundreds of recipes.
Daily feedback log.
Comparison of Effectiveness
How Successful Are WW Participants?
WW has been the focus of several studies over time, showing that it can be a successful program for weight loss.
For example, one very large study in the United Kingdom compiling over 29,000 people showed that a third of patients referred to WW lost over 5% of their body weight, which is associated with clinical benefits like reduced risk of disease. (1)
An Australian study calculated the cost of prescribing the WW program compared to the cost of future healthcare if obese people did not have an intervention program, concluding that WW was a great value for the money. (2)
An English study that ran between 2012–2014 involving 1,267 participants showed that WW was more effective for weight loss than offering educational self-help material alone. (3)
Those who followed the program for 52 weeks lost more weight than those who followed WW for 12 weeks.
Another study involving 1,192 people showed that 23% of overweight participants who were offered WW for a small fee were able to sustain the program through at least 13 meetings, and lost an average of 6.5% of their body weight. (4)
Summary
While not every user finds success, WW has been proven to work as an effective weight-loss program for many people for decades.
How Successful Are Noom Participants?
Even though Noom has not been around as long as WW, it still has a few extensive studies documenting solid success rates in weight loss and health improvements.
In a study published in 2016 involving over 35,000 people, 77% of participants showed decreased body weight while using Noom. The study also noted that those who logged their weight most often were least likely to have a yo-yo weight pattern. (5)
A diabetes prevention intervention study involving over 14,000 adults showed that using either the Noom app or a similar app resulted in a 5%–8% reduction in weight loss after one year of use, which is enough to reduce the risk of chronic disease. (6)
Another study compared the success of Noom users to women trying to lose weight on their own and showed that the app might be beneficial for both weight loss and long-term results. (7)
Noom lists several other recent peer-reviewed studies on their website, ultimately showing that it has a good success rate for participants who are ready to improve their health.
Summary
Even though Noom has only been in existence since 2008, several studies have shown that it works for weight loss.
Safety
For most healthy people, both WW and Noom are safe. Both programs emphasize well-balanced meals without being too restrictive. Neither plan encourages restricting foods or food groups.
However, I would not recommend these programs or any unsupervised weight-loss program for people who have a history of disordered eating.
I also do not recommend weight-loss programs for women who are pregnant or breastfeeding. Women in these stages of life should discuss weight concerns with their doctor or a specialized registered dietitian.
Summary
While both plans are safe for most healthy people, it's always best to talk to your doctor before beginning a weight loss plan to be sure it's right for you.
Cost Comparison
WW
The cost of WW depends on which plan you choose:
Digital: This plan is the simplest and offers only online features. It starts at $3.38 per week and includes the smartphone app, website access, and 24/7 live coaching.
Digital 360: This plan starts at $4.61 per week and offers extra support from coaches, live and on-demand videos for cooking and exercise, and podcasts.
Unlimited Workshops + Digital: This plan starts at $6.92/week and adds in-person support from a coach and group. Covid restrictions are still in place in some areas, but WW emphasizes that virtual meet-ups are available and many locations are re-opening.
Ultimately, the cost is anywhere from $175.76 to $359.84 if you decide to sign up for one year.
Noom
Noom keeps it more simple, offering only one app-based plan.
The price is $70 per month or $209 per year. This works out to about $4.02 to $16.15 per week.
Summary
While these programs can seem expensive for some people, both programs may be worth the health investment if they work.
The total cost for either program is a personal decision based on budget, how much weight you'd like to lose, and if you want to stick with the program for accountability after your weight goal is achieved.
Choosing Between WW and Noom
The main similarities between WW and Noom are:
Both programs offer accountability and support, education, food tracking, and encourage the healthiest food choices. (8)
Neither program deprives their participants of any favorite foods; they are simply encouraged to limit them.
Both programs are backed by solid studies proving that they can work.
Both seem to adapt and improve quickly based on customer responses to their products.
Both plans continue to make science-based improvements and updates.
All of these are important components that contribute to weight-loss success and maintenance.
The main differences between the two programs are:
WW offers in-person groups for support, which can be important for adherence for some people.
WW has matured and improved over time, making its point system simple, personalized, structured, and effective for most people.
WW has a library of workout videos that come with their packages.
Noom education focuses more on the psychological aspect of weight loss, or the "why" behind why people make less than optimal choices, creating awareness. While WW has this educational aspect as well, it is not the main focus of their program.
Noom comes with an accessible coach as part of their package.
In my opinion, WW has the edge when it comes to what it has to offer, especially if you choose to spend a little more on the higher-priced programs.
However, both Weight Watchers and Noom are high-quality weight-loss programs, proven to work for many people.
While WW has a slight edge when it comes to accountability and exercise, Noom takes the lead with behavioral health education.
In the end, the program that will be best for you will also depend on your personal needs and preferences.
If you prefer a more app-based program, Noom may have the edge. If you want the in-person option, WW may be a better fit for you.
Thanks for your feedback!
In a few words, please tell us how this article helped you today.
Please let us know how we can improve this article by selecting your concern below.
Thank You! We appreciate your feedback.
*
Please select at least one topic:
Please Note: We cannot provide medical advice. This feedback will help us continue improving your user experience on WellnessVerge.
Please Note: We cannot provide medical advice. This feedback will help us continue improving your user experience on WellnessVerge.
At WellnessVerge, we only use reputable sources, including peer-reviewed medical journals and well-respected academic institutions.