Why You Can Trust Us
Every article and review on WellnessVerge is thoroughly researched and fact-checked by licensed health professionals. Our editorial team is made up of registered dietitians and medical doctors.
Every piece of content is also medically reviewed to ensure accuracy and alignment with sound scientific evidence and medical consensus. We only use peer-reviewed journals and reputable medical sources to form our conclusions and recommendations.
We operate with total editorial independence, and our editorial policies ensure that your well-being comes first. Based on our rigorous research, we only recommend products that are worth considering. We always disclose any ads or partnerships with brands featured on our site.
Wild Alaskan Company: A Dietitian's Review
Wild Alaskan Company is a subscription delivery service that offers monthly shipments of wild-caught Alaskan fish and seafood. They partner exclusively with sustainable fisheries in Alaska and the Pacific Northwest. All of their filets are caught and processed in the U.S. and delivered flash-frozen and individually packaged. Unlike many other grocery delivery services, they also deliver to all 50 states.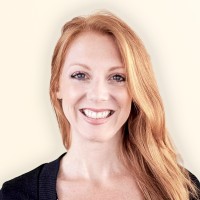 Medically Reviewed by
Natalie Olsen, MS, RDN, LD, ACSM-EP
Registered Dietitian, Certified Exercise Physiologist
Natalie is a registered dietitian, functional medicine practitioner and certified exercise physiologist with over 15 years experience in the health and wellness industry and holds a Master's degree in Human Nutrition and Functional Medicine through a collaborative program provided by the University of Western States and the Institute of Functional Medicine.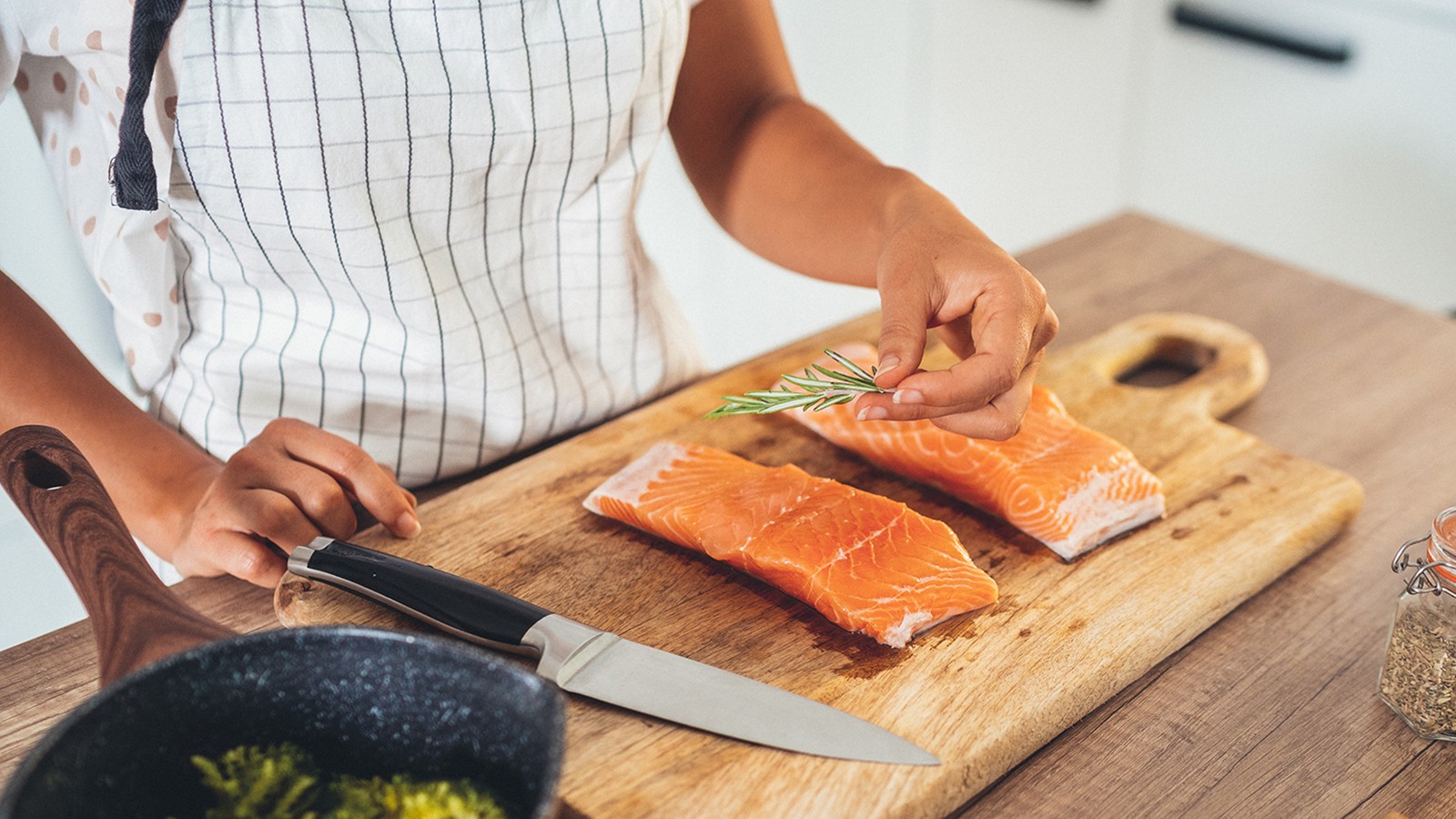 Pros

Offers convenient monthly seafood deliveries.
All seafood is wild-caught off Alaskan or Pacific Northwest coasts.
Free shipping to all 50 states.
All portions are individually wrapped and flash frozen.
Boxes are shipped with dry ice to keep food frozen.
Easy to pause or cancel the subscription.

Cons

More expensive than grocery store prices.
Mixed reviews on taste and freshness.
Limited variety compared to other online seafood delivery services.
What Is Wild Alaskan Company?
Wild Alaskan Company is a seafood delivery service that specializes in wild-caught Alaskan salmon and white fish.
It was founded by a third-generation Alaskan fisherman who wanted to make it easier for consumers to experience the benefits of wild-caught Alaskan fish.
One of these key benefits is that, despite having a similar nutrient profile to farmed fish, wild-caught varieties are much lower in chemical pollutants like pesticides, manufacturing byproducts, and heavy metals. (1)
Wild Alaskan Company operates as a subscription service, delivering flash-frozen, individually-packaged portions of wild-caught fish to all 50 states.
Product Quality
The Wild Alaskan Company works exclusively with wild fisheries in Alaska and the Pacific Northwest to source their fish and seafood.
According to the Wild Alaskan Company website, the state of Alaska has strict sustainability practices written into law for any fisheries operating there, which is why the Wild Alaskan Company strives to source their seafood from this area.
All of the seafood from Wild Alaskan Company is wild-caught, sustainably sourced, processed in the U.S., and antibiotic-free.
Wild-caught fish may offer some benefits over conventionally-farmed fish. They eat their natural diet and are able to engage in normal behaviors and migration patterns for their species, which is likely to result in a generally healthier fish.
As we briefly mentioned above, they are also lower in pollutants, pesticides, and heavy metals than farmed fish. Researchers theorize that farmed fish are higher in these compounds because they eat fish feed rather than a natural diet. (1, 2)
At your local grocery store, you may be able to find both farmed and wild-caught fish. Larger cities and more coastal areas are likely to have a wider variety.
However, much of the fish available at larger retailers is imported rather than caught or raised domestically, so there may not be as much information available about the product as Wild Alaskan Company provides.
Selection Options
Wild Alaskan Company offers three different box types:
Wild Combo Box: Mixture of salmon and white fish
Wild Salmon Box: All salmon
Wild White Fish Box: All white fish
When I checked the website, they were offering Coho salmon, Sockeye salmon, Pacific cod, Pacific halibut, Alaskan pollock, and Pacific rockfish.
These offerings may change from time to time depending on what is available from the fisheries that Wild Alaskan Company works with.
Selections may also vary depending on your location, as Wild Alaskan Company ships out their boxes from several distribution centers across the U.S.
Once you choose your box type, you can select the size you'd like:
12-Pack: 12 individual servings
24-Pack: 24 individual servings
Right now, you're unable to choose exactly what you receive in each box. Instead, you'll receive a combination of filets that meet the criteria for the box type you selected.
Wild Alaskan Company may also occasionally offer add-on specials for members, including spot prawns, Dungeness crab, smoked salmon, and scallops.
Taste and Freshness
According to their website, Wild Alaskan Company partner fisheries freeze their individually-portioned fish filets as soon as they get off of the boat for maximum freshness.
Because the quality and taste of fish can rapidly decline when not frozen, this is the best way to preserve the fish for shipping.
The frozen fish is also packed with dry ice for shipping to help ensure that it arrives at your home still frozen.
Reviews on the taste and freshness are mixed, however.
Some reviewers say that the fish had an excellent taste and seemed really fresh, while others say that some of the fish had a strong fishy taste that led them to believe it wasn't immediately frozen.
Regardless, Wild Alaskan Company does offer a money-back guarantee. You can try the service if you're interested, and you'll be able to get your money back if you're not satisfied with the taste.
Cost
No matter the type of box you choose, pricing is the same, a flat fee based on the box size.
Current prices are:
12-Pack: $131.88
24-Pack: $239.76
Shipping is free, and you can also choose add-ons for your box. When I checked the site, add-ons included various cuts of raw and smoked fish, with prices ranging from $49 to $112.
Normally, boxes are sent once per month. However, you can change your shipping schedule, pause, or cancel anytime.
Currently, you can choose to receive a box every month, every six weeks, or every two months.
Wild Alaskan Company delivers to all 50 states, including Alaska and Hawaii.
Who Is It For?
Wild Alaskan Company is a great choice for anyone who wants to include more fish in their diet, particularly if they want fish that was wild-caught off of U.S. coasts.
Including salmon in your diet at least twice per week is an excellent way to get enough omega-3 fats, which offer anti-inflammatory effects and may help support your brain and heart health. (3, 4)
Additionally, this service is excellent for pescatarians, who include fish and shellfish in their diet, but avoid other types of meats or animal products.
Many other meat delivery services include fish and shellfish in their selections, but don't necessarily offer pescatarian-friendly, fish-only packages.
Wild Alaskan Company is also a good fit for households who may not have easy access to fresh, wild-caught seafood, such as those in more rural or non-coastal areas.
Additionally, the pre-portioned, individually-packaged filets may make it easier for small households to prepare meals for one or two people.
This may help reduce food waste from preparing too much, or make it easier to stick to a single portion.
Who Is It Not For?
Wild Alaskan Company is not a good fit for vegans or vegetarians, who do not include fish or other animal products in their diet.
Additionally, the service should be avoided by households with fish or shellfish allergies.
They may also not be the right fit for people on a tight budget, as their portions start at about $10 per serving.
This is significantly more expensive than grocery store prices, although the fish available at your local grocery store may not be sustainably sourced or wild-caught in the U.S.
Finally, if it's important to you that the seafood you eat is certified sustainable by organizations like the Marine Stewardship Council or Friend of the Sea, you may want to speak with a Wild Alaskan Company representative before ordering.
Wild Alaskan Company does not currently disclose any sustainability certifications on its website.
They state that Alaska's fishery guidelines ensure that the fisheries are operated in a sustainable manner, but there's no information on their website about the sustainability practices of the Pacific Northwest fisheries they partner with.
Regardless, the individual fisheries they source fish from may possess some of these certifications, which can help ensure that the fishery's practices are truly sustainable.
How Wild Alaskan Company Compares to Alternatives
Wild Alaskan Company is not alone in offering seafood-only subscription boxes. Two of its key competitors are Sea to Table and Sizzlefish. Here's how they compare.
Sea to Table
Sea to Table is an online seafood marketplace that specializes in American, wild-caught seafood.
Unlike Wild Alaskan Company, they source fish and shellfish from all U.S. coasts. Therefore, their options include Alaskan salmon and whitefish, Gulf shrimp (from the Gulf of Mexico), Maine lobster, Atlantic tuna, and other products.
Sea to Table also doesn't require a subscription, but their Subscribe & Save option offers a 7% discount on their normal prices.
Although you can order individual items, their curated boxes contain 10–16 individual servings each and range in price from $121 to $187.
Shipping is free on orders over $99; however, Sea to Table can't ship to Alaska or Hawaii at this time.
Sea to Table may be a better fit for you if you don't necessarily want to be locked into a subscription, or if you want a larger variety of U.S. seafood than what is offered by Wild Alaskan Company.
Sizzlefish
Sizzlefish began as a wholesaler providing fish and shellfish to natural and organic grocery stores; however, they have since expanded to offer fish directly to customers as well.
Sizzlefish offers a much wider variety of seafood than both Wild Alaskan Company and Sea to Table, including catfish, calamari, mussels, and clams.
They also offer a variety of grass-fed beef cuts.
However, Sizzlefish does not exclusively source their fish and shellfish from the U.S.
For instance, their sea bass is from Chile and their mussels are from Ireland. Additionally, they offer sustainable wild-caught and sustainably-farmed fish and shellfish.
Like Sea to Table, they don't require a subscription. However, their Sizzlefish Prime Box subscription is $125.86 for 14 servings (with free shipping), making it less expensive per-serving than Wild Alaskan Company.
If you don't strictly avoid sustainably-farmed fish or seafood from other countries, you may appreciate the lower price and wider selection of Sizzlefish over Wild Alaskan Company.
Frequently Asked Questions
Where does Wild Alaskan Company fish come from?
Wild Alaskan Company sources their fish from sustainable fisheries in Alaska and along the Pacific Northwest coast.
Is Wild Alaskan salmon wild-caught?
Yes. All salmon and other types of fish and shellfish from Wild Alaskan Company are wild-caught, not farmed.
Is Wild Alaskan Company really sustainable?
Wild Alaskan works with select wild fisheries in Alaska and the Pacific Northwest that they deem sustainable. Wild Alaskan Company states that Alaska's existing guidelines for wild fisheries ensure that they are all operating sustainably.
Currently, there are no details on their website regarding sustainability certifications. However, the individual fisheries they work with may themselves possess these certifications.
Where is Wild Alaskan Company based?
Wild Alaskan Company has offices in Brooklyn, NY, and Portland, OR. They also have seven fulfillment centers located across the country.
Therefore, your box will not actually come shipped to you directly from Alaska. It will be sent from one of their fulfillment centers.
The Bottom Line
Wild Alaskan Company is a fish and seafood delivery service specializing in wild-caught Alaskan salmon and white fish.
They source all of their meats from sustainable fisheries in Alaska and the Pacific Northwest, and their subscription model allows for monthly or bimonthly deliveries.
It's also easy to pause or cancel your subscription, and they offer a money-back guarantee.
Helpfully, because each portion is individually packaged, you can make your meals as large or small as you'd like.
However, their prices are much higher than grocery store prices.
Additionally, because they only source wild-caught fish from Alaska and the Pacific Northwest, they don't have as wide a selection of seafood as other similar services like Sea to Table or Sizzlefish.
There are also some mixed reviews regarding the taste and freshness of their fish.
Regardless, Wild Alaskan Company appears to be a good delivery service for pescatarians, small households looking to reduce food waste, and people who want to consume more omega-3 fats for their health benefits.
Thanks for your feedback!
In a few words, please tell us how this article helped you today.
Please let us know how we can improve this article by selecting your concern below.
Thank You! We appreciate your feedback.
*
Please select at least one topic:
Please Note: We cannot provide medical advice. This feedback will help us continue improving your user experience on WellnessVerge.
Please Note: We cannot provide medical advice. This feedback will help us continue improving your user experience on WellnessVerge.
At WellnessVerge, we only use reputable sources, including peer-reviewed medical journals and well-respected academic institutions.