WellnessVerge is reader-supported. We may earn a commission when you make a purchase through the links on this page. Learn more about our process here.
Why You Can Trust Us
Every article and review on WellnessVerge is thoroughly researched and fact-checked by licensed health professionals. Our editorial team is made up of registered dietitians and medical doctors.
Every piece of content is also medically reviewed to ensure accuracy and alignment with sound scientific evidence and medical consensus. We only use peer-reviewed journals and reputable medical sources to form our conclusions and recommendations.
We operate with total editorial independence, and our editorial policies ensure that your well-being comes first. Based on our rigorous research, we only recommend products that are worth considering. We always disclose any ads or partnerships with brands featured on our site.
Goli Ashwagandha Review: Pros, Cons, and Effectiveness
Ashwagandha has been extensively researched and studies do support most of the health benefits associated with supplementation. If you're looking for a safe and natural way to de-stress, Goli Ashwagandha may help.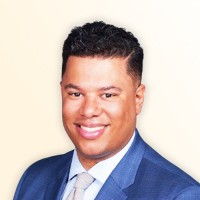 Medically Reviewed by
Anthony Dugarte, MD
Medical Reviewer
Anthony Dugarte, M.D., C.S.C.S. is a health and wellness writer and medical content reviewer. In addition to dedicating the last 8 years to medical research, Dr. Dugarte also has more than a decade of experience in strength and conditioning, nutrition, and rehabilitative exercise, as well as authoring and reviewing health and wellness-related content.

Pros

Ashwagandha's health claims are backed by extensive research
Safe with limited side effects
Money-back guarantee

Cons

The research does not support all of product's claims
You can find higher amounts of ashwagandha at a lower price from other brands
What Is Goli Ashwagandha?
Goli Ashwagandha is a supplement that comes in a gummy form and includes ashwagandha and vitamin D as its two active ingredients.
The company uses KSM-66, which is the highest concentration of ashwagandha extract on the market.
Ashwagandha, long touted for its medicinal properties, has been used for hundreds of years to treat everything from pain to stress and anxiety.
The product claims to help with a variety of health conditions.
Goli Ashwagandha promises to promote calmness and reduce stress, improve mood, support the immune system, enhance memory and cognition, improve sleep, support weight management, and benefit physical performance and sexual function.
Goli Nutrition is a well-known health and wellness supplement company founded by Michael Bitensky.
They are most known for their development of the first apple cider vinegar gummy in 2019.
Effectiveness of Ingredients
KSM-66 Ashwagandha
Ashwagandha is a shrub that grows in India, the Middle East, and some parts of Africa. It has been commonly used as a medicinal herb in Ayurvedic medicine for thousands of years.
Ayurvedic medicine is an early Indian medical system based on ancient writings that rely on a "natural" and holistic approach to physical well-being and mental health. (1)
Ashwagandha has been used for centuries to treat pain, inflammation, insomnia, stress, and many other conditions.
It contains compounds known as adaptogens, which are natural substances that enhance the body's adaptive response to stress.
In recent years, ashwagandha has been formulated into nutrition supplements for its general health and wellness benefits.
Numerous research studies and reviews suggest that taking ashwagandha supplements may be effective at promoting health and well-being.
Ashwagandha and Stress
One recent study looked at the effects of ashwagandha on adults with self-reported high-stress levels. (2)
Researchers found that taking a daily dose of 240 milligrams (mg) of ashwagandha significantly reduced participant's stress levels when compared with a placebo.
Another study looked at the stress-relieving effect of 250 mg or 600 mg of ashwagandha in 60 healthy but stressed participants. (3)
Researchers found that taking either 250 mg or 600 mg of ashwagandha per day resulted in lower stress levels, in addition to lower levels of the stress hormone cortisol.
Ashwagandha and Sleep
One study sought to determine the effectiveness of 300 mg of ashwagandha in patients with insomnia and anxiety. (4)
Researchers found that ashwagandha was a safe and well-tolerated supplement that can improve sleep quality and sleep onset latency in patients with insomnia. (5)
Ashwagandha and the Immune System
In a 2014 review, researchers suggested that ashwagandha has a positive effect on the production of healthy white blood cells and therefore is effective in helping to regulate the immune system. (6)
Ashwagandha and Sexual Function
In one study, researchers looked at ashwagandha's effects on fatigue, vigor, and steroid hormones in aging men. (7)
The study found that ashwagandha intake was associated with increased levels of testosterone.
However, no significant between-group differences were found in cortisol, estradiol, fatigue, vigor, or sexual well-being.
Ashwagandha and Weight Management
A 2017 study evaluated the safety and efficacy of 300 mg of ashwagandha on stress, food cravings, and body weight management in 52 subjects. (8)
Researchers found that ashwagandha decreases stress, resulting in reduced food cravings and better eating behaviors.
The study suggests that treatment with ashwagandha can help limit stress-associated weight gain in individuals.
Ashwagandha and Physical Performance
Higher cortisol levels can reduce the body's ability to build muscle. Some research suggests that ashwagandha's capacity to decrease cortisol may increase muscle mass and strength in individuals.
One study showed that ashwagandha supplementation was associated with significant increases in muscle mass and strength. (9)
Researchers suggested that ashwagandha supplementation may be a useful tool when added to a resistance training program.
Ashwagandha and Memory
One research study showed that ashwagandha supplementation can improve cognitive and psychomotor performance and may be a valuable tool in treating diseases associated with cognitive impairment and decline. (10)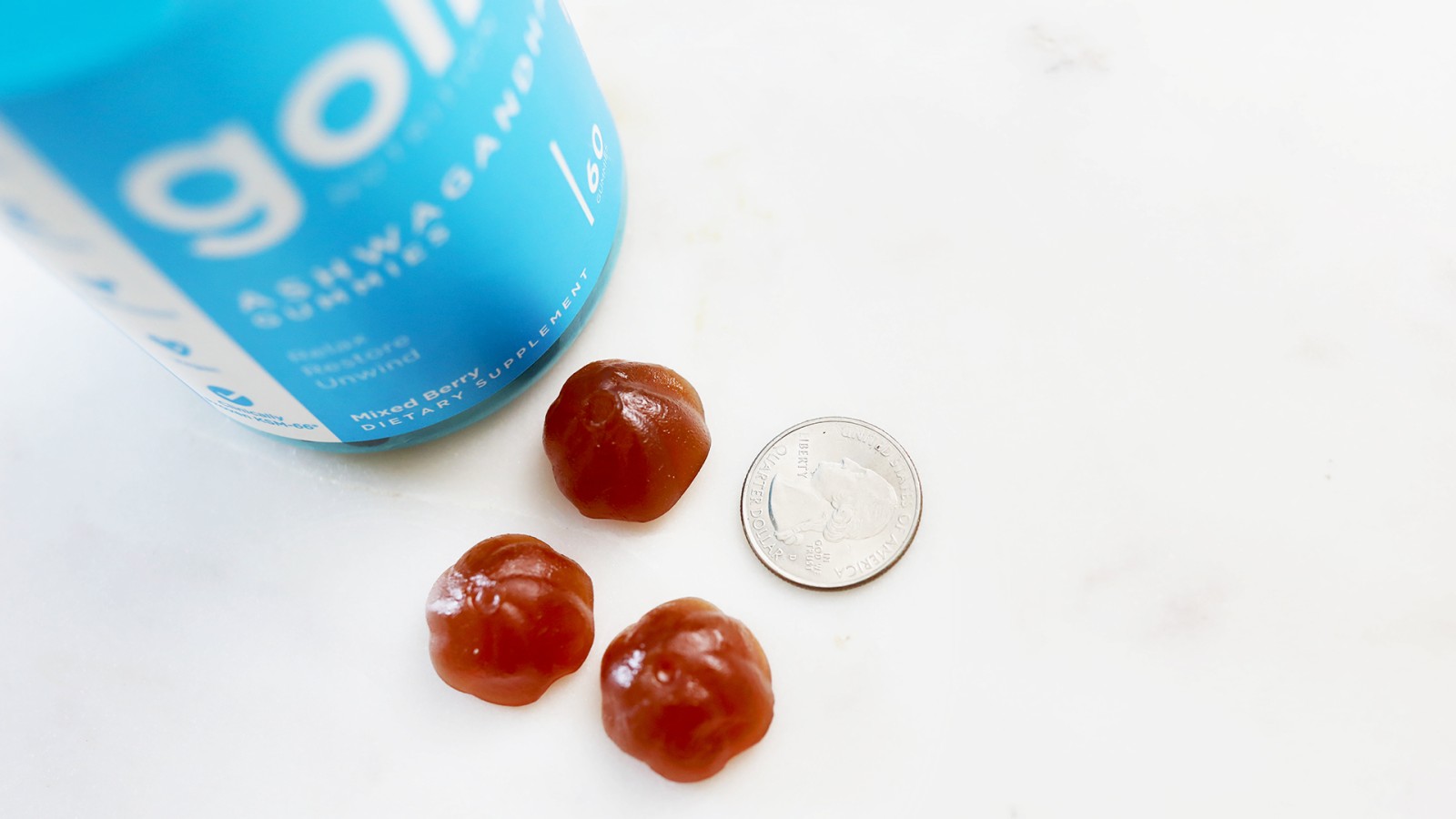 Vitamin D
Vitamin D is a fat-soluble vitamin found in some foods, as a dietary supplement, and produced in the body via direct, natural sunlight.
Vitamin D is needed for proper bone growth, immune function, and carbohydrate metabolism.
The use of vitamin D supplements to prevent and treat various diseases has increased significantly over the last 20 years.
There have been some promising research studies indicating that vitamin D supplementation may provide various health benefits, particularly for individuals who are deficient in the vitamin.
Concerning weight management, studies indicate that higher body weights are associated with lower vitamin D status, and obese individuals are often deficient in vitamin D. (11)
Additionally, one study found that vitamin D supplementation among healthy overweight and obese women led to body fat mass reduction. (12)
Vitamin D supplementation may also be beneficial for the immune system. One study showed that vitamin D supplementation was safe and protected against respiratory infections. (13)
The study noted that patients who were exceedingly vitamin D deficient experienced the most benefit.
The research on vitamin D supplementation and mood is not yet established.
According to the NIH, clinical trials have not found that vitamin D supplements can help prevent or treat depressive symptoms or mild depression. (14)
There is very little evidence to suggest that vitamin D supplementation can combat stress, enhance memory and cognition, improve sleep, enhance physical performance, or improve sexual function.
Support for Claimed Benefits
Below is our summary of the available evidence for the claimed benefits of Goli Ashwagandha based on the available research:
Promotes calmness and reduces stress

4

/5
Improves mood

4

/5
Supports a health immune system

3

/5
Enhances memory and cognition

3

/5
Improves sleep

4

/5
Supports weight management

3

/5
Improves physical performance

3

/5
Improves sexual function

2

/5
Side Effects, Safety, and Dosage
Goli Ashwagandha is safe, vegan, gluten-free, and all-natural.
The manufacturer recommends taking anywhere from 2–4 gummies per day (1–2 gummies twice a day), which can be taken with or without food.
Taking 2–4 Goli Ashwagandha gummies per day would be the equivalent of taking 300 mg to 600 mg of ashwagandha per day.
Most of the research shows that ashwagandha is effective at doses anywhere between 250 mg and 600 mg per day.
It is important to note that large doses (1000 mg per day or more) of ashwagandha might cause stomach upset, diarrhea, and vomiting. (15)
Pregnant women should avoid taking ashwagandha since preliminary studies show that overconsumption may affect hormone levels in the body, which can result in premature labor. (16)
Additionally, people with diabetes may experience a decrease in blood sugar as a result of taking ashwagandha.
Taking ashwagandha along with diabetes medications might cause hypoglycemia in some individuals.
It is best to speak to your health care professional before taking any supplement to ensure its safety for you.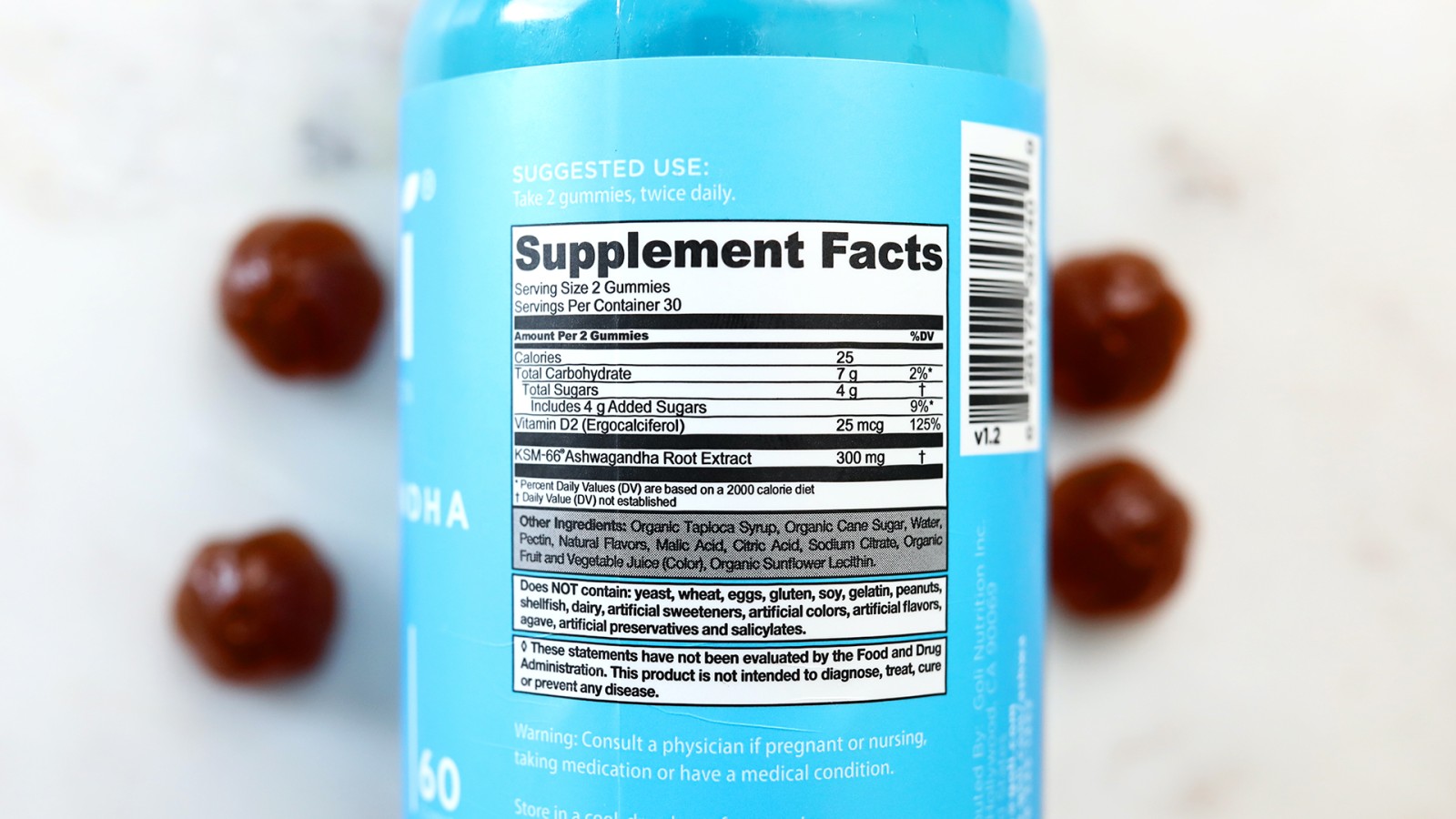 Cost and Where to Buy
Goli Ashwagandha can be purchased directly through the Goli website.
All orders include free shipping, and Goli offers a 100% money-back guarantee on all of its products.
When purchasing Goli Ashwagandha directly from its website, you'll have the following options:
1 bottle for $19.00
3 bottles for $57 ($19.00 per bottle)
5 bottles for $89.00 ($17.80 per bottle)
The cost of Goli Ashwagandha may be worth it for people who benefit from the product.
There are similar ashwagandha supplements that provide a higher dosage of ashwagandha at a similar price point.
Comparison to Alternatives
While there are many different ashwagandha supplements on the market to choose from, very few come in a gummy form.
Stressballs De-Stress + Relax, with ashwagandha, is a similar product that provides 230 mg of a blend of ashwagandha, lemon balm, and ginseng.
This patented blend makes it difficult to determine how much actual ashwagandha is in this product.
Physician's Choice manufactures a product similar to Goli's called KSM-66 ashwagandha.
This product comes in capsule form and is similar in price at $21.95 for a 1-month supply but contains 1000 mg of ashwagandha versus the 150 mg found in Goli's product.
Nature's Branch manufactures an organic ashwagandha supplement. This supplement comes in capsule form and contains 1950 mg of ashwagandha, a much higher amount than what is offered in Goli's product.
This supplement is slightly less expensive at $16.91 for a 1-month supply.
The Bottom Line
Many factors make Goli Ashwagandha a great product. It's organic, GMO-free, plant-based, vegan, and free from artificial sweeteners and preservatives.
The gummies are easy to consume and have a somewhat pleasant taste with a hint of fruits, although it does not taste like candy (nor should it).
There are many studies to support the claims associated with the product.
The company also supports the work of Vitamin Angels, an organization that aims to reduce malnutrition in children by giving them access to lifesaving vitamins and minerals.
Because of the extent of promising research and its safety, Goli Ashwagandha may be ideal for someone looking to avoid prescription medication to combat their stress, tackle sleep issues, improve memory, increase strength, and boost their immune system.
Next Steps
If you're looking for additional ways to de-stress, try some of these helpful tips:
Swap out your sugary coffee beverage with green tea. Green tea is loaded with antioxidants and can have a calming effect on your mind.
Include a protein source in your snacks. This will help to keep your blood sugars stable and your mind clear throughout the day.
Try eating fermented foods like yogurt, kefir, miso, tempeh, kimchi, and sauerkraut. These foods will help the good bacteria in your gut thrive, which can, in turn, help your mind.
Other ways to reduce stress include meditation, exercise, and spending time with loved ones.
Thanks for your feedback!
In a few words, please tell us how this article helped you today.
Please let us know how we can improve this article by selecting your concern below.
Thank You! We appreciate your feedback.
*
Please select at least one topic:
Please Note: We cannot provide medical advice. This feedback will help us continue improving your user experience on WellnessVerge.
Please Note: We cannot provide medical advice. This feedback will help us continue improving your user experience on WellnessVerge.
At WellnessVerge, we only use reputable sources, including peer-reviewed medical journals and well-respected academic institutions.
Ayurvedic Medicine: In Depth

:
https://www.nccih.nih.gov/health/ayurvedic-medicine-in-depth

An investigation into the stress-relieving and pharmacological actions of an ashwagandha (Withania somnifera) extract

:
https://www.ncbi.nlm.nih.gov/pmc/articles/PMC6750292/

Adaptogenic and Anxiolytic Effects of Ashwagandha Root Extract in Healthy Adults: A Double-blind, Randomized, Placebo-controlled Clinical Study

:
https://www.ncbi.nlm.nih.gov/pmc/articles/PMC6979308/

Efficacy and Safety of Ashwagandha (Withania somnifera) Root Extract in Insomnia and Anxiety: A Double-blind, Randomized, Placebo-controlled Study

:
https://pubmed.ncbi.nlm.nih.gov/31728244/

How to interpret the results of a sleep study

:
https://www.ncbi.nlm.nih.gov/pmc/articles/PMC4246141/

Ashwagandha (Withania somnifera): Role in Safeguarding Health, Immunomodulatory Effects, Combating Infections and Therapeutic Applications: A Review

:
https://www.researchgate.net/publication/259829315_Ashwagandha_Withania_somnifera_Role_in_Safeguarding_Health_Immunomodulatory_Effects_Combating_Infections_and_Therapeutic_Applications_A_Review

A Randomized, Double-Blind, Placebo-Controlled, Crossover Study Examining the Hormonal and Vitality Effects of Ashwagandha ( Withania somnifera) in Aging, Overweight Males

:
https://pubmed.ncbi.nlm.nih.gov/30854916/

Body Weight Management in Adults Under Chronic Stress Through Treatment With Ashwagandha Root Extract

:
https://www.ncbi.nlm.nih.gov/pmc/articles/PMC5871210/

Examining the effect of Withania somnifera supplementation on muscle strength and recovery: a randomized controlled trial

:
https://jissn.biomedcentral.com/articles/10.1186/s12970-015-0104-9

Efficacy and Safety of Ashwagandha (Withania somnifera (L.) Dunal) Root Extract in Improving Memory and Cognitive Functions

:
https://www.tandfonline.com/doi/abs/10.1080/19390211.2017.1284970?journalCode=ijds20

The link between obesity and low circulating 25-hydroxyvitamin D concentrations: considerations and implications

:
https://pubmed.ncbi.nlm.nih.gov/21694701/

A 12-week double-blind randomized clinical trial of vitamin D3supplementation on body fat mass in healthy overweight and obese women

:
https://nutritionj.biomedcentral.com/articles/10.1186/1475-2891-11-78

CCBYNC Open access Research Vitamin D supplementation to prevent acute respiratory tract infections: systematic review and meta-analysis of individual participant data

:
https://www.bmj.com/content/356/bmj.i6583

Vitamin D Fact Sheet for Health Professionals

:
https://ods.od.nih.gov/factsheets/VitaminD-HealthProfessional/

Safety and clinical effectiveness of Withania Somnifera (Linn.) Dunal root in human ailments - PubMed

:
https://pubmed.ncbi.nlm.nih.gov/32201301/

Critical evaluation of ayurvedic plants for stimulating intrinsic antioxidant response

:
https://pubmed.ncbi.nlm.nih.gov/22855669/