WellnessVerge is reader-supported. We may earn a commission when you make a purchase through the links on this page. Learn more about our process here.
Why You Can Trust Us
Every article and review on WellnessVerge is thoroughly researched and fact-checked by licensed health professionals. Our editorial team is made up of registered dietitians and medical doctors.
Every piece of content is also medically reviewed to ensure accuracy and alignment with sound scientific evidence and medical consensus. We only use peer-reviewed journals and reputable medical sources to form our conclusions and recommendations.
We operate with total editorial independence, and our editorial policies ensure that your well-being comes first. Based on our rigorous research, we only recommend products that are worth considering. We always disclose any ads or partnerships with brands featured on our site.
Goli ACV Gummies Review: Has Everything You Could Ask For
Goli ACV Gummies meet all the criteria of a well-formulated product. It has earned our best overall ACV gummy recommendation. But there are still several factors to consider. Let's dive in.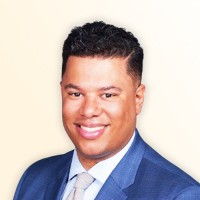 Medically Reviewed by
Anthony Dugarte, MD
Medical Reviewer
Anthony Dugarte, M.D., C.S.C.S. is a health and wellness writer and medical content reviewer. In addition to dedicating the last 8 years to medical research, Dr. Dugarte also has more than a decade of experience in strength and conditioning, nutrition, and rehabilitative exercise, as well as authoring and reviewing health and wellness-related content.

Key Takeaways (TL;DR)
Goli Apple Cider Vinegar (ACV) Gummies provide a convenient and delicious way to add ACV to your diet. These gummies contain the "mother," the collection of bacteria and enzymes behind the purported benefits of ACV.
The scientific research to support the benefits of ACV, the main ingredient in this product, is promising. However, the studies are small and not conclusive at this time.
This product also includes other beneficial nutrients and vitamins B9 and B12 for proven health benefits, including energy support and heart health.
If you are a person who either feels better when taking ACV or would like an easy way to start taking ACV, Goli gummies could be a good option. They are low in calories and sugar (if taking 1–2 gummies), offer an effective dose of ACV, and are vegan and allergen-free.
We compared the popular ACV gummies, and Goli was our best overall pick.
On Trustpilot, the sentiment of customer reviews of the Goli brand is very positive, with many happy about its delicious taste and good customer experience. However, a smaller number of consumers reported billing and subscription issues.
What We Like About Goli ACV
Gummies have a good flavor and are easier to take than liquid ACV
Contains the "mother"
Contains vitamins B9 and B12
Does not contain gelatin, is vegan, gluten-free, free of major allergens, and non-GMO
Low in sugar (if taking 1–2 gummies per day)
Affordable price (if taking 1–2 gummies per day)
Important Considerations
Not 100% organic
Studies that support the benefits of ACV are small and only tested the liquid form
Goli recommends up to 6 gummies per day, which may be unnecessary and high in sugar, especially if you're monitoring your blood sugar levels
Not third-party tested
Priced Right and Conveniently Sold at Popular Retailers
You can purchase Goli ACV Gummies directly from Goli's website in different bundles:
1-month supply: $19
3-month supply: $57 ($19 per bottle)
5-month supply: $89 ($17.80 per bottle)
Goli Nutrition offers free shipping on supplements purchased from their website and a 30-day money-back guarantee if you're unsatisfied with your purchase.
Goli ACV Gummies are widely available at local retailers (Walmart, Target, Walgreens, and CVS) and online through Goli Nutrition's storefront on Amazon.
Goli ACV Gummies at a Glance
Goli ACV Gummies are a convenient and delicious way to incorporate apple cider vinegar, essential B vitamins, and other nutrients into your daily routine.
Goli's patented formula is designed to support immune health, cellular energy production, heart health, healthy nutrient metabolism, a healthy nervous system, and overall good health.
Apple cider vinegar (ACV) in its liquid form has long been used for cooking and as a popular supplement for health. The scientific studies remain small, but ACV is believed to support heart health, aid weight loss, and promote healthy blood sugar levels.
While liquid ACV may have benefits, it can be difficult for some people to consume because it doesn't taste very good. And when consumed regularly over time, the acid in the vinegar may cause tooth decay.
This is where Goli comes in. Compared to raw liquid ACV, Goli's Gummies are easier to use, safer on tooth enamel, have a pleasant smell, and have a delicious taste.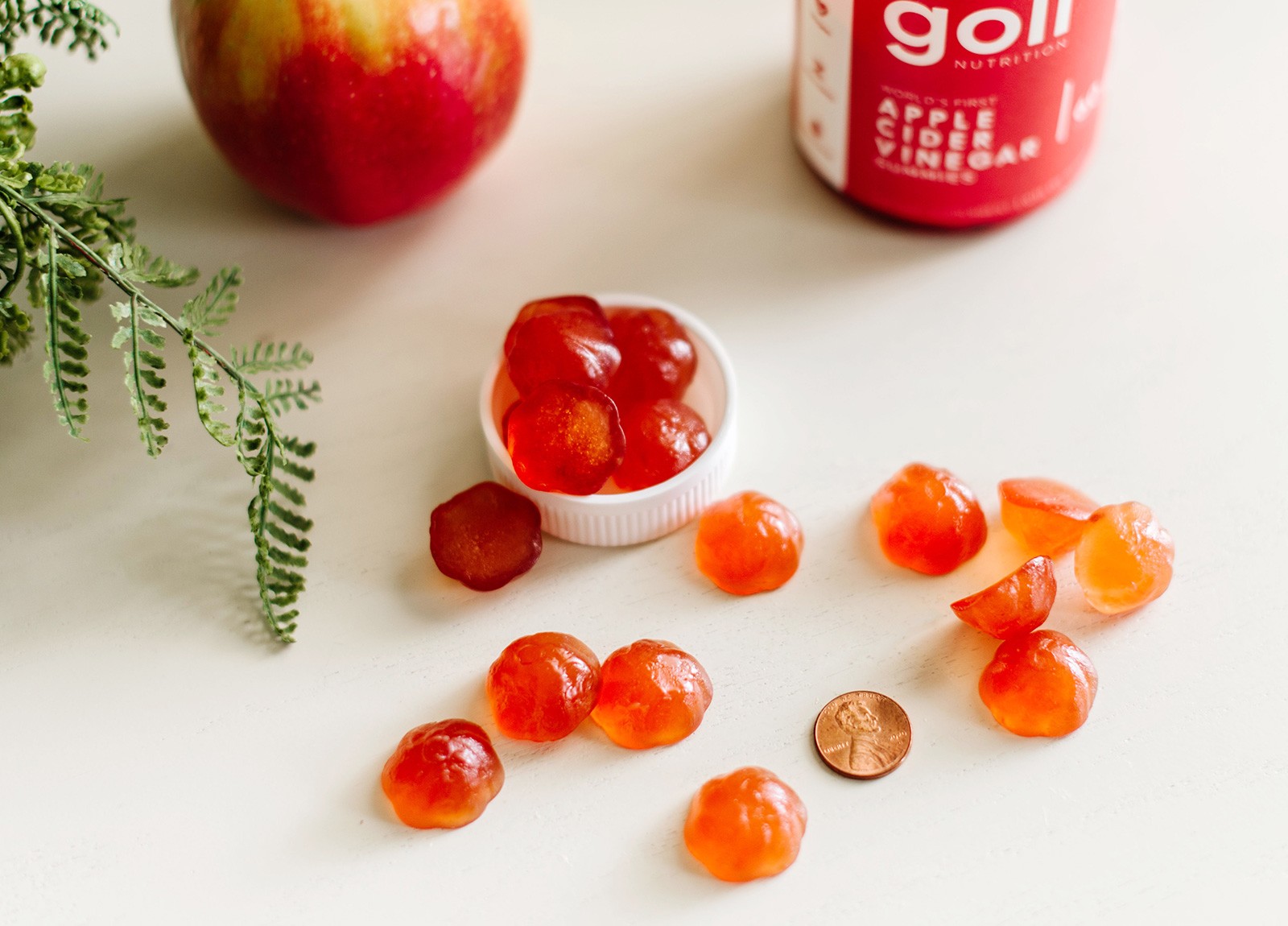 How to Take It and Its Taste
To get the benefits of Goli ACV Gummies, the brands recommend that adults take 1–2 gummies daily, up to 3 times per day.
Each gummy contains 500 mg ACV. Based on scientific studies of ACV, the recommended daily amount is 500 mg or 2 Tbsp. This leads us to conclude that taking 1–2 gummies per day is enough to promote health benefits. Plus, this way, you won't consume the extra sugar, and using the product will be more cost-effective.
For children, the manufacturer recommends taking only one gummy per day.
These gummies can be taken at any time of the day, but many people enjoy taking 2 Goli ACV Gummies before each meal.
Goli ACV Gummies are gluten-free, vegan, non-GMO, contain unfiltered ACV, and are gelatin-free.
Goli gummies are approximately the size of a nickel and have a pleasant fruity smell. They taste delicious, with a hint of candy, but not overly sweet. Also, there is no hint of vinegar and no aftertaste.
Expand to See the Full Supplements Facts
Based on 1 gummy
Total Carbohydrate: 3.5 g
Total Sugars: 2 g
Apple Cider Vinegar: 500 mg
Beetroot: 50 mcg
Pomegranate: 40 mcg
Vitamin B9 (50% Daily Value): 200 mg DFE
Vitamin B12 (50% Daily Value): 1.2 mcg
How Taking Goli ACV Can Benefit Your Health
Goli works by adding ACV to your diet and boosting your intake of vitamin B9 and vitamin B12.
Goli states that its gummies are designed to support immune health, cellular energy production, heart health, healthy nutrient metabolism, a healthy nervous system, and overall good health.
We tested Goli's claims by analyzing the scientific research on its key ingredients.
In a nutshell, while studies remain small at this time, ACV may promote some of these benefits. (1) However, many of the benefits claimed by Goli are related to the adequate consumption of vitamins B9 and B12.
Below is a more detailed summary of our analysis with some key takeaways:
Benefits of ACV
The apple cider vinegar used in Goli may offer some benefits that contribute to your overall heart health. The gummies contain an appropriate amount of ACV when taken as directed.
Studies show ACV supplementation may help lower cholesterol and manage good heart health. In addition, ACV may help lower blood sugar levels. While studies are promising, more investigation is needed to further research such benefits. Additionally, some studies show that taking ACV may help support healthy blood pressure. (2, 3, 4, 5)
Some research showed that ACV might promote weight loss, but the studies were small and needed further investigation. That means ACV needs to be studied more for us to confidentially say that it will be effective for weight loss, and Goli should not be relied on for this goal in the long term (Goli doesn't make claims about weight loss anyway). If there is some moderate weight loss benefit from talking ACV, it is likely experienced when consumed alongside a healthy diet. Additionally, studies show that ACV may help reduce appetite resulting in wanting to eat less. Another popular trend is that apple cider vinegar may aid with weight loss. (6, 7, 8)
Benefits of Vitamin B12 and B9
Goli ACV Gummies contain the necessary amounts of vitamins B12 and B9 that can help promote overall health. Adequate intake of vitamin B12 is essential for maintaining health. It is needed for energy production, metabolism, DNA synthesis, and brain health. (9, 10)
Vitamin B9 (folic acid) is an essential vitamin for general well-being, immune function, metabolism, DNA synthesis, and more. It may also be beneficial for heart health. (11, 12, 13)
Safety Considerations
Both adults and children can safely take Goli Apple Cider Vinegar Gummies. Goli ACV Gummies are gluten-free, vegan, non-GMO, contain unfiltered ACV, and are gelatin-free.
At this time, there aren't any studies on the risks associated with taking gummies containing ACV concentrates. Most risks associated with taking ACV have been shown with large doses of undiluted liquid ACV (much larger doses than in Goli).
Other ingredients in Goli's ACV Gummies are in amounts that shouldn't cause side effects. However, if you are taking a vitamin B9 (folic acid) supplement in addition to Goli ACV Gummies, you may want to keep an eye on your total folic acid supplementation.
Finally, if you are aiming to keep your blood sugar levels under control, consuming too many of Goli's gummies daily may spike it up.
How Goli ACV Gummies Compare to the Competition
We compared popular ACV gummy supplements, and Goli was our best overall pick.
Goli has everything we look for in an ACV gummy. It has the proper dosage of ACV, includes the "mother," is low in calories and sugar (if taking 1–2 gummies per day), has additional beneficial ingredients, is allergen-free, and comes from a reputable brand.
When compared to other brands, two of Goli's drawbacks are that it does not contain all-organic ingredients, and it can become expensive if you decide to take the brand's recommended dose of 6 gummies per day (which we don't think is necessary).
Here is a quick snapshot of how Goli compares to popular brands:
| | Goli ACV Gummies | Mary Ruth's ACV Gummies | Zhou Nutrition ACV Gummies |
| --- | --- | --- | --- |
| Daily Dosage | 2–6 Gummies | 2 Gummies | 2 Gummies |
| Includes "Mother" | ✓ | ✓ | ✓ |
| Main Ingredients | ACV, Vitamin B9 and B12 | ACV, Vitamin B12, Beetroot and Pomegranate juice | ACV, Organic elderberry juice, Organic sunflower oil, Organic tapioca syrup, and Raw cane sugar |
| Calories | 15 (per 1 gummy) | 15 (per 2 gummies) | 20 (per 2 gummies) |
| Sugar | 2 g (per 1 gummy) | 2 g (per 2 gummies) | 3 g (per 2 gummies) |
| Organic | | ✓ | ✓ |
| Allergen-Free | ✓ | | |
| Vegan | ✓ | ✓ | ✓ |
| Cost | $19 per bottle (60-count) | $19.95 per bottle (60-count) | $13.99 per bottle (60-count) |
Lastly, purchasing Goli ACV Gummies will be twice as expensive as buying a quart of organic raw ACV from the local store. However, Goli may be worth it because it offers an easy-to-use, pleasant-tasting form of ACV and the added B vitamins.
Integrating Goli Into Your Lifestyle
Apple cider vinegar supplements may be in your toolkit to help with weight loss or generally feeling better. However, it should be combined with other lifestyle changes to maximize effectiveness.
To ensure you're naturally getting enough nutrients into your body, including folate and vitamin B12, consider your food choices first. Choose whole foods like vegetables, fruits, whole grains, lean meats, and healthy fats daily to get all your vitamins.
Getting enough B12 from your diet as a vegan or vegetarian can be difficult, so getting fortified foods, nutritional yeast, and a B12-containing supplement like Goli ACV Gummies is a good option to increase your B12 intake.
Thanks for your feedback!
In a few words, please tell us how this article helped you today.
Please let us know how we can improve this article by selecting your concern below.
Thank You! We appreciate your feedback.
*
Please select at least one topic:
Please Note: We cannot provide medical advice. This feedback will help us continue improving your user experience on WellnessVerge.
Please Note: We cannot provide medical advice. This feedback will help us continue improving your user experience on WellnessVerge.
At WellnessVerge, we only use reputable sources, including peer-reviewed medical journals and well-respected academic institutions.