WellnessVerge is reader-supported. We may earn a commission when you make a purchase through the links on this page. Learn more about our process here.
Why You Can Trust Us
Every article and review on WellnessVerge is thoroughly researched and fact-checked by licensed health professionals. Our editorial team is made up of registered dietitians and medical doctors.
Every piece of content is also medically reviewed to ensure accuracy and alignment with sound scientific evidence and medical consensus. We only use peer-reviewed journals and reputable medical sources to form our conclusions and recommendations.
We operate with total editorial independence, and our editorial policies ensure that your well-being comes first. Based on our rigorous research, we only recommend products that are worth considering. We always disclose any ads or partnerships with brands featured on our site.
Goli ACV Gummies Review: An Evidence-Based Analysis
Goli Apple Cider Vinegar Gummies are a convenient ACV and vitamin gummy meant to support immunity, heart health, energy production, metabolism, a healthy nervous system, and overall good health. If you're looking for an easier way to add ACV to your routine, Goli Gummies may be for you.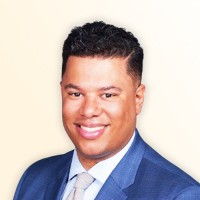 Medically Reviewed by
Anthony Dugarte, MD
Medical Reviewer
Anthony Dugarte, M.D., C.S.C.S. is a health and wellness writer and medical content reviewer. In addition to dedicating the last 8 years to medical research, Dr. Dugarte also has more than a decade of experience in strength and conditioning, nutrition, and rehabilitative exercise, as well as authoring and reviewing health and wellness-related content.

Pros

Gummies have a good flavor and are easier to take than liquid ACV
Contains vitamins B9 and B12
Is vegan, gluten-free, free of major allergens, and non-GMO

Cons

Limited studies on the health benefits of ACV
Taking up to 6 gummies per day can be burdensome and expensive
No third-party testing available
What Are Goli Gummies?
Goli Apple Cider Vinegar Gummies are a convenient and delicious way to incorporate apple cider vinegar, essential vitamins, and nutrients into your daily routine.
Apple cider vinegar (ACV) in its liquid form has long been used for cooking and as a popular supplement for health.
It is made from fresh apples that are crushed into apple juice, then fermented with bacteria and yeast to create vinegar (or acetic acid).
During the fermentation process, a substance called the "mother" develops. This substance consists of proteins, enzymes, phenolic antioxidants, bacteria, and yeast that make unfiltered ACV appear cloudy. (1)
This "mother" is claimed to have health benefits, but there is little research to support the specific benefits of ACV that contains the mother. (2)
Instead, most of the benefits of apple cider vinegar actually come from the acetic acid produced by the fermentation process.
Goli ACV Gummies contain three main ingredients: apple cider vinegar, vitamin B9 (folic acid), and vitamin B12 (cyanocobalamin). These ACV gummies also contain the mother.
One gummy has 15 calories, 4 grams of carbohydrates, and 1 gram of sugar.
Goli's patented formula claims that they are designed to support immune health, cellular energy production, heart health, healthy nutrient metabolism, a healthy nervous system, and overall good health.
In addition, while looking through the website, I noticed that the claims for Goli's ACV Gummies used to include support for weight loss, gut health, and skin health, but those claims are no longer listed.
Compared to traditional liquid ACV, Goli ACV Gummies are easier to use, safer on tooth enamel, have added superfoods and B vitamins, a pleasant smell, and a delicious taste.
If anyone has ever had a beverage or tonic made with apple cider vinegar, you know exactly how it feels when your mouth is overcome with the strong flavor of ACV.
Fortunately for you, Goli eliminates the need ever to experience that feeling again.
To get the benefits of Goli ACV Gummies, it is recommended that adults take 1–2 gummies daily, up to 3 times per day. Children should only take one gummy per day.
Frequently Asked Questions About Goli ACV Gummies
What do Goli ACV Gummies do?
Goli ACV Gummies are claimed to support immune health, cellular energy production, heart health, healthy nutrient metabolism, a healthy nervous system, and overall good health. However, there is limited research to support these claims for the main ingredient, ACV. The majority of the benefits claimed by Goli ACV Gummies are related to the vitamins B9 and B12.
Are Goli ACV Gummies effective for weight loss?
Apple cider vinegar may be effective for a small amount of weight loss, but there is not much research to back up this claim.
Do Goli ACV Gummies Work?
It is unclear based on the research if Goli ACV gummies work for all the claimed benefits. There is limited research on heart health, immunity, and weight loss benefits for ACV and no research on gummies specifically. In addition, while the B-vitamins in the product do have benefits, they are widely found in many foods.
What are the side effects of using Goli ACV gummies?
While there aren't studies on the side effects of ACV gummies, liquid apple cider vinegar may generally cause symptoms including nausea, indigestion, delayed gastric emptying, throat burns, or esophageal injury.
How many Goli ACV Gummies should I take daily?
The serving size of Goli ACV Gummies is 1–2 gummies, taken up to 3 times per day (for a total of 6 gummies). Children can take one gummy per day.
Evaluation of Ingredients
The Goli ACV Gummies' main ingredients are apple cider vinegar, vitamin B9, and vitamin B12. In this review, I will be focusing on these ingredients.
It also contains beetroot and pomegranate to enhance the gummies' flavor and taste and pectin as an alternative to gelatin.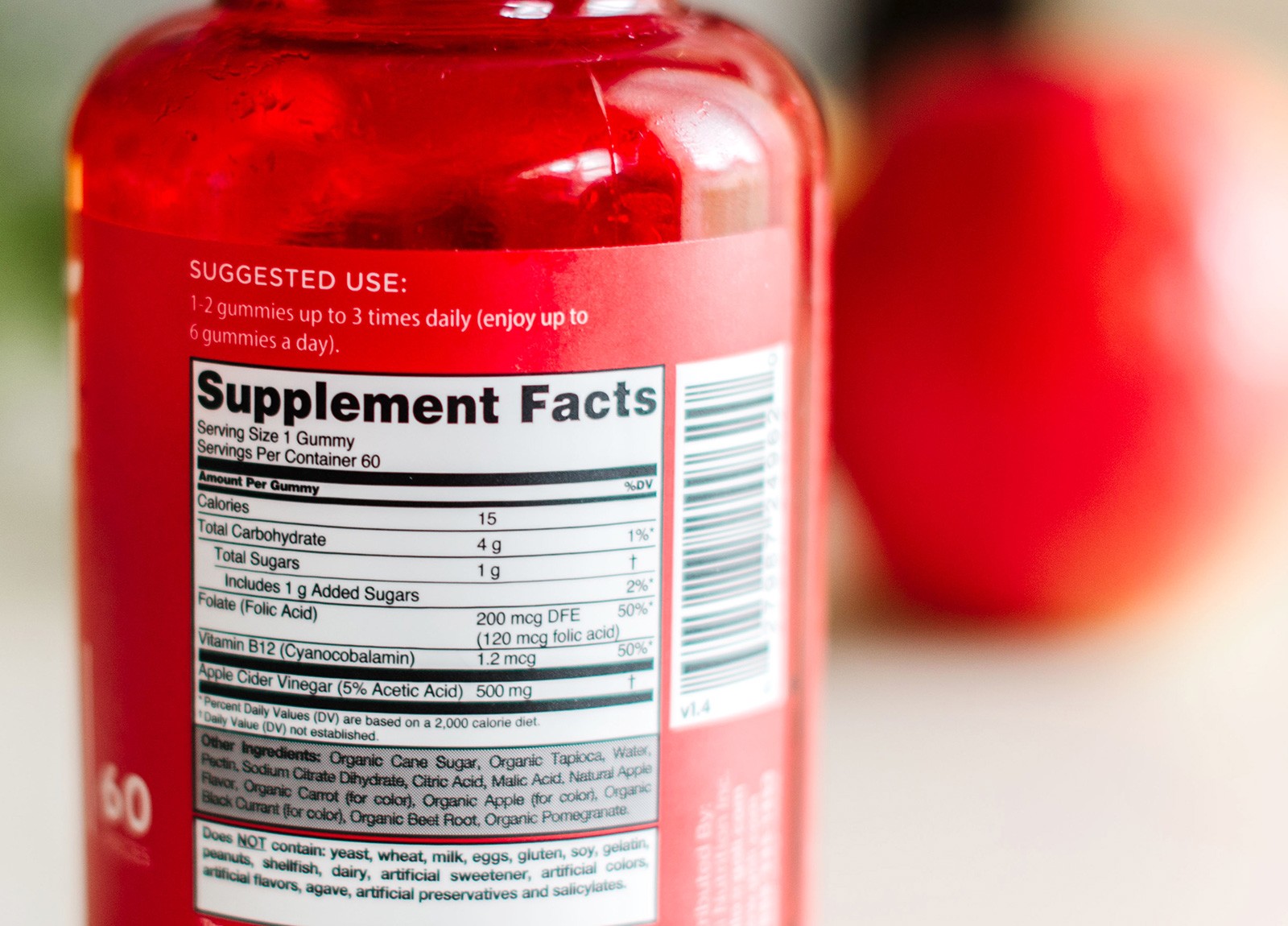 Apple Cider Vinegar (5% Acetic Acid), 500 mg
Vinegar of all kinds has been used for medicinal purposes for ages. It has compounds that act against high blood pressure, elevated blood sugar, and weight gain. Vinegar also has antioxidant properties. (3)
Some of the potential benefits of ACV are:
Weight Loss
Many people are particularly interested in apple cider vinegar as a supplement because of its potential benefits for weight loss.
Most of the studies available on vinegar and weight loss are animal studies that show that vinegar might be effective for weight loss and reducing abdominal fat. (4)
Few studies examine the effects of ACV and weight loss in humans.
One 2009 study had 175 Japanese adults who were obese (categorized by Japanese criteria as having BMIs between 25–30 kg/m2) take either 0 (placebo), 15, or 30 mL (0–1,500 mg acetic acid) of apple cider vinegar for 12 weeks. (5)
At the end of the study, adults who took either 15 or 30 mL of ACV had lower body weight, BMI, abdominal fat, waist circumference, and lower triglycerides than the placebo group. Weight loss during this time was approximately 1–2 kg (2.2–4.4 lbs).
A more recent 2018 randomized trial consisting of 39 overweight or obese adults (BMI between 27–40 kg/m2) had participants take a daily 30 mL ACV supplementation combined with a calorie-restricted diet (a 250 kcal/day energy deficit) for 12 weeks. (6)
Compared to the control group, adults in the intervention group had significantly reduced body weight, BMI, hip circumference, abdominal fat, and appetite. The intervention also decreased triglycerides and total cholesterol while improving HDL levels.
Heart Health
Several studies point to the benefits of vinegar for heart health, but the current research consists of small studies that were conducted over a short term.
A 2020 review on the effects of apple cider vinegar on metabolic markers and weight found that ACV appears to have a promise to improve metabolic markers and weight. (7)
These effects weren't consistent across all studies, but ACV reduced cholesterol, triglycerides, LDL, and blood glucose in many cases.
Other Benefits
2017 in vitro study examining ACV's antimicrobial activity found that different concentrations of ACV (even as low as 0.7%) were able to inhibit several bacteria and fungi to varying degrees but were not effective against the influenza virus. (8)
Summary:
Apple cider vinegar has the potential to support weight loss, heart health, and protection against bacteria and fungi, but the research is generally limited on its effects. A serving of Goli ACV Gummies contains the amount of ACV used in clinical studies, so it may provide benefits to users.
Vitamin B12 (as Cyanocobalamin), 1.2 mcg
Cyanocobalamin is the synthetic form of vitamin B12, another essential water-soluble vitamin found primarily in animal products and fortified foods.
It is essential for DNA synthesis, energy production, brain health, and health throughout the lifecycle. (9)
Deficiencies of vitamin B12 can result in the form of anemia, which can cause fatigue, weakness, and other neurological deficiencies.
If you have a B12 deficiency, vitamin supplementation can help improve fatigue and mental function. (10)
While B12 is needed for energy production and metabolism, there's little research on whether supplementation without a deficiency can be helpful for energy levels.
Homocysteine is an amino acid produced through the breakdown of proteins within the body.
High levels of homocysteine in the blood are associated with stroke and deficiencies in vitamin B12 or folate but can be lowered by B vitamin supplementation. (11)
A 2016 review suggests that supplementation with vitamin B12 could be useful for stroke and dementia prevention in individuals with healthy kidney function. (12)
Summary:
Adequate intake of vitamin B12 is essential for maintaining health, and treating vitamin B12 deficiency can be effective for reducing the risk for cardiovascular disease and dementia. Goli ACV Gummies contain amounts of vitamin B12 that can help maintain general health.
Vitamin B9 (as Folic Acid), 200 mcg DFE, 120 mcg Folic Acid
Folic acid is the synthetic form of folate, an essential water-soluble vitamin found in a wide variety of foods.
Folate is necessary for general health and is used in metabolism, DNA synthesis, cell growth, red blood cell formation, and more. (13)
Folic acid supplementation can be beneficial for maintaining heart health, but some of the research is inconsistent.
A 2018 review and meta-analysis on the effects of folic acid on lipid profile in individuals with metabolic diseases found that folic acid did not affect blood pressure or lipid profile. (14)
However, some studies find that folic acid supplementation could reduce stroke risk and improve lipid and lipoprotein profile, including when combined with statin medications. (15, 16, 17)
Folic acid and vitamin B12 are also necessary for proper immune function, including the activation of white blood cells during the immune response, balance of immunity cells, and antibody response. (18)
Summary:
Folic acid is an essential vitamin for general well-being, immune function, and metabolism. It may also be beneficial for heart health, but the research is inconsistent. Goli ACV Gummies contain necessary folic acid in amounts to fit in with your normal folate intake.
Support for Claimed Benefits
Below is our summary of the available evidence for the claimed benefits of Goli ACV Gummies based on the available research:
Supports immune function

3

/5
Supports cellular energy production

5

/5
Supports heart health

3

/5
Supports healthy nutrient metabolism

5

/5
Supports healthy nervous system

5

/5
Supports overall good health

4

/5
A majority of the benefits claimed by Goli ACV Gummies are related to the vitamins B9 and B12.
While ACV's most common use for weight loss isn't listed among Goli's claims for its product, it is important to note that there is very limited research on its effectiveness in promoting weight loss.
In addition, more research needs to be done for some ingredients (especially ACV) concerning immunity, heart health, and the impact of supplementing with these ingredients on overall health.
Side Effects, Safety, and Dosage
Both adults and children can safely take Goli Apple Cider Vinegar Gummies.
Adults can take 1–2 Goli ACV Gummies up to 3 times daily (amounting to a total of 6 gummies daily). For children, limit gummy intake to one per day.
These gummies can be taken at any time of the day, but many people enjoy taking 2 Goli ACV Gummies before each meal.
Remembering to take 6 gummies a day could be a bit burdensome for people, so even taking 1–2 gummies can be perfectly fine.
Goli ACV Gummies are gluten-free, vegan, non-GMO, contain unfiltered ACV, and are gelatin-free.
So far, there aren't any studies on risks associated with taking gummies containing ACV concentrates.
Most of the risks associated with taking ACV have been shown with large doses of undiluted liquid ACV.
These side effects have included reports of nausea, indigestion, delayed gastric emptying, throat burns, and injury to the esophagus. (19, 20, 21, 22)
Case reports show that high doses of liquid ACV can also be damaging to the bones.
One 28-year-old woman developed osteoporosis, low potassium, and abnormal blood labs after drinking approximately 2 cups of raw ACV daily for 6 years. (23)
In another case, a 15-year-old girl experienced severe dental erosion from drinking 1 cup of undiluted ACV daily. (24)
Fortunately, Goli's ACV Gummies provide a much lower concentration of ACV – two gummies provide slightly more than 1 tablespoon of concentrated ACV.
ACV concentration in the daily dosage (2–6 gummies for adults) is similar to dosages used in clinical trials.
Other ingredients included in Goli's ACV Gummies are included in amounts that shouldn't cause side effects.
If you are taking a folic acid supplement in addition to Goli ACV Gummies, you may want to keep an eye on your total folic acid supplementation.
Studies find that excessive folic acid may increase the risk of masking vitamin B12 deficiencies and be associated with greater cognitive decline. (25, 26)
As with any new dietary supplement, be sure to speak with your doctor before starting Goli ACV Gummies to see if they are right for you.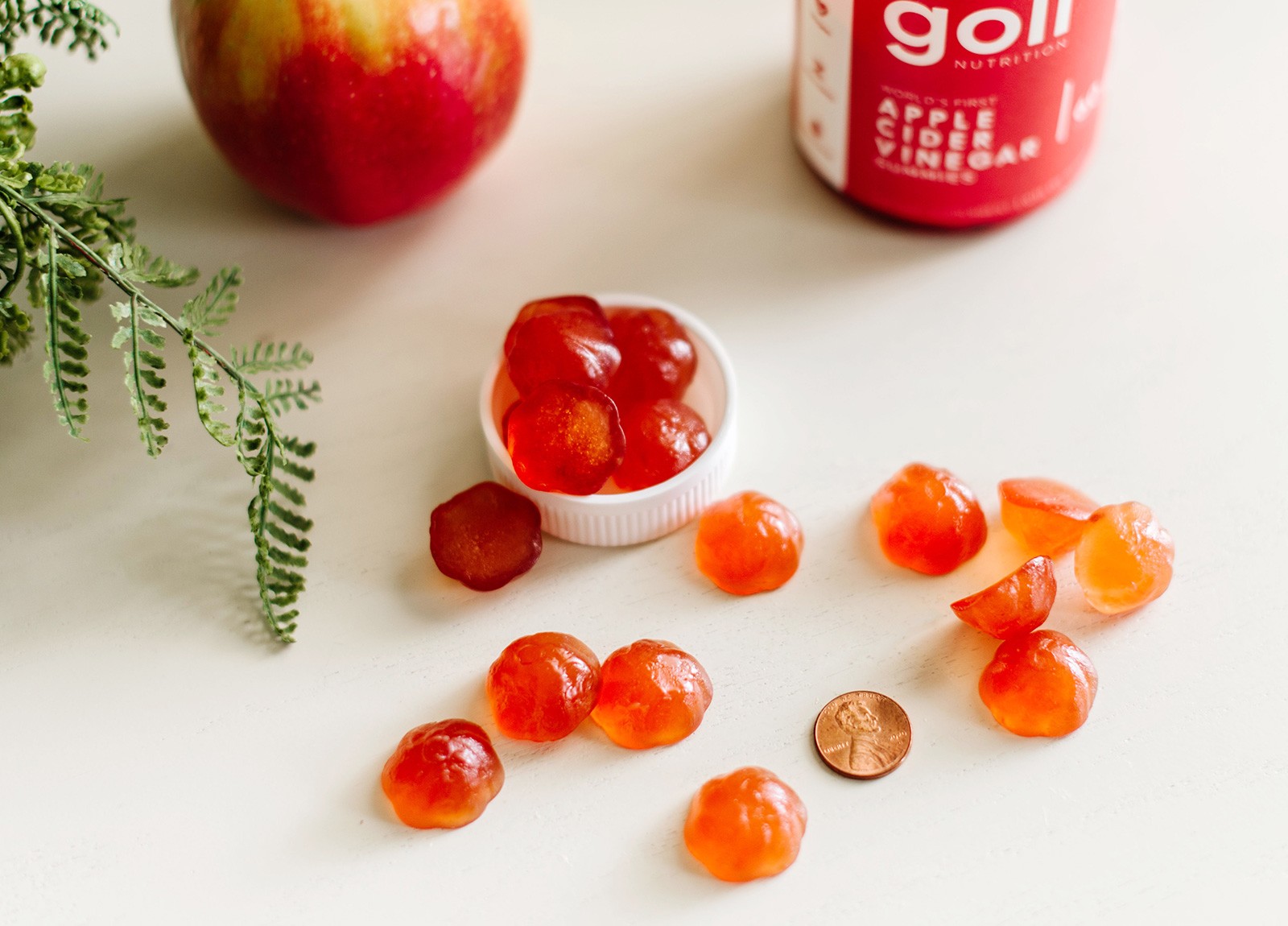 Cost and Where to Buy
You can purchase Goli ACV Gummies directly from the Goli Nutrition website in different bundles:
1-month supply: $19
3-month supply: $57 ($19 per bottle)
5-month supply: $89 ($17.80 per bottle)
Goli Nutrition offers free shipping on supplements purchased from their website and has a 30-day money-back guarantee if you're not satisfied with your purchase.
Goli ACV Gummies are widely available at local retailers and online through Goli Nutrition's storefront on Amazon.
Purchasing Goli ACV Gummies will be more expensive than buying a quart of organic and raw ACV from the store, but its added value could make the cost worth it.
Its additional value comes from being in an easy-to-use, pleasant-tasting form and including B-vitamins to benefit your health.
How Goli ACV Gummies Compare to Alternatives
Are Goli ACV Gummies truly novel compared to other ACV gummies on the market? Only somewhat.
Goli's gummies are among the few gummies that I found that contained vitamins B9 and B12 in their formulation.
Some brands included other ingredients, including ashwagandha, ginger, turmeric, and probiotics, but more may not necessarily be better.
I think Goli is a good choice for individuals who want a simple ACV gummy and more control in choosing what additional herbal ingredients they may want to add to their day.
Alternative ACV gummies on the market from brands such as Zhou Nutrition or Mary Ruth contain 100% organic ingredients.
Goli's ACV Gummies only contain a few organic ingredients but are not made with organic ACV, which could be a drawback to some.
The price of Goli ACV Gummies is comparable to other popular ACV gummies, so it is well-priced for what it provides.
However, you may end up spending more if you choose to take the maximum dosage of 6 gummies per day.
Summary:
Goli ACV Gummies are an ACV gummy with simple ingredients and added vitamins that gives it an advantage over some brands on the market. However, Goli comes up short in providing all-organic ingredients and can potentially become expensive.
The Bottom Line
Goli Apple Cider Vinegar Gummies not only provide ACV in an easy and delicious gummy but include B-vitamins to help support your health.
I believe it is important to note that many of the claimed benefits for Goli ACV Gummies have mostly been studied for folic acid and vitamin B12.
ACV has the potential to promote weight loss, heart health, immunity, and even antioxidant activity due to the presence of phenolic compounds. However, the research is still limited, and larger, long-term studies should be done. (27)
If you are a person who either feels better when taking ACV or would like an easy way to start taking ACV, I think this could be a good product for you.
Otherwise, I think there could be other effective supplements and lifestyle measures you could take to support your health.
Don't forget to speak with your doctor before adding Goli ACV Gummies to your regular health routine to make sure it's safe and appropriate for you.
A Word from Our RD
Apple Cider Vinegar supplements may be in your toolkit to help with weight loss or generally feeling better. However, it should be combined with other lifestyle changes to maximize its effectiveness.
To ensure that you're naturally getting enough nutrients into your body, including folate and vitamin B12, take a look at your food choices first.
Choose whole foods like vegetables, fruits, whole grains, lean meats, and healthy fats every day to get all of your vitamins.
Getting enough B12 into your diet as a vegan or vegetarian can be difficult, so getting fortified foods, nutritional yeast, and a B12-containing supplement like Goli ACV Gummies is a good option to increase your B12 intake.
Combine a healthy diet with stress management, regular exercise, and good sleep habits to maximize your health.
If you have concerns about vitamin deficiencies or lacking certain foods in your diet, I recommend speaking with a health professional like a registered dietitian or physician to assist with an individualized approach to your health needs.
Thanks for your feedback!
In a few words, please tell us how this article helped you today.
Please let us know how we can improve this article by selecting your concern below.
Thank You! We appreciate your feedback.
*
Please select at least one topic:
Please Note: We cannot provide medical advice. This feedback will help us continue improving your user experience on WellnessVerge.
Please Note: We cannot provide medical advice. This feedback will help us continue improving your user experience on WellnessVerge.
At WellnessVerge, we only use reputable sources, including peer-reviewed medical journals and well-respected academic institutions.