WellnessVerge is reader-supported. We may earn a commission when you make a purchase through the links on this page. Learn more about our process here.
Why You Can Trust Us
Every article and review on WellnessVerge is thoroughly researched and fact-checked by licensed health professionals. Our editorial team is made up of registered dietitians and medical doctors.
Every piece of content is also medically reviewed to ensure accuracy and alignment with sound scientific evidence and medical consensus. We only use peer-reviewed journals and reputable medical sources to form our conclusions and recommendations.
We operate with total editorial independence, and our editorial policies ensure that your well-being comes first. Based on our rigorous research, we only recommend products that are worth considering. We always disclose any ads or partnerships with brands featured on our site.
Hungryroot Review: Grocery Delivery for Busy Families Who Want to Eat Healthier
Hungryroot is a flexible grocery delivery service that offers easy-to-prepare meal kits and high-quality groceries. They have strict food quality standards, so all meals and groceries available on Hungryroot are minimally processed and free of artificial and potentially harmful ingredients. The service may be a great fit for households who want to eat healthier meals but are crunched for time.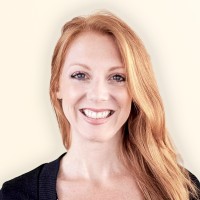 Medically Reviewed by
Natalie Olsen, MS, RDN, LD, ACSM-EP
Registered Dietitian, Certified Exercise Physiologist
Natalie is a registered dietitian, functional medicine practitioner and certified exercise physiologist with over 15 years experience in the health and wellness industry and holds a Master's degree in Human Nutrition and Functional Medicine through a collaborative program provided by the University of Western States and the Institute of Functional Medicine.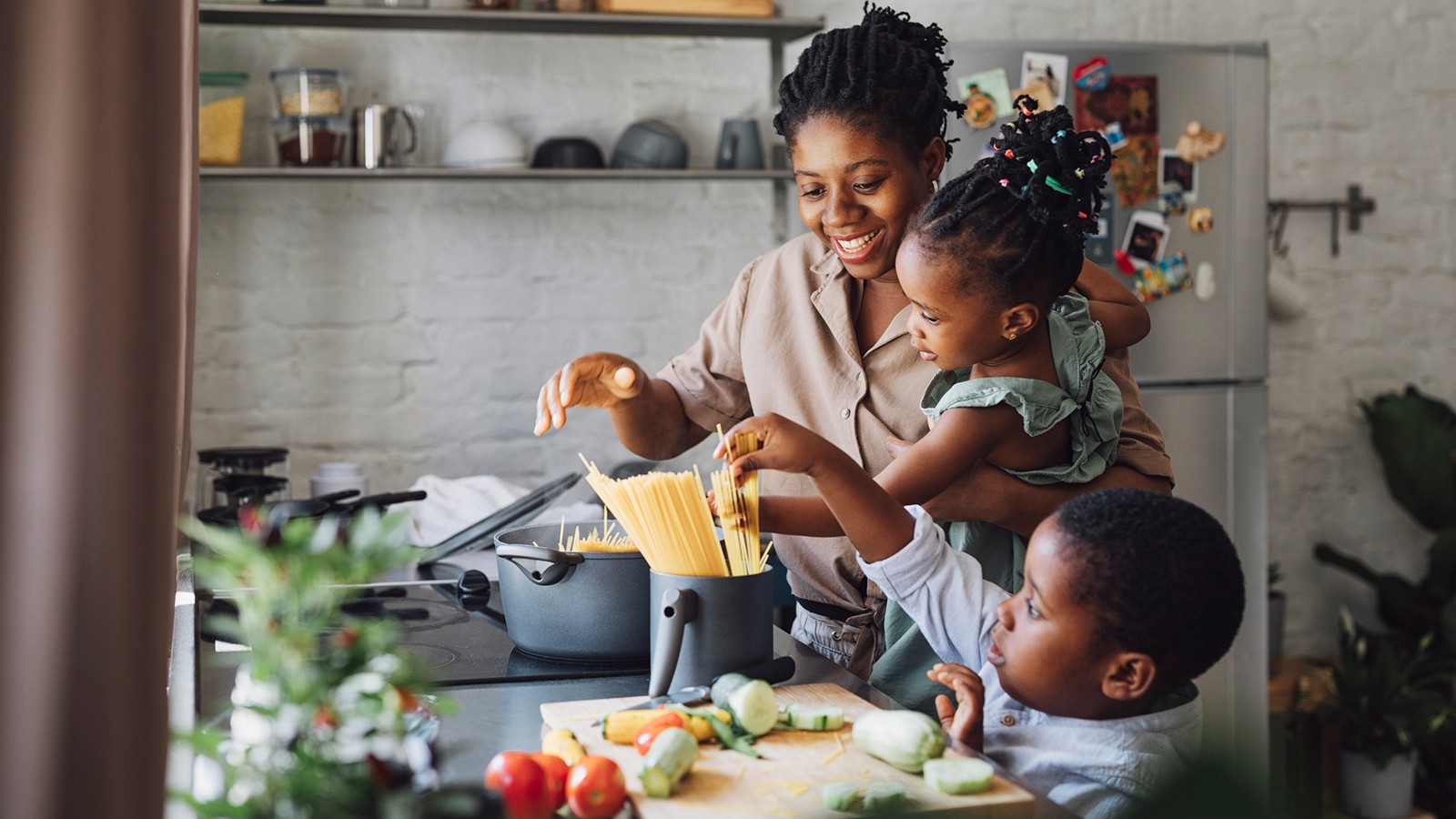 Pros

Offers meal kit and grocery delivery.
Meals are quick and simple to prepare.
Groceries and ingredients are minimally processed and free of artificial ingredients.
Weekly credits can be used on any combination of meal kits and groceries in each order.

Cons

More expensive than the grocery store.
Credit-based system can be confusing.
What Is Hungryroot?
Hungryroot is a healthy food delivery service that offers both easy-to-prepare meals and groceries.
While most delivery services provide either one or the other, Hungryroot has merged the two into one convenient service that can provide whatever mix of meal kits and regular groceries works best for your lifestyle.
All of the recipes they provide are made from ingredients in their grocery section, such as bagged salads or premade sauces, resulting in meals that come together quickly with minimal prep.
The ability to choose groceries in addition to recipes also allows you to round out your groceries with snacks or desserts, or to pick your own combinations of proteins, vegetables, grains, and sauces or seasonings to create your simple meals.
They cater to a variety of specialty diets, including plant-based, paleo, gluten-free, low-carb, and keto, by offering organic, gluten-free, vegan, keto, and paleo options.
When you sign up, you'll answer a few questions about your household size, how many meals or snacks you'd like to purchase each week through Hungryroot, and your dietary preferences.
Based on your answers, you'll be issued a certain number of credits each week to spend as you please on Hungryroot's weekly selection of meal kits and food items.
Your cart will be pre-filled each week with recipes and groceries that fit your dietary preferences, but you are also able to edit the selections as much as you'd like.
Ingredient Quality
Hungryroot has strict food quality standards for every item they carry. The "Root Standard" ensures that each product or meal is:
Made from whole, minimally processed ingredients.
Fast and easy to prepare.
Tastes good.
No matter what type of diet you eat, research shows that choosing whole, minimally-processed foods over highly processed foods may lead to better health.
Highly processed foods, including chips, cookies, frozen meals, and fast food, have been linked to an increased risk of obesity, type 2 diabetes, and heart disease. (1, 2)
In addition, all Hungryroot items are free of the following:
Hungryroot's Selection Options
Your cart will be filled with items of Hungryroot's choosing each week. You can keep these items as-is, or edit your cart.
If you choose to edit your cart, you'll be taken to a shopping page with two main menus, Recipes and Groceries.
Recipes
The Recipes menu features several hundred recipes each week in various categories, all requiring minimal prep and typically made with only 3–5 ingredients.
Although there are many meal options available, they can be fairly repetitive.
For example, you may see the same meal listed multiple times, but each time with a different protein source, such as tacos with beef, tacos with chickpeas, or tacos with pulled pork.
Meal choices will also change weekly, and protein availability may vary too. For instance, lamb may be available some weeks and unavailable during other weeks.
Here are the categories available in the Recipes menu, along with some sample meals:
Main + Sides: Spinach Artichoke Salmon + Shaved Brussels
Grain Bowls: Chicken 'n Guac Bowl
Pastas: Creamy Primavera Linguine + Turkey Meatballs
Tacos: XL Spicy Vegan Chorizo + Potato Tacos
Stir-Fries: Spiced Curry Tofu + Broccoli Stir Fry
Salads: Taverna-Style Seared Lamb Salad
Wraps: Whole Grain Chicken Curry Wrap
Sandwiches: Deli-Style Ham, Egg 'n Cheese Bagel
Burgers: Simple Grass-Fed Burger + Sweet Potato Fries
Bakes: Green Chile Chicken Enchiladas
Flatbreads: Korean BBQ Chicken Pizza
Soups + Stews: Creole Pulled Chicken Chili
Roast + Ready: All-in-One Lemony Alfredo Salmon
Veggie Bowls: Fiesta Cauliflower + Black Bean Bowl
These meals are simple to prepare, with each meal containing no more than 4–5 ingredients, all of which are available from their Groceries category.
Groceries
Within the Groceries category, you can shop from several sections. Here are the available sections and some sample grocery items from each:
Produce: Trimmed asparagus, seedless red grapes
Sauces, Dressings, + Dips: Tomato marinara, cashew cheddar
Meat + Seafood: Honey BBQ marinated salmon, wild-caught Gulf shrimp
Plant-Based Proteins: Cuban spiced black beans, plant-based "chorizo"
Grains + Pasta: Lentil quinoa rice mix, cauliflower gnocchi
Bread + Bakery: Wood-grilled pizza crusts, sprouted seven-grain bread
Snacks: Original beef jerky, apple chips
Dairy + Eggs: Shredded sharp cheddar cheese, sous vide egg bites
Sweets: Organic Medjool dates, salted peanut butter cookies
Pantry: Organic creamy peanut butter, ancient grain pancake mix
Beverages: Oat milk chai latte, vanilla bean protein shake
Ready to Eat: Three-bean artichoke salad, Thai-style coconut chicken
Hungryroot offers a variety of branded products. They have their own Hungryroot brand that's available as well, which includes a variety of products, including Cauliflower Linguine, Almond Chickpea Cookie Dough, and Ancient Grain Pancake Mix.
Taste and Freshness
Hungryroot has received mostly positive reviews in terms of taste and freshness.
Although taste will depend on your personal preferences, they take steps to ensure that boxes are well-packed and that they will arrive safely with no damaged or spoiled ingredients.
Hungryroot has reached out to me to try their service before, and in my experience, they prioritize quality and freshness.
When my shipment was delayed by the carrier and arrived at my home heavily damaged, Hungryroot immediately issued me a full refund along with a small additional credit.
My next shipment, which wasn't delayed, arrived neatly packed to prevent fragile items like produce from bruising, as well as to keep meats separate from the other items.
I also thought the meals were easy and delicious.
I made Rainbow Ground Bison Tacos, Chimichurri Steak Dinner, and Creamy Caesar Seared Tuna Steak + Zucchini.
These recipes each contained only four ingredients, meat, vegetables, sauces or seasonings, and grains. They all came together in about 20 minutes, and I normally spend about an hour cooking dinner.
However, unlike other meal kit services, there were no recipe cards. The recipes were text-only and printed in black and white on the back of the packing slip.
But personally, I felt the meals were simple enough that they didn't need step-by-step photos.
I was also able to order a number of snack foods that my kids really enjoyed, including Lesser Evil Himalayan Pink Salt Popcorn and Nature's Bakery Fig Bars.
Overall, I was pleased with the taste and freshness of the meals and groceries I received from Hungryroot.
How Does Hungryroot's Pricing System Work?
Hungryroot's pricing system can be a little bit confusing.
When you sign up, Hungryroot will ask how many people you're shopping for, and how many meals and snacks you want through Hungryroot each week.
Based on your answers, you will purchase a set number of credits every week for a set fee.
For example, when I tried Hungryroot, I received 82 credits per week for $173.85, making each credit about $2.12.
Hungryroot will auto-fill your cart each week with their selections, which will add up to the number of credits you have, but you can change these.
Recipes for four people cost between 8.5 and 30 credits each, and grocery prices range from 0.25 to 7 credits each.
If you spend more credits than you have, this extra amount will simply be charged to the card you have on file with your regular payment.
Although I understand that it's much easier to spend an even number of credits than it is an exact amount of dollars and cents, I was a bit confused by the credit system.
However, using credits does allow for more flexibility in your orders. You can spend your credits on anything you want on the site, and you're not locked into a certain number of meals or groceries each week.
Shipping is free on orders over $70, and $6.99 for orders under $70. However, there is a $65 per order minimum.
You can cancel your Hungryroot subscription at any time, or change your plan size to increase or decrease how many credits you receive each week. These changes can be made directly on the Hungryroot website or app.
However, Hungryroot does not allow for returns or exchanges.
If you're unhappy with your order or have any damaged or missing items, you can use their online "Delivery Help Hub" to request an account credit or reach out to the customer service team.
Who Is Hungryroot For?
Hungryroot is ideal for busy households who want to incorporate more healthy, unprocessed foods into their diet.
The meals are easy to assemble, usually containing just 3–5 ingredients with very minimal prep work required.
Additionally, the service provides a large degree of flexibility for households or individuals who need it. You can spend your credits however you choose.
For instance, you could pick mostly meals for one week, so you don't need to do much meal planning, shopping, or meal prep. Then the next week, you could pick mostly snacks, breakfast items, or desserts if you wanted to.
On the other hand, Hungryroot may not be a good fit for people on a limited budget. Hungryroot items tend to be more expensive than their grocery store counterparts, even for the same brands and products.
Hungryroot may also be a poor fit for people who prefer more elaborate meals, more complex flavors, or meals with more side dishes.
Most Hungryroot meals consist simply of a protein, a grain, and a vegetable. They are minimally seasoned with salt and pepper, and some may also contain premade dressings or sauces.
Additionally, Hungryroot may not be a good fit for you if you want an online delivery service that can completely replace grocery shopping for you.
Hungryroot doesn't consistently carry staple items, including cooking oil, baking needs, spices and seasonings, eggs, milk, or plant-based milk.
How Hungryroot Compares to Alternatives
Hungryroot appears to be the only service of its kind that merges simple meal kit delivery with grocery delivery. Still, some similar services offer meals and pantry items of similar quality.
Here's how Hungryroot compares to Sunbasket and Misfits Market.
Sunbasket
Sunbasket is a healthy meal kit delivery service specializing in meals made from high-quality ingredients, including organic produce and sustainably-sourced meats.
They offer paleo, gluten-free, dairy-free, soy-free, diabetes-friendly, and vegan meal kits, along with pre-made meals that only need to be heated up.
Their meal kit offerings include more elaborate dishes than Hungryroot offers, such as Chicken Chop Suey with Shishito Peppers, Mushrooms, and Scallions, or Mediterranean Turkey and Spinach Skillet with Sun-Dried Tomato Tapenade.
Some of their meals may also take longer to prepare, with many taking approximately 30–45 minutes, although they do have some "Speedy" meals that take only 15 minutes.
In addition to meal kits and premade meals, Sunbasket also provides a small selection of pantry items and snacks each week that you can add to your order.
However, this selection is extremely limited compared to what Hungryroot offers on a weekly basis.
Sunbasket's meal kits start at $11.49 per serving, and their premade meals start at $9.99 per serving.
On the other hand, Hungryroot meals begin at 8.5 credits for four people, or about $4.50 per serving.
Sunbasket may be a good choice if you're looking for a more traditional meal kit with a more involved cooking process, or for premade meals that require zero prep.
Misfits Market
Misfits Market, on the other hand, is an online grocery delivery service.
They specialize in groceries that may otherwise be thrown away, such as blemished produce or snack foods in outdated packaging.
Most of their products are natural, organic, or geared towards specialty diets, and they offer a rotating variety of fresh produce, meats, dairy products, plant-based products, and pantry items.
In terms of selection, Misfits Market and Hungryroot offer about the same number of grocery items to choose from each week. They each also provide fresh produce, meats, snack foods, pantry items, and dairy products.
However, Hungryroot foods are chosen for their convenience, such as single-serving packages, pre-made sauces, or grains that can be cooked in the microwave.
However, Misfits Market's selection varies based on what items they were able to procure from brands and food distributors, and they don't have the same focus on meal simplicity and convenience.
Although you can mix and match ingredients from Hungryroot to make your own easy meals, you may not be able to do the same with Misfits Market items without a few added ingredients from other sources.
Misfits Market requires a $30 minimum in order to ship your order, but they don't require a membership or a subscription.
Prices range from around $1.00 for a single piece of fruit to around $20 or more for certain cuts of meat or large containers of cooking oil.
On the other hand, Hungryroot is a weekly subscription that requires a $65 minimum order each week.
Their prices begin at 0.25 credits (about $0.53), but some individual grocery items may cost up to 7 credits (about $14.84).
Misfits Market may be a good choice if you're looking for a flexible natural and organic grocery delivery option that doesn't require a membership or subscription.
Frequently Asked Questions
Does Hungryroot have meat?
Yes, Hungryroot offers a variety of meat, seafood, and plant-based meat alternatives.
How much does Hungryroot cost?
Hungryroot's pricing is based on credits, which are approximately $2.12 each. Grocery items start at 0.25 credits, and meal kits start at 8.5 credits.
The amount you're charged each week depends on the number of meals and household size you entered in your account when you signed up.
Does Hungryroot have vegan options?
Yes, Hungryroot offers several vegan meal kits and grocery items.
The Bottom Line
Hungryroot's meal kit and grocery delivery service provides a level of flexibility that most similar services can't — because you can choose any combination of meal kits and groceries with each order.
They also have strict quality standards, so you can be confident that any meals from Hungryroot are free of artificial ingredients and made from whole foods.
Although the service is more expensive than a grocery store, the convenience of their easy-to-prepare meals and healthy grocery delivery may be worth it for busy households.
Thanks for your feedback!
In a few words, please tell us how this article helped you today.
Please let us know how we can improve this article by selecting your concern below.
Thank You! We appreciate your feedback.
*
Please select at least one topic:
Please Note: We cannot provide medical advice. This feedback will help us continue improving your user experience on WellnessVerge.
Please Note: We cannot provide medical advice. This feedback will help us continue improving your user experience on WellnessVerge.
At WellnessVerge, we only use reputable sources, including peer-reviewed medical journals and well-respected academic institutions.